The city of Rome is home to a lot of great and affordable places to eat, but sometimes it is not always easy to filter the authentic ones from the tourist traps. Well, good news for you. Whether it's a hole-in-the-wall trattoria or a hundred-year-old gelateria, we have got the rundown on where to find the tastiest cheap eats in this city.
Bonci Pizzarium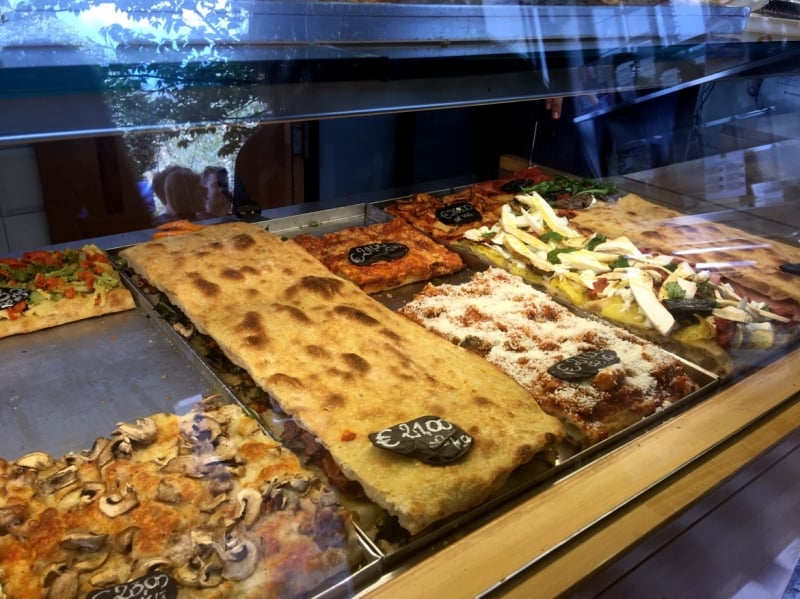 If you see a steady stream of locals and tourists coming in and out of a pizza joint, you know the pizza served is going to be good. Owned by Gabriele Bonci, Rome's acclaimed 'Pizza King', Pizzarium serves more than 30 varieties of pizza slices made from high-quality ingredients. The pizza here is sold by weight, and for an affordable price, you get a perfectly crisp and soft dough topped with artisanal ingredients ranging from fresh ricotta to tomatoes, salami, spinach, and buffalo mozzarella. Take note that there is no set menu here and you get to choose from whatever the chef decides to make that day.
Expected price: pizza slices around €5
Pizzeria Da Remo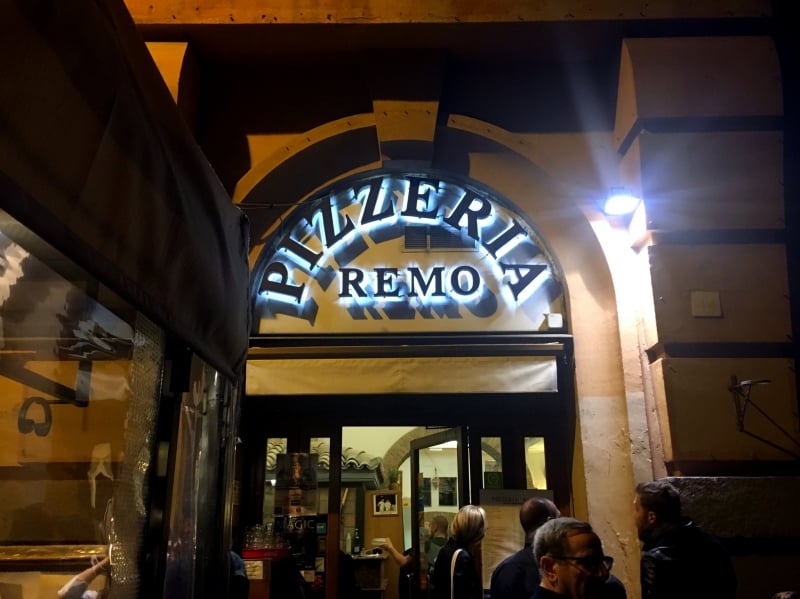 Located in the working class district of Testaccio, Remo's pizza is pretty hard to top. This classic Roman pizzeria serves consistently excellent paper-thin pizza straight out of a wood-fired oven. Go for the classic Margherita (mozzarella and tomato sauce) or the highly recommended by locals and waiters – Margherita con bufala (Margherita with buffalo mozzarella). Aside from pizza, Remo also offers delicious Italian treats such as suppli (rice croquettes) and fagioli (beans seasoned with olive oil). The place is busy most of the time, so expect a queue if you come later than 8.30pm.  
Expected price: whole pizza €8 – €10
Da Felice
If there is one dish that you must have in Rome, it is inarguably cacio y pepe. An iconic Roman dish, cacio y pepe is made up of only three basic ingredients: hand-rolled egg-rich noodles, grated pecorino cheese, and freshly cracked black pepper. For the best cacio y pepe in the city, head over to Da Felice, a traditional Testaccio trattoria beloved by local foodies for its real Roman cooking. Here, the noodles are tossed tableside, ensuring that your pasta dish is fresh and made to perfection. Book ahead; this restaurant is very popular.
Expected price: €12 for a single order of cacio y pepe
Giolitti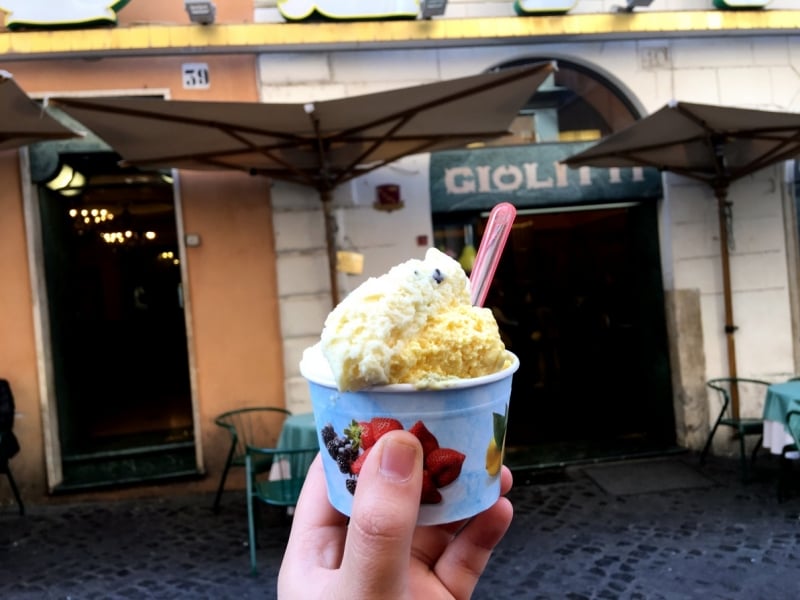 Situated a few steps away from the Pantheon is Giolitti, possibly the most famed gelateria in Rome. Since 1914, Giolitti has been serving over 30 flavours of fresh gelato which uses only natural ingredients. Do not miss their stracciatella (a mix between vanilla chocolate chip and fudge) and cioccolato (fudgy chocolate) for a creamy, chocolate-filled delight.
Expected price: gelato €2.50 – €4.50
AngryPig Birretta e Porchetta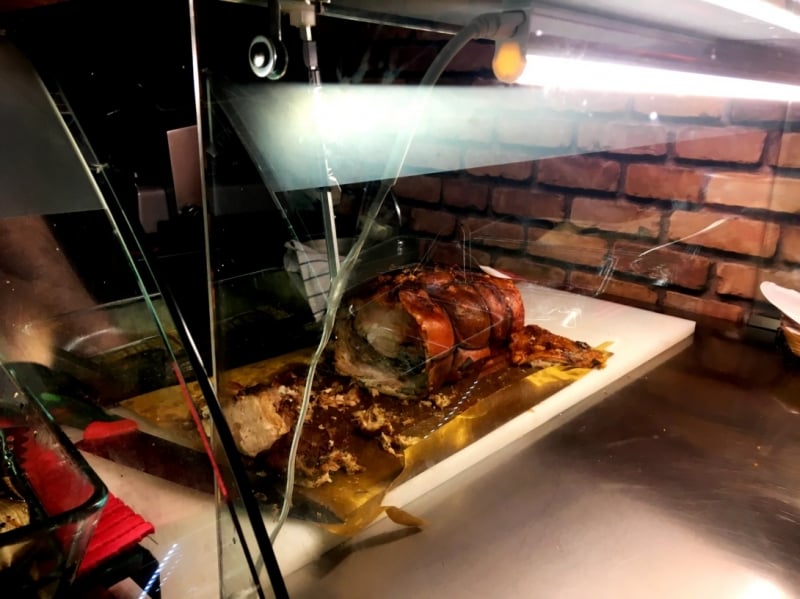 Close to the Vatican museum is AngryPig, a tiny shop serving up porchetta sandwiches along with a few selections of wines and craft beers at very reasonable prices. Porchetta, in Italian cooking, is a boneless pork roast that has been seasoned with garlic and herbs. It is typically sliced and served as a filling in sandwiches. In AngryPig, you can choose from several different combinations such as #5 (porchetta with sundried tomatoes) or #6 (porchetta with Neapolitan broccoli). Every version is flavorful and succulent, making it some of the city's best, so be sure not to miss it while you're here!
Expected price: €6 for a porchetta sandwich
Forno Campo de' Fiori
This historic bakery on Campo de Fiori serves fresh-from-the-oven pizza by the slice. Foodies swear by the pizza Bianca (white pizza with olive oil, rosemary, and salt), pizza Rossa (pizza with tomato, olive oil, and oregano), and Margherita (pizza with mozzarella and tomato). In addition to their famous sliced pizzas and focaccia, Forno Campo de' Fiori offers amazing bread and pastry too.
Expected price: pizza slices around €3
Da Enzo al 29
If you are looking for an authentic Roman trattoria that makes high-quality food at wallet-friendly prices, then Da Enzo al 29 is the place to be. Tucked away down the cobbled back streets of Trastevere neighbourhood, Da Enzo al 29 is a tiny trattoria boasting a menu of Roman classics that are made with just a few ingredients of premium quality. The owners of the restaurant commit to local suppliers and favour products made by the locals. For starters, get the carciofi alla giudia (Jewish-style artichokes), follow it up with their carbonara and the coda alla vaccinara (oxtail stew), and finish it off with the tiramisu. It'll definitely be a meal you won't forget!
Expected price: main dishes start at €9
Feeling hungry yet? Then what are you waiting for? Book your flights, get your passports ready and head over to the "Eternal City" for some delicious food without breaking your budget. Buon appetito!