If you think Hong Kong is all just about shopping, and eating dim sum and roast goose, you clearly don't know what you are missing out. Beyond the glitz and glamour of the city centre are plenty of exciting things to do in Hong Kong and exotic foods to try. Add these 20 challenges to your list the next time you're planning a trip to Hong Kong.
1. Hike the MacLehose Trail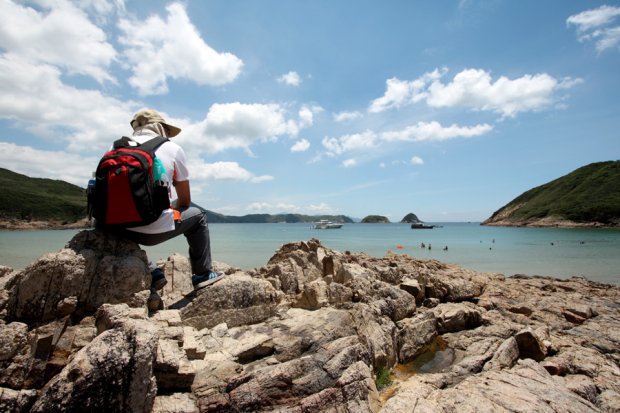 Image credit: Chi Hang Lau
For the adventurous and outdoor lovers, pack up your hiking pack and challenge the MacLehose Trail. There are 10 sections to this trail which adds up to 100 kilometres long and links up 8 country parks in New Territories. You can choose to complete all 10 sections over a few days, or select a few routes that are more scenic. The best season to traverse the trail would be in autumn, when the weather is cool and the skies are clear.
2. Go rock climbing
Hong Kong is well known for its beautiful harbour, but in recent years, its mountainous terrain is gaining attention. Check out hongkongclimbing and challenge yourself to climb one of the cliffs.
3. Cliff jump at Sheung Luk Stream in Sai Kung
If cliff climbing isn't enough fun, jump off one! At 8 metres high, the cliff at Sheung Luk Stream is enough to get your adrenaline pumping. Do note that there is a certain amount of risk involved. Never jump if you don't feel ready for it!
Also Read: 6 Unique Things to do in Hong Kong
4. Cycle from Sha Tin to Tai Po
Rent a bike and ride your way from Sha Tin pass the beautiful mountains and coast to Tai Po. It's a pretty long ride, so don't forget to pack some snacks and water in your backpack.
5. Learn Kung Fu at Shaolin Wushu Cultural Centre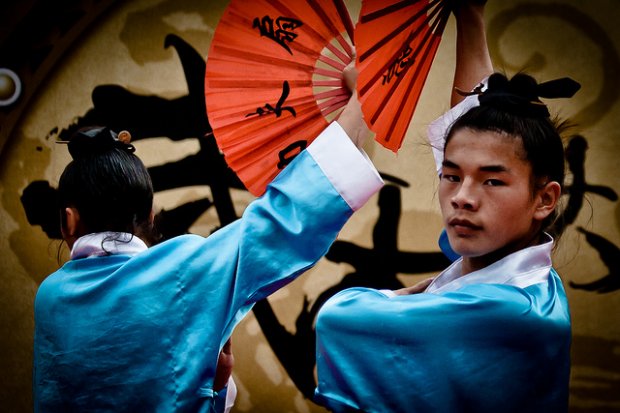 Image credit: Matt Paish
HIYAH! Martial art fanatics who are looking to learn some kungfu and are yearning for a retreat need not look any further. Shaolin Wushu Cultural Centre offers lessons in basic Shaolin Kung Fu as well as hostel rental.
6. Dig in to deep fried pig intestines
Forget dimsum and go for street food. Deep fried pig intestines, also known as zha dai cheung, is a snack you mustn't miss when you're in Mongkok to shop for street wear.
7. Drink snake soup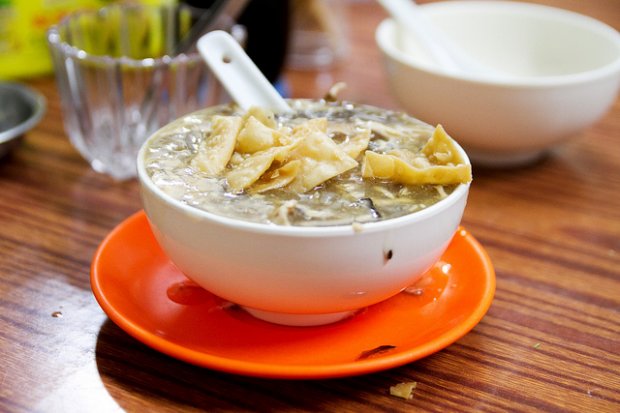 Image credit: Robyn Lee
Snake soup is said to have medicinal benefits and is especially beneficial to have during cold weather. Scary as it sounds, it actually tastes like chicken, just a little tougher. For a bigger challenge, try a shot of snake's blood!
8. Stink your breath with smelly tofu
Just like durian, the smelly tofu's stench can be detected from a few streets away, but once you get past the smell, this is a comfort food. Just remember to ask for a lot of sweet sauce.
9. Drink up at Lan Kwai Fong
Join the Lan Kwai Fong Beer and Music Fest in July, which promises over a hundred internationally renowned beer brands and live performances and games to keep you up way past your bedtime.
10. Get inspired at PMQ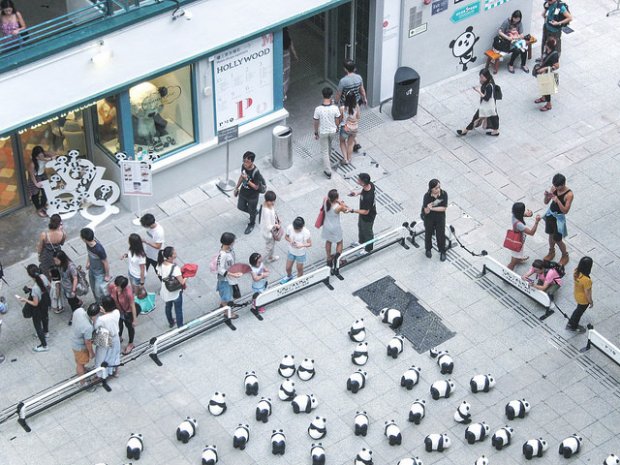 Image credit: Jackie.lck
PMQ, once the Police Married Quarters, is now a hub for design and creative industries. Designers who are having the creative block will be sure to find some inspiration from fellow creatives here, and art lovers will definitely find something that tugs at their heartstrings.
11. Catch the Tin Hau Festival
Come May, Hong Kong will be busy celebrating Tin Hau's (the Goddess of Sea) birthday. Every year, a 3-hour long parade featuring dragon and lion dancers, marching bands, dancing groups and fa pau (floral wreaths) groups is held at Shap Pat Heung (literally 18 Villages) in Yuen Long.
12. Join in the fun at the Bun Festival
Also held in May is the annual Cheung Chau Bun Festival, when the locals scramble up a tower of buns and grab as many of them as possible. During the day, there will also be parades and lion dance performances.
13. Visit the Po Lin Monastery
Whether you're a Buddhist or not, you won't regret taking the cable car here to see the Tian Tan Buddha statue, also known as the Big Buddha which is 34 metres high. Climb up 268 steps to get a closer look at it, and when you're tired from all that climbing, feast on a vegetarian meal.
14. Get your fortune told at Temple Street Night Market
Take it for real or just for fun. Fortune-telling runs deep in the Chinese culture and there are many ways to get your fortune told, including but not limited to palm and face reading, as well as coin divination and bird divination.
15. Make a trip to the Tai O stilt houses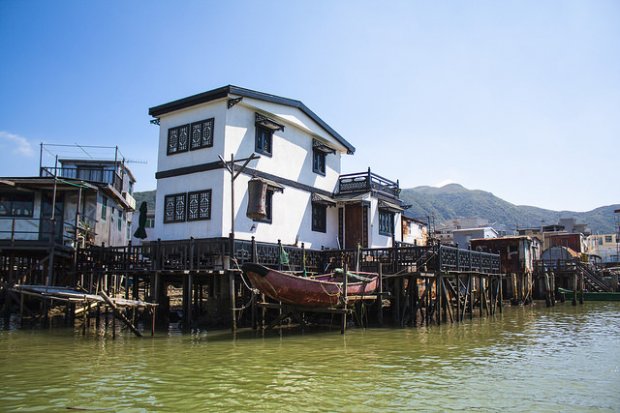 Image credit: Elena
Stilt houses were common in fishing villages, but are now a rarity in Hong Kong. In fact, this is the only village left where houses on stilts are still found. Visit Tai O and have a feel of what Hong Kong was like a few decades back.
16. Get on the mid-levels escalator
Why walk 800 metres up a steep hill 135 metres above ground, when you can ride the world's longest outdoor covered escalator system?
17. Find your idol's hand imprint at the Avenue of Stars
If you're a loyal fan of the Hong Kong entertainment scene, wait no longer and head over to the Avenue of Stars to find your idol's hand imprint, whether it be Bruce Lee, the world-renowned martial artist, or Louis Koo, Hong Kong's highest earning actor in 2014.
18. Spend a day at Ocean Park
While Disneyland has stolen the limelight from this amusement park in recent years, don't give Ocean Park a miss, because it holds Asia's biggest Halloween party and has great animal exhibits such as a jellyfish aquarium and a giant panda habitat.
19. Go up the Sky100 Observation Deck
Image credit: Barbara Willi
Enjoy a ride up Hong Kong's fastest ever double deck elevator and treat yourself to a 360° view of Hong Kong from its tallest building, which is 490 metres above ground! Book your tickets online for discounted prices.
20. Ride all 6 modes of transportation in Hong Kong
Although just a small city of 1,104 square kilometres, Hong Kong has a total of six modes of transportation on land and on sea, namely the ferry, bus, mini bus, taxi, tram and MTR. Ride 'em all and get a taste of the local lifestyle!