A 2.5-hour bus ride from Seoul will take you to the coastal city of Sokcho, located in Gangwon-do province, South Korea. Whether you're looking for food, nature, or just a place to get away from the city of Seoul, Sokcho offers a slice of everything.
Here are ten things that you can see, eat and do in Sokcho:
1. Ride a manual boat to Abai Village
Abai Village is home to refugees who fled from North Korea during the Korean War. It was also the filming location for Korean drama Autumn in My Heart, as well as reality-variety show 2 Days & 1 Night! The interesting part about getting to the village is that you have to board the boat pictured above, which runs manually. As the captain pulls the boat through the water, don't hesitate to observe how he does it and help him out. Although it is a short ride, it will be quite a memorable experience. Do note you have to pay a small sum (about 500 won per person) when you enter the village.
2. Get a taste of Sokcho speciality: Squid Sundae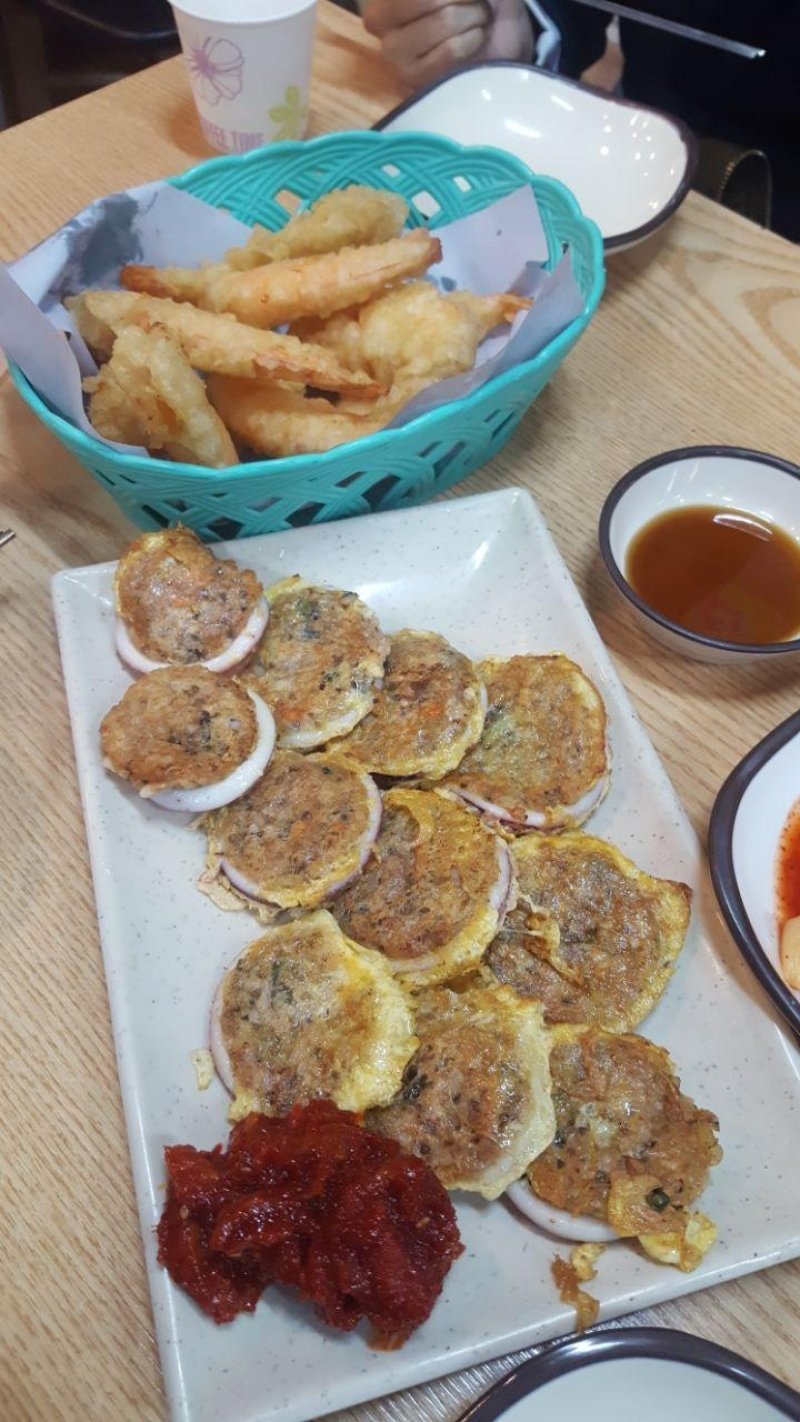 Many of us have probably heard of sundae (순대), known as blood sausage in Korea. Sokcho has its own variant, the squid sundae (오징어순대), and this is one of my favourite foods in Korea. Instead of being stuffed with pig or cow's intestines, this one is stuffed with squid! I'm not a fan of the usual sundae but the squid sundae in Sokcho was absolutely delicious and I would highly recommend it to everyone! They are available all over Sokcho but the best ones I've had were in the aforementioned Abai Village.
3. Feast on affordable seafood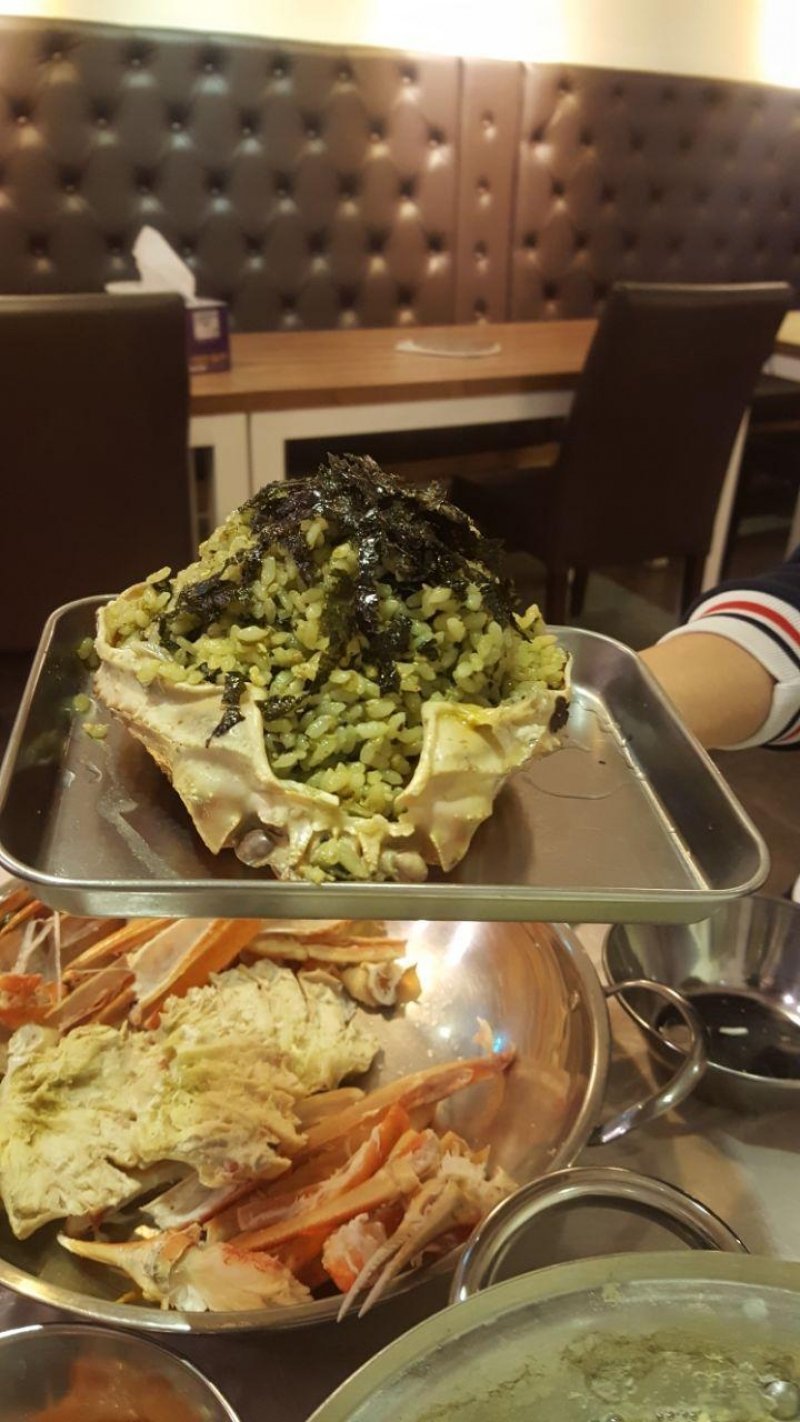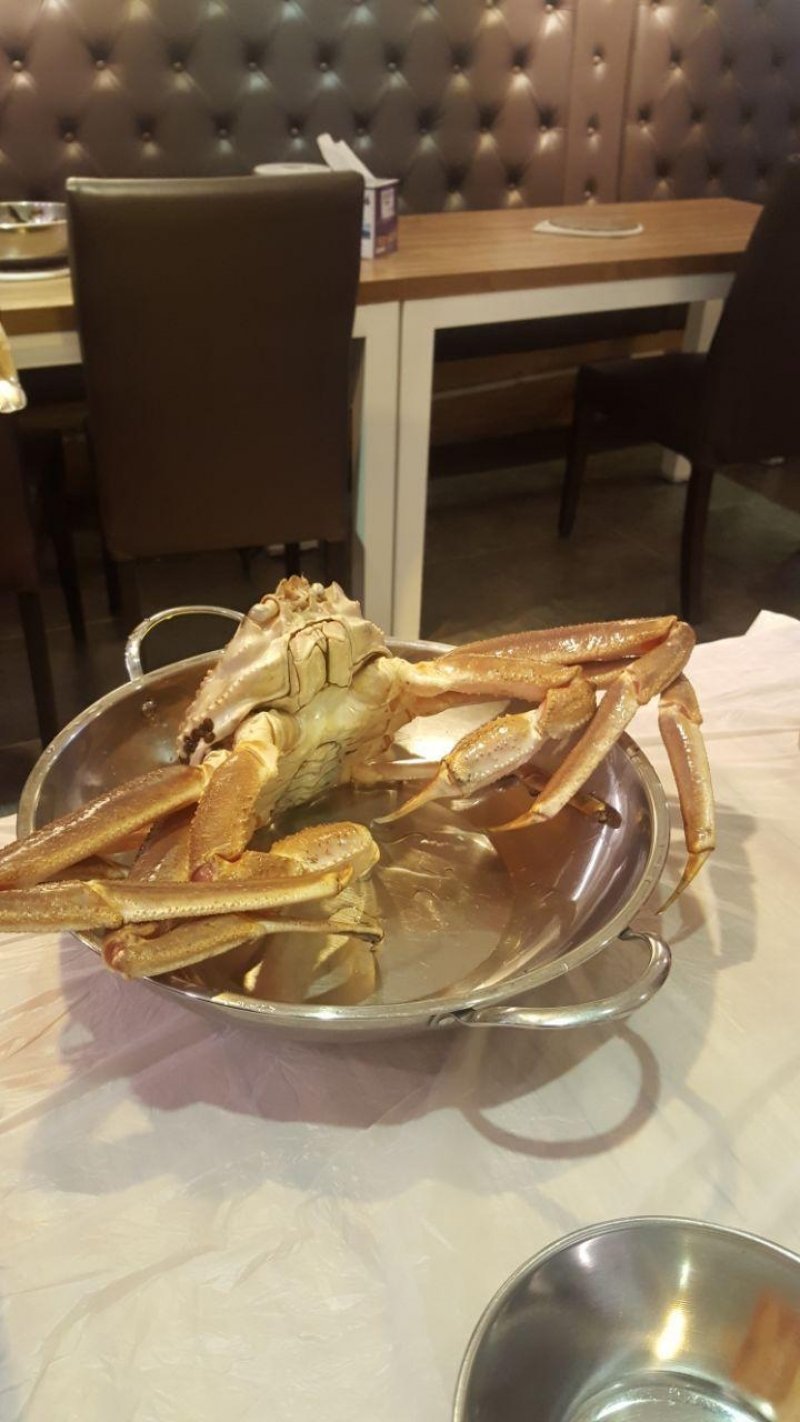 Near the dock leading to the boats that depart to Abai Village, there are a few small shops selling some of Sokcho's best seafood such as grilled fish. We were lucky to come across a small shop selling crab sets at an affordable price (about 40,000 won, shared by 3). For a decently-sized crab, getugong bokgeumbab (게뚜껑볶음밥), which is crab shell fried rice, and gaeramyeon (개라면), which is crab instant noodles, it was really a steal. I didn't manage to snap a photo of the shop, but it has a cosy modern interior.
4. Go hiking at Seoraksan National Park…
Seoraksan National Park is one of the most popular places to hike all year round but it's especially scenic during autumn, which was when I visited. With such picturesque views, it is a popular place for both locals and tourist alike. To avoid the large crowds during autumn, I'd suggest you come here during a weekday or early in the morning. The views are definitely worth the trip, trust me!
5. …or take the cable car up Mt. Seorak
For those who'd like to skip the workout, there is a cable car that brings you all the way to the top of Seoraksan. However, the waiting time can be up to two hours in the afternoon, particularly during autumn. That said, you can buy the tickets first, and then pass the time by taking a slow walk around the park or grabbing some bites to eat.
6. Witness the impressive Buddha Statue at Sinheungsa Temple
Conveniently located within Seoraksan National Park itself, Sinheungsa Temple is an attraction that's popular with tourists. The temple itself is small but there is a large bronze Buddha statue that is bound to catch your attention. The surrounding mountains and trees make the view even more magnificent.
7. Immerse in the local market life at Sokcho Tourist & Fishery Market
This market in Sokcho is a touristy one (as the name suggests) but you'll still find locals doing their shopping in it. It is relatively quiet during the day, buzzing with life only at night. The store owners are friendly and the atmosphere is lively and fun. While the food section of the market is the most popular, there are also other goods sold here such as clothes and bags. Don't worry about prices – it is generally very affordable here!
8. Savour Sokcho's sweet and sour chicken, Dakgangjeong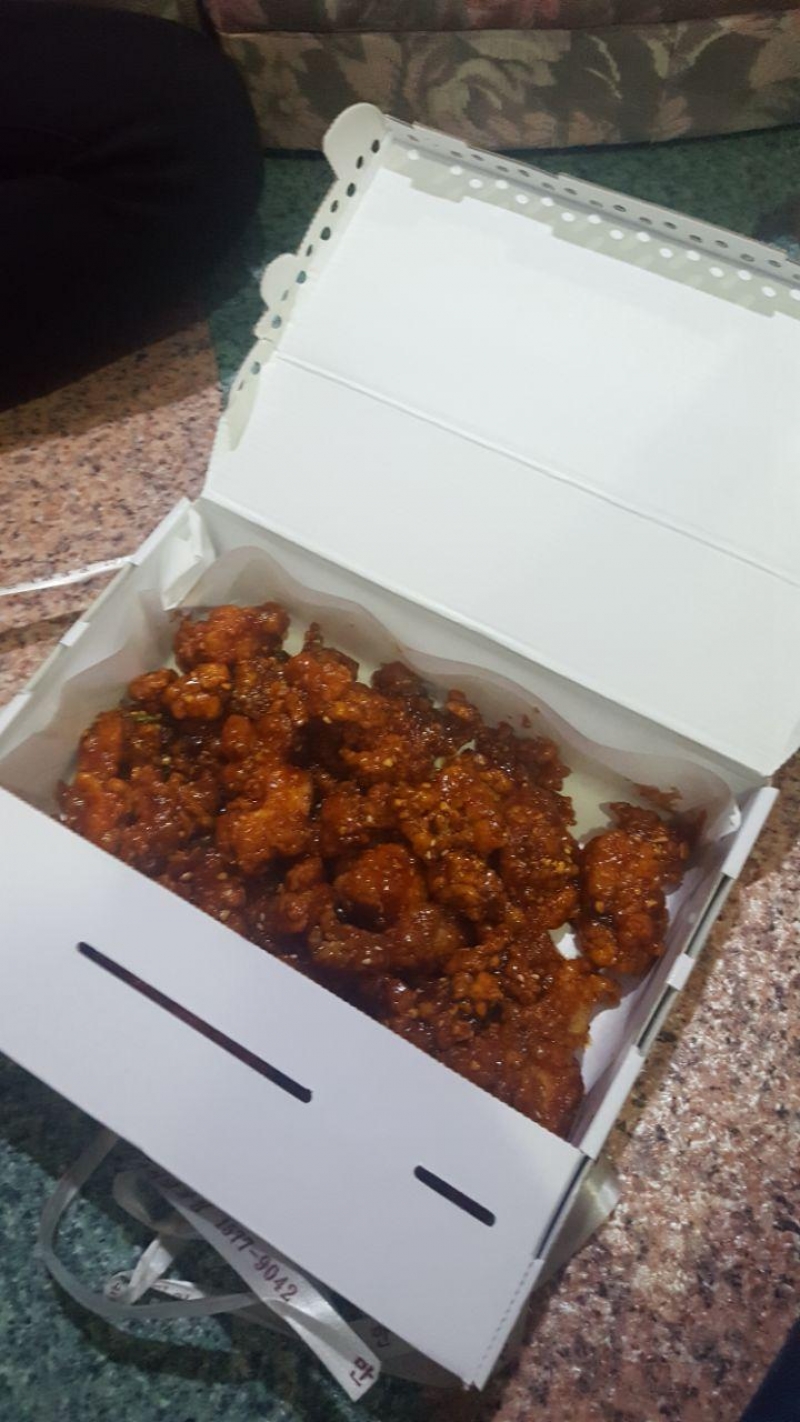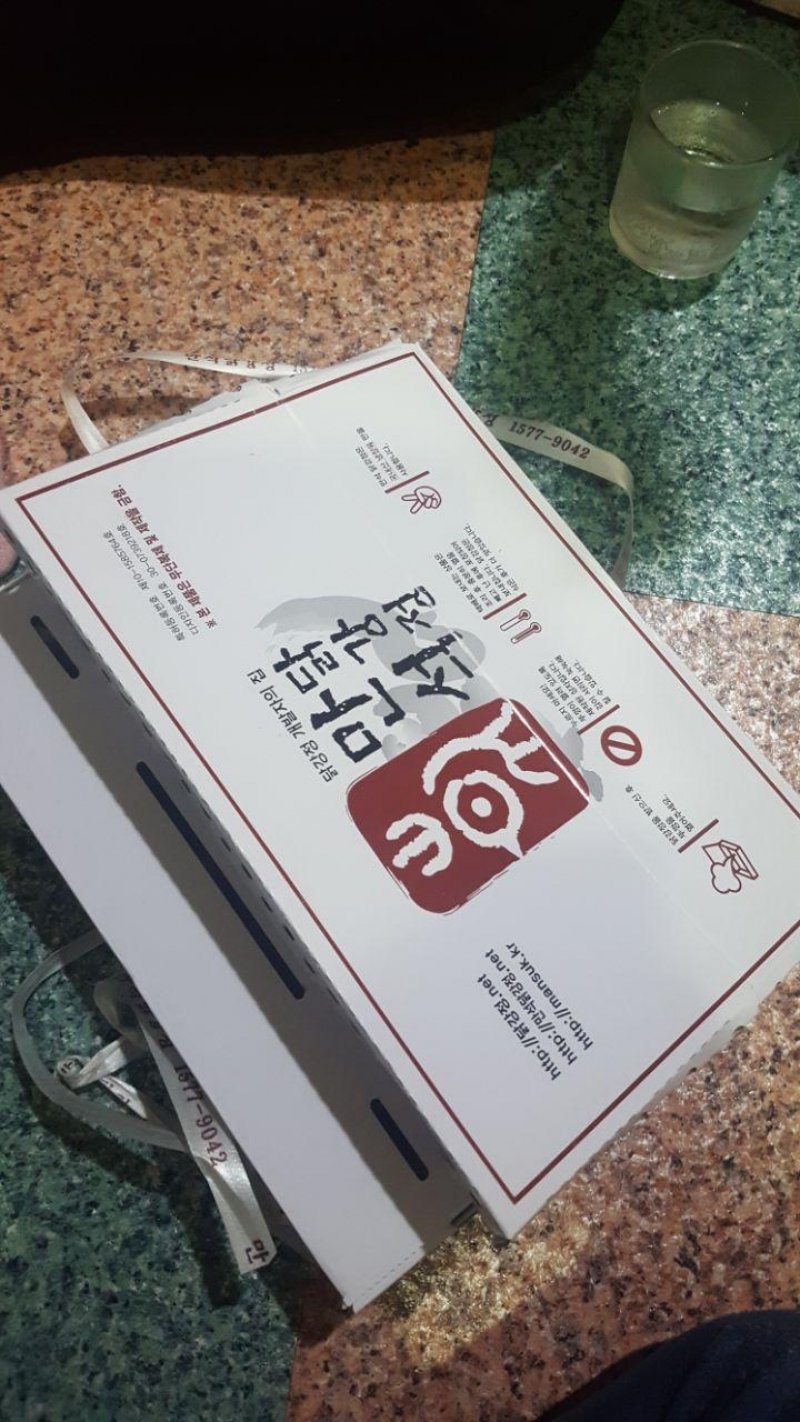 If you have visited Seoul, you might have seen Dakgangjeong, which is crispy sweet and sour chicken, sold in cups at street stalls. Well, Sokcho is actually famous for this! There are many shops that sell Dakgangjeong but one of the more popular ones is Mansuk Dakgangjeong (만석닭강정), found within Sokcho Tourist and Fishery Market. One box is enough to feed three to four people, so remember to buy accordingly!
9. Eat your fill at Daepo Fish Market
Filled with rows of stores ready to prepare their the freshest seafood for you, Daepo Fish Market will spoil you with a multitude of choices. If you are a seafood lover looking for the freshest sashimi, crab, or really any seafood in general, this is the place for you. Over here, you have to pay for quality, so prices can be a bit steep. The area is also a nice place to walk around and relax your mind.
10. Rewind at Sokcho Beach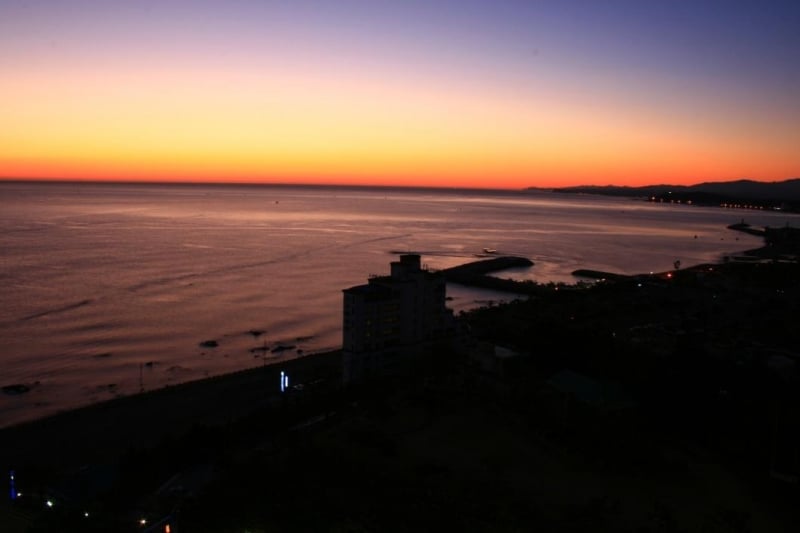 After a long day of explorations, this is the place for you to sit back and rewind. Although Sokcho Beach isn't particularly special for any reason, I still think it's a nice place to enjoy some snacks or just hang out with your travel buddies. As an incentive, it is easily accessible and not crowded at all.