Last month, I celebrated my 29th birthday and I will likely never forget the week that I had. After all, that week was the first time in two years that I was finally able to travel overseas! My destination of choice? Jeju Island, the most romantic destination in South Korea.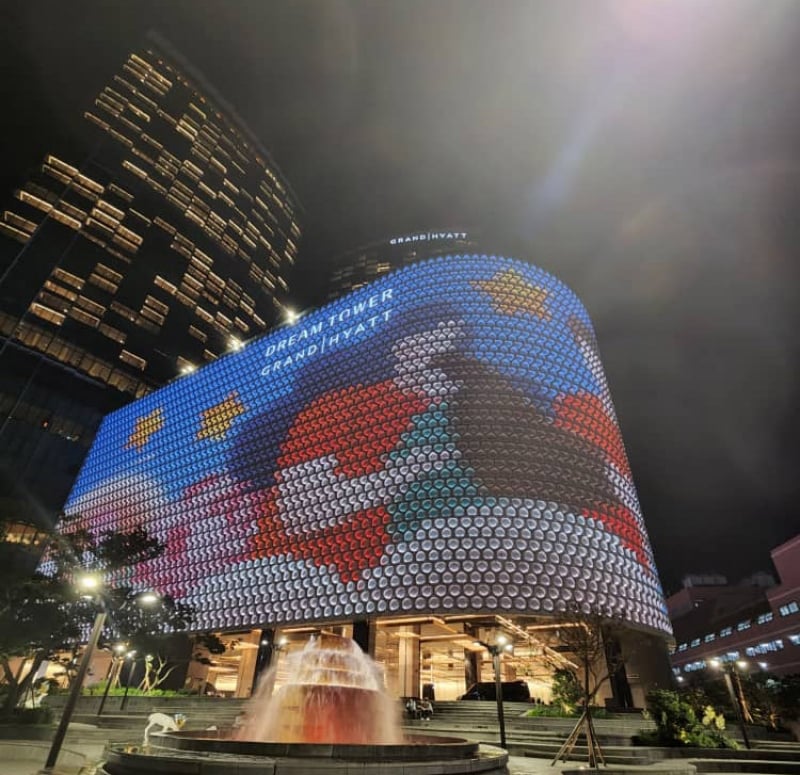 And while Jeju was as beautiful as ever, one of the highlights of this trip was being able to stay at the incredible Grand Hyatt Jeju, one of the best hotels in Jeju. Not only is it the largest Grand Hyatt hotel in Asia Pacific (featuring over 1,600 rooms and suites), Grand Hyatt Jeju is also one of the best staycation destinations in South Korea!   
Frankly speaking, it was the best hotel I had ever stayed at! Read on for a teaser about what to expect when you book a stay at Grand Hyatt Jeju.
Also read: 5D4N Jeju Itinerary: Discover the Best New Attractions in Jeju
Rooming like a king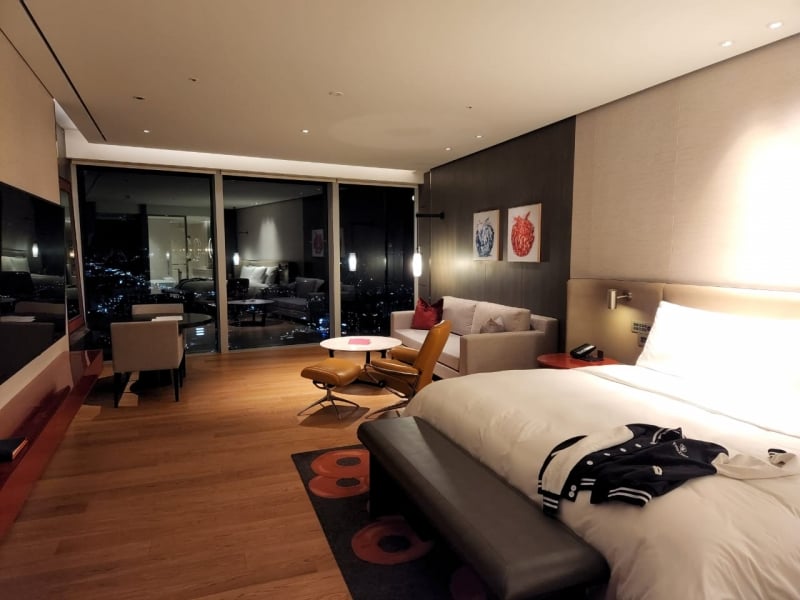 The good people at Grand Hyatt Jeju hooked me up with a few nights in the King Room which came with an awesome city view. 
I won't lie, the moment I stepped into my room at Grand Hyatt Jeju, I was blown away by the luxury of it all. From the wide corridor leading into the room to the elegant decor and comfortable lighting, the hotel room gave off a blissful homey ambience. 
The room I was in came with a plush king-sized bed that is as comfy as it looks, as well as a sofa where you can chill at and admire the view. Speaking of, my favourite part about the room were the alluring floor-to-ceiling windows that offered me an unobstructed view of the Jeju cityscape.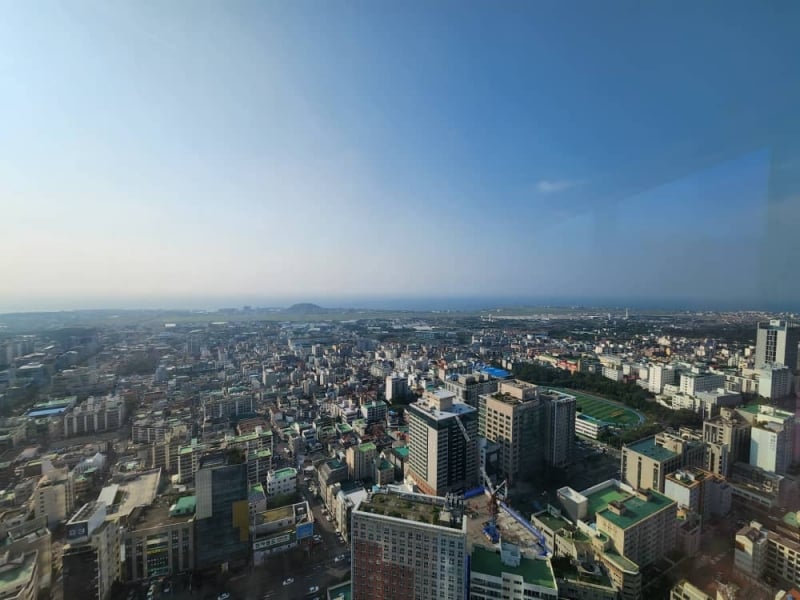 My room also came with a lovely bathtub and rain shower (I LOVE those) and an automated toilet in a separate water closet. Needless to say, I quickly ran the bath and treat myself to a relaxing soak after a long day of travelling and exploring the city. It was such a blissful experience that I nearly fell asleep!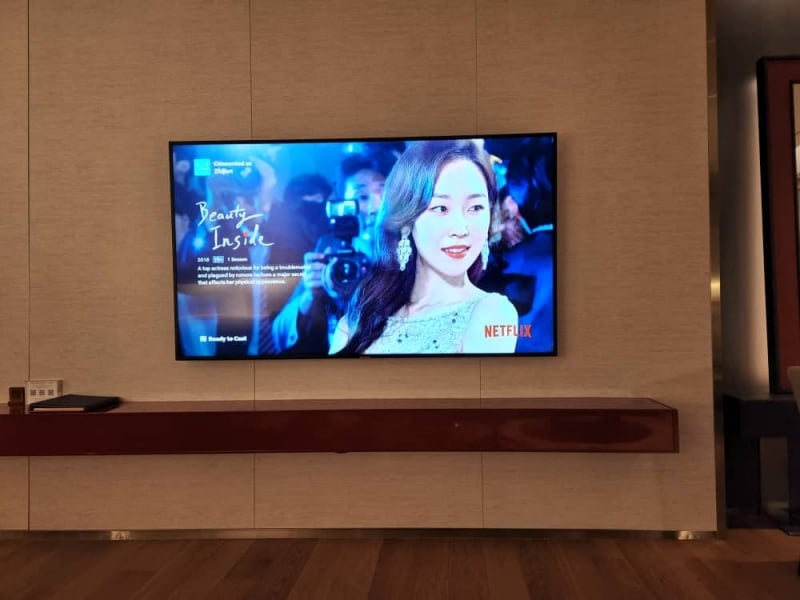 Before tucking in for the night, I decided to fiddle about with the massive smart TV in the room. Why? Because you can cast your Netflix or Youtube videos on it for your viewing pleasure! I went down to the onsite convenience store, got some snacks, and binged the night away. What I didn't know was that the best part of my stay at Grand Hyatt Jeju was only just about to begin. 
Breakfast worth waking up for
As most Malaysians on a staycation can confirm: One of the best things about a staycation is the sumptuous breakfast in the morning. That couldn't have been truer when it comes to breakfast at Grand Jeju Hyatt. I had to wake up early the next morning because the tour group had an early start, but I woke up energised and, most importantly, hungry. 
There are several breakfast options at Grand Hyatt Jeju, ranging from Western and Korean meal sets and buffets. I love a good breakfast buffet so after freshening up, I headed straight for Cafe 8 on the eighth floor.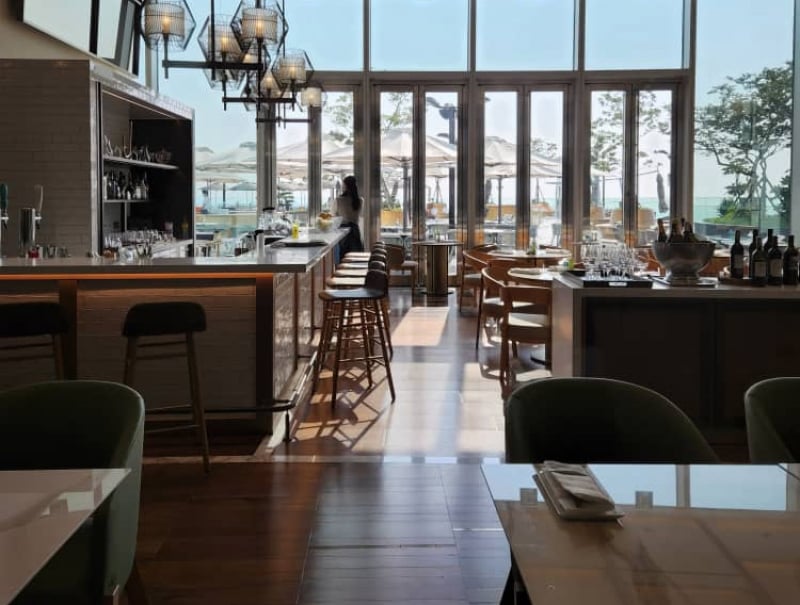 The breakfast was, unsurprisingly, impressive. Apart from the usual bacon, sausages, and eggs, there were also various pastries, puddings, cold cuts, yogurts, cheeses, and a fresh salad and fruit bar. Plentiful selections backed by incredible flavour. If you have the chance, I highly recommend the char siew, Chinese BBQ pork. It was so tender it practically melted in my mouth!
It was so good that I didn't even bother taking pictures because my tummy rumbled the moment I saw what awaited me! I do have this video to tease your tastebuds, though:
Another breakfast option I tried at Grand Hyatt Jeju during my stay was Pocha on the 38th floor. As you might have guessed, the view and ambience here were just as incredible as the breakfast sets. You can choose between a Western breakfast platter or a traditional Korean breakfast (highly recommended).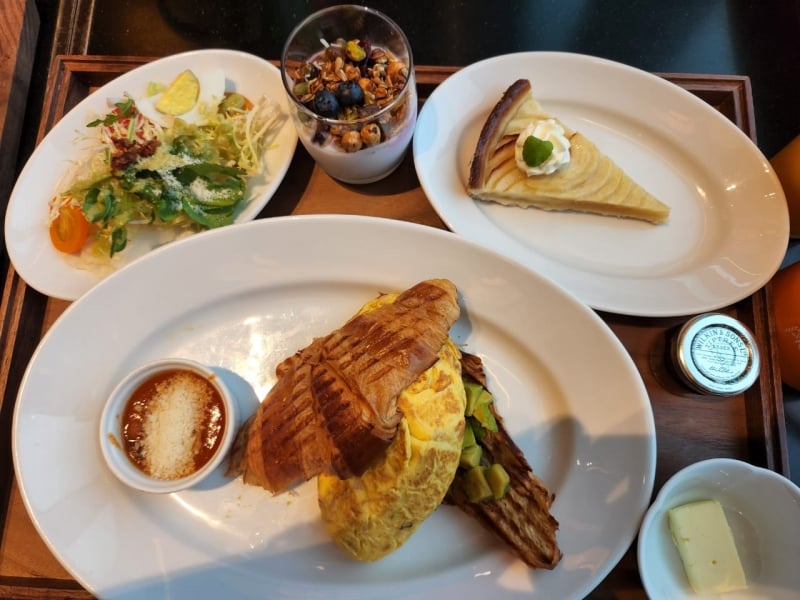 I chose the Western set and was served a luxurious breakfast featuring avocado toast, muesli, sausages, hash browns, and a delicious pie to top it all off. Even as I write this now, my mouth is watering at the memory of everything I tasted at the hotel. They were truly breakfasts fit for a king! 
A staycation in the truest sense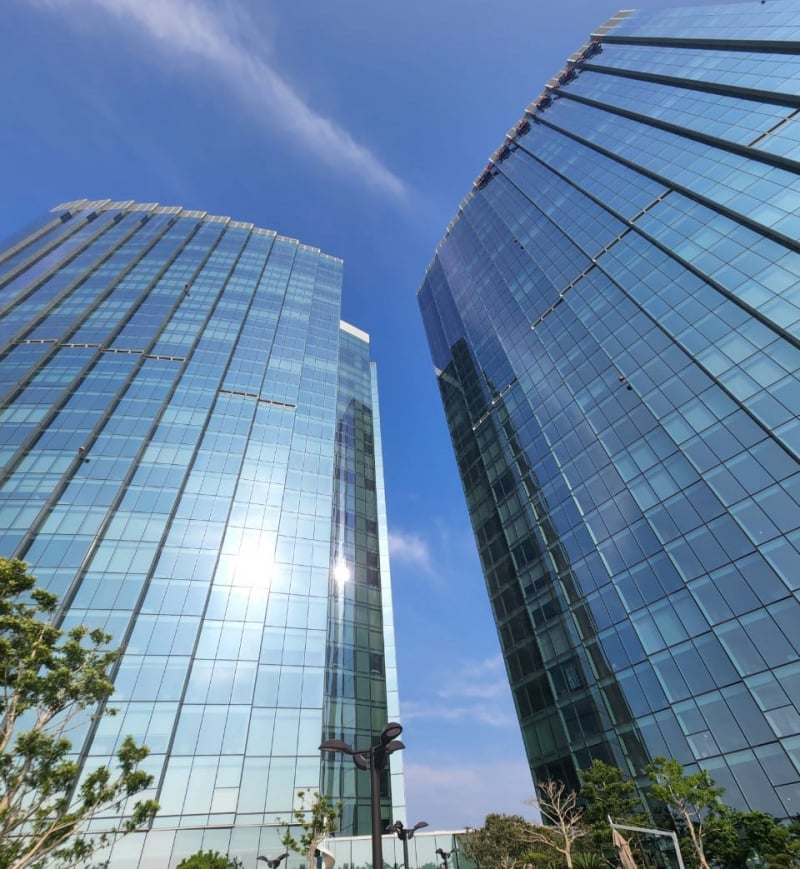 I didn't have too much time to fully explore Grand Hyatt Jeju because of the tour schedule but whenever I had free time, rather than exploring the city, I chose to check out the hotel instead. That's not because I didn't find Jeju's nightlife attractive. Rather, I found the hotel to be an attraction in and of itself!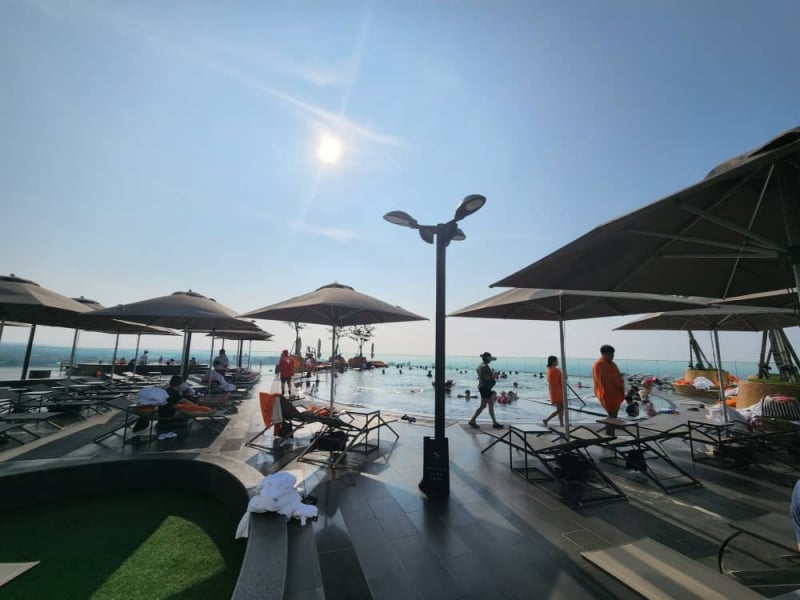 For one, there are plenty of recreational activities to keep guests entertained throughout their stay. You could, for example, take a dip at the infinity pool at Jeju's largest outdoor deck, or frolic around in the adjoining indoor swimming pool. There are also several fitness centres and spas, including a Korean jjimjil spa, and even an arcade where kids and the young at heart can let loose and unwind.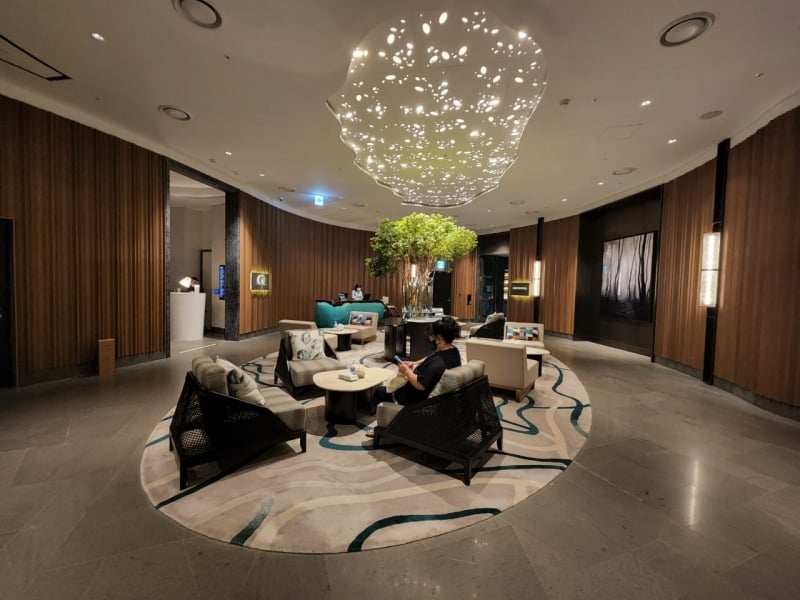 For those looking to experience the Jeju nightlife, Lounge 38 is a classy bar that features incredible views from the 38th floor, while the on-site casino (foreigners only) injects a little extra excitement into your stay. 
If you're looking for some retail therapy, there are several floors connecting to the main lobby where you can shop to your heart's content. At the HAN Collection K-fashion Mall, you can find local artisanal brands, most of which are seasonal collections, as well as a convenience store and IG-worthy pop-up installations.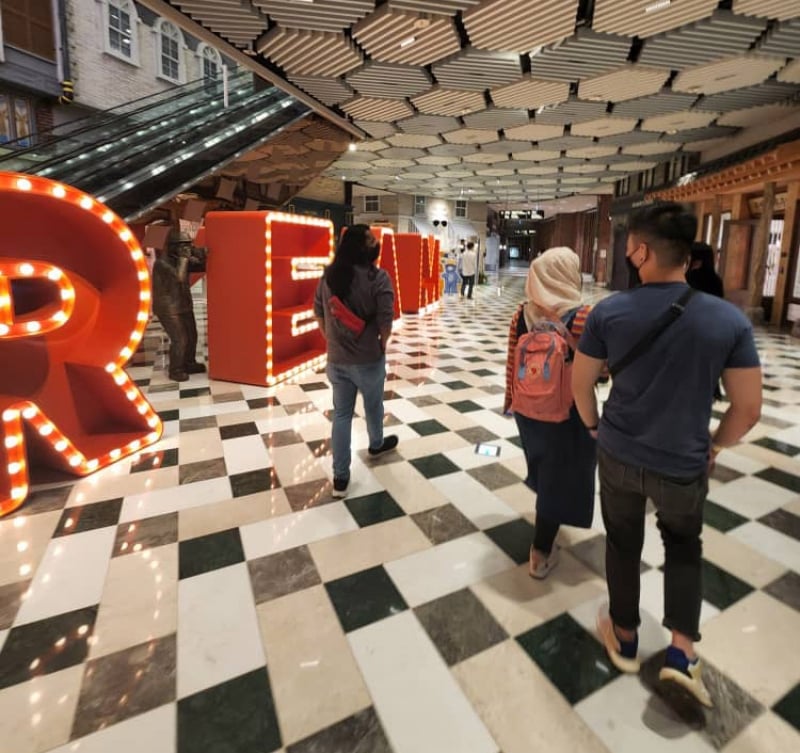 What excited me most about exploring Grand Hyatt Jeju was the plethora of dining options available. Including the two breakfast spots I mentioned, there are 14 unique restaurants and bars to satisfy your cravings. Obviously, I wasn't able to try each and every one of them, but I really do recommend trying the buffet dinner at the Grand Kitchen. 
If you're celebrating a special moment, such as your last birthday before 30, then there really isn't a finer culinary experience I can think of to mark the occasion. The Grand Kitchen is, as the name suggests, full of grandeur and boasts a truly impressive buffet spread of over hundreds of options.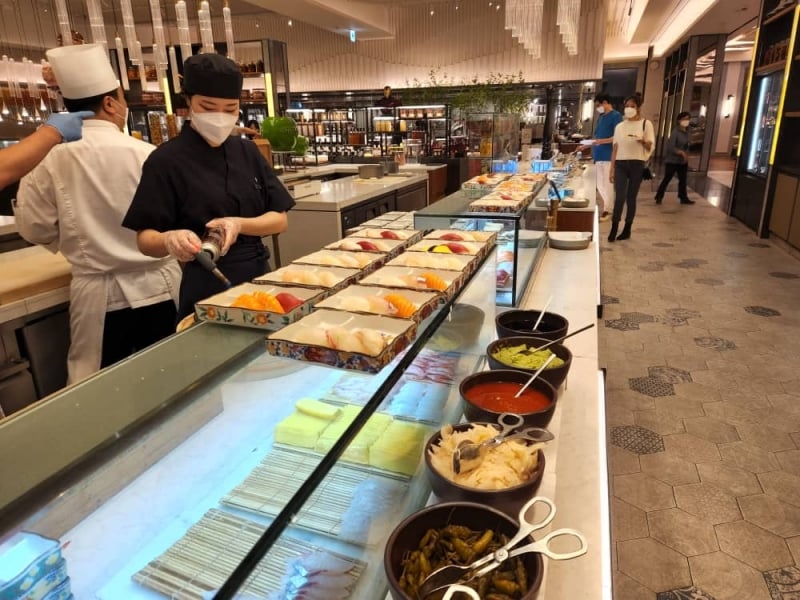 The most popular stations are the fresh seafood section (which features king crab legs and Jeju abalone), the grilled meat station featuring juicy steaks and sausages, the Italian station that offers pizzas and pasta, and the dessert section which honestly needs no elaboration.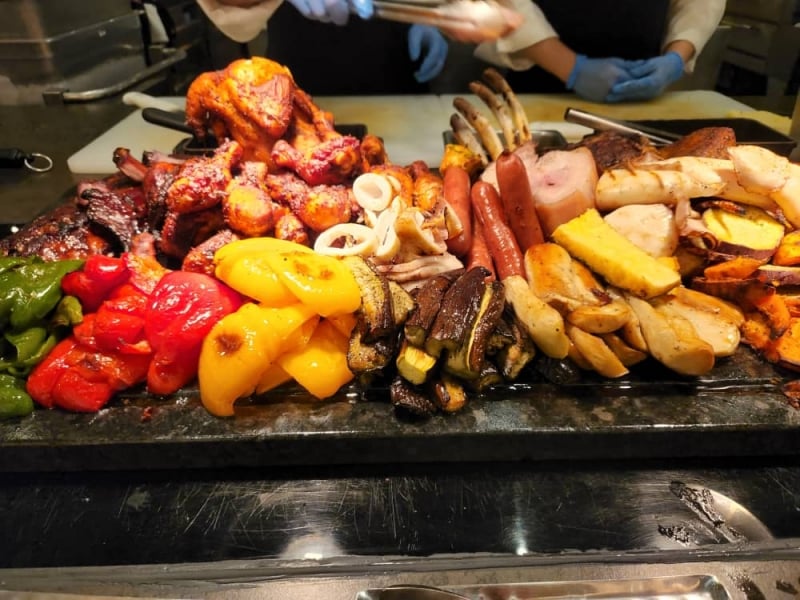 During my meal, I had the pleasure of speaking with Chef Oliver Weber about how most of the food in Jeju is locally sourced which is why most menus on the island feature seasonal dishes. And if you ever have the chance to, you can certainly taste the freshness of food in Jeju, especially when it comes to its famous seafood and hand-caught abalone. 
Also read: 20 Awesome Attractions in Jeju Island You Shouldn't Miss
Can't wait to head back 
Alas, my stay at Grand Hyatt Jeju was, unfortunately, not a permanent one. As much as I wished I could live there forever, I checked out of the hotel after a few days of proper rest and relaxation, vowing to surely return on my next trip to Korea's most romantic island. 
---
Thank you so much to the wonderful people at Grand Hyatt Jeju that pampered me throughout my stay and hopefully I'll see you all again soon! All images credited to Darren Yeoh.