"Okay Google, take a selfie"
Many of us have heard about Google's latest brainchild – the Google Pixel phone. Aside from being lauded as the industry's best camera smartphone, one of its applications, the Google Assistant, has been rated among the best voice assistants on the market.
Recently, Google has launched their latest flagship phone, the Google Pixel 2 XL. With the multitude of positive reviews that have been written about it, we already know that this phone packs a serious punch. On top of its excellent day-to-day performance, its features also allow for it to serve another fundamental function – travel! Technology has already drastically altered the typical travel experience, and the Google Pixel 2 XL is taking this to the next level.
So, what makes the Google Pixel 2 XL such a good travel phone?
It has a stylish yet functional design

The Google Pixel 2 XL boasts a whopping six-inch display with a three-dimensional curve that allows for a more ergonomic feel in the hand. It is lightweight to the touch and has a sleek finish. Travellers can rest assured with its Gorilla Glass 5 screen – this sturdy glass prevents the screen from shattering easily, so you won't have to worry about it being fragile. In addition, a fingerprint reader is located at the back of the phone, so unlocking it is fuss-free.
Another unique feature of the phone is its 'Always On' display which allows you to check the time, date, and applications that are running. This is exceptionally convenient for when you're on the go and just want a quick look at some vital information.
One new adaptation that might take some getting used to is the phone's lack of the classic 3.5mm headphone jack. Without this, you will need to attach a dongle or use a bluetooth earpiece to enjoy some beats. Even though this may seem inconvenient, many phones are increasingly adopting this design, so it'll be a matter of time before it becomes the norm.
Its camera is among the best in the smartphone market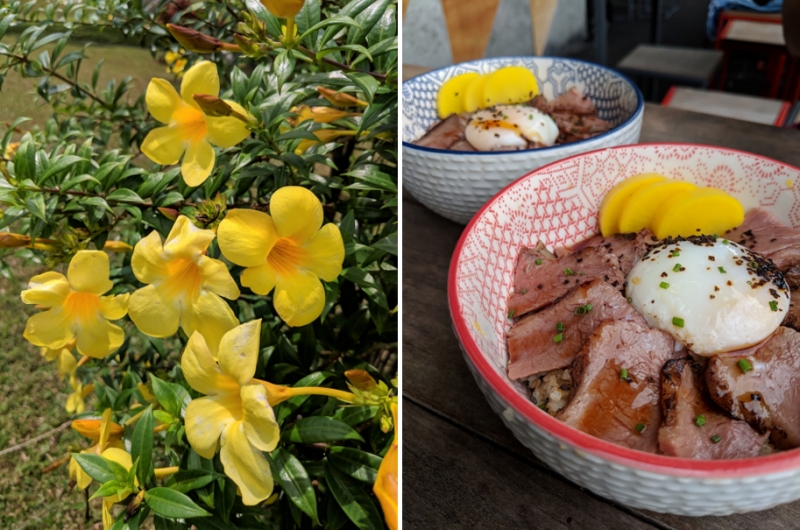 The Google Pixel 2 XL's camera lives up to its hype as one of the best in the smartphone industry. With its 12.2 MP rear camera and 8 MP front camera, it's absolutely perfect for taking all your Instagram-worthy shots when you're out and about! Whether they are pictures of stunning architecture, scenic views or even #foodporn, this camera will capture all your travel adventures with cutting-edge definition. Ditch your bulky camera and take this handy smartphone out instead!
Check out the 'motion on' feature, where the phone starts taking photos a few seconds before you even press the shutter! This allows you to capture the spontaneous actions that occur before a photo is taken – photos can't get any more authentic than this.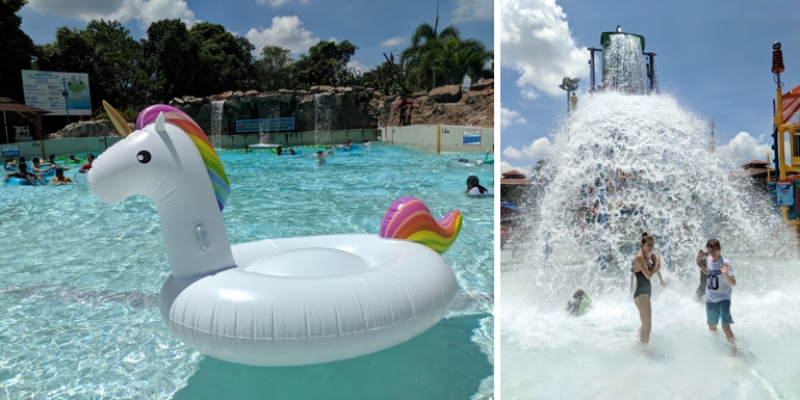 In addition, the phone's IP67 Water Resistance Rating allows you to put your heart at ease and snap away when you're at the beach or waterpark! You can submerge it to a depth of one metre for up to 30 minutes, so you can even have an underwater photoshoot. Just be careful that the phone doesn't get swept away by the waves.
Google Assistant will be your next best friend
Aside from the camera, another impressive feature of the Google Pixel 2 XL is the Google Assistant. Call upon this trusty phone assistant with a simple 'Okay, Google', or by squeezing the lower half of the phone, which has an Active Edge.

What can you do with Google Assistant? Well, just about everything! Since the phone assistant is connected to Google's knowledge graph, you can ask the Assistant anything that you would think to search on Google. In addition, Google Assistant acts as though it is your very own personal assistant. By giving verbal orders, you can set alarms, add events, turn on your phone's wifi, play songs, or even take a selfie! You'll be utterly pampered by your phone as you don't have to lift a finger to get many things done.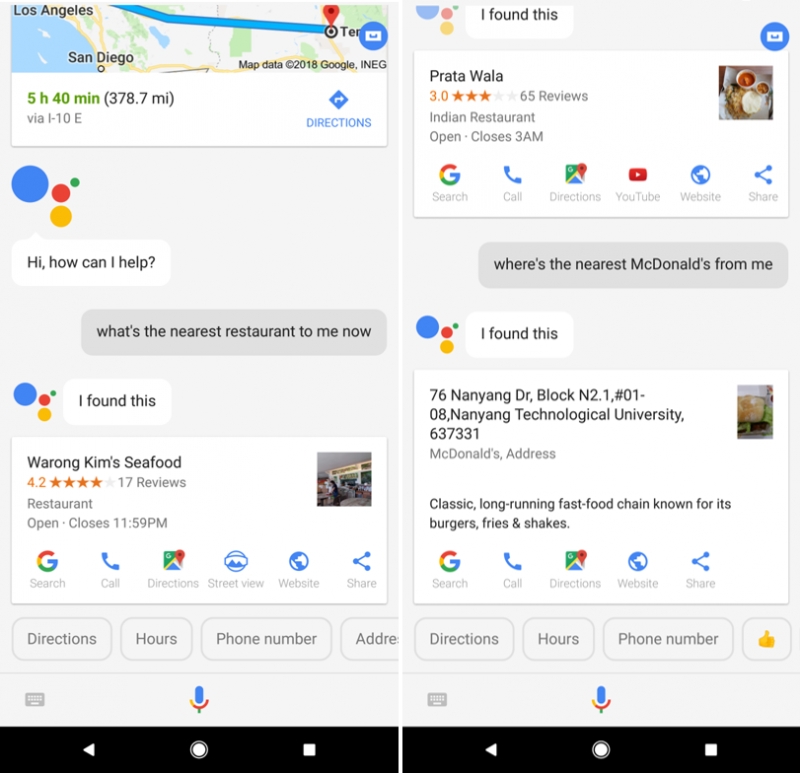 Having the Google Assistant is especially useful when you're travelling in a foreign country and want to learn more about the area. Since it has access to Google Maps, it will be able to verbally navigate you around new places and offer recommendations for the nearest or most popular attractions. With Google Assistant, you are less likely to be glued to your screen while exploring – just speak the magic words as you continue to engage in all the exciting sights around you.
Your experience will be enhanced with travel-centric apps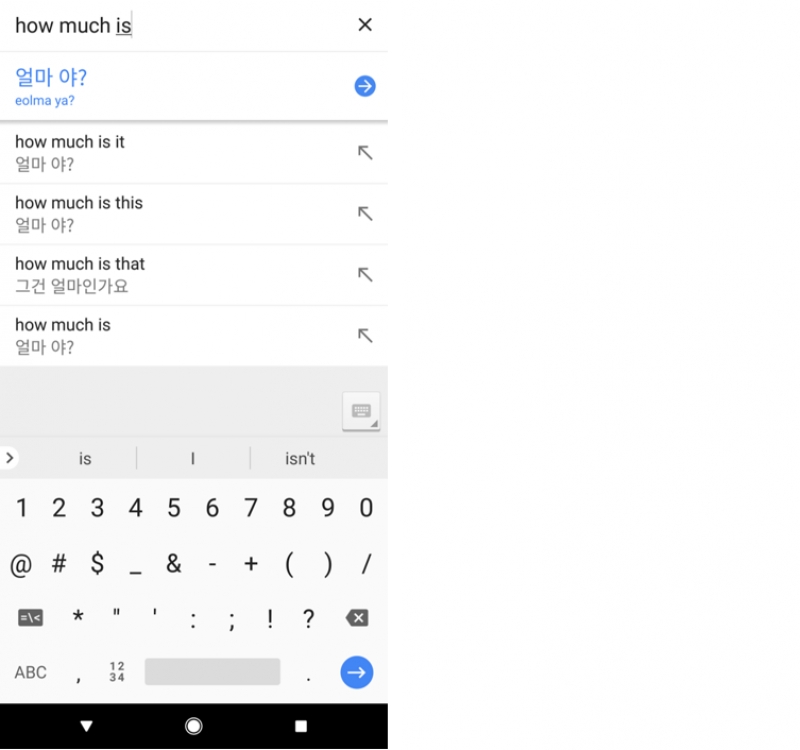 We all know how daunting it can feel to be in a foreign country and not know how to speak the language or figure out how to get from one place to another. With the Google Pixel 2 XL, your fears will definitely be assuaged. The phone is replete with built-in applications that cater specifically for such demands of travel. Learn how to be a polyglot with Google Translate; either type, speak, or highlight the text that you want to translate into your language of choice. This will definitely come in handy when you communicate with locals.
Our beloved Google Maps needs no further elaboration, but the newest application in the Google Pixel 2 XL certainly deserves an introduction. With the Google Lens, a single snap is all you need to learn about what's in front of you! It could be a book, an attraction, or even an artwork in a museum – you'll have access to all the information about it. As you travel, make Google Lens your personal tour guide for a more in-depth understanding of your surroundings.
Overall, there are so many things to love about Google Pixel 2 XL. Not only can you capture high-quality photos, but it will help you to travel in a more convenient and meaningful way. Although the phone may be a little pricey, it is certainly a worthwhile investment that will complete your travel experience.