Winter is coming! But unfortunately for us, Game of Thrones addicts, we won't be able to spend our cold, winter nights curled up under the sheets, sipping hot cocoa and watching new episodes of our favourite award-winning HBO show.

Yep, the series is still on break and its highly anticipated sixth season isn't set to be aired until mid-2016.
That's quite a long and dull wait, don't you think? Yeah, I thought so.
So what's a die-hard fan to do? Watch reruns of seasons 1 to 5 over and over and over?! Well, I've got a better idea. How about embarking on a journey to visit the programme's filming locations instead?
Impossible? Nonsense! In fact, I've come up with a list of the show's most stunning backdrops — from Northern Ireland in the United Kingdom to Seville in Spain — for dedicated followers to explore.
Just a warning to those, who haven't watched or finished watching seasons 1 to 5: This post is full of spoilers. But if you don't mind, then read on.
United Kingdom
Tollymore Forest Park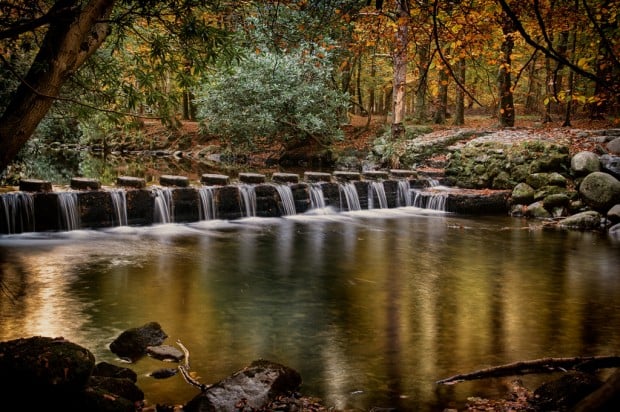 Image credit: Richard Browne
Tollymore Forest Park is a state park located at the foot of the Mourne Mountains in Northern Ireland. Hike up its picturesque trails and look for the spot, where the Stark boys found the direwolf pups in Season 1.
Inch Abbey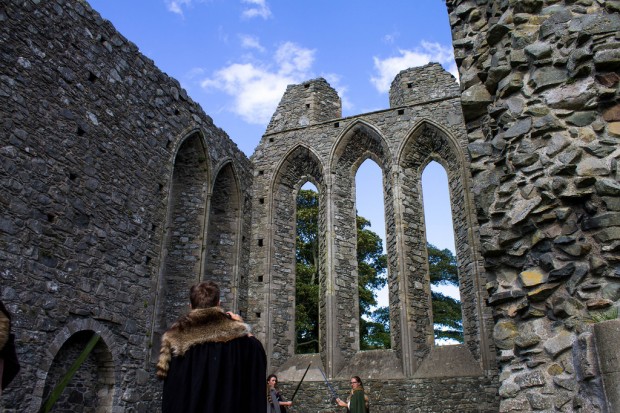 Image credit: Channing Brown
Inch Abbey is a medieval monastic ruin in County Down, Northern Ireland. Built in isolation near the River Quoile, this religious site gives off a dark and somber vibe, making it the perfect location for a deeply depressing scene in Season 1 — when Lady Catelyn Stark finds out about her husband, Ned's death.
Castle Ward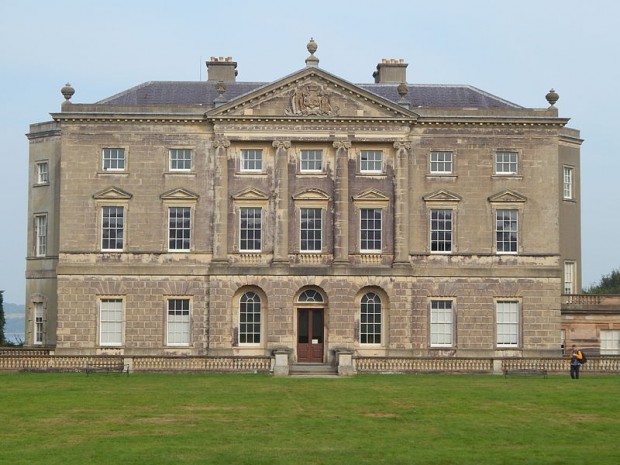 Image credit: Irishdeltaforce
Step into Castle Ward, an 18th century mansion in County Down, Northern Ireland, and marvel at its unusual architecture — a magnificent blend of classical and gothic. Elegant but understated, this estate was transformed into Winterfell, the stronghold of House Stark, for Season 1.
The Dark Hedges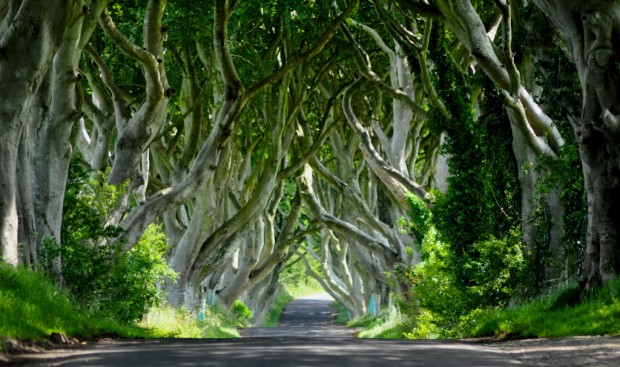 Image credit: horslips5
The tunnel-like avenue of beech trees in County Antrim is one of the most Instagram-worthy places in Northern Ireland. It was turned into King's Road for Season 2 and became known for the scene, where Arya Stark, disguised as a boy, escaped from King's Landing in order to join the Night's Watch.
Ballintoy Harbour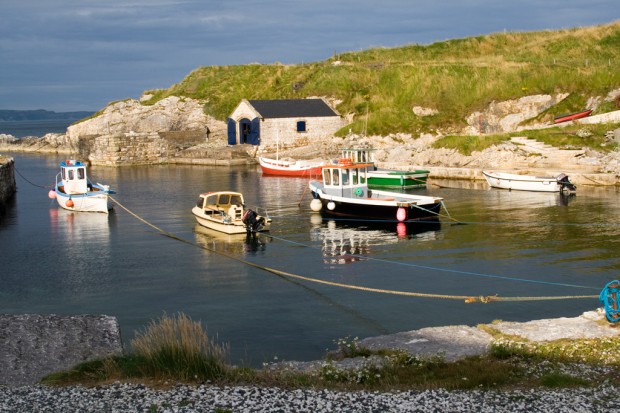 Image credit: Sue Comber
You won't find a more charming place in Northern Ireland than Ballintoy Harbour, a small fishing village filled with quaint little shops and cafes. It was featured in Season 2 when Theon Greyjoy returns to the Iron Islands, meets his sister, Yara, and admires his ship, the Sea Bitch, from afar.
Cushendun Caves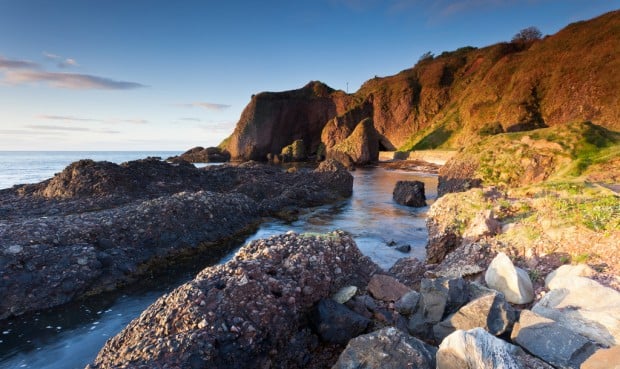 Image credit: Jonathan Tweed
Another location worth visiting in County Antrim is the seaside village of Cushendun. Since it sits on an elevated beach, it's a wonderful spot for gazing out into the sea and admiring Northern Ireland's dramatic coastline. Look for its secret caves and relive the scene of Melisandre giving birth to a creepy shadow baby in Season 2.
Malta
Azure Window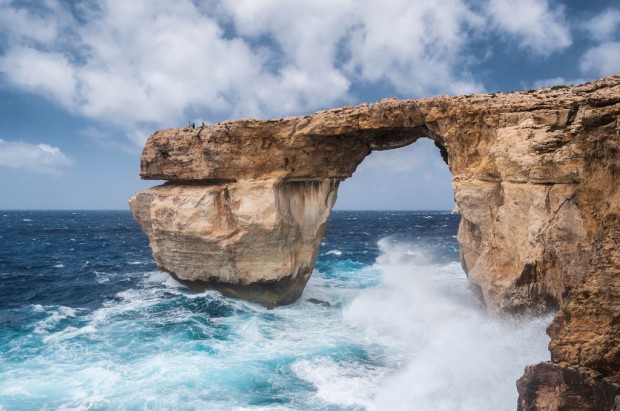 Image credit: Tobias Scheck
The Azure Window is a natural limestone arch located in the Maltese island of Gozo. This one-of-kind rock formation overlooking the deep blue served as a scenic backdrop for Daenerys Targaryen and Khal Drogo's wedding in Season 1.
Fort Ricasoli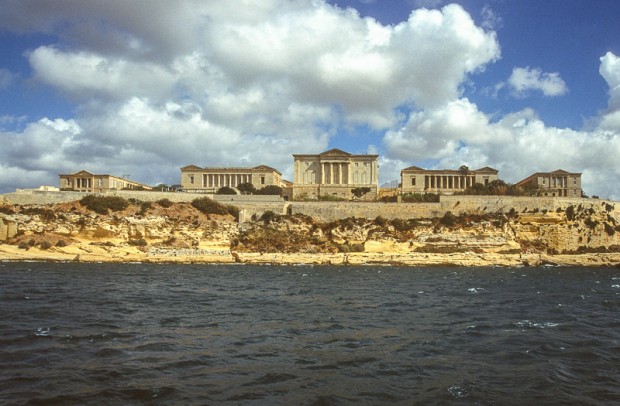 Image credit: Jacqueline Poggi
Various parts of Fort Ricasoli, an old fortress at the edge of the Valletta Grand Harbour, were used to represent the Red Keep in Season 1. Although its tall plaited main gate was actually built to keep slaves from escaping in the 17th century, on the show, as the entrance to the king's residence, its main purpose was to keep the unwashed masses out.
Fort Manoel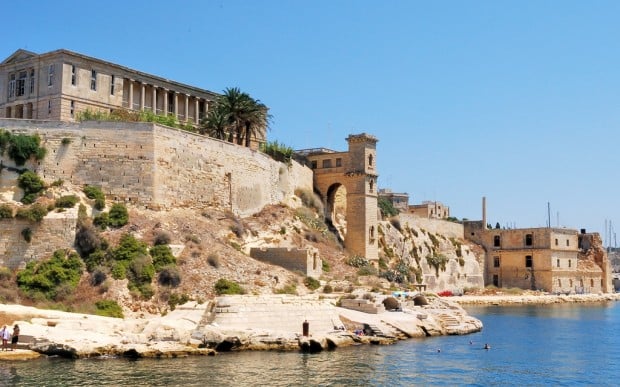 Image credit: boxlace
Fort Manoel, a star fortress built by the Knights of Malta, was considered as one of the country's most advanced military posts in the 18th century. This site became an important part of the show as it was featured in Season 1's climax as the Great Sept of Baelor, where Joffrey Baratheon had Ned Stark executed.
San Anton Palace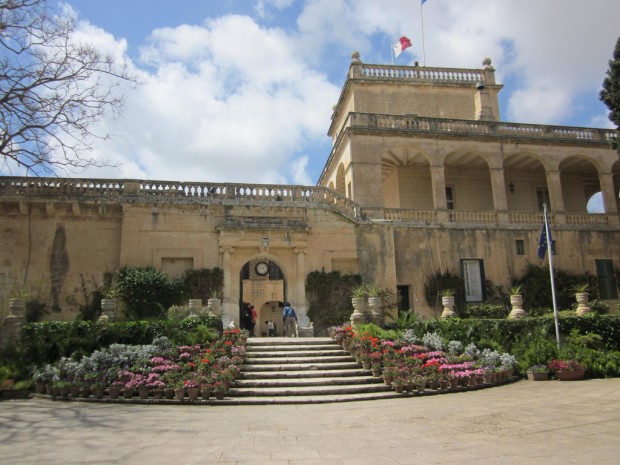 Image credit: Deborah Desmond-Hurst
Another location that doubled as the Red Keep in Season 1 is San Anton Palace, the official residence of Malta's President in real life. Here, you'll see the Traitor's Walk, the outdoor corridor of the Red Keep, where Sansa Stark was tearfully forced by Joffrey Baratheon to look at her father's head on a spike after his execution.
Croatia
Dubrovnik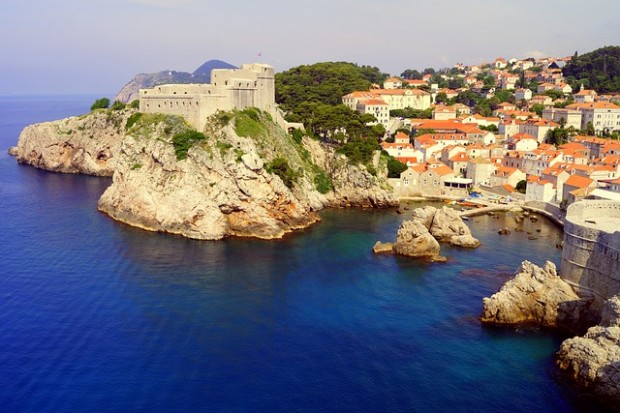 Croatia replaced Malta as the major stand-in for outdoor scenes in King's Landing, the capital of the Seven Kingdoms, in Season 2. Shooting was primarily done in the old city of Dubrovnik, a seaport in the Dalmatian coast, well-known for its temperate climate and stunning hilltop views.
Also read: Two Week Itinerary for Croatia
The places of interest for GoT fans are the Fort Lovrijenac, which doubled as the Red Keep, and the Baroque Staircase to the Church of St. Ignatius, which became the stairs leading up to the Great Sept of Baelor. Recall all the secrets, lies, power struggles, scandals and of course, Cersei Lannister's shocking "shaming" scene as you walk around the city's ancient streets.
Minčeta Tower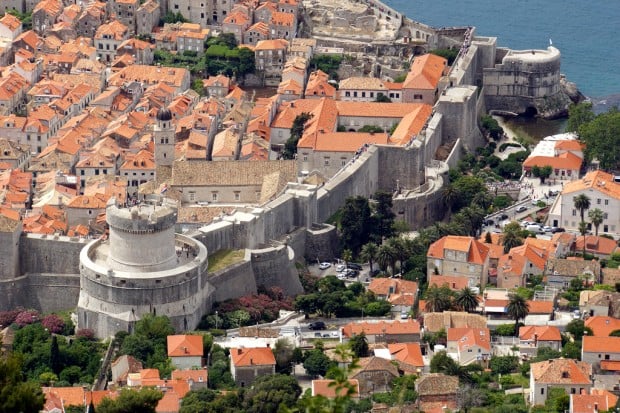 Image credit: Dennis Jarvis
Standing tall but looking dark, dominating and deceiving is the Minčeta Tower, the highest point in the maritime city of Dubrovnik. Just like the House of the Undying in Season 3, it was built to make unwanted visitors want to stay away. But not to worry, unlike the home of the frightening warlocks of Qarth, if you dare to enter, you're still guaranteed to come out!
Trsteno Arboretum
Image credit: Ronan
Just outside of Dubrovnik, in the town of Trsteno, you'll find the Trsteno Arboretum, the setting for many of the palace garden scenes in King's Landing. The huge exotic plants and quiet pathways make this the perfect place for Lady Olenna Tyrell and her granddaughter, Margaery, to discuss their plans out in the open in Season 3 without worrying about anyone eavesdropping.
Split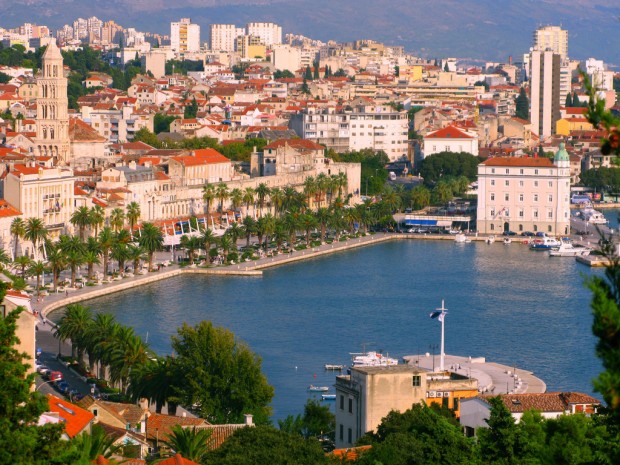 Image credit: Adam Tibballs
Another Croatian city that made it to the GoT series is the historic town of Split, which is where the indoor scenes of Meereen were filmed. The great hall of the UNESCO-listed Diocletian's Palace, located in the heart of the city, was converted into Daenerys Targaryen's throne room and its basement cellar was transformed into the dungeon for hiding her misbehaving dragons.
The Fortress of Klis
Image credit: Claire Cox
Near the city of Split, you'll find the medieval Klis Fortress, which played a significant defensive role for Croatia against an Ottoman invasion in the 16th century. In Season 4 of the series, this is where Daenerys Targaryen frees the slaves of Meereen.
Also read: Great Outdoor Adventures You Must Experience in Croatia
Iceland
Grjótagjá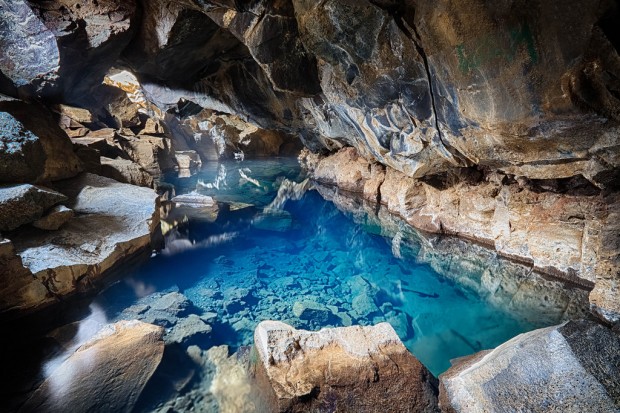 Image credit: greenzowie
Forget the Blue Lagoon! Head over to Grjótagjá, an underground cave in Iceland with a natural hot spring, instead for a more authentic bathing experience. The water temperature can hit as high as 50°C (122°F), making it a great place to stay warm in the middle of a cold, icy adventure. Doesn't that sound very romantic and alluring? No wonder Jon Snow couldn't keep his oath of celibacy to the Night's Watch as soon as he stepped into this secret site with Ygritte in Season 3.
Dimmuborgir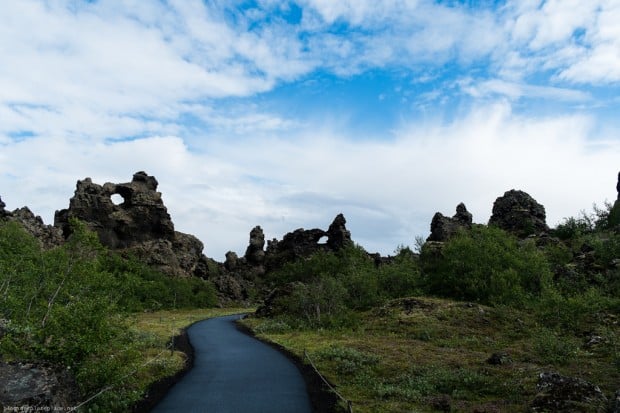 Image credit: Mild Delirium
Dimmuborgir, which literally means "The Dark Castles", is a rugged area filled with uniquely-shaped rock formations near Lake Mývatn, Iceland. This site was used as the base camp of Wildling leader, Mance Rayder, in Season 3.
Þingvellir (Thingvellir)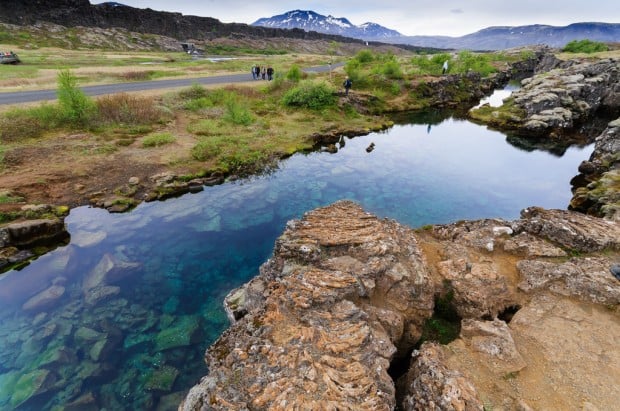 Image credit: Johan Wieland
Þingvellir, a UNESCO World Heritage Site, is one of the most significant national parks in Iceland as it is where the oldest existing parliament in the world first assembled in 930 AD. In Season 4 of the series, it served as a location for Arya Stark's storyline that led to The Hound and Brienne's intense battle.
Also read: 13 Important Things To Know Before Visiting Iceland
Morocco
Essaouira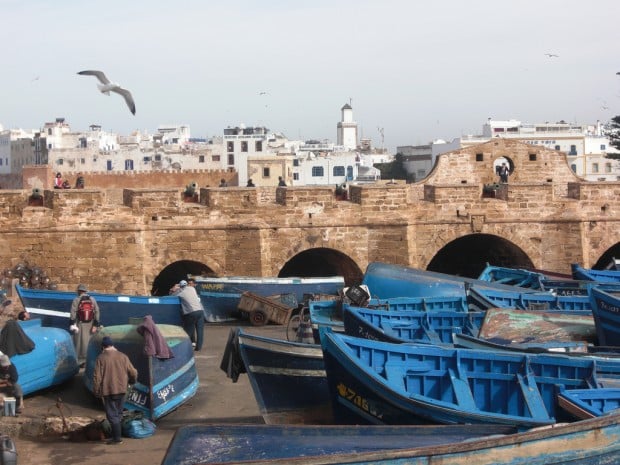 Image credit: Sébastien Bertrand
Astapor, the first great Slaver's Bay city conquered by Daenerys Targaryen in Season 3, is actually the Moroccan town of Essaouira in real life. Being an Atlantic coastal city, it is widely known as a major fishing harbour, where you can purchase the freshest seafood — not a slave-army of Unsullied.
Aït Benhaddou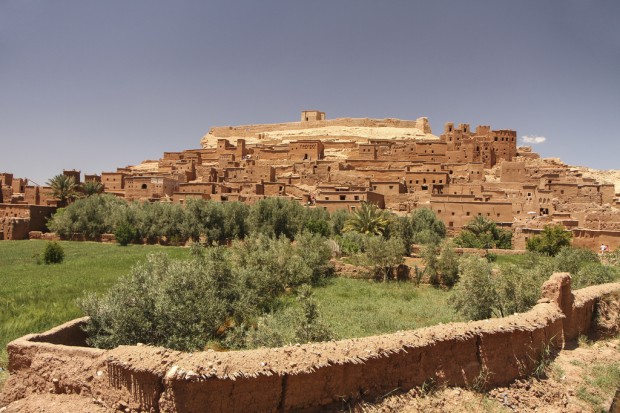 Image credit: PnP!
Aït Benhaddou was the Moroccan kasbah (fortress) that served as a stand in for Yunkai, another great Slaver's Bay city in Season 3. This UNESCO World Heritage Site, with its distinct mudbrick architecture, was chosen for the show because it closely resembles the "Yellow City" described in George R.R. Martin's novels. Expect to be flooded with various mental flashbacks of scenes with Daenerys Targaryen and her army of Unsullied as you roam around this ancient citadel.
Also read: 7 Off The Beaten Track Destinations in Morocco
Spain
Real Alcázar of Seville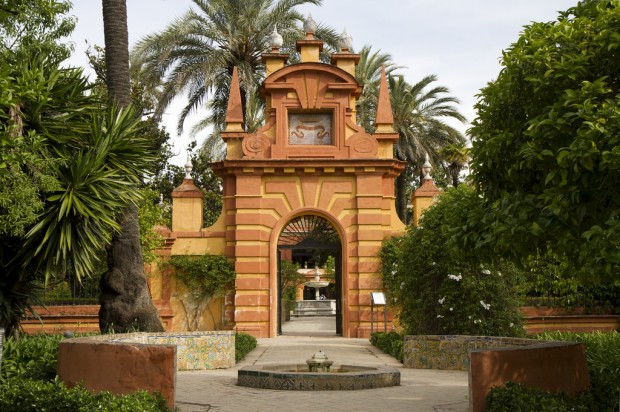 Image credit: Nathan Rupert
The Real Alcázar is an ornately decorated royal palace with lush adjacent gardens in southern Spain. Built by Moorish Islamic kings, this centuries-old estate is a natural stunner with its well-preserved mudéjar architecture, making it the ideal location to double as Sunspear and the Water Gardens of Dorne in Season 5.
Remember that scene when Jaime Lannister and Bronn snuck into the Water Gardens to rescue Myrcella but were surprised to find her happy and contented to be living there? Who could blame her? If I was surrounded by such opulence daily, I think I'd want to stick around too!
Roman Bridge of Córdoba
Image credit: Jiuguang Wang
The Roman Bridge in Córdoba, built in the early 1st century BC, served as the Long Bridge of Volantis in Season 5. It was shown in a scene with Tyrion Lannister and Varys when the former got sick of being inside a carriage for too long after being smuggled out of King's Landing by the latter and wanted to go out and explore! The bridge looks longer than it really is — around 247 metres — onscreen.
Plaza de Toros of Osuna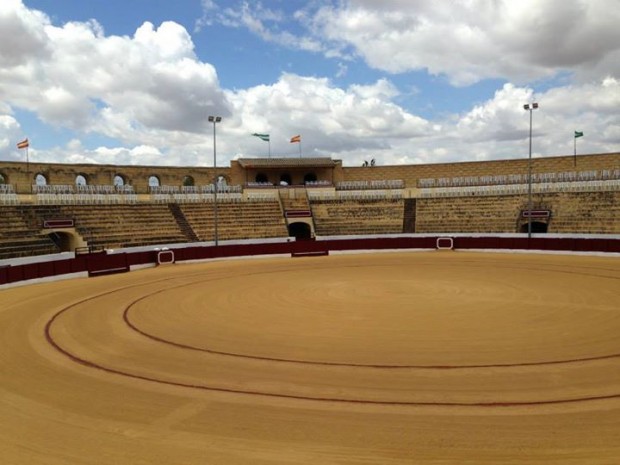 Image credit: Plaza de Toros de Osuna
The bullring in the small town of Osuna served as Daznak's Pit, the biggest fighting pit of the city of Meereen, in the series. Yup, this was where one of the most epic Season 5 battle scenes was shot — when Drogon saved Daenerys Targaryen from being captured (or worse, killed) by the Sons of the Harpy.
Also read: The Twenties Bucket List: 10 Trips to Take Before You Hit 30
Do you know of any other GoT filming locations that didn't make it to my list? Share your secret with us by dropping a comment below. I'm sure GoT fans will be forever grateful!