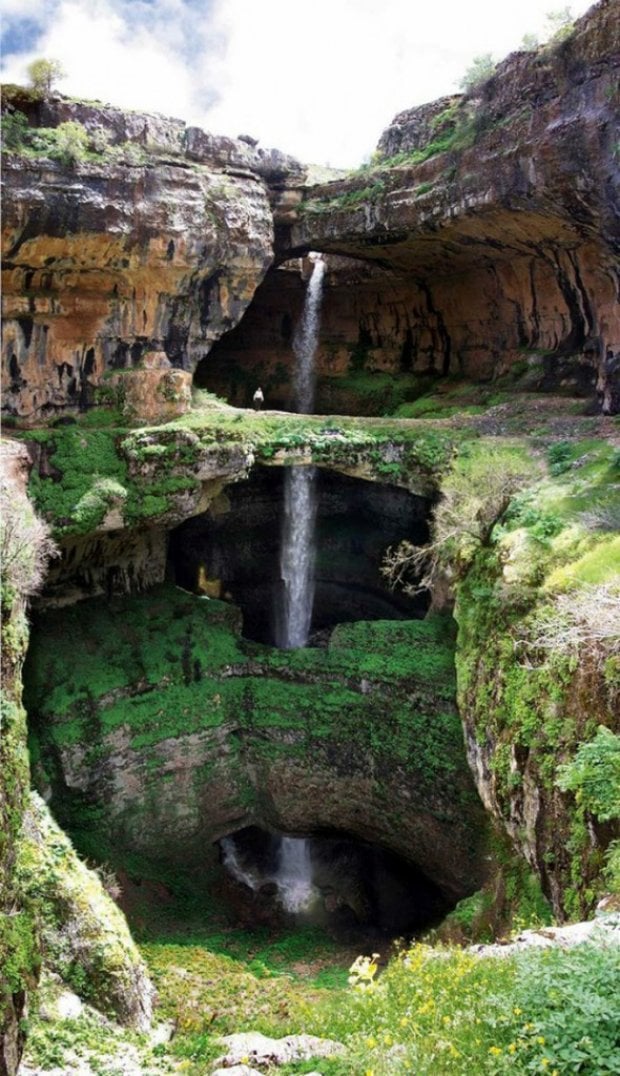 Image credits: http://bit.ly/1mYoQs8
Baatara Gorge Waterfall in Tannourine, Lebanon impressively cascades into a deep chasm called the Baatara Pothole, a 255-metre Jurassic limestone cave. This cave is also known as the "Cave of the Three Bridges" because of its wondrous natural bridges rising one above the other.
See how hikers and adventure-seekers marvel at the stunning Baatara Gorge Waterfall without minding the great danger ahead of them.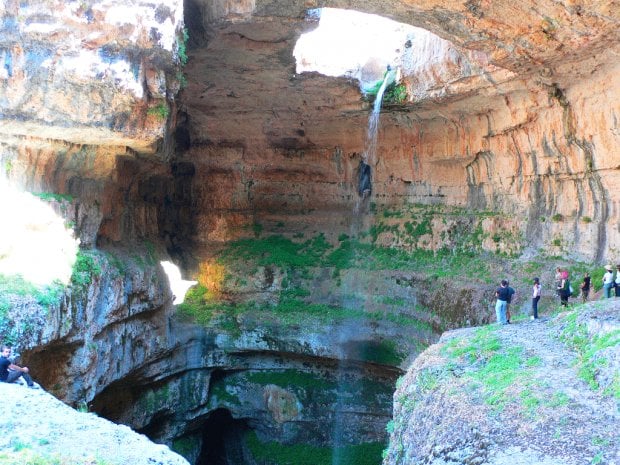 Image credits: http://bit.ly/X95XNS
You can certainly find yourself feeling an inexplicable joy upon witnessing this one of a kind natural wonder. Would you risk falling into the great abyss just to see such phenomenal beauty?
34.174444, 35.870281,Baatara Gorge Waterfall
Plan your great adventure now with TripZilla Travel Packages to Asia.