Father's Day is just around the corner and if I made a wild guess, you guys have yet to find an awesome Father's Day present for your dad. Let's be honest. You dad's probably sick and tired of getting new ties, and the watches you gave him on his last two birthdays are still sitting in his closet.

To be brutally truthful, those are probably the things that he wants least. If anything, all they honestly want may just be a simple break from the hustle and bustle, and to spend some quality time with you.
This year, let's celebrate our dads in a less traditional and more uplifting way that fulfils the "quality time" department. We've come up with a list of personalised travel "gifts" you can choose from – take your dad on a trip that suits his personality.
For the outdoor-loving Dad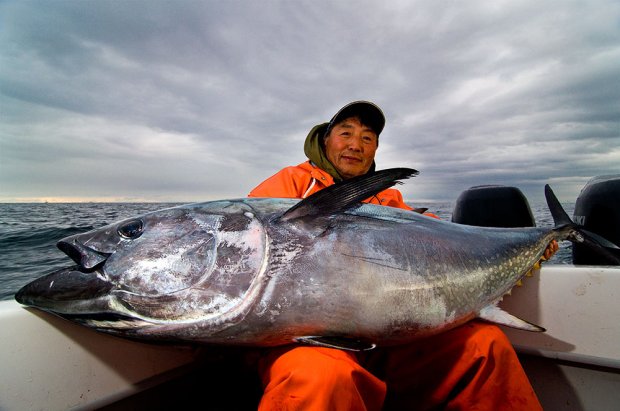 Image credits: http://bit.ly/1xvzq2y
If your dad is the kind who enjoys being outdoors, book a rustic vacation by the river. Fishing is one of the best ways to spend some quality time with dad. You may not always get the catch, but the adventures are in the baloney sandwiches, the sound of splashing water and in simple conversations under the sun. Dads simply LOVE this kind of stuff – he especially loves teaching his kid all the knick knacks about fishing!
Take your dad to the Natunas Riau islands for a lazy afternoon this Father's Day. Overlooking the South China Sea, these islands are known to be achingly beautiful and are a much less quiet and crowded location than most other fishing sites.
If you're less concerned about the crowds and more interested in your reel, Sabah is the place to go. It is one of the best places in Southeast Asia to catch the king of the seas, a black/blue marlin. These fish are crazy heavy. You'll be in for a real stand-up battle as you reel them in! A world top fishing destination, Sabah's seas also include Tuna,  Wahoo, Giant Trevally, Cobia, Narrowbarred Mackerel, Dorado, Barracuda, Escolar, Rainbow Runner, Greater Amberjack and big sharks.
For the tired Dad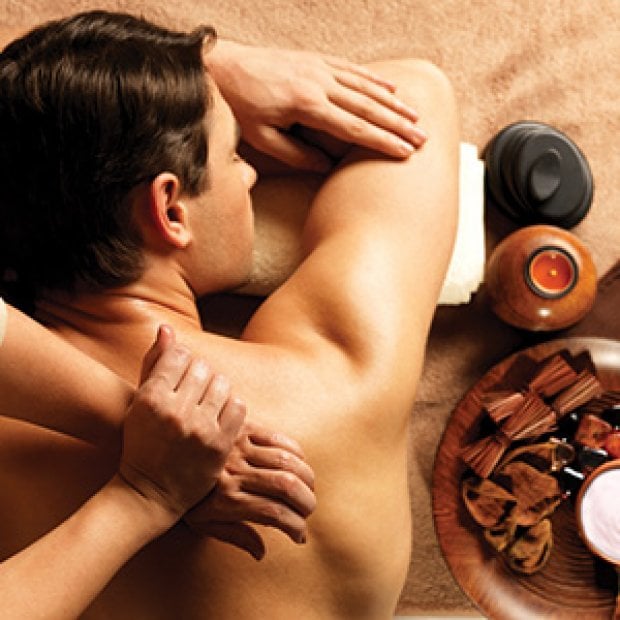 Image credits: AsiaSpa
Is your dad the typical workaholic? Working throughout the night till the wee hours of the morning? Many dads have busy schedules. Perhaps you'd like to thank daddy for all his hard work by giving him a well-earned massage at one of the top notch spas around? He'll feel like the most pampered papa in the entire world. 🙂
Treat your dad to Jiwa Spa, Conrad Bali, Indonesia, 2013's rated best male spa by AsiaSpa. It offers a wide range of treatments that creates a male-specific spa experience like no other. Try the 120min Body Mud Wraps that relieve muscular tension, and the full-body massages that employ the use of warm bamboo to increase circulation and relieve sore muscles. BLISS® SPA, in Hong Kong and Chuan Spa in The Langham, Shenzhen, China are also great places to get a good massage!
Also read: 5 Best Spa Destinations That Offer You the Royal Treatment
For the adventurous Dad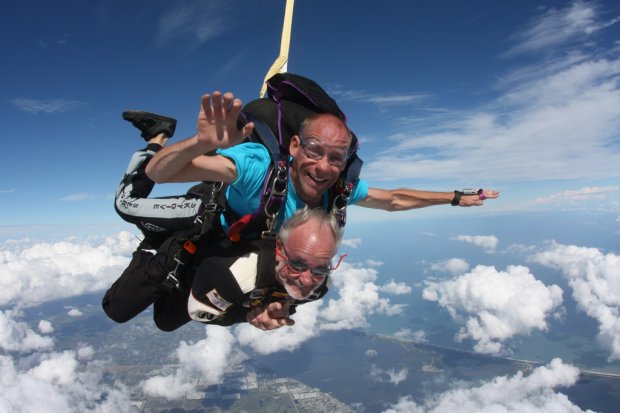 Image credits: http://bit.ly/1l7NCch
For the thrill-seeking papa who always wanted to do something crazy, help his dreams take flight. Sign him up on Paragon Flight, an FAA-approved flight training centre.
Flying through the clouds, dad will enjoy the breathtaking views of Florida. To really feel the adrenaline rush, jump off the plane and descend 18, 000 feet at an incredible speed towards the ground. The Chicagoland Skydiving Centre is one of the safest skydiving facilities around and will ensure your dad's safety. New Zealand also has great skydiving facilities and even more fantastic views of the countryside.
If your dad's a born fish, take him diving into Bali's beautiful waters or visit the famous Great Barrier Reef of Australia! Here he will be taken into a surreal world of coral reefs, colourful fish and will even be taken to explore shipwrecks.
For the movie-loving Dad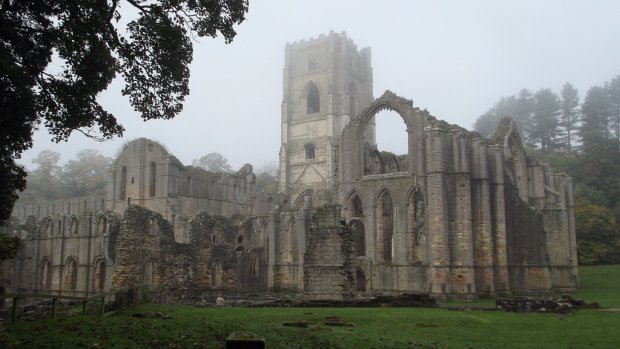 Image credits: http://bit.ly/1owEUnF
Instead of just renting old movies and watching them at home, why not bring dad on a real treat? Book a visit to Hollywood East – a great number of movies and series like "Iron Man III" and "Under the Dome" are filmed here – dad will go nuts!
Dads can also take a tour of the 50-acre facility of Screen Gems Studios where he will get a behind-the-scenes look into filmmaking. If he's a Hunger Games fan, he can head down to Asheville to see the spectacular landscapes which were filmed. Alternatively, Lord of the Rings fans can also check out the Shire at Hamilton Waikato. Maybe you'll run into the hobbit!
Also read: Travel Like You're the Lord of the Rings in New Zealand's Middle Earth
For beer-belly Dad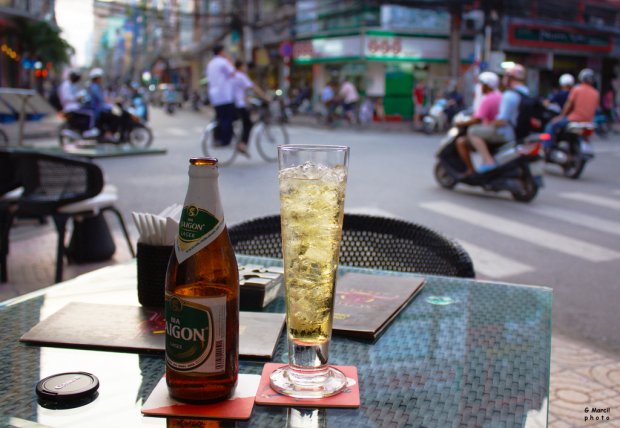 Image credits: http://bit.ly/TlhbNz
Does your dad have the infamous beer belly? Give him a real treat and take him to Hanoi, the Beer Capital of Asia. Here, the beer is crisp, delicious, cheap and best of all, you get to drink it while sitting on plastic chairs at the side of a greatly trafficked city street. Vietnam's Bia Saigon Lager is another great option to chug down yummy, inexpensive beer.
If dad is the kind who loves to relax, Thailand's warm, sunny beaches are a top hot spot where Singha (beer) is served by the beach. I mean what kind of heaven on earth serves beer in a coozie?
For the frequent-traveller Dad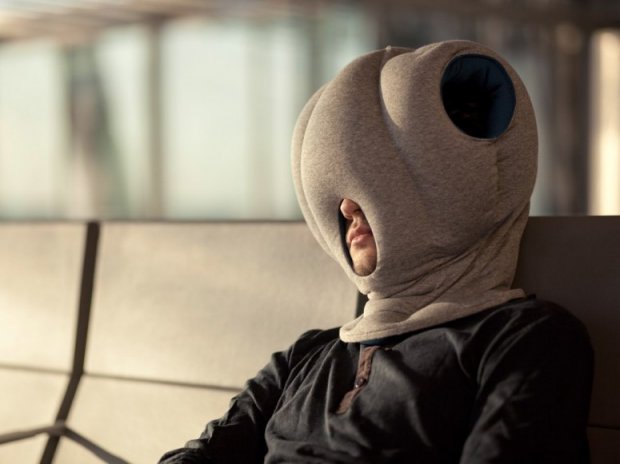 Image credits: Studio Banana Things
Perhaps dad is already the kind who travels a lot and he's always having problems on the flight or at the airport. The pillows are not comfy, the light is too strong and the baby in the next seat is crying. In this case, no destination gift can do him justice other than his own home. Let him stay home this Father's Day and surprise him with this wacky ostrich pillow that allows him to stick his head into his own cave of comfort and escape all the distractions surrounding him.
Inspired? Here's how you can make your travel happen: