When you plan your trip to the Czech Republic, you're likely to be plied with the same old spiel about visiting Charles Bridge and the Astronomical Clock. Not that the popular tourist spots in Prague aren't lovely and definitely worth a visit, but that's not all this exotic destination has to offer.
As a country steeped in rich cultural history, blest with gorgeous landscapes and even more intriguing architecture, the Czech Republic is well-loved by its citizens and it's not difficult to see why.
While often passed over for flashier destinations like France or Italy, the Czech Republic has largely been an untouched gem in Europe and one of the most affordable European countries to visit! Here's how you can make the most of your trip to the Czech Republic.
1. Watch an opera at the majestic National Theatre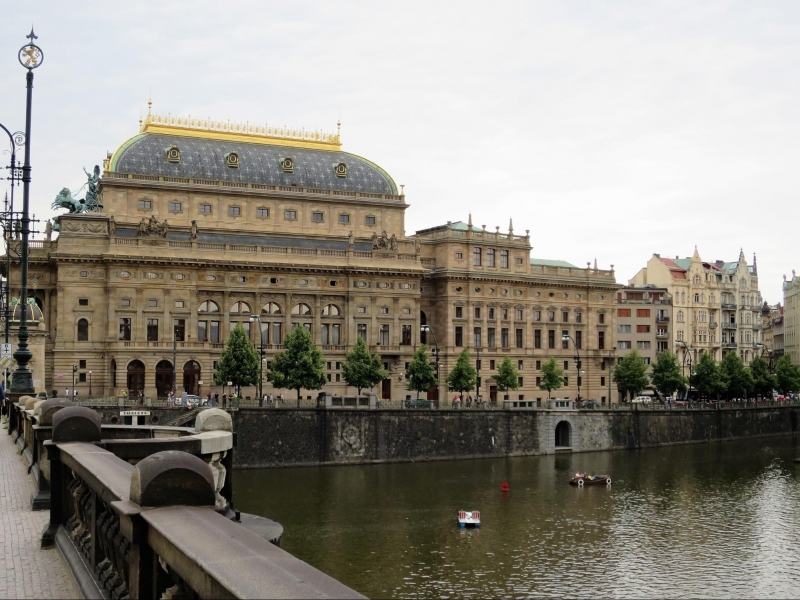 The National Theatre is a hallmark of the Czechs' cultivation of arts in their society and a point of pride in their journey toward carving out a national identity for themselves. So great is their love for the arts and desire to have a national theatre of their own, that when the original theatre was destroyed in a fire, the public rallied to produce enough funds to rebuild it.
Sitting in a stately fashion on the riverbank, the National Theatre sees ballets, concerts and drama performances but most prominently, operas. Operas have been popular in the Czech Republic since the 17th Century so naturally, they've got it down pat. Suit up and immerse yourself in an entrancing experience of local culture!
2. Drink the elixir of everlasting youth at a spa town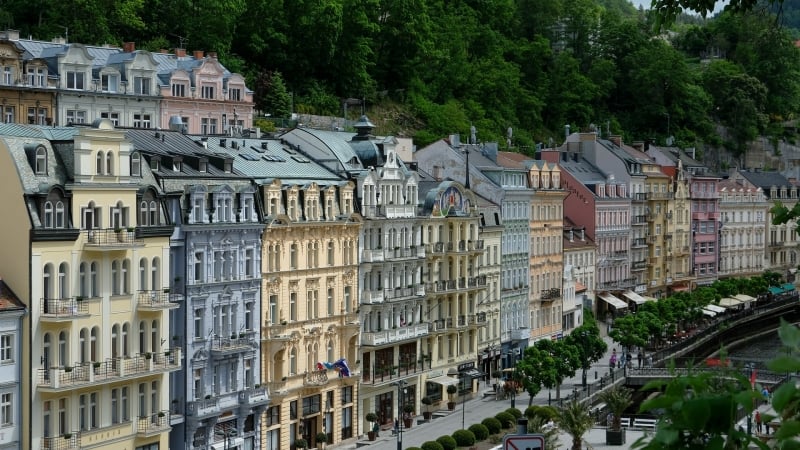 The mineral water from the springs of Czech spa towns won't grant you immortality, but that doesn't stop people from wanting to get a taste! There are a number of spa towns in the Czech Republic, with one of the oldest being Karlovy Vary. Both locals and foreigners alike make a pilgrimage to drink the supposed miracle waters of the springs.

These waters have been said to cure illnesses and grant health to the drinker, although I must warn you that it sure doesn't taste like Evian. To do as the locals do, get yourself a traditional spa cup (often sold in the spa towns) specially crafted for the express purpose of getting a gulp of that special juice. There are usually several fountains of varying temperatures and a specific order in which you must go around drinking in. Remember to do your research first!
Miracle water aside, spa towns are also famous for their spa wafers which are mildly sweet snacks of different flavours that you can enjoy fresh on the spot or buy back as souvenirs!
3. Learn how to pronounce trdelnik and eat copious amounts of it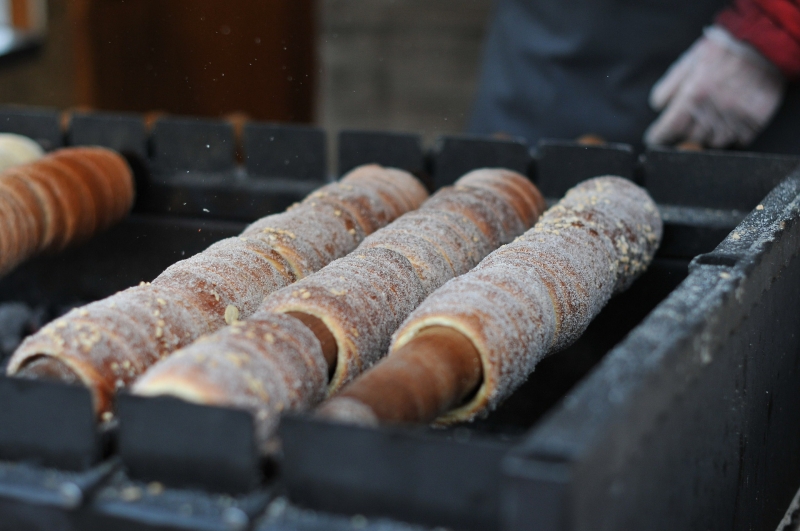 Although not strictly a Czech food, these delicious chimney cakes are still one of the most popular street snacks that you can find in Prague. Made by wrapping layers of dough on a stick, dusted with cinnamon and painstakingly baked over an open fire, these are not to be missed!
The ones sold in areas frequented by tourists may lure you in with that tantalising scent of hot cinnamon and caramelising sugar but they aren't always the best nor the cheapest. There are usually multiple flavours available with an option for ice cream in the middle. Although popular with tourists, it detracts from the actual trdelnik eating experience since the ice cream just makes everything soggy.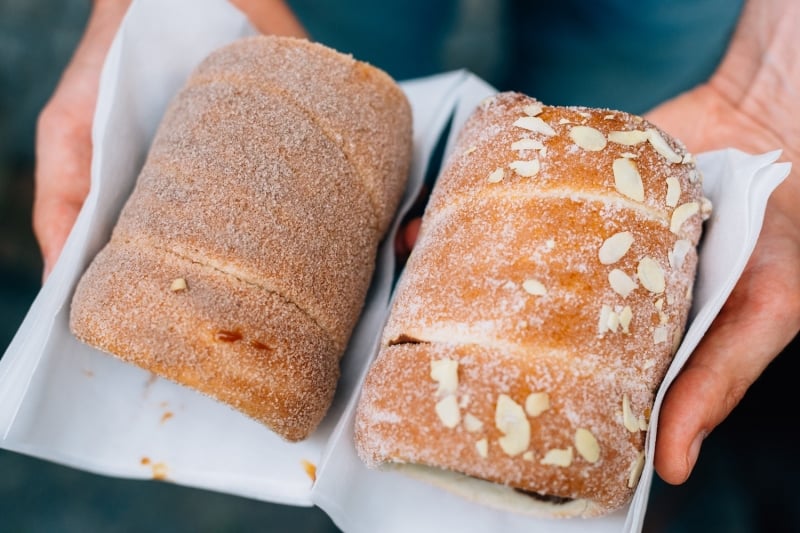 My advice is to head to Creperie U Kajetana which serves piping hot trdelnik baked to perfection. For the original flavour, the outside is lavishly coated with cinnamon and sugar crystals, and the crispy exterior yields to reveal perfectly fluffy bread on the inside. Absolute bliss.
Czech words often throw English speakers off because one can think where are the vowels? And then suddenly there are too many vowels? But trdelnik is simple once you break it down, just roll your tongue on the 'r' and say 'tred' but ghost over the 'e' sound. The rest is pronounced phonetically, so put it all together and you've got it! Now you can order as many as you like while sounding like a local.
4. Live out your fairytale fantasies at Cesky Krumlov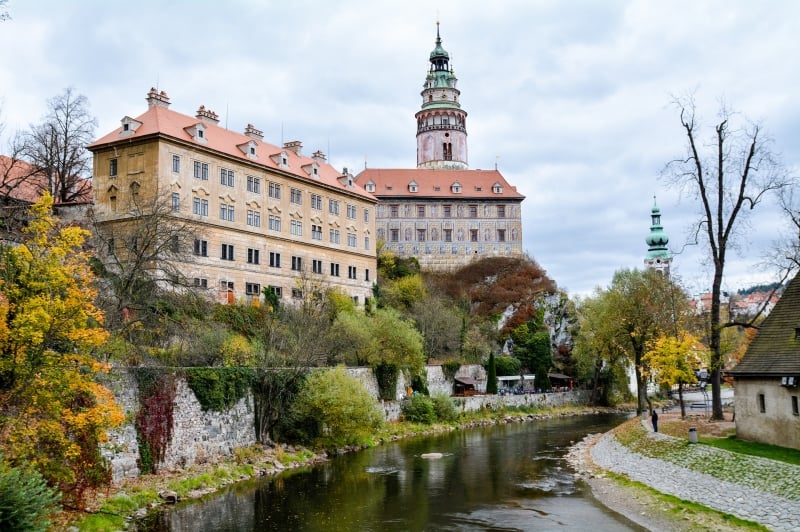 Just 160km away from Prague is a town that looks straight out of a fairy tale, complete with a Gothic castle dating back to the 13th century, a moat and actual bears 'guarding' the castle! As a UNESCO World Heritage Site, Cesky Krumlov is untouched by the ravages of the modern age, even with tourists streaming in to catch a glimpse of the city. The answer to our childhood dreams of being in a Disney cartoon? Perhaps!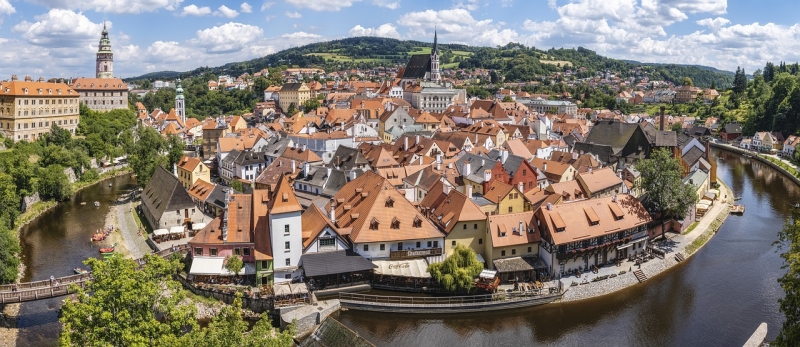 The castle area is pretty sizeable with beautiful gardens and a tower that Rapunzel would have been envious of. Thankfully there's no hair climbing involved to get to the top of the tower although you do have to pay a small fee and haul yourself up a succession of winding and at times, narrow, steps. Sounds painful but it's so, so worth it. The bird's eye view of the entire town from the top is positively stunning!
Spend your day wandering around the picturesque town and visiting the parks and museums there. Alternatively, plan your visit so that it coincides with one of the many festivals held in Cesky Krumlov.
5. Check out the jazz scene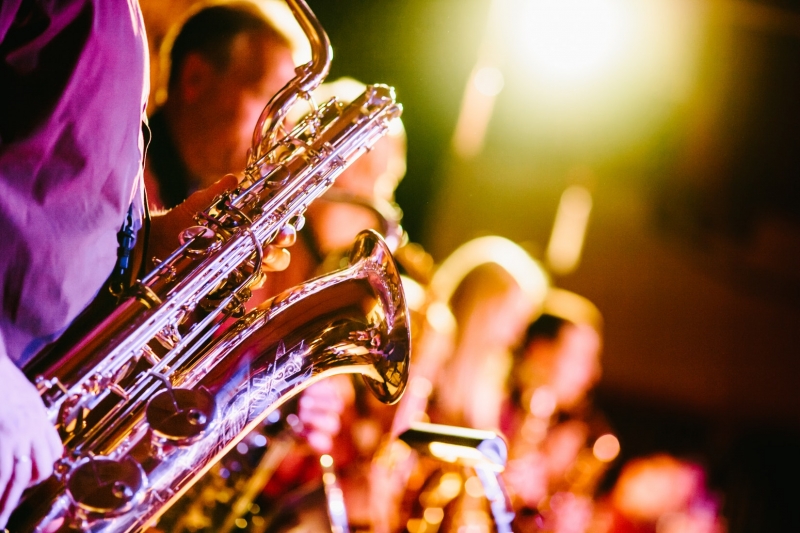 Forget nightclubs, jazz clubs are where it's at! The jazz scene in Prague is thriving with a good number of jazz bars and clubs around the city centre. With international musicians being frequent guests and a solid community of talented local musicians, it's no wonder jazz is so popular!
A lot of the jazz bars have been around for a long time, a testimony to the Czechs' long-standing love affair with the genre, and that also means that their interiors are often built to get the acoustics just right. Most jazz shows are held in cosy underground spaces while others are held in bigger areas, either way, seats fill up fast so do remember to book a table!
6. Feed your chocolate addiction with molten chocolate
While most cafes in the Czech Republic offer regular hot chocolate, Choco Café U Červené židle ups the bar with their high-quality hot chocolate and wide range of flavours. How varied can a cup of hot chocolate be, you might ask.
According to the folks over at Choco Café U Červené židle, plenty! Other than offering options as to what kind of chocolate you would like (milk, dark, etc), the menu dangles fun and tempting flavours in front of you such as fruit, hazelnut and even chilli-flavoured hot chocolate!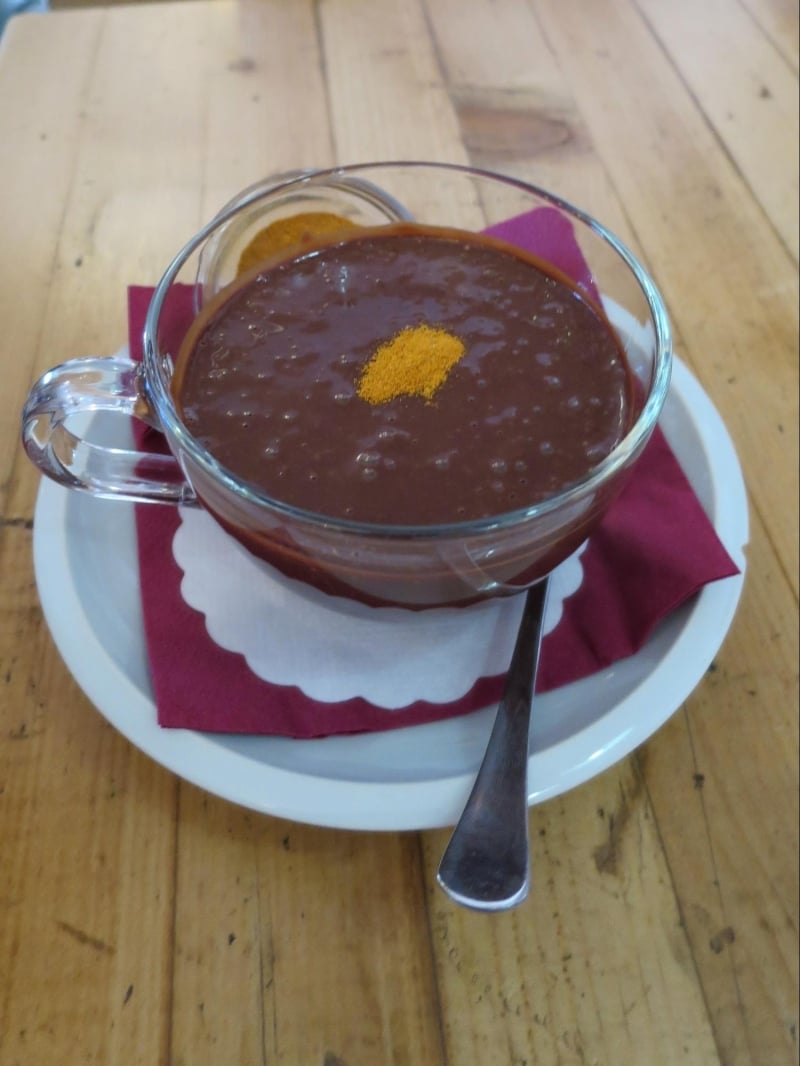 Not for the faint-hearted, this hot chocolate comes so rich and thick, you will almost believe that it's simply a bar of chocolate melted down and served in a cup. Smooth, luxurious and delightfully sinful!
7. Explore the outskirts of Prague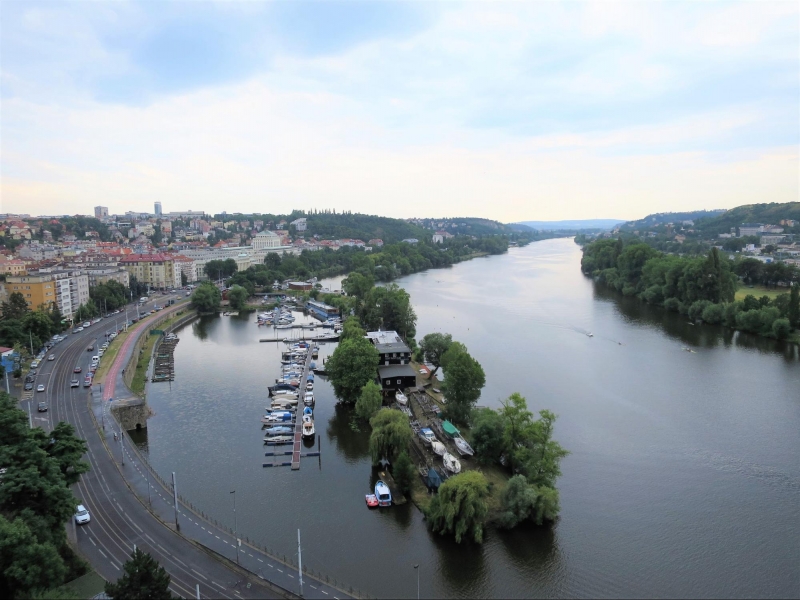 Clinging to the city centre where most of the tourist attractions are may get rather dull after a while, so why not take to the outer edges of Prague for a more varied travelling experience?
Prague is neatly divided into numbered districts. You may be shocked to find out that most usually don't venture beyond Prague 1! The other districts are more residential but that doesn't mean that they aren't equally as diverting in their own ways.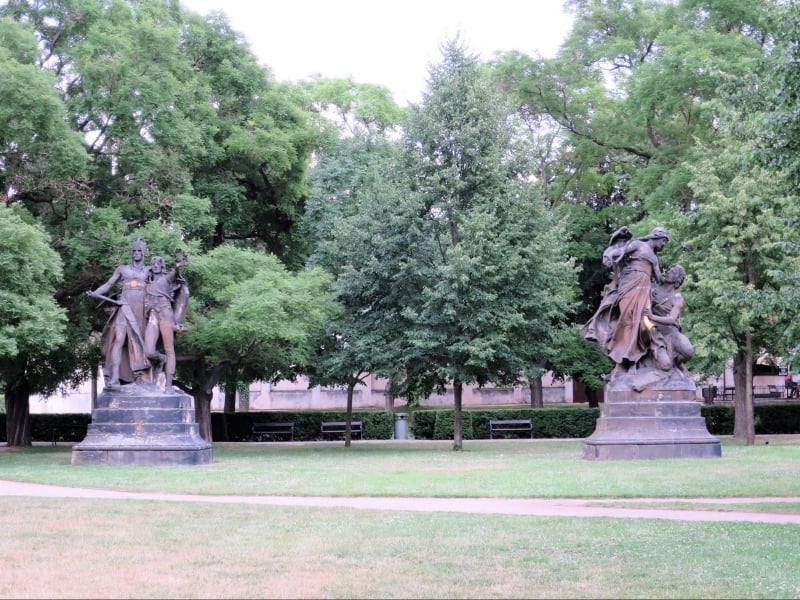 For a glimpse into Czech history and mythology, head to Vyšehrad park in Prague 2, where the remains of a founding Czech princess' castle lies.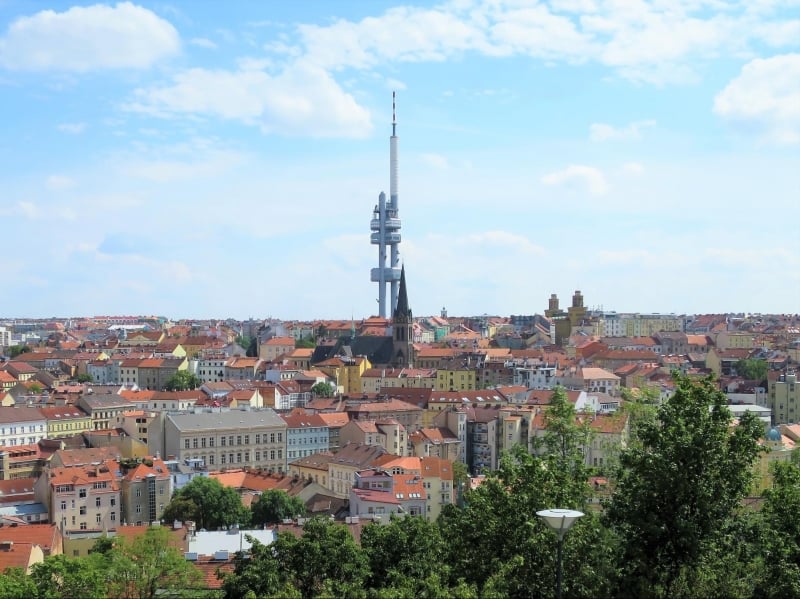 Those who are looking for a hipster hideaway can try Žižkov in Prague 3. With a bit more of a gritty vibe, the famous Žižkov television tower and plenty of vintage stores, Žižkov is known as the Brooklyn of Prague and is a refreshing change from the city centre.
Nature lovers may want to take a hike in Sarka Natural Park-Lysolaje (Prague 6) or Klánovice Nature Park-Čihadla (Prague 14) and marvel at the gorgeous Czech greenery.
8. Embrace the coffeehouse culture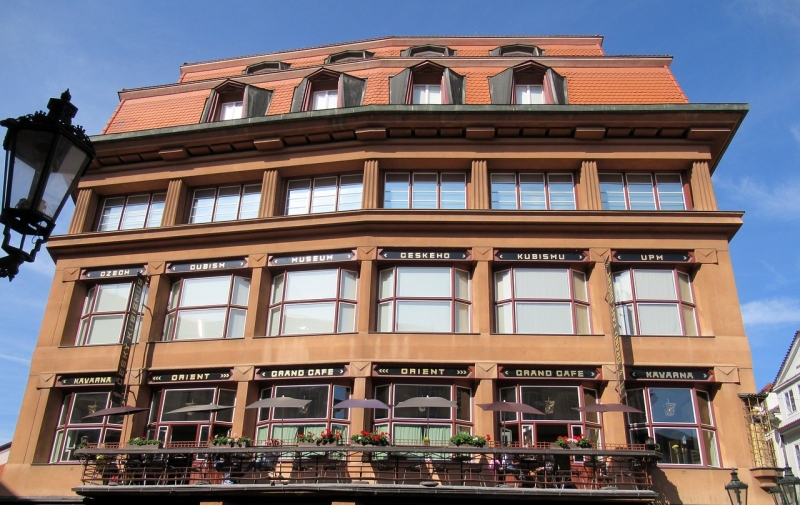 Before the war, coffee houses cemented their place in Czech history as the haunts of intellectual elite and political dissidents alike as they rubbed shoulders, exchanged views and picked each other's brains. Though the present day cafes are not so much coffee houses of old, they still retain a certain je ne sais quoi that is reminiscent of Bohemian wist from days gone by.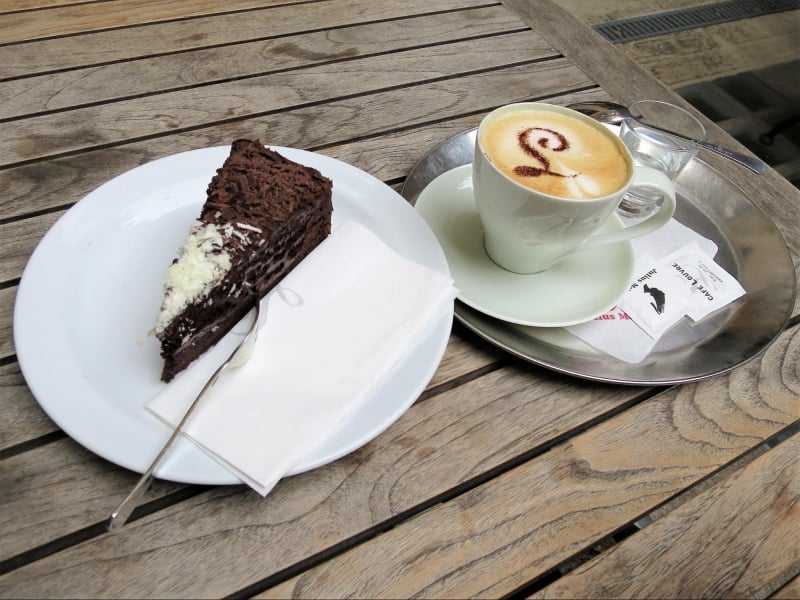 Take an afternoon to lounge in any one of the older cafes like Cafe Imperial, Cafe Savoy or Cafe Louvre or even head down for brunch on a weekend. The food, coffee and desserts at these cafes tend to be just as amazing as the architecture and classic decor.
9. Get in touch with your inner goth at Kutná Hora
Not too far east of Prague is yet another town that has been christened a UNESCO world heritage site, Kutná Hora. An old silver mining town, it holds multiple breathtaking structures that speak of the city's former wealth.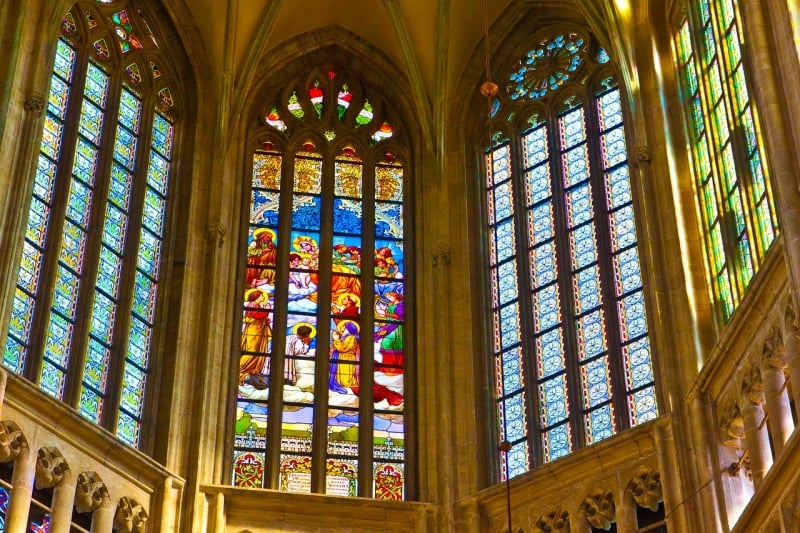 St. Barbara's Church took 600 years to finish and is the crown jewel of the town centre, boasting detailed frescoes depicting life in a mining town. Along with the Cathedral of the Assumption of Our Lady and St. John the Baptist, the two impressive structures acted as early influences of Gothic architecture in Central Europe.
Even more jaw-dropping is the Sedlec Ossuary, also known as the Bone Church, whereby the decoration consists of the real bones of an estimated 40,000 to 70,000 people. Slightly morbid, but hundred percent fascinating!
10. Take a walking tour of the Jewish Quarter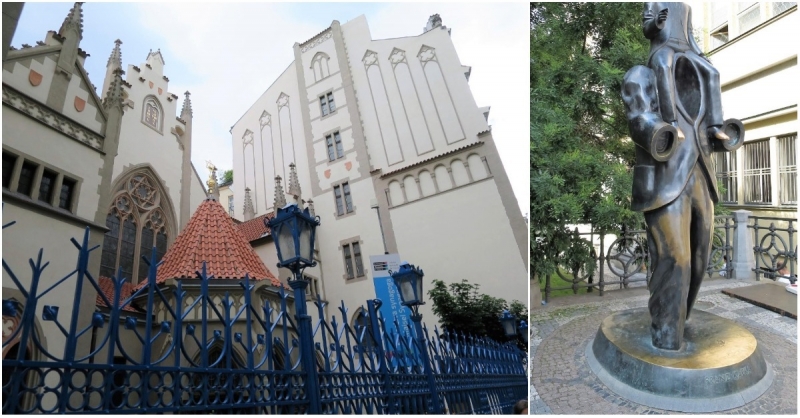 Jews were one of the earliest settlers in early Bohemia and feature in various Czech legends and folklore of old. Although their history as Czechs has been nothing short of tumultuous, the Jewish Quarter in Prague is one of the most well-preserved areas of Jewish culture in Europe.
Many famous Czech writers and artists were Jewish including Franz Kafka! Look out for the Kafka statue that stands with the Old-New Synagogue. The Old-New Synagogue, along with another five synagogues, make up the bulk of the Jewish quarter and remain shrouded in old Czech tales.
Bet you didn't know that the Czech Republic had such a plethora of exciting things to do and see! Happy exploring and feel free to share with us YOUR favourite things to do in this Central European destination!