It's no secret that we're awaiting the day when it's finally safe to travel again. In fact, most of you probably have a post-pandemic travel bucket list at the ready — we know we do! And part of that list is definitely exploring more of Asia by train. Aside from its underrated aspect, there's something fascinating about train travel altogether: from its centuries-old history to the many wonderful sights you see along the way. 
Here in TripZilla, we have a catchphrase that goes, "trains are the next big hype to flights!" Ready to see more of our continent and its endless splendour — all by land? So are we! Though, if you're still on the fence about it, here are the top reasons why you should definitely try travelling Asia by train. 
Also read: Explore Several Countries by Train: 6 Epic Rail Journeys to Cross Off Your Bucket List!
1. It's like going back in time
Sometimes, nothing really beats the classic and traditional! Long before planes were invented, trains were the go-to for when one wants to travel by land to far-off places. And while none of us were alive during that time, we can't help but wonder what it was like. That said, there's something refreshing, nostalgic, and almost magical about travelling by train. 
Maybe it's the old-fashioned charm, as if you've been transported to a holiday film set in the 19th century. Or perhaps it's the relatively slow-paced and relaxed atmosphere, as if you have all the time in the world. During the day, you can read books, enjoy a meal, or play cards — all while enjoying the scenery you pass by. Doesn't that sound invigorating? 
2. You can do it on short notice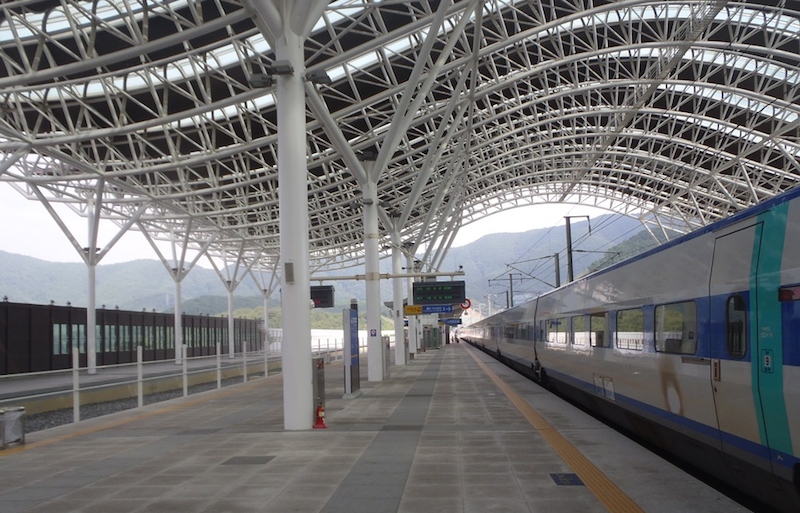 This one is for the impulsive wanderers! While it's always better to reserve ahead of time, there are just those moments wherein adventure is calling and you want to get on it stat. Clearly, this isn't always a good idea when it comes to plane fares. And usually, you can't take a bus to a different country, right?
But when it comes to train travel, there's no need for an advanced booking. More often than not, you just have to show up at the train station, check the schedule, and buy a ticket. And yep, no need to worry about sky-high, last-minute fares! Although, just remember that these are subject to availability if you buy on the spot. (Read: Don't be that entitled tourist complaining that he won't arrive to his destination on time because seats ran out!) 
3. It's less hassle and nerve-wracking
Ever panicked before a trip because you have to be at the airport at least two hours before your flight? You never know when you'll come across impossibly long lines in check-in, security, and immigration. And on top of that, you may or may not have your favourite perfume confiscated because it's beyond 100mL. Yeah, definitely not the most fun part of any trip (although, these do make for hilarious stories later on). 
With most train travels, you won't have to deal with those. Arrive at the station 30 minutes beforehand, and you should be fine. Usually, the only lines you have to deal with are the ones for ticket and boarding. And if you want to minimise that even further, you can buy tickets ahead of time. So basically, all you have to do is go straight to the platform! 
4. Hello, savings!
International travel doesn't always have to be expensive! In case you didn't know yet: train travel is a cost-effective alternative to plane rides! What's more, the most expensive train seat or cabin is almost always cheaper than a standard plane ticket. So, yes, you can use the moolah you've saved on a cool hotel, a shmancy meal in a local five-star resto, or even future trips. 
The prices are also quite stable, so you won't have to keep an eye out for promo fares beforehand. While price increase happens every now and then (mostly during peak/holiday season), it's never as exorbitant. And, again, no extra charge for last-minute purchases! 
Lastly, there's usually no luggage fee. Yep, you heard that right! Generally, trains aren't strict with baggage limits and whatnot. Although, we do suggest bringing only what you can carry on your own! But if all else fails, you can always ask the staff for extra help. 
Also read: 10 Must-Know Packing Tips to Help You Survive Long Train Rides
5. More space equals a comfier trip
Let's face it — by the time it's safe to travel anywhere again, there'll probably still be some sense of paranoia left behind by this pandemic crisis. Social distancing has become the new normal, after all. Clearly, it might take some time before we can feel completely at ease with being next to someone at less than a metre or so. 
As much as we enjoy travelling by plane or bus, you can't deny that the lack of legroom is rather annoying (I mean, not everyone can afford business class). Add in the fact that you're mostly glued to your seat the whole time, save for the occasional bathroom run. But when travelling by train, you can move around whenever you want! The seats are also spacious enough — even the standard/economy ones. Oh, and you won't ever have to turn off your electronics either! 
As for the social distancing aspect, trains generally have wider aisles than buses and planes. Aside from that, most long-distance trains have private cabins, so you can limit your interaction with other passengers if you feel like it. (Offhand, this could also be a plus for introverted travellers!) 
6. It's a good option for those who don't like flying
Some of us like travelling by plane; mostly because of the view from thousands of feet or even the mild adrenaline rush from takeoff and landing. But there are also those who aren't too excited about it; from mild claustrophobia and fear of heights to actual flying anxiety. 
Thankfully, there's train travel — where you won't have to worry about turbulence, odd engine noises, or even heights (unless maybe you're crossing a bridge). Oh, and no need to worry about your stomach contents each time you depart or arrive somewhere! Though, if you have carsick tendencies, you might still want to bring some meds just in case. 
7. Say goodbye to traffic!
Apart from the expected traffic during bus rides, this could also apply to plane rides. Not so much as air traffic, but more on runway traffic — especially in less developed airports. (To readers from the Philippines especially, you all know what I'm talking about!) 
8. It's a great way to interact with locals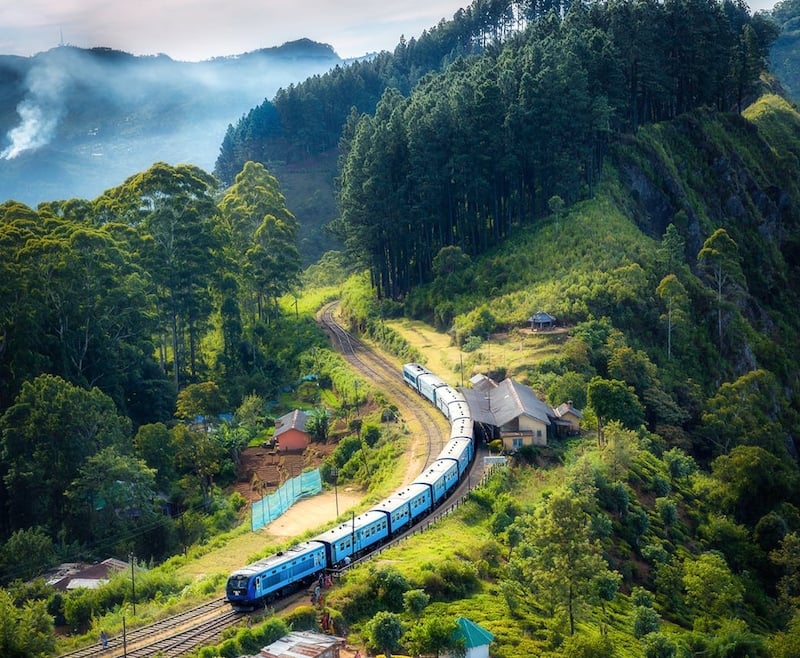 In most parts of continental Asia, train travel is still very much prevalent among locals. That said, it's a nice opportunity to meet and even interact with them beyond the usual organised tours and homestays. This is definitely a huge plus for extroverts who like to talk to anyone and everyone! Who knows how many interesting characters you'll come across. 
Though, if you'd rather simply people-watch and observe silently, train rides make this easier. After all, you can roam around as much as you want! 
9. Every route is a scenic route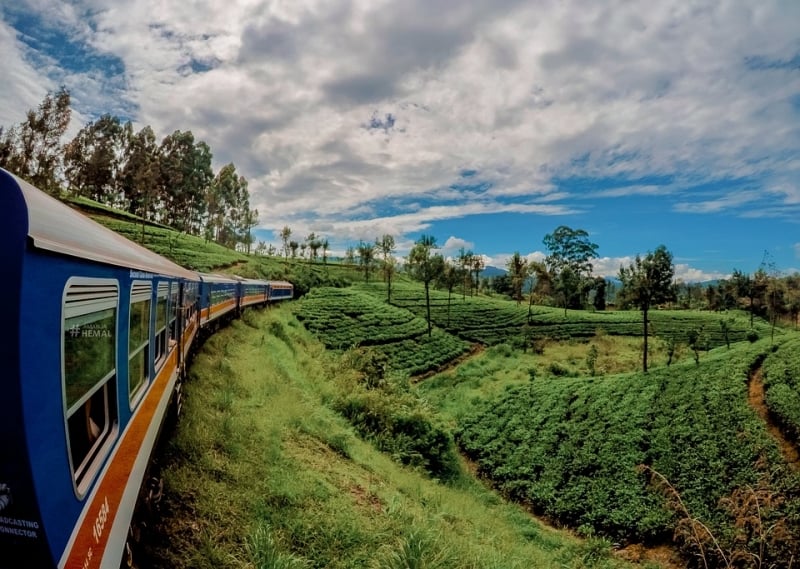 And last but definitely not the least: the continental scenery! Perhaps the best part of train travel across Asian countries is that you get to see spectacular sights even before arriving at your destination; from lush jungles and mighty mountains to secluded villages in stunning countrysides. Not to sound cliché, but the train ride could truly be a destination in itself. And you can do so all while enjoying a meal, listening to music, or reading a book! 
Going back to what I said earlier, there really is something refreshing, nostalgic, and almost magical about travelling by train. But beyond the charming, traditional vibes are the fascinating landscapes around Asia — some of which you wouldn't get to see if you took other modes of transport. And since it's obviously the largest continent, then there are definitely a lot of marvellous sights to behold. 
Also read: For the Train Lovers: 10 Incredible Rail Journeys to Take in Asia
It's about time we explore more of Asia beyond the big cities and sunny beaches. And clearly, there's no better way to see the 'hidden sights' than with train travel! Doesn't matter if it's a sleek, modern version or a traditional one — either way, you're in for a memorable time.