Everyone knows that Disneyland is the happiest place on Earth. But when you're aboard a Disney cruise ship, it's like fantasies coming alive in the middle of nowhere. Floating in the middle of the ocean are endless nights of whimsical parties and exciting activities.
The Disney Cruise Line offers four cruise ships (Disney Magic, Disney Wonder, Disney Dream, and Disney Fantasy) at a premium price and they have a variety of itineraries from the Bahamas to Alaska to Puerto Rico. For more than a week, you will get to relive childhood dreams of having dinner with Mickey Mouse, going to a ball with Prince Charming and even a Karaoke number of "Let it Go" with Elsa.
If you haven't thought about saving for a Disney Cruise with your fambam or your fun-loving friends, maybe you should consider tucking in a penny or two after reading what a Disney cruise has in store for you.
Even though it's all Disney-themed, there are also adult-only places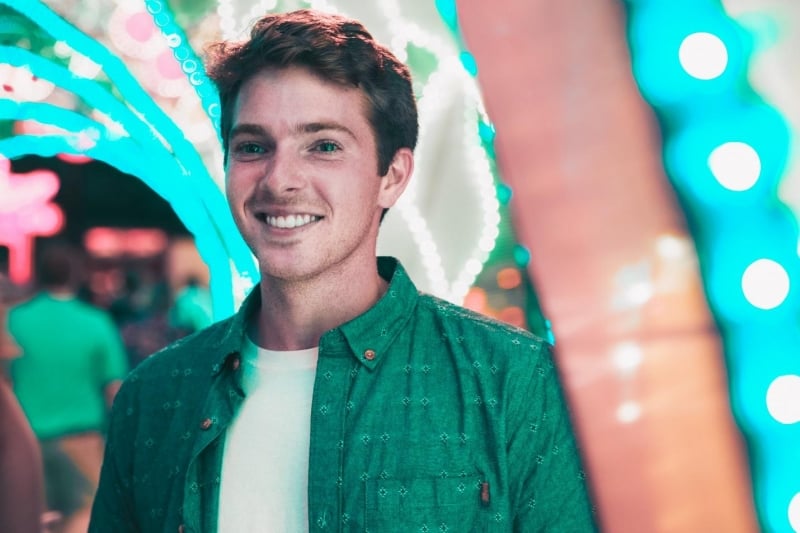 You don't need to be a kid to enjoy a Disney cruise. While it can be argued that there is a child in all of us (one that enjoyed a Disney movie or two), adults will be glad to know that each Disney cruise ship has a for-adults only restaurant, piano/jazz bar and a café. These places offer cocktails or coffee to guests who want to lounge around, surf the Internet or just read. Some ships even have nightclubs that can get into a party vibe at night. Since there are so many kid-oriented activities available, parents can safely leave their kids and enjoy their own private adult time.
Each cruise line has a special musical production
Expect to get Broadway-level entertainment on board all the cruise ships. Disney offers large-scale production shows, dances, lively game shows, and even 3D movies owned by Walt Disney. A personal favourite is the production of "Tangled: The Musical" that was staged only at the Disney Magic cruise ship. A Star Wars Day at Sea is also available on some seven-night eastern and western Caribbean cruises. Guests are asked before they board whether they are part of the Empire or the rebellion. Disney really knows how to create a whole new world inside these cruise lines.
Excellence is an understatement to describe the Cast Members
While I was aboard the Disney Magic, a little girl dressed like a princess was causing a commotion because she refused to go down the grand staircase. I later learned that she wanted her dad to assist her down the grand staircase like a prince would. The dad did not get it but a nearby cast member knew what to do. Dressed like Prince Charming, he fetched her like a gentleman would and gracefully held her hand while she walked down the stairs. Now, where else would you expect something like that?
You'll get to play at Disney's private paradise
From January to May, all Disney cruises departing from Florida stops at the Castaway Cay, Disney's private island. This island which is reserved exclusively for the Disney line guests features clear aquamarine waters, white-sand beaches, a wide array of delicious meals, and kid-friendly recreational activities. Go ahead and binge on this paradise oasis as every meal is part of your cruise fare. There is a water park that kids will enjoy, numerous aquatic activities for adults, and even a 5K marathon for everyone!
You definitely get what you pay for
There is no denying that a Disney cruise is a pricey holiday. With quite a hefty sum, however, you get beautiful and clean rooms, fresh and fragrant bathrooms, organized and fun daily activities, accommodating and friendly staff, delicious and extravagant food, and even an out-of-this-world waterslide.
It's nice to know that cruise guests can avail of an all-inclusive fee in which meal options aboard the ship are part of the fare. All Disney cruises also offer complimentary soft drinks with meals and a beverage station, though additional charges apply for bar drinks, beer and wine.
If you want to save some serious cash, try to book early as Disney cruises publish rates as far ahead as for the coming two years. Remember that rates are higher when kids are not in school so try to get low peak dates when you want to travel with your brood.
They make the perfect family vacation or a squad getaway
Aboard the Disney Magic cruise line, there are plenty of connecting cabins that fit three to seven people. It's perfect for a big family or a group of friends. There are a lot of kid-focused activities on these ships—they even provide a GPS-like tracking system to keep tabs on your children. For teenagers and adults, there are deck parties, live shows and character experiences. One thing I was personally looking forward to was the "Frozen Deck Party" in which I can hang out with Olaf; this is available aboard the Disney Magic and Disney Wonder. If you sail during Christmas season, you will also be able to meet Santa!
A Disney cruise ship definitely seems like a dream come true for most people. It's also quite a memorable time for parents as they get to enjoy special moments with their children. While not frequent, there are some honeymooners and couples frolicking on these ships too. Whatever the case, a Disney cruise ship will be enjoyed by people of all ages. So if you're thinking of what to splurge on this year, consider sailing away on a Disney cruise ship and relive the magic in you.