Apple sells millions of their laptop and desktop units every year. In 2020 alone and despite the pandemic, the company sold 20 million units of Macbooks and iMacs all around the world. But even today, not all Macbook and iMac users actually know how to maximise these devices to their full potential. Here are some easy tricks you might not have realised your Macbook and iMacs were capable of. 

Also read: 7 Minimalist Work Desks That Will Spruce Up Your Home Office
1. Taking screenshots, whether a full screen or a specific area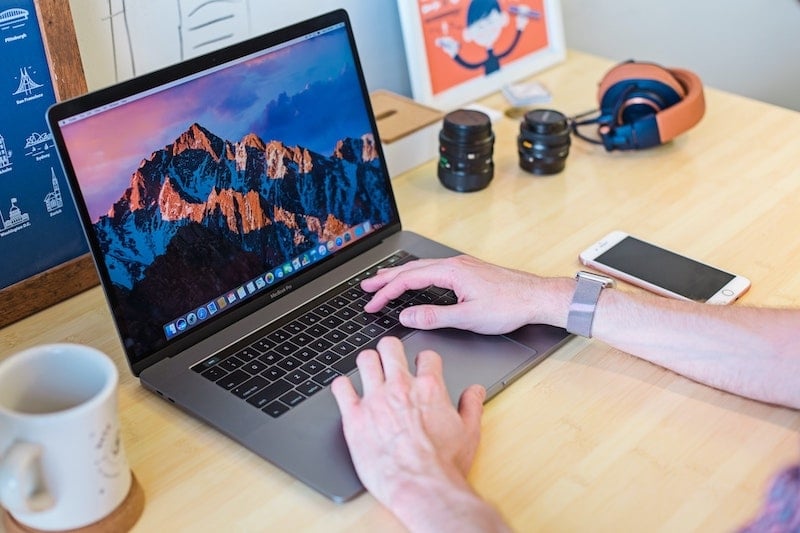 Press shift+command+3 if you want to capture your whole screen. If you just want to take a photo of a specific area, press shift+command+4. The screenshot will automatically be saved on your desktop. No need to dig them up in other folders. 
2. Creating digital signatures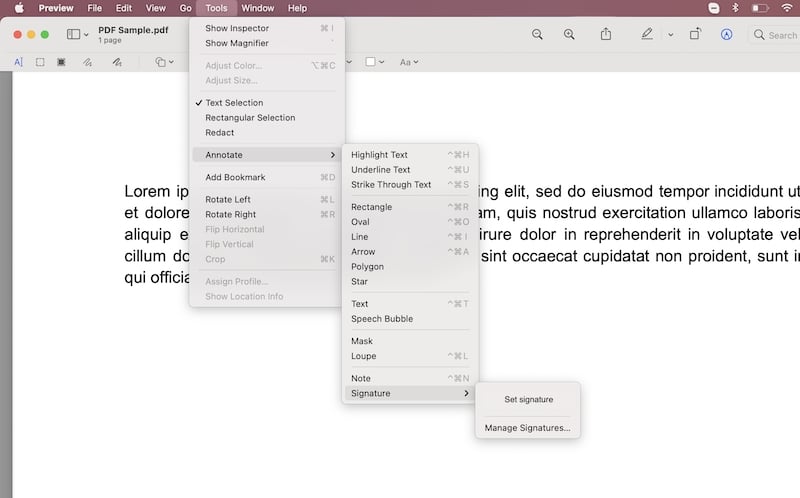 Yes, you don't need to print anything to sign it and scan it just to produce a digital version of your signature. One of the easy tricks that Macbooks and iMacs have is the "Annotate" option when you open PDF files. 
Open any PDF file, click "Tools" then "Annotate." At the very bottom of the drop down menu is "Signature." Click it to see the option of "Manage Signatures." From there, you can create your own signature using your trackpad and set one as your default signature. 
3. Covering texts on PDF files through Preview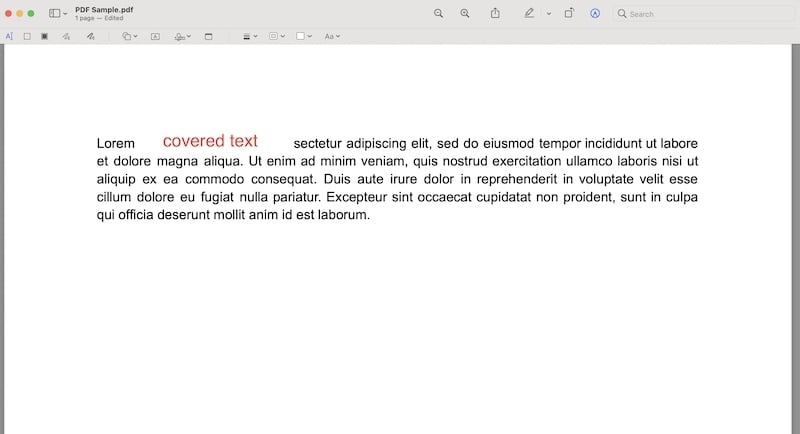 The Preview app is capable of wonders when you want to edit PDFs. Aside from creating your signature, you can block complete texts on a saved PDF file by clicking on the shapes among the PDF editing tools located at the top of the page. Select the square to stretch or compress it according to your preferences. 
Along with resizing the square, you can make its border and standard colour white to camouflage the revision. The original text won't be deleted, but at least it'll be covered so you can replace something else over it. For this, just click the "Text" icon. More editing tools and perks include highlighting, striking through a text, and even rotating the whole document. These options are found in the "Markup Toolbar" at the very top of the page. 
4. More "Command" shortcuts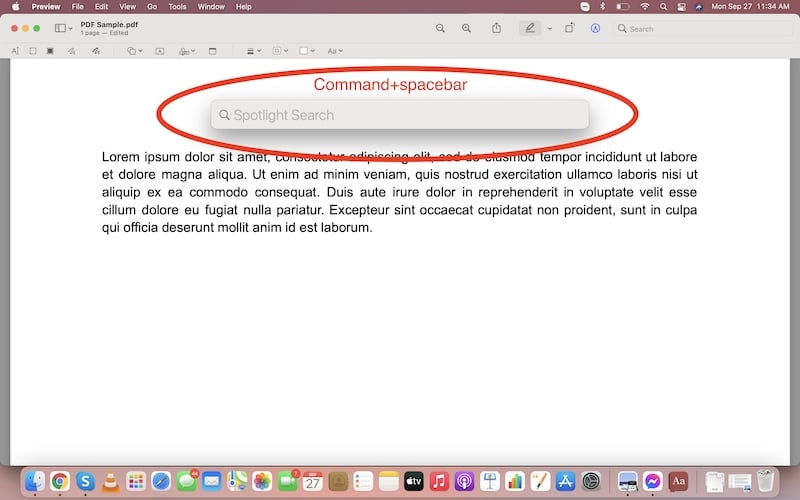 Did you know of the following tricks on Macbooks and iMacs?
Command+spacebar will allow you to search anything on your device

Command+F will make it easier for you to search for any word on any page

Command+N opens a new window

Command+P to print the open document

Command+W to close the front window

Command+option+W to close all the windows on the device

Command+shift+5 to open the screenshot utility
5. Creating your own keyboard shortcuts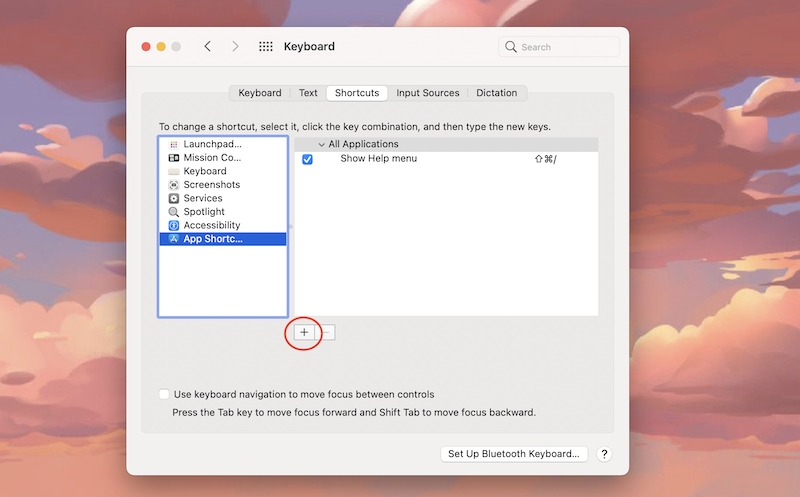 If your favourite app doesn't have a default shortcut, you can create one for it by going to System Preferences. Click "Keyboard," then click "Shortcuts." You'll see "App Shortcuts" at the very bottom where you can set new shortcuts on your device. 
6. Using custom folders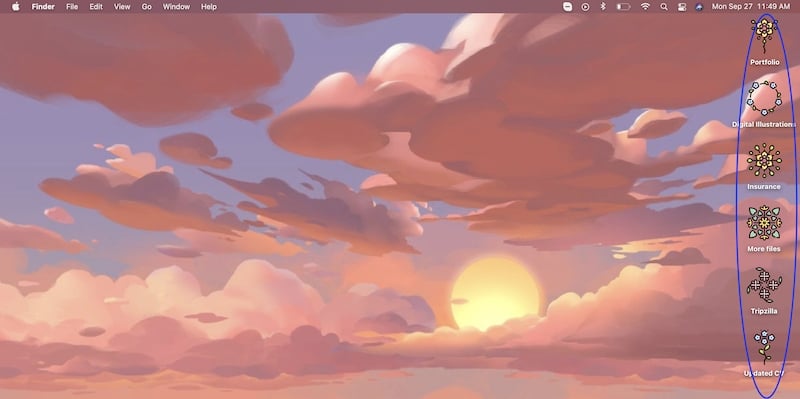 You don't have to stick with boring folders on your Macbooks and iMacs because there's a very unappreciated trick to changing your icons. 
The first step is to save a png file of your chosen icon design, create a folder on your desktop, then click "Get info" on the new folder. Next, open the png file of your chosen icon on Preview, click "Edit" then "Copy." Go back to the "Get info" tab of your folder, select the folder icon on the upper-left corner and paste your icon design. Your folder instantly changes from a boring one to a handpicked design!
7. Using two Mac apps side by side and simultaneously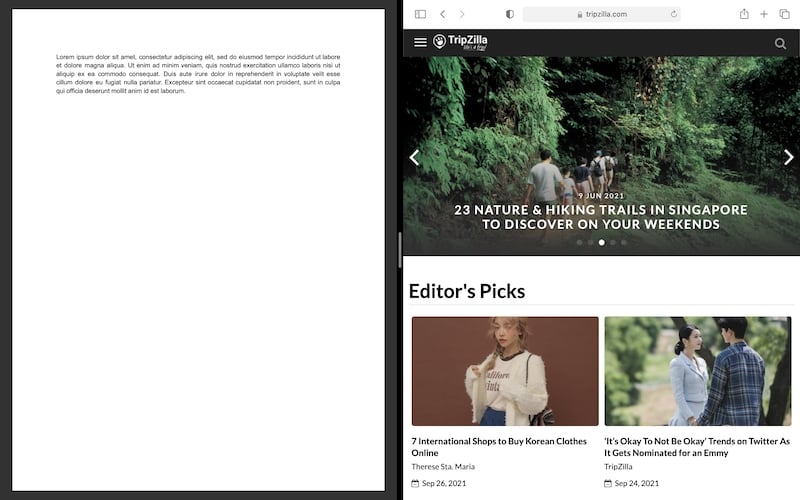 Last but not least is probably the greatest of all tricks on Macbooks and iMacs, especially now that most of us are multitasking from home. You can utilise a split view of two apps on one screen. 
It's easy. Hover your cursor over on the full screen button on the upper-left corner of your screen. There are two life-changing options that will appear: "Tile Window to Left of Screen" and "Tile Window to Right of Screen." Pick one and your chosen app will compress to the left or right. Click another app to fit the opposite side. And voila, you now have an equal view of two things going on in your Mac device. 
Also read: iPhone13 Pro and Pro Max Are the First Ones to Come With 1TB Storage
Apple devices are so efficient that we're sure that the list of tricks on Macbooks and iMacs goes on. You surely know some of them by now, but it's hard to meet one person who's actually mastered all these Apple shortcuts and hacks. Which underrated Macbook trick is your favourite?
---
Featured image credit: Ash Edmonds | Unsplash