Mui Ne is an underrated tourist haven — overshadowed by Vietnam's more popular regions, Hanoi and Ho Chi Minh. Thus, first-timers may be stumped with what to do and where to go. One word of advice: prepare yourself for a series of gorgeous backdrops and a myriad of activities to enjoy in this quaint fishing town because Mui Ne is simply breathtaking.
As 'slow travel' is trending, this coastal settlement may soon be a favourite among tourists. Charming people with its laid-back appeal since ages ago, Mui Ne is a timeless primeval paradise suited for those who wish to relax and unwind. Here are 10 things to do on your visit there.
1. Start your day by walking to the fishing harbour and catch the fishermen in action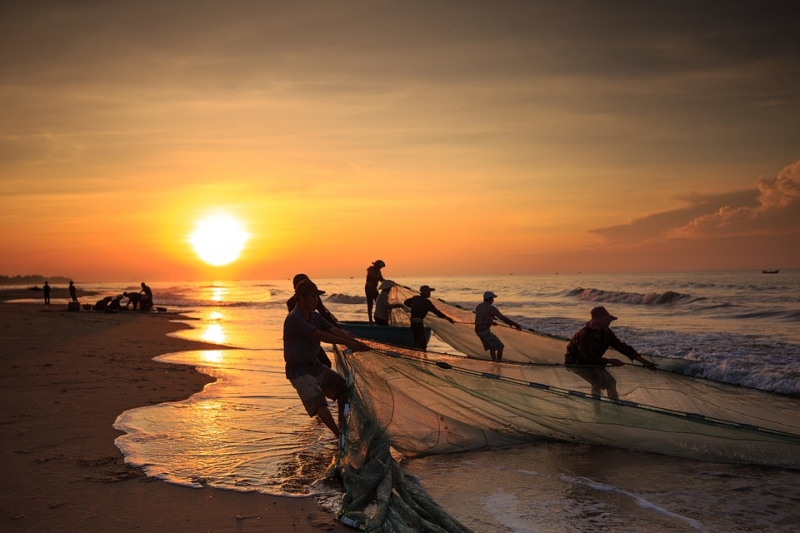 At the break of dawn, head over to the harbour to catch the first stirrings of life, a conglomerate of fishermen working their fishing tools while blanketed in a deep, orange glow as the sun rises behind them. Definitely a sight to behold!
2. Make your way to the early morning fishing market and glimpse into the lives of the locals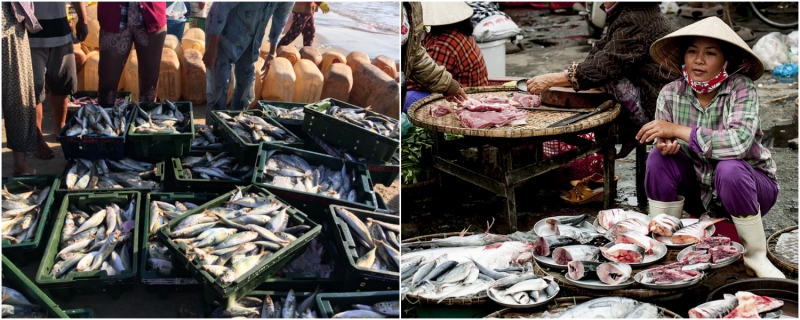 Saunter over to the early morning market where returning fishermen bring their massive haul of live crabs, scallops and various other seafood to barter and sell. Immerse yourself in the cacophony of voices and witness the rather comical bobbing of conical hats as everyone work at a frenetic pace.
Don't hesitate to snap up one or two fresh fish and whip up a scrumptious meal. Otherwise, you can also purchase small bites prepared by local vendors at a reasonable fare. This is not limited to steamed crabs and judiciously-seasoned prawns.
3. Marvel at Mui Ne's specialty boats

While around the vicinity, you'll probably notice a fleet of colourful fishing boats moored along the coastline. Pull out your cameras and start snapping away! And if you're lucky, you'll be able to witness fishermen rowing to shore in tiny traditional basket boats which are quintessential to Vietnam.
Walk towards the southern end of the beach and you'll find a section where it's littered with discarded clam shells, so much so that you can hardly see any sand. Hands down, one of the more unique beaches we've encountered.
If you're thinking of beach-bumming around, there are many secluded beaches in the area, more notably Hon Rom and Suoi Nuoc Beach that are nearby the red sand dunes.
4. Rent a motorcycle or hop on a bike to explore the island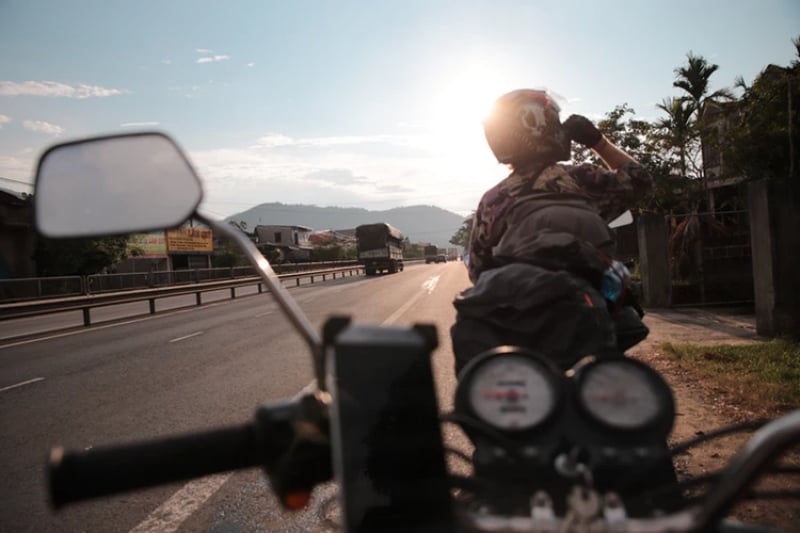 Rev up those engines (or start stretching if you're intending to ride a bike) and begin exploring this little village. If you're feeling fancy, taking the jeep is another option. Alternatively, there are several tours that will take you to the attractions but you can definitely manage on your own if you prefer not to join a group.
5. Go quad biking on the White Sand Dunes

Now, it's no surprise that you'll be visiting the White Sand Dunes (Bau Trang) since it's the main attraction for many tourists visiting Mui Ne but to magnify that experience, climb on board an ATV (all-terrain vehicle) and start biking across the White Sand Dunes instead. Adrenaline junkies, don't miss this!
6. Saunter along The Fairy Stream

Often touted as the most beautiful place in Mui Ne, the Fairy Stream or Suoi Tien is a red creek that faintly resembles the Grand Canyon. This stream is about ankle-deep and visitors are encouraged to remove their shoes, and wade along the right of the creek bed. See if you can spot any "fairies" hiding within the rock formations or amongst the bushes when you're here!
7. Sled down the red sand dunes

Although the red sand dunes is the less impressive of the two, it makes up for its inadequacies with spectacular ocean views and also, it's closer to most resorts than the White Sand Dunes. Plus points!
Trudge up the dunes and ride down the slopes with plastic sleds that you can rent or borrow from the locals. Or, to keep things simple, just bring your own.
8. Let the wind caress your cheeks as you kitesurf!

If anything, kitesurfing is definitely something to try, even if you're not especially sporty. For those who don't already know, Mui Ne is also known as the kitesurfing capital in Southeast Asia. With numerous fantastic wave spots, novices can easily pick up the skills and experts can ride on these massive, unending waves to their heart's content.
9. Walk hand-in-hand with your better half and witness the sunset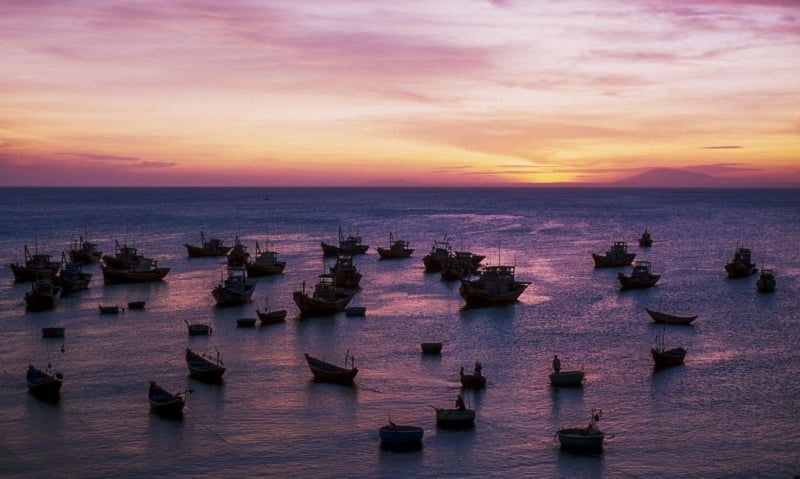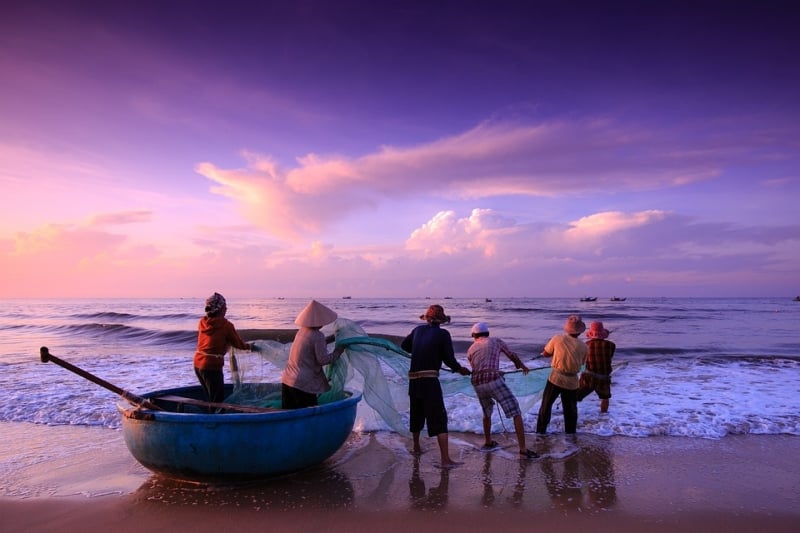 If you thought Mui Ne's sunrise was stunning, check out its picturesque sunset. The whole town would be bathed in hues of pink and purple to give you the perfect photo opportunity. For the best pictures, head over to any of the beaches where the sea stretches into the vast expanse until it's no longer clear which is the sky and which the sea.
10. Enjoy a fresh haul of seafood!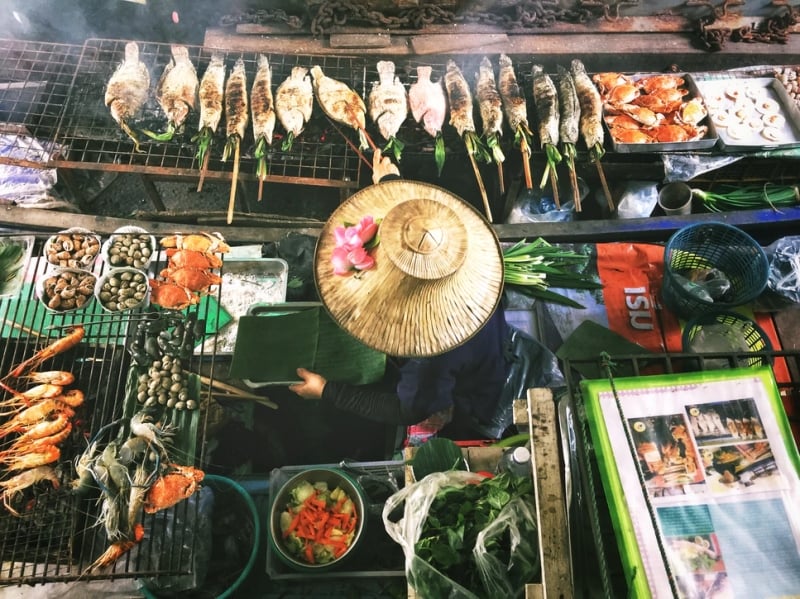 When night comes, that's the time for merriment and perhaps, a martini or two. Visit the numerous food carts and open-air restaurants set up along the beach and dig into some of the best Vietnamese delicacies.
Choose from traditional signatures like beef pho and banh mi (Vietnamese sandwich) or try the banh xeo (Vietnamese pancake) which is a popular side. The wide assortment of grilled seafood will not disappoint either.
If you're keen on some alcohol, step into the many hippy lounges and late-night bars for your fix. Hot spots include Dragon Beach Bar and Line Up Bar and Grill that boast an extensive alcoholic beverage menu and vibrant late-night parties. Expect new bangers and the hottest tracks with the occasional fire shows and the likes.
Well then, has Mui Ne captured your heart yet? Come on over and take in the full experience of a seaside vacation. Welcome a respite from the hustle and bustle of everyday life when you're here!