It's not uncommon to find breathtakingly beautiful places in Asia that make you feel as if you're transported to another foreign land. Gamcheon Cultural Village in Busan, South Korea is like an Eastern version of Santorini; Macau, Hong Kong is a cheaper alternative to Venice; and Qutub Minar in Delhi, India can be well-disguised as the long-lost twin of Leaning Tower of Pisa.
But little did I know that there's a little Switzerland tucked away in the mountainous region of Chiang Rai, Thailand!
Surrounded by lush green valleys and undulating hills, Doi Tung is a tranquil mountain paradise located about 60 km from the heart of Chiang Rai town. With an impressive elevation of 1,630 metres, one can enjoy a spectacular view overlooking Burma and Thailand. Whether it's sipping tea at the tea plantation while indulging in the slow-paced life, or paying a visit to the exotic tribal villages, Doi Tung has all the ingredients for a perfect escapade away from civilisation.
Here's a list of 4 must-visit places that will make you fall head over heels with Doi Tung. Take my word for it.
1. Mae Fah Luang Garden + Doi Tung Tree Top Walk
If you've a deep affection for nature and floral meadows set in the backdrop of an azure blue sky, yet also itching for a greater adventure, Mae Fah Luang garden and its very own Doi Tung Treetop walk may just be the right fit for you.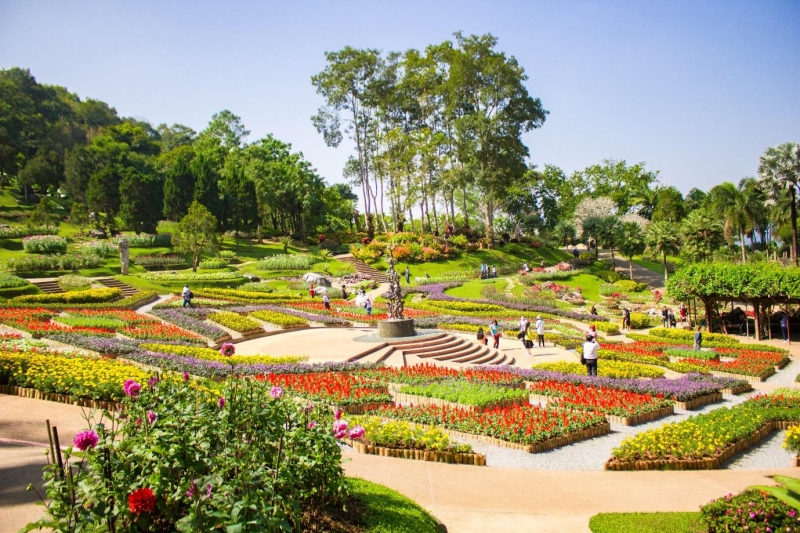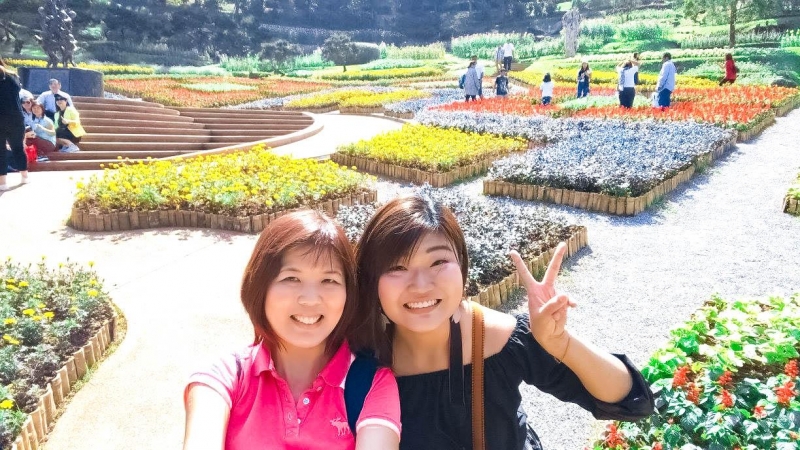 Spanning over 10 acres of land, I've long heard that Mae Fah Luang garden is a popular tourist attraction in Chiang Rai where natural beauty abounds. It houses over hundred different kinds of flora from romantic red salvias and cheery yellow daisies to the rare lady's slipper orchids.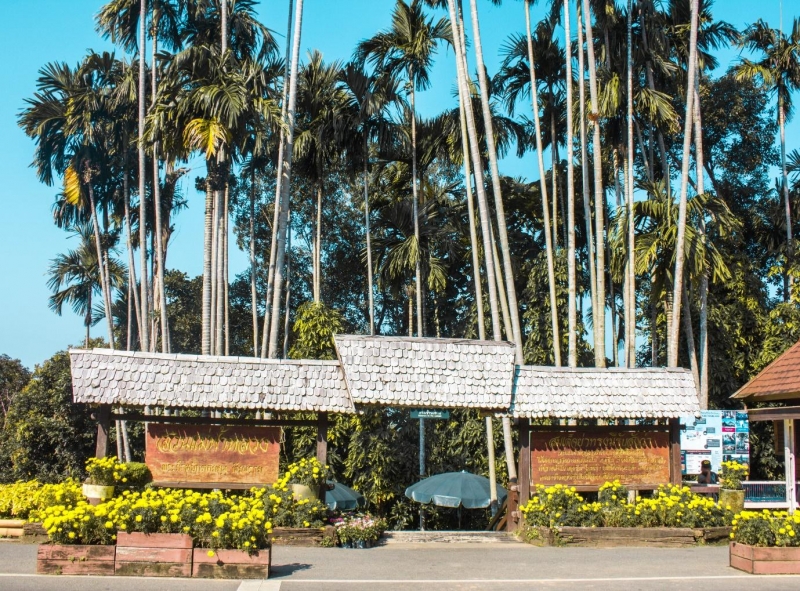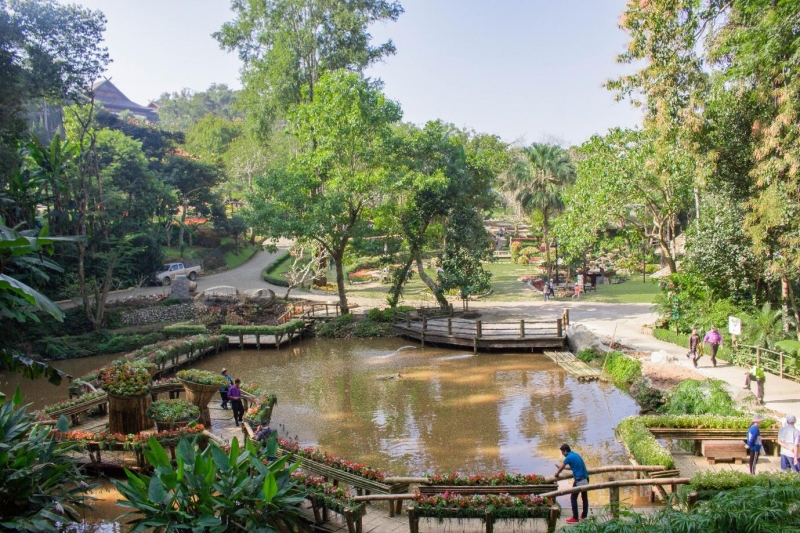 On the exterior, Mae Fah Luang garden seemed like nothing out of the ordinary – with a pretty simple ticket reception area and an unassuming open entrance that you'd likely walk past, if not for the bunch of bright-yellow flowers adorning it.
If you expect an exclamation of "Wow!" immediately upon entering, you might be slightly saddened. But fret not – this garden, widely acclaimed as the most visually stunning botanical park in Thailand, is more than meets the eye. Check out the stunning photos below!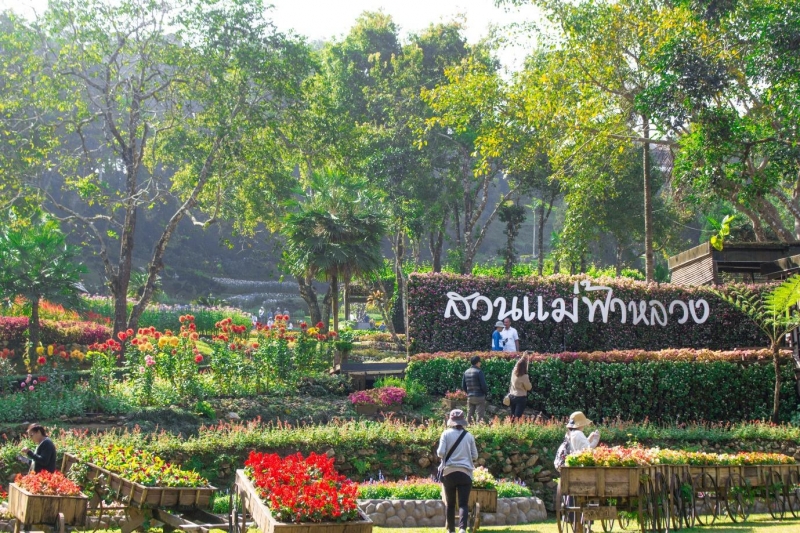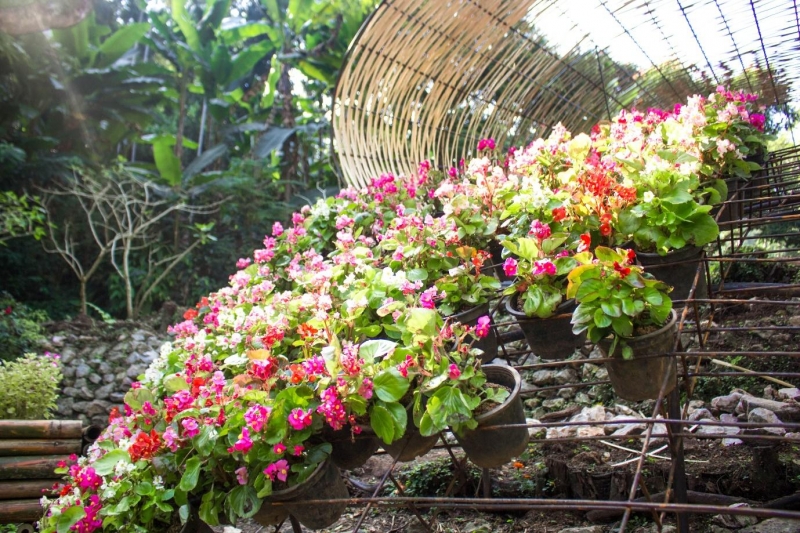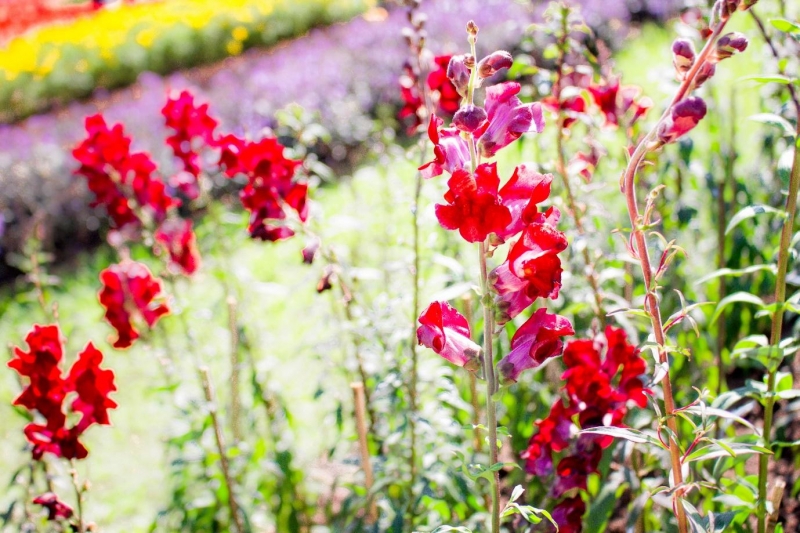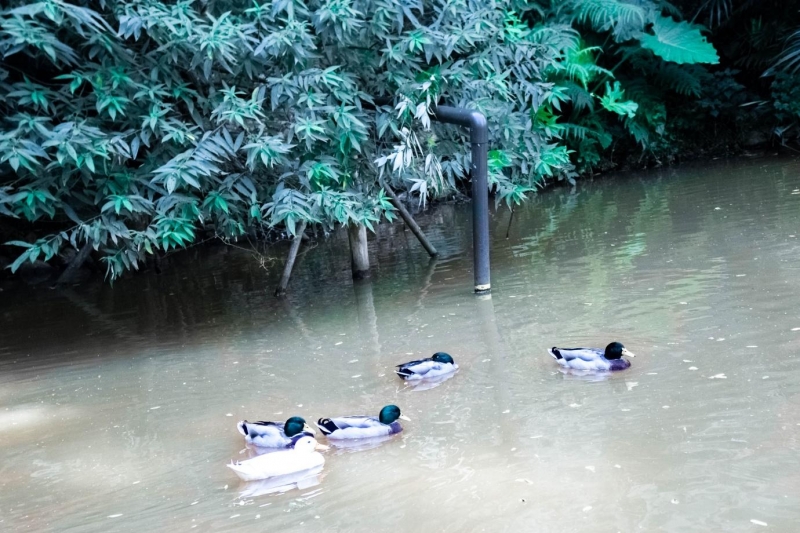 Venturing deeper into the heart of the garden, surprises slowly unfolded. In every corner, you'd find a plethora of bright, subtle colours and sweet floral scents wafting through the cool breezy air. You'd be surprised to see how immaculate these garden displays are!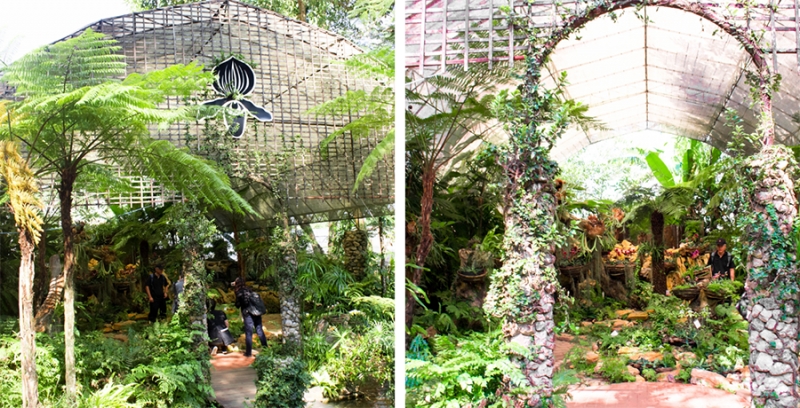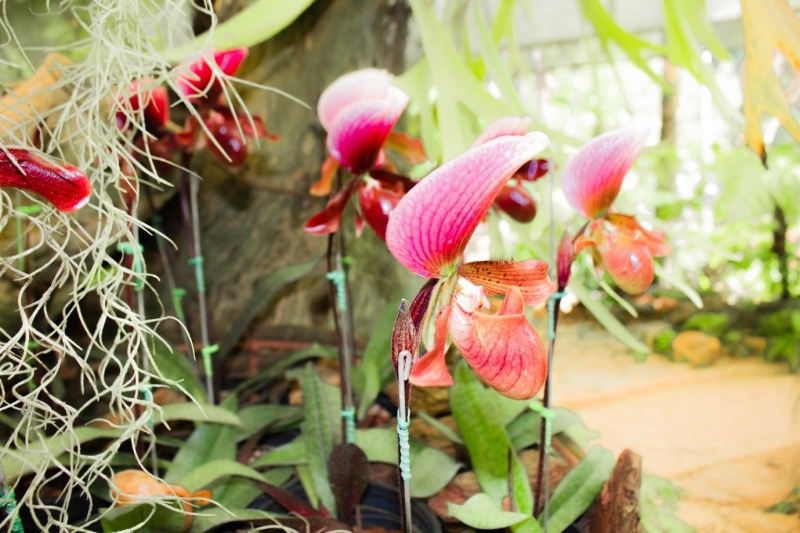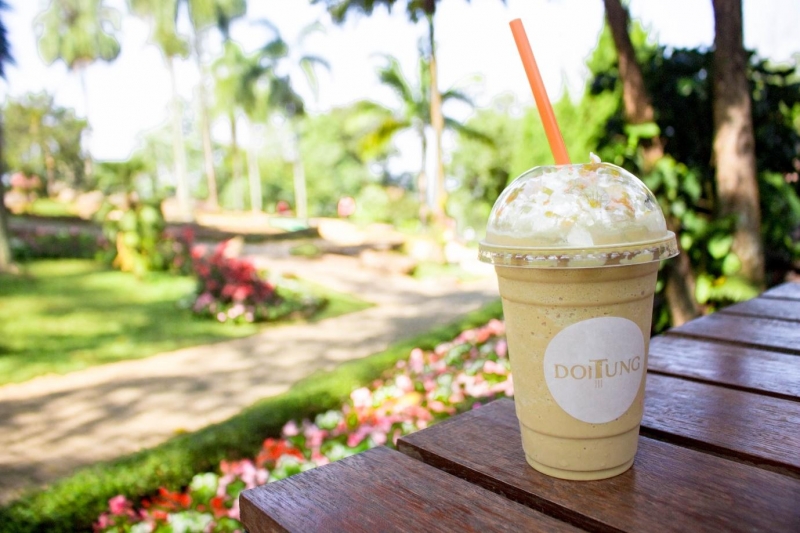 There's also a garden dedicated to lady's slipper orchids, an ornamental garden, an alpine garden and many more. Mae Fah Luang garden is truly a sight to behold. If you'd like to take a break, enjoy a cup of chilled Macadamia nut coffee while people-watching!
Amongst all that I've seen, this magnificent centrepiece, known as the 'Continuity Statue' by the late artist Misiem Yip-In-Soi, created a lasting impression on me. It was created in the belief that success of any endeavour relies on continuity.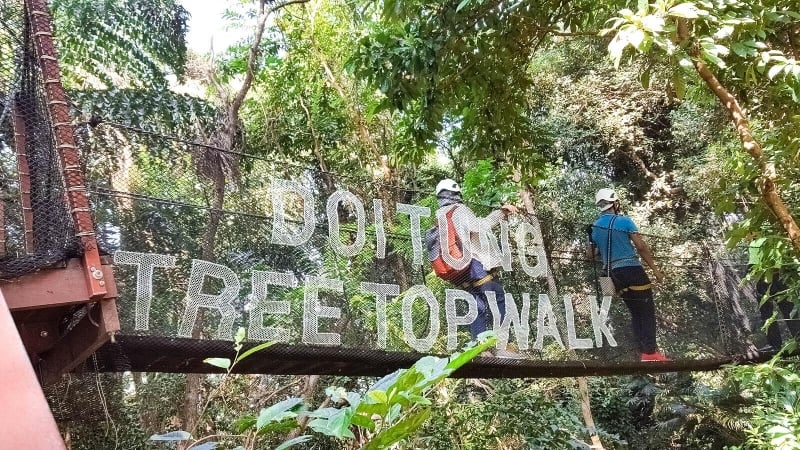 Well, if you're game for more thrills, check out the Doi Tung Treetop walk in the garden with just a small fee of 150 baht!
The suspension bridge is around 300 metres long and the walk is around 15 to 30 minutes depending on your group size. However, if you've a fear of height, think twice. You'd be stepping on a wobbly and narrow suspension rope bridge. You've to also attend a briefing and put on a harness, helmet and other safety gears before embarking on the walk. Sounds treacherous?
That's why this is not your typical treetop walk at MacRitchie Reservoir in Singapore! Here're a few pictures to show you why they're incomparable.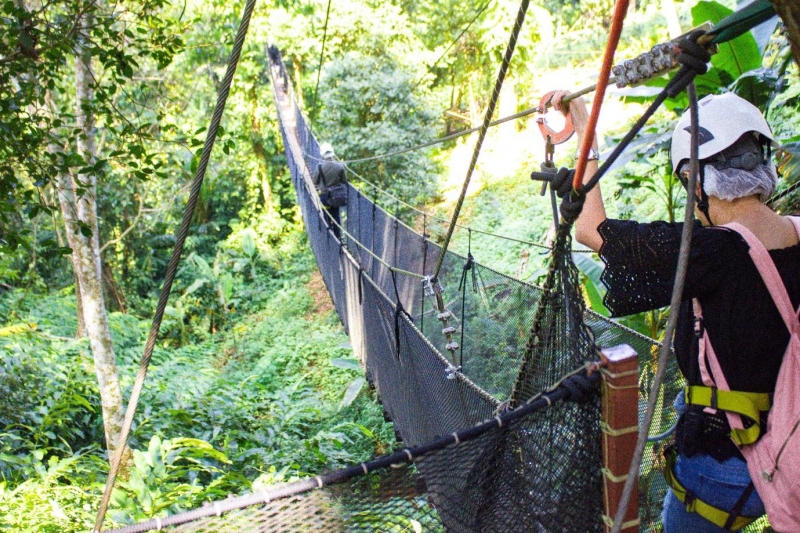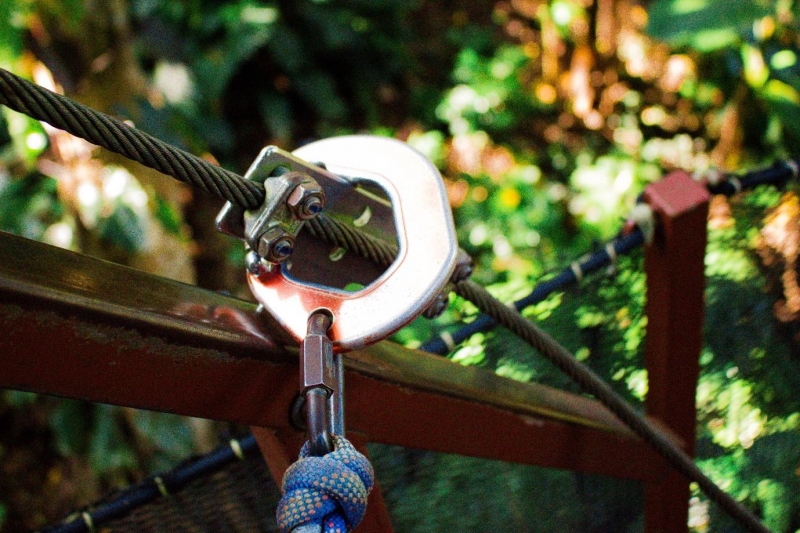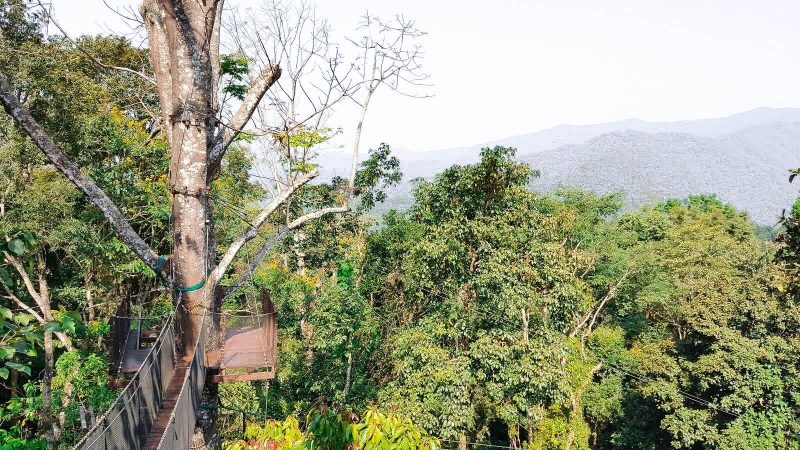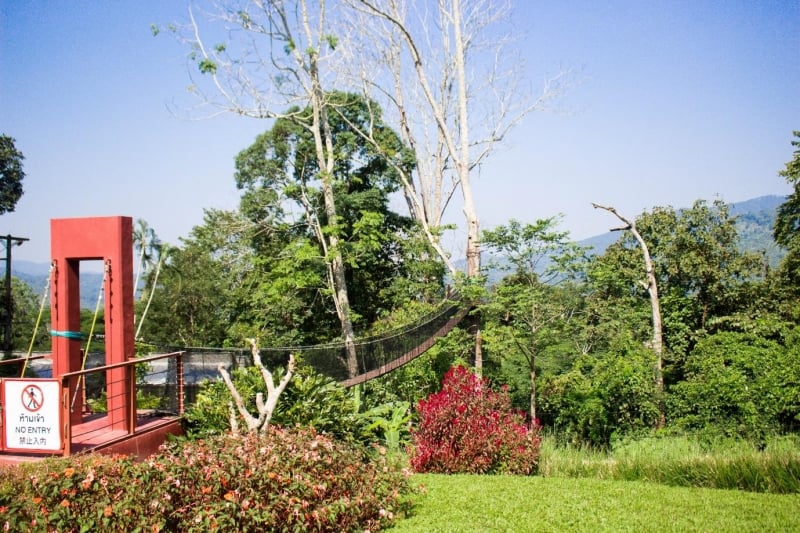 See the stunning view of tall mountains in the horizon and a cloak of dense, verdant forests bathing in the warm sunlight; hear the frequent chirping of birds; and take a deep breath of the fresh earthy smell – all these senses truly gratify one's soul! Nature never fails to delight and give me a jolt of uplifting energy.
If you're a nature lover, how could you miss out on Mae Fah Luang garden and Doi Tung Treetop Walk?
Address: Mae Fah Luang Garden, Doi Tung Villa, Amphoe Mae Fah Luang, Chiang Rai 57240
Operating hours: 7:00 am – 5:00 am
How to go: From Chiang Rai town, take Highway No.110 for about 48 km and turn left onto Highway No. 1149 and go on for 15 km. The route winds through Doi Tung Royal Villa, Mae Fah Luang Garden and the Akha tribal village.
2. Choui Fong Tea Plantation
Prepare for sensory overload. Whether it's feasting your eyes on the boundless green landscapes, inhaling in the green-tea infused air, or savouring the mouth-watering matcha desserts, Choui Fong Tea Plantation has it all.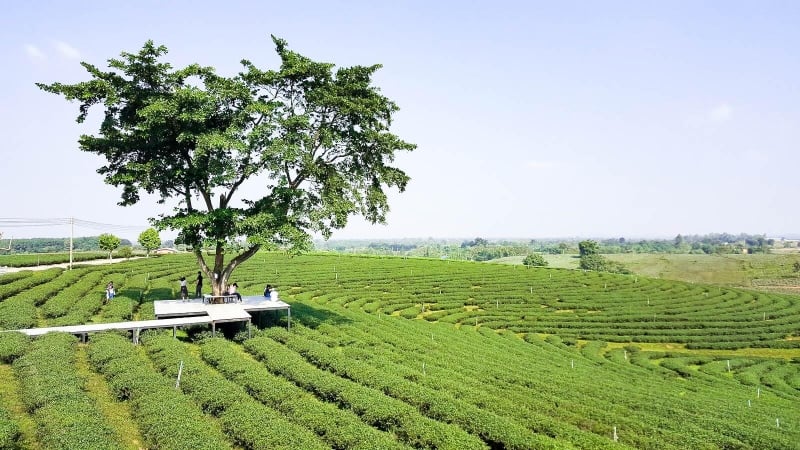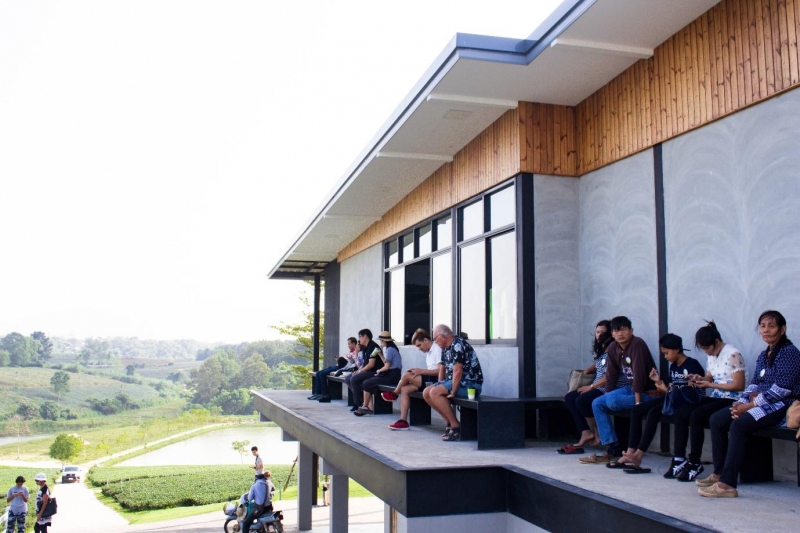 Having been to the BOH tea plantation at Cameron Highlands and O'Sulloc's tea plantation at Jeju, South Korea, Choui Fong Tea Plantation certainly comes close enough as one of the most beautiful tea plantations I've ever seen. Very much unspoilt by development, the tea plantation is filled with neatly manicured tea scrubs set on picturesque terraced hill slopes. And if you've a keen eye, you'd be able to spot the heart shaped tree!
What's more, there's even a mid-rooftop terrace overlooking the plantation for visitors to chill at while sipping tea!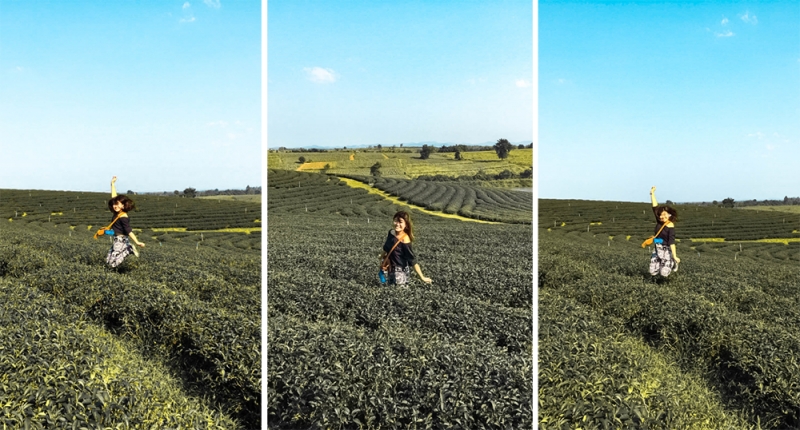 Being around my all-time-favourite green tea got me all excited like a kid in a candy store who jumps around with joy. So, of course, I couldn't resist a jump-shot!

The tea plantation also houses an aesthetically-pleasing mini café which is contained in, literally, a GLASSHOUSE. Complete with streams of natural light and plenty of Instagram-worthy desserts, die-hard #foodporn instagrammers will adore this place.
Of course, how could one leave the café without some comfort food for the soul?

We ordered a green tea crepe cake, green tea fudge cake, green tea banoffee, an iced green tea latte and an iced honey lemon oolong. Unanimously, the green tea crepe cake and green tea banoffee were our favourite.
But being a sucker for crepe cakes, the green tea crepe cake won my heart by a few points. Honestly, even Lady M's crepe cakes failed to satisfy my sweet tooth but in this moist and flavourful green tea crepe cake, you could literally taste every layer in each bite. It was a delightful array of texture, best to go along with a cup of iced green tea latte!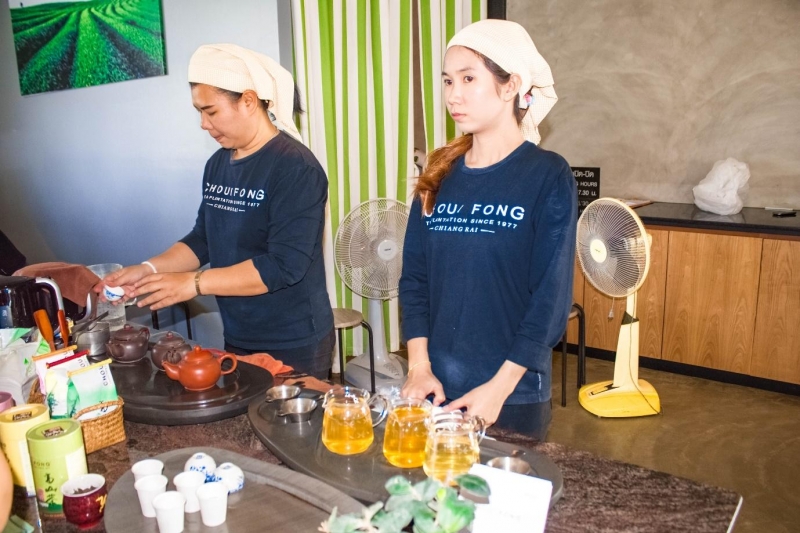 Not to mention, you could try every different type of tea that they sell, at the tea tasting corner, before buying any at the gift shop. No more worrying that you'd make the wrong purchase!
All in all, if you've a soft spot for everything matcha, you've to check out Choui Fong Tea Plantation!
Address: 97 Moo 8 | Pasang, Mae Chan, Chiang Rai, Mae Chan 57110, Thailand
Operating hours: 8:30 am – 5:30 pm
How to go: You may get there either by car or by bus. For more information on the directions, please visit here.
3. Doi Tung Royal Villa
Unless you're a royalty, I bet you've not stepped foot into any place of residence that a princess lives in. Neither do I – perhaps the closest being the Istana in Singapore.
But in Doi Tung, ordinary civilians can gain access to the Doi Tung Royal Villa built for Her late Royal Highness Princess Srinakarindra and the Princess Mother, with just 80 baht!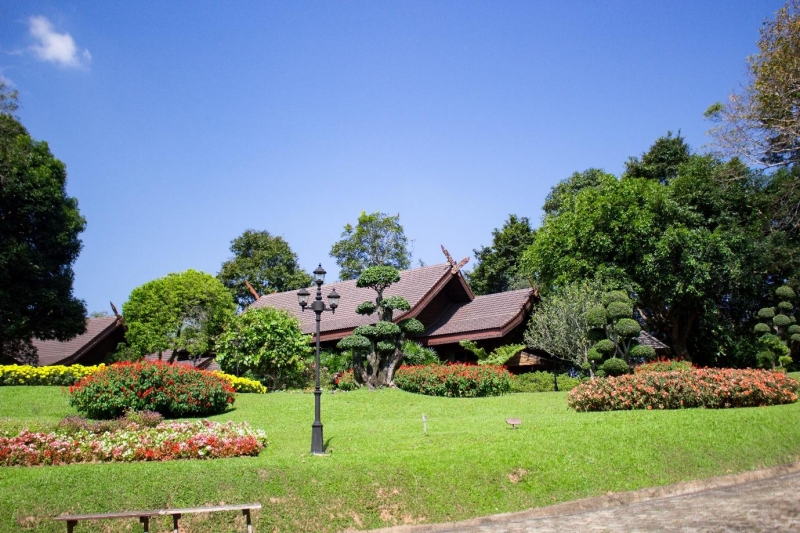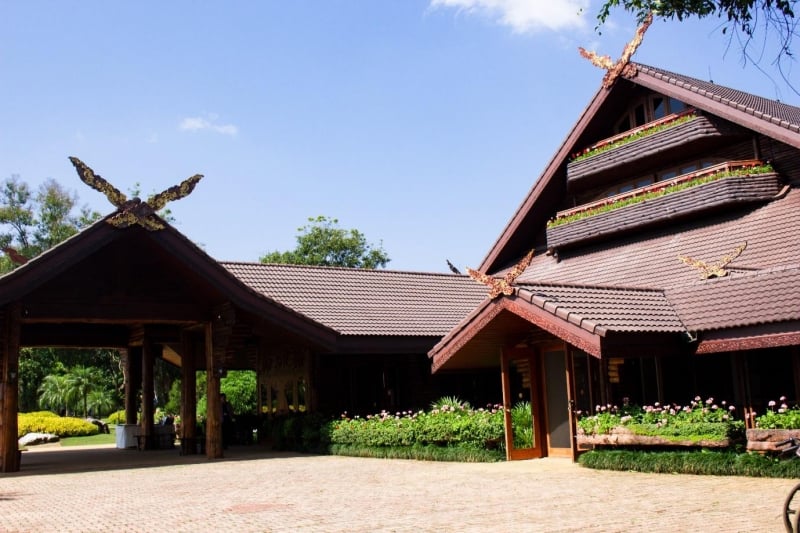 Unlike most lavish palaces with gold-plated furniture and chandeliers, Doi Tung Royal Villa is a modest royal residence built in the 80s with simple Lanna and Swiss architectural designs. Its exterior may be plainly concrete and wood slabs, but what's unique about the villa is its basic and understated interior. Panelled with recycled pine wood and gold teakwood flooring from the Forest Industry Organisation, the villa is a perfect epitome of elegance and functionality, reflecting the disposition of its owner.
The light-brown natural finish in its interior reminded me of an industrial style that seemed to have drawn inspiration from a warehouse. Albeit being amazed at the sense of unfinished rawness, my favourite was the hand-crafted wood inlay of constellations on the main hall's ceiling. Designed by the Astronomy Society of Thailand, light bulbs representing stars in the constellation were installed on the ceiling. How enchanting it must be at night!
Sadly, no photography is allowed in the internal premises, so I couldn't capture the beauty of the constellations and the villa's interior.
But if you'd like to find out more about the Royal Villa, request for recordings that are available in different languages!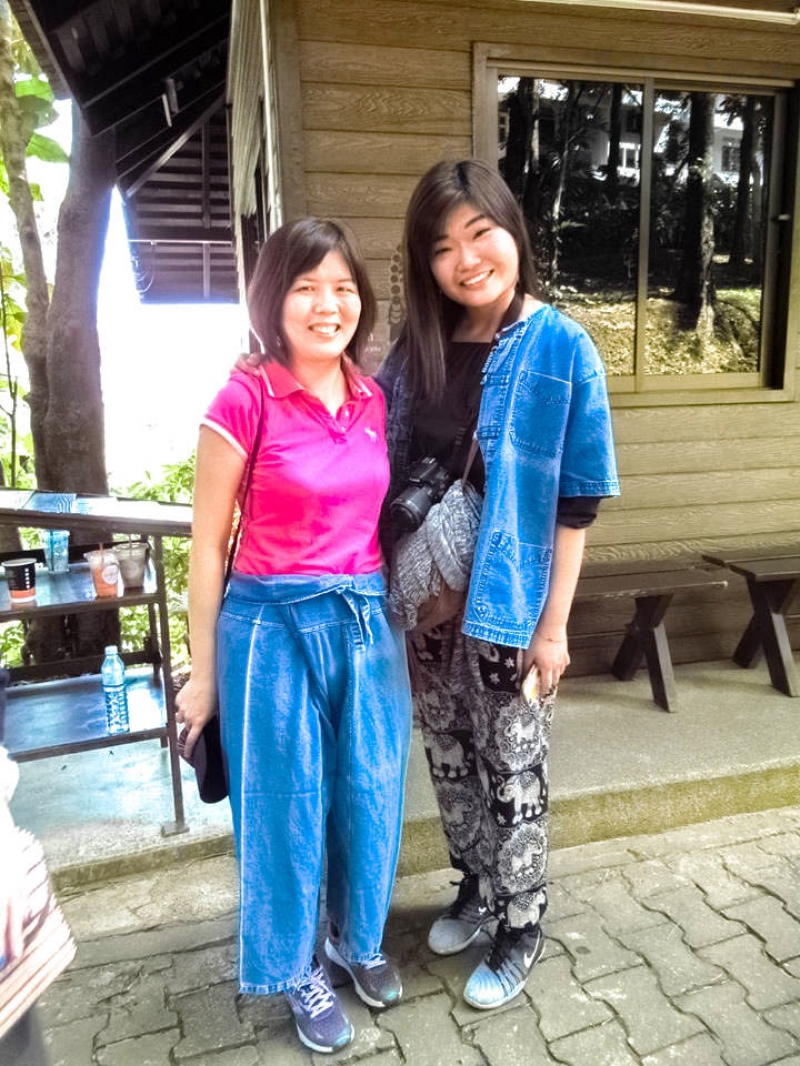 On the day of visiting the villa, do remember to wear covered blouse and long pants! Strict guidelines on the appropriate dress code are enforced. But no worries even if you're unprepared. It might even be a blessing in disguise! The registration kiosk provides free denim wear for visitors who need to cover themselves up and must be returned upon exiting the villa. The best thing yet? These denim wear, especially the outerwear, can totally be a stylish fashion statement!
So even if you're not a history buff, the rich heritage and unique architecture of Doi Tung Royal Villa makes it a must-go stop to complete any Doi Tung itinerary.
Address: Doi Tung Development Project, Tambon Mae Fah Luang, Amphoe Mae Fah Luang, ChiangRai
Operating hours: 7:00 am – 5:30 pm
How to go: Similarly, from Chiang Rai town, take Highway No.110 for about 48 km and turn left onto Highway No. 1149 and go on for 15 km. The Doi Tung Royal Villa is just next to Mae Fah Luang garden. You may get more information from the Tourism Authority of Thailand.
4. Akha Tribal Village
Your travel itinerary to Taiwan will never miss out Alishan, you're constantly dreaming of an exotic travel to Kazakhstan and Mongolia, and you're intrigued by the ancient history of Asia's indigenous tribes – you're an explorer of tribal villages!
Well, then you'll be thrilled to know that there's an Akha Tribal Village right smacked in Doi Tung, Chiang Rai!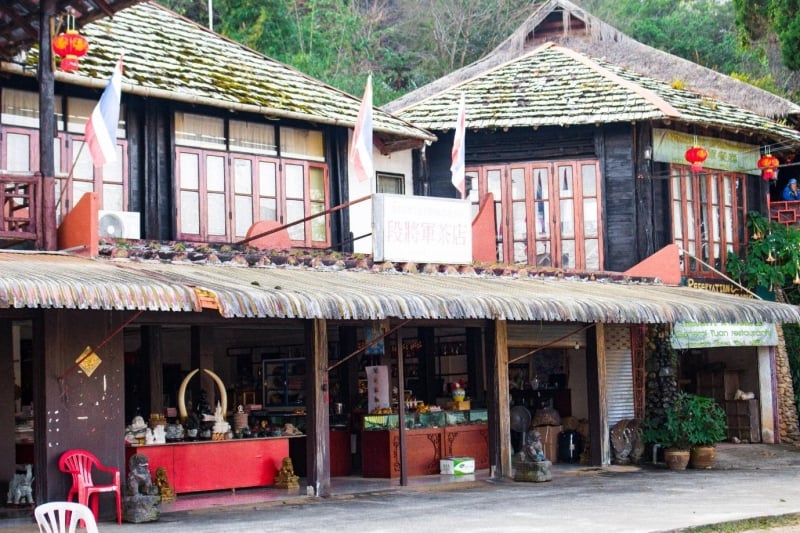 Like many hill tribes, the Akha is an indigenous hill tribe who live in small villages high up in the mountains. As of now, there are around 80,000 Akha living in Chiang Rai and Chiang Mai, where they constitute one of the largest hill tribes in Thailand. Unfortunately, due to the deteriorating ecological and economic situation in the Doi Tung mountains, the Akha has declined in size since the 1930s.
Originated from Yunnan, China, the Akha has a presence not only in Thailand, but also in other parts of Southeast Asia like Myanmar and Laos. Why, you may ask? Well, they've a long and rich history dated back to the early 20th century when they travelled from China to Southeast Asia due to a civil war in Burma. If a timeline of their origins is to be created, it'll probably take ages!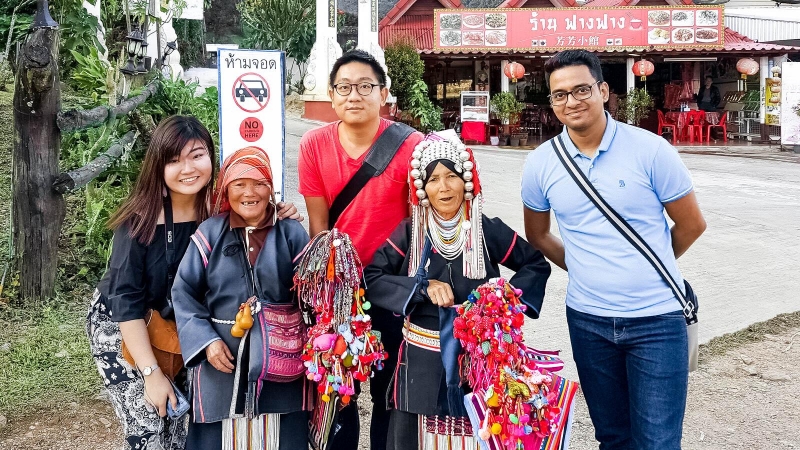 What caught my attention on the streets was the elaborate and striking headdress of an Akha woman. Part of the full traditional garb, the headdress is an iconic symbol and identity of the Akha women. On a closer look, I was fascinated with how the Akha woman could even bear the weight of the headdress; it was adorned with all kinds of eye-catching paraphernalia, such as silver coins and balls, that seemed to weigh her down.
Known for their expertise in embroidery, the Akha women I've met, put their skills into making a living by selling embroidery handicrafts – from colourful hand-woven pouches to braided bracelets. Albeit not earning much, I could see joy written all over their faces.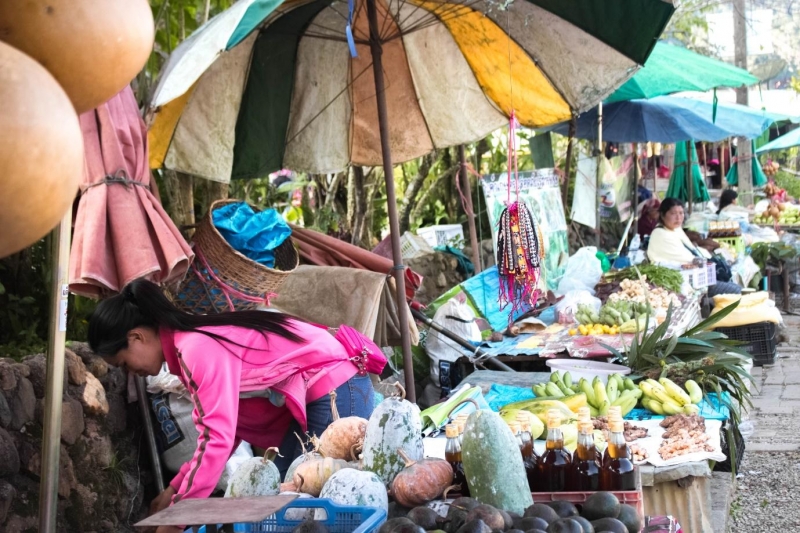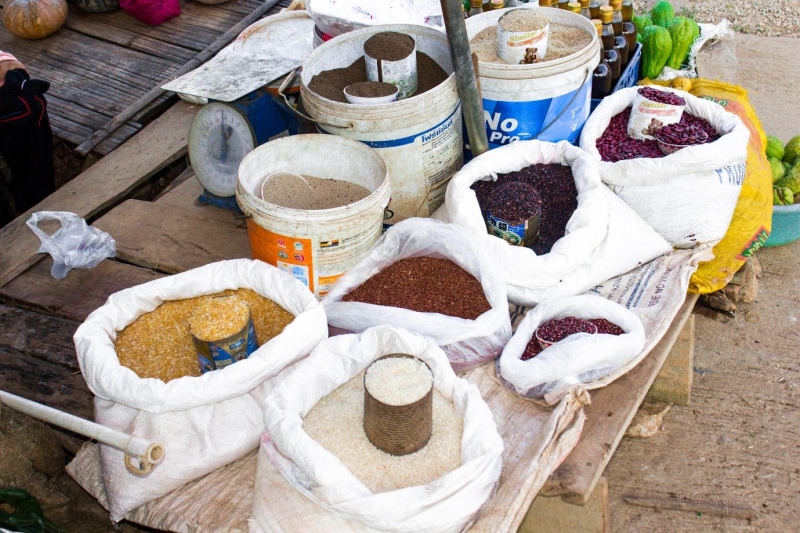 The Akha tribe leads a simple way of life. Yet somehow, I could feel bountiful of happiness from them.
Going off the beaten tracks to Akha Tribal Village was truly an eye-opener. If you'd like to immerse in a unique and exotic culture that's often unseen in the public's eye, Akha Tribal Village is your best bet!
How to go: Similarly, from Chiang Rai town, take Highway No.110 for about 48 km and turn left onto Highway No. 1149 and go on for 15 km. You will pass by some Akha tribes along the way.
So, what are you waiting for? Mark down the places of attractions above for an under-the-radar alternative to Switzerland – Doi Tung!
---
Special thanks to Tourism Authority of Thailand and Bangkok Airways for this rejuvenating getaway.