Heads up, Singaporeans! We've got a new Disney pop-up store right at Suntec City. It isn't your typical Disney store either; it's a Tsum Tsum Disney kiosk that's an ice cream-themed haven. This Tsum Tsum store in Singapore goes by the name Sweets Town, which was formerly the Fountain Court at Suntec City. Here's everything you should know about it!
Also read: 8 Singapore Sunrise Spots You Have to Visit
Disney Tsum Tsum in Singapore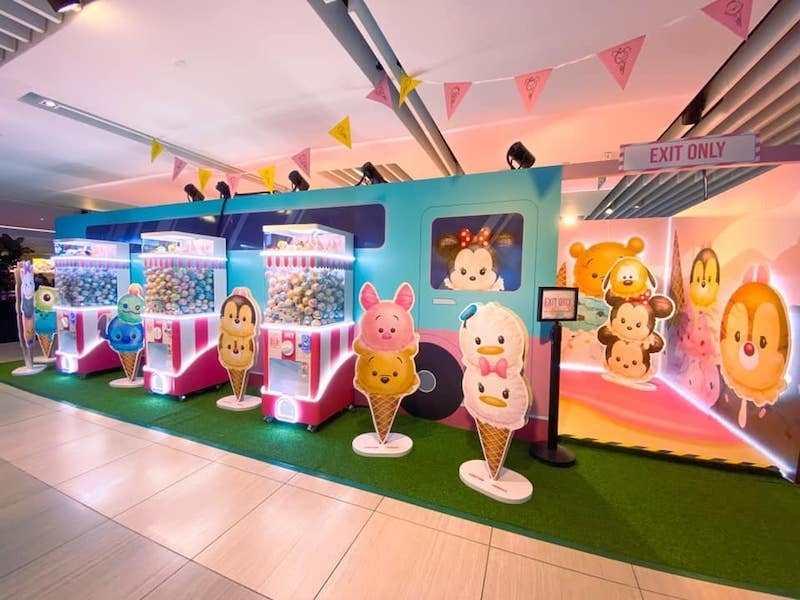 The Tsum Tsum pop-up store is basically designed with Disney characters in ice cream form from top to bottom. For instance, you'll see a standee presenting the three aliens from Toy Story stacked on top of each other on an ice cream cone. There's a similar stand for Mickey, Minnie, and Pluto too.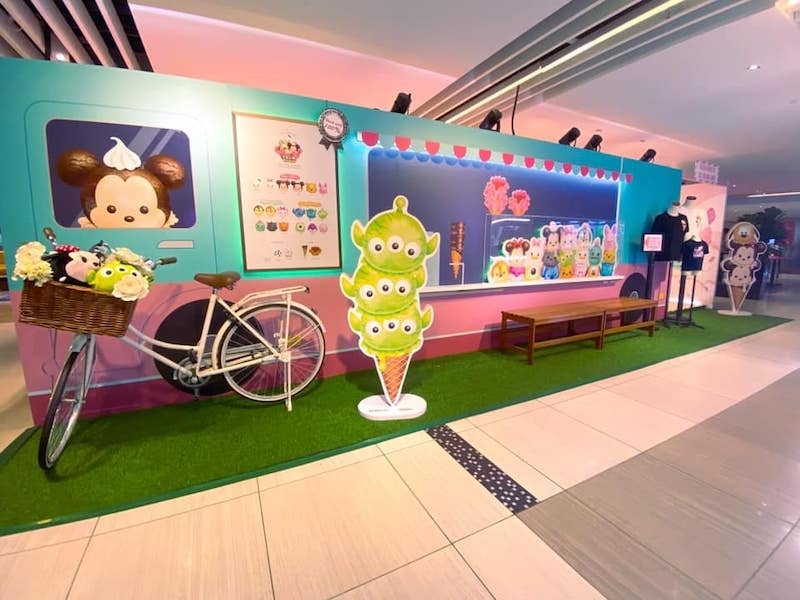 Irresistible designs like these only mean one thing: photo ops! Don't shy away from snapping pictures beside the Disney stands and the wall murals depicting various Disney characters on ice cream cones or as ice cream themselves! Your favourite characters from Monsters Inc., Winnie the Pooh, and Lilo and Stitch are all displayed for your entertainment and snapshots.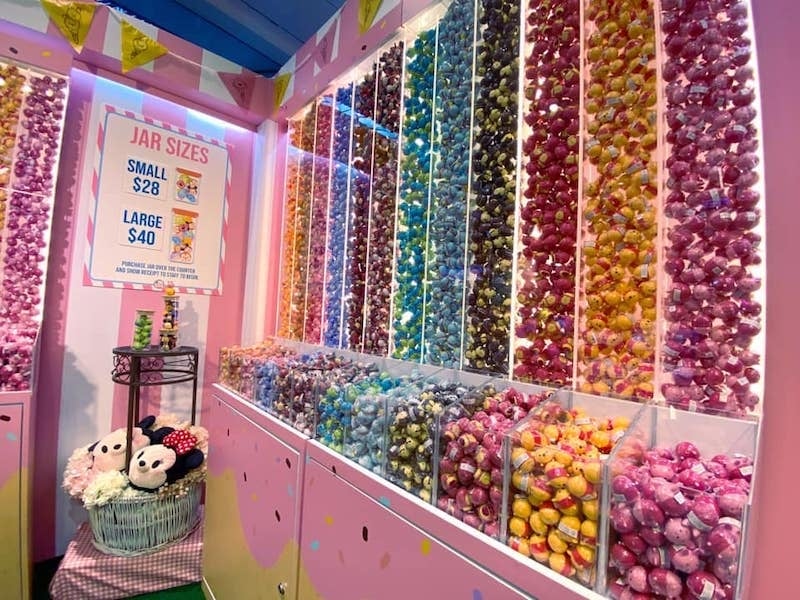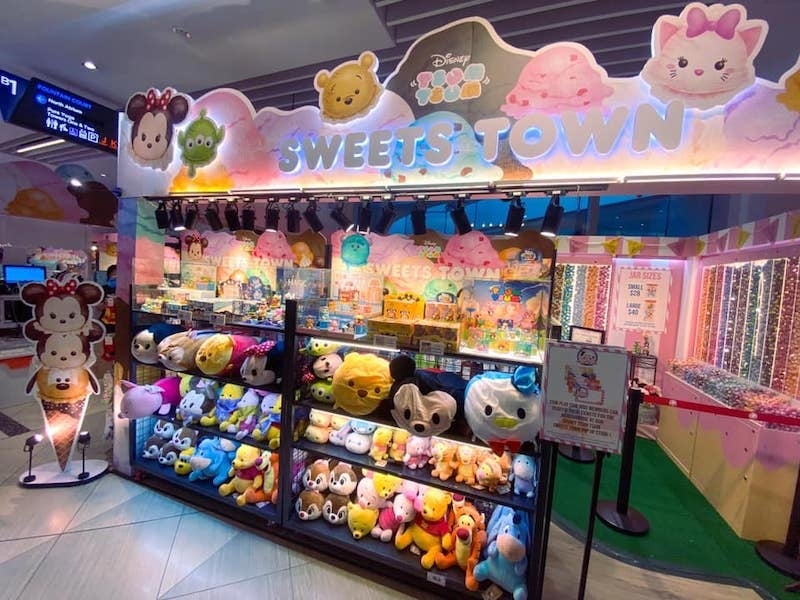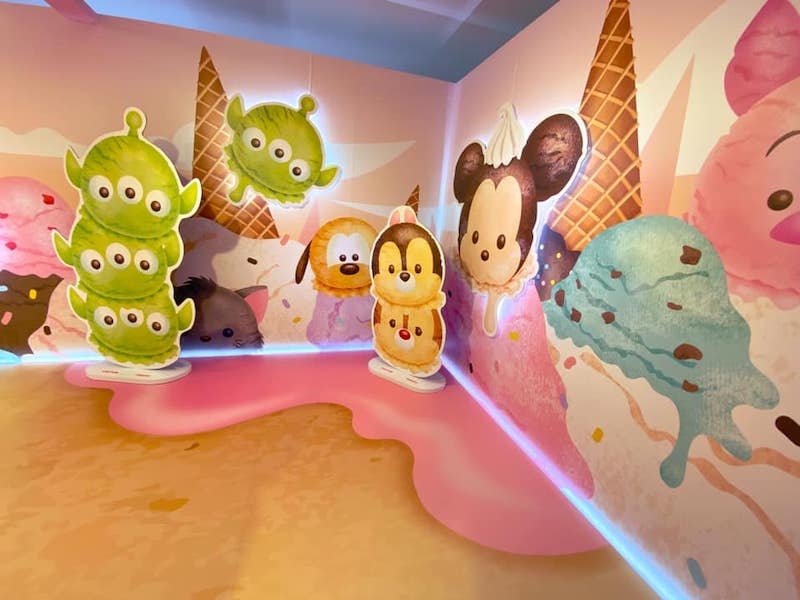 Wondering what you can buy? Well, tsum tsums by definition are collectible stuffed toys that the Japanese pioneered, so look forward to kawaii Disney merchandise, from toys and shirts to jars containing stacked figurines. Do you like surprises? One of the best features the Tsum Tsum store in Singapore has is the colourful Gacha Machines where you can drop S$9 per spin to get the gift waiting inside each capsule!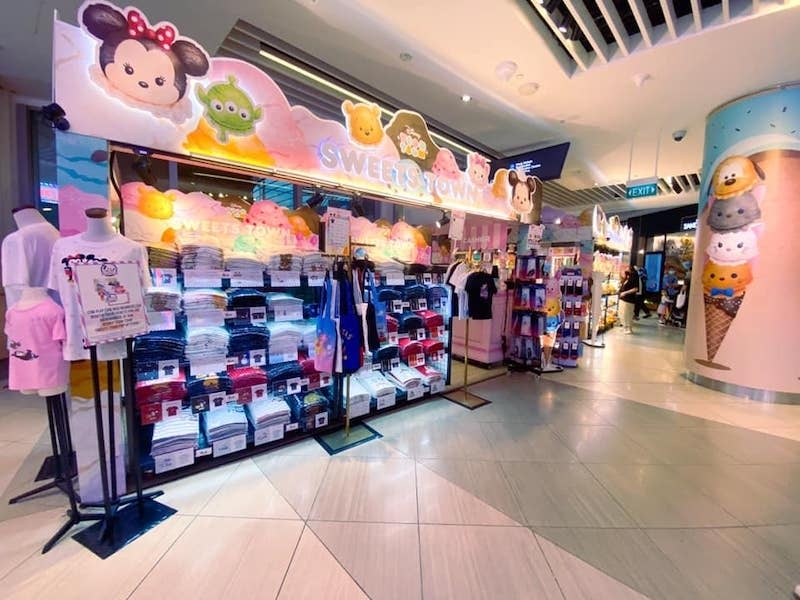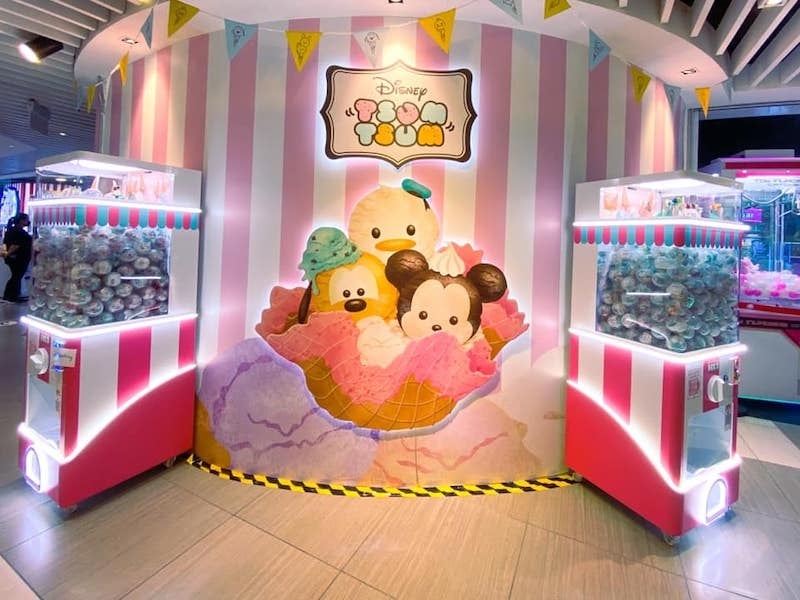 This Disney Tsum Tsum kiosk in Singapore is open until the end of August 2021. 
Address: 3 Temasek Blvd, Singapore 038983, Suntec City (B1 Fountain Court, in front of Cow Play Cow Moo
Opening hours: 
Monday to Thursday,  Sunday: 11am to 10pm
Friday to Saturday: 12pm to 11pm
Also read: This Immersive Van Gogh Exhibit Features Yoga Classes!
No matter how young or old you are, Disney is for everyone. See you at Singapore's new Disney Tsum Tsum store!
---
All images credited to Goldwood Souvenirs | Official Facebook Page