Guess what? It's already September 2018 – only months to the new year. If you're planning a getaway in 2019, you're in luck; Singapore Airlines and SilkAir have launched a promotion for early birds. It's never too early to book your next flight out!
[The Great Singapore Airlines Getaway]
With The Great Singapore Airlines Getaway, there's no better time to plan a trip with Singapore Airlines and SilkAir to more than 80 destinations worldwide, from only SGD148. Book by 27 September 2018 at singaporeair.com or the SingaporeAir mobile App to enjoy these amazing perks.
Sale Period: 6 to 27 September 2018
Travel Period: Selected periods between 1 April and 31 August 2019.
* Terms and Conditions apply.
With more than 80 destinations up for grabs, you'll be spoilt for choice. Don't worry, we've picked out several popular destinations so read on to find out which suits you best!
Penang – Flights from S$148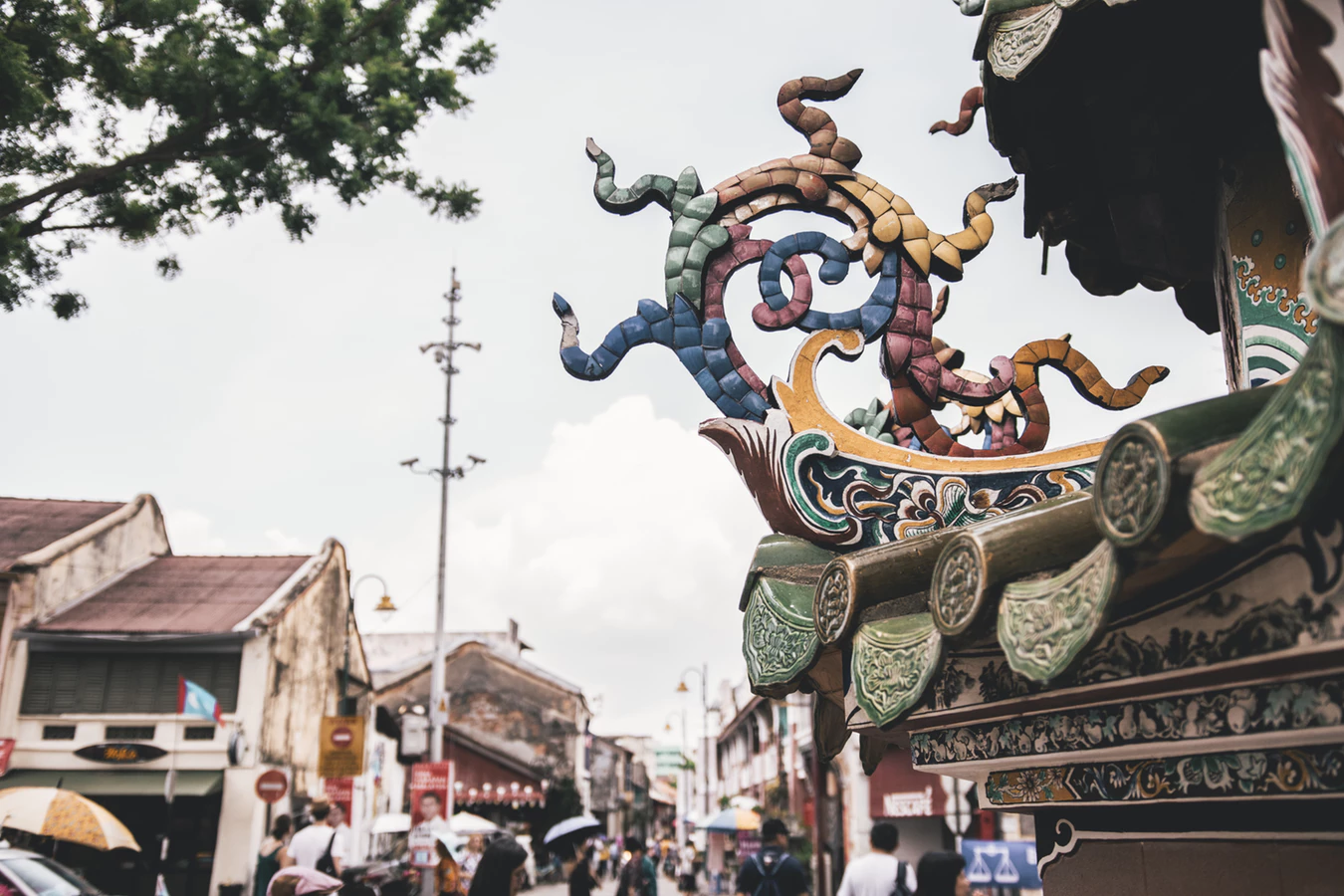 Food definitely comes to our mind whenever we mention this state. In Penang, you'll never be far away from food establishments that dish out some of the tastiest local delicacies. Furthermore, prices are so affordable that you can eat all you want without burning a hole in your pocket.
Penang is also rich in heritage, with its colonial past and cultural diversity. Check out the historic settlement of Georgetown, one of the few UNESCO World Heritage Sites in Malaysia. For those into Instagrammable moments, take some time to do mural hunting as well. If you're planning a day trip out of Georgetown, head up to Kek Lok Si, the biggest Buddhist temple in the country. Enjoy a cooling afternoon up Penang Hill, the highest point on the island offering the best view of Penang Strait. Shopping opportunities are aplenty as well, in the vicinity of Gurney Drive, Queensbay Mall and Komtar.
Yogyakarta – Flights from S$198
Known as the cultural capital of Indonesia, historical attractions are abundant within the city and beyond. Don't miss the opportunity to catch the epic sunrise at Borobudur Temple, one of the largest Buddhist monuments in the world.
Situated between oceans and highlands, it is also a perfect destination for adventure junkies. Challenge yourself with a hike up the active volcano of Mount Merapi and be treated to a breathtaking sunrise above the clouds! Head down (literally) to explore Jomblang Cave and discover the wonders of the natural underground world. For thrill seekers, head south to Timang Beach Gondola for that hair-raising ride above the crashing waves, or paraglide high up above Parangtritis beach for an exhilarating experience.
Hong Kong – Flights from S$258
Synonymous with shopping and eating, this bustling metropolis is an all-time favourite destination. With an endless array of dining establishments, local favourites such as dim sum can be found everywhere. In fact, Hong Kong prides on more than 60 Michelin-starred restaurants as of 2018!
There are ample sightseeing opportunities as well. First-timers should definitely check out the world-renowned skyline at night, either from the cross-harbour ferry or atop The Peak. Don't miss a ride on the city's iconic double-decker tram that runs through the major thoroughfare of Hong Kong Island, which offers you panoramic views of the city.
If you have time, discover some of Hong Kong's hidden gems that lie beyond the urban areas. Take a day off and explore some of the most scenic hiking trails overlooking the hilly terrain and concrete jungle.
Taipei – Flights from S$418
What's Taipei without its vibrant night markets? Soak up the lively atmosphere while hopping from stall to stall savouring their local specialities such as stinky tofu, oyster omelette and of course, XXL fried chicken chop!
There are also lots of sightseeing destinations in Taipei and beyond. Visit the viewing gallery at the top of Taipei 101, which was once the tallest building in the world. Or take a hike up Elephant Mountain (Xiangshan) in the late afternoon for breathtaking views of the sunset overlooking the cityscape. With its convenient MRT system, you can easily access the Beitou Hot Spring as well as the picturesque riverside town of Danshui on a day trip. Heading further out? Visit Jiufen and Shifen Old Towns which are both nestled in the mountains.
Tokyo – Flights from S$578
Calling the Japanese capital a city is a huge understatement.  As a megalopolis, it's simply impossible to cover it in its entirety. Feel the heartbeat of the capital by riding the JR Yamanote Line, an orbital rail route encircling the most important districts of central Tokyo. In fact, some of the most affordable and authentic food fare can be found at major rail hubs where working locals usually have quick meals on the go.
The commercial district of Shinjuku is not just a concrete jungle; providing verdant respite is the beautifully landscaped Shinjuku Gyoen, the green lung of the area. Check out Harajuku for its vibrant fashion and cafés, or pray for good luck at the Meiji Shrine nearby. Stop by Ueno Zoo and Ueno Park, and also the museums around the area. And how can one not visit Akihabara, the de facto tech capital and anime mecca?
Seoul – Flights from S$598
From eventful history, endless shopping to leading popular culture, Seoul has them all! Visit the historical complex of Changdeokgung Palace dating back to the glorious Joseon period, or head out to Suwon to see its mighty Hwaseong Fortress and Palace. For the daring ones, book a tour to the Korean Demilitarised Zone, long regarded as the last frontier of the Cold War where you can still feel the tense atmosphere of conflict.
Indulge in some serious retail therapy at the shopping hotspots of Myeongdong, Namdaemun Market, Lotte Department Stores and many more! If you're crazy enough, camp at some of the well-known celebrity hotspots where you could potentially bump into your favourite idols!
Melbourne – Flights from $588
Being one of the world's most liveable cities, Melbourne prides itself as the cultural capital of Australia. Take a walk around the city and you'll chance upon the vibrant art scene, with theatres, galleries, painted murals, live performances and jazz clubs at every corner.
Make a day trip out to Phillip Island or head inland to Yarra Valley, renowned for its vineyards. Melbourne is also the starting point of the Great Ocean Road, one of the most scenic drives in the world.
London – Flights from S$998
London is always buzzing with activity, from Camden Town's rock and roll vibes, to Shoreditch's too-cool-for-school atmosphere. There are plenty of things to do – how about a walking tour, sightseeing by the Thames, a ride on its iconic red buses or a picnic at one of the many green spaces? There's also always the option of day trips to the university towns of Oxford and Cambridge, the historic spa town of Bath, or the fun seaside town of Brighton. For the most epic scenery, check out the Seven Sisters cliffs and be rewarded with sweeping, panoramic views of the English countryside!
New York – Flights from $1,348
Hands down the most recognisable city in the world, New York is more than just glam and big money – it also has a dynamic culture supported by its diverse ethnic makeup and a prominent arts and music scene.
Must visit attractions include the Statue of Liberty, the Empire State Building Observation Deck, Central Park, and not forgetting Times Square, the heart of the world's capital! New York is the dream destination for many and it's not hard to reason why people want to visit again and again!
Book your next holiday on Singapore Airlines with your DBS/POSB card, then register your trip for a chance to
win a pair of Singapore Airlines Suites tickets
!
Be the first 200 DBS/POSB cardmembers to charge a minimum of $1,600 at www.singaporeair.com or SingaporeAir Mobile App and
receive a S$20 Expedia e-coupon!
*
Register
here
for both the SIA Suites Tickets lucky draw and S$20 Expedia e-coupon.
[
The Great Singapore Airlines Getaway
]
Travel to more than 80 destinations with
Singapore Airlines
and
SilkAir
to enjoy fares
from only SGD148
. Book by 27 September 2018 at
singaporeair.com
or the
SingaporeAir mobile App
to enjoy these amazing perks.
Sale Period: 6 to 27 September 2018
Travel Period: Selected periods between 1 April and 31 August 2019.
* Terms and Conditions apply.
---
Brought to you by DBS.