When the pandemic brought our travels to a standstill, a lot of us didn't know what to do with ourselves, more specifically our summer plans. It's hard to think of substitutes for the fun summer activities we had in mind. Some have taken this opportunity to explore their untapped culinary skills, while others have turned to gardening to quell their cabin fever.
Gardening may sound like a boring hobby at first, but if you think about it, it's the perfect way to bring the beauty of the outdoors closer to you. And I may be inserting my personal bias here, but what better way to reconnect with nature than by planting summer flowers in the prettiest shade of all? PINK!
Flowers alone are a calming presence in one's home; to plant pink blossoms will definitely add more life and colour to your house decors. Here are the cutest pink flowers that you can grow at home during summertime! 
1. Begonia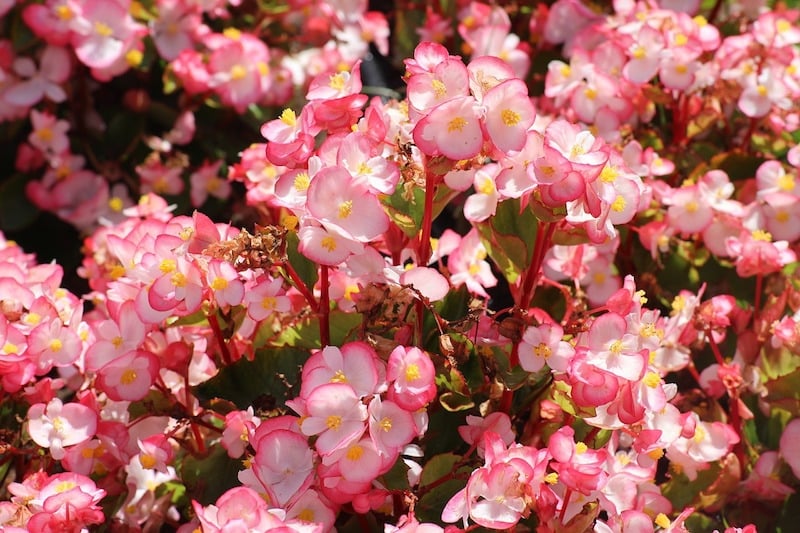 Begonia flowers are perfect for beginner gardeners because they're super easy to nurture and let bloom. Although it's among the popular summer flowers, exposing it to too much sunlight might stress it out. Begonia can actually flourish better where they can get afternoon shade. 
So, be sure to find the perfect spot in your garden which receives just enough sunlight but more shade. Better yet, plant these pink flowers in a hanging basket at your terrace instead. In winter, you can grow Begonia as houseplants. Make sure to keep the soil moist and not too wet in any season!
2. Bougainvillaea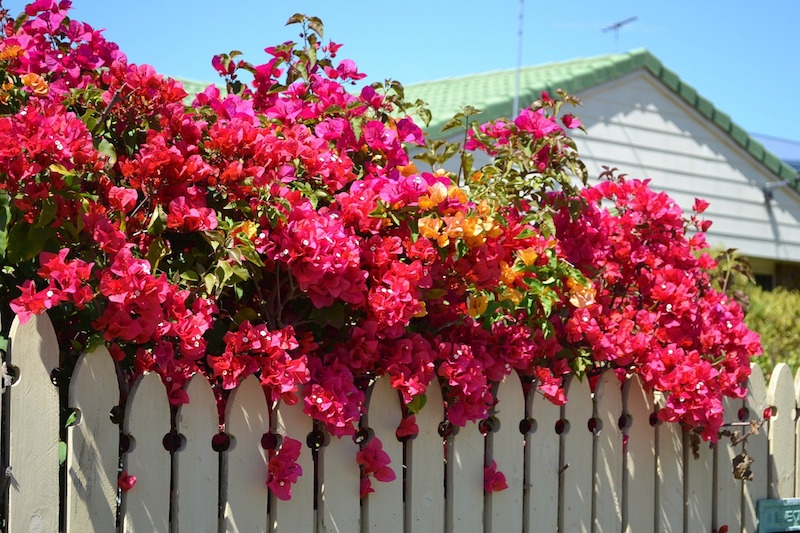 Bougainvillaea flowers can grow from bushes, trees, or crawling vines. In the tropics, these pink flowers are widely planted to climb fences, gates, and trellises. Bougainvillaea are sun-loving flowers so they grow best in the open where they meet the sunlight in its full glory! Plant these precious flowers by cuttings and don't overwater them!
3. Dahlia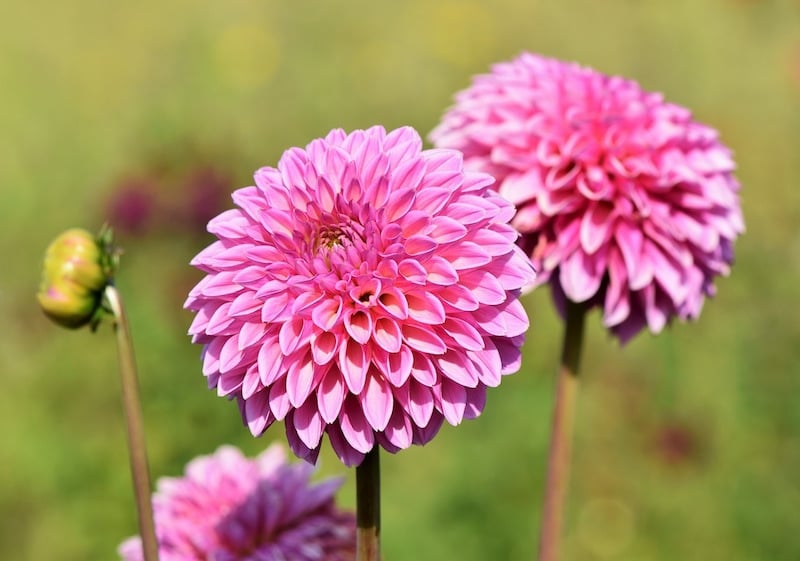 You can actually start growing Dahlias in the spring and watch them bloom through summer to autumn. They are one of the most exciting flowers to plant because they come in several colours and sizes, from two-inch lollipop-sized Dahlias to 16-inch "dinner plate" blossoms. To date, there are 42 recorded species of Dahlias you can choose from!
These pink flowers may bloom in the summer but at the same time, they're not suited to extremely hot climates. Remember to keep them moist under moderate temperatures and to plant them in well-drained soil. Give them six to eight hours of direct sunlight each day, morning sunlight being the best kind!
4. Geranium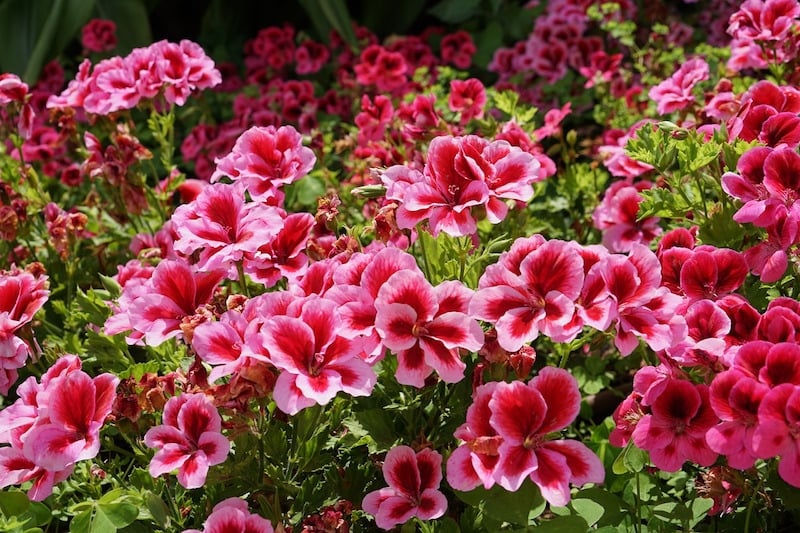 Perfect for those dreaming of bright manicured gardens, Geraniums not only come in rosy colours such as pink, coral, and red, but they're also easy to grow and emit a pleasant fragrance anybody would want in their small meadow. 
The requirements of caring for your Geraniums will depend on where you plant them. If you want to pot them indoors, they'll be able to tolerate moderate sunlight exposure. They will also need well-draining potting soil to match. If you want to grow your pink flowers outdoors, be sure to provide equal amounts of soil, peat, perlite, and give them four to six hours of sunlight. Most importantly, when summer has left, Geraniums must be sheltered from the cold!
5. Gomphrena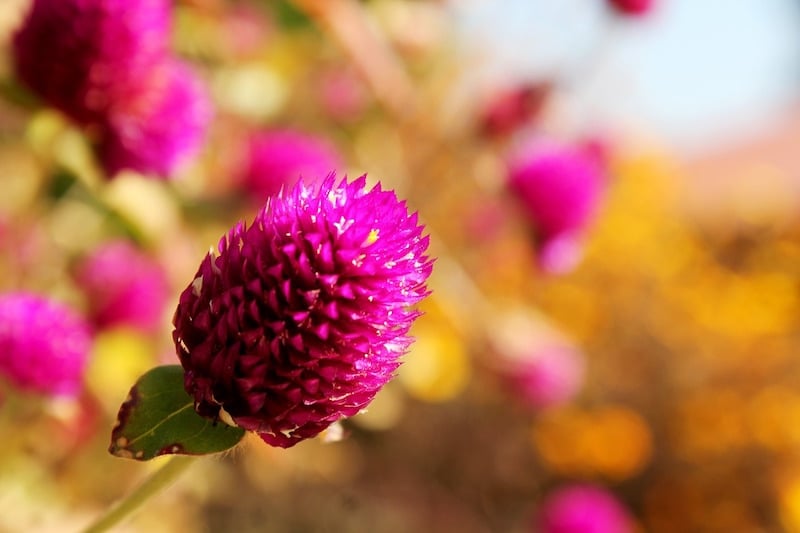 Yet another summer flower that isn't hard to grow at all is Gomphrena, also known as Globe Amaranth. Gomphrenas grow from June and can last until October; they'll germinate faster if you soak the seeds in water before planting them. They'll also need warm soil to flourish, which is why it's best to cultivate these cotton ball-shaped blossoms in warmer climates. 
The great thing about Gomphrenas is that they can grow in any type of soil except alkaline. Just make sure you plant them somewhere they can get a healthy amount of sunlight and drainage every day. If you want more colour variety, don't fret. Gomphrenas come in pink, lavender, white, and even yellow!
6. Hibiscus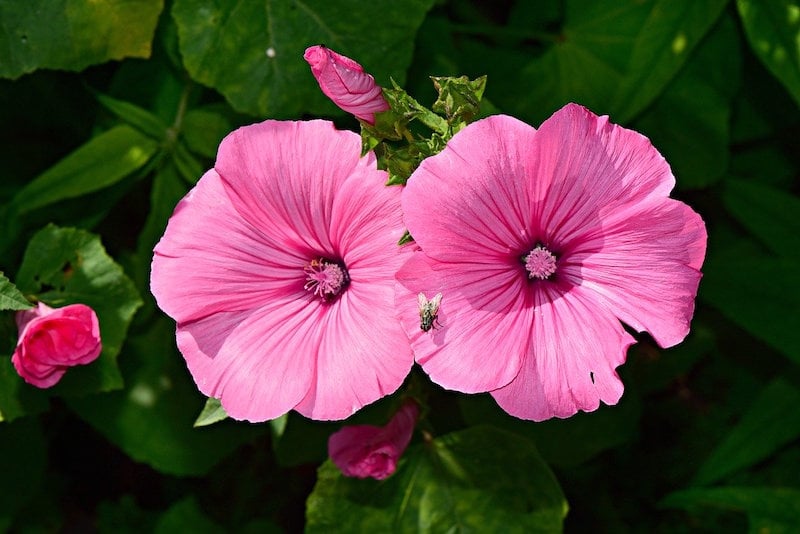 These regal pink flowers ideally bloom in tropical or humid temperate climates. That said, Hibiscus flowers should still be given enough afternoon shade when the summer heat is in full swing. Given this, gardeners often plant Hibiscus flowers in pots or containers to make it easier for them to move the plant around and avoid its overexposure to sunlight.  
If you want to catch these rosy blooms in all their glory, then keep in mind that they grow best between 16-32°C. Furthermore, make sure to water your Hibiscus in large amounts when it's currently blooming. Hibiscus flowers come in adorable colours, from pink, yellow, lavender, to coral, white, and red!
7. Knock Out Rose
It's hard to resist Knock Out Roses when they're so easy to grow. These pink flowers can practically bloom anywhere in your garden, but of course, they'll grow best where they can get the most sunlight. Slightly acidic or well-drained soil is recommended when growing your Knock Out Roses. For the best gardening experience, grow these blushing wonders from spring and watch them bloom through summer to fall!
8. Stargazers (Asiatic Lilies)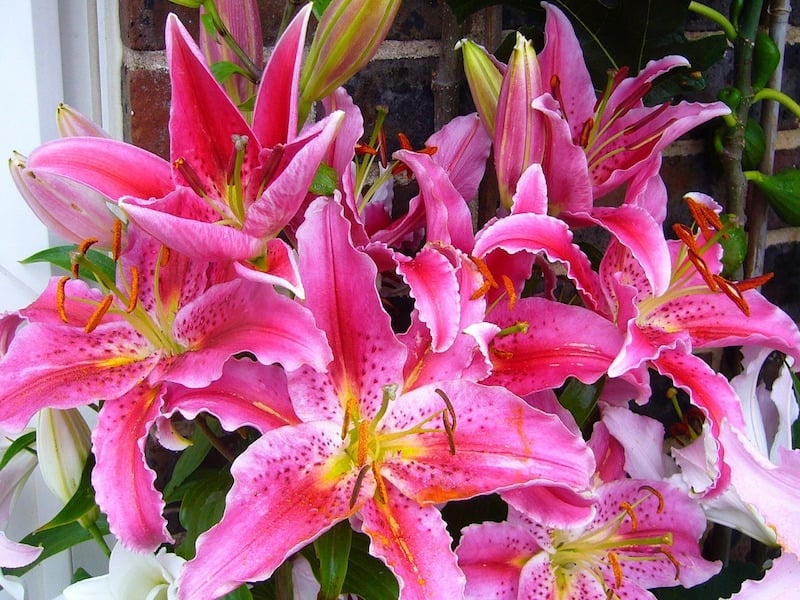 Asiatic Lilies, commonly known as Stargazers are one of the most arresting pink flowers you'll ever see. Although they look intimidating to grow, cultivating Stargazers isn't that complicated once you've learned the right way to do it. 
Be sure to find a spot in your garden which gets six hours of sunlight and enough shade. In addition, if you want to see your Stargazers bloom to their full potential, don't plant them on soggy soil. Instead, use organic soil that's well-draining and goes six to eight inches deep beneath the surface. These striking blossoms come in yellows, pinks, oranges, and white!
9. Petunia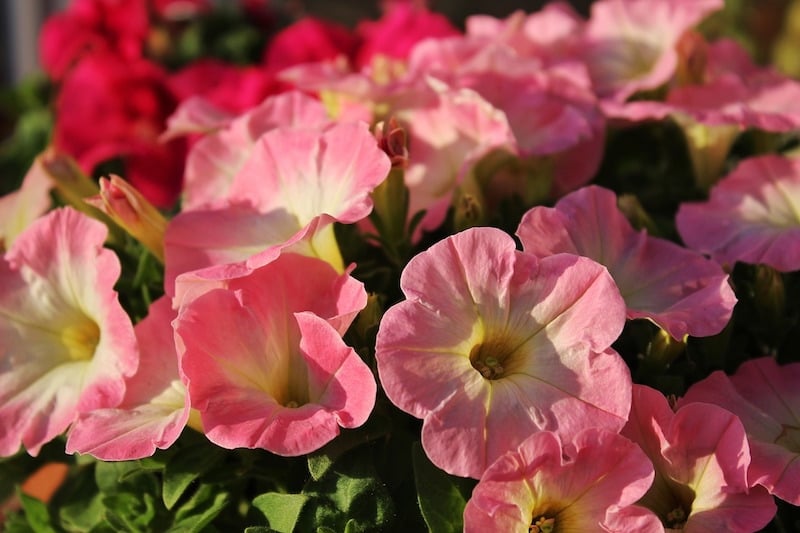 How can you not fall in love with these darling rosy Petunias? These petite blossoms are the perfect addition to a charming and loveable summer garden. Petunias come in many pastel shades aside from pink, such as purple, yellow and coral. In fact, there are even petunias that bear two colours in one flower: purple and white, white and garnet, white and pink, among many other combinations!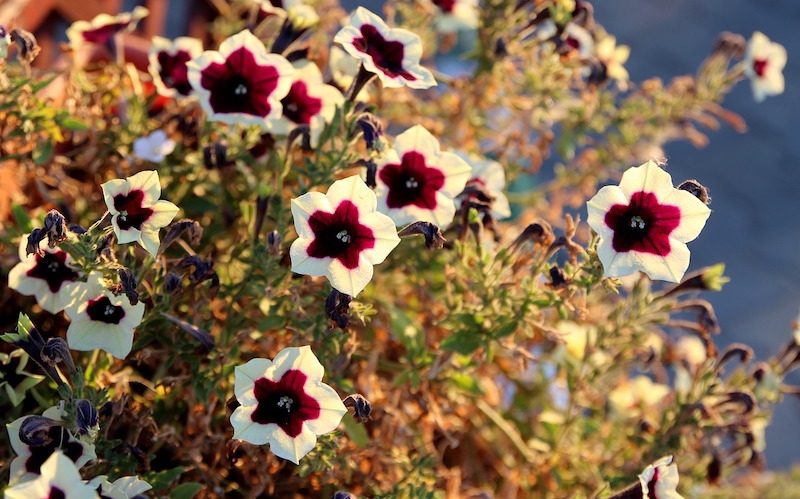 To grow these adorable flowers in your home, give them as much sunlight as possible along with regular watering. It's also important to know that petunias can still bloom in shaded locations, but their flowering will be limited compared to those that bloom under full sunlight. 
Prior to planting your petunias, make sure the soil has well-composted organic matter incorporated into it. Petunias need constant care but your garden aesthetic will surely benefit from it two-fold!
10. Zinnia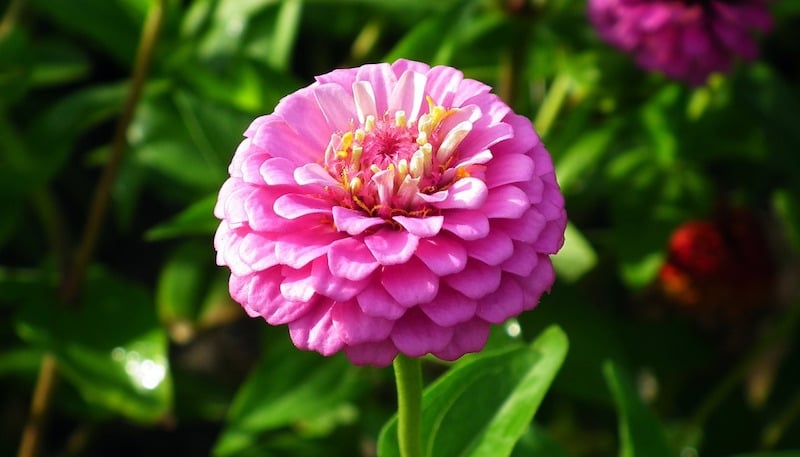 Zinnia is a gorgeous pink flower that looks as if it could be made into a fairy's bed! If you want in on this refined-looking plant, make sure to space the seeds several inches, or even a few feet apart in your garden. These pink flowers will need the legroom because Zinnias are prone to powdery mildew and other diseases that emerge if the seeds are planted too close to each other. This space will also allow Zinnias the air circulation they need! 
Also read: 7 Best Cherry Blossom Spots in Thailand That Will Take Your Breath Away
So, did this list of pink flowers that you can cultivate this summer inspire you to start your little meadow? Keep us posted on your gardening endeavours!