Interlaken is a quaint suburban town situated in the mountainous region of central Switzerland. The name of the town roughly translates to 'between two lakes'. In this case, the two lakes are the beautiful Lakes Thun and Brienz. So, basically, an aerial view of Interlaken would look like this:
While it is not as populated as Zurich or Geneva, the rustic charms of Interlaken certainly shine through. Thanks to its abundant natural beauty and lush greenery, Interlaken is, in my opinion, one of the loveliest places in Europe. For the first time visitor to this alluring town, here's a list of 14 must-do things to make the most of your time in Interlaken!
1. Ride the funicular to the top of Harder Kulm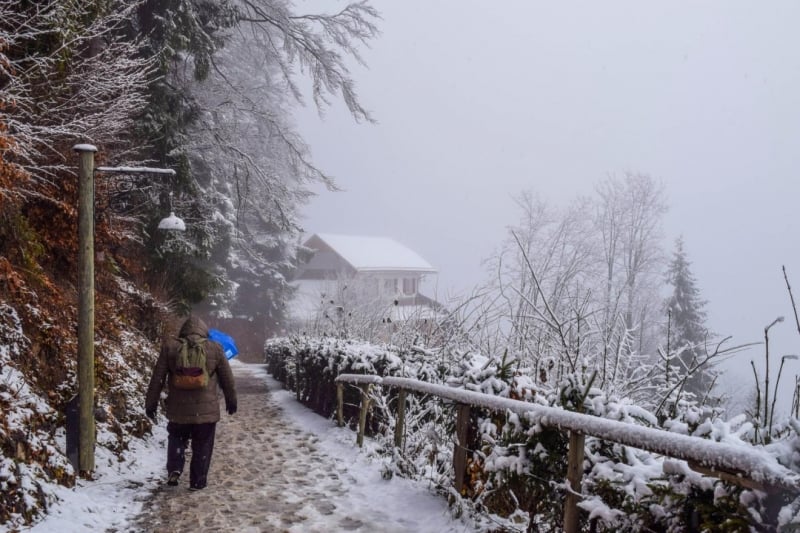 2. Embark on an epic ride to Jungfraujoch, the highest railway station in Europe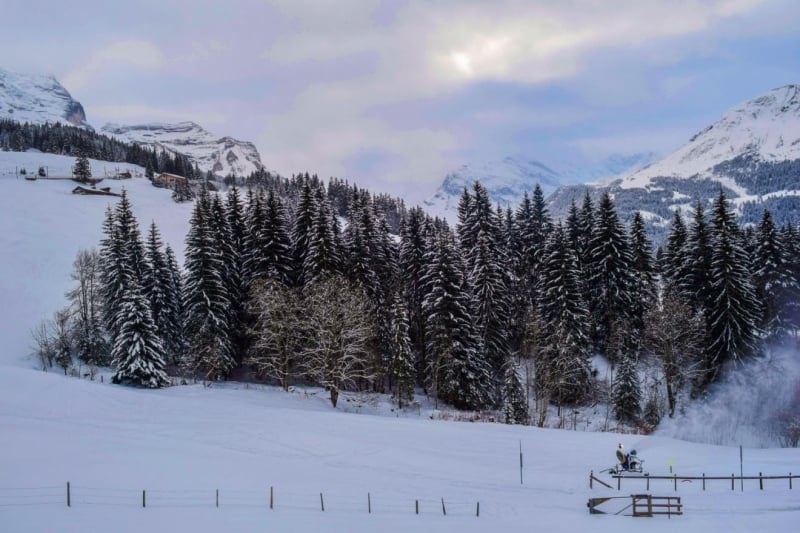 The journey starts from the Interlaken Ost Station and could take up to two hours, depending on which route you take. Whichever one you choose though, rest assured that you'll be treated to fantastic views along the way. On a clear day, you might even be able to see the mystical blue glow of the mountain's glaciers as you ascend in altitude.
The train stops at Jungfraujoch, which is the highest accessible point in all of Europe! Featuring an ice palace, multiple viewing platforms, restaurants, and a Lindt Chocolate shop, Jungfraujoch is a must-visit for every traveller in Interlaken. That being said, even the journey towards Jungfraujoch is a magical experience.
3. Bring your own chocolate fantasies to life at Funky Chocolate Club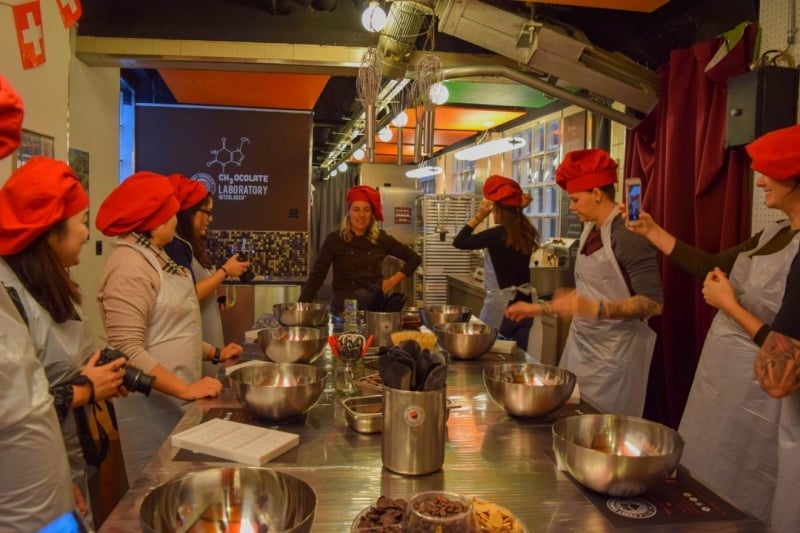 Let's face it: who DOESN'T like Swiss chocolate? Well, take your love for chocolate to new heights at Interlaken's Funky Chocolate Club! Apart from offering a wide selection of premium chocolates to buy, you can also 'enrol' in an hour-long chocolate-making class!
After a quick introduction and some chocolate taste-testing, it's time to put on an apron, grab a spatula and start bringing your chocolate fantasies to life! It's simple! The friendly 'teacher' guides you through the relatively therapeutic process: Choose which type of chocolate you want to work with, temper it, layer it, decorate it, and then a few hours later, return to the store to collect your own personalised chocolate bar!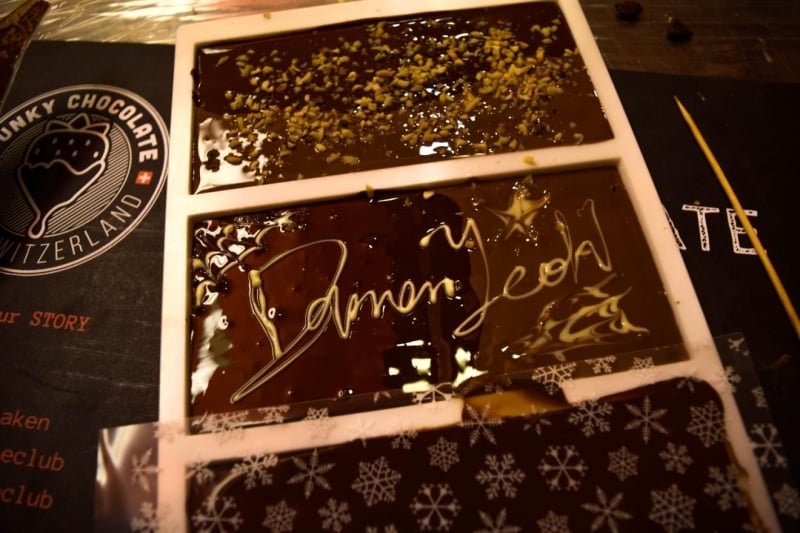 And the best part? You get to finish up all the gooey leftover chocolate from the chocolate making session! #sugar_rush!
For more information and for reservations, check out Funky Chocolate Club's official website.
4. Visit the historical Interlaken Casino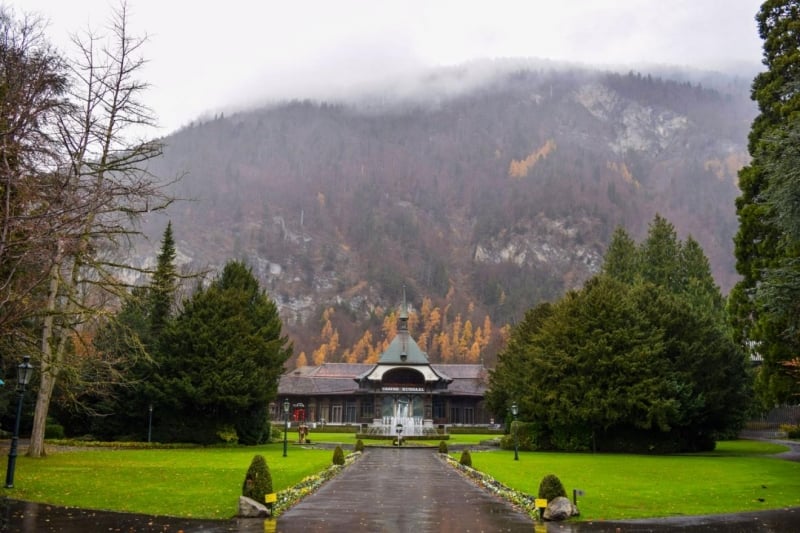 5. Be awed by the breathtaking view at Schynige Platte
6. Admire the pristine views of Lake Brienz
7. Take in the panoramic view of the surrounding mountains at Lake Thun
8. While you're there, explore the St. Beatus Caves
The story of the Caves of St. Beatus is the stuff of legends in local Interlaken lore. The story goes that St. Beatus chose the caves as his hermitage after he had banished a dragon into the depths of Lake Thun. Don't get too close to the water's edge now!
Of course, while you're unlikely to encounter mystical creatures in the cave, what you will find is a haven of natural beauty, with wide gorges, various rock formations, limestone structures, and a waterfall which flows throughout the cave, pouring out and rushing beneath a traditional Swiss house in the mountains.
There's also a museum within the cave with guided tours happening every half an hour.
9. Venture into the medieval town of Unterseen to for some peace and quiet
10. Head off the beaten track and visit the Weissenau Nature Reserve
11. Cross the impressive Panoramabrucke Sigriswil…
Hanging 180 metres above Gunmi Gorge, the bridge stretches over 300 meters and offers breathtaking views of the Bernese Alps looming over Lake Thun.
12. …to visit the Oberhofen Castle sitting on the edge of Lake Thun
Situated in the quaint town of Oberhofen, this 13th-century castle is a testament to the sophisticated architecture of days long gone by. Featuring gardens along the riverbank and a stunning view from atop the tower, the castle is another top attraction to visit!
13. Explore Hoheweg, the 'main street' of Interlaken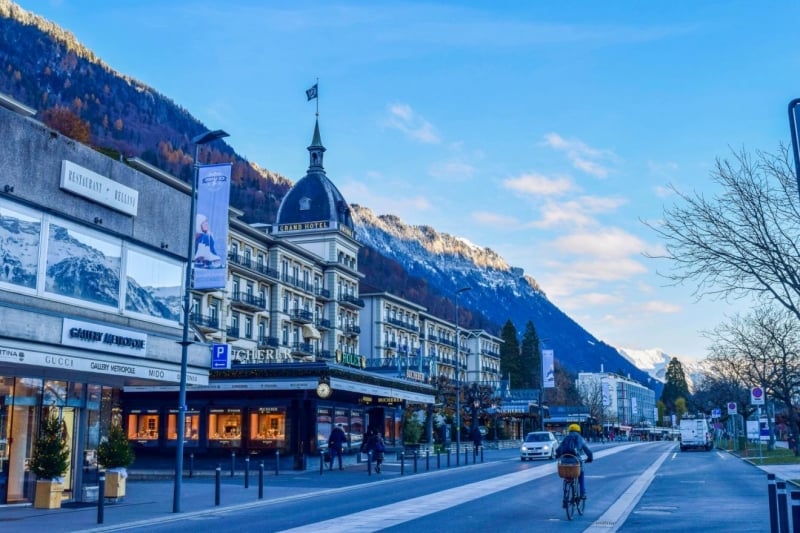 Along Hoheweg, you'll find many important monuments of Interlaken, such as the 150-year-old Victoria Jungfrau Grand Hotel. Directly in front of the hotel is a wide open field which turns into Ice World during the winter months. During this time, you will find five temporary ice-skating rinks, connected by well over 400 meters of ice ramps! On top of ice-skating, you can also hire a lane for curling!
Apart from this, you will find multiple souvenir shops along the what is effectively the main street of Interlaken. You'll find a large array of Swiss watches, army knives and other trinkets and memorabilia. Perfect for picking up a souvenir for the folks back home!
14. Go on a relaxing walking tour of the town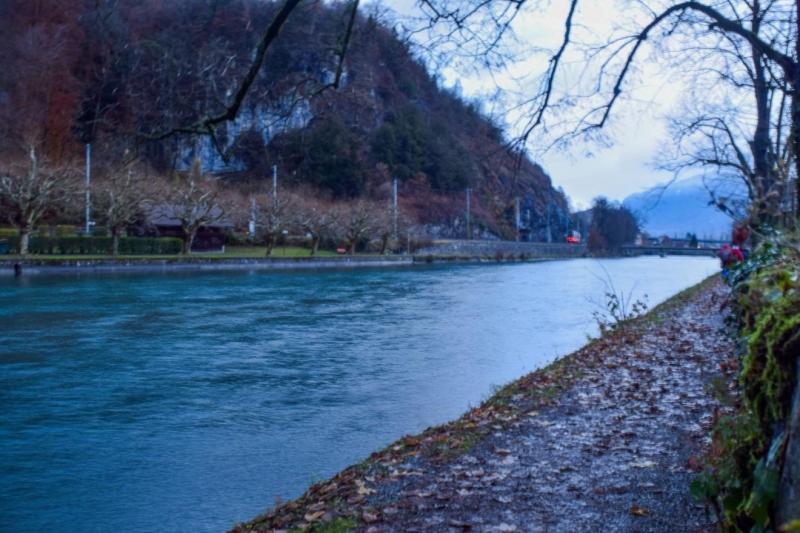 Interlaken: One of the most beautiful towns I've ever seen
Even though Interlaken is known as the transport gateway to the mountains surrounding it, and people generally only use it as a stopover on their way to Jungfraujoch, I find Interlaken to be a town filled with a sort of charm that leaves a deep impression on the soul.
With so much natural beauty throughout all the seasons, spending time in Interlaken was truly a serene experience. And having gone through this list, you too can make the most of your time in Interlaken – and you really should!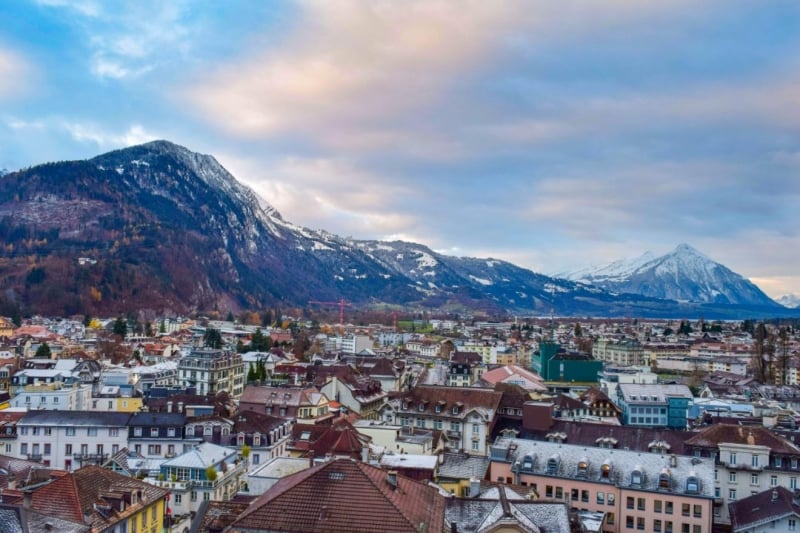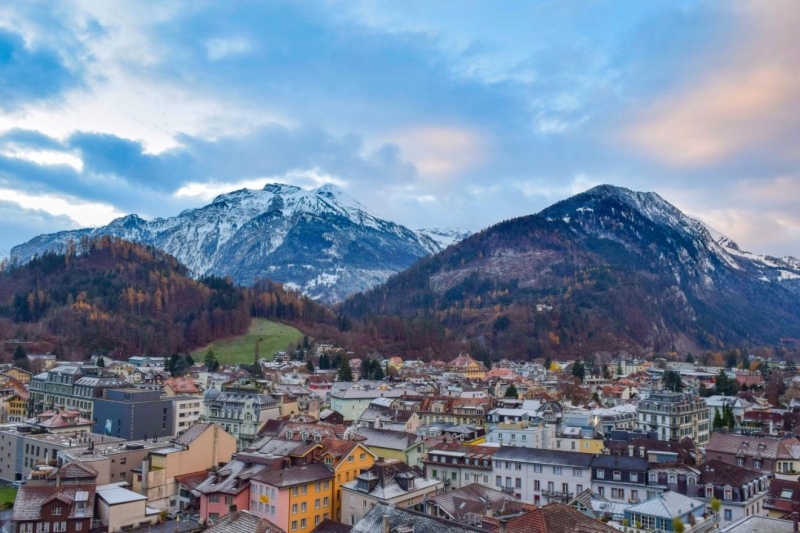 After all, how many towns can you think of that can offer you views like these (above) from your hotel window?
---
Thanks to Sedunia Travel for the unforgettable media trip to Interlaken and beyond.