Switzerland – the land of snowy peaks and so-good-that-it-melts-in-your-mouth chocolate.
So everyone knows about….
The Swiss Alps, The Chocolate, The Swiss Cheese.

Image credit: Ania Mendrek
But did you know that you could also….
1. Swim in a river full of drinking water?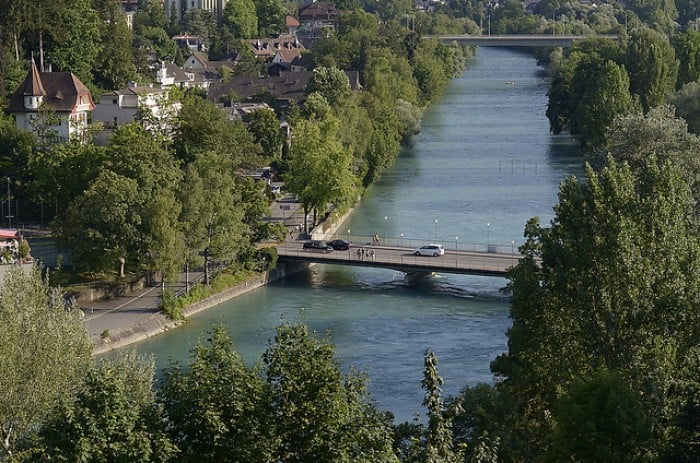 Image credit: Vasile Cotovanu
This is an extremely popular activity in Bern among locals and tourists alike ­– where else are you able to swim in a river full of drinking water? Take huge gulps as you swim, it's perfectly safe!
2. Have text messages sent to you from cows?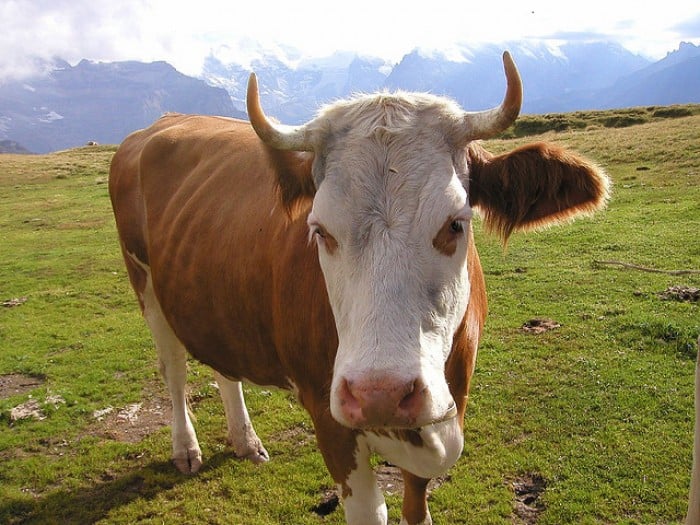 Image credit: Timo Newton-Syms
A particular farmer placed sensors in his cows' uteri as well as in special bags around their necks, and text messages will be sent to the farmer's phone once any cow is in heat! Talk about weird text messages…
3. Explore an ice palace found on top of Switzerland's highest peak?
Image credit: Kacka a Ondra
Located 3, 454m above sea, the ice palace can be found at the Top of Europe! Venture through chilly ice corridors, and feast your eyes on ice sculptures of bears, eagles, and you know, everything else in between.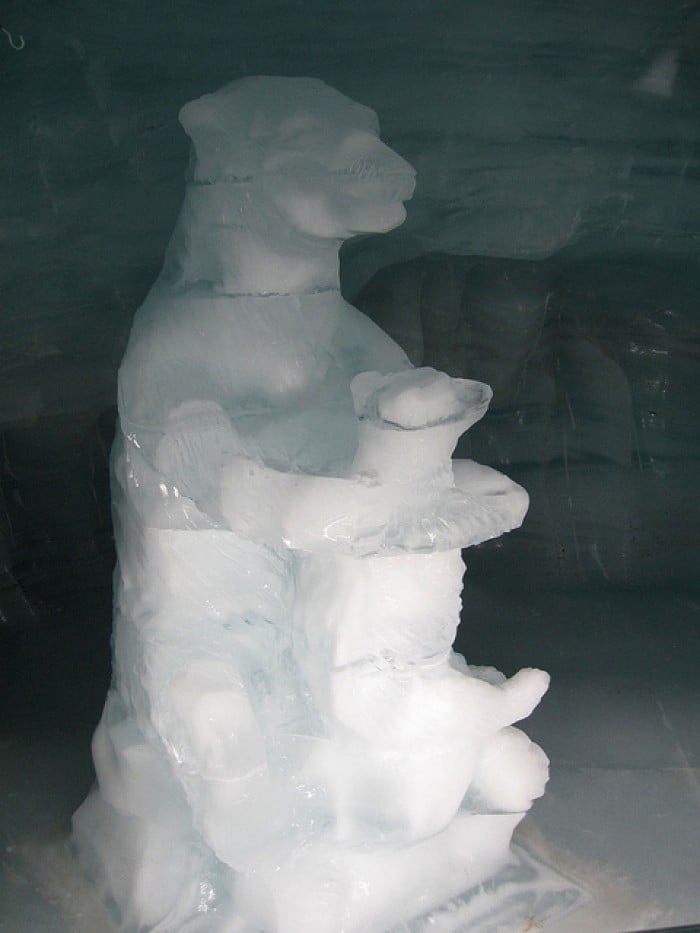 Image credit: visualpun.ch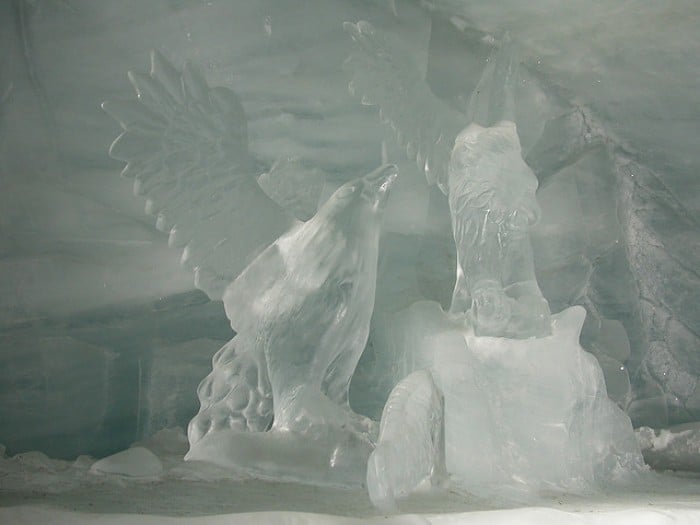 Image credit: Michael Springmann
4. Stand next to a giant three-legged chair?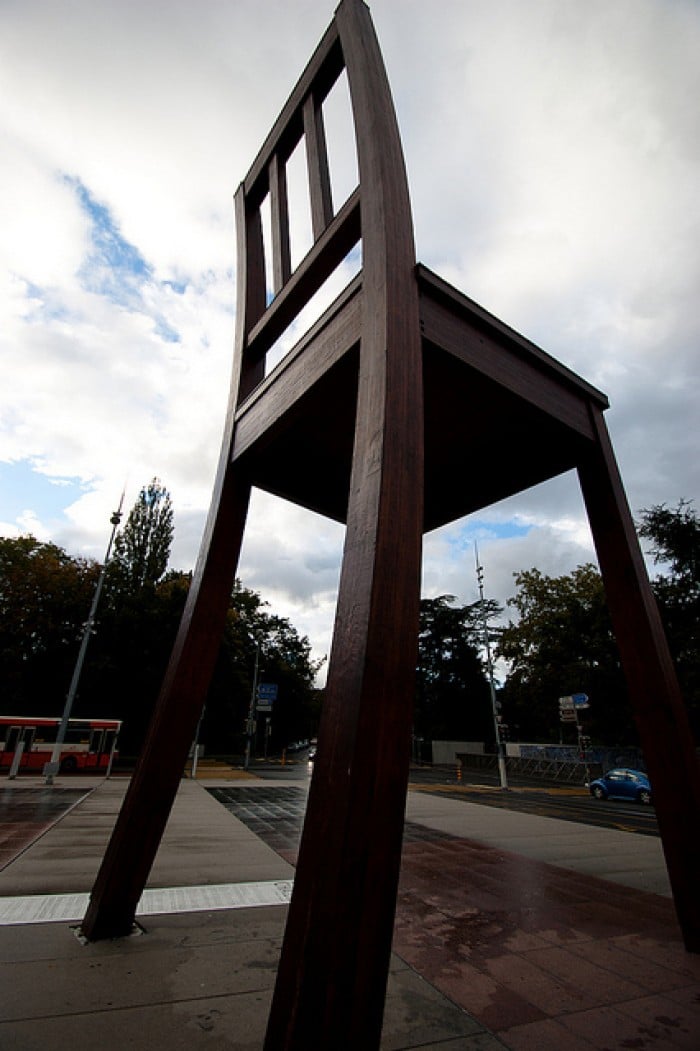 Image credit: Soon Koon
Feel small beside this TOWERING three-legged chair in Geneva fit for giants.
5. Look at a huge fork in the middle of a lake?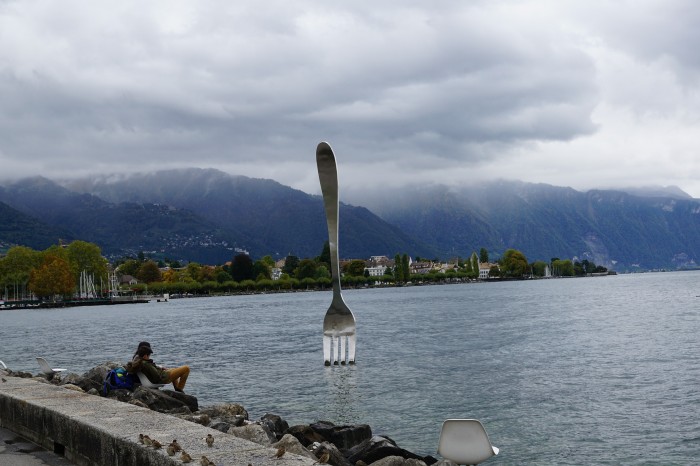 A huge fork. In the middle of Lake Geneva. 'Nuff said.
Also read: The Majestic Vineyards of Lake Geneva, Switzerland
6. Attend a Sheep Beauty Contest?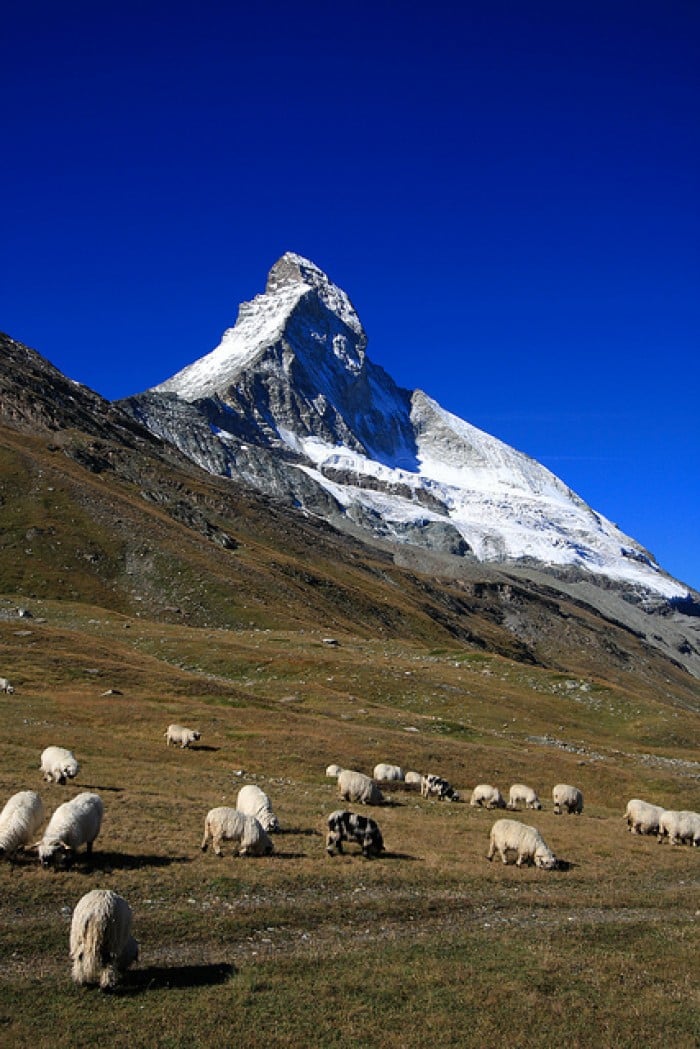 Image credit: Sam Ng
Move over dolled up chicks – here in Switzerland, the sheep take centre stage. In the village of Furi, farmers pit their sheep against each other in a "Miss Sheep-iverse" fashion during the annual Shepherd Festival.
7. Sit (or stand) in an open-topped gondola?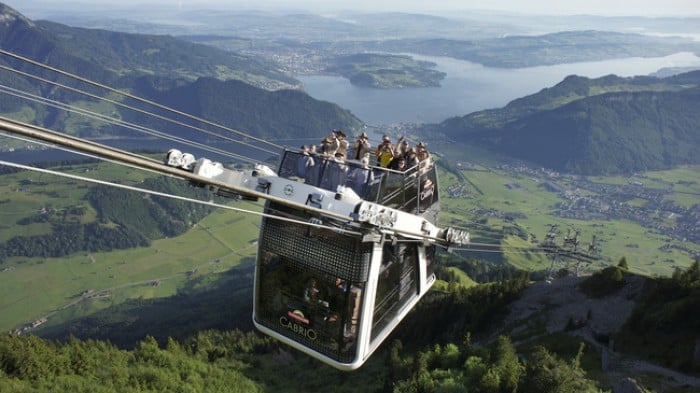 Image credit: My Switzerland
Marvel at the beaaautiful landscapes without having to look through a glass panel… Is there anything better?
8. Have a popcorn break halfway through a movie?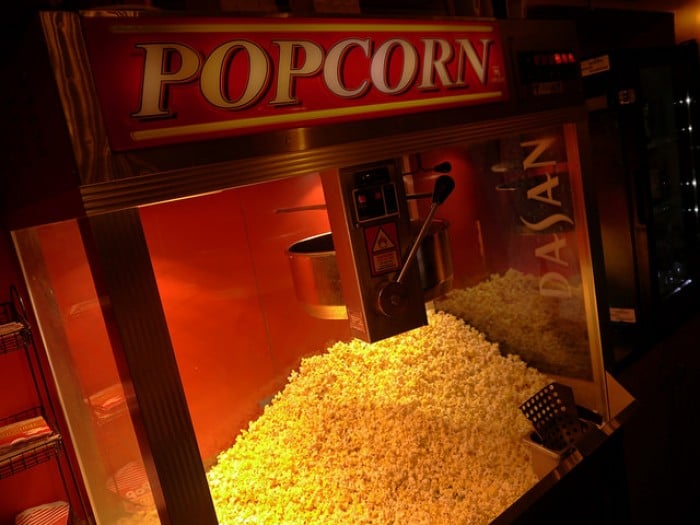 Image credit: Jon Seidman
Most movies in Switzerland actually have intermissions, perfect for a popcorn run or toilet break! No need to worry any longer about your popcorn running out in the middle of a movie, now you can eat to your heart's content!
Also read: 15 Reasons Why You Must Visit Switzerland
Bet you didn't know that you could do all these quirky things in Switzerland! Special thanks to  Switzerland Tourism for inspiring this piece. There are more exciting things to come for Switzerland. Stay tuned!