Now is the era of the revival of romanticism, one among other fads such as social media addiction, plagiarism and gay guys converting into straight dudes.
Prior to my flight to Bali, I tried giving myself a chick flick enema by watching cheesy movies for two straight days, just to try to grab inspirations for my solo trip. I noticed that most of today's travels are highly influenced by movies and everyone wants to travel and make a good story out of it, even men travellers are joining the bandwagon. Raise your right hand if you agree.
Why chick flick and not something oozing with machismo? The answer is simple, you would not want to pull a peg out of Gladiator and start killing random people unless your name spells G-A-D-D-A-F-I.
You want to go to Japan? Watch Lost in Translation, Tibet? Google Brad Pitt, exploring Middle East? Play Sex and the City 2, Thailand? There's Hangover Part 2, booked some malaga flights? Look-up classic Clint Eastwood movies. Visiting the USA? Do a Sacha Baron Cohen marathon.
Also read: Revelling in Bali's Beaches on A Family Vacation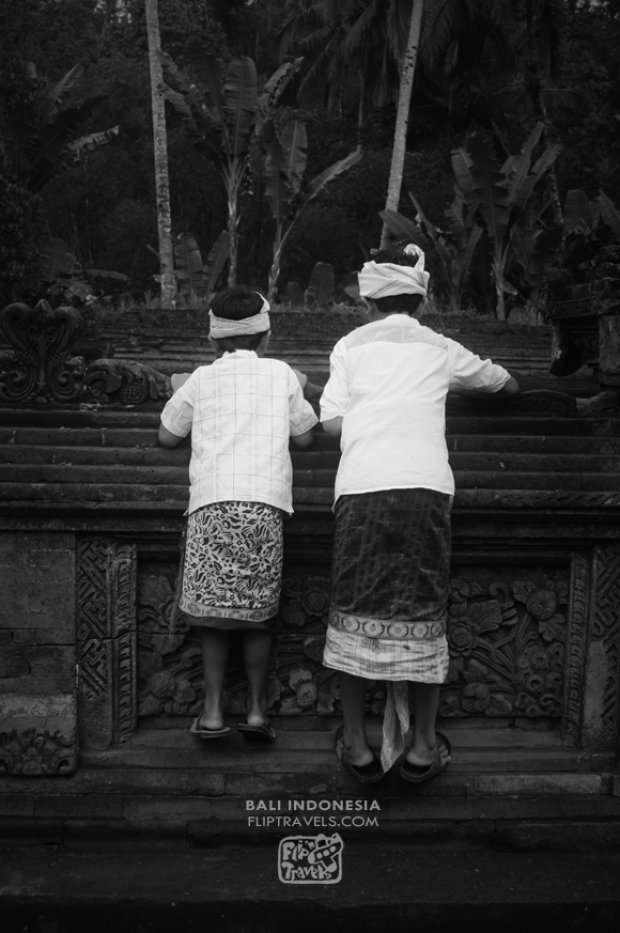 So just for kicks, here's how you can pull a chick flick inspired trip when you are in Bali:
Step 1: Choose the right town
In this case, I opted staying in Ubud. I can't say Julia Roberts was responsible with this decision but Julia Roberts was responsible with this decision. Little Australia aka Kuta is the popular destination, but unless you are into drunk white kids and Boracay gone screwed, you may want to move out of it after few days because the real Bali is anywhere but Kuta.
Also read: An Enriching Batik Tour While Travelling To Ubud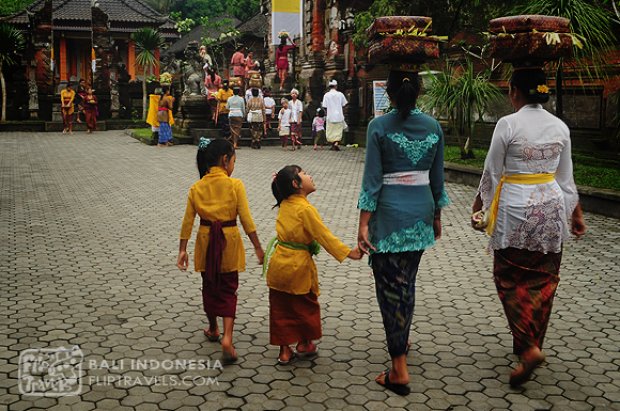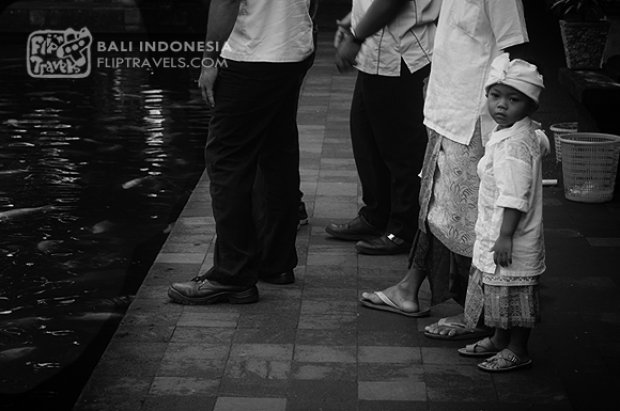 Step 2: Book a homestay
Ditch the hotel reservations, first class hotels will never bring you to anywhere, the nearest you can get your first hand experience of Balinese culture, is from that room service who is most likely from Java.
"Do you want some Javanese coffee, sir? Javanese tea or just plain Javanese?"
Also read: Our Bali Family Vacation with Coffee and Monkeys
I stayed in Siti Homestay in Ubud as recommended by a travel blogger friend and that just changed the trip to a whole new different experience. The homestays have traditional Balinese concept of housing complete with concentric pavilions, granary, house temple and you get to stay in a Sakenam or the guest pavilion in a fraction of the hotel room prices.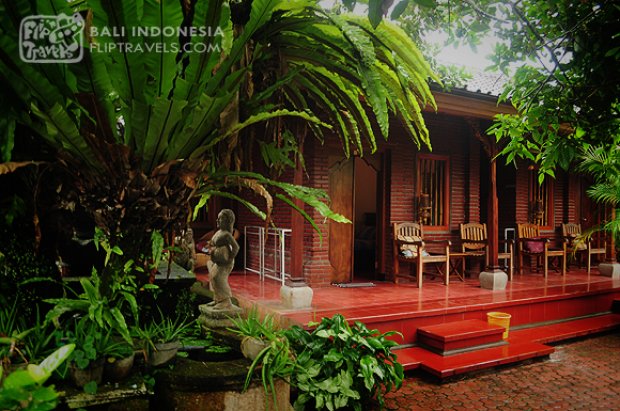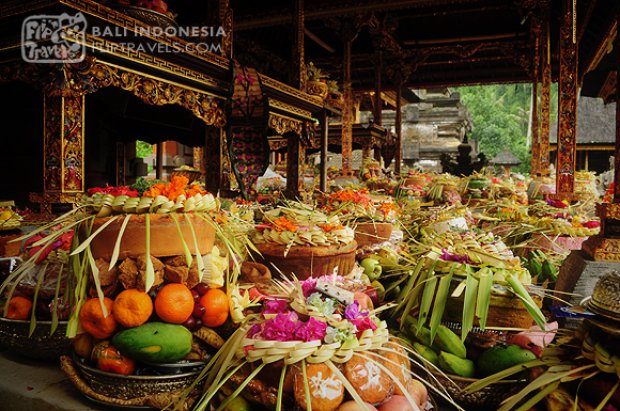 Step 3: Rent a bike
When I say bike, I mean motor bike. Ubud is a hilly town that requires some serious hemorrhoid-popping pedal strength, and if you are not really 21 years old anymore—the vespas are the best/only option. I rented a mountain bike and after a round around the town, I returned and exchanged it with a Yamaha Ninja. Motorbikes are more enjoyable minus the hardcore exercise, I know exercise is good but it was a vacation and if I just wanted to do a good old healthy cardio, I should have just stayed in the city and hit the gym. So when in Ubud, just chill, drive easy and catch the breeze like a pre-rehab Lindsay Lohan.
Also read: Tips for Driving in Bali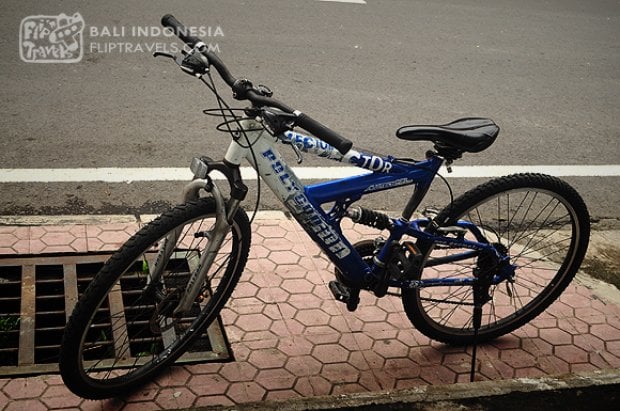 Step 4: Do what locals do
Eat where they are eating, shop where they are shopping, yada yada yada you know the drill. But for me, Ubud was extra special, the owner of the homestay brought me to Tirtha Empul, not just to see the place but experience it. It was a full moon and they say bathing in the holy springs will give you good luck and wash away the bad vibes of the past. Sounds really perfect, but the idea of a crowd bathing on a small pool scared me off a bit. Jumping on public pools is one of my pet peeves, I might as well ask someone to pee on me directly.
But when I saw the holy springs, I immediately took my clothes off and donned the traditional sarong.
Also read: 7 F&B Places in Bali To Spoil Your Stomach With Good Food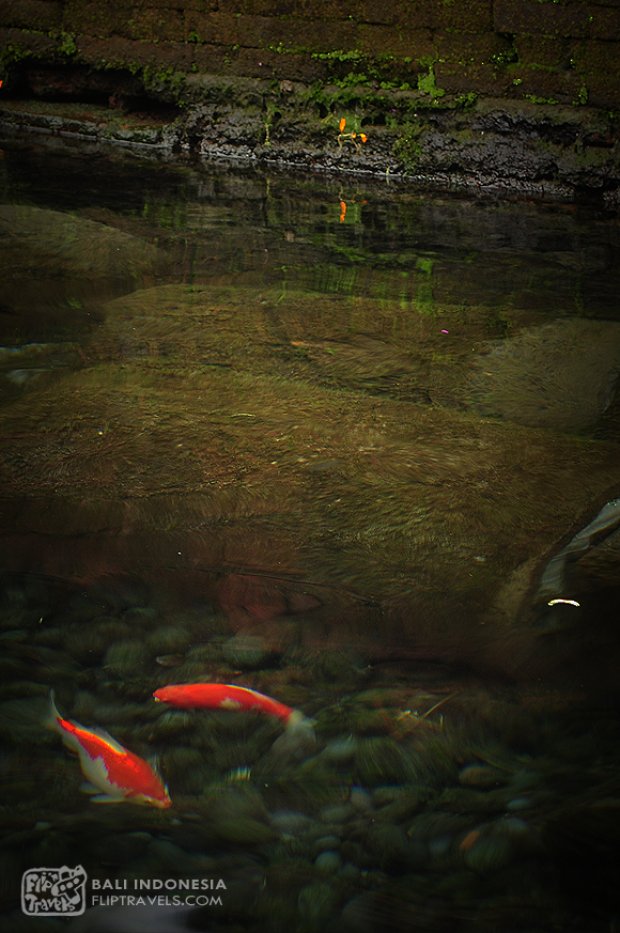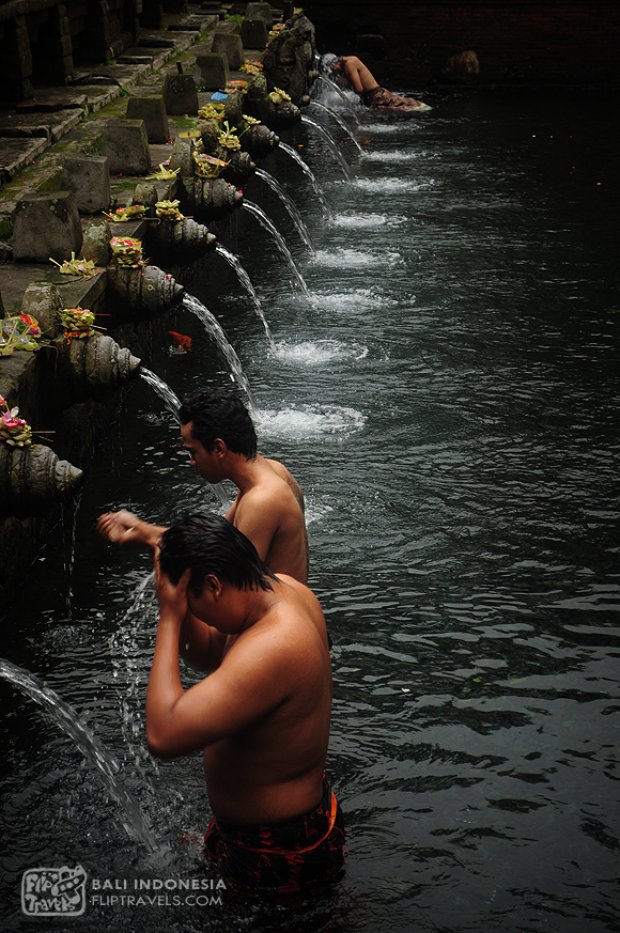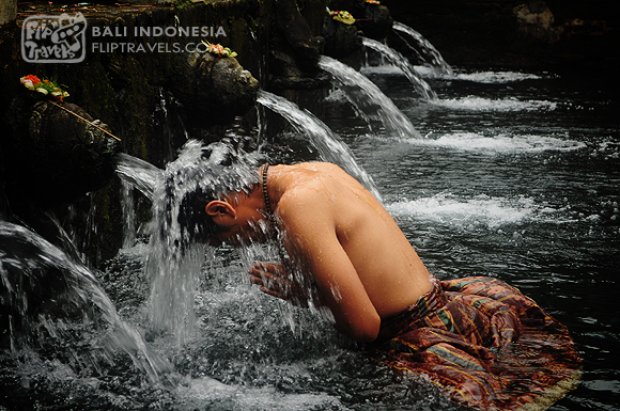 This may be too cornball to some, but I really felt the unexplained energy when I stuck my head to the thousand year old fountain mouth. I literally shed tears and I'm not sure if that was because of the overwhelming spiritual experience or I am channelling too much of my inner Robert Pattinson. One thing I am sure, I will be going back to do it again as promised and because it really felt like it is powerful and it made me a Jedi of some sort.
Step 5: Clichés clichés clichés
The flat obvious chick flicks' trademarks are the clichés, so incorporating it in between your itinerary is a must to make a convincing chick flick vacation. Most people I know may squirm with the mere thought, but I must say this: The biking under the rain, playing with local kids and taking reference from all imaginable pop culture elements relating to Ubud, well, actually (oh dear, here we go) made me feel really really good.
And what's a Balinese cliché without visiting the overrated household name—Ketut?
Also read: Visiting Bali? Two Mind-Blowing Temples Worth the Visit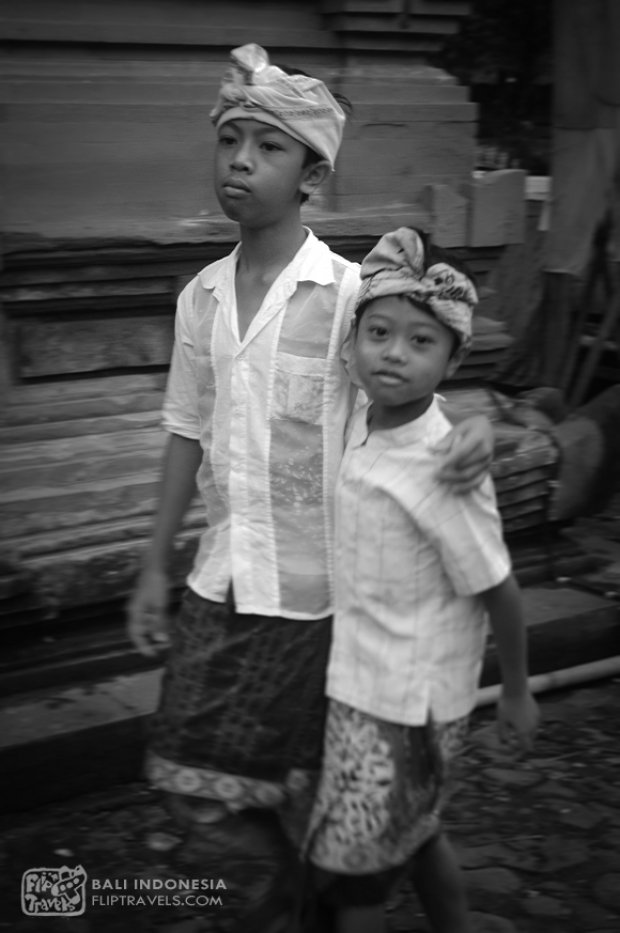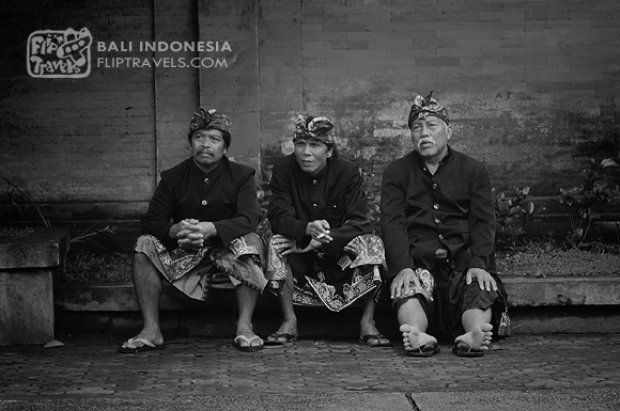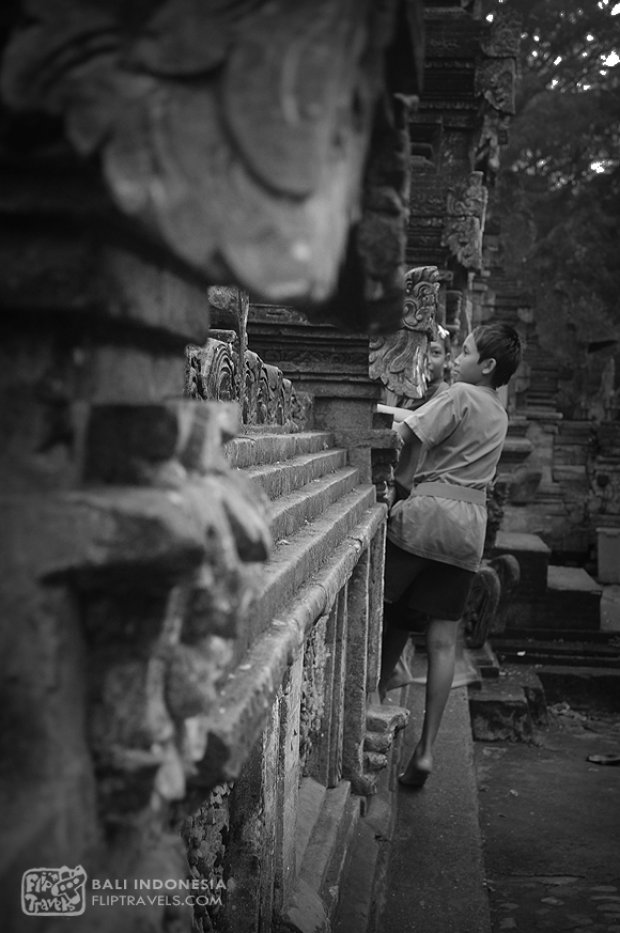 Step 6: Hang out with a local
This one deserves a separate post, so watch out for it next week.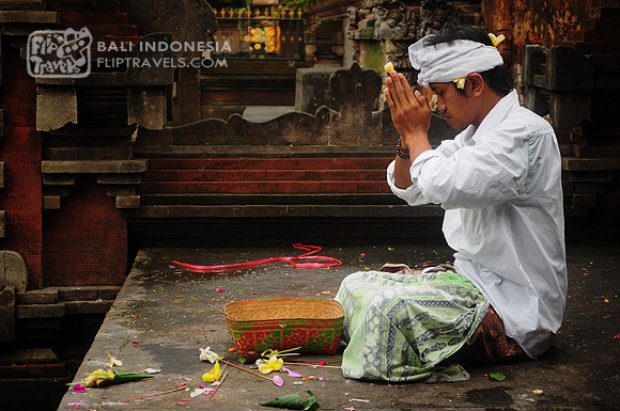 Point is, we may not know it, but we are apparently living in a generation of cheesy movies and we LOVE it. I love it! There's a subtle exhibitionism and a degree of narcissism in each and everyone of us, that there's an urge to be creative on what we say and do online, that everything has to be picture perfect or at least 'publish button' worthy and it should be like as if John Hughes and Joyce Bernal are directing our lives.
Contributed by Flip'n Travels.