Contributed by The Bisaya Traveler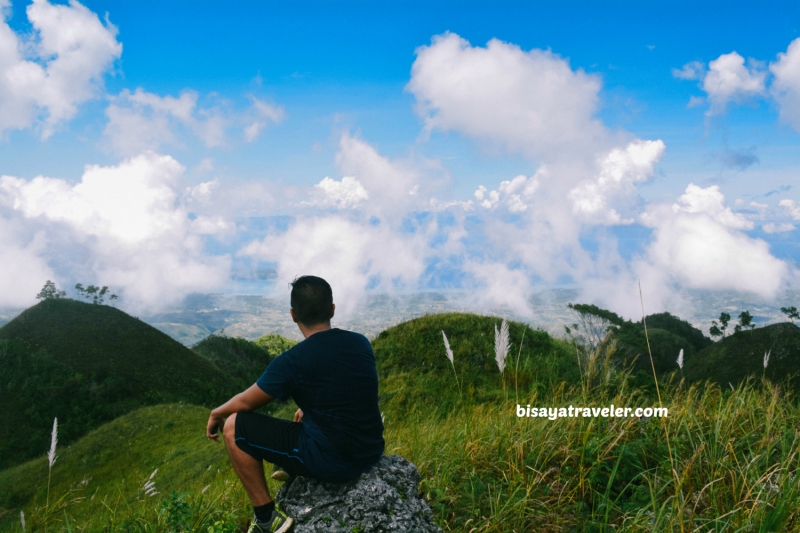 Last year, I've developed a lust and an insatiable craving for scaling scenic mountains in Cebu. Even since then, I've been on a series of hikes and adventures with my energetic and wonderfully weird club, Team Bang. From my foggy Kandungaw Peak experience to my spine-tingling rock climbing adventure in Puting Bato, it's been, so far, a rip-roaring stretch filled with pleasant memories, heart-pounding thrills and giggles. And while I never consider myself a bona fide mountaineer, I've unintentionally conquered over 20 mountains in Cebu in my first year, as a hiking aficionado.
Also read: 11 Life Lessons You'll Learn From Hiking Up Mountains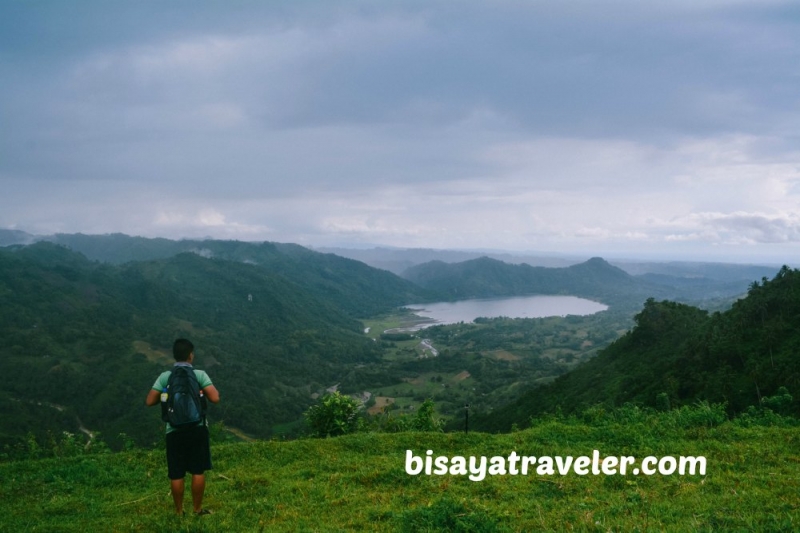 Need to escape the monotony of everyday life in Cebu? Want to spice up a boring weekend? You might want to check out these 21 breathtaking mountains in Cebu that I've visited in the past 12 months or so.
1. Casino Peak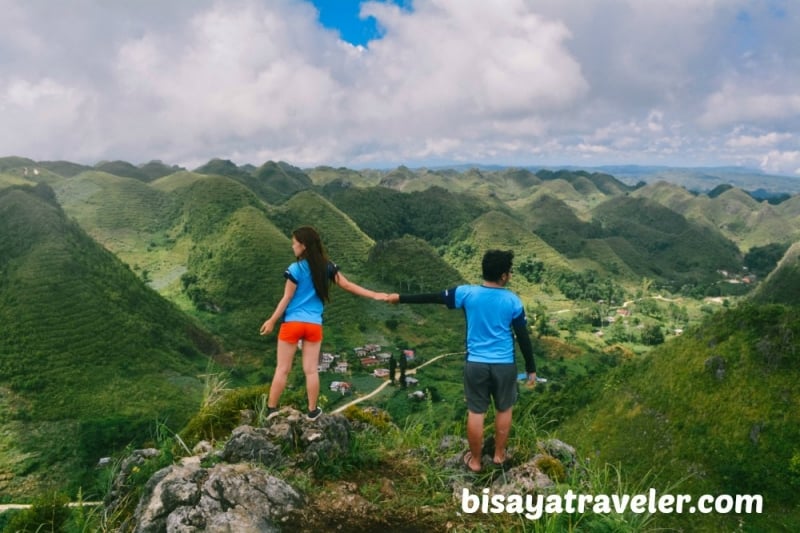 They don't call Casino Peak as the "Chocolate Hills of Southern Cebu" for nothing. As you reach the top of the mountain, you'll get to feast your eyes on an ethereal sight of lofty mounds and peaks that will remind you of Bohol's iconic topography. And on other side of the mountain, hikers will enjoy an overlooking panorama of Tañon Strait and Badian. From my perspective, Casino Peak is a whole lot better and more awe-inspiring than its more popular neighbouring mountain – Osmeña Peak.
2. Mount Mauyog
I totally love Mount Mauyog. Not only does it boast extraordinary brain-like rock formations, but it also offers a mind-blowing heart-pumping climb. To make things even better, it has a refreshing mountain breeze that gives you a soothing quick escape away from the hustle and bustle of the city life. The only downside to this peak is its hefty guide fee.
3. Dalas-ag Peak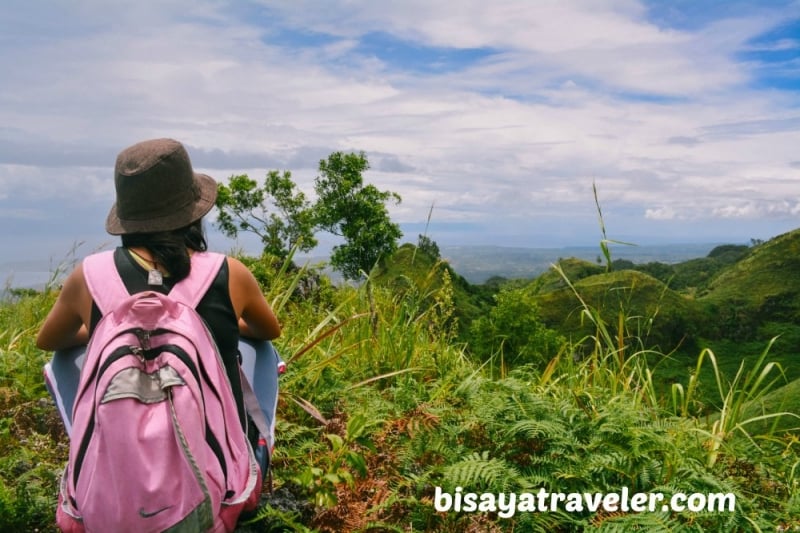 Despite its spectacular Batanes-like scenery, Badian's Dalas-ag Peak remains one of the most underrated mountains in Cebu. On our way to Kandungaw Peak, we bumped into this not-so famous peak, and were enthralled by its laid-back feel and sweet vistas of Badian and the lush surrounding hills.
4. Mount Kapayas
I had, once, a ton of sweet praises and positive remarks for Mount Kapayas. As a matter of fact, I was even planning on going back to this rocky peak later this year, together with Gelique, Beth, RJ, and the other newer members of Team Bang. But, with its skyrocketing fees, I'm now having second thoughts about my plans to hike it. According to my reliable sources, hikers to Mount Kapayas will be, in the near future, charged with a whopping fee of more than ₱1,000 per person. Rumour is, the Department of Tourism (DOT) is imposing these hefty charges to limit the hikers, so that they can easily preserve the environment.
Whether these rumours are true or not, I think the fee is still somewhat ridiculous. Nonetheless, Mount Kapayas can be a great hike, if you're willing to shell out some cash. Famous for its rocky formations and picturesque trail, Mount Kapayas will totally blow you away with its breathtaking panoramas. Plus, you'll have to do a bit of rock climbing to get to the top of one of the most beautiful mountains in Cebu.
5. Mount Tagaytay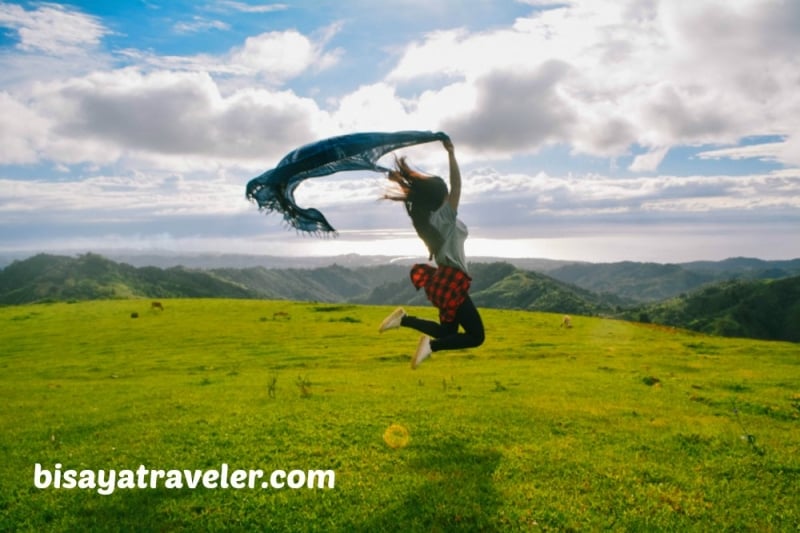 Barangay Climaco, or also known as Casoy, has a ton to offer to the wide-eyed traveller. And one of the best must-see spots in this remote part of Toledo is Mount Tagaytay. Praised for its dramatic views and dazzlingly green pastures, Mount Tagaytay is a splendid oasis that will give an urge to snap dozens of photos. As an added bonus, it has fresh mountain air that will alleviate stress, and let you escape the Metro's hubbub.
6. Mount New Bucao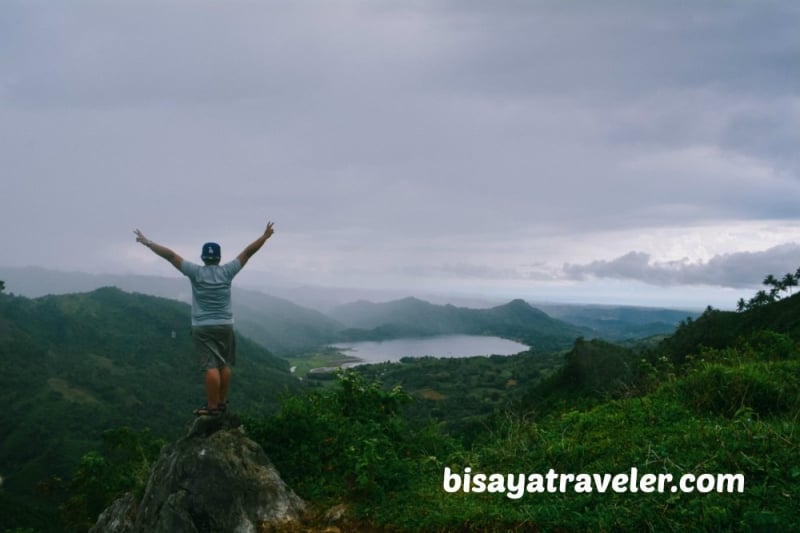 After your hike to Mount Tagaytay, head to Mount New Bucao, and indulge on its spellbinding views of Malubog Lake. Like its neighbour Mount Tagaytay, it's relatively unknown too, with very few hikers and travellers visiting this peak. In other words, you'll have a great deal of time, to soak up the ambience and enjoy the view without the queues of travellers waiting for their turn to pose in the perfect spot.
7. Ablayan Peak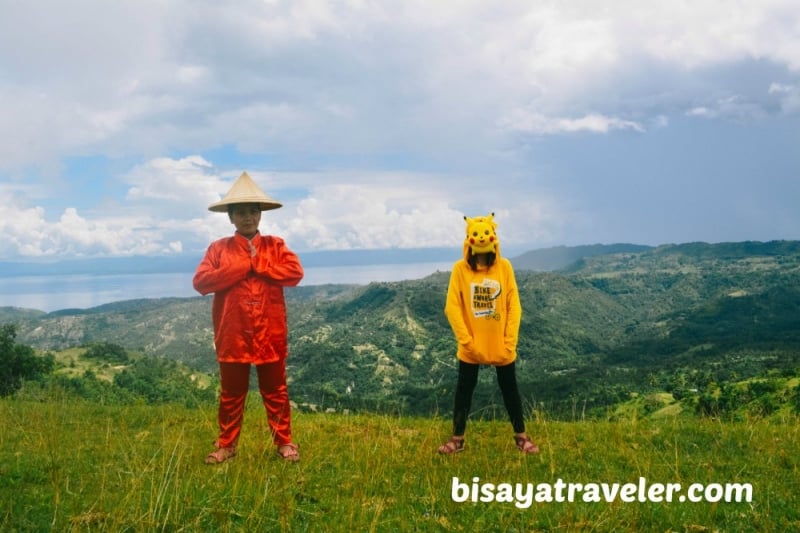 The first time we went to Abalyan Peak, the friendly habal-habal riders drove us all the way to the top. For some, there's nothing wrong with it, but for avid hikers like us, every impressive panorama should come, after a sweltering and sweat-inducing hike. That's why I, and the rest of the crew, returned to Boljoon, and hiked the trail leading to the peak from Dayhag Falls. And, along the way, we ran across a plethora of awesome surprises, including the extremely alluring rice terraces.
8. Mount Mago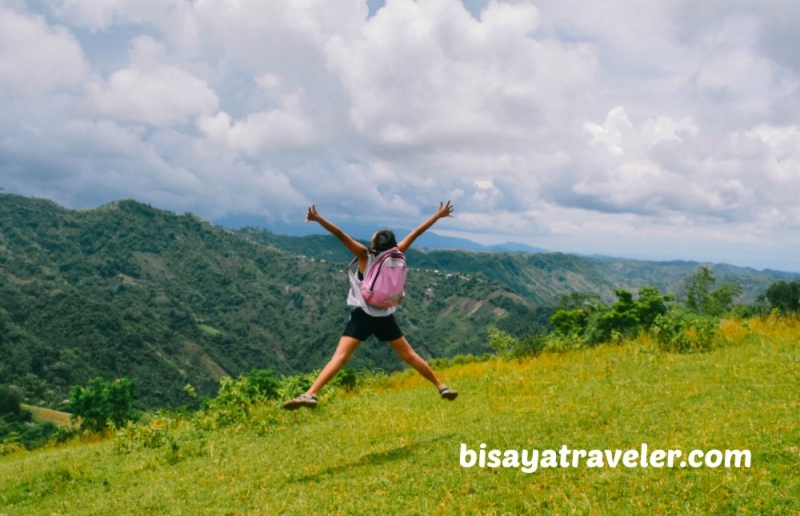 Looking for beginner-friendly mountains in Cebu? Then, make sure to hit the trail to Mount Mago! With gentle rolling hills and a well-established trail, Mount Mago offers a fairly easy and relaxing hike, even for newbie hikers. Believe it or not, even kids, as well as toddlers, can complete the hike to Mount Mago with ease. For me, the only real challenge of this hiking escapade is the bumpy habal-habal ride to its jump-off point.
Also read: Mount Mago: Climbing the Boundaries of Danao, Carmen and Tuburan
And make no mistake about it – Mount Mago is also unique in some ways when compared to the other mountains in Cebu. For one thing, it has a landmark where hikers can stand in three places at once – Carmen, Danao and Tuburan. Plus, I know plenty of people who have witnessed a surreal natural phenomenon – the majestic sea of clouds – while hiking this mountain. To top it all off, a visit here will give you a sneak peek into Michel J. Lhuillier's soon-to-open Cebu Safari Zoo. While we didn't get to see zebras and lions on our Mount Mago hike, we did catch some statuesque stallions and cows.
9. Mount Naupa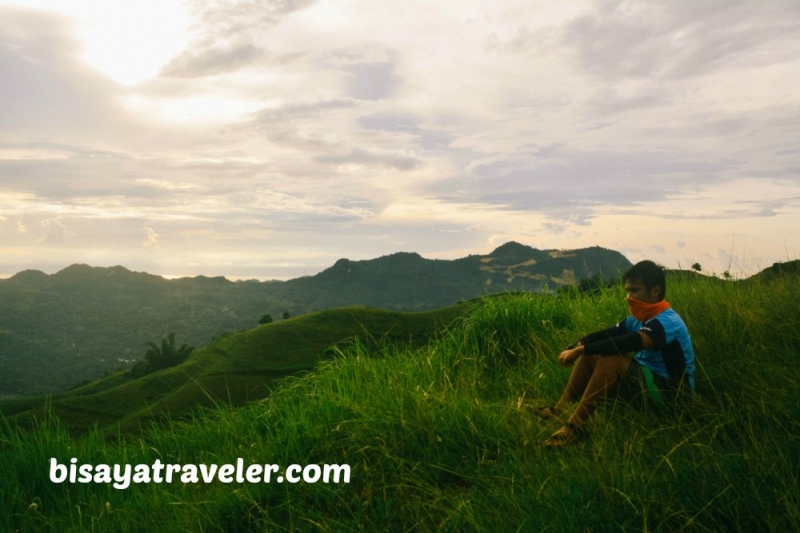 Speaking of newbie-friendly mountains in Cebu, another terrific option for first-timers and inexperienced hikers is Naga City's Mount Naupa. For years, this beloved trail has been luring seasoned mountaineers and newcomers with its outstanding overlooking views, easygoing atmosphere, great camp site and verdant backdrop.
10. Mount Babag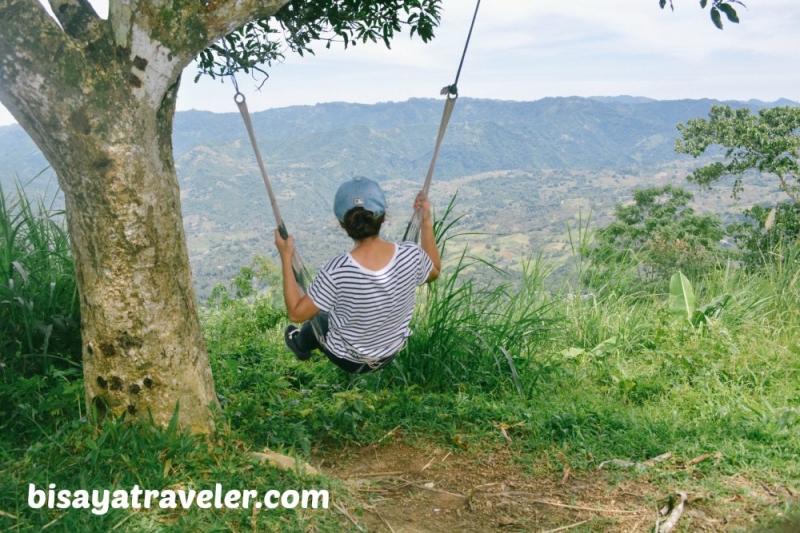 Mount Babag, in a literal sense, is nothing short of breathtaking. Although it doesn't have jaw-dropping overlooking views, it has a rather difficult trail with steep slopes and loose soil that, as you might have guessed, will pump up your adrenaline and take your breath away. A playground for hardcore mountaineers in Cebu, Mount Babag is definitely a must-climb mountain for those who want to take their hiking adventures up a notch.
11. Mount Kan-Irag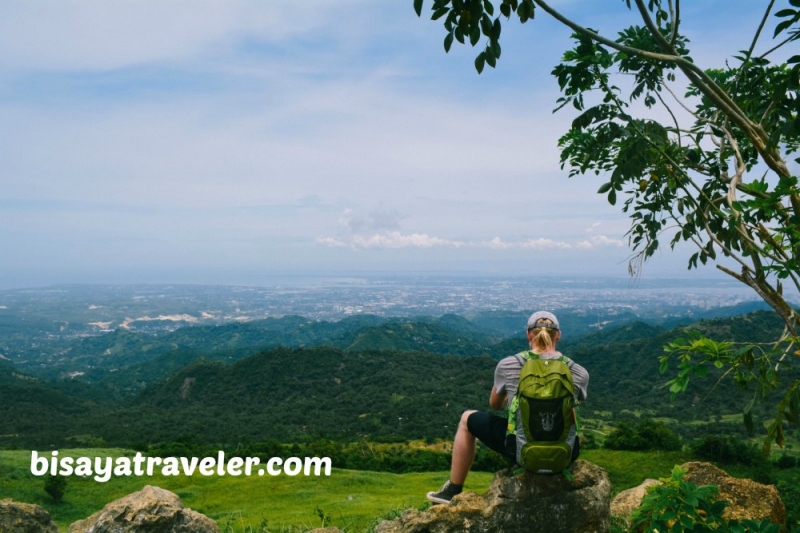 With its great city views and easy access to the city, it's no wonder many mountaineers label Mount Kan-Irag as one of the best mountains in Cebu for hiking aficionados. Like Mount Babag, it's a playground and a practice area for hikers who want an element of adventure to their hike.
12. Kandungaw Peak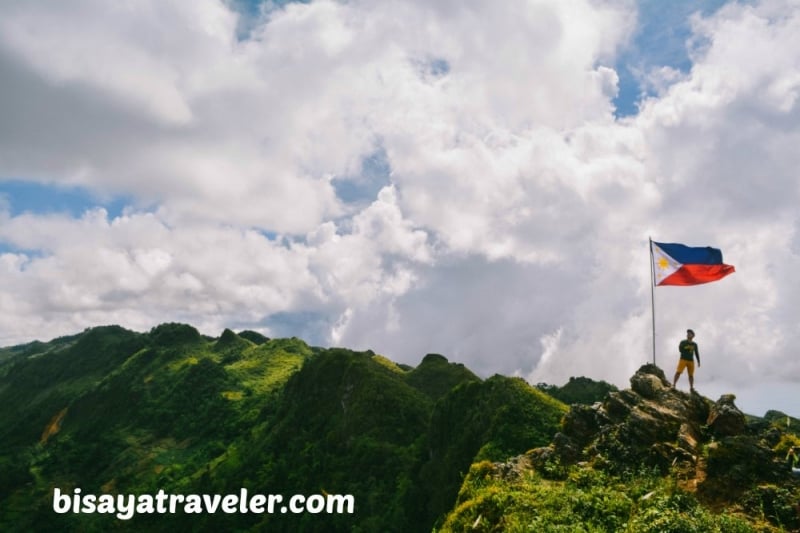 Kandungaw Peak, or also referred as Candongao Peak, holds a special place in my heart. After all, it's one of the gorgeous mountains in Cebu that helped unleash my inner hiker. What's more, it's officially the birthplace of Team Bang, and the peak where I got to a meet a handful of incredible new friends.
And that's not only the reason why I included Kandungaw Peak on my list of breath-snatching mountains in Cebu. Once you reached the summit, you'll be rewarded with 360-degree views of Cebu, and its surrounding islands, such as Bohol and Negros. On a clear day, you'll get to see the towering skyscrapers of Metro Cebu from Kandungaw Peak as well. And, did I mention that it also has a wondrous cave?
As far as I know, there are two of trails leading to Kandungaw Peak – Maloray and Badian. Personally, I prefer the Badian trail (3 to 4 hours hike) because it's simply more picturesque, challenging and lets you drop by Dalas-ag Peak.
13. Sunset Peak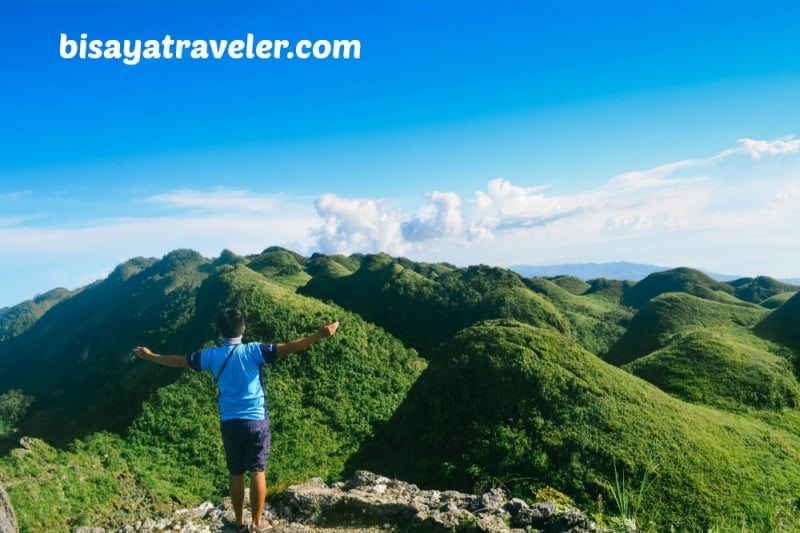 As the name implies, Sunset Peak will sweep you away with its mesmerizing sunsets as well as bird's eye view of Badian. Plus, it has amazing camping grounds and is just a stone's throw away from a couple of remarkable mountains in Cebu – Lover's Peak and Kandugaw Peak.
14. Lover's Peak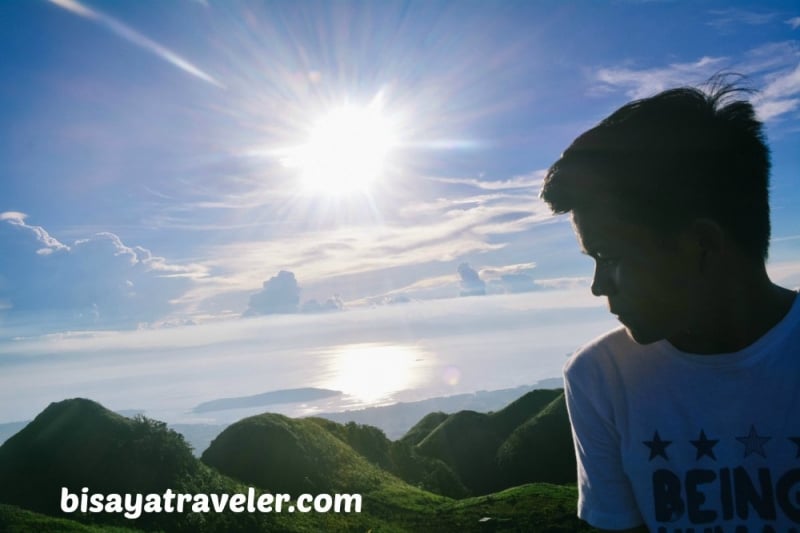 Lover's Peak was such as a lovely bonus to our fun-filled day adventure in Dalaguete. With its sweeping views and gorgeous greenery, Lover's Peak, to me, was a fitting culmination to our 5-peaks-in-1-day escape in Dalaguete's highlands.
15. Tabon Peak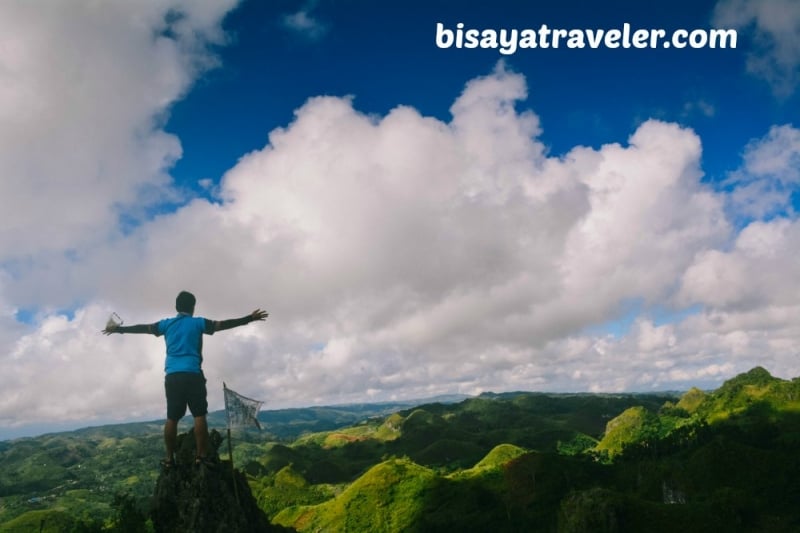 There's not much I can say about Tabon Peak, except that it has a rocky top with some interesting sights. If you're planning to visit it, I suggest that you make it a side trip or a not-so vital part of your itinerary. In spite of its steep slippery trail, the peak can be scaled in just a few minutes. Not to mention, it's located just beside the road leading to Alegria, from Mantalungon Market.
16. Katampuko Peak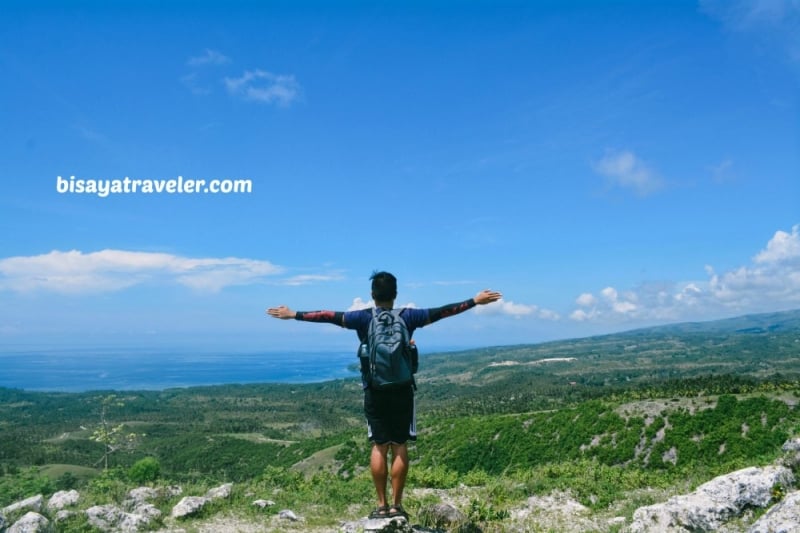 Not a lot of people know about Katampuko Peak. Often overshadowed by the highly touted peaks of Dalaguete's highlands, Katampuko rarely gets mentioned, when people talk about mountains Cebu. Still, it's an Instagram-worthy spot and a fabulous trail, especially for those who are a bit bored with the quintessential paths and mountains in Cebu.
Since the peak is facing the east, I highly recommend that you visit it before you sunrise. Better yet, pitch a tent there at night, and admire the glorious view of the sun emerging from the sea. Trust me, it looks absolutely fantastic during sunrise. Furthermore, it's an outstanding vantage point that gives a good view of the towns Argao and Dalaguete.
17. Puting Bato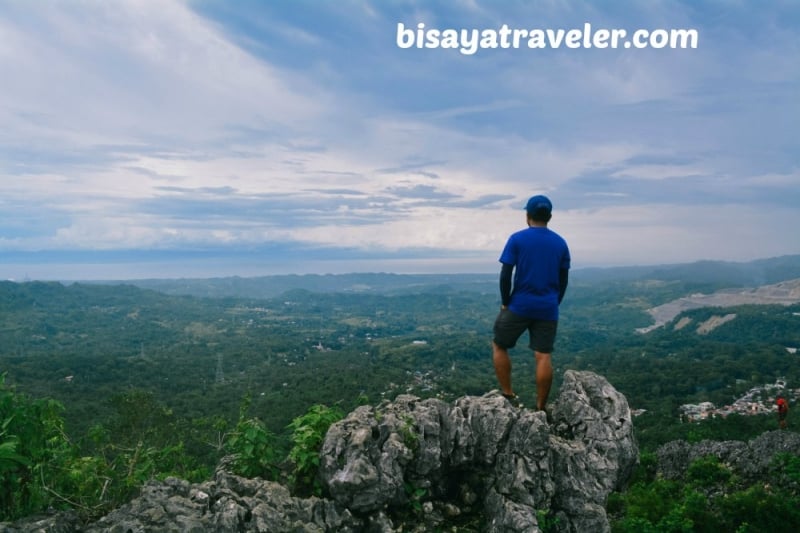 Putting Bato is, without a shadow of a doubt, my favourite monolith, and to me, one of the best mountains in Cebu. To be honest, it doesn't have views as breathtaking as Dalas-Ag, Casino Peak or the other mountains in Cebu mentioned in this list. But, it does offer a dose of adventure, with its rocky vertical faces and complicated slippery trail. To get to the peak, you need to channel your inner rock climber and adventurist.
18. Mount Kalbasaan
A hike to Mount Kalbasaan, from Campo 8, will feel like you're walking into the postcard-worthy landscapes of New Zealand. And when you arrive at the summit, you'll get some enticing views of Mignanilla and some parts of Metro Cebu. In addition, the mountain is home to a glut of eye-catching flowers and plants.
19. Bocaue Peak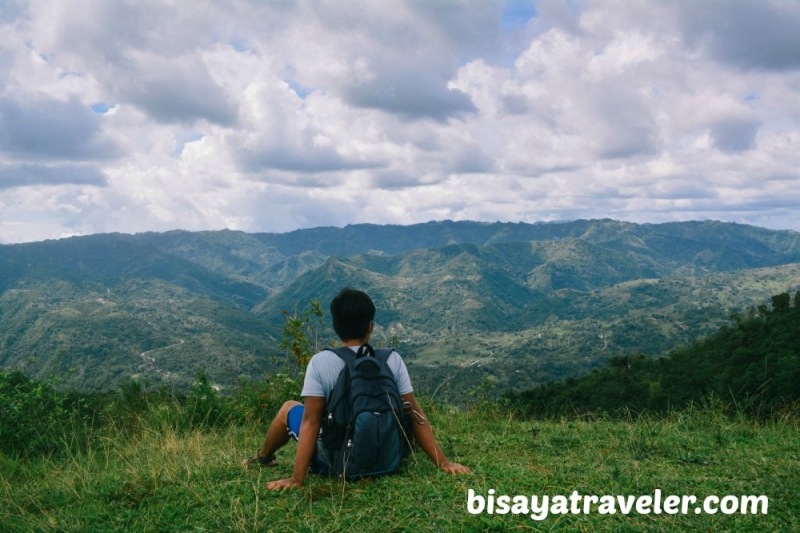 I accidentally discovered Bocaue Peak, when we got lost following our hike in San Carlos Heights. From its 360-degree views to perfectly-shaped surrounding mounds, the peak is loaded with sights that will surely captivate every photography enthusiast. For hiking connoisseurs, the peak also has a challenging, muddy trail that will test your physical strength and endurance.
20. Osmeña Peak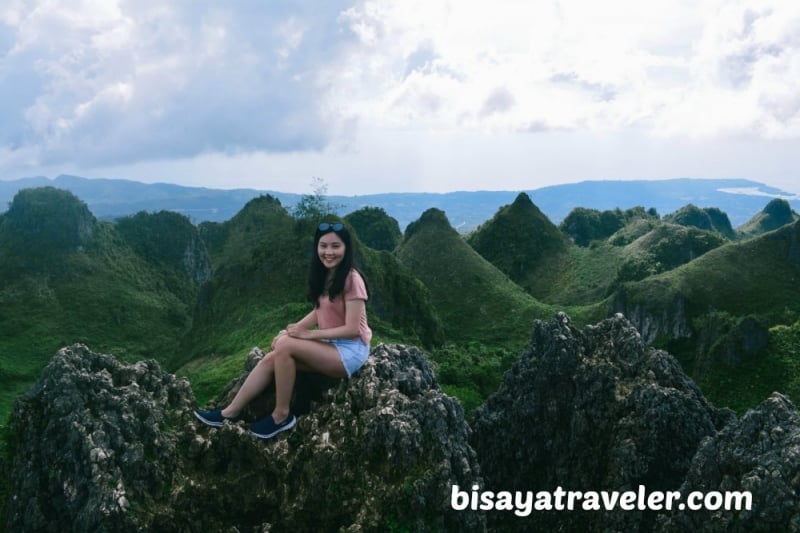 No list of the top mountains in Cebu is complete without the inclusion of Osmeña Peak. Even though it's too mainstream for my taste, it's still is the highest peak in Cebu, standing proudly at 1,013 metres above sea level. Of course, the peak has some enticing landscapes and relaxing, cold mountain temperatures.
21. Mount Lanaya
Hiking Mount Lanaya was truly the ultimate way to start my 2017 with a bang. Even with a gloomy weather and dark skies, we – Team Bang – still had a blast scaling the summit and cherishing the views from one of the most sought-after mountains in Cebu. And, after scaling Mount Lanaya, we capped off our trip on a high note by chasing the stunningly blue waterfalls of Alegria – Cambais and Cancalanog Falls.
Also read: 13 Must-Visit Mountain Peaks and Camp Sites in Cebu
As far as I'm concerned, this list of mountains in Cebu is just the tip of the iceberg. Truth be told, there are still plenty of mountains in Cebu that I have yet to visit, including Tiposo Peak, Mount Manunggal, Mount Lantoy, Mount Hambubuyog and Mount Lanigid. But the good news is, I still have a lifetime to explore and discover these steep natural wonders. And every time I scale I new mountain in Cebu, I'll update this blog post.
Inspired to hike these mountains in Cebu? Whether you're hiking for leisure, fun or adventure, make sure to be a responsible hiker every time you hit the trail. Remember, it is our duty, as outdoor lovers, to help preserve the beauty of Mother Nature by practising the LEAVE NO TRACE principles.