With the 81 provinces in the Philippines, there's still quite a lot of gorgeous places left unaffected by mass tourism. On your next getaway around this tropical archipelago, forget the overcrowded, touristy destinations most people rave about, and visit these underrated but equally beautiful provinces instead.

Luzon
1. Bulacan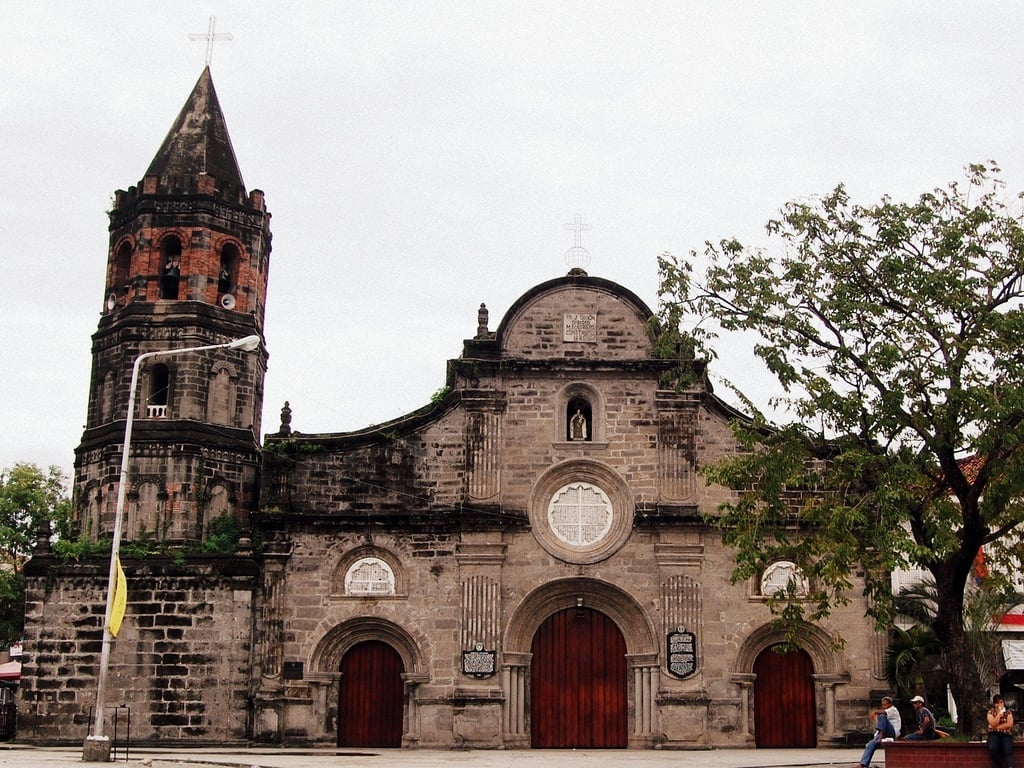 Image credit: Shubert Ciencia
Bulacan is easily accessible from Manila and is considered a gateway to the Central and Northern parts of Luzon. If you are going to provinces like Zambales, Ilocos, or Benguet, you will definitely pass by this province, which is known for its sweet delicacies and local cuisine. What makes Bulacan underrated is the fact that despite its accessibility, it simply turns into a passageway to reach other provinces.
Bulacan offers historic buildings, the iconic Barasoain Church, the natural wonders of Biak na Bato, and caves such as the Pinagrealan Cave in Norzagaray. There are also several picturesque destinations here that attract photography enthusiasts and travellers who would like to have a new experience but don't want to go on hours of long travel. Bustos and Angat Dam can be a relaxing detour, and the road networks are worthy of a long road trip with friends.
2. Quirino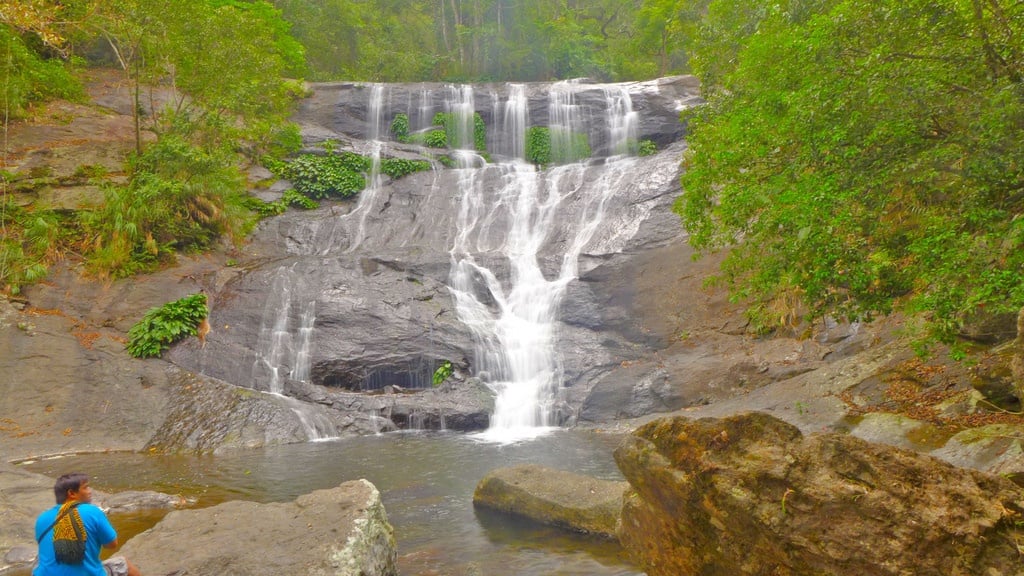 Image credit: Edge Genciagan
The province of Quirino is one of the landlocked provinces in the northern part of the Philippines. It is easily overshadowed by its neighbouring provinces that are starting to gain popularity, such as Aurora and Nueva Vizcaya. A relatively peaceful province, Quirino offers some of the most exquisite natural wonders in the region. These include the Nagbukel Cave, Bisangal Falls, Jose Ancheta Falls, and protected landscapes such as the Casecnan Protected Landscape and the Nagtipunan Town. Travellers can also visit the Governor Rapids and go white water rafting, swimming and fishing.
3. Isabela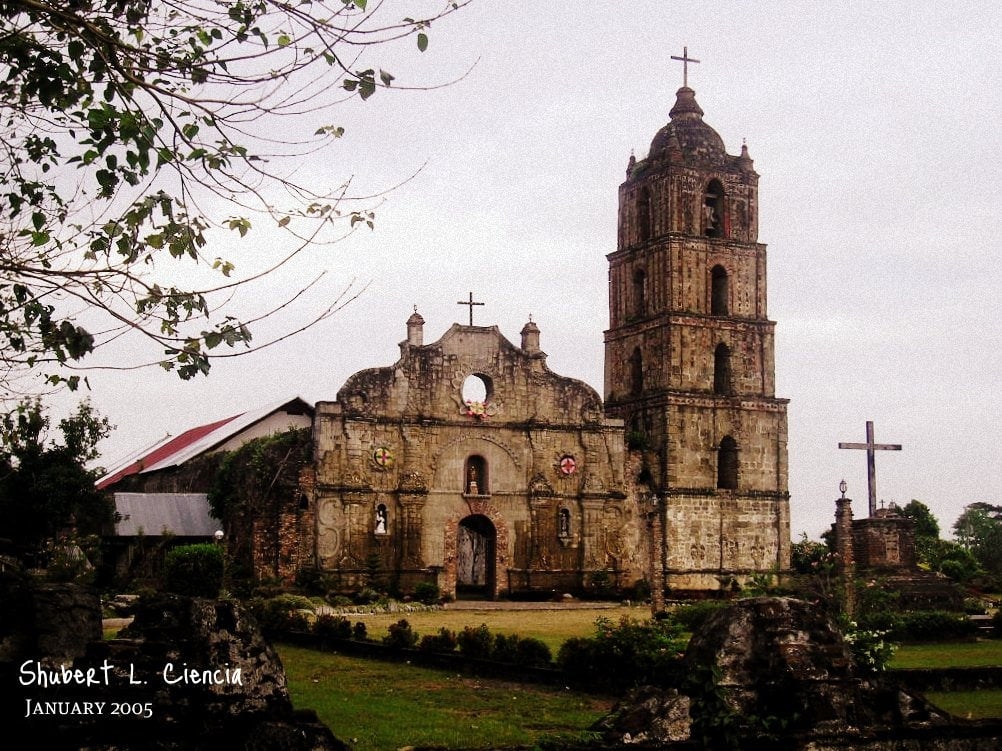 Image credit: Shubert Clencia
Isabela is the second largest province in the Philippines. It is also considered as one of the richest provinces in the country, primarily due to its composite resources. With a subtle combination of forestry and vast agricultural lands, it is no surprise that Isabela is called the rice and corn granary of Luzon. Isabela is one of the most overlooked provinces in Luzon because some travellers are heavily discouraged by the long six to eight hours of travel by bus to reach this province. However, once you get there, you will be welcomed by breathtaking scenes of sweeping greenery and historic structures like the old churches of Saint Rose of Lima Church, San Pablo Church, and Our Lady of Atocha.
4. Marinduque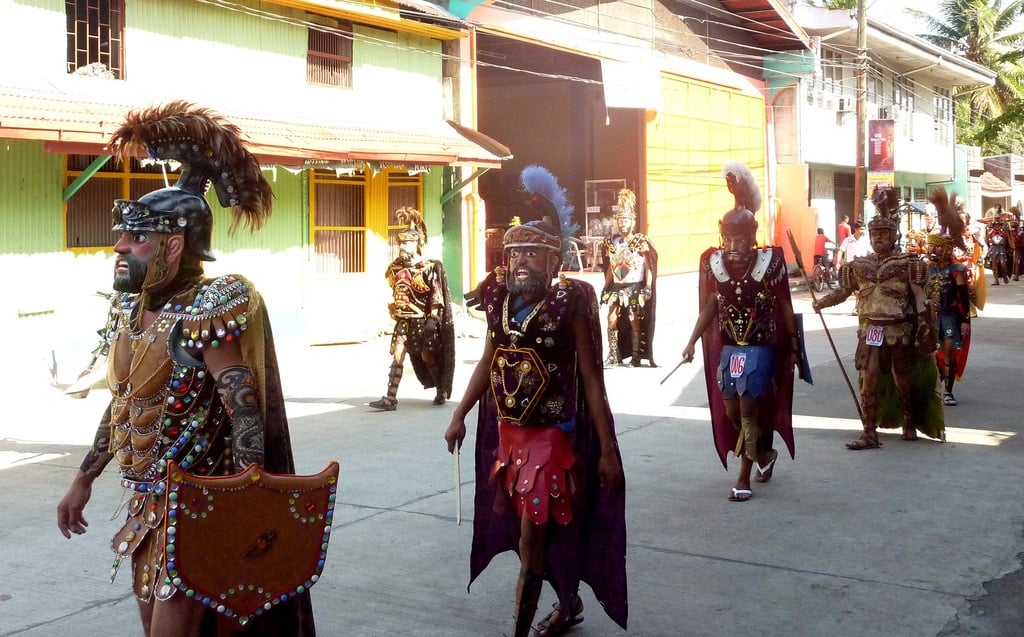 Image credit: Jacques Beaulieu
The island province of Marinduque is located between Tayabas Bay and Sibuyan Sea. It has been consistently labelled as one of the most peaceful provinces in the country, which is due to the warm and hospitable nature of its resident Marinduqueños. The province offers quite a number of destinations, such as Mt. Malindig, the grand Bathala Cave, as well as the subterranean river system of San Isidro Cave. Marinduque is home to one of the oldest religious festivals in the Philippines, the Moriones Festival, which is celebrated annually in the municipality of Mogpog. The province also has a distinct ceremony in welcoming guests, which is called the "putong".
Also read: 12 Most Exciting Philippine Festivals You Don't Want to Miss
5. Masbate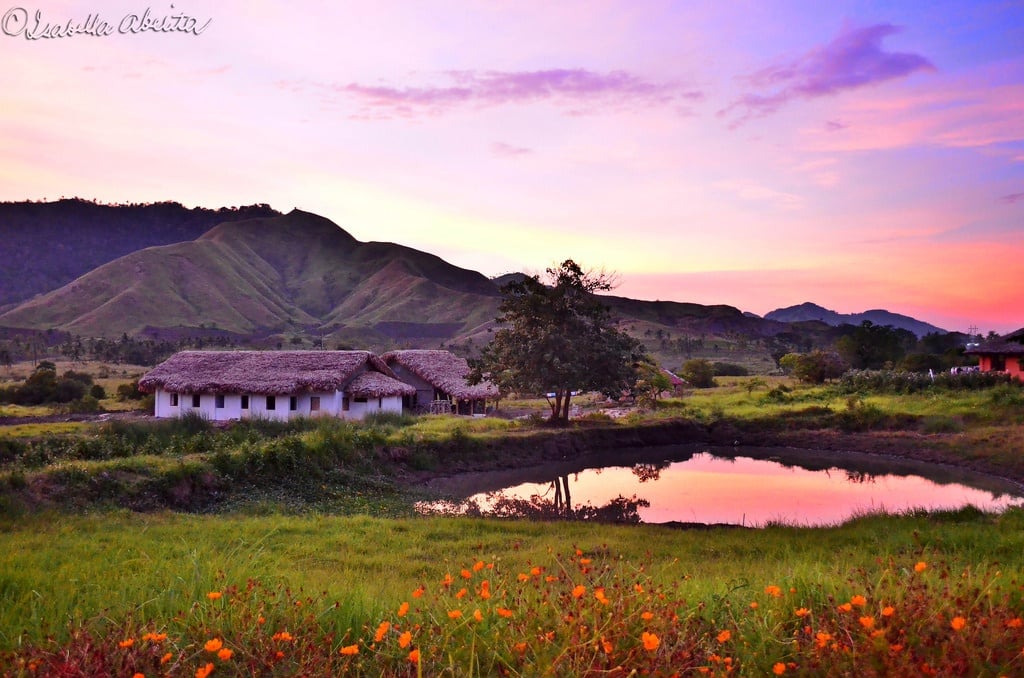 Image credit: Isabela Abelita
Masbate is an island province in the Bicol Region that is a bit overshadowed by its more popular neighbouring provinces. Surrounded by great bodies of water, such as the Visayan and Sibuyan Seas, you know that this province has a lot to offer. If you are the type of traveller who would like to have an unconventional destination, you should try and visit this island province. Vacation is a peaceful experience here, and that laidback moment is what most visitors are looking for nowadays.
6. Pangasinan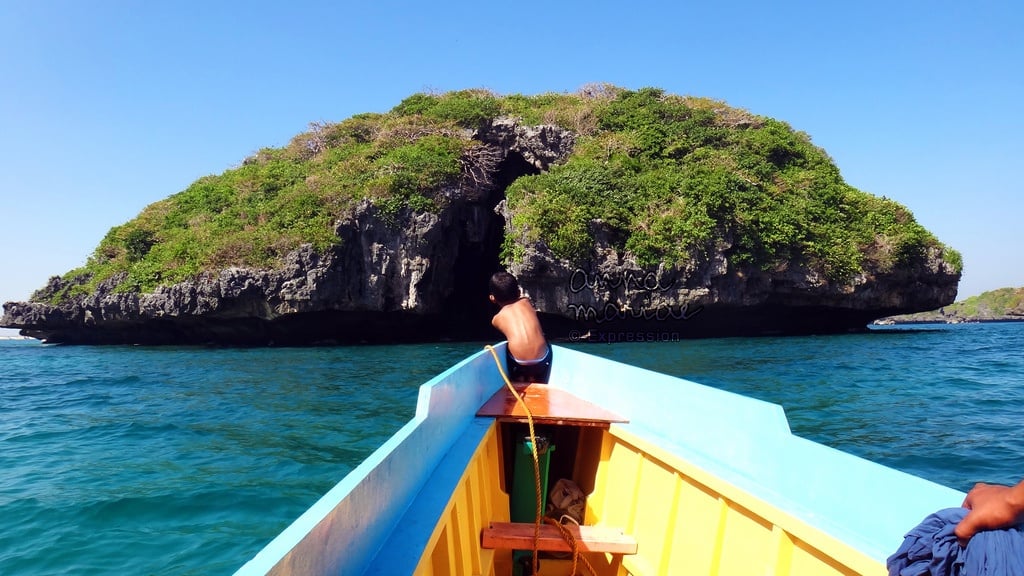 Image credit: Cutebigface
I'm sure that if you frequent the northern portion of the country, you have passed by the province of Pangasinan to reach other destinations. As the gateway to the Ilocos Region, Pangasinan is popularly known for the Hundred Islands and its chief produce, the Milkfish. But aside from these, Pangasinan is also the destination for a lot of festivities that celebrate good harvest and rich culture. Pangasinan can also be one of your choices for food trips if you prefer to mix your gastronomic fix with a vacation outside the metro. Home to a lot of oyster and sea urchin farms, as well as vast mango plantations, just the thought of Pangasinan will make you go there and explore what the province can offer.
7. Catanduanes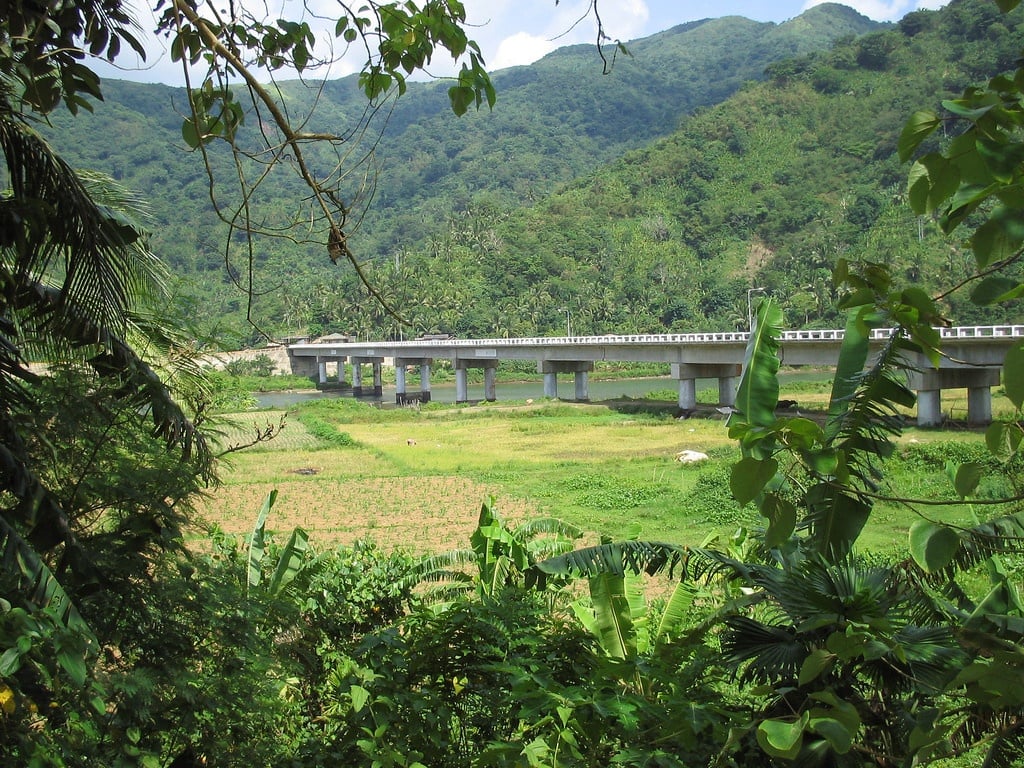 Image credit: L
Catanduanes is a large and peaceful island in the Philippines. A province also located in the Bicol Region, Catanduanes has no defined dry season and is one of the most commonly hit by typhoons. No wonder it has been known as the "Land of the Howling Winds." But what makes Catanduanes truly unique is its rich biodiversity. Nature lovers will definitely love the fact that the province's lush rainforest is home to a lot of endemic animals, such as flying foxes, Philippine brown deer, civets, and several species of lizards. There are also a handful of exotic birds like the egret, bittern, hornbill, orioles, and swiftlets.
8. Quezon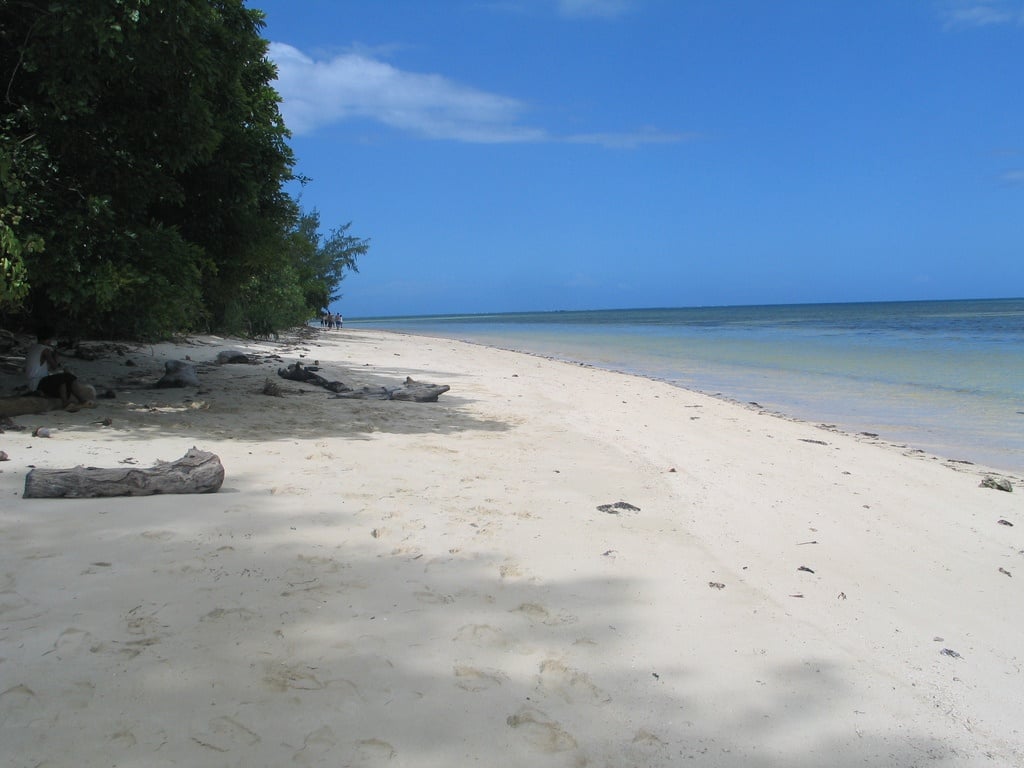 Image credit: David Quitoriano
The "ZON" in CALABARZON, Quezon Province is a very large province, but to most travellers, it is just a long passageway to reach other provinces and regions. Quezon offers great beaches on which the sand varies in colour depending on where in the province you intend to go. It is one of the best provinces where you can go on roadtrips. The roads are not that rugged, and they are not winding like other more popular road trip destinations in the country. What's more is that the food here is inexpensive, and there are a lot of sidewalk stalls that offer refreshments, local produce and sweets.
9. Tarlac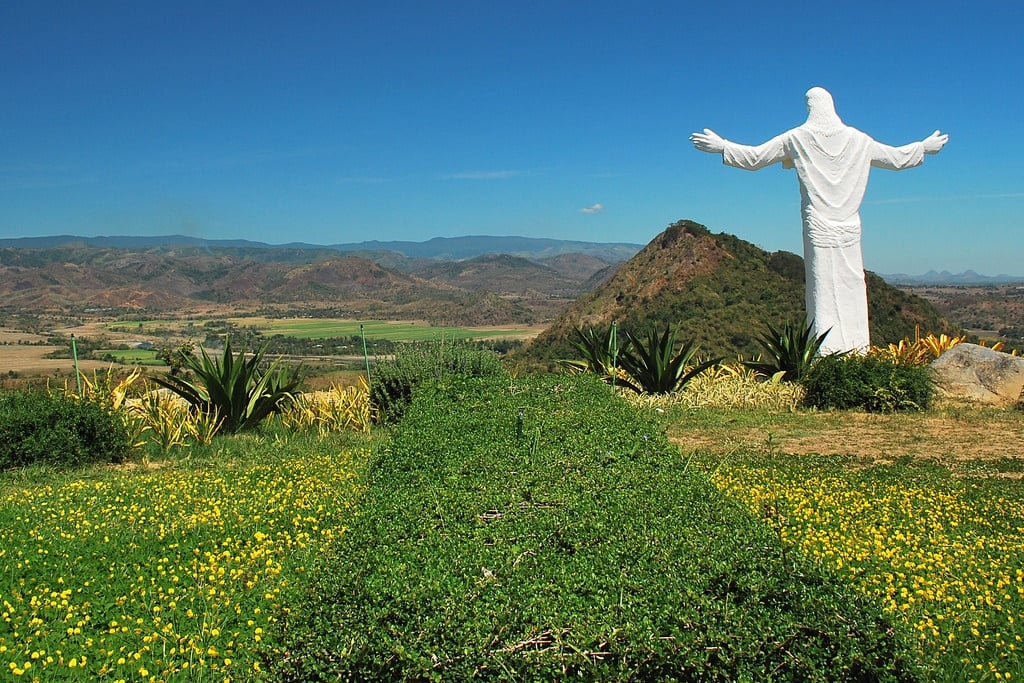 Image credit: lemuelnarcise
Also one of those "passageway" provinces, Tarlac is home to several interesting points of interest. Visitors can visit the Haduan Falls, the Sacred Relic of the True Cross, the Monasterio de Tarlac as well as several local favourites such as the Isdaan Village, the Aquino Center Museum, or even a trek to Mt. Damas.
10. Aurora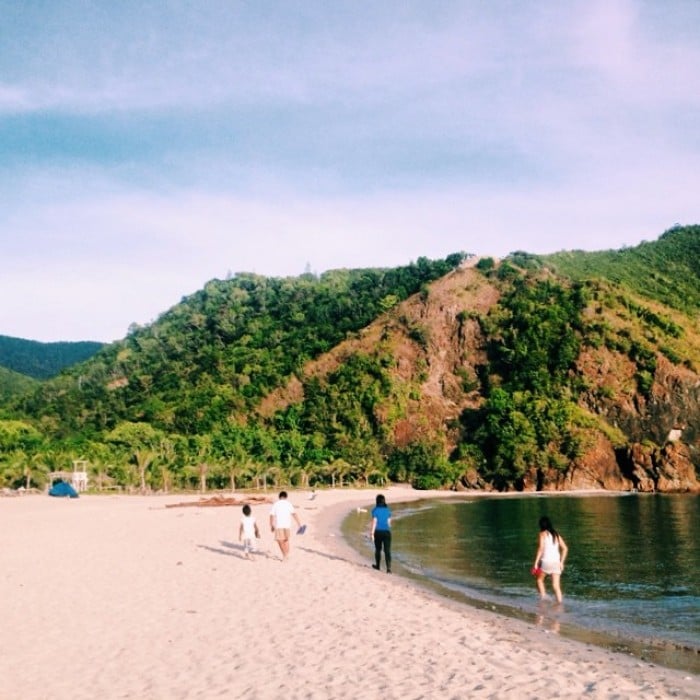 Image credit: Katrina Javier
Aurora is the newest province to be included in Central Luzon, and it has seen a constant rise in the number of tourists that are drawn by its serene beauty. However, it is still part of our list because it is not very well explored. While I'm sure a lot of you guys have visited the province, you might be checking just the most discussed destination there, which is Baler. There are more places to explore here where you can create your own adventure. Casiguran and Dingalan are two towns here that can offer an immersive feeling about provincial life. Aurora's rich geographical features, which combine beaches and mountains, offer a great combination for those who want to enjoy two terrains in a single provincial destination.
Visayas
11. Northern Samar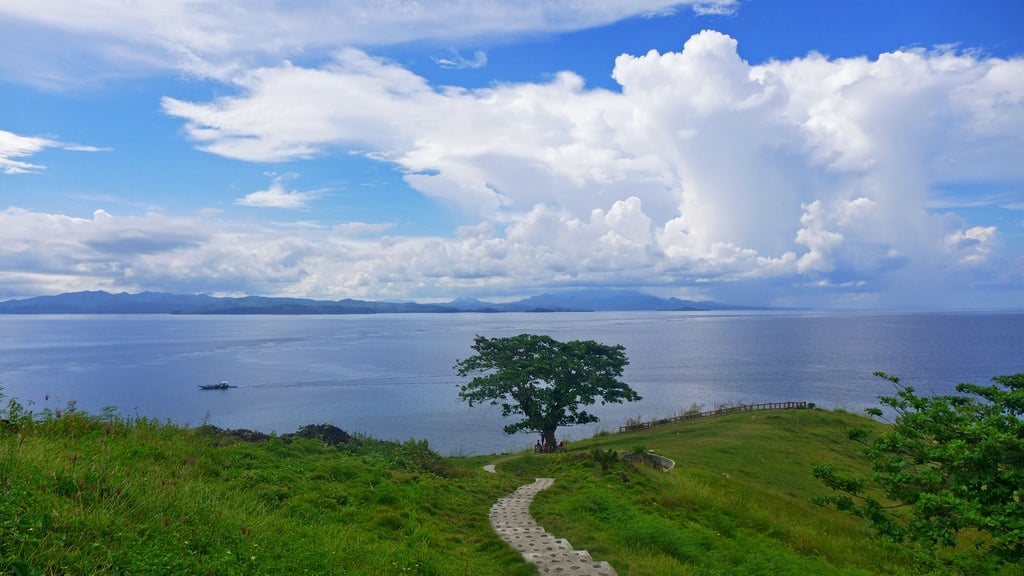 Image credit: Edge Genciagan
Northern Samar is considered by most travellers and backpackers as one of the least visited provinces in the country. It hides precious jewels waiting to be discovered. In fact, it was once labelled as the province that offers the greatest tourism potential in the Visayan Region, but its existence is still unknown to many tourists because most of them prefer the more common destinations, such as Cebu and Bohol. Northern Samar is home to some of the most pristine and non-commercialised beaches, ages-old churches, rivers, cave networks and falls. It is also the location of the islands that makes it quite a recluse. Nevertheless, Northern Samar offers a paradise you can call your own for a day, such as the Capul, Dalupri, and Biri Islands.
Also read: I Travelled Back in Time in the Small Island of Capul, Northern Samar
12. Antique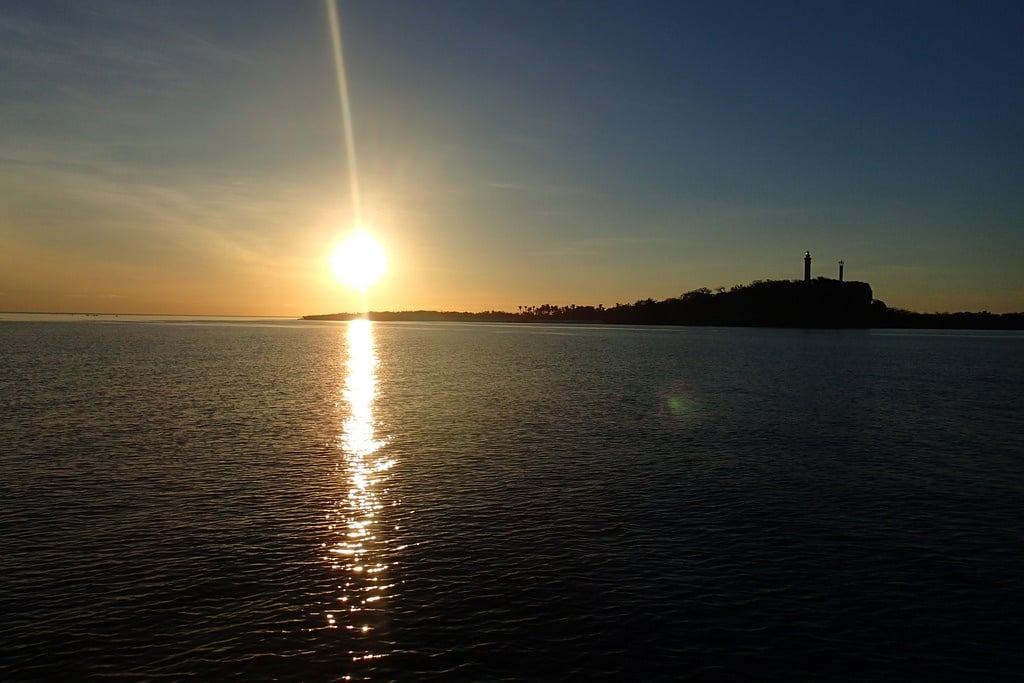 Image credit: Christian Schmitt
Travellers who are going to Boracay or Iloilo can easily pass by the overlooked province of Antique. Located in the island of Panay, Antique has a long coastal area that can be suitable for scuba diving or snorkelling. The province also offers hot springs like the Sira-an Hot Spring. It is also the home of Mt. Madjia-as, which is considered as one of country's most challenging mountains to climb. Aside from different hiking sites, the Bugtong Bato and Igpasungaw Falls are also worth visiting.
13. Capiz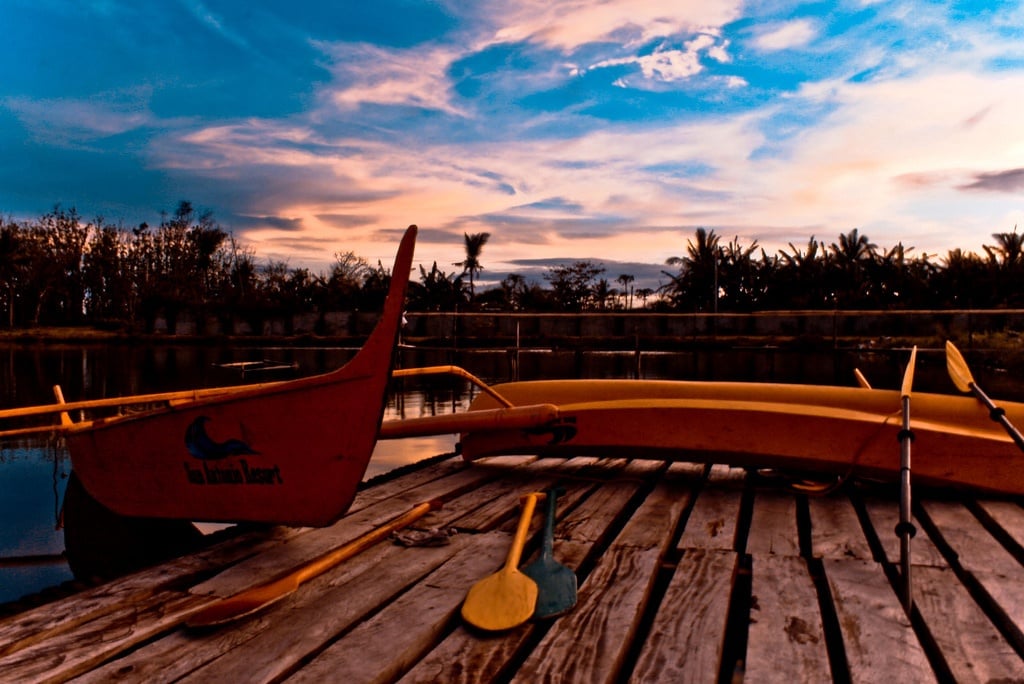 Image credit: Diomil dela Pena
Another province located in Panay Island is Capiz. It is a first-class province that borders Antique and Aklan to the west, and Iloilo to the south. Capiz is also the name of an oyster shell that is used for local handicrafts such, as lamp shades, windows, doors, and kitchen utensils. Roxas City, the province's capital is considered as the seafood capital of the country, thanks to its strategic location, which makes it a hub for seafood products. Capiz has slowly been gaining popularity in recent years owing to the efforts of the local government to promote its crafts and natural wonders, such as the Panay River and Suhot Springs. For a gastronomic feat, guests can visit Baybay Beach, which offers fresh seafood and angel wing clams that are only available in Capiz.
14. Siquijor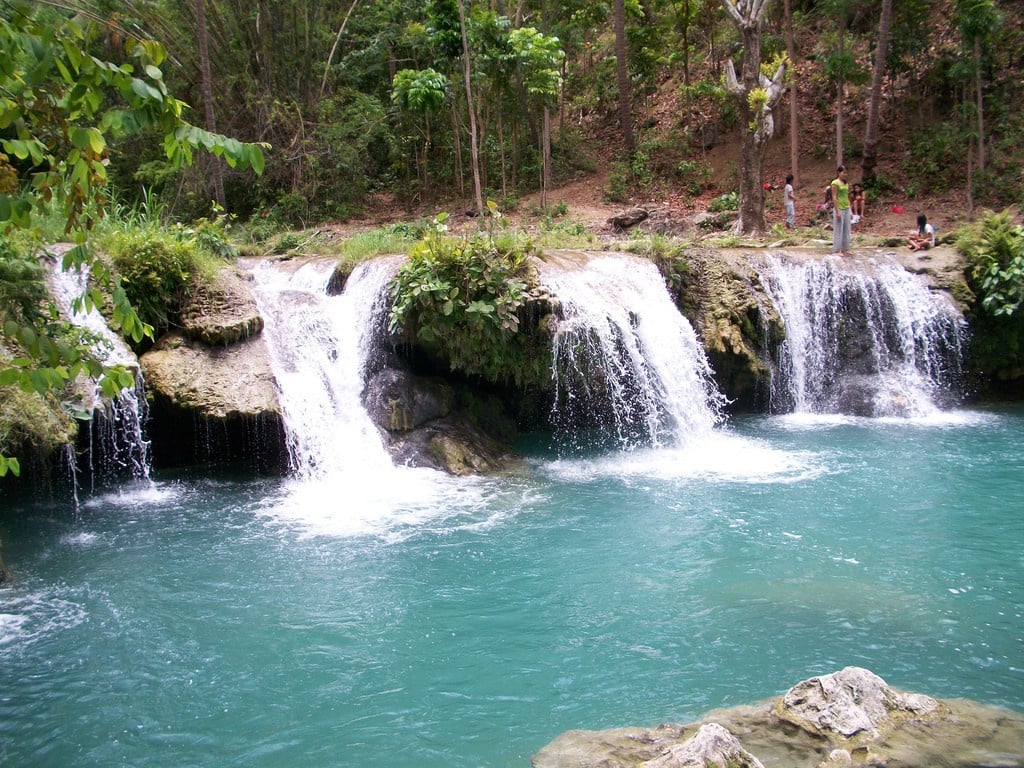 Image credit: adam nicholson
Siquijor is one of the smallest provinces in the Philippines in terms of land area. Known as the Isla del Fuego during the Spanish colonial period, local and foreign guests have known this province to be connected with lore and mystic traditions. This works both ways for the province's tourism, as tourists might get too scared or get too interested to visit this enchanting island province. Tourists will be welcomed by over a hundred-kilometre long white beaches that are dotted with coral reefs, attracting scuba divers and snorkellers alike. Siquijor can be reached through seacraft access, although there are also private charter planes available.
Also read: My Wife and I Travelled 4 Days to Dumaguete, Apo Island and Siquijor with a Budget of Only PHP 5,653 Each (All-In)
Mindanao
15. Bukidnon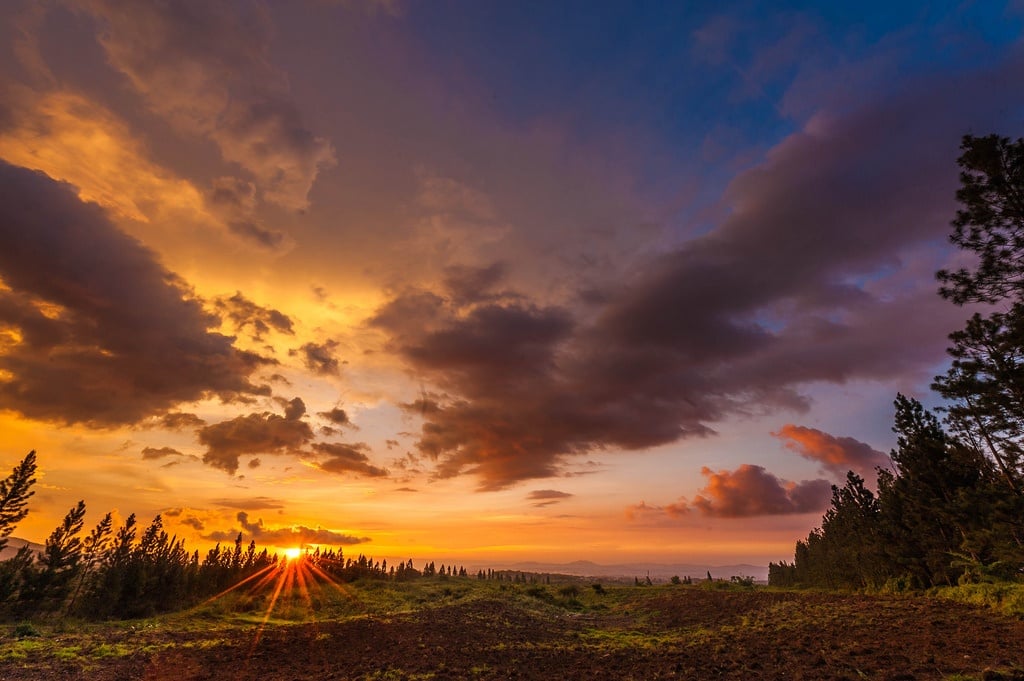 Image credit: Jojo Nicdao
Bukidnon is a landlocked province in the island of Mindanao. It has been popularly known for its vast pineapple plantations and farmlands. Bukidnon is considered as an underrated destination because tourist attention is usually directed towards the nearer and more convenient locales, such as Davao and Misamis Oriental. This province is not for the beachcomber, but you will be amazed by the freshwater destinations such as the Pulangi River, the Pinamaloy Lake, and even the man-made lake Maramag Basin. You can also come for the celebration of the Kaamulan Festival, which is an ethnic festival celebrated from mid-February until early March.
16. Dinagat Islands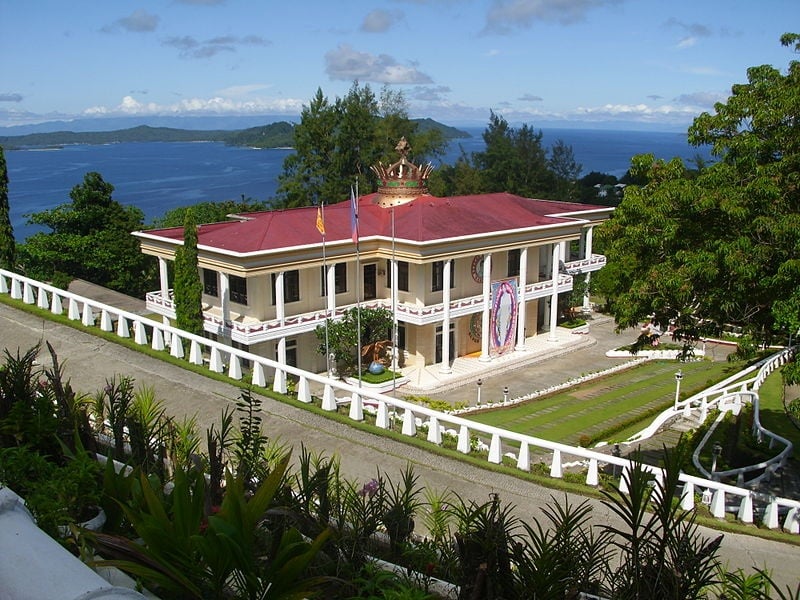 Image credit: TheAruzians
Dinagat Islands is a group of islands comprising of seven municipalities. It is home to several unique structures and landmarks, such as the Campintac Landmark, the Cuarenta Pulang Lupa, Islander Castle, the Galeto Ancestral Home, the Babae and Lalaking Bukid, and the Shrine of Ruben Edera Ecleo Sr., the founder of the Philippine Benevolent Missionaries Association Inc. (PBMA). The province of Dinagat Islands presents itself as the "Mystical Island Province of Love."
17. Surigao del Sur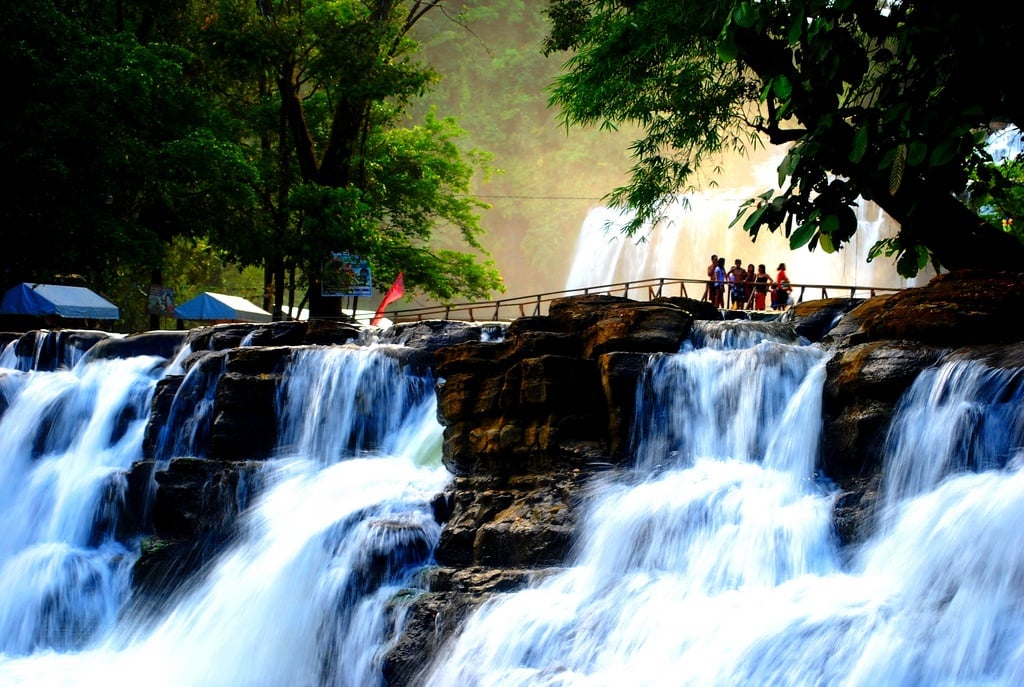 Image credit: jojoscope
Consider Surigao del Sur as the "bubbling up" province in our list. It is home to several attractions and amazing destinations such as the Hinatuan Enchanted River, Tinuy-an Falls, as well as Bislig City, which is an inexpensive accommodation destination if you wish to roam around the province. Here's a comprehensive 4-day itinerary to enjoy the best of what Surigao has to offer.
18. Davao Occidental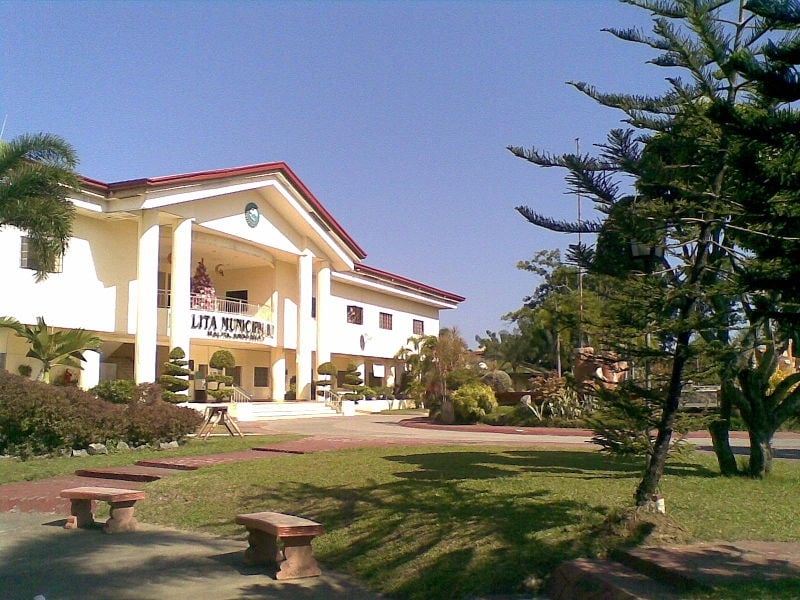 Image credit: Nettyzenner
Established in 2013, Davao Occidental is the newest and the 81st province of the Philippines. The youngest province is bestowed with a very long stretch of beach area, as well as several islands worth visiting. The municipality of Malita is the province's capital, and is fondly called the Whale Shark Capital of Mindanao and the Banana Capital of Davao Occidental.
19. Basilan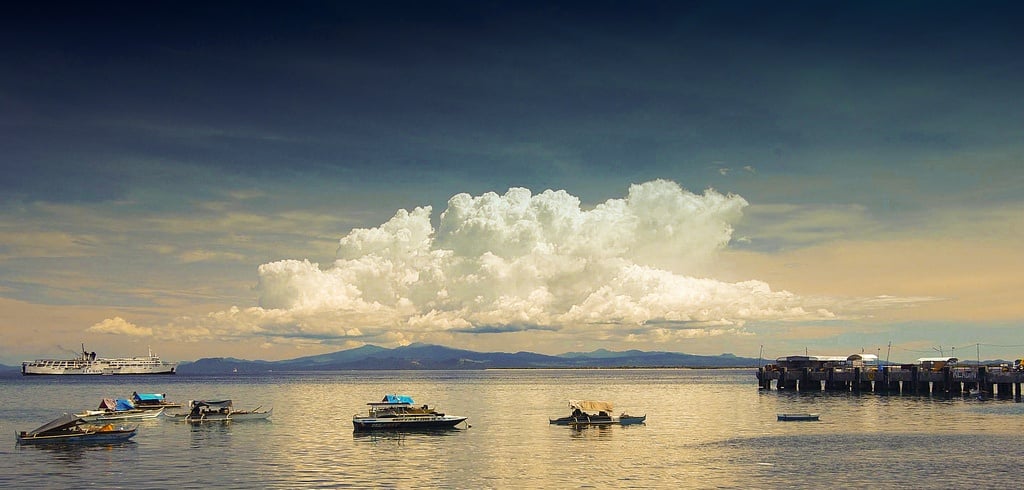 Image credit: Digishooter
Local and foreign tourists might be swayed off just by the thought of this province due to the violence that filled its history. But beyond that, this island province is a destination that you can be proud of when you reach it because only a few dare to visit Basilan. The places here are raw and less explored due to the mentioned reasons, but if you have the adrenaline to give it a try, it can be such an exhilarating and unforgettable experience you can add to your travel diary.
20. Tawi-Tawi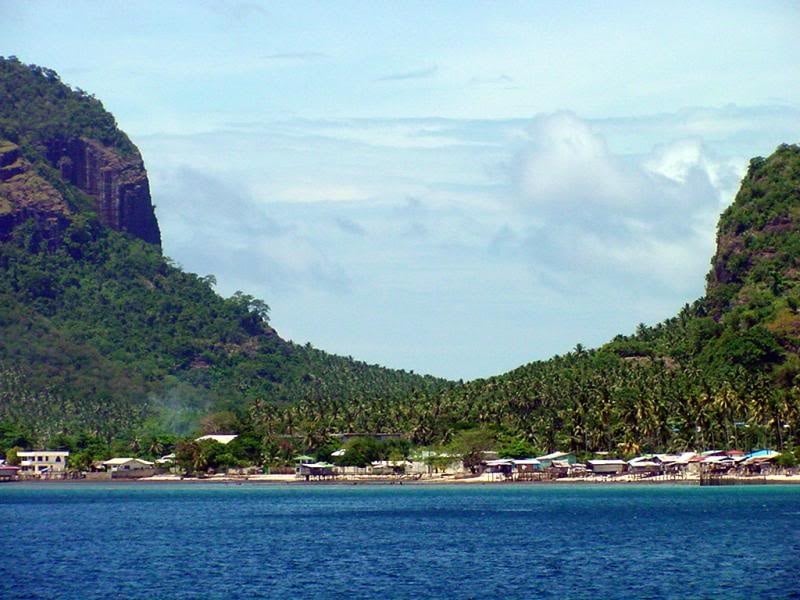 Image credit: Rayetan
Tawi-tawi makes it in our list of underrated provinces because only the brave and the adventurous visits the Philippines' southernmost province. Visitors will be welcomed by challenging waves and vast views of the sea, depending on the month you intend to visit this hidden paradise. Once you get there, the travel time and challenges are very much worth it. Cagayan de Tawi-tawi and Turtle Islands are just two of the most iconic destinations here. Aside from the Malaysian influence in terms of culture and cuisine, Tawi-tawi is also the home to the oldest mosque in the country. If you want to have an escape out of the ordinary, then Tawi-tawi is one of the destinations you should consider.
Also read: 15 Totally Underrated Destinations in the Philippines
With a lot of nooks and crannies to explore, and even more stories to be told and shared, these underrated provinces in the country are definitely worth your attention. Who knows, a great adventure might be waiting for you if you visit them one of these days. So why not pack your bags and start discovering the path of adventure where not everyone takes the chance. Time to write your own story!