The long-awaited Changi Airport Terminal 4 opened late last month and if you haven't been there already, here's a picture for you: colourful and quirky sofas strewn all over, vibrant Singapore heritage-themed designs, and 80 retail and F&B outlets to keep you occupied.
One of the first few airlines operating at T4 is Cathay Pacific. Along with the opening of the terminal, Cathay Pacific unveiled a spanking new lounge for eligible passengers.
Here's what you can expect from the Hong Kong carrier's latest lounge.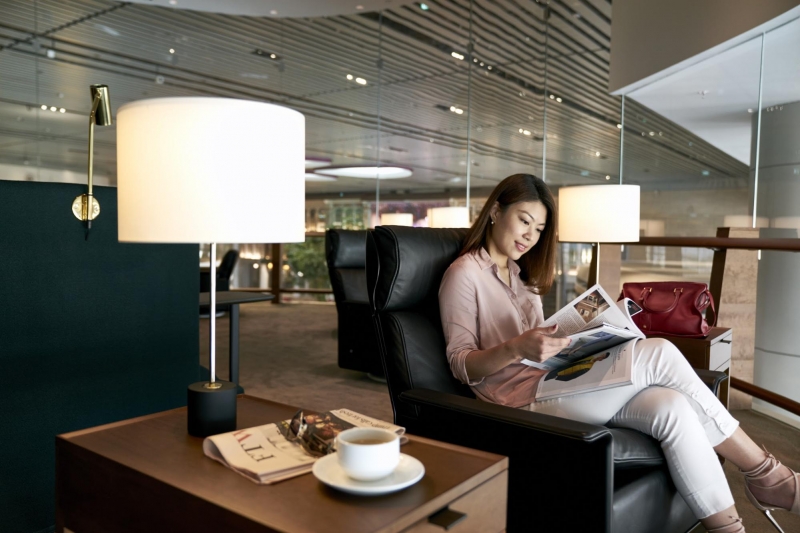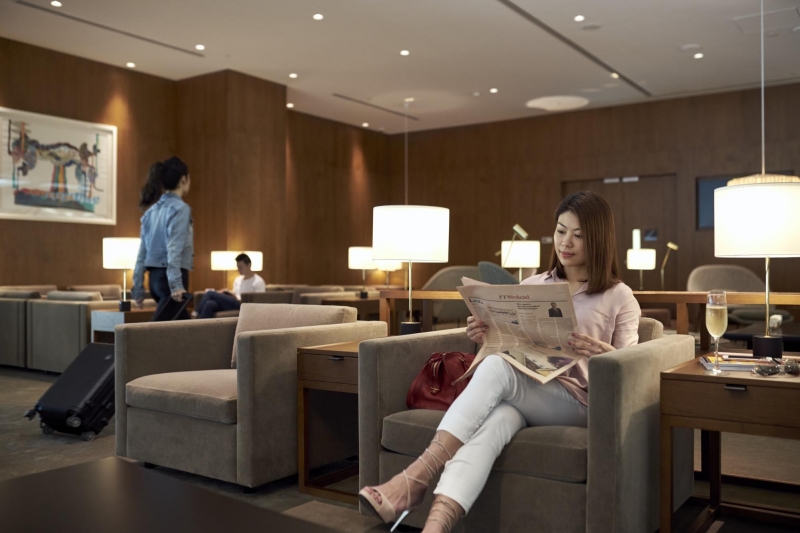 The inspiration behind the lounge's design follows the concept of a contemporary apartment. This is aptly seen in various aspects including the selection of art, music and food – all of which are carefully curated to emulate coherence and the idea of a real home. 
Cathay Pacific has developed its own furniture, including side tables with incorporated light and sockets. The sofas are grouped carefully to allow maximum privacy in an open area. High quality and natural materials are selected to convey a sense of timelessness and understated luxury.
The Bureau, located on the right side when you enter the lounge, provides three individual workstations with dual operating system iMacs and printers. There's also free Wi-Fi access throughout the lounge so you can use your devices and surf the web in style.

On top of that, fans of cult beauty brand Aesop will be delighted to know the lounge offers the brand's hand soaps in its luxurious toilets.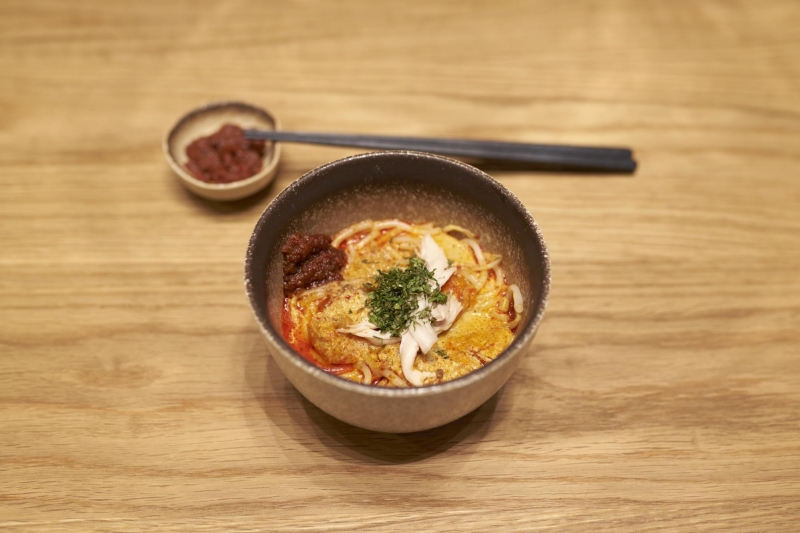 A strong focus on the lounge is the food and beverage services. Upon entering the lounge, passengers arrive at the Noodle Bar, an iconic feature among worldwide lounges of Cathay Pacific. The Noodle Bar offers a selection of signature noodle dishes including Wonton Noodle Soup and Dan Dan Noodles. You can also enjoy a warm bowl of Singapore Laksa, a dish that's unique to the Singapore lounge.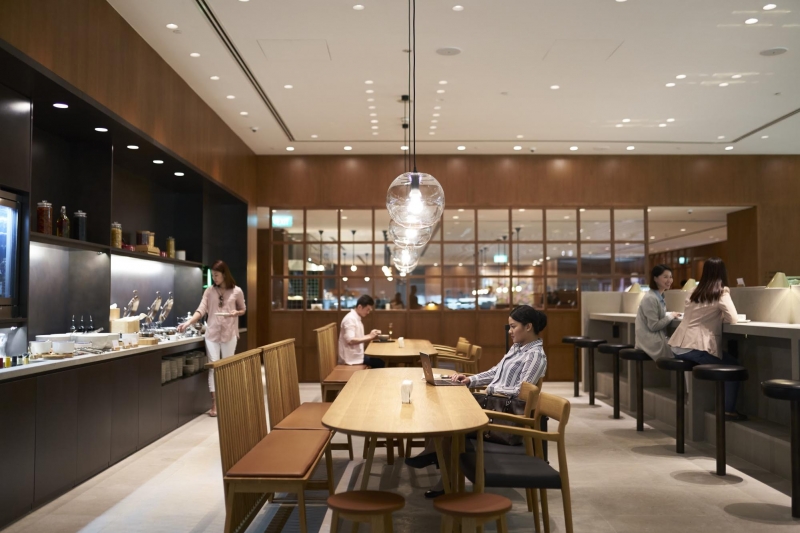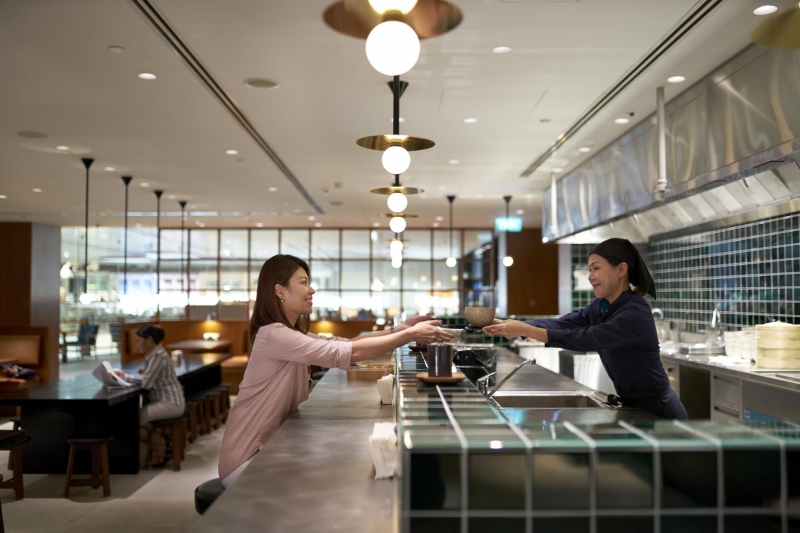 If noodles aren't your thing, consider grabbing freshly-made food and drinks from the Food Hall instead.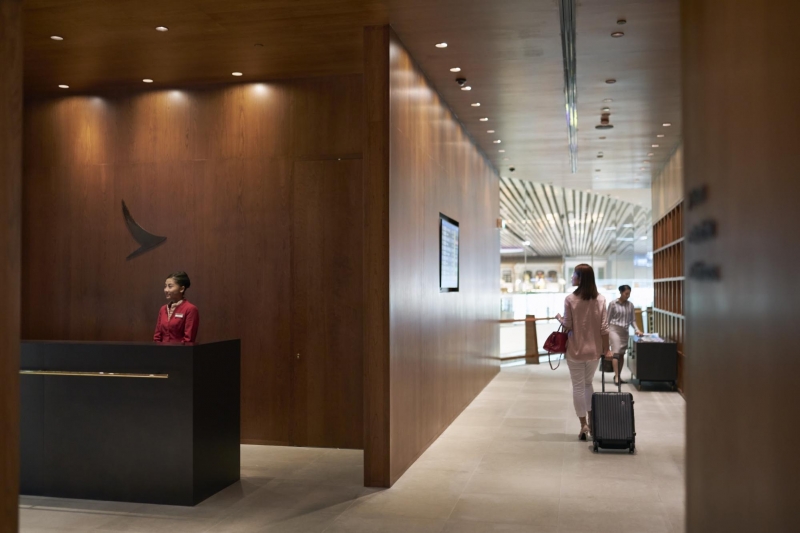 The lounge is located on the Mezzanine Level of Changi Airport T4. It spans 849 square metres and accommodates up to 207 people.
Only passengers from First and Business Class, Marco Polo Club Silver and above members, members of all tiers who earned lounge passes and/or their friends and family members, and oneworld Emerald and Sapphire members will be admitted.
Ready to jet off on Cathay Pacific from Changi Airport's T4 yet?
Information extracted from press release issued by Cathay Pacific.