With the rapid development of cityscapes all around the world, Tokyo isn't one to be left behind, being of those cities that remain at the forefront of technological advancements. Yet, with many parts of the city ditching their skins of yesteryear for modern-day looks, there are still no lack of places for you to see what Tokyo was like in times past. Here are some places you can visit to relive those good old days in Tokyo!
Dagashi Bars
If you've got a sweet tooth, this is a place you should definitely visit. For just 500 yen, you'll be able to feast on as many dagashi as you like. These cheap Japanese snacks and sweets form the childhood of many Japanese, and the ambience of the bars echo this as well. Stepping in, you'll be enveloped by Showa-era (1926-1989) décor, and this relaxing ambience is a really great way to wind down from the bustle of Tokyo and step back into the past of a bygone era. Having first started in 1998 with the aim of evoking nostalgia for the good old days, these bars are now located in seven spots around Tokyo such as Ebisu, Shibuya, Ikebukuro.
If you're looking for a meal, these bars also a selection of food ranging from curry rice to okonomiyaki and pizza, and for another 500 yen, you can take home a bag's worth of dagashi to feast on or give away as souvenirs.
Edo-Tokyo Museum

As the name of this museum suggests, this expansive complex relays the long history of Tokyo, tracing its roots from back when it was the emerging capital city of Edo, to the advanced metropolis it is today. Walk on the recreation of the Nihonbashi bridge, which was the entrance into Edo for travellers back in the day, where you'll be able to admire the life-sized façade of the Nakamura-za Kabuki theatre, a prominent playhouse in its time, which you might have the rare opportunity to enter and explore.

Work your way down through the exhibits, where you'll be able to catch a glimpse of what life was like for people back in 17th century Japan, the devastation experienced by the city through war-time ravages and the technologies of yesteryear that will bring nostalgia to those who might recognise them. Besides preserved artefacts from various time periods on exhibit, life-sized replicas of architecture immerse visitors into the life of the past.
Look out as well for various special exhibitions and workshops offered regularly by the museum. Guided tours are offered throughout the day, and for a refundable deposit for 1,000 yen, you can also borrow an audio guide, which would help as the signs here are mostly in Japanese.
Shitamachi Museum

Located in the sprawling tranquil grounds of Ueno Garden, this humble museum may not hold as big of a collection as the Edo-Tokyo Museum, but it makes up for it with smaller crowds that equates to a quieter visiting experience. Several life-sized architectural replicas, such as that of residential houses and shops, make up the ground floor, you can walk in and explore, giving visitors a sense of being transported back into a taisho-era (1912-1926) village. Each of these installations is also accompanied with printed English guides from which you can learn more about the life of the Japanese people decades ago.

On the second level, you can try your hand out at some traditional Japanese games, and explore interesting artefacts from Japan's pre-war and war-time days. Of particular interest to me were the artefacts from an amusement park in Japan that existed before World War Two, a period of time when foreign technologies spurred Japan from its Edo-era hermit status to a westernised society, a time of great advancement before the ravages of war tore it all down. Don't forget to snap pictures sitting on top of the sento bandai, a raised platform from which bath attendants would collect money from those visiting the public baths!

This museum is recommended if you're looking to have a quick taste of Tokyo's past without the need to face huge crowds.
Samurai Museum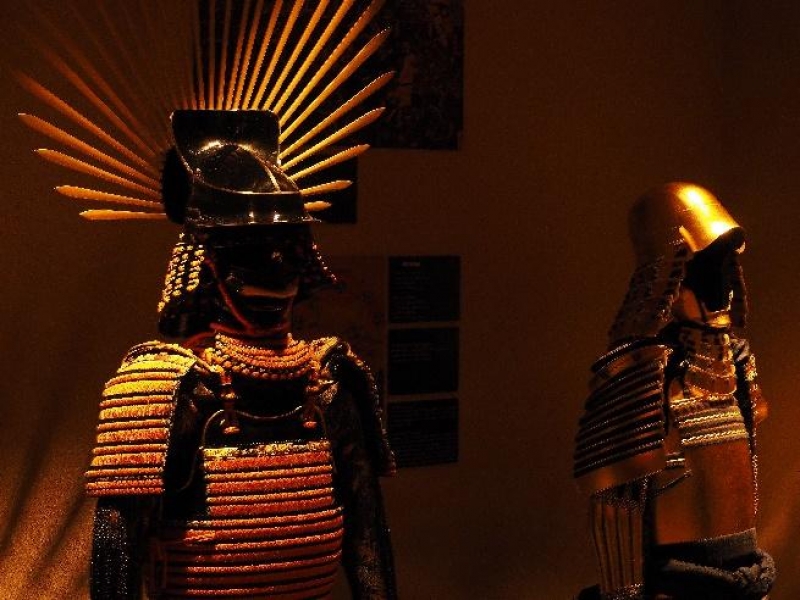 If you've been enraptured by iconic samurai swords and armour, the Samurai Museum is the place for you to go. Otherwise, this small museum is nonetheless a good starting place for visitors to learn a brief history of Japan's warrior-class citizens of the past. This complex houses several samurai armours, with a mix of replicas and authentic armour, some of which you can get to try on and pose photos with. Guided tours are held throughout the day, and I'd recommend it as you'll be able to learn more about the museum's collection from the guides themselves.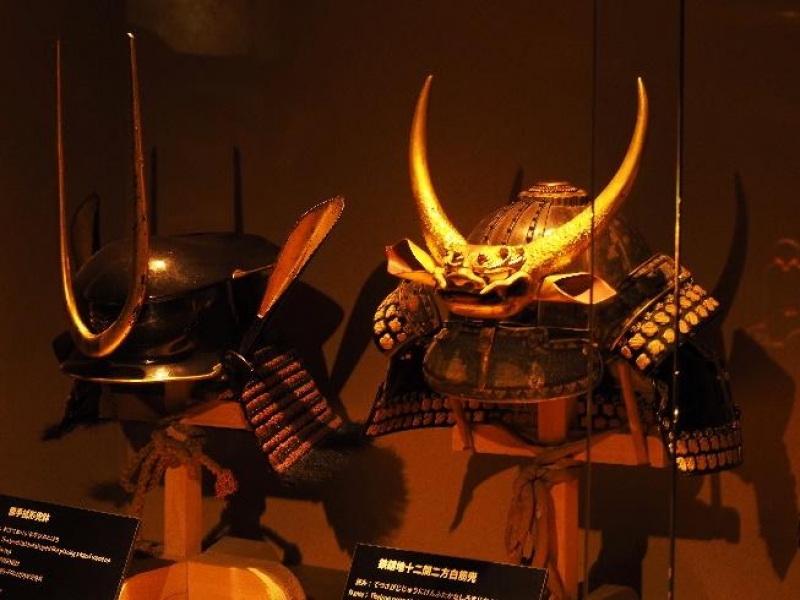 While the fee to this museum costs more than that of a regular museum (1,800 yen), it's a one-time payment and after which you may still use your ticket to enter the museum again. This is definitely something you would want to do as well, if you have the time, as traditional music performances (every Friday, Saturday and Sunday at 8:15PM) and sword performances and calligraphy lessons at various times of the day.
Showa-kan / National Showa Memorial Museum
Not all of the past was good, but it's still important to relive its precious lessons. The Showa Memorial Museum houses artefacts and exhibits from war-time and post-war Japan, giving visitors a glimpse of what life was like for the common folk during and just after World War 2. With Japan often seen as an aggressor during the war, this museum offers a new perspective that no one on any side is spared from war's destructive consequences – a perspective that's quite contrasting to the one offered by the Yasukuni Shrine which is just an 8-minute walk away.
Special exhibitions are held occasionally, and free English audio guides available for visitors to complement the exhibits that are mostly in Japanese.
Shibamata
Nearing the border between Tokyo and Chiba Prefecture, Shibamata is a town that will definitely transport you back a few decades. The retro vibe of the town is largely in part to a 48-movie series, Otoko wa tsurai (It's Tough Being a Man), whose protagonist, Tora-san, lives in this city. While you may not have watched the movie series, the Tora-san Museum is a must-visit as it not only introduces the movie series, the movie-making process from back in the day, as well as several sets and dioramas of what life was like more than 50 years ago.
Outside, Taishakuten Sando is a great shopping street to get lost in, with tradtional-looking shops selling delicacies that may not be found anywhere else, such as kusa-dango. Shibamata Haikara Yokocho should be of interest, with the ground floor selling many dagashi and the second floor being a retro toy museum – a treasure of old-time goodness with treasures to be found at every turn.
If you're looking for something more traditional, Shibamata's Taishakuten Temple and Yamamototei are great places to check out as well, with the latter being a former merchant's house incorporating both western and Japanese interior design overlooking a beautiful garden.
Kusou Zakka
In a residential area in Asakusa lies a quiet unassuming shop that houses toys and various memorabilia from the Showa era. If you're in the area and are looking for some unique souvenirs or a trip down memory lane, this might just be the place for you!
Besides, giving you a greater appreciation for what Tokyo is today, and what it had been decades or centuries back, visiting these places also make for a great getaway from the city experience. So, hop down memory lane and discover that the past is still very much alive in Tokyo!