Sydney enthrals with its iconic harbour, sun-soaked beaches and charming villages. It won't take long for travellers to fall deeply in love with this bustling yet laid-back metropolis. There's no doubt about it – Sydney is special, and your next trip here is bound to be incredible.
Here are 18 things in Sydney that have stolen the heart of travellers, over and over again.
1. Inspiring Sydney skyline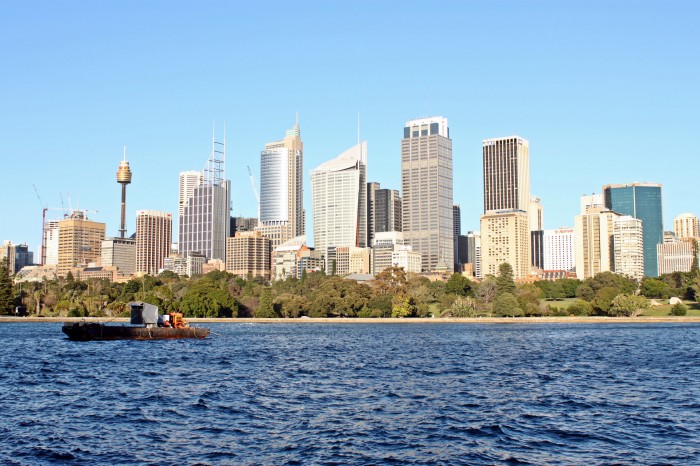 The Sydney skyline is a magnificent sight to behold. Sydney's skyscrapers, glittering harbour and recognisable structures like the Sydney Harbour Bridge and Opera House set it apart from other concrete jungles.
Want to know the best place to view the Sydney skyline? Skip to #3.
2. Stunning Sydney Harbour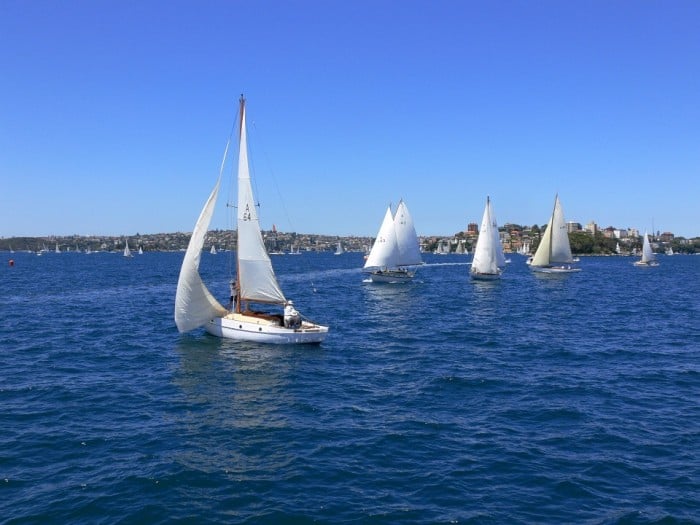 Sydney's stunning harbour, bright blue and dotted with kayaks, yachts and cruises, deserves a point of its own. There are many ways to enjoy this natural harbour, but nothing beats hopping on a sailing trip. If a few hours of sailing isn't enough, you can also charter a yacht for half or a full day. It'll be a dream!
3. Heart-stopping BridgeClimb Sydney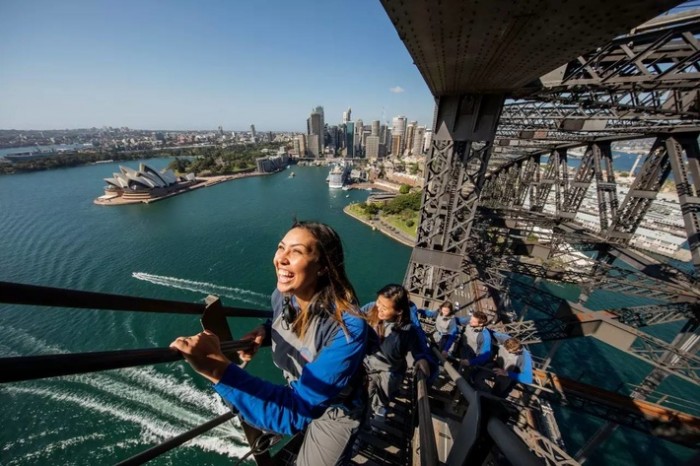 For the best vantage views of the Sydney skyline, sign up for the Climb Of Your Life! Seriously, if there is one activity you simply must do in Sydney, this is it. I mean, what better way to experience Sydney than to climb the Harbour Bridge?
BridgeClimb Sydney offers a range of climbs starting from AUD$158. Pick your climb – do you want to do it in the day, night, or twilight? You can choose to summit Harbour Bridge with the classic BridgeClimb, have a workout and accelerate the climb with BridgeClimb Express, or simply have a sampler and ascend to a vantage location near the mid-point of the Harbour Bridge – perfect for those with height concerns! 
If you're looking to enhance your BridgeClimb Sydney experience, try the romantic Sunset Sessions Twilight Climb with your significant other as you witness the red-orange hues of the setting sun. A live music performance awaits you at the summit – a unique musical experience only for Twilight Climbers! If you've run out of out-of-the-ordinary date ideas, the Twilight Climb will certainly rekindle the love and sweep your partner off their feet. Sydney has the most beautiful sunsets so be sure to tick the Twilight Climb off your couple bucket list!
Whichever you pick, you can look forward to views like you've never imagined. Get ready to have your heart stolen.
4. Drool-worthy seafood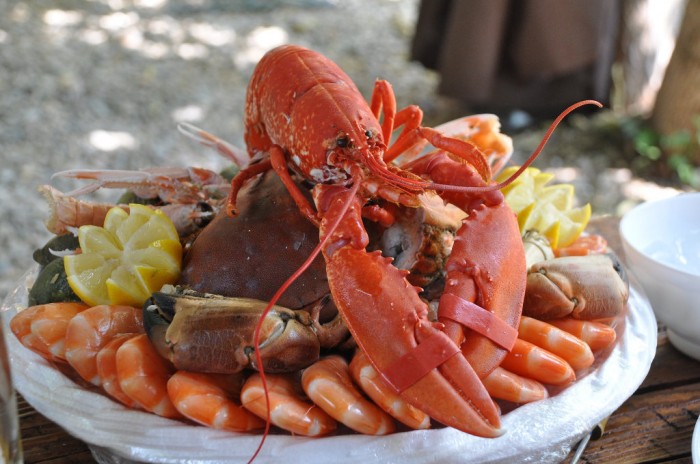 Order a seafood platter and fill yourself up with tiger prawns, rock oysters, raw scallops, lobsters and all sorts of delicious fish. Sydney is a great place for an overdose of crustaceans. Head to the Sydney Fish Market or drop by a seafood restaurant for the catch of the day. Yum!
5. The oasis of green: Royal Botanic Garden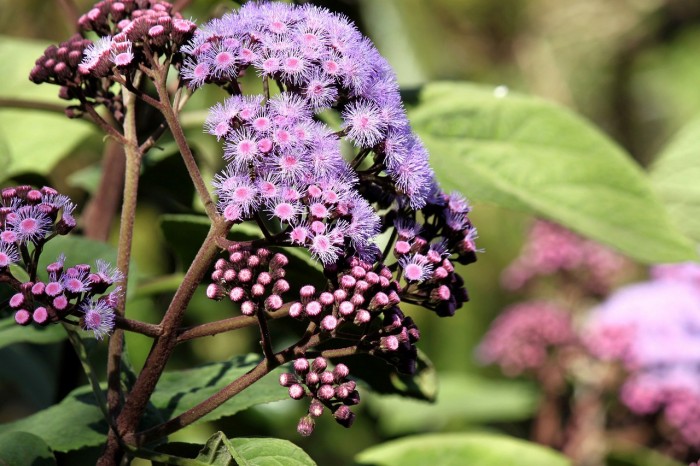 Sydney's Royal Botanic Garden, located in the heart of Sydney, is a must-visit attraction. It's perfectly situated along Sydney Harbour and can be seen from the top of the Harbour Bridge during your BridgeClimb. Get away from the crowds and step into this beautifully-maintained garden. What's best is that you can enjoy this oasis for FREE!
Also read: 10 Things To Do in Sydney For Absolutely Nothing
6. Dramatic coastlines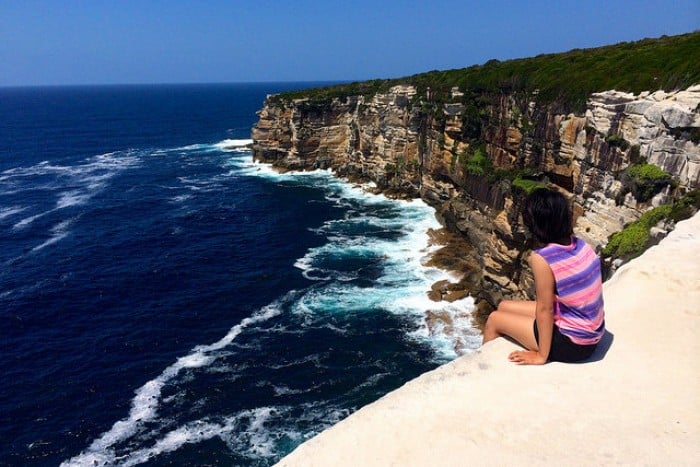 Sydney is blessed with long stretches of dramatic coastline, and there is no better way to explore them than by taking a walk! Not to be missed is the Bondi to Coogee coastal walk, which features six kilometres of stunning views, from bays and beaches to parks and pools. If you're up for a more strenuous hike, tackle the multi-day Coast Track, which runs from Bundeena to Otford in the Royal National Park.
7. Laid-back beaches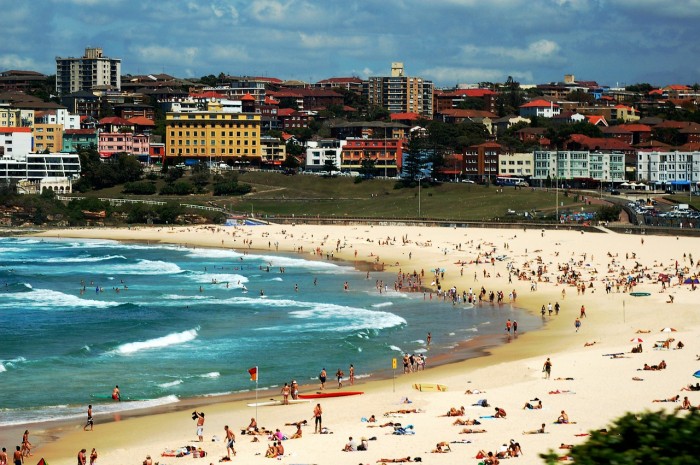 With dramatic coastlines come gorgeous beaches. Beach bums are in for a treat because Sydney is home to world-class beaches! You've probably heard of Bondi Beach, which is a great all-season beach destination. Peel off your clothes and laze the afternoon away getting a great tan, or simply hang around and people-watch.
Also read: 12 Adventure Activities You Must Conquer in Sydney
8. Sightseeing with water taxis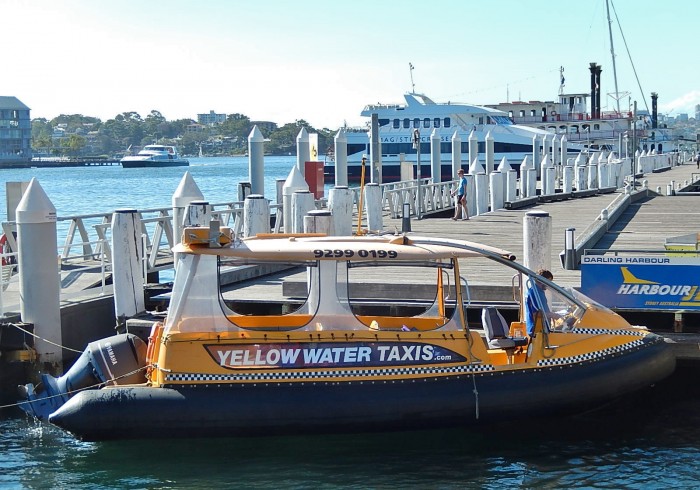 Image credit: Michael Coghlan
How cool is it that you can get around Sydney by water taxis? What a great means of transportation! With these water taxis, you can travel from Darling Harbour to Manly, Luna Park, Taronga Zoo and other great destinations. And of course, along the way, do enjoy the ride and snap some photos.
9. Interesting art galleries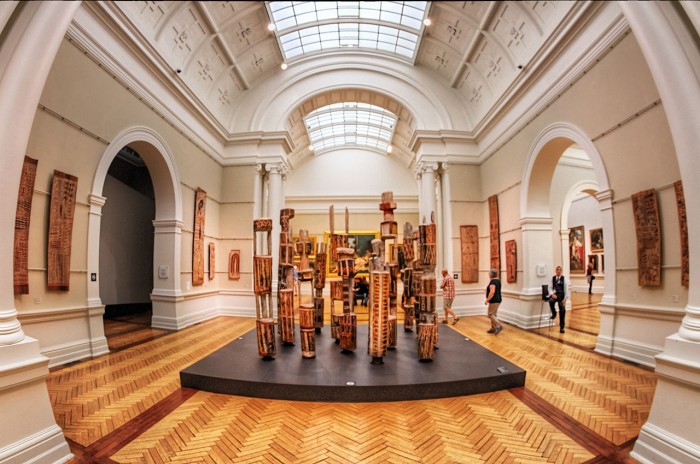 Image credit: Pedro Szekely
Perhaps the most important public art gallery in Sydney is the Art Gallery of New South Wales which features over 30,000 works. Some art spaces have floor-to-ceiling windows which allow visitors to enjoy both the artworks as well as views of the harbour! There are also ever-changing exhibitions – more than 30 each year – as well as film screenings and music performances.
10. Quirky villages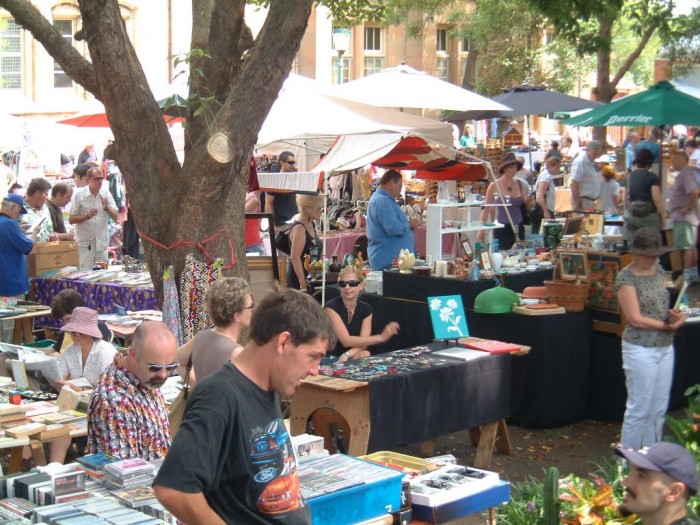 Image credit: Matthew Spong
Did you know that Sydney is also known as a "city of villages"? Of course, these villages are not composed of rural communities; rather, they are actually urban towns. Each village in Sydney exudes its own special atmosphere and boasts its own unique quirks and characteristics. Some villages for you to explore include McMahons Point, a charming harbourside suburb; Rozelle, which is famous for its weekend markets; and Mosman, home to scores of cafes and restaurants. The possibilities are endless.
11. Surf spots for everyone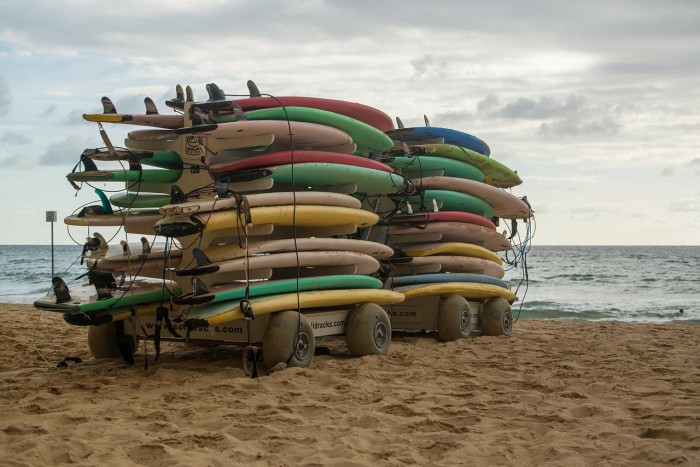 Sydney has a variety of surf spots for everyone. Great places for newbies are Umina Beach, Bondi Beach and Palm Beach, while experienced surfers will enjoy the big breaks in Shark Island, Bigola Beach and North Narrabeen Point.
12. Wildlife encounters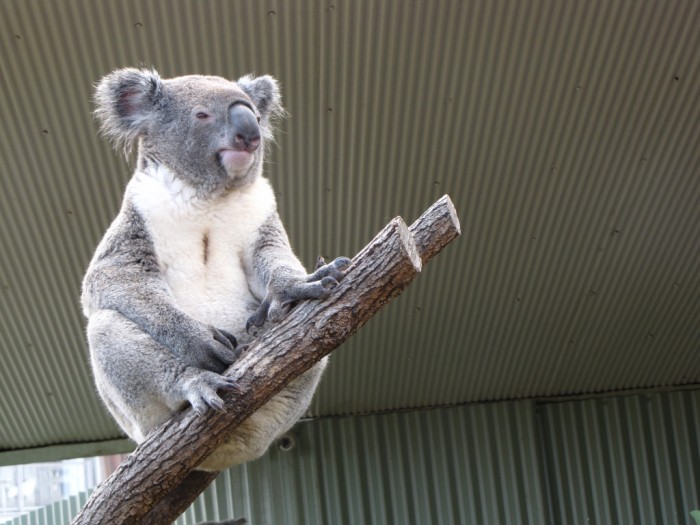 Image credit: Grace Kat
A trip to Australia is not complete without the Australian wildlife experience, and who says you can't come up and close to wildlife in the city? Deadly and creepy, cute and cuddly… Australia has it all.
Wild Life Sydney Zoo in Darling Harbour is a great place to begin. Here, you can encounter all the quintessential Australian wildlife such as kangaroos, koalas, and even the Tasmanian Devils!
13. Youthful, energetic nightlife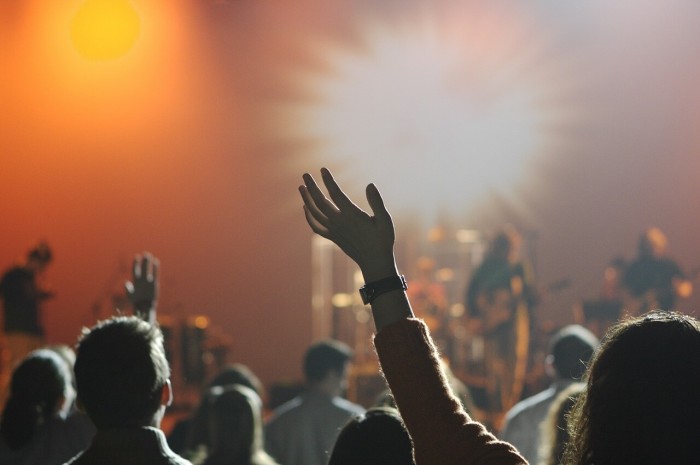 Nightclubs, dance parties, bars and live music – Sydneysiders sure know how to party! Join in and spend the night in Sydney's best nightspots in Oxford Street, Kings Cross or The Rocks! Famous bars in Sydney include Arq, Soho and Home. Check them out!
14. The New Year Countdown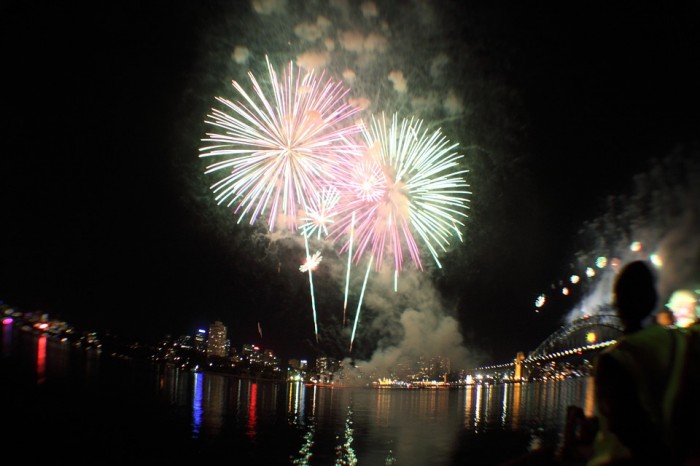 Sydney's New Year Countdown is a huge affair – quite possibly the biggest event of the year – held over Sydney Harbour annually. Millions flock to Sydney to witness the stunning pyrotechnic displays. In fact, enthusiastic people start grabbing their spots around the harbour early in the day for the best fireworks vantage point. Just picture the atmosphere. It's simply electric!
15. Spacious double-deck trains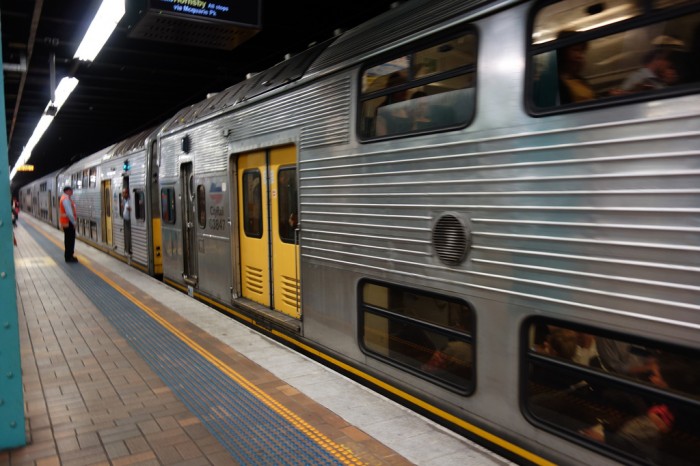 Image credit: Pelican
I don't know about you, but I think the double-deck suburban passenger trains in Sydney is definitely worthy of this list! If it'll be your first time in a double-deck train, enjoy the novelty! A great opportunity to use one of these trains is during your journey to Katoomba, the gateway to the Blue Mountains.
16. Festivals and celebrations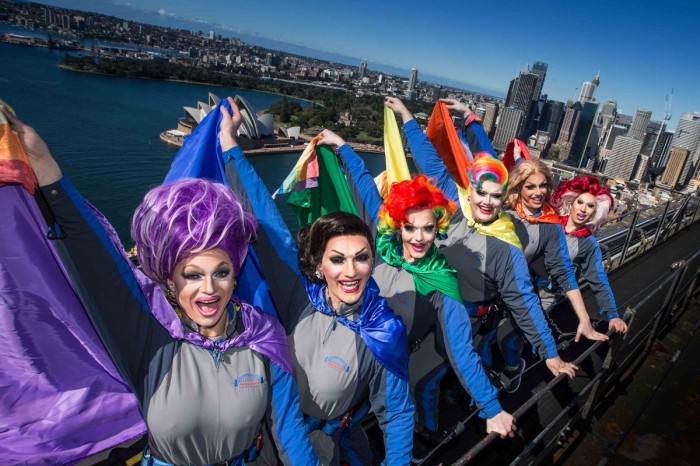 Boring is not a word in the dictionary for Sydneysiders. The year's punctuated with festivals and celebrations, from Vivid Sydney to the Gay and Lesbian Mardi Gras.
Also read: Stunning Views of the Sydney Harbour that will take your Breath Away
17. Great gigs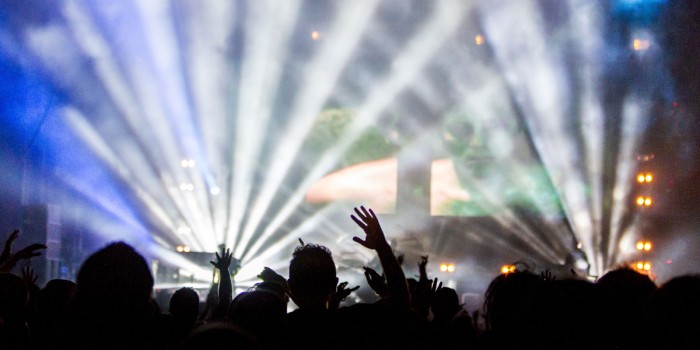 Sydney's live music scene is more than alive – it is beating, it is pulsing, and it is definitely happening. There's a stage for every performance, be it an international act or an obscure indie band.
18. Awe-inspiring sunsets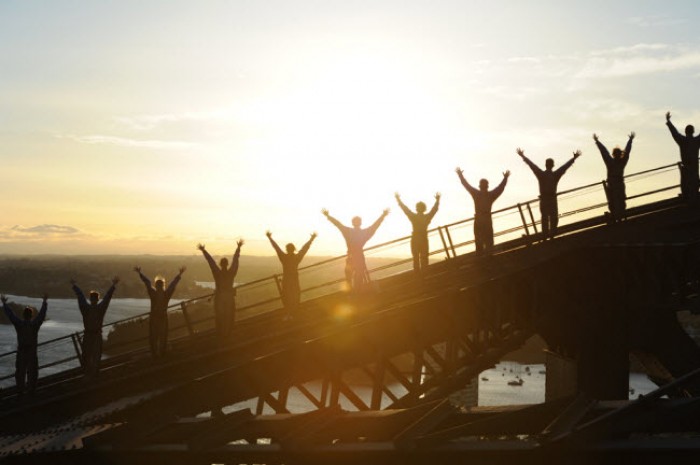 If you think the Sydney skyline is stunning in the day, wait till you see the city take on an iridescent glow against the backdrop of a sunset.
Conclude a great day or start the night by viewing the stunning skyline, calm ocean and beautiful colours of the sky from the Sydney Harbour Bridge. BridgeClimb Sydney's Twilight Climb is timed to maximise your visual delight as the sun goes down.
BONUS: Because…Vegemite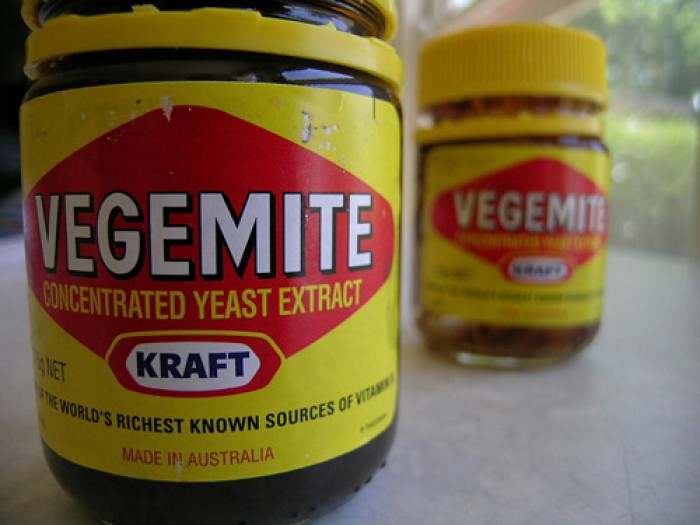 Image credit: S2art
If you've never tried Vegemite, a well-loved Australian spread made from yeast extract, then you ought to grab yourself a jar in Sydney. Just spread it thinly on your buttered toast – remember, less is more! If you slap it on your toast like Nutella, you're more or less guaranteed to hate it. Smeared sparingly, Vegemite might just appeal to your taste buds! The keyword is might, hence this is listed as a bonus point.
Also read: The Views from These 5 Vantage Points in Sydney Will Take Your Breath Away
On your next trip to Sydney, prepare to leave the city with a piece of your heart missing. This remarkable city will definitely win you over, and not just with the things we mentioned above. You'll find your own special favourite things about Sydney, whether it is that little hippy roadside cafe or that strange Australian accent which your ears have become so familiar with.