Diving, in recent years, has become an increasingly popular pursuit amongst many. Most, if not all divers would wish to experience diving in exotic locations like Egypt and Costa Rica. But in Southeast Asia, a country notable for its incredible diving sites is Indonesia. Islands in Indonesia like Raja Ampat and Bunaken Island have the makings of any diver's dream.
Did you know that Indonesia has a whopping 17,000 islands in total? Only 13,000 are usually reported because 4,000 are still unnamed! And out of these 17,000, only 6,000 are inhabited. Indonesia is also home to 25% of all fish species!
Update your family and friends about your grand adventures in Indonesia with Singtel's ReadyRoam Deal. For just $20, you'll enjoy 1GB data for 30 days!

Excited to 'dive' into the Indonesia diving scene? Here are the top 10 islands in Indonesia that divers should discover.
1. Raja Ampat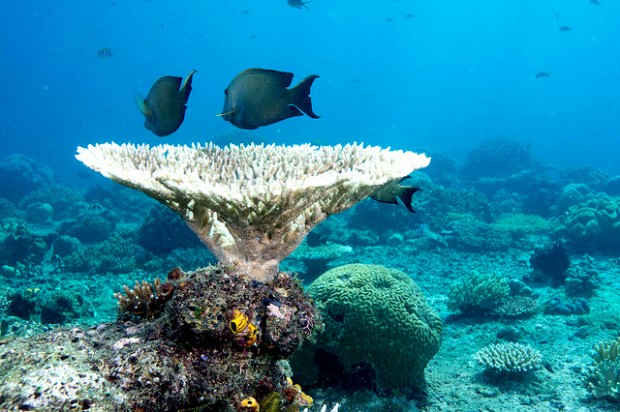 Image credit: Ratha Grimes
Synonymous with the diving scene in Indonesia, Raja Ampat is an archipelago of 1,500 small islands and it boasts about 1200 fish species! Raja Ampat is found within The Coral Triangle  – the heart of the world's coral reef biodiversity – which includes Indonesia, Malaysia, Philippines, Papua New Guinea, Solomon Islands, and East Timor. It is also probably the richest coral reef ecosystems in the world. If you're lucky enough to be diving in Raja Ampat during the right season, you might even spot some whale sharks!
2. Togian Island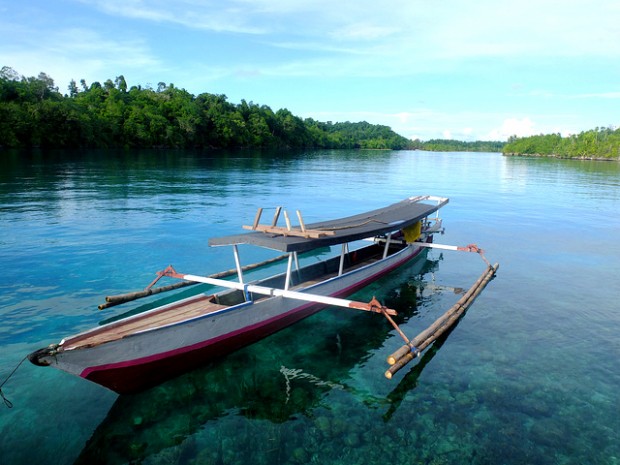 Image credit: vitch
Located North of Sulawesi, Togian Island is a group of islands that is mostly untouched. You must make it point to dive at the apparently best dive site in the area, B24 Bomber Wreck, located 16 kilometres northeast of Kaidiriri Island. With the high visibility underwater, it'll be a breeze for you to take in the beautifully coloured coral reefs and black-tail barracudas! Also, check out Una Una, which is a volcanic island that has lava ash sand!
3. Komodo Island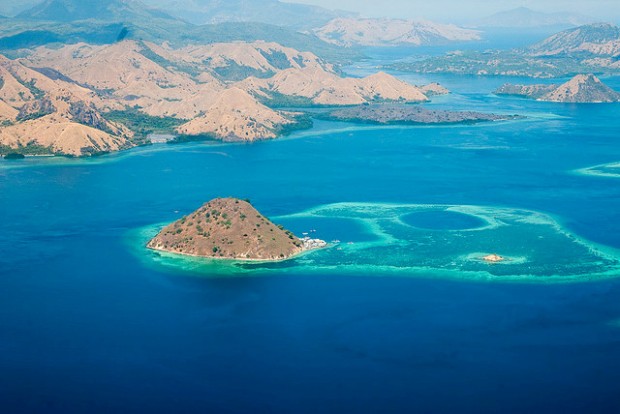 Image credit:Yusmar Yahaya
Diving in Komodo island must be pretty amazing because it is a favourite even among world class divers. The reserve at Komodo National Park, a UNESCO World Heritage Site, has calm and gloriously coloured shallow reefs, deep walls and pinnacles! Because the currents can get quite rough, only intermediate or advanced divers are advised to dive here. If you'd like to see some manta rays, the best time to go is from December to February, although they can be spotted all year round.
4. Bunaken Island
Image credit: Bernard DUPONT
Also known as Pulau Bunaken, the Bunaken Marine Park is mesmerising simply because of its crystalline clear waters. Although most of the dive resorts in the area offer diving trips, the standards vary greatly and it is advised to only choose the professional and well managed ones to ensure that you get the most value for your money. The best place to go macro diving? Lembeh. Don't forget to put that on your bucket list!
5. Bali Island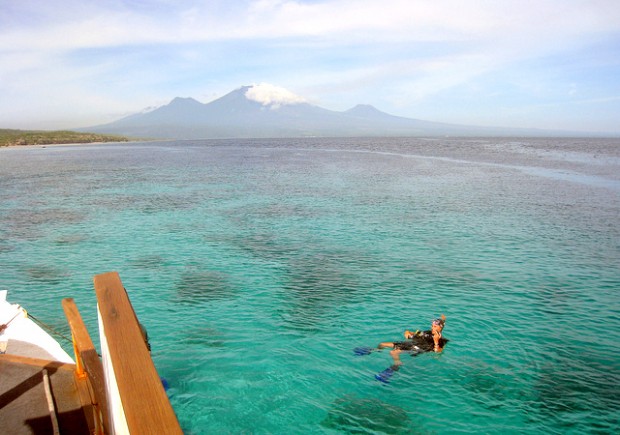 Image credit: Bart Speelman
Diving in Bali is something that should be on all of our bucket lists, especially since it is one of the most accessible destinations in Indonesia. Because of the very light or total lack of currents, beginner divers can go to Amed, Padang Bay, and Pulau Menjangan!
Also read: Guide To Scuba Diving Bali The Dive Safari Way
6. Lombok Island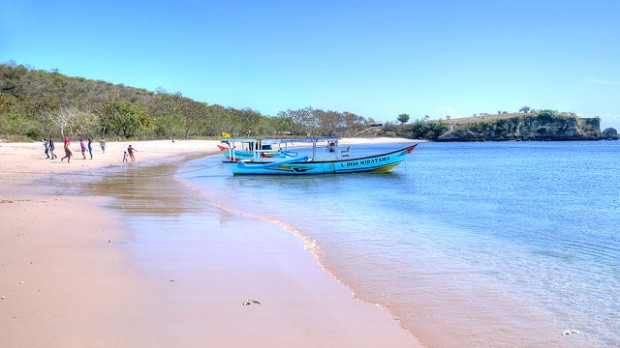 Image credit: Schristia
Lombok Island, neighbour to Bali Island, has somehow managed to keep its spectacular dive sites that feature untouched coral reefs and pinnacles very low key. The Gili Islands, located northwest of Lombok, is one of the most popular diving site nearby. While diving around Lombok, keep your eyes out for those hammerhead sharks amongst other spectacular marine life species.
7. Banka and Belitung Island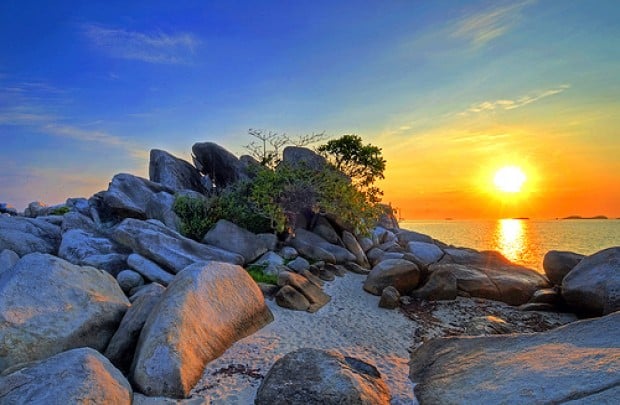 Image credit: alex hanoko
Think reef slopes and pinnacles of soft corals and rich marine life. This island offers over 25 dive sites and you can also drift dive here. Thick carpets of corals coloured in pink, brown, cream and lilac are like swaying trees underwater in the shallow surge. Diving here is nothing short of picturesque with its descending pinnacles and stunning granite rock formations.
8. Weh Island
Image credit: Bernard DUPONT
The best time to go diving at Weh Island is during the country's dry season, from April to November. The Indonesian government has made efforts to preserve a part of this island and its wildlife by declaring two areas as marine parks. Beginners can look to dive at sites like Limbo Gapang, Batee Meuroron, Lhong Angen and Pantee Gua!
9. Wakatobi Islands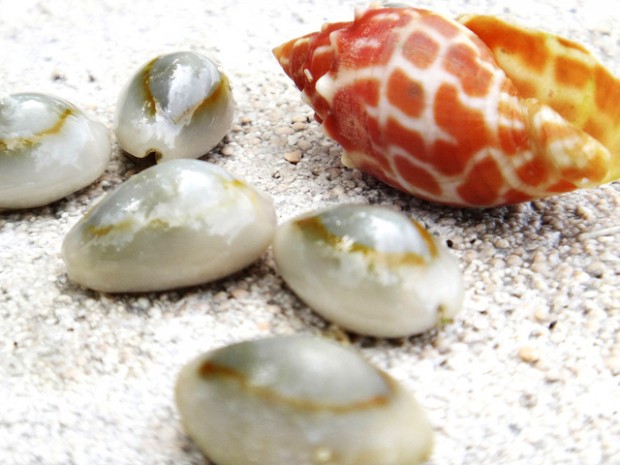 Image credit: Jun Suzuki
The main islands of Wakatobi – Wangi, Kaledupa, Tomea and Binongki – are great diving destinations. With gentle currents, the islands are great for beginner divers. The islands is brimming with rich marine life which is every diver's dream! The best time to dive here is from March to December. If you can, avoid the peak periods, which are from April to May and September to November!
Also read: 12 Best Islands In Asia To Get Your Scuba Diving Certificate
10. Banda Island
Image credit: Ben Bland
This relatively quiet diving site of Indonesia is actually full of healthy reefs with beautiful hard corals, sponges and reef fishes. The best times to visit is from March to April and September to December. It is advised that only intermediate to advanced divers dive here as although the currents are generally calm, they can also be strong.
Who knew Indonesia was so good at keeping these islands a secret? Well, here are a few other "secrets" that have recently come to light. These "secrets" are bound to make some travellers to Indonesia very happy.
Now that these previously-secret diving spots are finally revealed, a diving holiday in Indonesia is overdue! TripZilla Magazine recently had the opportunity to attend a media conference held by the Ministry of Tourism, Republic of Indonesia!
During that event, Mohammad Iqbal Alamsjah, who is the Head of Law and Communication Public Bureau, shared some good news that we would like to relay to you.
First of all, the Indonesian government has abolished the Clearance Approval for Indonesian Territory (CAIT). SIngaporean yachts can now enter Indonesia via 18 ports without the hassle of applying for permits that usually take up to 3 weeks to be approved!
Secondly, the abolishment of Asas Cabotage, which prevented cruises from docking their boats, embarking and disembarking passengers in the past, now gives priority access to cruises to arrive and depart at five harbors in Indonesia. Cruise passengers from Singapore can now disembark in Indonesia during their standard 2-week long cruise. On top of that, travellers can also choose to arrive in Indonesia via cruise, disembark for a little exploration and fly back to their home country or vice versa. This new implementation means more versatility for travellers going to Indonesia.
Thirdly, the Indonesian government has also removed visa requirements for 90 countries! This is definitely good news for foreign travellers who wish to make a short trips (up to 30 days) to Indonesia. No more need to apply for visa and pay visa fees anymore!
Let's look forward to more extraordinary experiences in Indonesia! Start browsing these great places to stay in Indonesia to kickstart your amazing trip.