Looking to have a rockin' party in the USA? Well, what party would it be if it didn't come with some jaw-dropping, saliva-inducing FOOD!
Amongst these amazing tongue-pleasing dishes lies some pretty unique dining experiences – from a unicorn-inspired bar to an indoor lagoon, these are definitely pit stops in the USA that you absolutely have to make. So without further ado, ladies and gentlemen, let's get this party started!
1. Animal, Los Angeles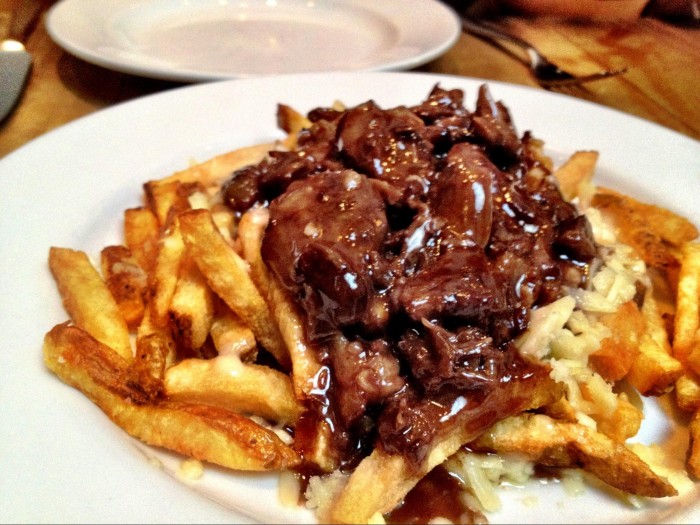 Image credit: Smoke Ribs, Not Crack.
Hmm I wonder what's atop these fries? Crispy pig ears, rabbit leg, veal brains and tongue… Definitely only for the adventurous at heart! True to its name, this restaurant places its focus on producing *ahem* interesting nosh based on everything and anything animal! And with such a special menu comes a special way of finding it: Animal has no signage at its store front. Instead, keep your eyes peeled for the building numbered 435, and step in for a culinary experience like no other!
Address: 435 N Fairfax Ave, Los Angeles, CA 90036
2. The Edison, Los Angeles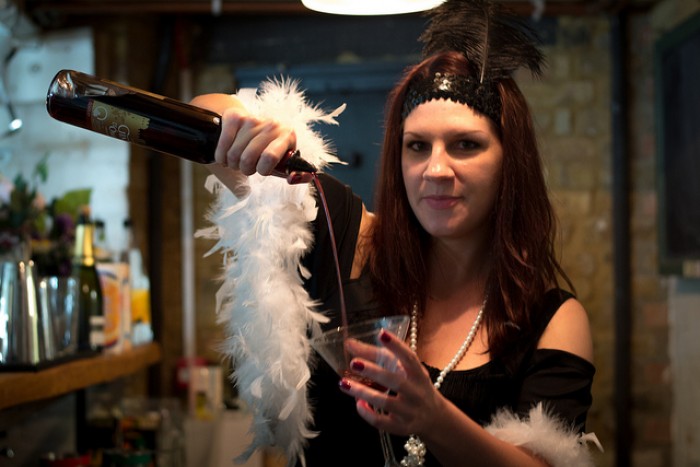 Image credit: MsSaraKelly
That whole Great Gatsby vibe from the 1920s? You can find it right here at The Edison! Revamped from LA's original power plant, this snazzy joint gains its inspiration from the flapper-tastic era of the roaring twenties. Along with its flapper dancers, absinthe fairies going around with drinks, and opulent decor – how can anyone say no to this! So get a blast from the past the next time you're in LA with this ultra glam restaurant.
Address: 108 W 2nd St #101, Los Angeles, CA 90012
3. Teatro ZinZanni, Seattle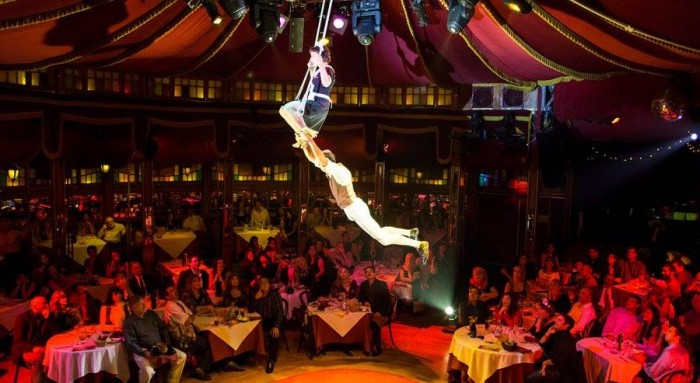 Image credit: Teatro ZinZanni Seattle Facebook
Expect to be immersed into the old-school circus vibes, as well as the glitz and glam of the cabaret when you step into this restaurant! Taking place over a span of three hours, get ready to be bombarded by a circus, comedy, and cabaret act that'll definitely bring out a standing ovation in you. A performance reminiscence of a more intimate cirque du soleil, as you chow down on your scrumptious food? Sign me up, please!
Address: 222 Mercer St, Seattle, WA 98109
4. Unicorn, Seattle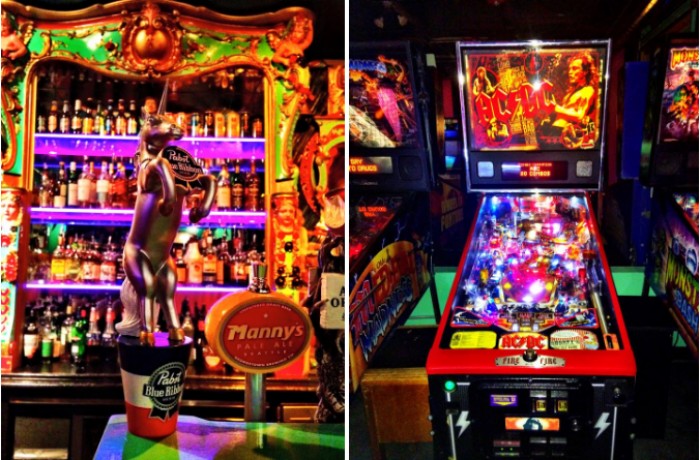 Image credit: Unicorn Facebook
This place totally gives off the adult alice-in-wonderland vibes. I mean, how can it not, with a name like Unicorn? Speaking of which, you can spot a (fake) unicorn head, a unicorn hat that you can wear, and even a real-life pinball machine! Along with its bright, electric colours and decor that's straight out of your childhood fantasies, this place will definitely bring out the kid in you! (Complete with matching drinks, of course, such as My Little Pony, Unicorn in Pear Adise, and Pale Unicorn Lager. Mmm… Tasty.)
Address: 1118 E Pike St, Seattle, WA 98122
5. Marrakesh, Seattle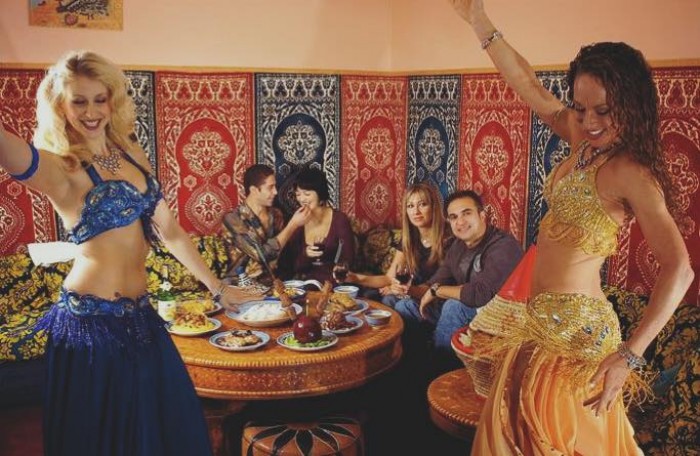 Image credit: Marrakesh Seattle
If you love Moroccan food, this is the place for you! Get an authentic Moroccan experience by dining at Marrakesh Seattle with its richly textured Moroccan rugs, ornate silver urns and tapestries, and you will feel as if you just walked into a Sultan's tent. Sit on pillows as you dine, wash your hands in rose water, be entertained by bellydancers throughout your meal, and satisfy your tummy with a 5 course meal! Ooh la la. You might be so entranced by the beautiful bellydancers, and even stand up to join them in dancing! It's time to party~
Address: 2334 2nd Avenue, Seattle, WA 98121
6. The Pink Door, Seattle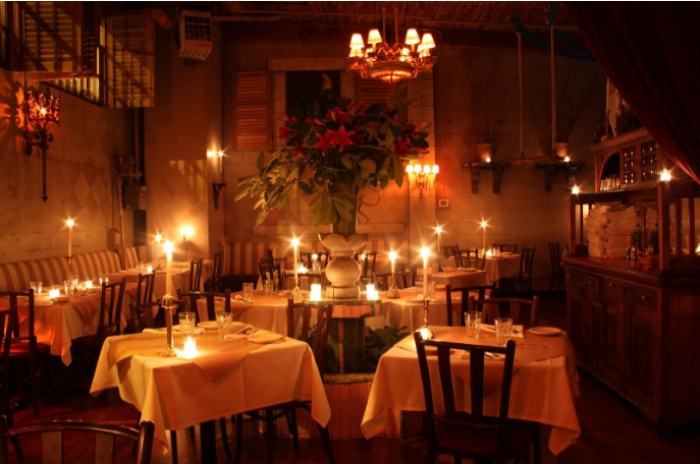 Image credit: The Pink Door
Get prepared for a whole new dining experience when you visit The Pink Door! You can't miss the entrance because it is, literally, a pink door. Enjoy the magical and enchanting ambience in the restaurant and feel as if you've been transported to Italy! Be blown away by amazing trapeze stunts and burlesque shows while eating delicious lasagna or squid ink pasta. You're definitely in for a good, decadent time when you dine here!
7.
Tonga Room & Hurricane Bar, San Francisco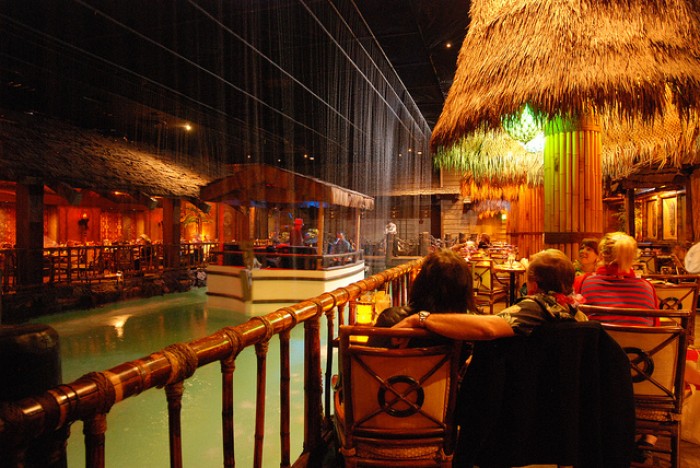 Image credit: synthsis
Imagine: you enjoying a succulent Pacific Rim dinner (from Vietnam to French to Hawaiian… A melting pot of flavours) in an elaborate Polynesian setting. You turn your head towards the middle of room, and you find a 22 metre lagoon right smack in the centre, complete with a live band belting out sweet tunes from their boat-slash-stage. As you eat, a rain shower (complete with thunder and lightning!) breaks out at regular intervals. The coolest part? This whole spectacle is all happening indoors! Fine dining? More like fun dining at the super cool Tonga Room & Hurricane Bar!
Address: Fairmont San Francisco, 950 Mason St, San Francisco, CA 94108
8. Straw, San Francisco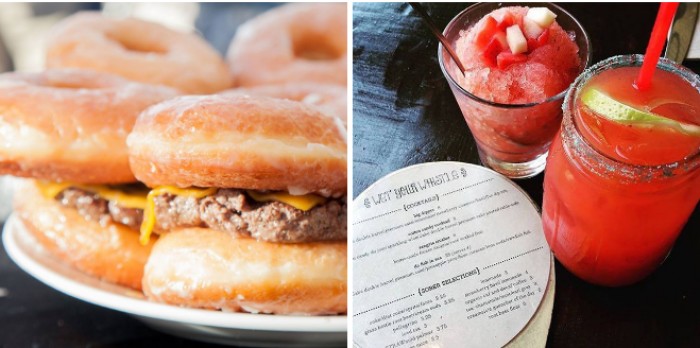 Image credit: Straw Facebook
Okay, so this one's more about the food, but hey, that's some pretty good nosh that Straw is serving! Remember how back in the good ol' days (or even now, maybe), you'd catch a glimpse of American carnivals while watching some American TV show? And how carnival food always looked so darn good? Well, head on over to the carnival-themed Straw, then, and chow down on their carnival-inspired comfort food, all in the compact space of their homely restaurant! With creations such as the bacon donut burger, spiked strawberry lemonade and cotton candy cocktail… MMM. I'M DROOLING ALREADY.
Address: 203 Octavia Blvd, San Francisco, CA 94102
9. Forbes Island, San Francisco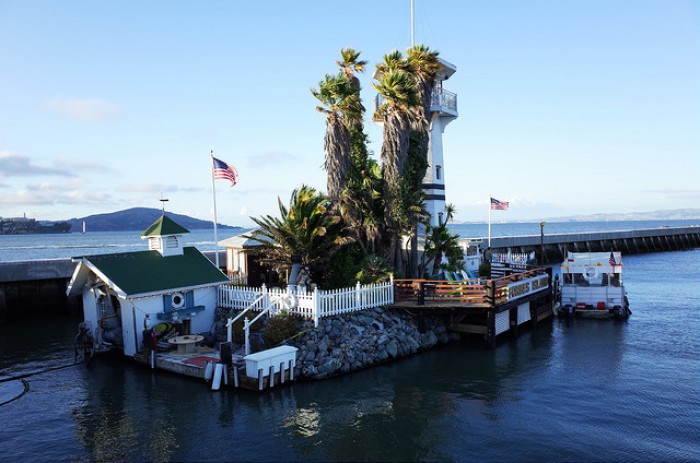 Image credit: eefeewahfah
No, not the business magazine! Forbes Island is the world's first and only floating island, and boasts a 'fantasy fine dining' experience. Open for dinner everyday from 5pm onwards, have yourself a splashing good time as you dine in style at their underwater dining room. Knock back some cocktails right after, and the maybe go up their 12 metre high lighthouse to catch the sunset. Complete with a nautical fantasy theme for decor, white sand patios and real palm trees, you'll get the chance to feel like the rich and famous… even if just for a day!
Address: PIER 39, 2 Beach St #205, San Francisco, CA 94133
10. Casa Bonita, Denver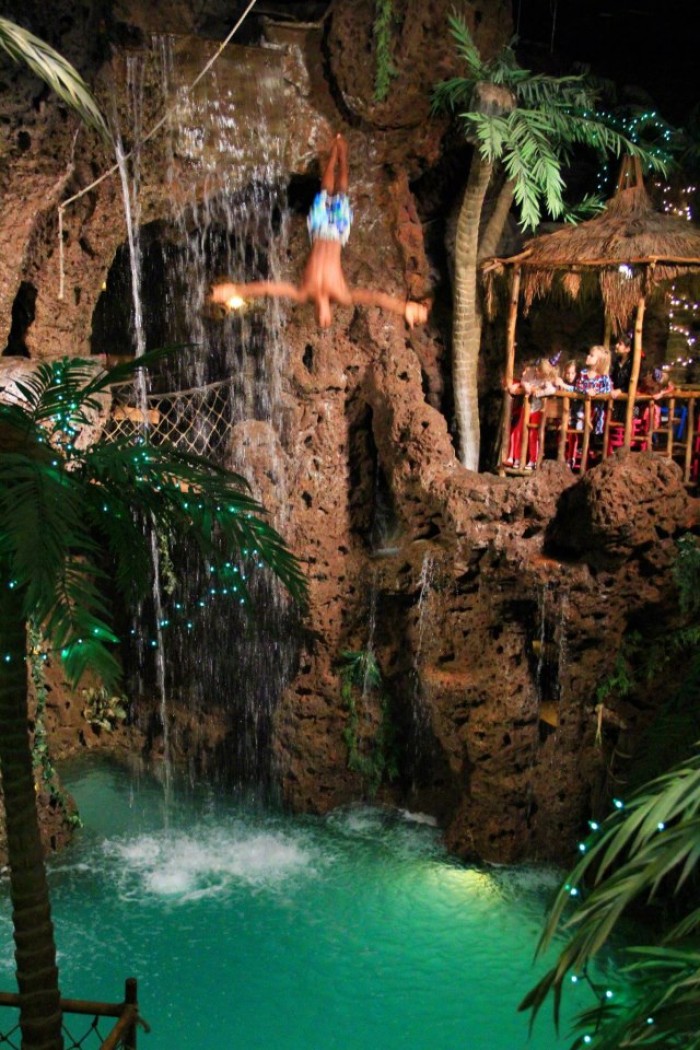 Image credit: Casa Bonita
Casa Bonita has been delighting audiences for over 40 years, and have even been featured on the popular show, South Park! Feast on an all you can eat Mexican buffet while enjoying live entertainment shows that range from Casa Bonita team members diving from more than 30 feet high into a 14 foot pool, an intense gunfight between a sheriff and a criminal, or a wild gorilla running astray and causing havoc. You'll definitely be kept on the edge of your seat…And I'm not sure if you will even be able to concentrate on eating. Make sure to bring your kids, nieces, nephews, baby cousins, and everyone here for an unforgettable meal!
Address: 6715 West Colfax Avenue, Lakewood, Colorado 80214
11. Biker Jim's, Denver
Image credit: Biker Jims
This hot dog joint is a must visit because it will offer you a culinary treat like no other! The hot dogs at Biker Jim's are to die for, and we aren't just talking about ordinary hot dogs that you can find in any city in USA. Nope. Biker Jim's takes hot dogs up a notch by providing EXOTIC hot dogs of different varieties. Their hot dogs contain meat from pheasants, rattlesnakes, kangaroos, ducks, wild boars, calves, elk, buffaloes and yaks. I can't even imagine how it would taste like. Your tastebuds are surely in for a surprise! There are also seven hot dog toppings for you to choose from as well as rare and unusual sodas to quench your thirst. In addition, you'll love its urban grunge feel as the walls are adorned with colourful pictures of motorcycles and classic rock music is played.
Address: 2148 Larimer Street, Denver, Colorado 80205
12. Forest Room 5, Denver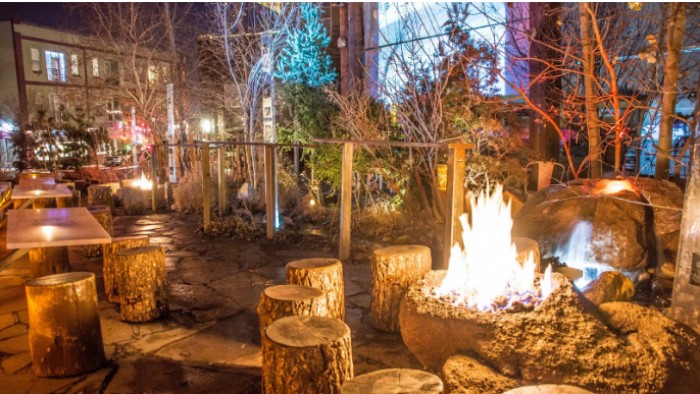 Image credit: Forest Room 5
If you want to go on a mountain retreat badly but don't have the time, just head to Forest Room 5! You can enjoy a unique dining experience sitting on logs at the patio, dining by a waterfall and campfire pits. There are also wooden forest animals, a teepee, weird games and a teddy bear closet under the stairs to boot! Chill out with your family or friends during happy hour and have a relaxing time. Such cool vibes from this place, it feels just like a more hipster version of Narnia. I bet you can't wait to check it out!
Address: Fairmont San Francisco, 950 Mason St, San Francisco, CA 94108
13. Heart Attack Grill, Las Vegas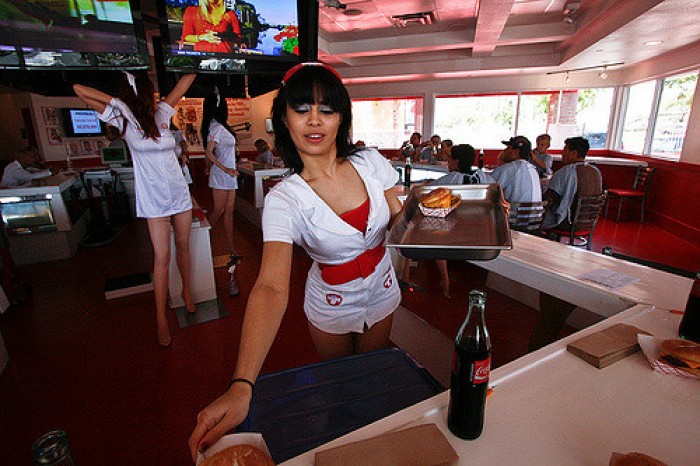 Image credit: Einar Jørgen Haraldseid
Fancy being served by a waitress donning a nurse uniform? How about being served a burger with the highest calorie in the world by a waitress donning a nurse uniform! Double heart attack, or what? Its most infamous burger, the Quadruple Bypass Burger, will surely send your heart on an overrun, what's with its 10,000 calories! Other heart attack-inducing treats: their Butterfat Shakes and Flatliner Fries Deep Fried in Pure Lard. A word of warning, though: this restaurant's burgers are actually also known for causing death, so PROCEED WITH CAUTION!
Address: Neonopolis, 450 Fremont St #130, Las Vegas, NV 89101
14. Aureole, Las Vegas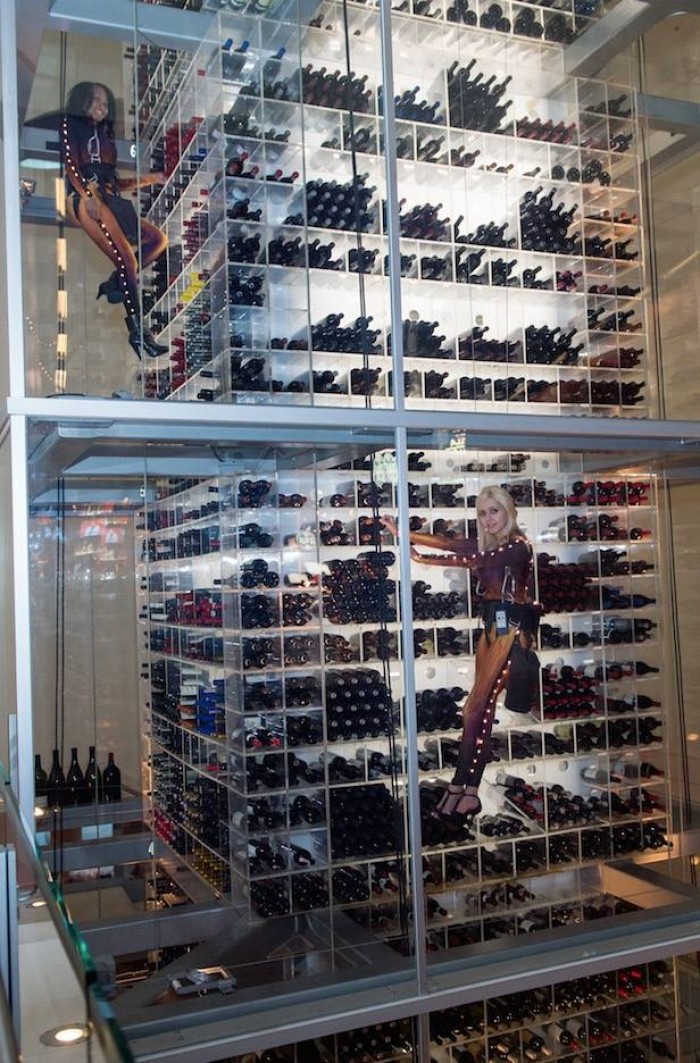 Image credit: Aureole Las Vegas Facebook
This fine dining restaurant is a bit on the pricier side, but hey, I suppose they have to pay their Flying Wine Angels, amirite? No kidding! These Angels scale the impressive four-storeyed wine (no doubt the architectural highlight of this restaurant) tower to grab your wine for you, so sit back, relax, and enjoy the show! Along with its opulent decor across five distinct dining areas, feel super classy as you enjoy your delectable meal.
Address: 3950 S Las Vegas Blvd, Las Vegas, NV 89119
15. Dick's Last Resort, Las Vegas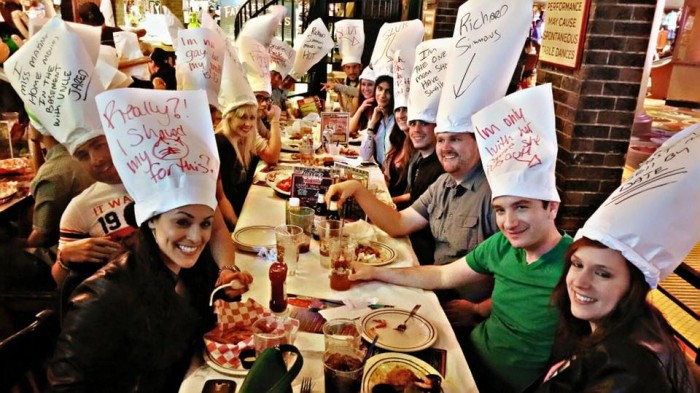 Image credit: Dick's Last Resort Las Vegas Facebook
Not for the faint-hearted! At Dick's Last Resort, be prepared to wear paper hats and adult bibs, have napkins thrown at you, and be insulted (intentionally!) by the obnoxious staff. Sounds pretty harsh, huh? But an interesting experience nonetheless. Just remember: it's all make-pretend, so it ain't all that bad!
Address: Excalibur Hotel & Casino, 3850 S Las Vegas Blvd, Las Vegas, NV 89109
So there you have it, 15 cool and quirky dining experiences that you absolutely must have when in the USA! Of course, there are plenty of other funky eateries scattered all around this marvellous country, but hey, this list is a start, amirite?
So book your tickets here today, and fly nonstop all the way to the stuff of your dreams (and stomach)! HAPPY DINING, EVERYONE.
Book your flights through these travel agencies now:
Brought to you by