While Thailand welcomes almost 30 million foreign tourists every year, only around 658,000 — or a little over 2 percent — are from the Middle East. With more than 1.6 billion Muslims all over the world, the predominantly Buddhist Thailand hopes to encourage more of them to visit the country.
Also read: 5 Amazing Muslim-Focused Destinations You Probably Don't Know About
Such was the inspiration of the four-star Al Meroz hotel located in Bangkok, which opened in November 2015.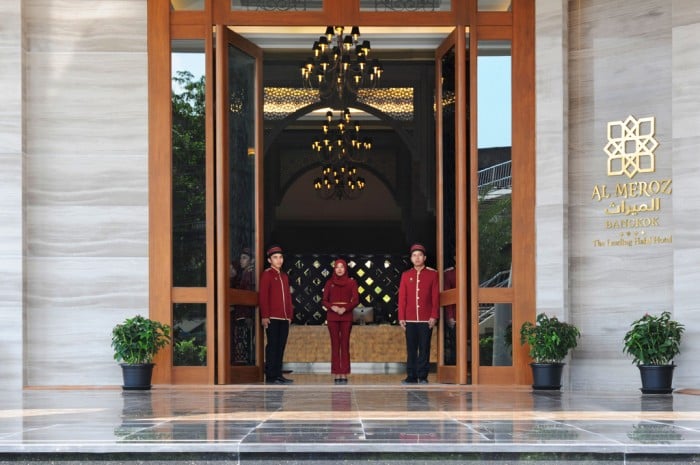 Image credit: Al Meroz Bangkok Hotel
The hotel is the first Halal hotel in Thailand, and offers amenities that are friendly to its Muslim guests including two prayer rooms and three halal dining halls. Even the architecture of the hotel comes in a mosque-like style.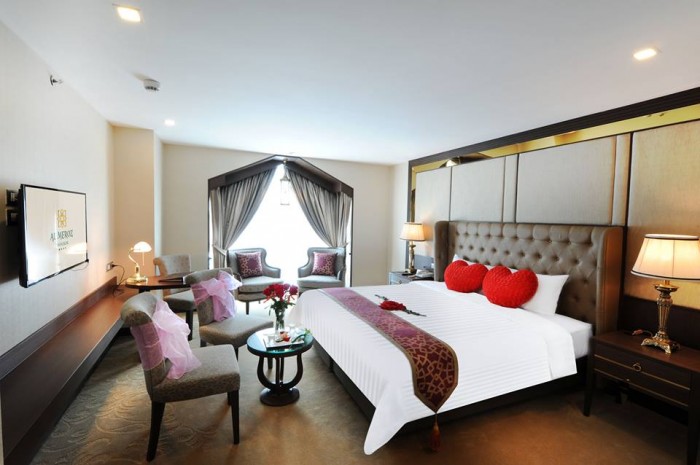 Image credit: Al Meroz Hotel Bangkok
Muslim travellers who have visited Thailand loved staying in the hotel as halal food is hard to find in the country. Room rates at the Al Meroz costs from 4,000 baht up to 50,000 baht (US$116 to US$1,445) per night.
Last year, Thailand also launched a mobile app that allowed users to look for nearby halal eateries and Muslim-friendly attractions, hoping to tap into the growing Muslim tourism market.
Also read: 7 Muslim-Friendly Honeymoon Destinations You Thought Only Existed in Your Dreams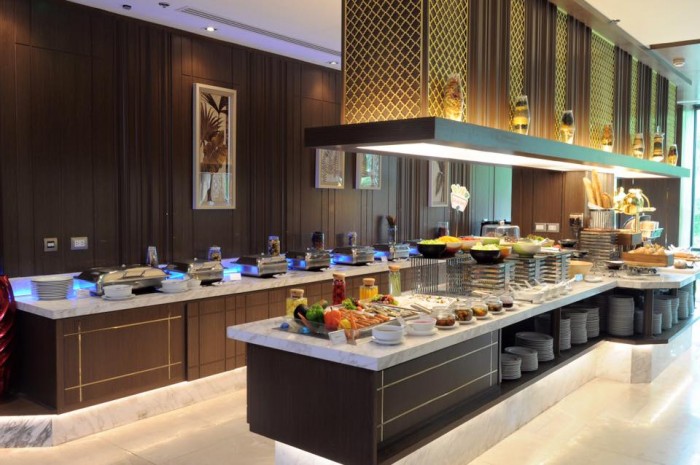 Image credit: Al Meroz Hotel Bangkok
Several instances have hindered Muslims from entering the country. The border towns in the southern area, which are frequented by Malaysians who come in for a short visit, have been included in the bomb attacks made by separatist groups. Even a few touristy towns near Bangkok have been victim to a series of bomb attacks where four people were killed and several more were wounded.
Despite this, the Department of Tourism found a 10 percent increase of arrivals from the Middle East in 2015 compared to 2014.
Al Meroz General Manager Sanya Saengboon hopes to bring at least 1 percent of the huge Muslim market into the hotel.