Belgium is truly an underrated country in Western Europe. There is so much more to Belgium than Brussels and Bruges, beer and chocolate—although these destinations and yummy things are definitely major highlights of a visit to Belgium!
If you are wondering whether or not you should make Belgium the destination of your next trip to Europe, let the following 10 reasons convince you.
Also read: Belgium: The Place for the Arts and Culture
1. Gorgeous medieval cities and towns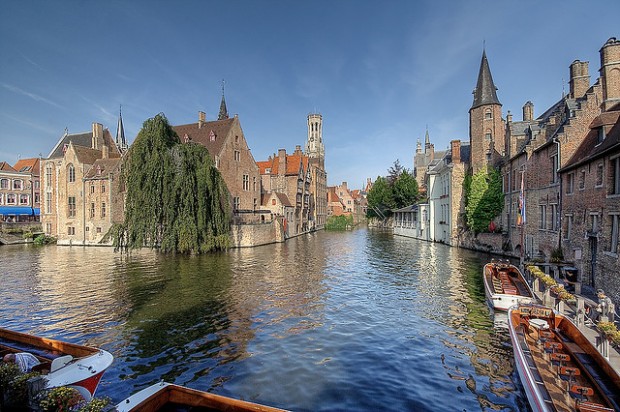 Image Credits: Thomas Mues
In addition to food, Belgium is most well-known for its spectacularly beautiful old city centres. The country is dotted with numerous historic towns and cities, all home to striking squares, beautiful stepped-gabled row houses and churches or cathedrals. The four largest cities are also the most popular—Brussels, Antwerp, Ghent and Bruges. Other medieval cities and towns that are absolutely worth visiting include Leuven, Lier, Ypres, Namur, Dinant and Mechelen.
2. The world's best beers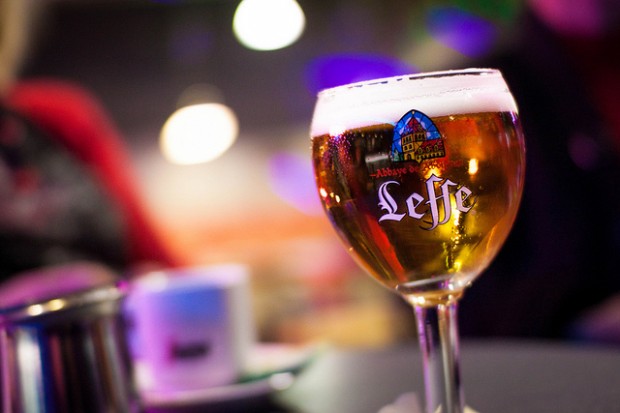 Image Credits: Antoine Robiez
No other country in the world has as many breweries per capita as Belgium. The fame of Belgian beers is worldwide and rightly so. The beers are fabulous—and the variety of them is almost unbelievable. The beers Belgium is most famous for are dark abbey beers (doubles and triples), cherry beers and white wheat beers. Additionally, the world's largest brewery, Anheuser-Bush InBev, is headquartered in Leuven; this is the brewery that first brewed Stella Artois and later took over major beer brands such as Budweiser and Corona.
3. Historic battlefields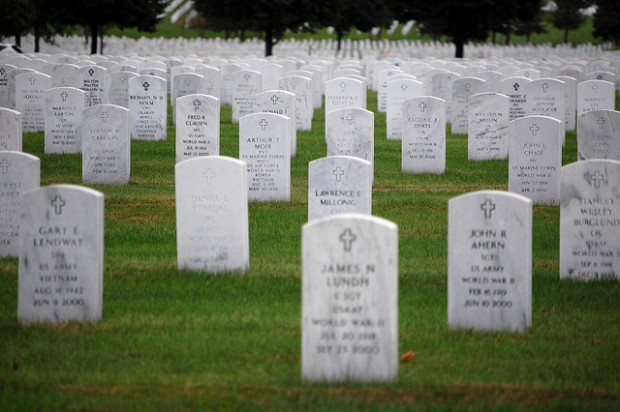 Image Credits: jpellgen
A flat and almost completely unprotected country void of any significant defensive points, Belgium used to be the preferred meeting place of the armies of many major European powers. Hence, the countryside is dotted with historic battlefields. The most famous are the Battlefield of Waterloo, where the armies of Napoleon, Prussia, Great Britain and Russia met exactly 200 years ago in 1815; Bastogne, where the legendary Battle of the Bulge was fought in the Second World War; and Flanders Fields, the stage of several horrific battles during the First World War.
4. A flat and bicycle-friendly countryside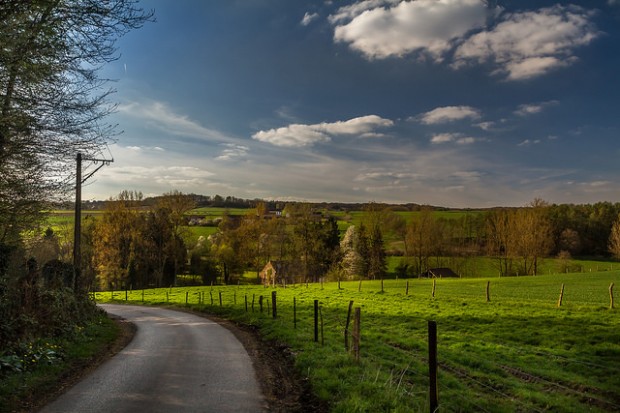 Image Credits: Martin Michiels
As mentioned in the previous point, Belgium, especially Flanders, is home to an almost perfectly flat countryside. The region is covered with fields, meadows, urban centres and streets lined with trees. A maze of signposted bicycle paths makes it a wonderful place to explore on two wheels. Abbeys and monasteries are found everywhere and offer the chance to rest your legs and taste locally brewed beers or locally produced cheeses, both often combining deliciously well.
5. Diamonds and fashion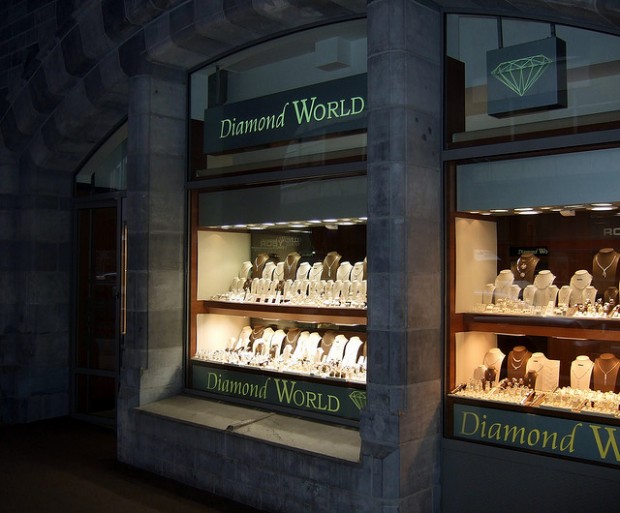 Image Credits: James Cridland
The city of Antwerp, Belgium's second largest city, is one of the fashion capitals of the world, right up there with Milan, Paris and New York City. This is the hometown of the so-called Antwerp Six, a group of six world-renowned fashion designers who graduated from the city's Royal Academy of Fine Arts in 1980 and 1981. That's not everything, though! Antwerp is also the world's diamond capital, with approximately 85% of the rough diamonds on the planet passing through the city each year.
6. World-class food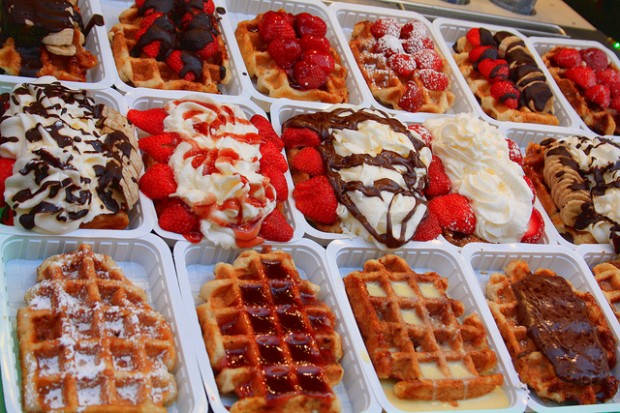 Image Credits: Samuel Ramkalawan
Food is Belgium's number one export product. This is the country that gave the world waffles and fries, but is also known for its Brussels sprouts and endives. Belgian chocolates and beers are world-famous and considered to be among the world's best. If there is one good reason to go to Belgium it is definitely the food.
7. Beaches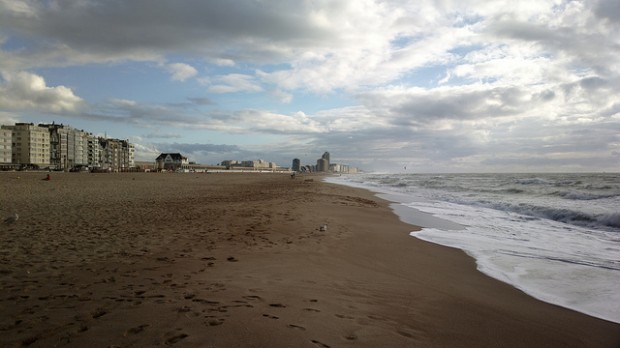 Image Credits: Olivier Noirhomme
Yes, beaches are a major attraction in Belgium as well. The country is home to about 65 kilometres of wide sand beaches on the North Sea coast; a coast that is lined with promenades, beautiful sand dunes and nature reserves and dotted with pretty coastal villages and a couple of vibrant cities—especially in summer it can get busy.
8. Citadels and castles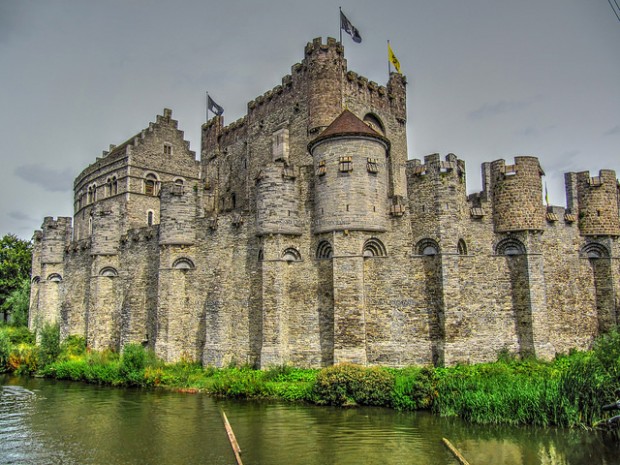 Image Credits: Sinisa Ciglenecki
The only way people used to be able to protect themselves from invading armies in such a flat country was by erecting mighty fortresses, citadels and castles. Belgium is home to more castles per square kilometre than any other country in the world. There are about 3,000 of them, 400 of which are open to the public.
9. World heritage sites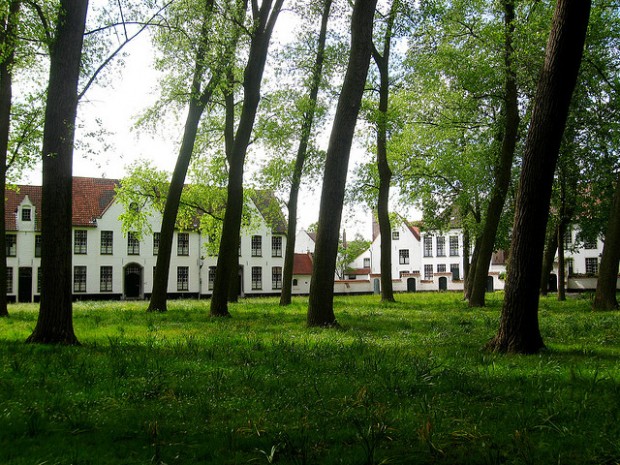 Image Credits: Sean Munson
Belgium is home to several amazing UNESCO World Heritage Sites. The most famous and popular are the Grand-Place in Brussels, the entire town centre in Bruges, the belfries of medieval towns and cities and the Flemish béguinages.
Also read: 5 Must-Visit Destinations in Belgium
10. The Ardennes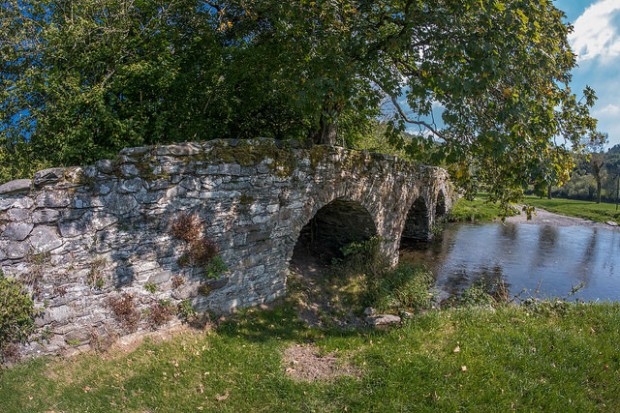 Image Credits: Willy Verhulst
A region of rolling hills, dense forests, rivers and streams, and stone villages, the Ardennes cover the southern part of Belgium and offer a magnificent getaway to nature. This is Belgium's outdoorsy region; a place that is great for hiking, fishing, canoeing and kayaking, rock climbing and camping.
What are you waiting for? Make a trip to Belgium now!