Studying abroad is always exciting, and it gets even more exhilarating if you choose a never-sleeping, fun-packed city like Seoul, where tradition and modernity beautifully coexist. Seoul is one of the most popular choices for exchange students nowadays, especially among young females, due to its relatively low cost of living compared to European or American cities, and, of course, being the kingdom of breathtaking Kpop stars and fascinating Korean dramas that are now sweeping across Asia. If you have your mind set on choosing Seoul as your next study abroad destination, here are things you need to expect.
Also Read: 7 Dream Destinations for Your Student Exchange Programme
1. Drinking a lot (feat. Drinking Games)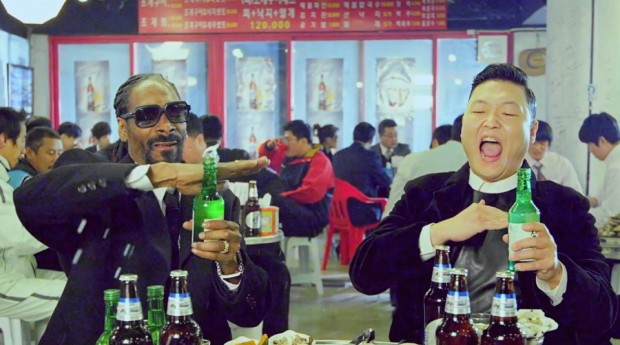 Image Credits: PSY Hangover MV
Seoul is a city that never sleeps. Street vendors open till late at night, and Koreans like to party with their own cheap liquor, soju, till the break of dawn. The "drink till you drop" culture is so prevalent here it's not too strange to spot drunk Koreans on the street early in the morning. Koreans like to take multiple rounds when they're drinking, so they start off with some mouthwatering Korean barbeque or any other family-style Korean dish with soju, then off to bars, which often involves playing crazy drinking games, then off to more bars to pop some more soju bottles, and probably ending off the night blasting out in karaoke rooms. Thought this was it? No, it's time to cure your hangover with some soups, which might include some more soju for the sake of curing your hangover. So, be prepared. Apologies in advance for your liver.
2. Spicy, spicy and more spicy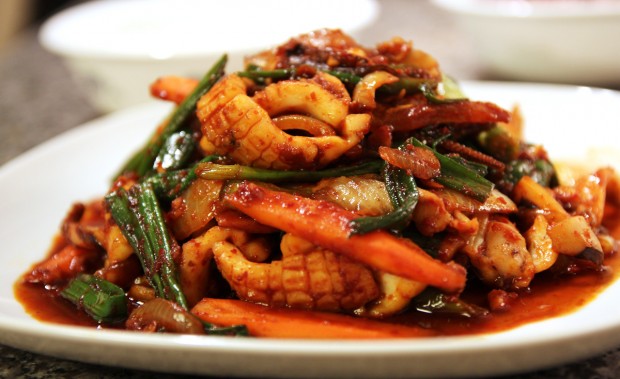 Image Credits: Maangchi
Korean cuisine is known to be healthy in general as it boasts a wide array of dishes mostly based upon rice, vegetables and meat. However, the most distinguishable feature of Korean food is in its spices, such as kimchi, which might be mouth-burning hot if you're new to it. Apart from brushing up on your chopstick skills, (beware, Koreans use metal chopsticks, which is harder to use than wooden chopsticks popular in other parts of Asia) you might want to brace yourself for the inexplicable amount of spicy Korean food you might have to try. After all, it's all about the adventure, right?
Also Read: Korean-Food Lovers Guide To Where To Eat In Seoul
3. A lot of free stuff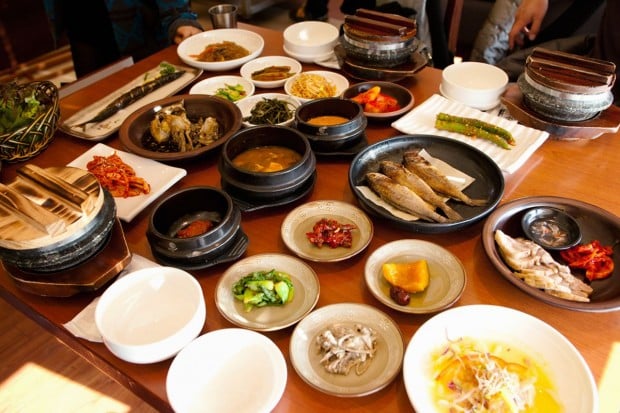 Image Credits: tapp-place.com
If you love freebies, Korea is the place where you belong. From restaurants to street vendors, Korea loves handing out free stuff. You might be surprised by the unlimited supply of small dishes available at Korean restaurants, not to mention free coffee, ice cream cups and candies after meals. On the streets, you might often encounter people handing out advertisement leaflets along with random stuff that can range anywhere from packs of wet tissue to plastic fans for the summer. Coffee shops and restaurants offer free charging service for your smartphones as well as free Wi-Fi service. Some universities also hand out free snacks when it comes close to midterms, and trust me, I've seen some handing out full burger sets.
4. Authoritative professors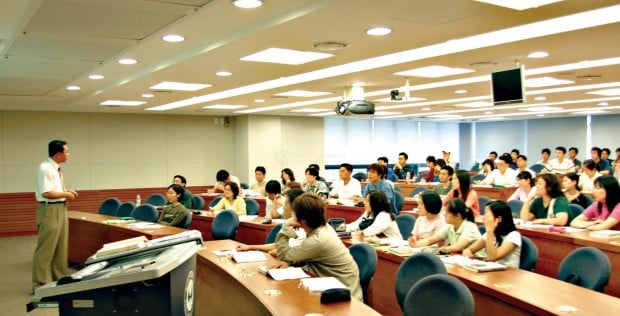 Image Credits: Sungkyunkwan University
Even though Korea has been under the Western influence for quite a while now, the longstanding authoritative and conservative Korean culture can be quite annoying sometimes, mostly practised at workplaces and educational institutions. With that said, you might feel quite irritated when Korean professors are so strict on you, even though it's a wide known fact that professors are quite lenient on exchange students. Nevertheless, Korean professors in general will be strict on your tardiness, performance and classroom behavior. The teaching style may vary but you will see a lot of professors straight-up lecturing, not allowing room for discussion or free talk.
5. Working hard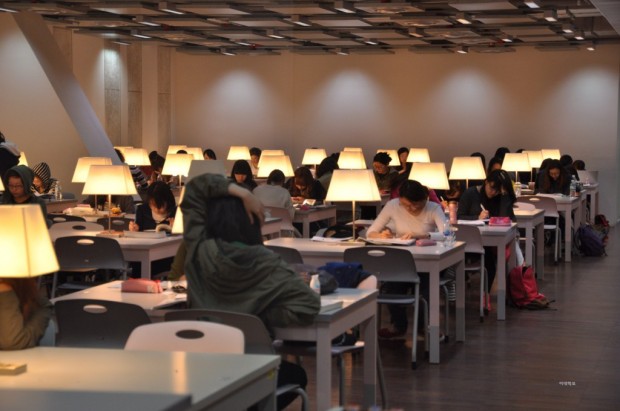 Image Credits: Ewha University
Korean students, like any other Asian kids, top the international charts when it comes to educational performance. University libraries will open 24/7 when it comes close to exams, and even at 3 in the morning, Korean students will sacrifice sleep in exchange for good grades. Since it's quite competitive to get good grades among hardworking Korean students, you might want to keep an eye out on your class performance unless you want the dreaded FAIL on your transcript.
6. Learn how to blend in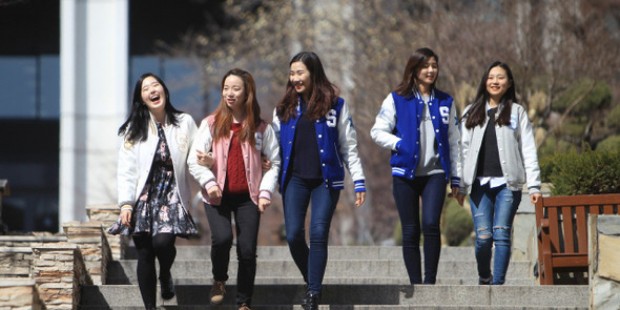 Image Credits: Hani
Korea is a very homogeneous country. You'll see a lot of people on the streets wearing the same outfits everywhere and couples wearing matching items everywhere, so to speak. When there's a sports event, you'll notice Koreans becoming very tight with the same mindset; to cheer for their team. You will also belong in a university, at some major, so you'll be frequently invited to random events without a doubt. So why not give it a shot and try blending in with locals? Also, most universities have their own school baseball jackets with letterings on the back, so you can feel proud of your university wherever you go with that jacket! It'll make a great souvenir to bring back home too.
Also Read: 8 Reasons Why Travellers Keep Going Back to South Korea
7. Communicating in English? Depends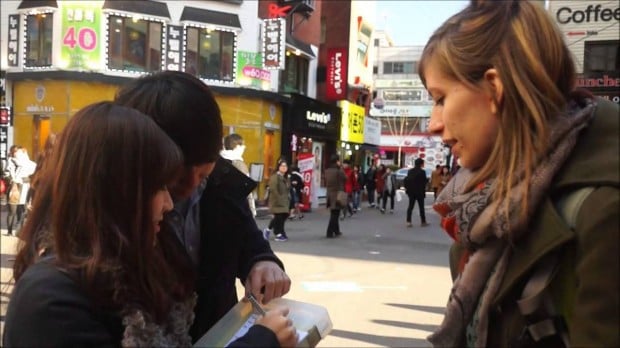 Image Credits: Nomadic Samuel
Koreans might be smart, but that doesn't necessarily mean that all of them are good in English. Even though Koreans go through extensive English education through their school years, speaking is generally their weakest part. Since you would be surrounded by young university students, communicating in English wouldn't be that big of a problem, but it might be tough when you're trying to interact with locals outside of your neighborhood. However, Koreans are generally polite and helpful, so they would try and help you out by using all sorts of body language if there were to be any language barriers.
8. It's a safe city after all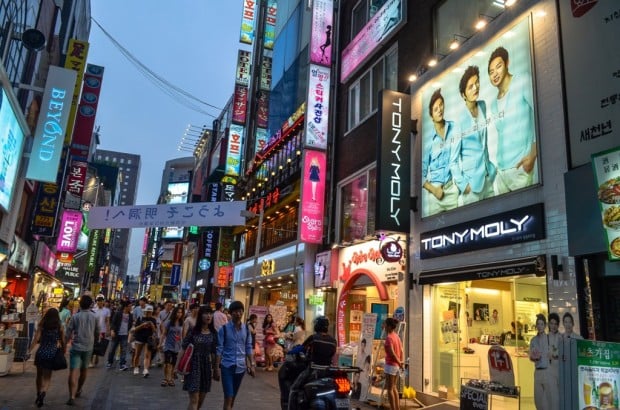 Image Credits: Choson Path
As we all know, Korea is a divided nation, with the troublesome upper half making the headlines now and then. Yes, there are continuous threats and accidents happening somewhere out there, but it is generally not that serious to be considered life-threatening. In fact, Seoul has one of the lowest crime rates in the world. You might be baffled at how Koreans are so nonchalant when something happens up there, but it's just because it happens on a regular basis and it's not that big of a deal. So enjoy the luminous southern half and have a blast on your exchange!