With clear skies and warm weathers ahead, it is no wonder many are heading outdoors to enjoy the lovely weather. Summer often sees a plethora of festivals as it makes the perfect weather for hosting music festivals, and Korea is no stranger to that. If you thought Korea was merely a land of Kpop and kimchi, now it's time to change your view on Korea as we guide you through this year's lineup for Korea's summer music festivals.
Also read: 5 Happiest Festivals in the World
1. Seoul Jazz Festival
Image Credits: Nutrilitecampus.co.kr
May 23-25
Kicking off the festival season, Seoul Jazz Festival is back in town. This time showcasing over 60 artists from all over the world at the lovely grass fields at Olympic Park. Held every spring and fall, the upcoming Seoul Jazz Festival will mark its 9th anniversary with performances from Chick Corea, Herbie Hancock, Sergio Mendes, Gregory Porter, Owl City and Tamia, joined by Korean artists such as Epik High, Roy Kim, 10cm, and J rabbit.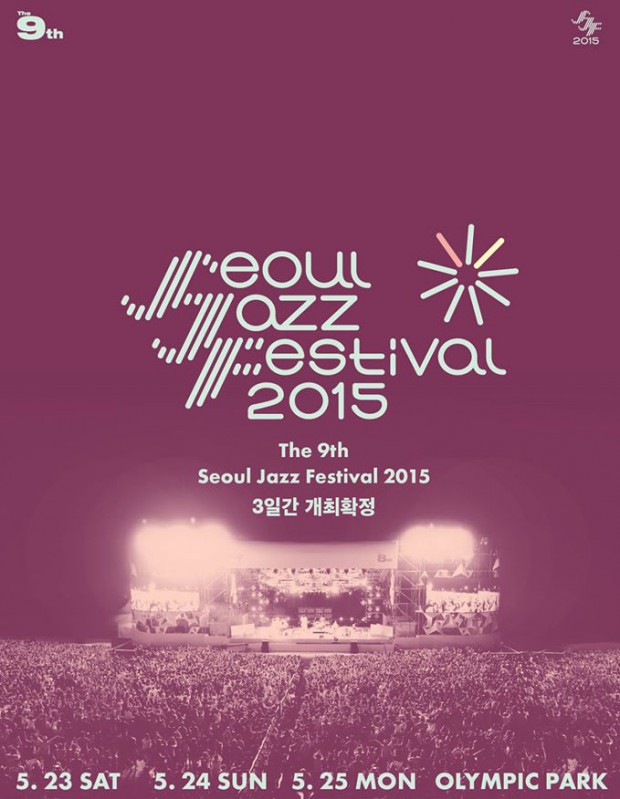 Image Credits: Ticket.interpark.com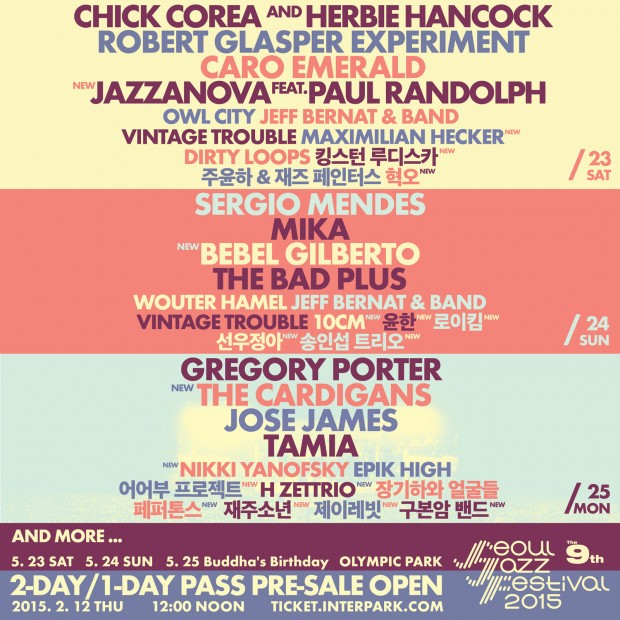 Image Credits: Seouljazz.co.kr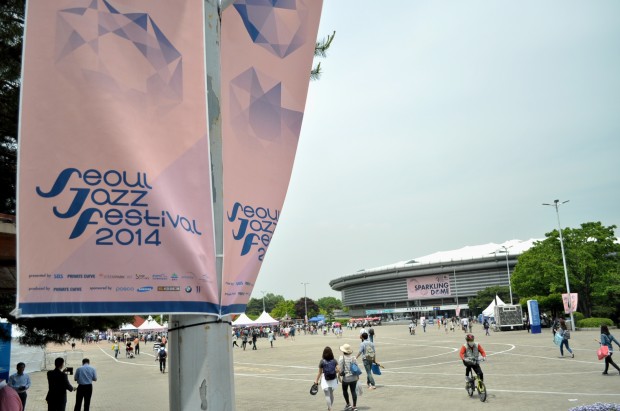 Image Credits: Seouljazz.co.kr
Highlight Video: https://youtu.be/pj76j699LtQ
Official Website: http://www.seouljazz.co.kr/english
2. Sound Holic Festival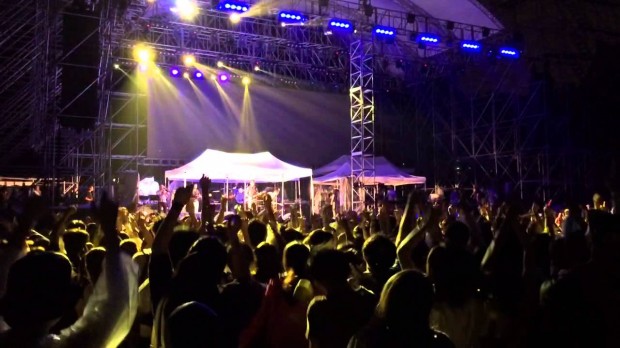 Image Credits: 전민호
May 30-31
If you're a frantic rock fan and can't wait till summer when all the major rock festivals are lined up, here's one to quench your rock music fix. While top Korean rock bands such as Crying Nut, Nobrain and Jangmi Yeogwan make the headliners, hip hop musicians like San E and Verbal Jint, and pop singers such as Yang Heeun, Clazziquai Project and So Chanhwee are announced for an all-around, genre-blurring experience.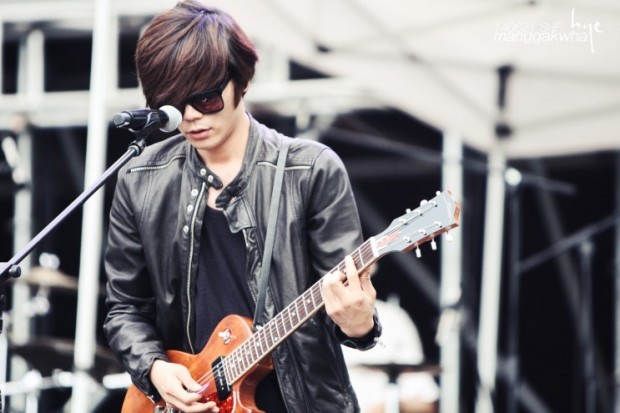 Image Credits: Soundholic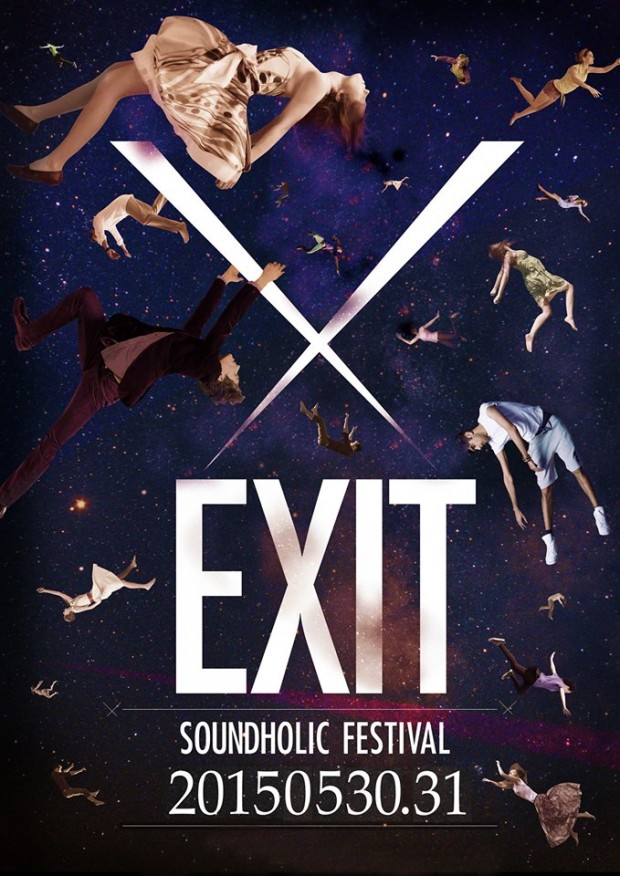 Image Credits: Soundholic
Official Teaser: https://youtu.be/Bmaxj28kZbs
Official Website: http://www.soundholic.co.kr
3. Ultra Music Festival Korea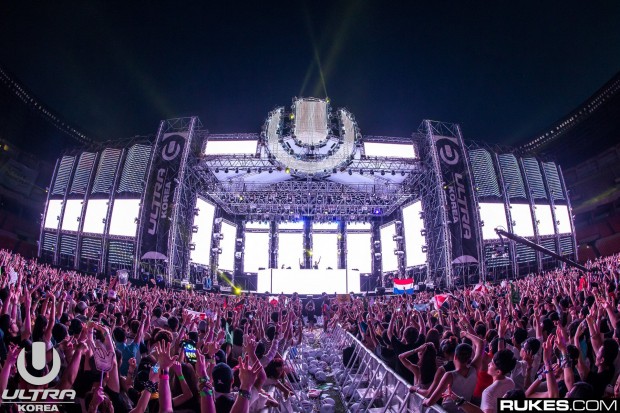 Image Credits: Rukes
June 12-13
EDM fans rejoice, one of the world's most massive electronic dance music throwdown, Ultra Music Festival, is back in Seoul for another round of smashing sets and explosive spectacles in the wide open Olympic Main Stadium of Seoul, featuring world-class DJs such as David Guetta, Hardwell, Alesso, Knife Party and more. This year's lineup is known as one of the best lineups in Ultra Music Festival Korea's history, so don't miss out if you love raving to electronic dance music.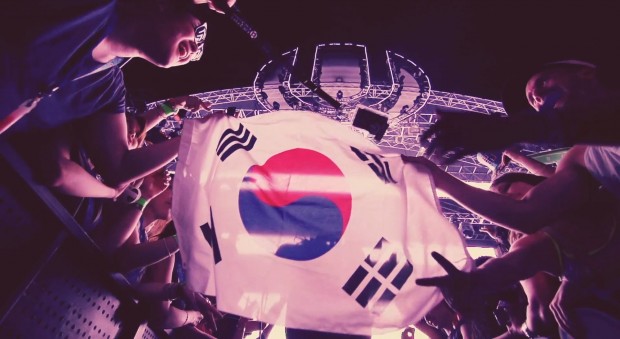 Image Credits: Sh98w.com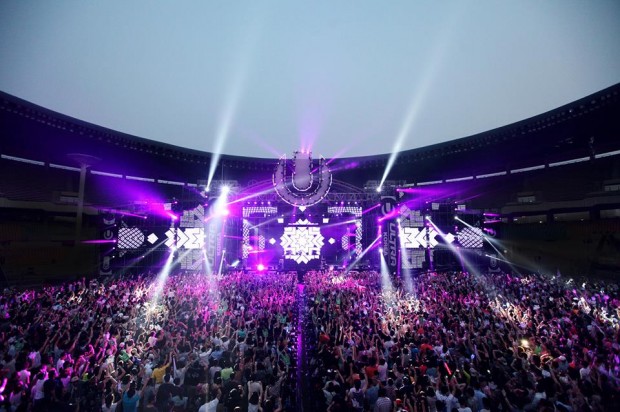 Image Credits: youredm.com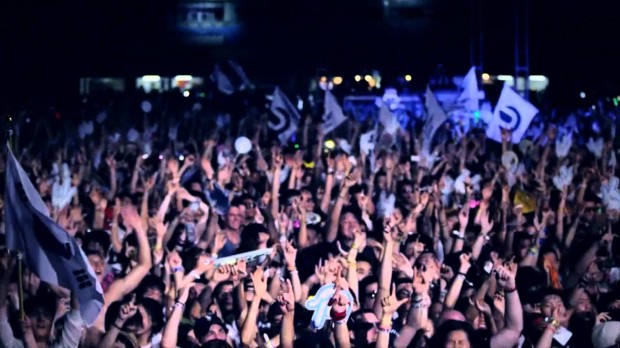 Image Credits: 울트라뮤직페스티벌코리아
Highlight Video: https://youtu.be/0ljulHjN63w
Official Website: http://www.umfkorea.com
4. Rainbow Island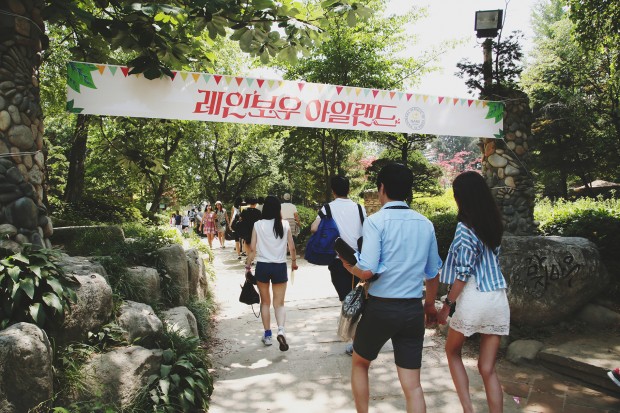 Image Credits: rainbowfestival.co.kr
June 20-21
As dreamy as the name suggests, Rainbow Island is an eco-friendly music and camping festival held at the popular tourist destination, Nami Island. With an easy access to a nearby camping site, the festival offers recreational events which even involves the participating musicians, such as "Triathlon with Sultan of the Disco," "Beer drinking contest with Eddy Kim" and "Hip hop hokey pokey with DJ SODA," along with speedy 3-minute weddings, mini athletic carnivals and hippie flea markets. The lineup includes Kyuhyun of Super Junior for a mellow moment, Beenzino and Junggigo for some swag and Kim Changwan Band for some rock spirit.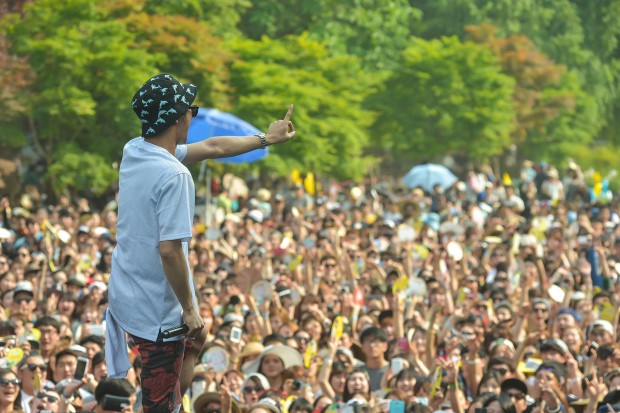 Image Credits: cizel.kr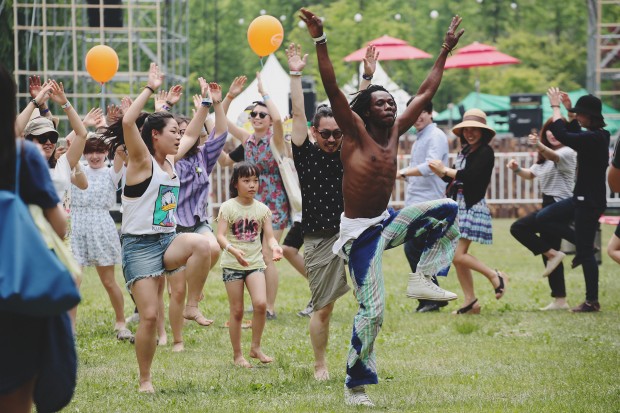 Image Credits: cizel.kr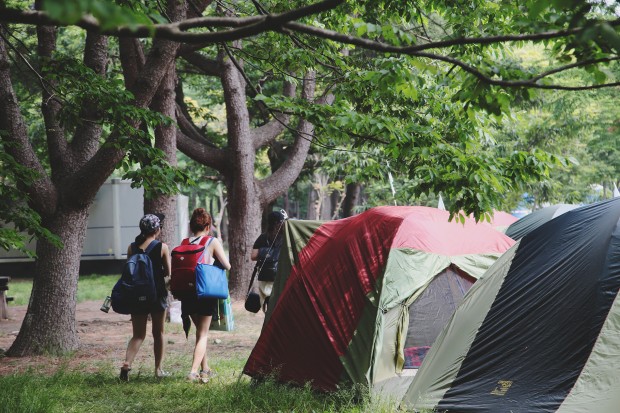 Image Credits: cizel.kr
Highlight Video: https://youtu.be/sgMfIUsgkvc
Official Website: http://rainbowfestival.co.kr/2015
5. Heineken 5Tardium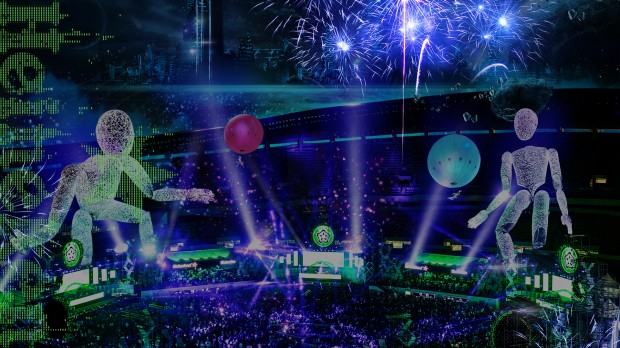 Image Credits: genie.co.kr
July 4
Another EDM festival is getting ready to hype up your summer. Sponsored by Heineken and first launched last year, Heineken 5Tardium boasts not only one but five stages, offering five different experiences in one single night. Vicetone, Maki and RL Grime and more DJ powerhouses will make their ways to Heineken 5Tardium this July to present a memorable night of disco, trap, drum & bass, electronic house and progressive house. Under the theme "Space Circus," Heineken 5Tardium will feature LED light shows, acrobats, giant glowing balloon dolls, and much more dazzling spectacles to see.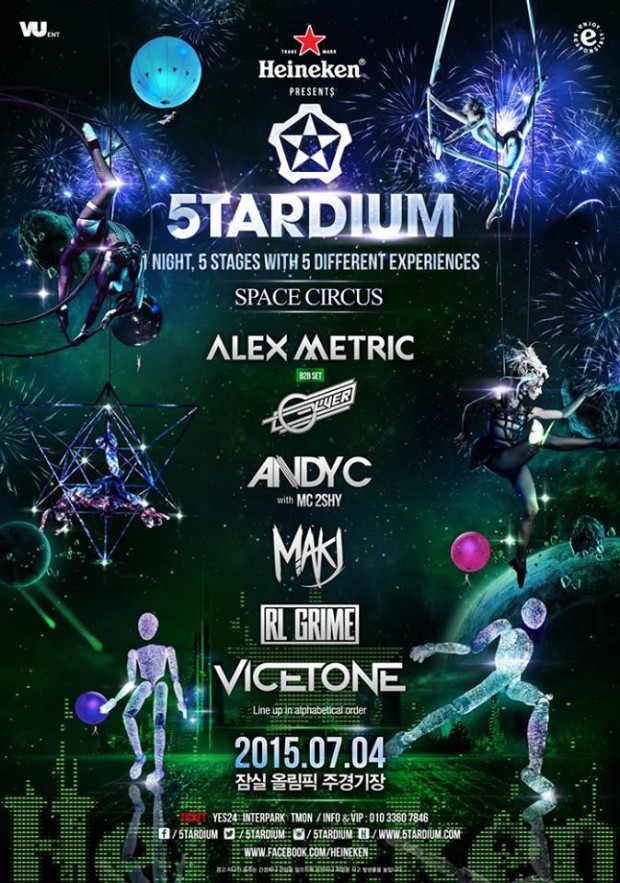 Image Credits: ticket.interpark.com
Official Trailer: https://youtu.be/uoJ_yTKh5gk
Official Facebook Page: https://www.facebook.com/5tardium
6. Ansan M Valley Rock Festival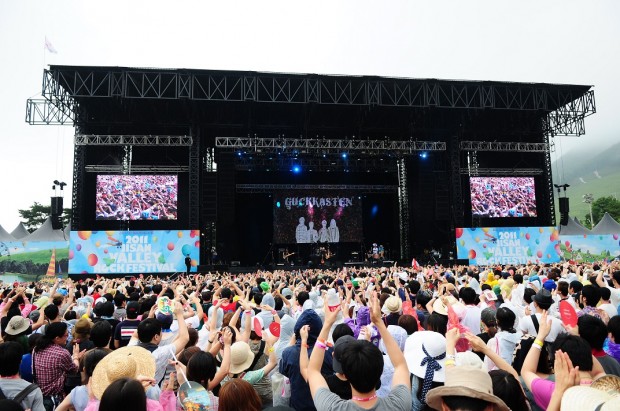 Image Credits: Hanwharesort.tistory.com
July 24-26
Korea's first festival culture all began with rock festivals when Jisan Valley Rock Festival and Incheon Pentaport Rock Festival were dominating the scenes. After an absence in the festival scene last year as the industry saw a boom of indie-rock and more raves, the OGs are back, this time around with a new name and a new location – Ansan M Valley Rock Festival, overlooking Ansan port. Mega headliners such as Noel Callagher's, Foo Fighters, Idiotape and deadmau5 have been announced, so stay tuned, original rock fans!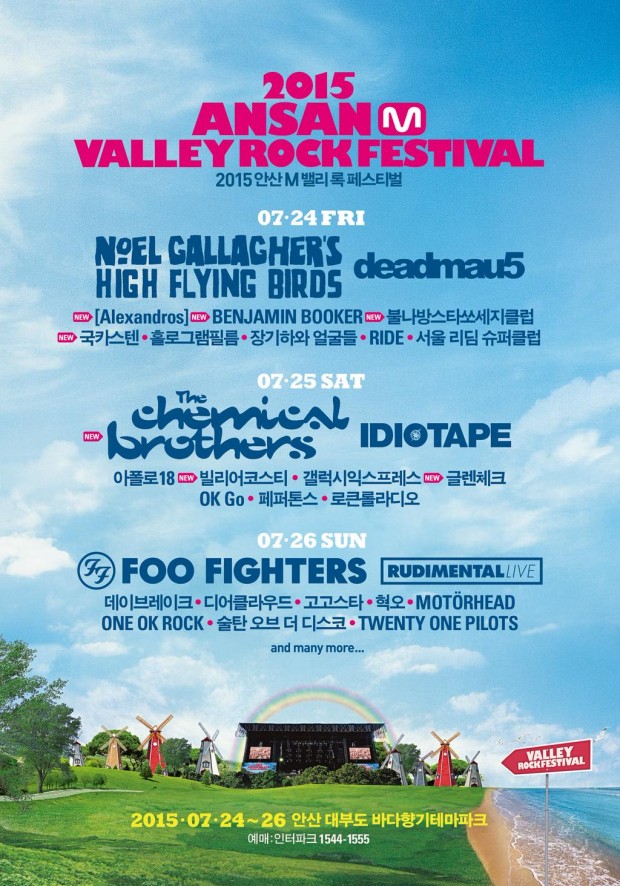 Image Credits: Kpopherald.koreaherald.com
Teaser Video: https://youtu.be/SLi5RRDm9gI
Official Website: http://valleyrockfestival.mnet.com/2015/index.asp
7. Incheon Pentaport Rock Festival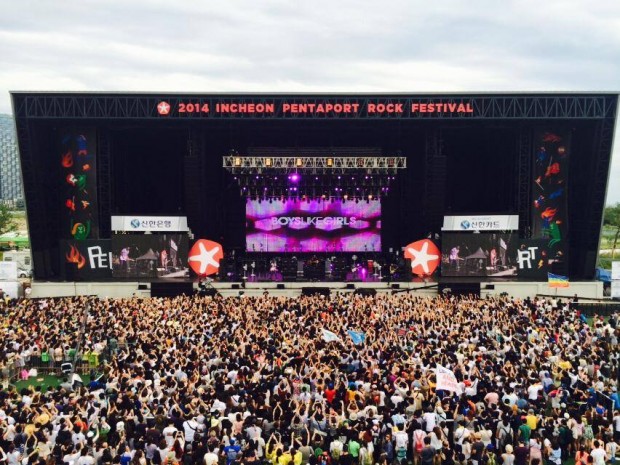 Image Credits: Pentaport
August 7-9
Marking its 10th anniversary this year, Korea's legendary rock music festival – Incheon Pentaport Rock Festival – is ready to rock your summer with a bang. Announced lineup includes Korea's rock powerhouse Seo Taeji, along with Prodigy, The Kooks, 10cm, Yellow Monsters, Windy City and more. Anticipations are high for this year's Pentaport Rock Festival with Seo Taeji announced in the lineup, since many will agree Seo Taeji shaped Korean's mass culture at large back in the days.
Teaser video: https://youtu.be/C4hfHRP7Q14
Official Website: http://www.pentaportrock.com
*Photo courtesy of respective festival organisers unless noted in brackets
Also read: 8 Reasons Why Travellers Keep Going Back to South Korea