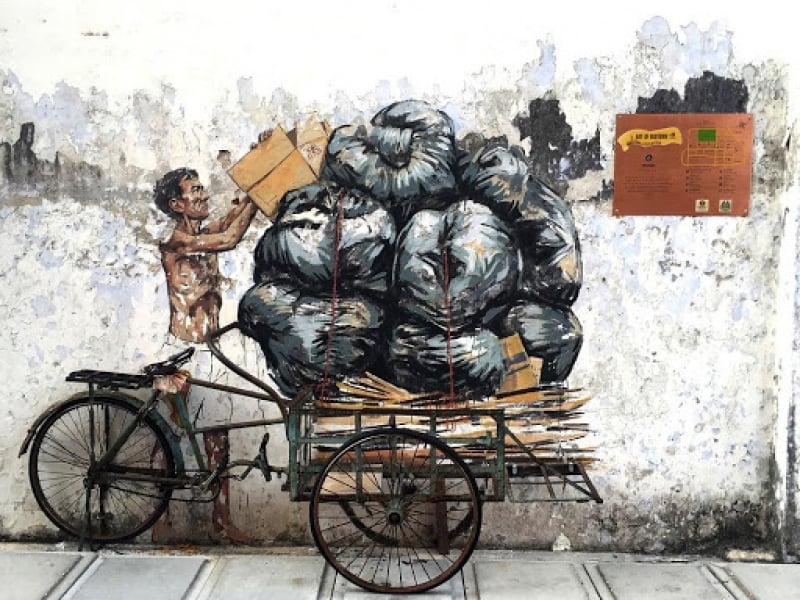 Today, it's known as the fourth largest city in Malaysia. A bustling spot, boasting a population of over 700,000, Ipoh is popular these days for its heritage attractions that hearken back to the city's tin mining activities which boomed between 1880 and 1930.
Many people call this place home, while others consider it a quick getaway that's rife with fun activities as well as great sights and food.
Speaking of food, Ipoh hosts some of the most beloved seafood spots in the country (along with other attractions you should know about). Here's a 3D2N guide that can help you experience both.
Day 1 – Shellfish and castles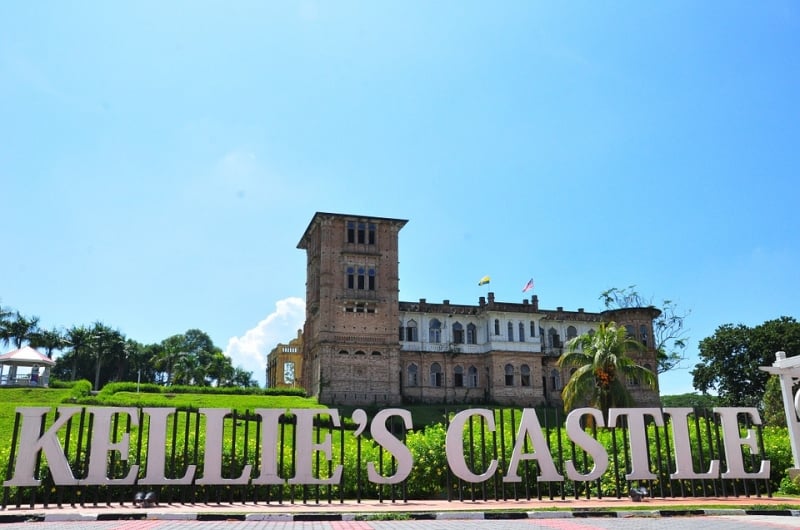 Before moving on to the epic seafood selections, let's kick things off with a little sightseeing. Not far from Ipoh's central area, Kellie's Castle can be found just on the fringes of the dense urban jungle. This fascinating landmark was owned by William Kellie Smith (who has a winding life story in the vein of a true rags-to-riches tale). Kellie's castle was on its way to being developed, however, it is now a ruin (which is still captivating). Its architectural design features Moghul horseshoe arches over doorways and windows, copper onion domes and ornate neo-classical friezes. It's also rumoured to be haunted (but please don't focus on that)!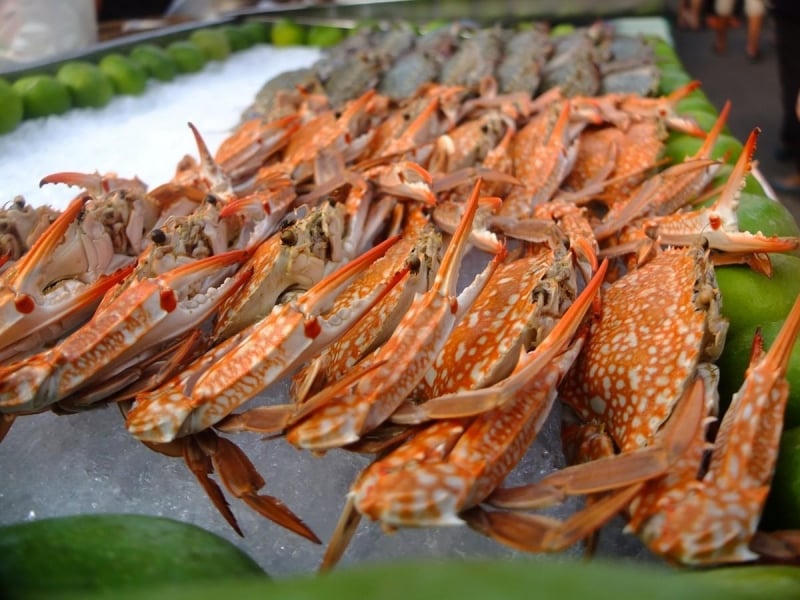 Ready for lunch? Ipoh's Restoran Makanan Laut Crab House is where you can find some of the tastiest shellfish in town. Expect to bask in a long list of signature specialities and classic local delicacies, from steamed Soon Hock, BBQ crab and huge steamed river prawns to salted egg fish skins. There is no menu (but ask the waiter for recommendations!)
Stuffed from that big meal? Have something lighter and save your appetite for tomorrow. Tuck Kee, located just off of Jalan Yau Tet Shin, features side dish snacks that you can munch on. Check out the tantalizing, chewy Blanched Baby Octopus with fried garlic and served with crushed peanuts and tangy chilli sauce.
 

Day 2 – Time for a little adventure

Start the second day of your trip with a splashing good time at the Lost World of Tambun (Malaysia's premier action and adventure-themed water park holiday destination). It features an exciting array of amusement park rides, interesting activities and eco-adventure thrills. Just don't tire yourself out too much because you'll need a little energy reserved for what's coming next.

Gua Tempurong is considered one of the largest natural limestone caves in Malaysia, stretching over 1.5km with a network of winding tunnels. Don't worry though, this show cave offers safe walkways and illuminated paths that reveal its natural beauty to visitors and, in addition, the cave contains an underground river that spans 1.6km in length as well as plenty of tour options for you to choose from.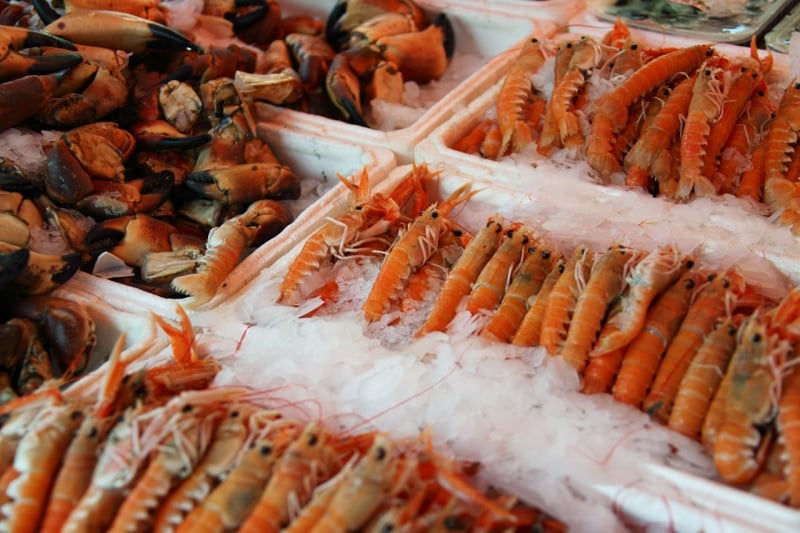 Your activity-ridden day should have you nice and famished right about now so head on over to Lung Seng Seafood restaurant in Tanjung Tualang for some of the freshest, tastiest and most affordable seafood delights in Ipoh. With curry fish head, flavoured crabs and delectable prawns, as well as long beans and eggplant dishes, served in curry, get ready to sink your teeth into some delectable fare that just rank among the main highlights of your trip.
Day 3 – Recuperate and rejuvenate
Today, set off on an easy-going stroll through Concubine Lane, which gets its name from back when Chinese Magnate and British officers used to keep their mistresses in this area.  Despite its pretty sleazy-sounding past, today, you can find food stalls, shops and quaint street markets that sell interesting trinkets. The structure of this place hasn't changed much though, which can make the trip even more unique.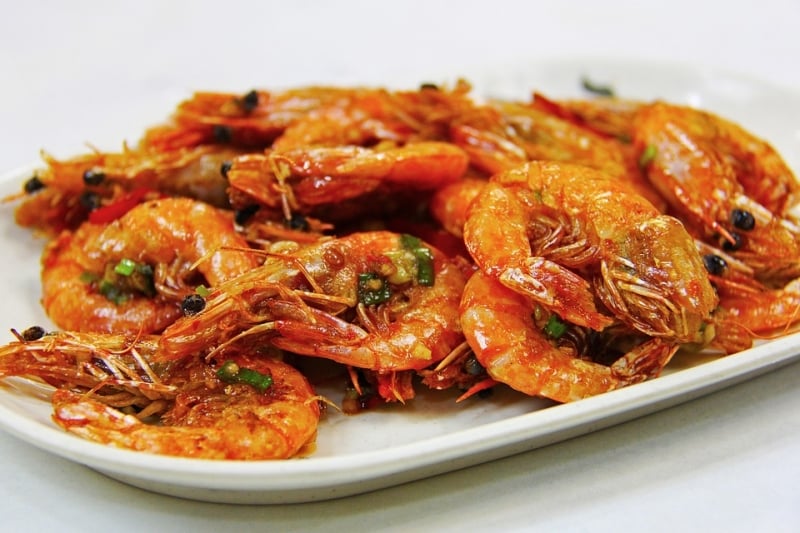 As a preferred premise for host wedding dinners in Ipoh, the Pusing Public Seafood Restaurant presents a laid-back atmosphere and amazing seafood. The food quality here is exceptional, which is why regulars keep coming back for more. Situated at the corner of Horley and Veerasamy Street, this eatery features deep-dried cod fish with soy sauce that's crunchy on the outside yet tender on the inside.
Before you head back, why not opt for a cooling dessert in the form of an icy bowl of cendol on a hot day? Deen CT Corner serves up some of the best cendol with a wonderful balance of sweetness and flavour. Get ready for green jelly, coconut milk and a drizzle of palm sugar on top of finely shaved ice!
If you weren't aware that Ipoh had so many legendary seafood haunts, follow this 3D2N guide and experience them for yourself! A great retreat in a famous city with a seafood twist awaits…