Located on the Indonesian island of Sumatra, Lake Toba is the largest volcanic lake on the planet. It covers more than 1,700 square kilometres and has the large Samosir Island in the centre. The lake is within a volcanic caldera that was created by a huge volcanic eruption many thousands of years ago.

Interesting fact: Samosir Island is in Lake Toba, which is itself a lake on the world's sixth-largest island of Sumatra, which in turn is surrounded by water, namely the Indian Ocean, Sundra Strait and Strait of Malacca. There is a small lake on Samosir Island: Lake Sidihoni. So, there's a lake, on an island, in a lake, on an island, in the ocean. Mind—blown!   
There are many things to enjoy around the lake's edges and on Samosir Island. Here's how to spend two days in this part of the world.
Arriving on the island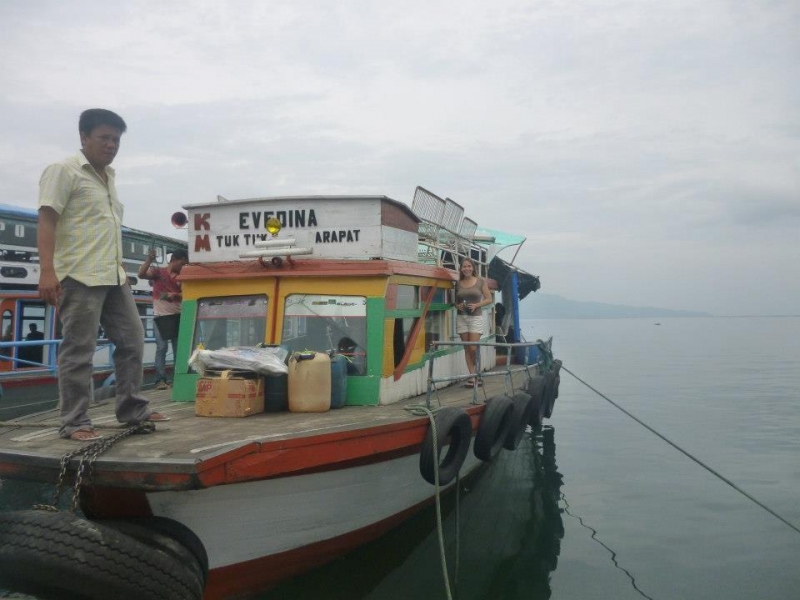 Make your way to Parapat ferry port and catch a ride to Tuk Tuk, the main tourist centre of Samosir Island. Ferries are also available to and from other ports, but this is one of the most convenient places to begin your island adventure if time is limited. Parapat is well connected to Medan by bus and shared/private taxi.
Check into your accommodation and lighten the load by dropping your bags off. Try and stay in a traditional accommodation for the full Toba experience—we stayed in a charming split-level hut with local designs, both inside and out, complete with pretty textiles and wooden details.
Next, it's time to head out and explore!
Day one: Culture, history, and relaxation
Take some time to wander around Tuk Tuk and soak up the views from the island's coast. There are many lovely buildings to admire. Call into one of the many restaurants for a tasty local meal of, for example, rojak or stir-fried noodles with a side of spicy sambal.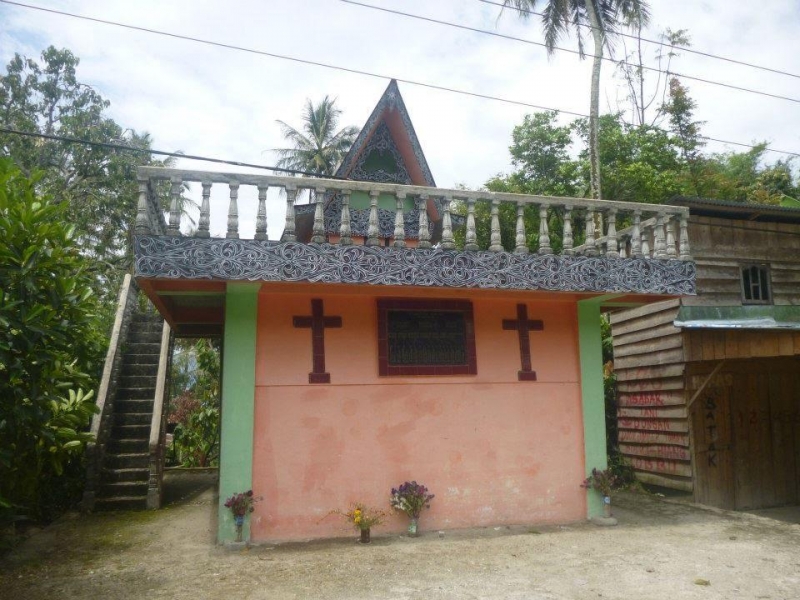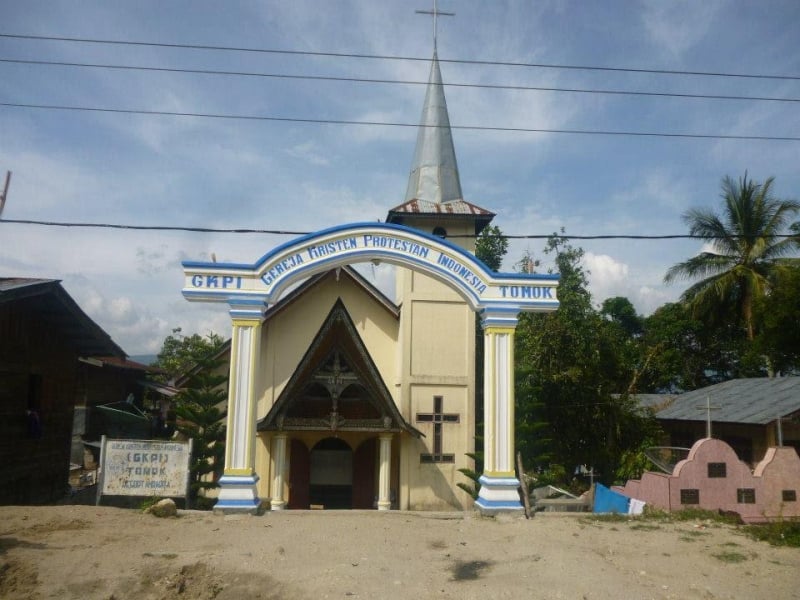 Rent a scooter or charter a tuk-tuk to take you a little beyond the settlement to discover more of Samosir Island. See the nearby churches, a visual clue to the major religion of the local Batak people. South of Tuk Tuk, the Batak Museum is a top place to learn more about local life and the island's heritage. A little farther south, Huta Bolon is an open-air museum that houses traditional homes.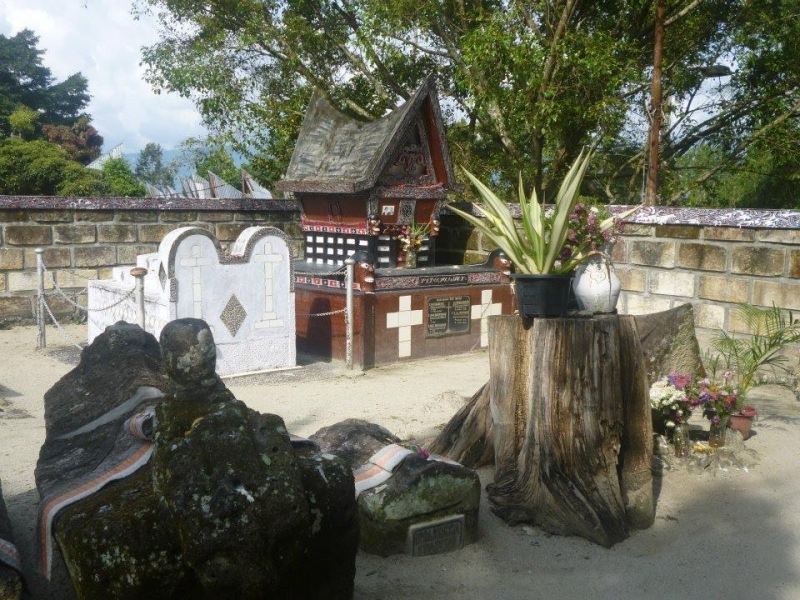 Closeby, the Old tomb of King Sidabutar offers interesting insights into the island's past. There's a large stone statue dedicated to the deceased king, as well as his tomb and shrines.
After learning more about the island's past and seeing interesting architecture, take a couple of hours to unwind on one of the pretty beaches, paddling in the cool waters and lapping up the vistas. Alternatively, how about a fishing trip?
Make your way back to Tuk Tuk in the late afternoon or evening for dinner and enjoy a drink in one of the backpacker bars to end your day.  
Day two: History and nature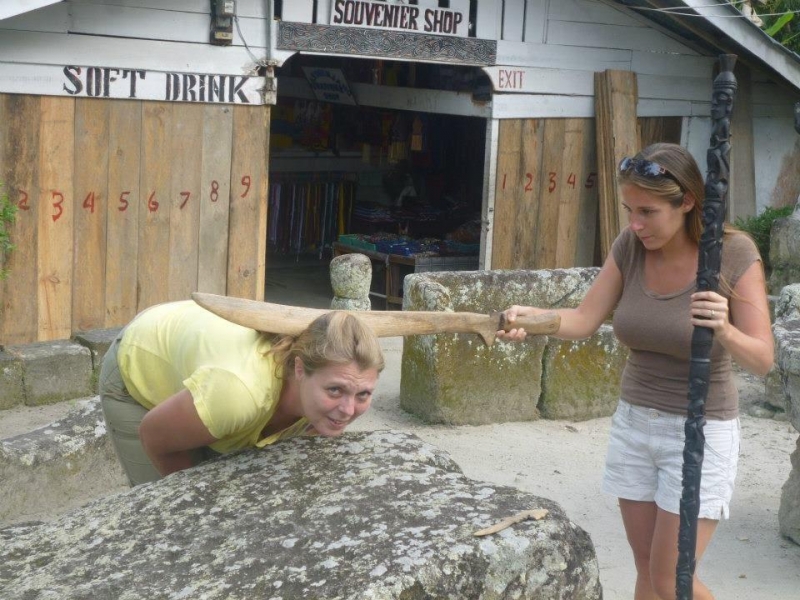 Today, after breakfast, head a little north of Tuk Tuk to the nearby village of Ambarita. Stop at Batu Kursi Raja Siallagan, AKA the Stone Chairs. The heavy chairs were once used for important locals to sit and make vital decisions about local governance and control. You can also see ominous blocks that were used for torturing and beheading transgressors! Replica wooden swords and daggers are provided so you can reenact grisly scenes if you so wish.   
Next, it's time to admire some of Samosir's natural sights. Drive through the botanical area, pausing at viewpoints and soaking up the views of rolling fields and diverse flora and fauna. Cross the forest, passing by the tall waterfall of Air Terjun Sigarattung to reach the scenic Sidihoni Lake. Tranquil and pretty, the glistening lake is surrounded by small farmsteads and lush fields where cattle graze.
If time permits, you can continue south along the island's western coast to the village of Rianiate where you'll find the soothing Pangururan Hot Springs (or Pemandian Air Hangat). The clean pools are filled with blissfully warm water naturally sourced from the mountains and mixed with fresh, cool water to make the temperatures suitable for bathing.
Return to Tuk Tuk for dinner and a farewell drink before heading off to bed, happy after your two days of explorations and adventures.