Can we all agree that long weekends are often put to waste? Some of us do go the extra mile and spend our long weekends to the fullest, but most of us simply indulge in hibernating at home for a few days straight; there's nothing wrong with that, but why not use that time to go on a quick getaway or adventure abroad?
If you're wondering, Singapore has nine long weekends in 2018 (technically there's four, nine if you take five days of leave) and five of them are four days long. That means you have a few 3D2N and 4D3N holiday opportunities, and you don't want them to go to waste, do you?
Luckily for you, we've planned the perfect getaway for each long weekend and compiled them into a list. Check them out below!
1. New Year's Day Weekend
Where: Sydney, Australia
When: 30 December to 1 January
Trip duration: 3D2N
Start 2018 with a bang – literally. Watch as the new year's kaleidoscopic fireworks explode over the iconic Sydney Opera House and Darling Harbour, and cheers to that with drinks at Surry Hills. It's not too late to book your flights to Sydney now (prices are high but not over the roof) and kiss 2017 goodbye with a short and sweet getaway. If you love laid-back, lounge by Bondi Beach, shop at Paddington Markets, and stroll through the Royal Botanic Gardens. Or party till dawn at the nightlife districts of Kings Cross, and ride the waves at Manly Beach, if that's your thing.
2. Chinese New Year Weekend
Where: Langkawi, Malaysia
When: 16 February to 18 February
Trip duration: 3D2N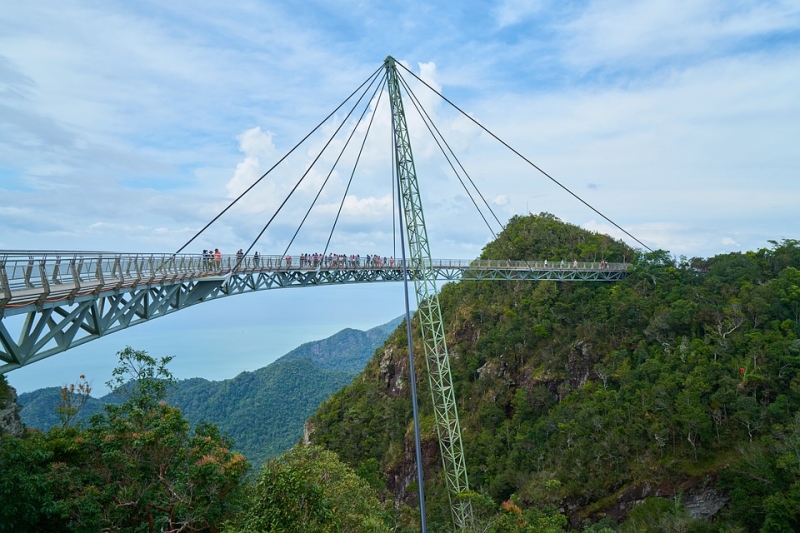 Take a breather from work and spoil yourself to a seaside resort getaway in Langkawi for this three-day weekend. Sleep in, savour a hearty brunch under a cabana by the cerulean blue waters, and waste the afternoon away reading your favourite book under the sun or scuba-diving amongst the beautiful corals underwater – it's your choice! If you're up for a bit of adventure and a good view, check out the Langkawi Sky Bridge, a cable-stayed bridge offering sweeping views of Mat Cincang Mountain. Plus, a flight to Langkawi takes less than two hours, so fret not – there's definitely more than enough time on the ground.
3. Good Friday Weekend
Where: Krabi, Thailand
When: 30 March to 1 April
Trip duration: 3D2N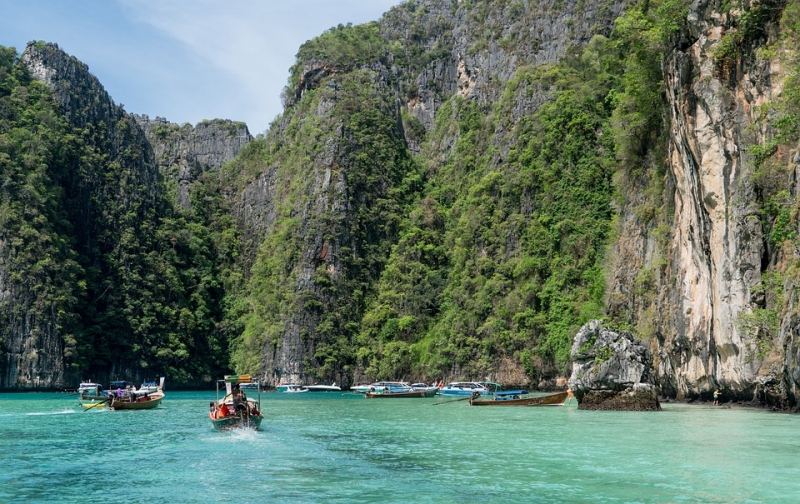 Whether you're travelling alone or with a partner, Krabi is a superb destination for a short weekend adventure. It's at most two hours away from Singapore, and you'll find a smaller crowd (as compared to Phuket) without missing out on the same sparkling shores and jewel-blue waters. Discover the majestic limestone cliffs and lush jungles facing the Andaman Sea on a longboat ride, then treat yourself to a rejuvenating Thai massage after. Make sure to feast on your favourite Thai dishes too – we've heard they've got fantastic street food at their night markets!
4. Labour Day Weekend
Where: Lombok, Indonesia
When: 28 April to 1 May
Trip duration: 4D3N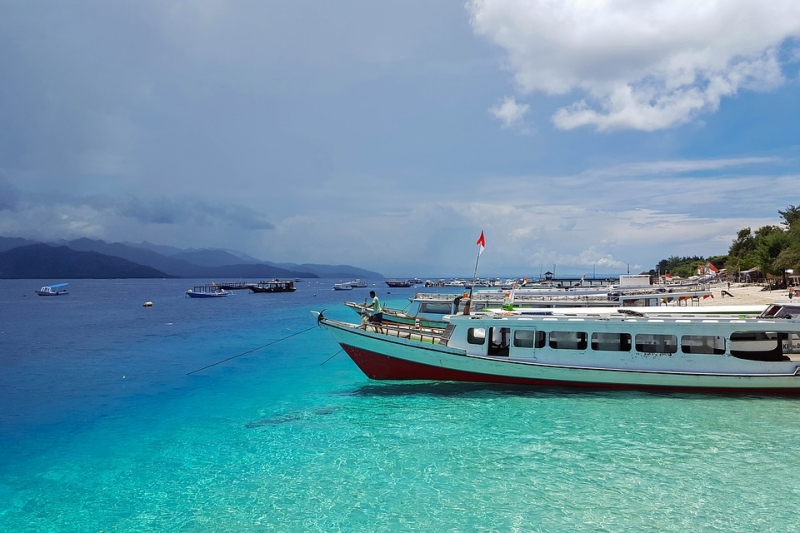 By now, the weather in Singapore probably feels like the inside of an oven. Put this four-day weekend to good use by escaping the humidity and soaking in the cool tranquilising waves of Lombok's low-key beaches. It's also the best time of the year for not only trekking but diving – so sign up for that diving course and thank us later. We also suggest spending a day trip at the off-coast Gili Islands for the quintessential summer vacay experience. Go ahead and lounge in the sun all afternoon – your body needs to recharge! Also, Gili Meno's the quietest among the three, if you want to know where to avoid screaming kids and loud bar music.
5. Vesak Day Weekend
Where: Hokkaido, Japan
When: 26 May to 29 May
Trip duration: 4D3N
Japan's annual Hanami (pink cherry blossoms, also known as Sakura) season commences every April, usually first appearing in Okinawa. But if you can't catch the Hanami, don't fret! May is essentially spring in Hokkaido, so you can expect an equally picturesque sight everywhere you go. Hokkaido's roughly seven hours from Singapore, and is home to some of Japan's most majestic natural sights. Besides marveling at the endless flower fields at Farm Tomita, there are a ton of fun things you can do, like try lavender soft-serve ice cream, visit an onsen (hot springs resort), and explore the capital city of Sapporo – well, you have four days! With a proper itinerary, it's totally feasible.
6. Hari Raya Weekend
Where: Kenting National Park, Taiwan
When: 15 June to 17 June
Trip duration: 3D2N
Three days and two nights is just the right amount of time for you to explore and discover the beauty of Kenting National Park, arguably the most popular and breathtaking natural attraction of Taiwan. The park is tucked away in the idyllic countryside, where low mountains and green terraces are abundant, along with sandy beaches and crystal blue waters for you to swim, dive, surf, and snorkel in. It is also home to the National Museum of Marine Biology, where you can watch beluga whale shows, and the iconic Eluanbi Lighthouse, the brightest lighthouse in Asia. Transportation in Kenting is mostly by car or motorbike, and it also takes a two-hour train ride from Kaohsiung International Airport to reach – so remember to plan ahead and do your research!
7. National Day Weekend
Where: Nha Trang, Vietnam
When: 9 August to 12 August
Trip duration: 4D3N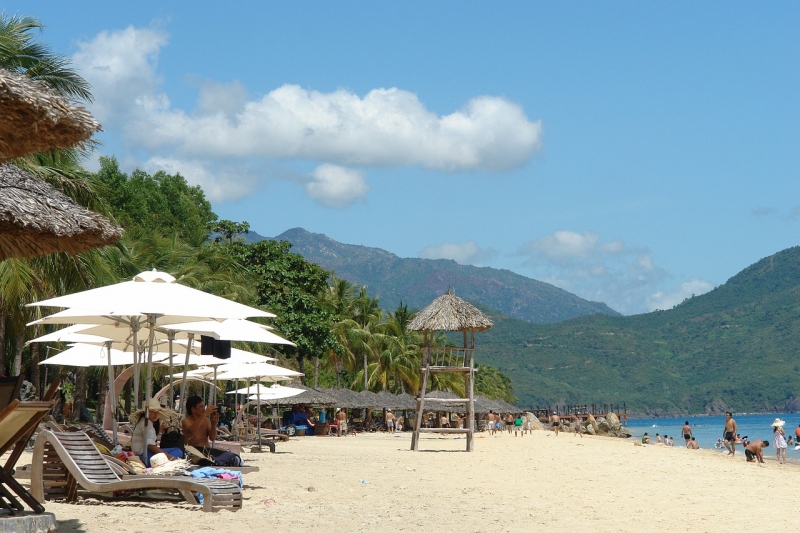 Say you enjoy both city and sea, nightlife and relaxation, loud and quiet – if so, then Nha Trang is where you want to be during this four-day weekend. With streets lined with hip cafes, bars, restaurants and nightclubs facing the turquoise waters, this coastal town is sprawling with places to visit, things to do, and foods to try (besides Pho). Snorkel above the coral reefs, sip on your favourite cocktail by the shore, soak in a mud bath – these are just some of the activities you can do in the day to conserve your energy for the night, where you'll probably indulge in fresh seafood, and later dance your heart out at one of Nha Trang's dazzling nightclubs. Plus, Nha Trang's only five hours away.
8. Deepavali Weekend
Where: Perth, Australia
When: 3 November to 6 November
Trip duration: 4D3N
November is the best time to visit Perth: because the weather's the right amount of warm and sunny, and the city's flora and fauna is in full bloom. The city's sophisticated yet laid-back atmosphere alongside its gorgeous beaches and fantastic wine makes it the perfect place to temporarily escape your hectic work life and de-stress to the fullest. In fact, there are so many places for you to explore yet unwind at the same time like Cottesloe Beach, Swan River, Kings Park and Botanic Gardens, and Swan Valley! Don't forget to pay a visit to Caversham Wildlife Park to cuddle with the cute koalas and feed kangaroos, and – if your itinerary allows – make a day trip to the port city of Fremantle for its eccentric arts, dining, and cultural scene.
9. Christmas Day Weekend
Where: Jeju Island, South Korea
When: 22 December to 25 December
Trip duration: 4D3N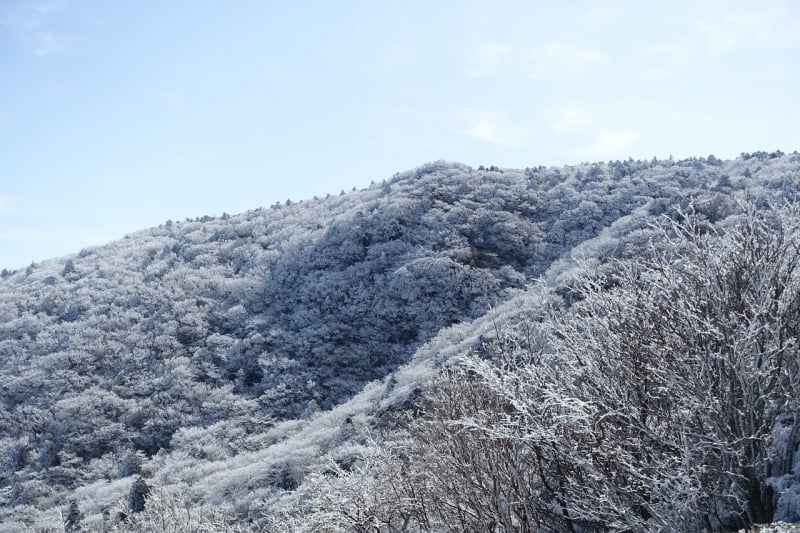 Whether or not you're one who takes Christmas seriously, surely you can agree that celebrating the occasion in a cold country brings a more authentic and magical experience. Jeju Island happens to be chilly in December (not freezing!), making it a fantastic destination for a short year-end holiday! Check out the Jeju Winter Festival for fun winter activities like ice hockey, feast on Jeju's local seafood and famous jeonbok-juk (abalone porridge), and trek your way up Mount Hallasan and Seongsan Ilchulbong if you're feeling adventurous and looking for a picturesque scenery.
There you have it! Those are the nine getaway destinations we think would spice up your travel plans for 2018. Has any of them caught your eye yet? It's never too early to start booking or researching for a holiday, so let's get down to business!