Bali is not only a physical place; it's also a dream, a state of mind, a way of living. In addition to the actual highlights on the island, such as the countless temples, diving sites and nightlife, Bali is also a place of warm hospitality, a positive atmosphere and happy lives – all things that are immaterial, yet valuable.
For all these reasons, Bali is one of the most popular tourist destination in Southeast Asia. The island is filled with attractions, highlights and amazing activities. Read on to find out more about twelve insanely fun things to do in Bali!
Also read: How to Pull a Chick Flick Inspired Trip in Bali
1. Have a splashing good time at Waterbom Bali
Waterbom Bali is the perfect place to visit on a hot sunny summer day. This is one of Asia's major water parks and is a great place to visit with the whole family or with a group of friends. There are plenty of slides and other water attractions, as well as restaurants, a swim-up bar, and a spa centre.
2. Learn to surf at a world-class surf beach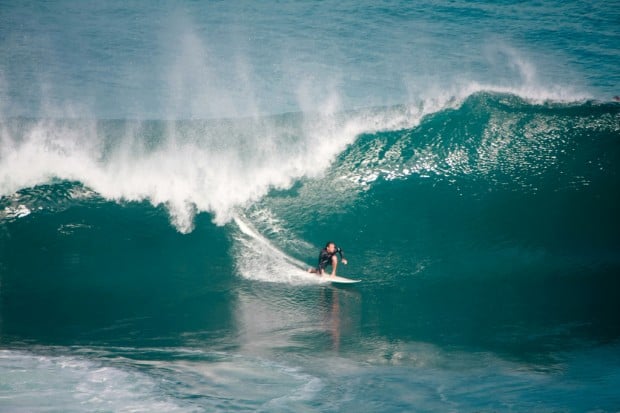 Image Credits: Marc oh!
Bali is one of the world's best and most popular surf destinations due to its beaches with smooth waves and warm waters, as well as the presence of cheap accommodation. The waters and waves surrounding the island are suitable for everyone, from absolute beginners to professionals. Visitors can learn how to surf from experts at surf schools or independent surf trainers.
3. Visit the Besakih Temple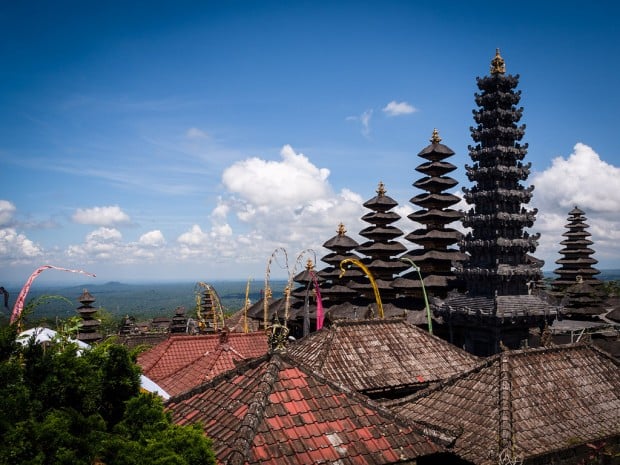 Image Credits: exilism
The "Mother Temple" is more than a thousand years old and is one of Bali's most impressive temple complexes. With no less than 86 structures, all surrounded by lush green forests, rice fields, rivers and hills, this is one of the holiest sights on the entire island.
4. Enrol in a cooking class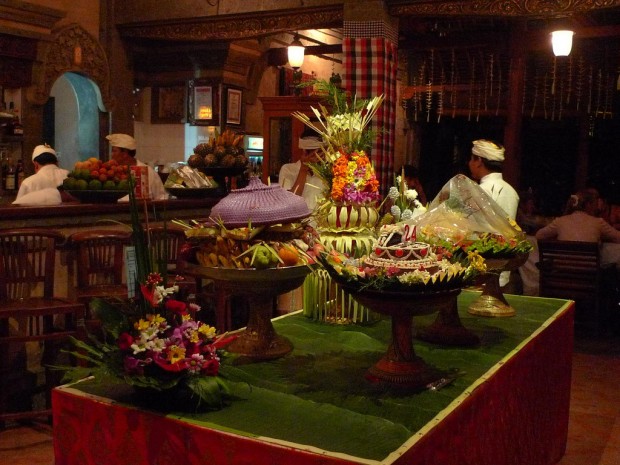 Image Credits: Walter Lim
Bali, no different from any other Southeast Asian country, features amazing cuisine. In addition to enjoying typical dishes at a local restaurant, you may also want to consider joining a cooking class and learn how to prepare a traditionally Balinese meal for yourself. Recreate your Bali memories back home with a plate of Bebek betutu or Balinese sate.
Check out Paon Bali to learn the secrets of organic Balinese cooking.
5. Take a photo of the Tanah Lot Temple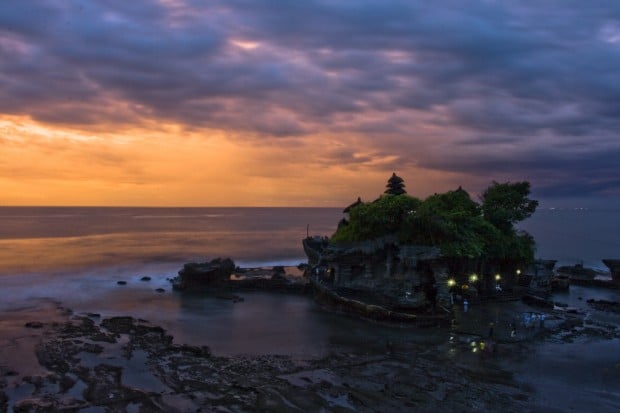 Image Credits: koyne
One of Bali's most iconic sights, the Tanah Lot Temple is famous for its scenic location. This old Hindu temple was built on a small rocky island and boasts an especially gorgeous view during sunset. Pathways lead visitors to and from the temples, while offering incredible views.
6. See Goa Gajah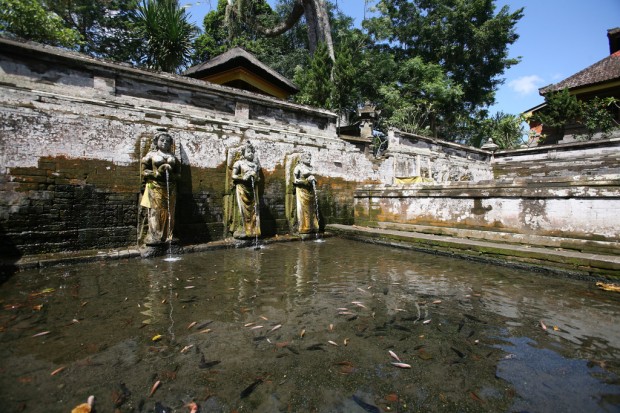 Image Credits: Patrick Lauke
Goa Gajah is a significant historic site in central Bali. The history of this site dates back to the 11th century, when it was constructed as a place to meditate. Goa Gajah is situated down a stairway near Bedulu Village and consists of fountains, a meditation cave, rock carvings, souvenir shops and kiosks.
7. Lay eyes on the unusual Gunung Kawi Temple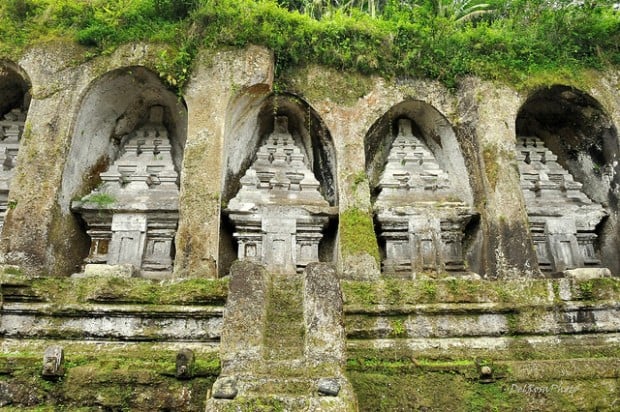 Image Credits: leodelrosa…
Unlike other temples in Bali that are built from stones or bricks, the Gunung Kawi Temple complex is carved out of a rocky cliff in the Gianyar district near the Pakerisan River. Its architecture easily makes it one of the most extraordinary temples in Bali – and that's saying a lot.
Also read: Top 10 Things To Do in Bali
8. Have dinner overlooking the Tegallalang Rice Terraces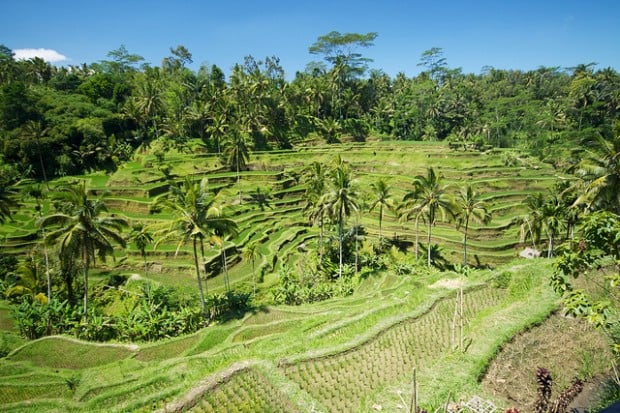 Image Credits: McKay Savage
The Tegallalang Rice Terraces are probably one of Bali's most scenic places. Located in Ubud, these rice terraces provide travellers with the opportunity to take spectacular photos. The view of the terraced rice paddies and hills and valleys is nothing less than phenomenal – it's no surprise that many painters are attracted to this scenic place. There are many souvenir kiosks, cafés and restaurants where visitors can enjoy a bite to eat while enjoying the landscape.
9. Browse the Ubud Art Market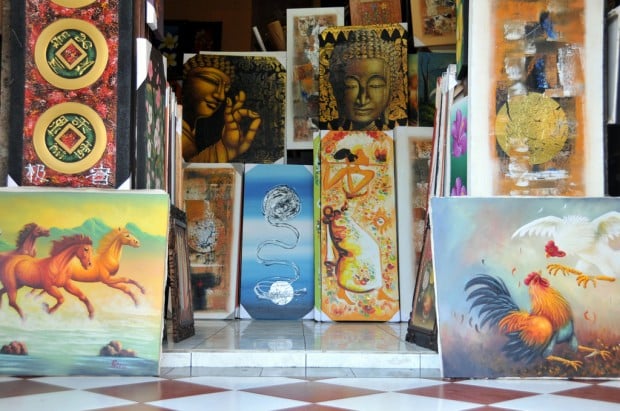 Image Credits: Bernard Wee
At the Ubud Art Market, visitors can browse stalls with souvenirs, locally made handicrafts, cloths and woven baskets, statues, kites and much more. It's a bustling place with too many stalls to see in one day. Most goods on sale don't have price tags, so bargaining is mandatory!
10. Interact with monkeys in a Forest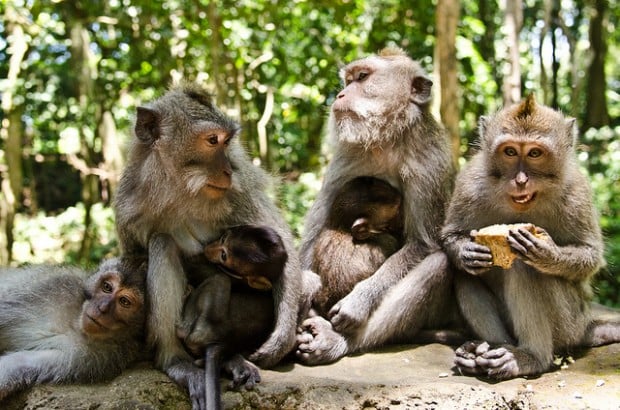 Image Credits: Alexis Gravel
There are several forests in Bali that are inhabited by the macaques monkeys. One of the most peaceful, yet accessible forests lies in Ubud. The forest, the Sacred Monkey Forest of Padangtegal, is a culturally and spiritually significant place, and is additionally of great value to scientific research.
11. Snorkel or scuba dive the reefs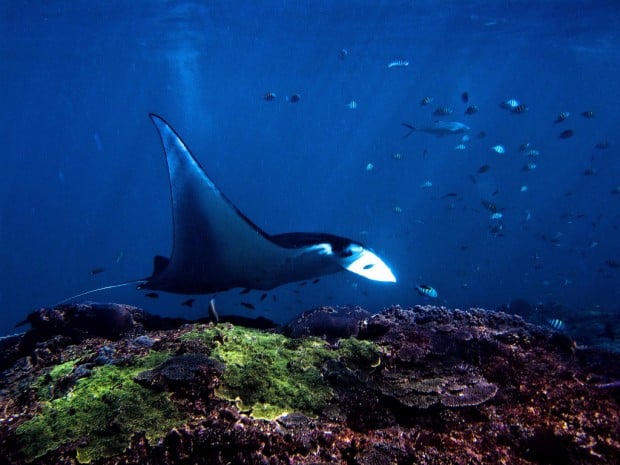 Image Credits: Ilse Reijs and Jan-Noud Hutten
Surrounded by gorgeous coral reefs, Bali is one of the world's diving hotspots. There are several world-class dive sites and many dive centres that offer diving courses.
12. Scale Mount Batur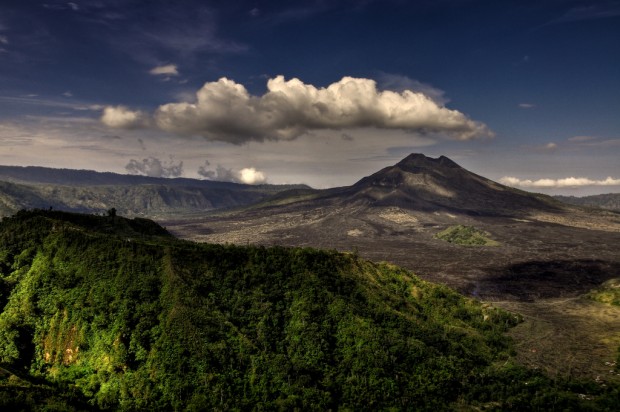 Image Credits: Adi ALGhanem
Mount Batur is the crown jewel of inland Bali's mountain ranges. This magnificent volcano with its massive caldera and deep crater lake is an absolute highlight. The hike up to the summit takes about three hours on average and makes for a fantastic full-day activity.
Ready for a fun filled vacation in Bali? If you haven't finalised your travel plans yet, check out these affordable Bali travel packages!
Where to stay in Bali:
1. Gending Kedis Luxury Villas & Spa Estate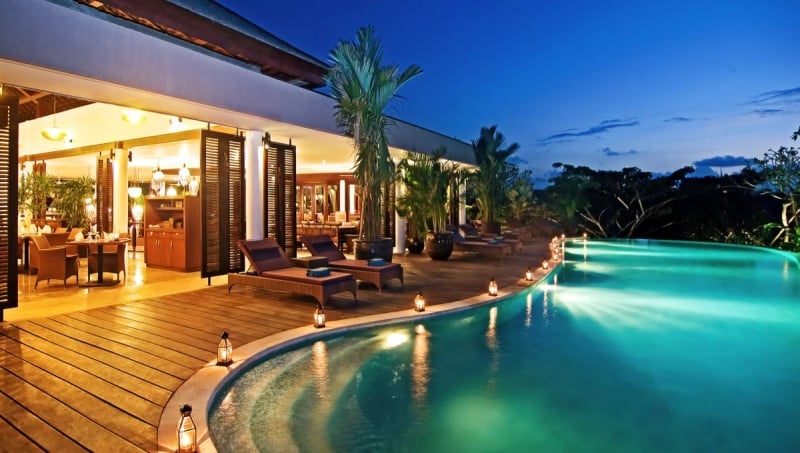 Gending Kedis Luxury Villas & Spa Estate is an ideal place to escape from the hustle and bustle of city life. A Jimbaran hideaway with 21 all-pool villas, it is a two-storey hillside haven that comes complete with a king size bed, spacious bathroom, a huge kitchen, as well as a living and dining area.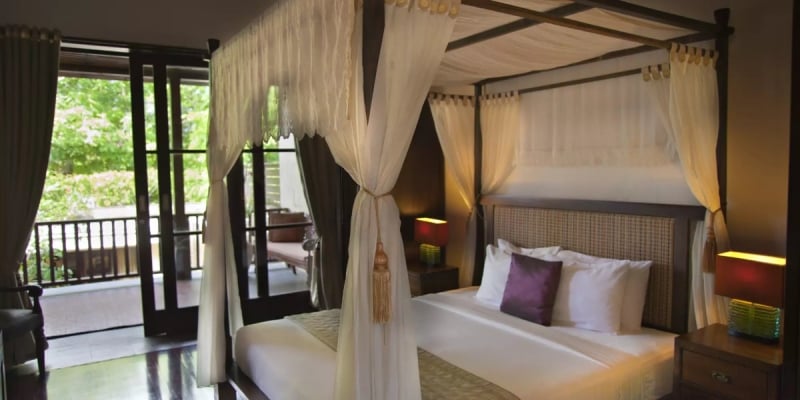 This package is perfect for foodies as well. A typical day would involve starting your morning with a scrumptious ala-carte breakfast, followed by learning how to whip up a three-course Balinese meal taught by the chef. Sip some afternoon tea and cocktails by the pool, unwind with a Balinese massage or have a salon pampering experience. Enjoy a night under the stars as you relish a three-course al fresco dining experience.
Sounds like your dream stay experience? Book this 5 night stay by 17 May and save up to 69% when you book with Luxury Escapes!
2. Furama Villas & Spa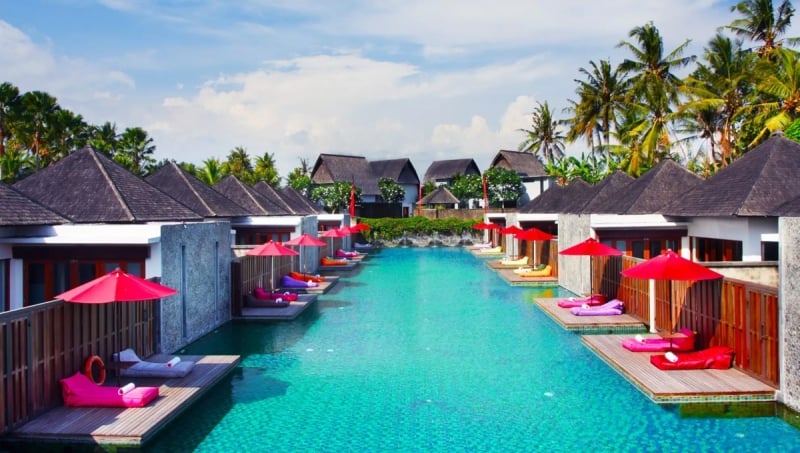 Featuring 24 villas each furnished with a private pool; you're in for a truly lavish stay at Furama Villas and Spa Ubud. Nestled amid the lush rice fields complete with a majestic view of Mount Batur at a distance, its location in picturesque Ubud makes it the perfect getaway destination.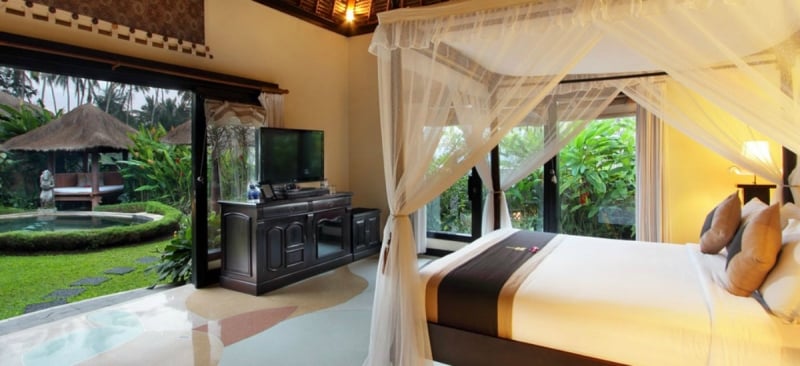 Stay in a traditional Deluxe Pool Villa which includes a private garden with massage gazebo and a plunge pool. What better way to end your night by getting comfy on the king size bed whilst watching the big-screen TV, followed by a deep-soak stone bath in your private bathroom? Book this 3 night stay by 19 May and save up to 72% when you book with Luxury Escapes.
3. Bali Island Villas & Spa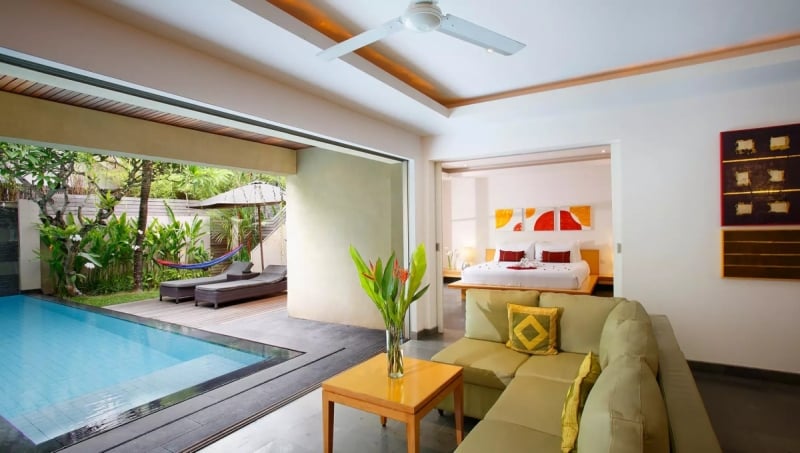 Experience utmost comfort when you stay at this modern 5-star hotel, Bali Island Villas & Spa. Located next to two of Bali's hottest beach clubs – Potato Head and Mrs Sippy – you're in for a real treat! Enjoy the vibrant nightlife of Seminyak but with the added luxury of being able to retreat to your private oasis whenever you like.
Upon your arrival, a butler will be assigned to you and take care of your every whim and fancy. As you enter the villa, you'll be greeted by a private landscaped garden that incorporates a private swimming pool and timber sundeck. You'll even get to enjoy a walk-in wardrobe and relax and rejuvenate in your spa-inspired en-suite bathroom. Sounds like pure bliss?
What's more awesome is you can save up to 65% when you book a 5 night stay here with Luxury Escapes by 20 May. Don't miss out on this golden opportunity to stay at this luxurious abode!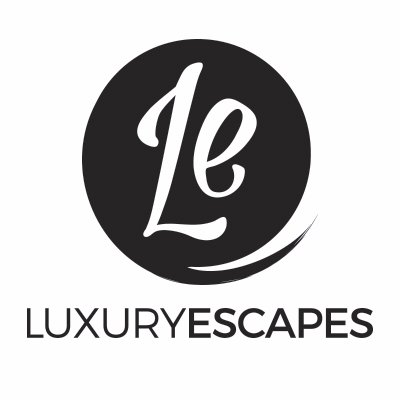 With Luxury Escapes, be rest assured that your vacation will be in good hands. Curating a selection of handpicked holidays at the best prices on earth, there's no better place to head to if you're planning your next vacation. New hotels, resorts, tours, and cruises are updated daily on the site, and you'll be guaranteed VIP treatment at the most spectacular accommodations in exotic locations. Besides, who says having a luxurious holiday means having to break the bank?
Find the latest luxury travel ideas & exclusive special offers at insider prices right here.