I think it's fair to say that many travellers visit Southeast Asia because it's a region that is accessible, laidback and affordable. Southeast Asia is filled with spectacular landscapes, coastlines and beaches and it is also home to some of the world's best (street) food.
But there's more! With all those other goodies, it's easy to overlook the fact that Southeast Asia is also a corner of the world with an incredibly rich and long history. Those who are into culture and history will find gorgeous architecture and numerous ancient monuments, battlefields and other historic sites in Southeast Asia, including several amazing UNESCO World Heritage Sites.
The following list features the twelve most impressive and "visit-worthy" historic sites in Southeast Asia, in no particular order.
1. Bagan, Myanmar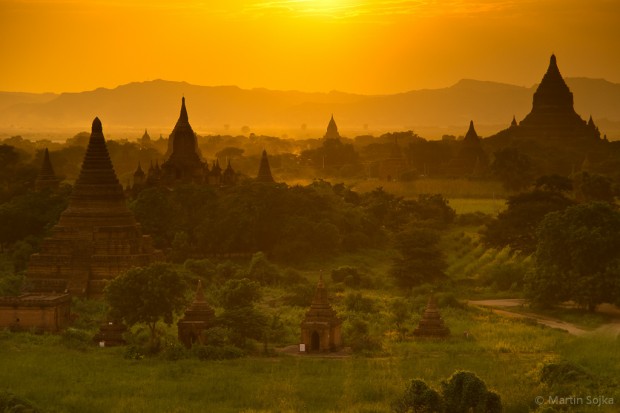 Image Credits: Martin Sojka
Bagan is home to literally thousands of temples spread out over a huge area. Many of the temples are extremely well-preserved and beautifully adorned with shiny gold and red stupas. There is nothing quite like seeing the sun rise or set behind a temple-filled horizon, and this is a sight that you should witness in Bagan.
Also Read: A Photographer's Dream: The Golden Lights of Bagan, Myanmar
2. Hue, Vietnam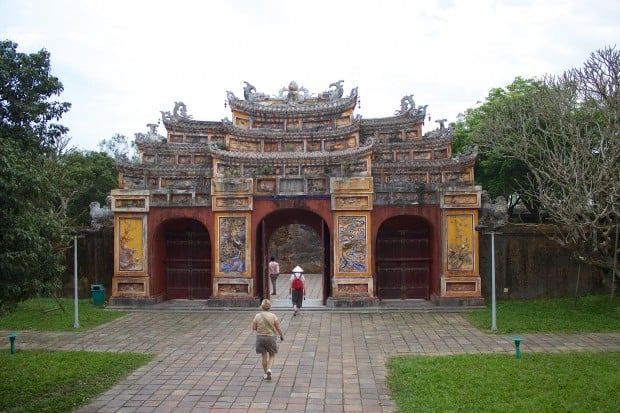 Image Credits: Denis LeBlanc
The former imperial capital of the Nguyen Dynasty and the capital of Vietnam during the 19th and first part of the 20th century, Hue used to be one of the most powerful cities in Southeast Asia. The Nguyens ruled the regions from their citadel and palace. Nowadays, the historic city is a UNESCO World Heritage Site, a unique destination with ancient tombs of emperors, monuments and several beautiful pagodas.
3. Angkor, Cambodia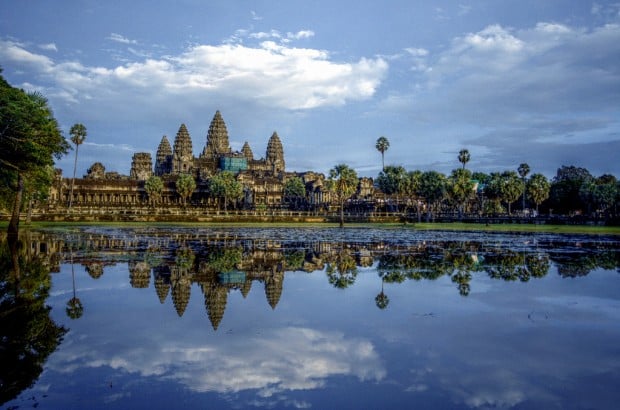 Image Credits: Birkir Barkarson 
Angkor is most likely one of the destinations that comes to your mind when you read the title of this post. And rightly so too, as it is definitely one of the most impressive historic sites in Southeast Asia, if not in the entire world. The temple complex of Angkor Wat was once the heart of a mighty civilization, and it consists of hundreds of different temples. The complex is vast, built by King Suryavarman II as a symbol of the universe.
Also Read: 5 Reasons Why Cambodia Should Be On Your Bucket List
4. Candi Prambanan and Borobudur, Indonesia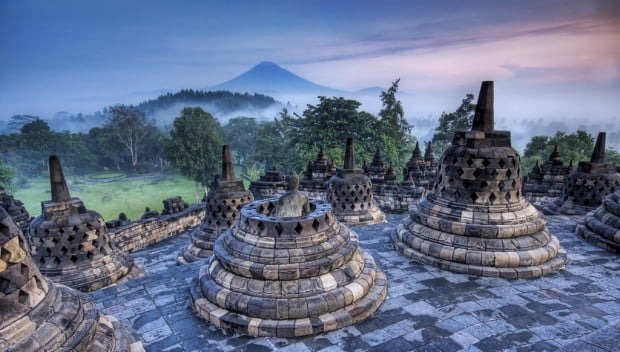 Image Credits: Trey Ratcliffe
You might have heard of Borobudur, which is one of the world's greatest Buddhist temples located in Central Java, Indonesia. Equally as impressive is the nearby Hindu temple known as Candi Prambanan. Both Candi Prambanan and Borobudur are UNESCO World Heritage Sites.
5. Phimai, Thailand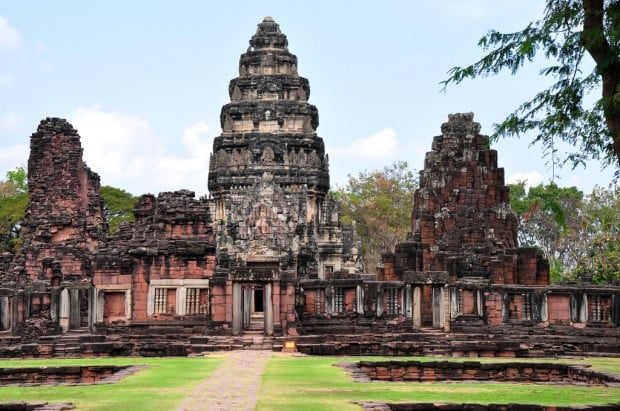 Image Credits: Brian Hoffman
The Phimai Historical Park is a large complex of ancient Buddhist Khmer temples in northern Thailand. Built sometime between the late 11th and late 12th centuries, the temple complex lies at the end of the ancient Khmer Highway from Angkor, Cambodia. Phimai has roughly the same size as Angkor Wat in Cambodia, which indicates its former importance. However, this complex is much less accessible than its more famous neighbour—it is approximately five hours by car from Bangkok.
6. Vat Phou, Laos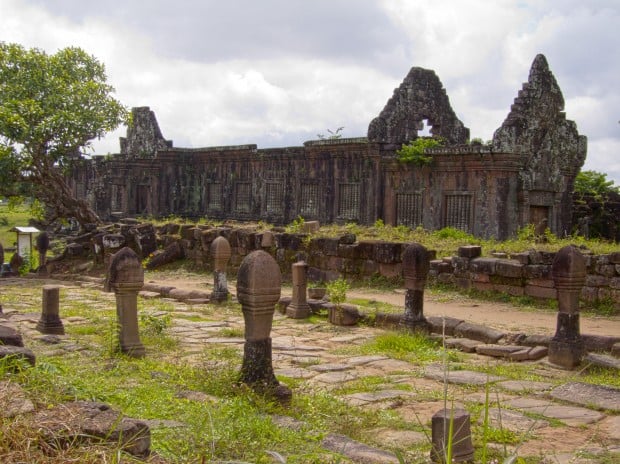 Image Credits: Pigalle
Another ruined Khmer temple, this time a Hindu temple, Vat Phou is situated in southern Laos and is the most visited attraction in that part of the country. That doesn't mean that it gets a lot of visitors, though, for it still is an off-the-beaten-track destination. The temple of Vat Phou is, however, a UNESCO World Heritage Site. It overlooks the Mekong River and consists of temples dating from between the 5th century and the 11th century.
7. Melaka, Malaysia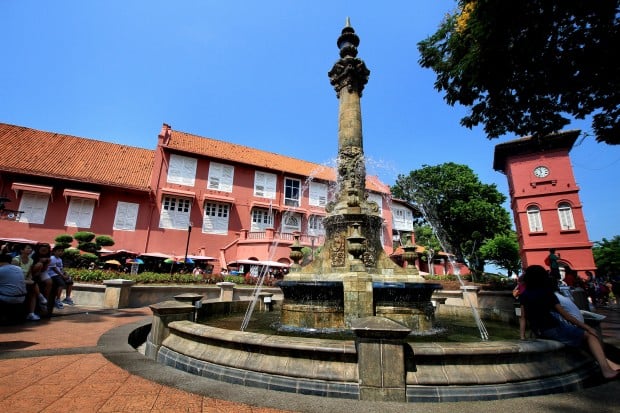 Image Credits: Phalinn Ooi
Malaysians call Melaka the 'Historic City'. Located on the Straits of Malacca, the city was a much-desired strategic point among the Chinese, Japanese, British and Dutch. They all left behind traces of their culture and habits—especially the Dutch built many row houses and other buildings, several of which are still there today.
8. Plain of Jars, Laos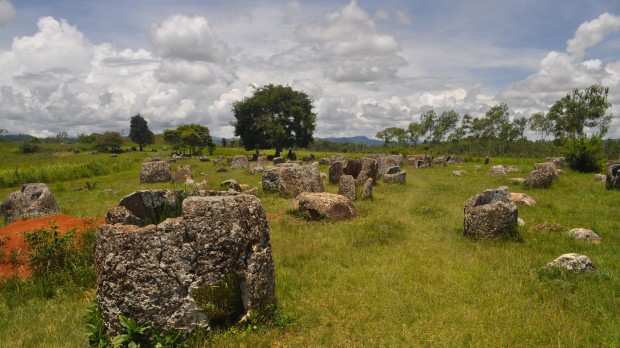 Image Credits: David McKelvey
The Plain of Jars on the Xieng Khouang Plateau in Laos is one of the biggest archaeological mysteries in the world. This is a huge field filled with ancient urn-like stones, between one and three metres tall. The megalithic landscape known as the Plain of Jars is actually just one of 90 (!) archaeological sites in the area, each of which has hundreds of these large stone urns.
Also Read: Plain of Jars: Mysterious Archaeological Landscape of Laos
9. Hoi An, Vietnam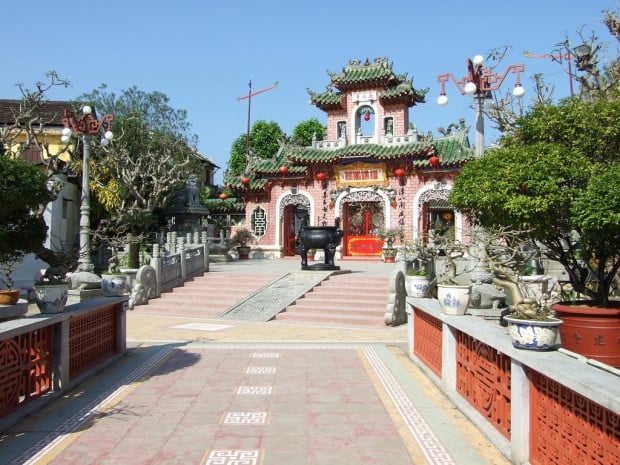 Image Credits: Robert Lafond
Once a major trade port, the ancient town of Hoi An is now among the most significant historic areas in Southeast Asia. Its heyday was the 16th century, when this was a port of call for Chinese merchants and Europeans traders. Nowadays, Hoi An is one of Vietnam's star attractions, a city filled with historic buildings, photogenic streets, bridges, old market squares and temples.
10. Sukhothai, Thailand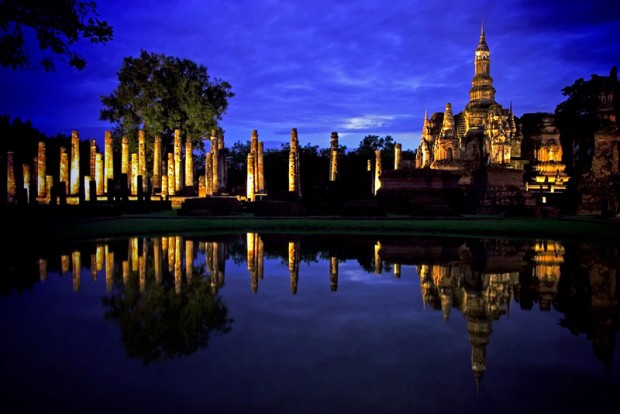 Image Credits: …your local connection
Set in the heart of Thailand, Sukhothai encompasses a large number of ancient temple ruins and a royal palace. It used to be the capital of a Sukhothai kingdom – a kingdom that is often regarded as responsible for making Thailand a nation. This is the premier cultural and historical highlight in Thailand.
11. Luang Prabang, Laos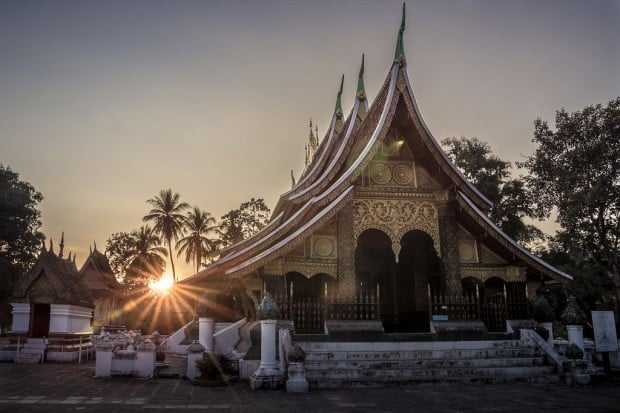 Image Credits: Jonas Ginter
Luang Prabang is considered to be the best preserved village in Southeast Asia. It used to be the capital of the Lan Xang Kingdom in Laos. This gorgeous historic town is made up of no less than 33 temples, caves filled with Buddha statues and several colonial buildings. Luang Prabang is also a UNESCO World Heritage Site and to top it off, it is also an excellent hiking destination.
12. Ayutthaya, Thailand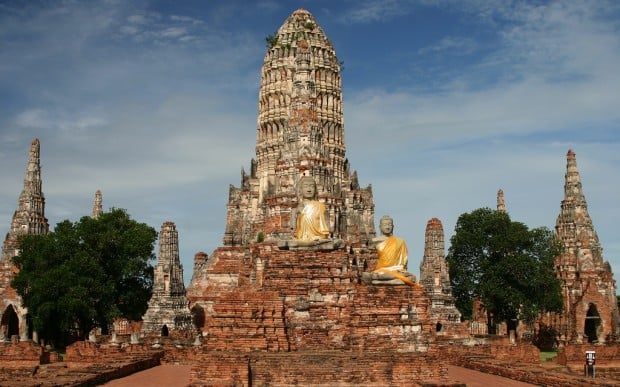 Image Credits: Jim Trodel
We started the list with what probably the most remote historic site in Southeast Asia, so it would be appropriate to conclude it with one of the most accessible one. The Kingdom of Ayutthaya lies only a short drive from Bangkok and is a UNESCO World Heritage Site. Once one of the most powerful cities in Southeast Asia and the capital of Siam, it is now home to countless ruins of temples and other buildings.
Also Read: The Thailand Bucket List – 15 Experiences You Need to Conquer