About a thousand miles away from Singapore lies the Land of Smiles, Thailand. For many years people from Singapore embarked on voyages to reach the Land of Smiles. "Why is that so?", you might ask. The answer is simple and since one reason is hardly sufficient, this article gladly multiplies it by eleven-folds.
1. It's really close to Singapore
Thailand is about a 2 hour plane ride from Singapore – it's not too close that we bemoan the absence of the novel feeling of travelling and it's not so far that we need a thousand dollar ticket to get there. A short trip to Thailand is a always a good option for a rejuvenating holiday.
2. Yummy Thai cuisine
Image credit: Asia Otaku
Yes, Thai cuisine in Singapore is expensive but in Thailand, you get to eat your favourite Pad Thai or Tom Yum Goong or Mango Sticky Rice for a fraction of the price. Plus, you can enjoy as many coconuts as you want. Oh the sweet coconuts that I can only dream of in our sunny island.
Also read: 10 Delicious Foods that Everybody Should Try When in Thailand
3. All that shopping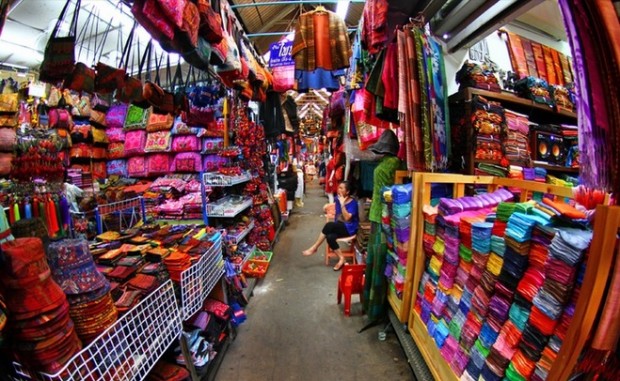 Image credit: Luxury Holiday Houses
Singaporeans just love to go shopping in Thailand, especially in Bangkok, because of the reasonable prices and a wide range of design options. From beauty products and clothing to furniture and souvenir items, Thailand has everything for shopaholics.
4. The beaches
Image credit: Destination Siam
Destinations like Krabi, Phuket and Koh Samui are popular places to go to when Singaporeans want a beach getaway. The feel of white sand underneath one's feet coupled with the clear blue seas is an experience that is difficult to beat. But aside from lazing around the beach, you can also enjoy various water activities such as snorkelling, scuba diving, fishing, surfing, parasailing and a whole lot more!
5. The hospitality
Image credit: CDM Thailand
Well, I'm sure Thailand isn't called the Land of Smiles for nothing. The warmth conveyed by their service industry is always welcome. Being kiasu Singaporeans, it is of course always nice to know that we are getting a bang for our buck along with really nice smiles.
6. Thai Airways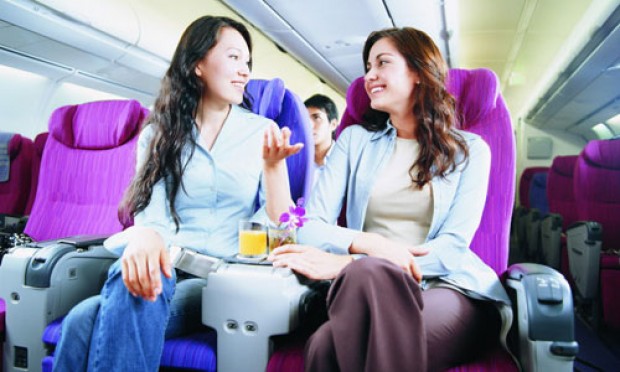 Image credit: Smart Travel Asia
What's not to like about Thai Airways? Aside from their colourful blankets, I personally found their seats being rather spacious. I might not have mile long legs but I'm not exactly short either. So imagine my happiness at being able to stretch my legs out fully. The food that they serve is also right up my alley and most probably compatible with the majority of Singaporeans' palates. I mean, it did rank pretty high on the list of Best Economy Class Airline Catering. That's got to count for something right!
7. The spine-chilling horror movies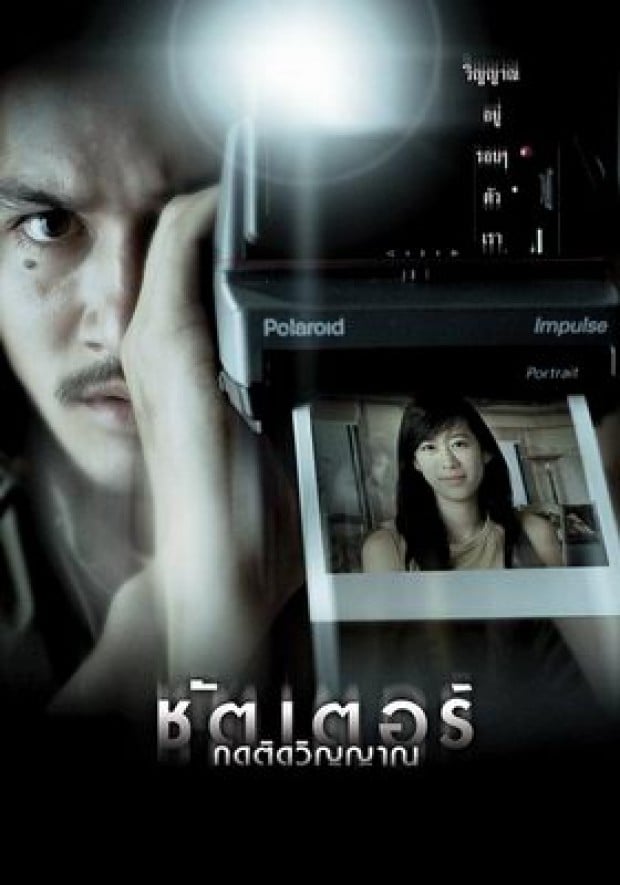 Image credit: Grammy Tai Hub
Bursting out of the gates with Shutter, Thailand has produced some of the most iconic horror movies. I still remember how I was afraid of what my Polaroid pictures would capture because of them. There's just something about the Thai horror productions that scare the bejeezus out of anyone. Even though there hasn't been much high quality fare these days, the horror genre junkies should still look upon the Thai horror movies fondly.
Also read: The Thailand Bucket List – 15 Experiences You Need to Conquer
8. Drinking hotspots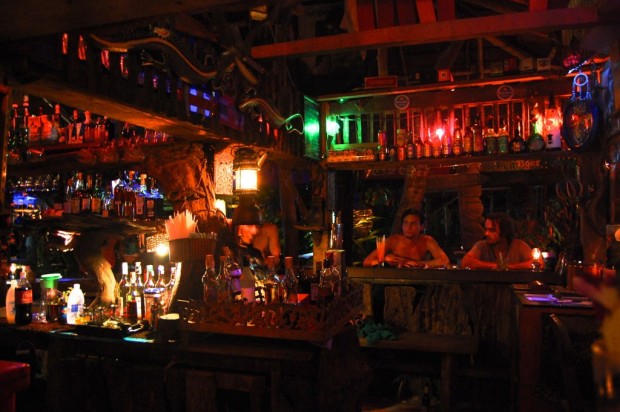 Image credit: Flabbergast ED
Word out on the street is that Singapore is the place to be if you want a sip of pricey beers. However, if you would like to get drunk on a budget then please look somewhere else, like perhaps Thailand. Other than the cheap alcohol, Thailand also offers an exciting nightlife with their array of bars and clubs.
9. Thai massage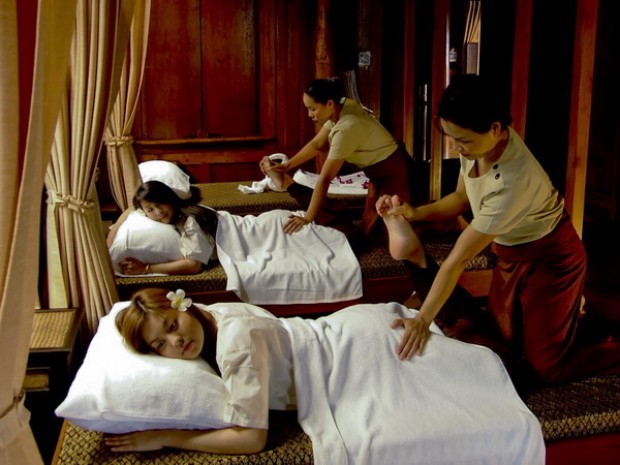 Image credit: Bhattharasinthorn Kosawan & Chot-Anan Kittiraweechot
Stress. That is a pretty popular word that Singaporeans have in their frequently used vocabulary. We have one of the longest working hours and so it comes as no surprise that relaxation is extremely high up everybody's to-do list. How better to achieve that than a massage? And Thailand offers them in spades. Pamper yourself and relax those tense shoulders. We all know we need one.
Also read: Why Thailand is my Number One Dream Destination
10. Their vibrant culture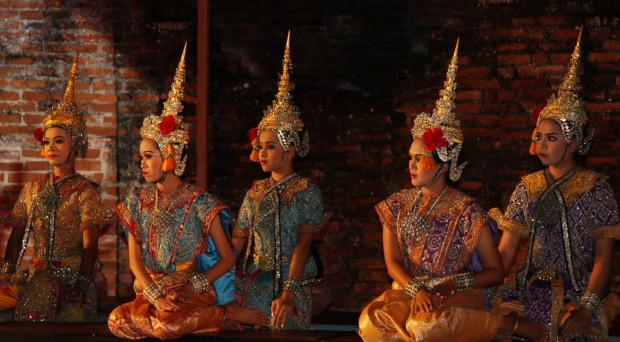 Image credit: TLS Language School
Everything from Thai architecture and furniture to religion and customs is really interesting. One benefit of travelling is how one learns about another place beyond face value. The history of Thailand is enriching and the deeper one digs, the more they will find. Even though Singapore and Thailand are both in the Southeast Asian region, it is always fascinating to learn that so many differences separate the two countries.
11. The beautiful scenery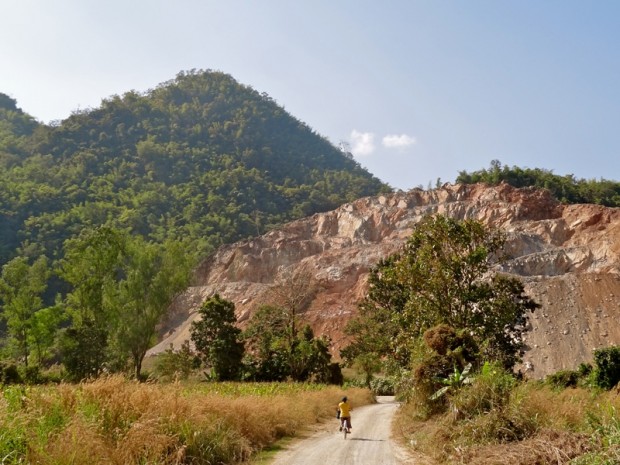 Image credit: The Shooting Star
For those who prefer the road less travelled, Thailand's countryside offers a totally different glimpse from the cosmopolitan cities. The magnificent views of hills that come alive with the sound of music, all that greenery and rows of rice fields – nothing you can ever see in Singapore.
Also read: I Moved to Thailand and Never Looked Back
I hope I'm not alone but I'm thinking about going on that Thailand trip planned since forever, just about now.
Many thanks to Tourism Authority of Thailand (Singapore Office) for hosting me on a Bangkok media trip and making me fall in love with Thailand.