Ready? Flights, hotel all booked? Getting excited for your trip?
STOP, read this before you depart.
1. Avoid changing money during weekend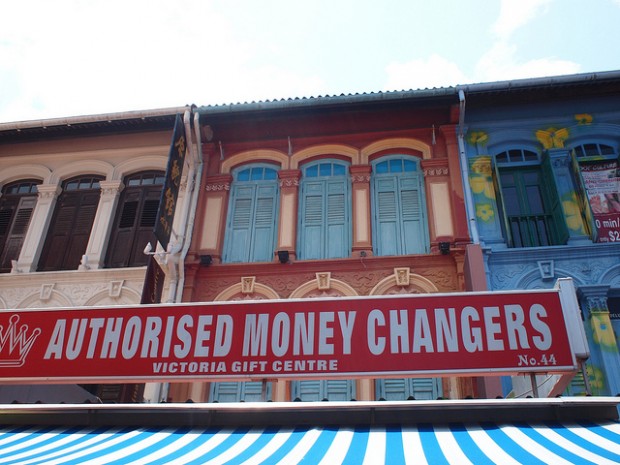 Image Credit: Anna Hanks
Reason: Currency trading exchange ceases on Friday and will only reopen on Monday. During weekend, money changers decide on their own exchange rate and knowing business will be picking up over these 2 days, most likely they may give you a disadvantage rate.
Solution: Sleep over the weekend, don't visit the money changer. You can always do it during weekdays.
2. Backpacking in Europe? BEWARE of young kids! Common crime venue: TRAIN STATIONS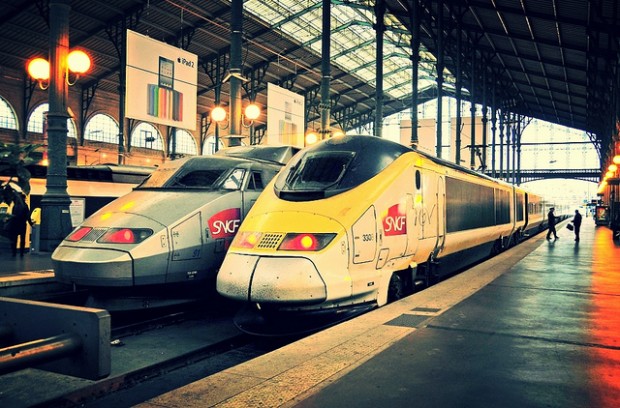 Image Credit: Faungg
Don't ever be fooled by their innocence. One common trick is the kids pretend to fall down and need your help to lift them up. It never pays to be a kind soul after all at such places. The next thing you know, you don't pay attention to your bag and wala, the other kid will take a small knife to cut open your bag. JOB DONE for them.
Solution: Don't be a kind soul. Remember, there are other kind souls around if needed. This maybe a trick, alarms should be ringing in your head.
Also read: 8 Simple Ways to Avoid Pickpockets When Travelling
3. In Europe, most hotels do not have porters
You bring up your bag to your own room. Always be alert when some of them offered to bring your bag to your room. Who knows? They might be bringing it back to their own house instead. This is one of an old trick to catch unsuspecting victims especially non-Europeans.
Solution: Carry your own bag up in Europe. You may be tired, but the least you would want to worry is your lost bag later.
4. Never be rude to immigration officers
They have the right to STOP you and prevent you from entering the country. Never laugh, use your mobile or talk loudly when queuing up for immigration. This is especially so if you are at Indonesians Custom. Many foreigners were forced to go back to their country when they talk loudly. Guidelines are meant to be followed and adhered. It's not your country after all, please respect. Shhhhhh….
Solution: Put your mobile phone in silent mode first before entering immigration area. And go to the washroom first to relieve yourself first in case the queue is long.
5. In some Asian countries, some people on the road posed as faked police officers
They will approach you and say they would like to check your notes on hand due to many counterfeit notes in the market. You simply hand it to them and they will say it's fake, as such, the notes will be confiscated. Off your cash flies into their pocket.
Solution: Do not easily part your money away. Ensure that they have the necessary police identification. Police officers in all countries would at least have a sort of ID. Check and ask for them first.
6. During group tour, ensure your luggage is being taken into the bus storage compartment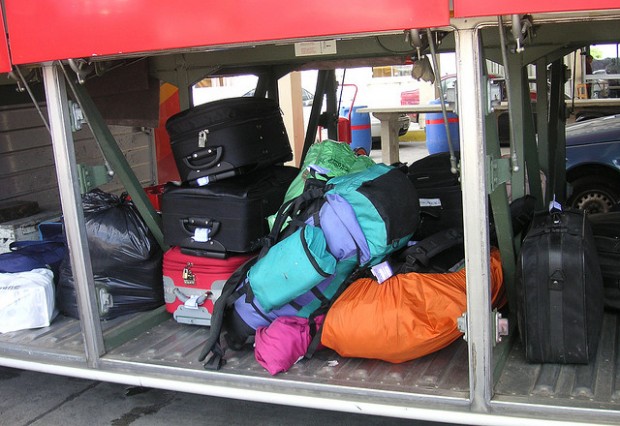 Image Credit: Beatrice Murch
Never leave your baggage simply to the porter / tour guide and board the bus. The baggage maybe removed without you noticing. This is the best time for crooks to steal your baggage when you are out of sight and unaware till you reach your next destination which maybe hours later.
Solution: Stand at a side to ensure baggage is not left behind and the bus storage door is locked up before boarding the bus.
7. When exchanging money especially in South East Asia (Thailand, Philippines, Vietnam), always count the cash before you leave the counter
Yes, the money changers may have counted the notes in front of you. However, when they pass it to you, they would simply leave a few notes behind and swipe it down their table before giving you back. This is a common old trick practiced in this part of the world.
Solution: Please count the notes again after receiving it and to count it before you put in your pocket. Count in front of them or else they will accuse you of maligning them.
8. Always have soft copies of your passport
When you photocopy it, you only have the hard copy. And often than not, you may place it in your luggage which is stolen/lost. You will encounter difficult time showing to the authority your citizenship and if language barriers kick in, it will become your worse holiday.
Solution: Scan a copy and EMAIL it to yourself before trip. All you need is WIFI to access to your soft copy passport details whenever called upon.
9. Be vigilant when you see people standing near your luggage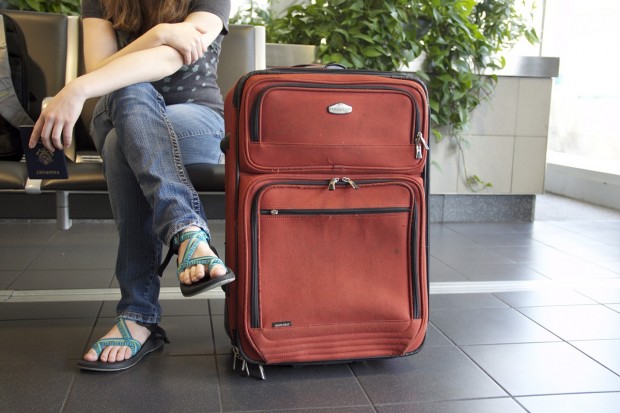 In hotel lobby, yes you may be tired after a long flight. All you need is head to the room and rest. As you are waiting for your room keys at the lobby, you leave your baggage and close your eyes just for a while. Alas, your bag is gone the next moment. Be vigilant when you see people standing near your luggage.
Solution: Be vigilant when you see people standing near your luggage. Just like Liverpool FC slogan (You Never Walk Alone), never leave your luggage alone as well! It's your best buddy during the trip!
Also read: How to Travel Less Like A Tourist and More Like A Local
10. Follow your instinct
In China, you may feel comfortable with your new found friends in your tour group after a few days together. But do you know? The Chinese have a whack of doing business. The shop owner will first select some tour members who they think might be greedy for money / products. Next will be to pull them aside and offer them little cash. All your new found "friend" will have to do is to pretend he/she has a relative who had purchased the product and it works well for them. They will buy more and persuade you to follow them to purchase it. "You have come all the way here, why not buy it? It works so well that your friend here is buying! "
Solution: Follow your instinct. Buy only if you need it. Don't blindly follow other people's comments and don't simply trust your new found friend. After all, humans are conned creatures.
P.S. Above pointers are stories and personal experiences encountered. Believe it at your own discretion. Better to believe than not!
Contributed by THEGUYTRAVEL.