Earlier in the summer of this year, I took a quick 2-week trip to Mexico with my boyfriend, and in that period of time, I experienced a huge learning curve understanding this country.
Mexico has a reputation for being a drug cartel land, especially after films like Sicario. It is filled with vibrant life, but still one has to be wary of the surroundings and be on alert. With my experiences and learnings in Mexico, I've made a list of things to do (and not to do) for those who are still planning to visit this country.
1. Try delicious and cheap Mexican street food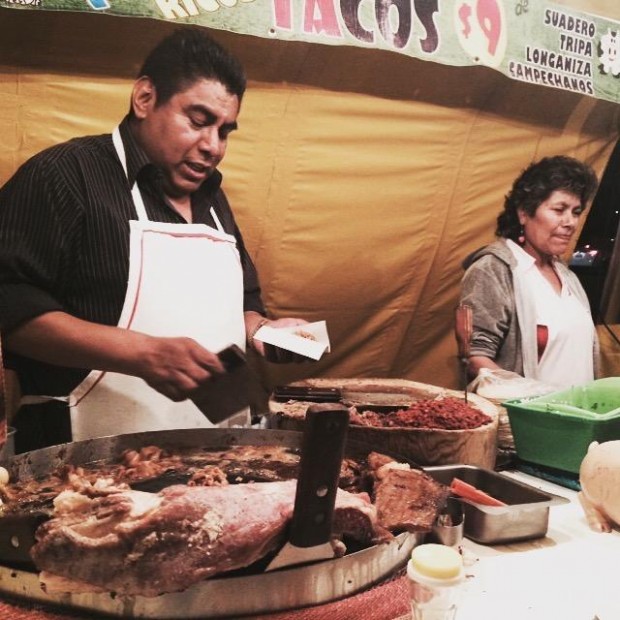 Image credit: Ash G
We ate a lot of street food in Mexico – so delicious and cheap compared to Austin, where we had come from, and Austin is all about that Tex Mex. We had an absolute blast enjoying $1 tacos when it would've cost us easily 5 times more back in ATX! The only drawback of this is that you are probably going to have to run to the bathroom after if your stomach isn't used to Mexican street food. That's what I did, many times. Totally worth it though.
2. Go to a Lucha Libre show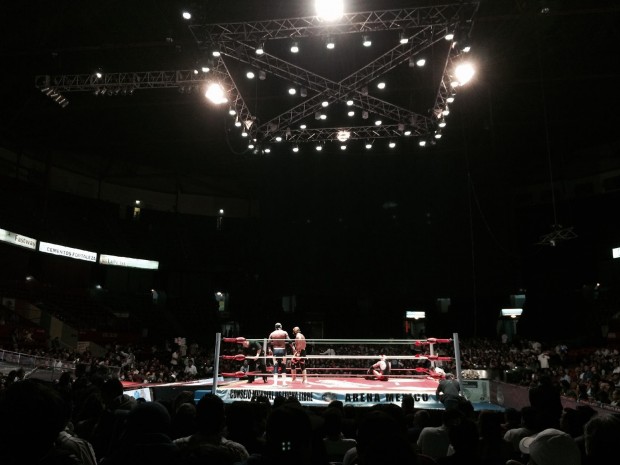 Image credit: Ash G
Lucha Libre was unlike anything I had ever experienced; it was an entire culture on a microcosmic level. The wrestlers dressed up as unique characters, and put up elaborate extensive shows that went on all night. People of all demographics attend these shows – old men, tourists, parents and their little children, etc. The energy in the stadium was infectious and never waned; children and adult alike were screaming their heads off and cheering (or jeering) at the wrestlers.
3. Hit up the small coastal surf town of Puerto Escondido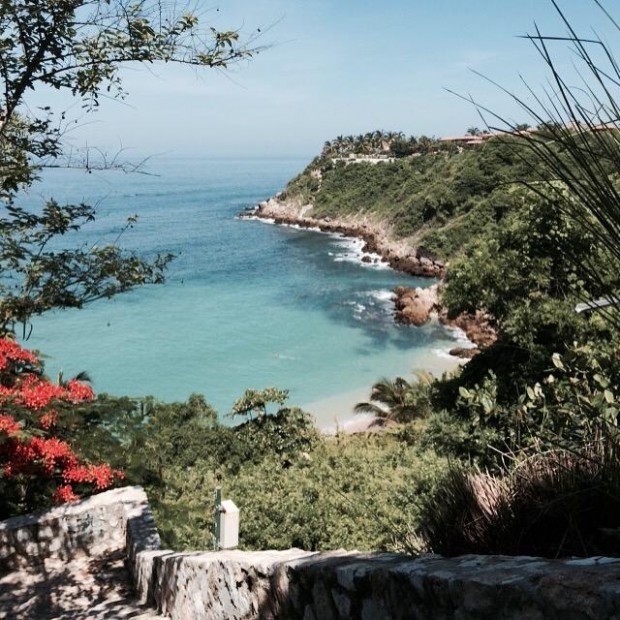 Image credit: Ash G
We decided to hit up a beach during our time in Mexico, so we found our way to Puerto Escondido, a small beach town down south tucked away in the state of Oaxaca. There is a big surf culture there, and the beaches are more deserted than popular surf destinations like Bali. I tried surfing for the first time in my life!
Also read: 15 Stunning Places to Swim at Before You Die
Pro tip: Lather on the sunscreen. LATHER. I got so sunburnt on my rear end (because you are lying on the surfboard chest down a lot, especially if you are a beginner) and couldn't sit for a couple days after. I managed to stand on the surfboard for a couple seconds though! The struggle was all worth it.
4. Check out Colonia Roma in Mexico City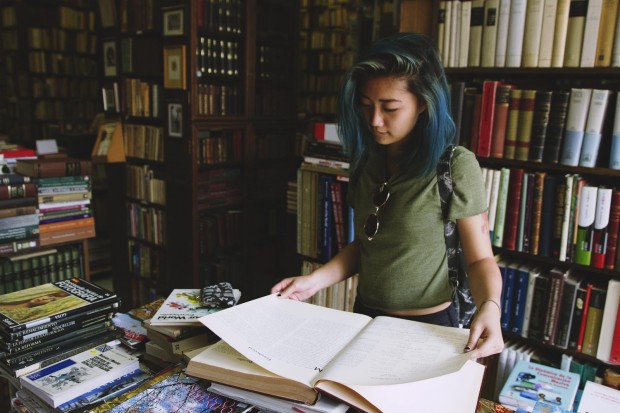 Image credit: Garson Ormiston
The hipster part of the city, Colonia Roma is filled with antique book stores, record shops, private art galleries, cafes and dog walkers. I found a beautiful old encyclopedia dating back to the 1950s that only cost me $20 – total steal, and would make any coffee table look exquisite.
Wander around Colonia Roma and discover for yourself the charms in the little corners of a city as big as Mexico City, which is so big that to get anywhere, you need to take an uber/cab, and it will most likely take you 40 minutes even by private car!
Also read: Historical Theatres To Visit On Your Next Vacation
5. Visit San Miguel de Allende
Image credit: Ash G
Located in central Mexico, San Miguel de Allende is known for being a safe part of Mexico. Its signature cobblestone roads, and its history of being a location of immigration for Caucasian artists, writers, retirees and tourists, is the reason why it has been affectionately coined the 'Disneyland' of Mexico. There is a lot of gems of architecture and art hidden in the town – the best way to discover them is to just get a map and start walking. Tourism accounts for much of the municipality's economy, for the beauty of this little town attracts not just foreigners but Mexicans alike.
6. Visit the museums
Image credit: Ash G
Mexico as a country has a long, old history, which explains the number of quality museums that is in the country. It was populated more than 13,000 years ago, with a complex web of indigenous civilizations. The Aztec empire once ruled in these lands, and you can find remnants of this great culture in many museums, especially in Mexico City.
7. Explore the natural wonders of Mexico
Image credit: Garson Ormiston
There is plenty of natural beauty in Mexico, and if you are an outdoor lover, you would already know that South America is basically a playground for you. The terrain of Mexico differs greatly across the country; the photo above is taken at Jardin Botanico in San Miguel de Allende, which features plenty of cacti, rock formations and a giant canyon. If hiking mountains is your thing, check out Pico de Orizaba, Popocatépetl and Iztaccihuatl.
8. Travel extensively within Mexico with buses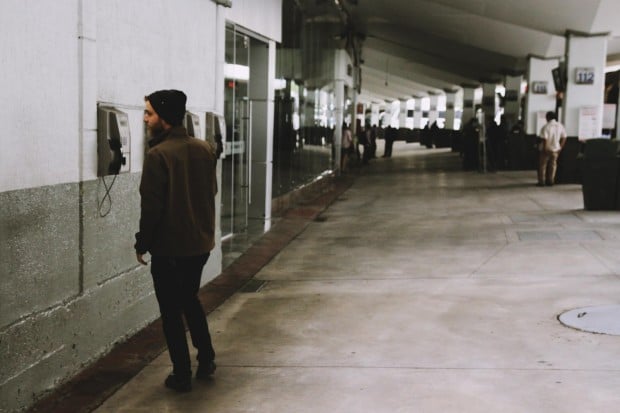 Image credit: Ash G
Mexico has a great network of buses running all over the country to bring you to cities all over for cheap. You can opt for 'chicken coop buses' where you are literally sitting next to crates of chickens with the locals, or of course much more comfortable buses like ETA with on-board wifi service. Either way, these services are still relatively cheap and work efficiently to get you to where you need to go. Depending on what kind of adventure you are seeking in Mexico, I believe the country provides the different routes needed to achieve what you want to do.
Also read: 20 of the World's Most Beautiful World Heritage Sites
9. Avoid the state of Guerrero at all costs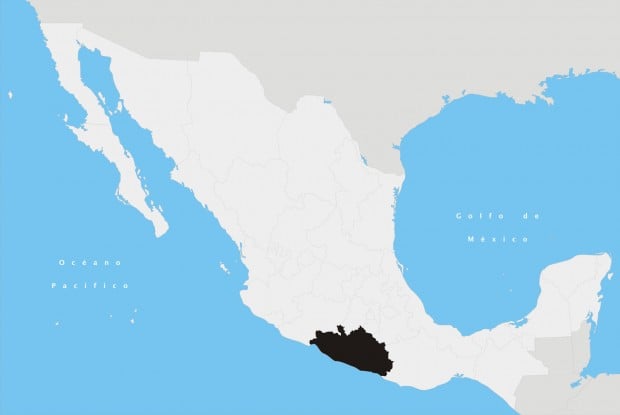 Image credit: Wikimedia
The state of Guerrero is the most violent state in Mexico; to prove a point, there is even a travel warning issued by the US about visiting this state! On the road and in hostels, every time the topic of crime in Mexico arose, people (foreigners and locals alike) would start talking about Guerrero. We heard about a highway going into the state that nobody would drive on past 5pm (not even the cops) because the cartels ruled it and would throw tacks on the road to pop your car tires, and when you stop, they would mob the car and kidnap you.
We heard about the Iguala kidnappings in 2014, where 43 male students were kidnapped and never found, presumed dead. When we got back to Austin, we found out the chilling news that one of our friends' friends who went to the same school as us was found dead in Acapulco, Guerrero. Basically, don't go there. And, always always always research really hard before going anywhere in Mexico to make sure it is safe. On top of that, which brings me to the next point:
10. Always be street smart and careful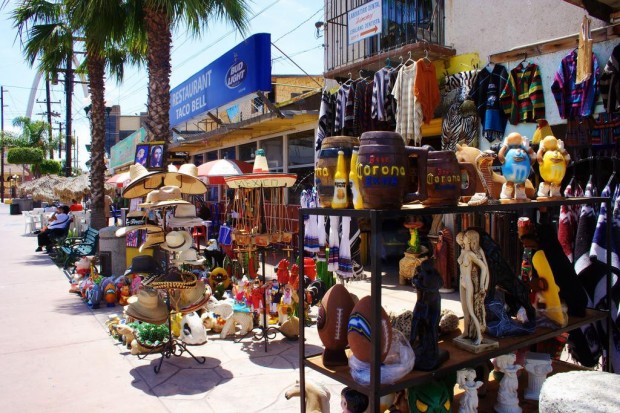 Image credit: Mark
Not just in Mexico, but wherever you go. Anywhere. It is easy for us to take our safety for granted, especially growing up in Singapore where there is hardly ever any need to doubt the safety of anything, even at 4am. But as I found out, a woman wearing shorts is a rare sight in Mexico City, and draws attention. There has also been an instance where our Uber driver refused to drive down certain roads at night, and would take a detour to get to where we needed to go. I think it says a lot if even the locals are wary and avoid certain areas, even in a more touristy area.
Also read: 20 Exotic Visa-Free Countries Singaporeans Should Seriously Visit
Mexico is a great country with its flaws – like all other countries. With an open-mind and a good set of street smarts, there is much to learn and experience in this diverse, bustling country.