So you really love travelling, but lately you've been feeling exhausted and do not have the energy to plan a trip overseas. Or maybe you've been too busy to even think about sleeping, let alone travelling. What if we tell you that there are places in Singapore you can go to satisfy that travel bug? Here are our pick of things to do in Singapore that will make a Singaporean feel like a tourist.
1. Go on a diving trip to Pulau Hantu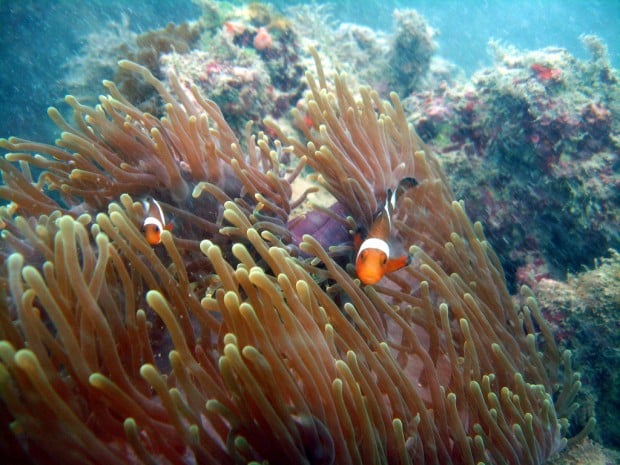 Image Credits: Min Sheng Khoo
Did you know that you can go scuba diving to see marine wildlife without even stepping out of Singapore?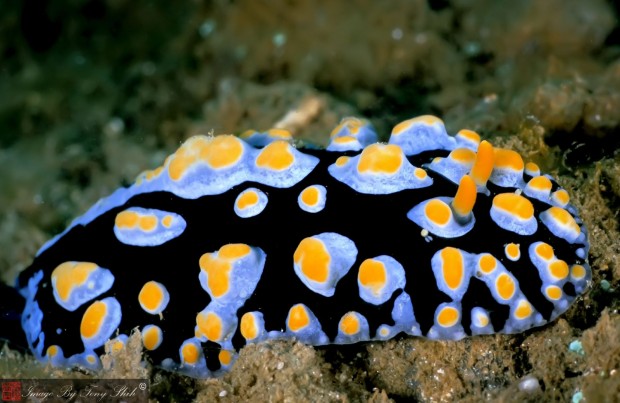 Image Credits: Tony Shih
Pulau Hantu has one of the largest coral reefs in Singapore which is home to many marine creatures. While the marine creatures in Pulau Hantu are small, with colourful sea slugs and smaller fish like clown fish making up the majority of your marine life sightings, you may be able to see sea turtles, barracudas and nurse sharks.
Go to the island with the Hantu Divers, a group which regularly organises diving trips to Pulau Hantu. Should you want to go down by yourself, you will have to charter your own boat to get to the island. Want to stay over? You can apply for a camping permit by emailing [email protected] with your name, contact number, the island which you wish to stay on, the dates of your trip and number of people camping.
2. See Dolphins at the Sisters' Islands Marine Park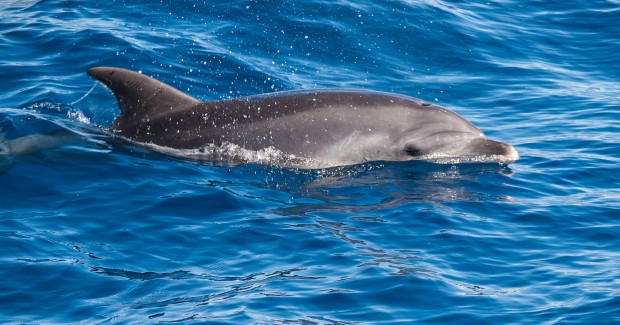 Image Credits: William Warby
Did you know that Singapore is actually teeming with marine wildlife, even housing up to 32% of the corals in the world? It may come as a surprise to most but Singapore actually has a great variety of marine wildlife in its waters. And with the Sisters' Island designated as a Marine Park for the rich marine life off its shores in 2013, there is no better place to visit to appreciate the biodiversity that Singapore has to offer.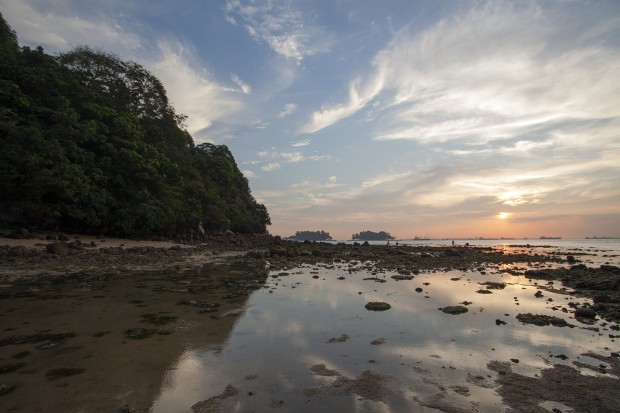 Image Credits: budak
The National Parks Board has introduced guided walks in the Marine Park free of charge so you do not have to pay a fortune to get closer to nature. Also, try and spot wild dolphins in the waters near the Sisters' Islands – it is your chance to get up close and personal as possible with wild dolphins!
3. Head down to a farm
For a farm experience right in Singapore, go to Farmart At Sungei Tengah.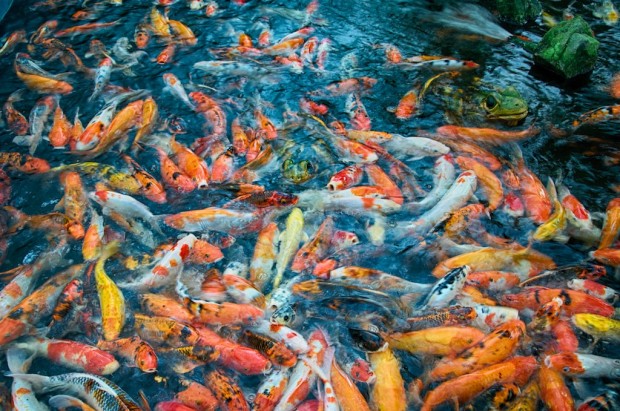 Image Credits: Eustaquio Santimano
With the rustic charm that Singapore lacks, you'll find yourself believing that you have stepped into another country even though you have not left the Singaporean mainland. This place is perfect for animal lovers with farm animals like goats, rabbits and even hamsters to feed and play with.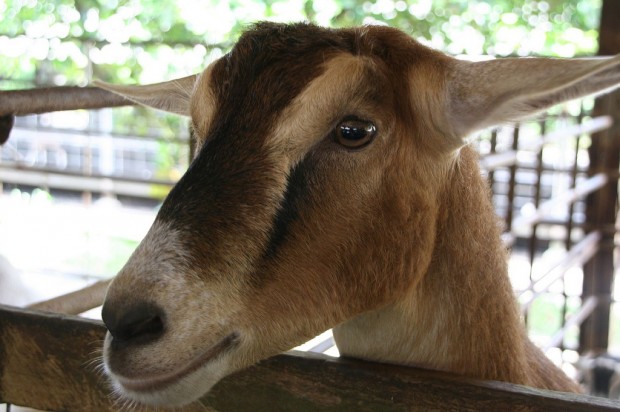 Image Credits: Kirk Siang
If you fancy yourself a chef, you can also find the retail of live seafood and exotic meats like crocodile and ostrich meat to bring home for cooking. Or you can simply go shrimp fishing and enjoy the kampong atmosphere.
4. Explore Pulau Ubin

Image Credits: William Cho
For those who want to go back in time (metaphorically) or enjoy the outdoors, a day trip down to Pulau Ubin is a must. With bumboats from Changi Point terminal, this island is fairly accessible from mainland Singapore.
Once there, you have a great range of activities to choose from. Rent a bike at one of the many shops on the island and head off to the world class Ketam Mountain Biking Trail, which has cycling trails catering to every difficulty level. For those who would prefer not to limit themselves to the cycling trail, there are tarmac roads connecting all major areas in the island.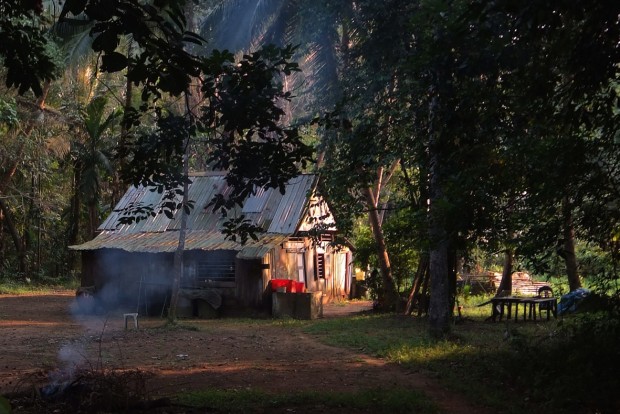 Image Credits: William Cho
You can head to Chek Jawa to admire the animals which live in the wetlands or stop by the kampungs in the island along the way where you can get a taste of how village life must have been like in the 1960s. You can also go birdwatching for Pulau Ubin is the only place in Singapore where hornbills are sighted regularly. Remember to bring some mosquito repellent though for the mosquitoes in Pulau Ubin are vicious.
5. Have a Staycation at Kranji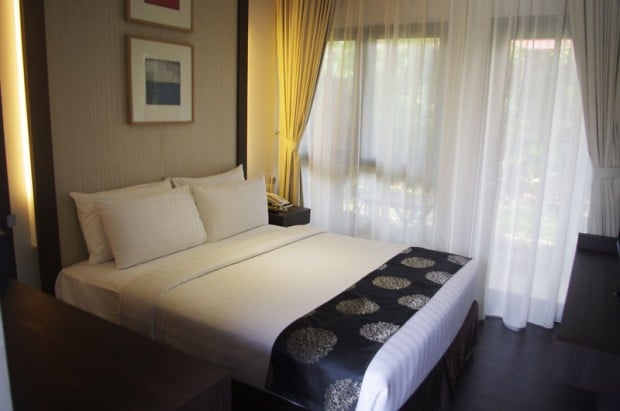 Image Location: D'Kranji Farm Resort
While staycations in the city is something that is becoming steadily more popular, it is rare to find a staycation place in Singapore that is truly a getaway from the city. Fortunately, D'Resort at Kranji provides such a location. Nestled in between farms and greenery, it is the perfect staycation spot for you to get a little closer to nature without sacrificing the conveniences of the modern world.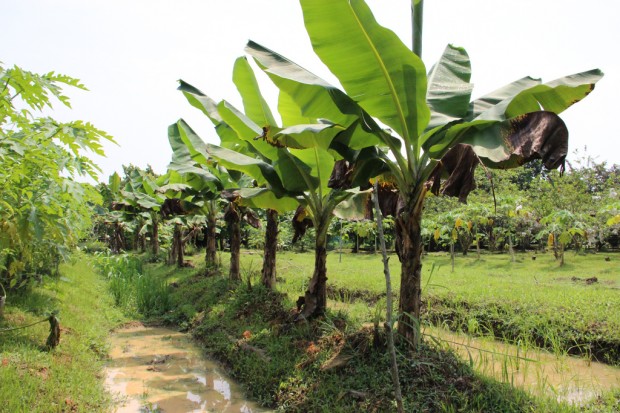 Image Credits: Wilson Loo
You can take a trip down to Bollywood Veggies for a lesson at their culinary school and meals created straight from the fresh organic vegetables the farm cultivates.With Qian Hu fish farm nearby, take the opportunity to admire and maybe buy some ornamental fish for your aquarium.
6. Or take a Staycation at a Stable (Wagon Ranch Resort)
If you have always wanted to be a cowboy out in the Wild West, you should go for a Staycation at cowboy-themed Gallop Stables (Punggol Ranch). With the booking of each room coming with at least two joy rides, you can enjoy riding the horses. Should you want to get more riding time in, you can do so with lessons or with trail rides for a flat fee. Goodbye membership fees!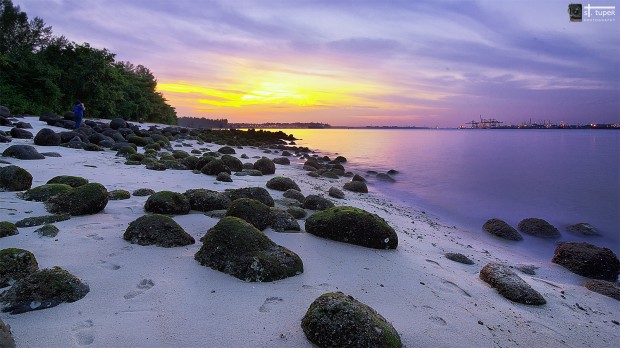 Image Credits: tuper misc
You can also check out the Punggol Waterpoint Park, an idyllic waterfront park with lily ponds. Learn a little about Singapore's World War Two history by reading plaque dedicated to those murdered in the Sook Ching Massacre which occurred here.
7. Visit the last Kampung on Mainland Singapore (before it gets demolished)
Would you like to imagine how Singapore looked like in the 1960s without having to go down to Pulau Ubin? Take a trip to the last Kampong on Mainland Singapore, Kampong Lorong Buangkok.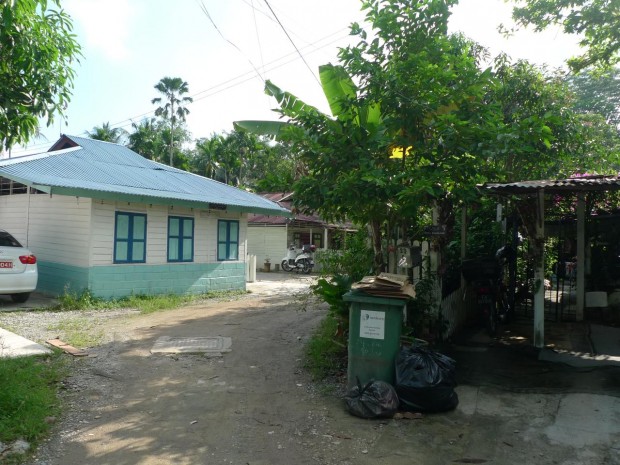 Image Credits: Walter Lim
Situated near Gerald Drive, the Kampong is built on a one and a half hectare piece of land owned by one of the residents, Ms Sng Mui Hong. If you'd like to have a look around, the kampong is home still to 28 households. Talk to the people there and get a feel for the easygoingness that characterized Kampong life in Singapore.
8. Take a tour around Singapore
Ever wondered how Singapore must look like to a foreigner? If you are interested in exploring Singapore like a foreigner, sign up for the Singapore River. Bras Basah. Bugis tour conducted by Singapore Footprints, an initiative by the Nanyang Technological University Hospitality and Tourism Club.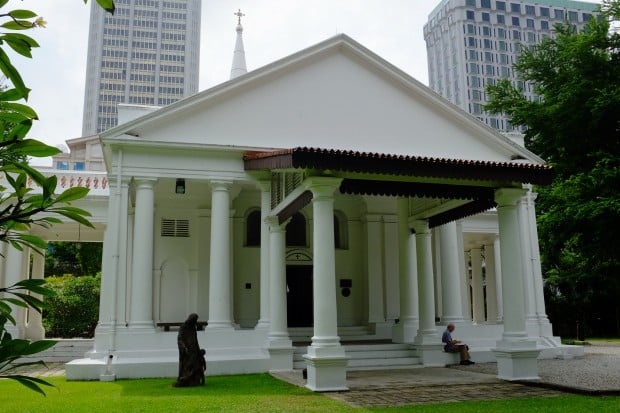 Image Credits: Jnzl's Public Domain Pictures
As the name suggests, this walking tour covers the area around the Singapore River, the Bras Basah and the Bugis area. You can learn more about Singapore's history though this tour by listening to the stories of lesser known landmarks like the Armenian Church.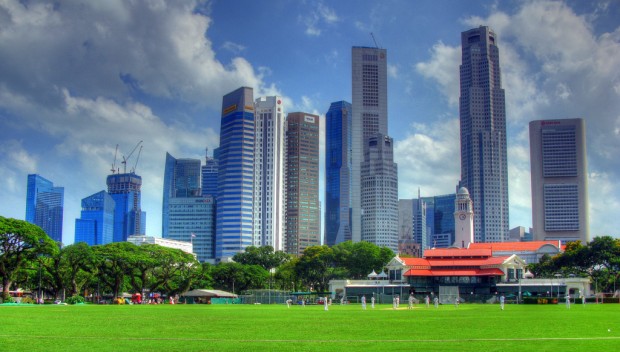 Image Credits: Robert Lowe
Of course, there will be more famous attractions like The Padang showcased alongside the lesser known attractions. And the best part of this is that the tour is free, although tips are appreciated to keep the project self-sustaining.
9. Visit Bukit Brown Cemetery
Learn all about about Chinese burial history without stepping out of Singapore by visiting Bukit Brown.

Image Credits: Jnzl's Public Domain Photos
The largest Chinese cemetery outside of China, Bukit Brown contains many intricately wrought tombstones and burial motifs. You can also have a peek into Singapore's history as the graves of many significant Singaporeans like Chew Boon Lay and Gan Eng Seng are located here. Examine the motifs on the tombs to gain an understanding of the personalities of these figures in Singaporean history.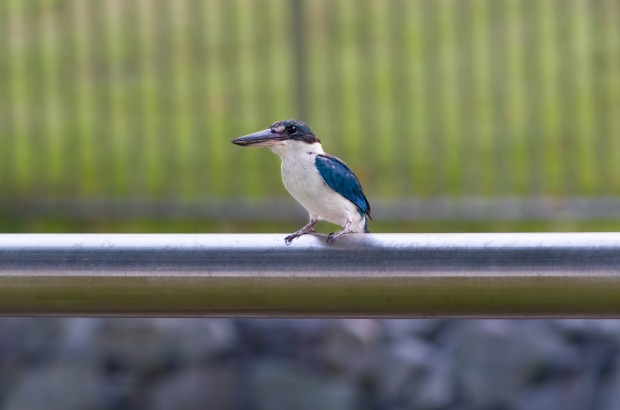 Image Credits: Iooyaa
If you're a nature enthusiast, this is an excellent spot for birdwatching as well. With 85 species of birds with recorded sightings in this area, you will be able to find slightly under half of Singapore's birds in this area.
10. Take a Trip down to a Kelong
If you're a fan of seafood and would like to step foot on a Kelong, this is the place for you. Although Kelongs used to dot the Singaporean coastline, their numbers have decreased due to the fact that kelong licences are no longer given out.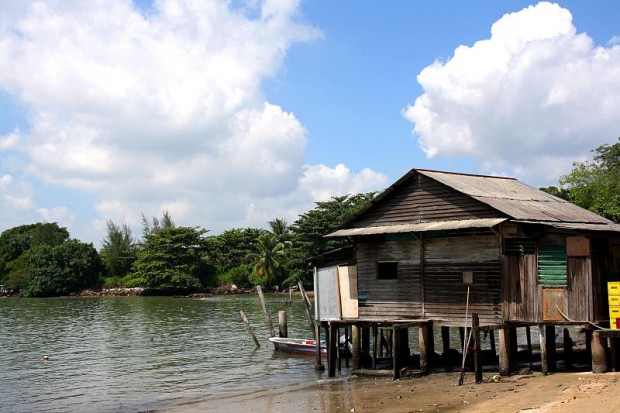 Image Credits: leonnie_sun
Situated in the sea off Pulau Ubin, this Kelong is a place where you can enjoy the feeling of having returned to the past. Although there are no private tours given on this kelong, you can arrange to have a dinner with your friends. While there, you can take a closer look at how the seafood reared in the kelong for the seafood on the menu is reared by the owner of the kelong.