Thinking of travelling to Thailand but worried about the availability of Halal food?
You will be happy to know that Bangkok, and Thailand in general, has a wide variety of Halal restaurants you can choose from.
Here are 10 Halal restaurants in Bangkok you simply must try. Enjoy!
1. Sophia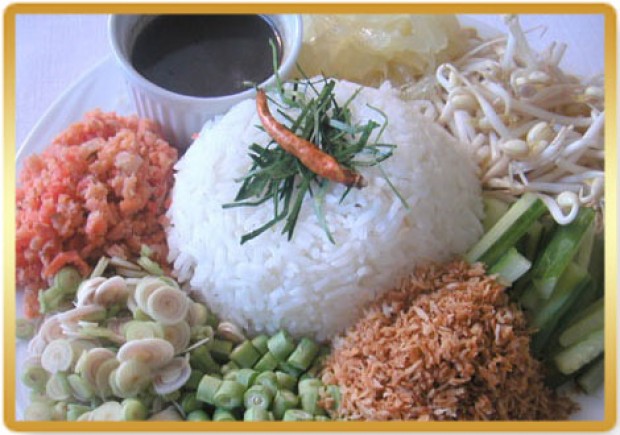 Image: Sophia-CT.com
Sophia Restaurant is one of Bangkok's premier Halal restaurants. Feel free to order light meals like stir-fried chicken with chillies or an entire feast with salads, noodles, rice and steamed fish. For desserts, try their delicious deep-fried ice cream!
Address: 1681 Ramkamhaeng, Soi 5 Suanluang, Bangkok 10250
Tel: +662 314 0039
2. Yana Restaurant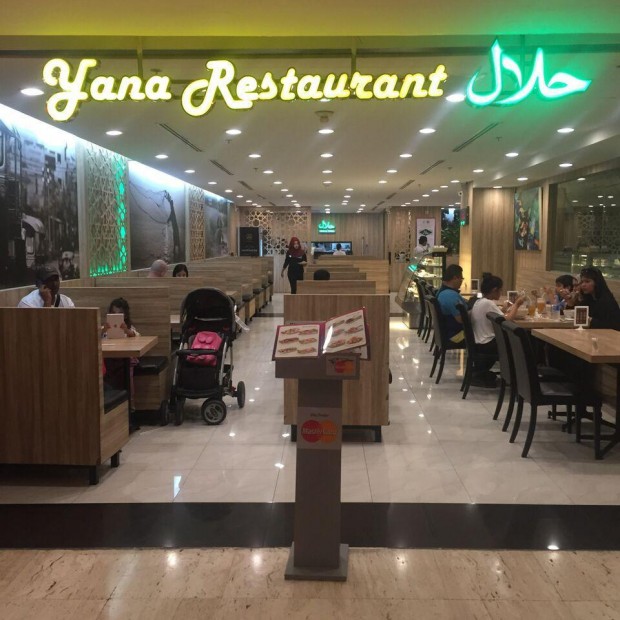 Image credit: Yana Restaurant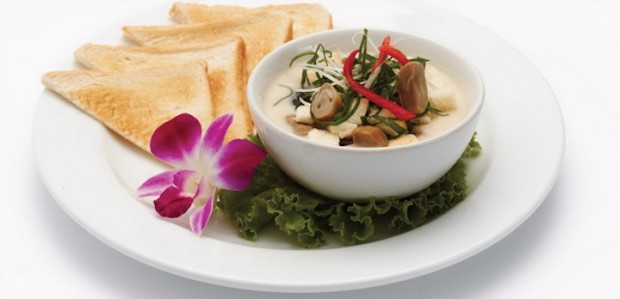 Image credit: Yana Restaurant
Hungry after hitting the shops at MBK Shopping Centre? Luckily, Yana Restaurant is just a few floors away. This is the perfect pit-stop for Muslims who are shopping in this massive mall. The T-Bone Thai-style steak in Yana Restaurant is to die for, loved by locals and foreigners alike. There's nothing like having steak in an air-conditioned megamall.
Address: 5th Floor, MBK Mall, Tokyu Side, 444 Phayathai Rd. Wangmai Pathumwan, Bangkok 10330
Tel: +66 2611 4589
3. Saman Islam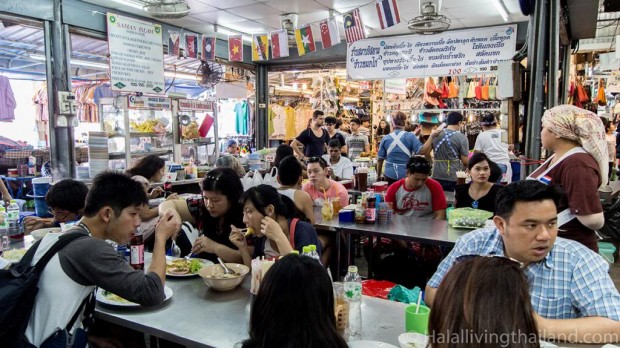 Image Credit: Halallivingthailand
Saman Islam, which serves a huge variety of Halal thai dishes, is located right at the heart of Chatuchak Market. This is the perfect place for Muslims to take a respite from shopping in the sweltering heat. Don't forget to try their amazing mango salad with chillies and a hint of toasted coconut. Yum!
Address: Soi 7 Chatuchak Weekend Market, Project 16, Kamphaeng Phet 2 Road, Lat Yao Subdistrict, Chatuchak District, Bangkok.
Tel: +662 522 2079 or +668 1817 8270
4. Spice & Rice Thai Cuisine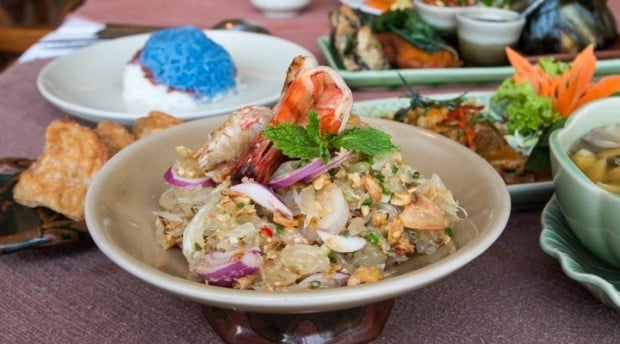 Image Credit: bestofhalal
If you're looking to give yourself a treat, try high-end dining at Spice & Rice. This is one of the most prestigious Thai restaurants in Bangkok, so don't pass up the chance to try the gourmet dishes that they offer. Try their Som Tum and Kaeng Massaman, or stick to the usual Pad Thai – you won't be disappointed.
Address: Sukosol Hotel, 477 Si Ayuthaya Road, Phaya Thai, Bangkok 10400
Tel: +66 2247 0123 ext. 1114
5. Shoshana Restaurant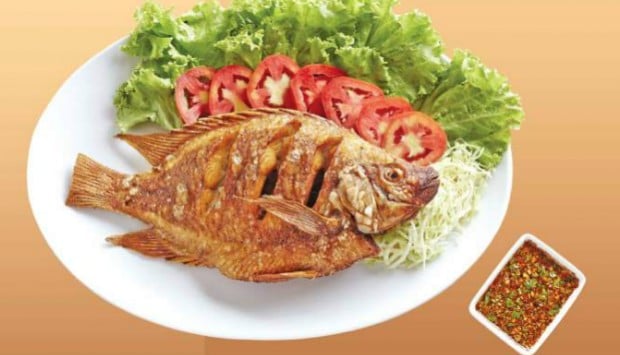 Image: Shoshana Restaurant
Backpacking in Khao San? Drop by Shoshana Restaurant for some tasty Israeli food! The falafels, pita breads, eggplant salads and Israeli salad Shakshuka are some of the best in town. The warm and friendly atmosphere and great service makes Shoshana a place not to be missed!
86 Chakapong Rd., Taladyod, Pranakron, Bangkok 10200 (West side of Khao San)
Tel: +662 282 9948
Also Read: 12 Things to do in Bangkok that Do Not Involve Shopping
6. Yusup Pochana
Image: eatingthaifood.com
For some off-the-beat cultural fiasco, swing by Yusup Pochana! The unbelievable combination of spices and quality ingredients never fail to amaze, attracting both Muslims and non-Muslims. The big empty spaces, trees and canals surrounding you will give off a lovely countryside feel. Truly Thai food in its local element!
107/3 Pan Road (Soi Wat Kaek), Silom Bangrak Bangkok 10500
Tel: +662 635 1167 or +668 7864 1234
7. Sara Restaurant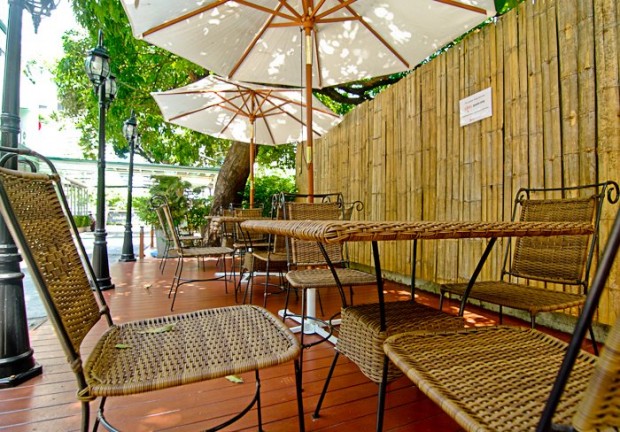 Image: Saras FastFood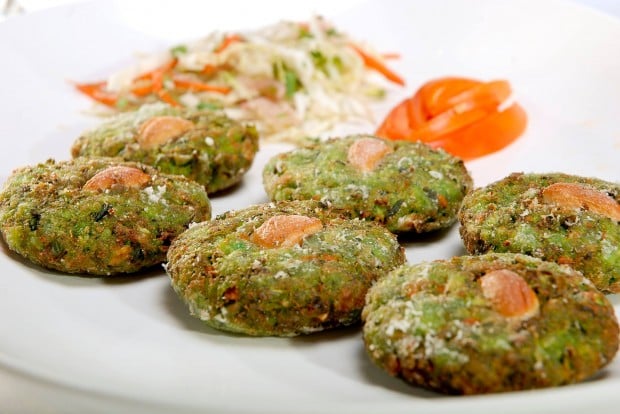 Image: Saras FastFood
How about trying some award winning cuisine? At THB 150 (SGD 6) the mouth-watering shrimp Pad Thai here has received an award from the Thai government! The menu at Sara's span from delicious Western to tasteful Asian cuisines, so take your pick!
Nuovo City Hotel, Samsen Rd, Soi 2 Banglamphu, Pranakorn, Bangkok 10200.
Tel: +662 282 7500
8. Home Cuisine Islamic Restaurant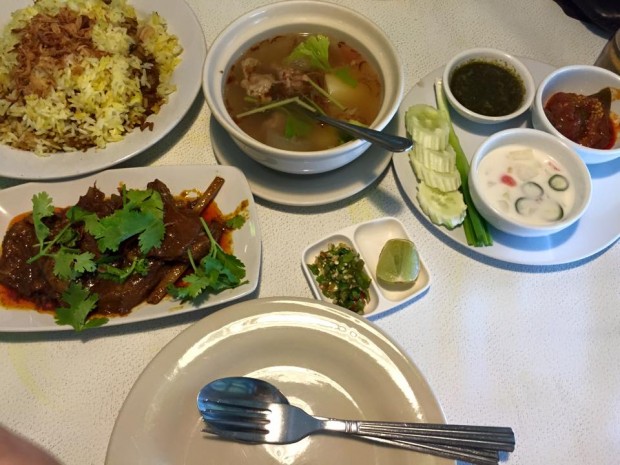 Image: Home Cuisine Islamic Restaurant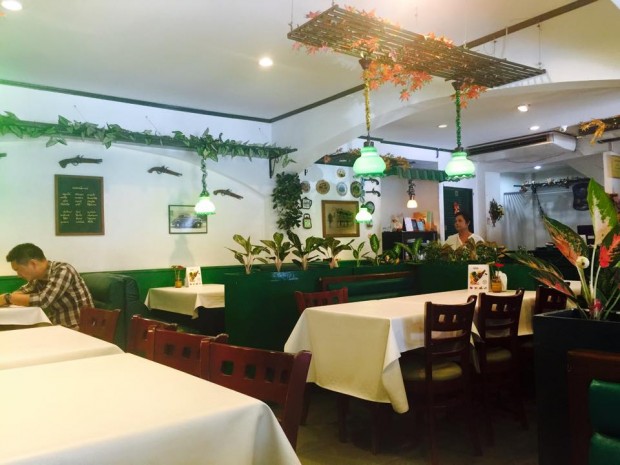 Image: Home Cuisine Islamic Restaurant
Situated on a small street near Haroon Mosque, this gem of Bangkok's Halal food serves delicious Thai and Indian cuisine for the masses. The family running it offers the most welcoming service and prepares their dishes with top quality ingredients – no MSG!
186 Charoen Krung 36, Charoen Krung Rd., Bangrak, Bangkok 10500, (Opposite the French Embassy)
Tel: +662 234 7911 or +662 6308766
9. Alif Laila by Bawarchi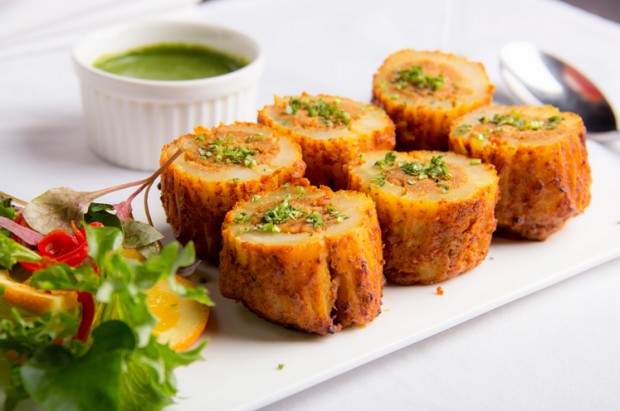 Image: Bawarchiindian
Punjabi specialties in the heart of Bangkok! Frequented by international patrons, Alif Laila by Bawarchi serves savory Arabic cuisine but they take most pride in their Punjabi curries that are slow-cooked to perfection. Rest assured that you would never be disappointed.
2/9 Sukhumvit Soi 3, Sukhumvit, Bangkok 10110, Thailand.
Tel: +662 655 5936
10. Sinthorn Steak House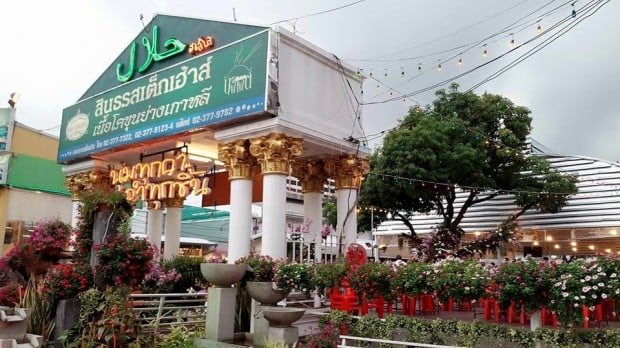 Image: Sinthorn Steak House

Image: Sinthorn Steak House
Take in flavours from around the world at Sinthorn Steak House – one of the largest Muslim banquet halls! Have some Korean-style barbecue or succulent, tender steaks like the New York strip! The laid back outdoor section makes it the perfect place to be with your friends and family. Within the compound itself you can find Halal convenience stores and Halal certified meats for your own cooking too!
3331/2 Ramkhamhaeng Road, Huamark, Bangkapi, Bangkok, Thailand 10240.
Tel: +662 377 7322
Also Read: The Bangkok Bucket List: 20 Challenges for Your Next Trip
Fret no more on what to eat when you're in Bangkok – just bring this article along with you and you won't miss out on the best!
A huge thank you to Tourism Authority of Thailand (Singapore Office) for the opportunity to discover Bangkok.