Abandoned places decay, rust and become forgotten over time. Although some places have since laid in ghostly slumps festered with horror stories, others have decayed beautifully and magically ever since their isolation from human intervention.
1. Christ of the Abyss, Italy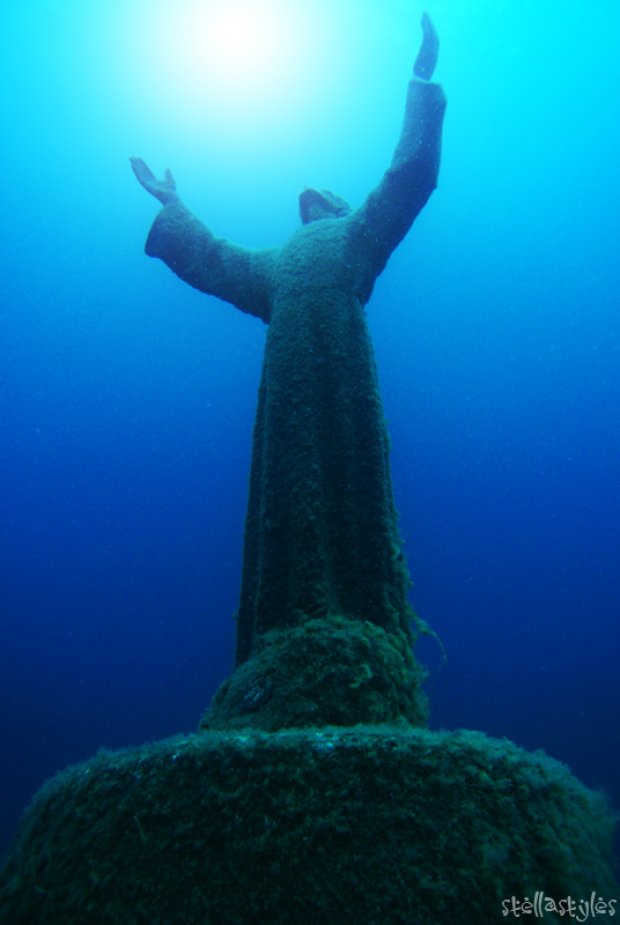 Image credits: http://bit.ly/1gq1EQk
The statue, about 2.5m high, was built by sculptor Guido Galletti. With the help of many divers, this statue was erected 15m deep underwater.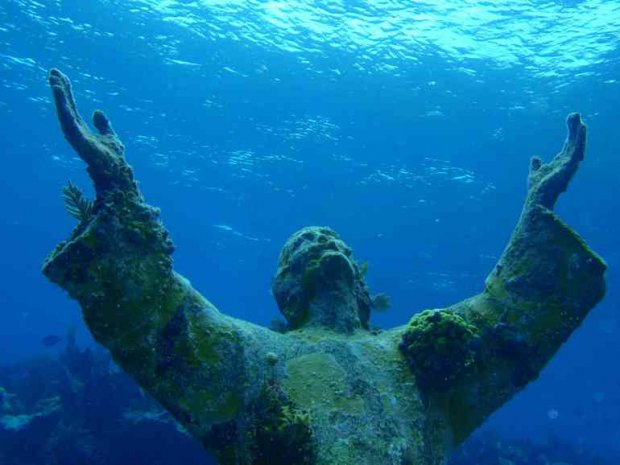 Image credits: http://bit.ly/1gQRUn0
The outstretched hands and the heads raised skywards depict Christ offering a benediction of peace.
2. Remains of SS Ayrfield, Australia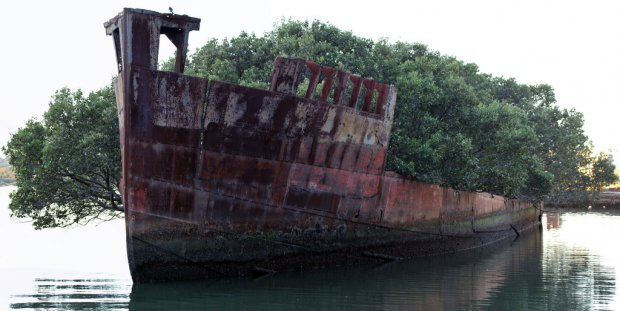 Image credits: http://bit.ly/1qVvfJX
During World War II, SS Ayrfield was used to transport supplies to American troops stationed in the Pacific region.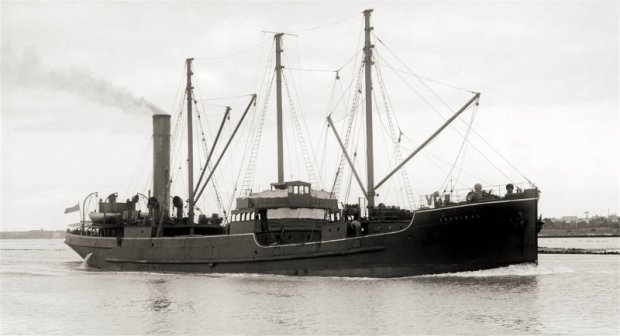 After the war in 1972 SS Ayrfield, was sent to Homebush Bay for disposal. The only remaining part of the ship is its hall, which is almost engulfed by the lush vegetation.
3. Remains of Pegasus Aircraft, Antarctica
Image credits: conniesurvivors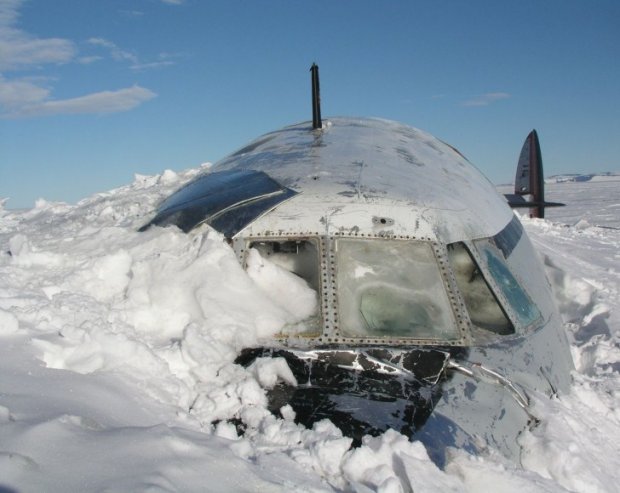 Image credits: forbiddenplaces.tumblr.com
The weather in McMurdo, Antarctica is changeable. "The Pegasus" was a military aircraft which crashed on Oct 8, 1970 due to this horrendous weather. None of the 80 people on board were injured.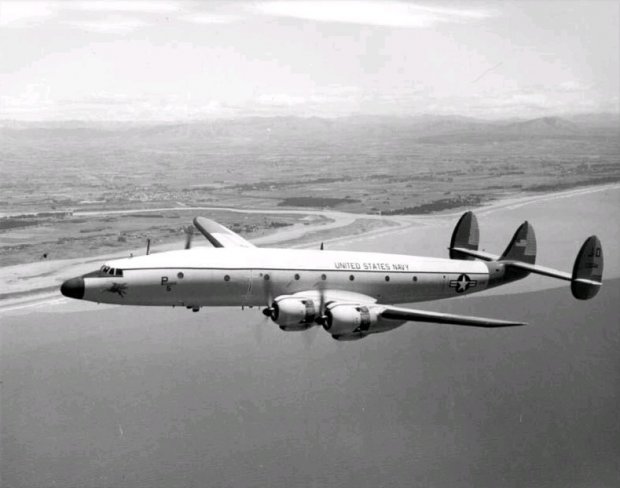 In honour of this crashed plane, this ice runway at McMurdo is called "Pegasus".
4. Sunken yacht, Antarctica

Image credits: georgesteinmetz.com
Four Brazilian men who were supposedly touring the remote area in Antarctica to make a documentary records of the region were trapped in the sinking vessel.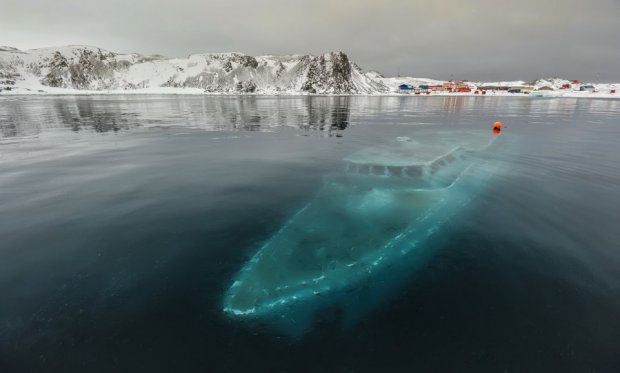 Image credits: amusingplanet.com
They were eventually rescued and now this powerboat is trapped under the ice.
5. Tunnel of love, Ukraine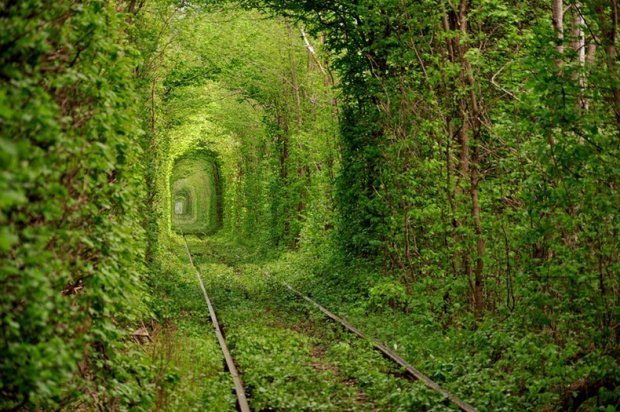 Image credits: amusingplanet.com
This captivating tunnel of greenery field looks like an extract from a film. In fact, it can actually be found deep in the forests of Ukraine.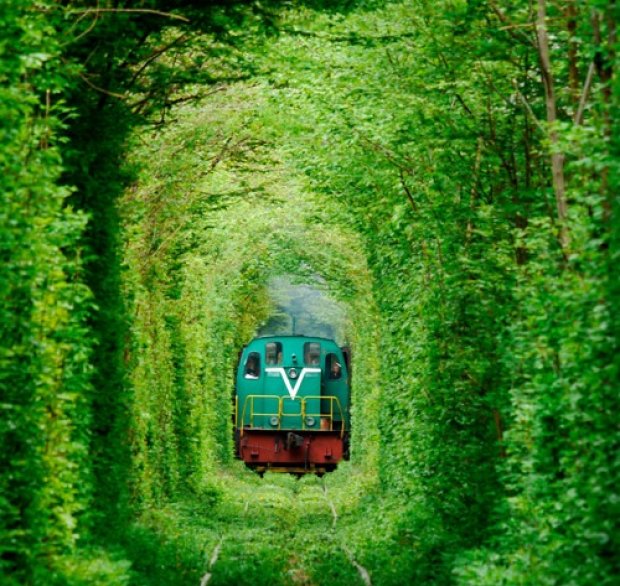 The alluring green tunnel is a private train track that provides wood to local factory. It is measured slightly longer than 2.8km.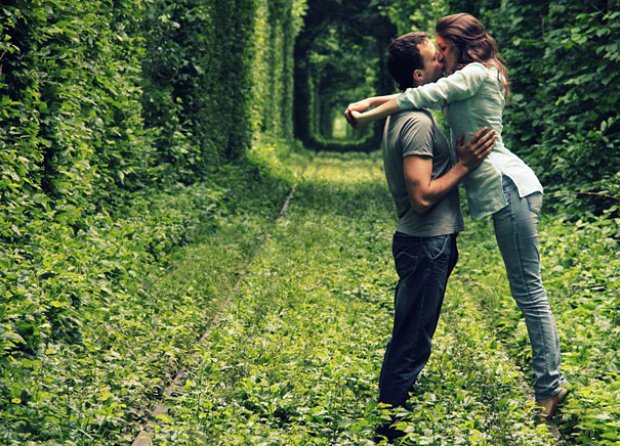 Image credits: russianwomenblog
This atypical rail route to eastern Europe is also a popular attraction for lovers.
7. Sanzhi UFO Houses – San Zhi, Taiwan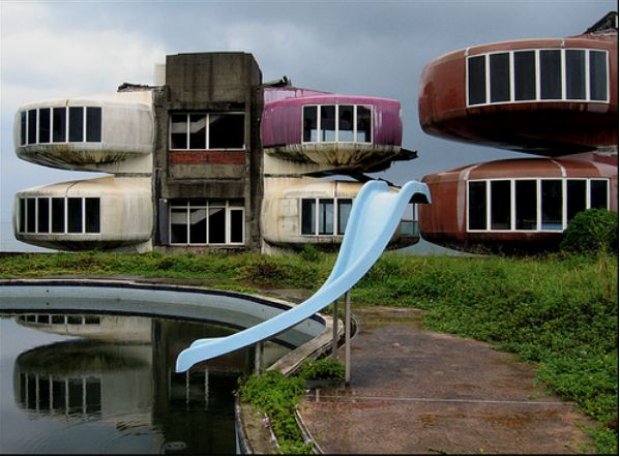 The unique Sanzhi UFO Houses were built as a vacation resort for the military personnel in early 1978. A series of fatal car accidents around the vicinity aroused the people's superstition and the resort lost its crowd. The further investment losses put pressure on the possible closure of the UFO Houses.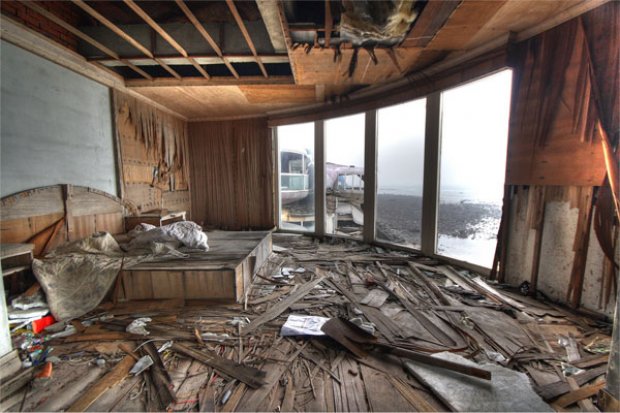 Image credits: sometimesinteresting
In 1980, this Sanzhi pod houses were eventually abandoned.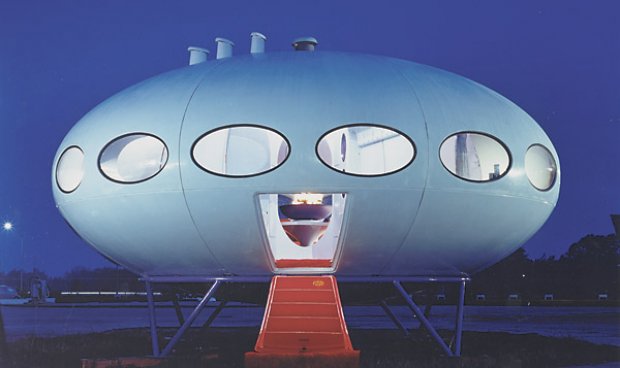 Image credits: Futurohouse.net
The buildings resembled Futuro houses.
8. Nara Dreamland in Japan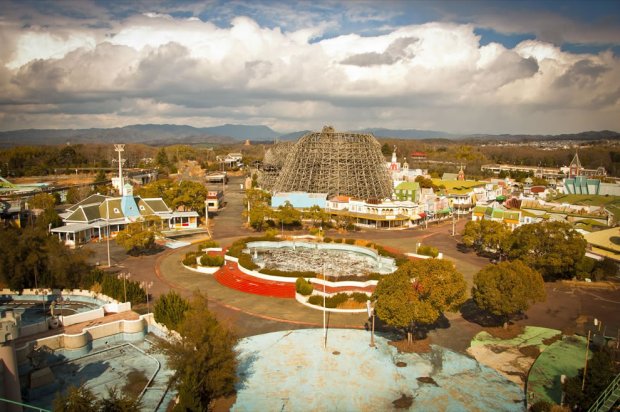 Image credits: lovethesepics.com
Inspired by Disneyland in California, Nara Dreamland opened in 1961. Its whimsical castle, stupendous wooden rollercoaster and corkscrewing screwcoaster cast as the main attractions for the locals and tourists to flock into Nara.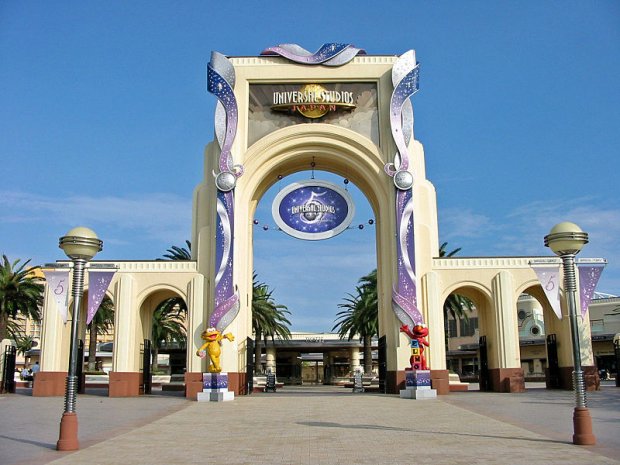 Image credits: momopy
A deathblow finally hits the fantastical dreamland when the newly opened Universal Studios Japan redirected the crowd to Osaka in 2001.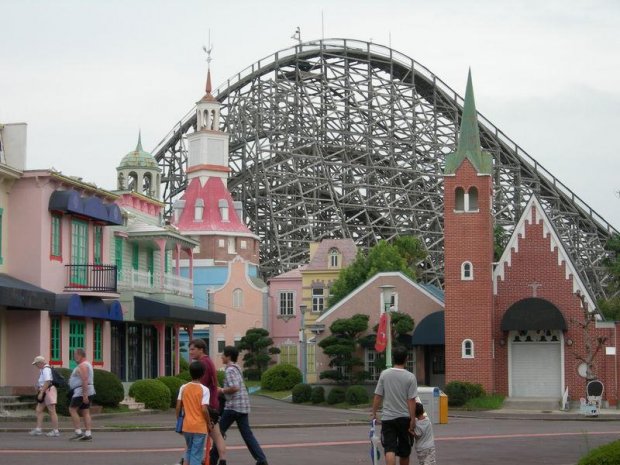 Nara Dreamland closed its doors permanently in 2006, leaving behind the roller coasters and rides still standing until today.
9. Mirny Diamond Mine, Russia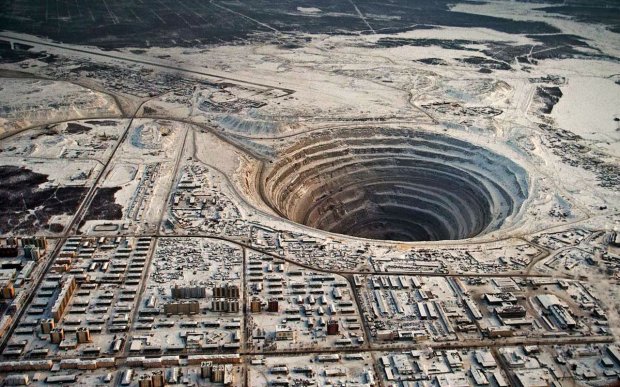 Image credits: picturescollections.com
Mirny Diamond Mine is the second largest man-made hole in the world. Stalin ordered this massive construction when demands for diamond were skyrocketing in mid-1920s.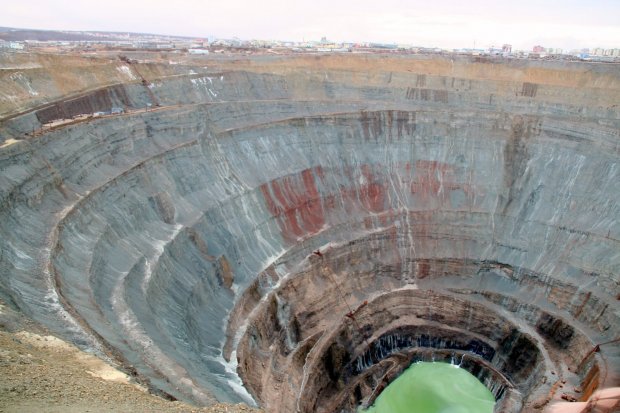 Image credits: Vladimir
Further efforts were abandoned when it became impossible to continue with this massive pit.
10. Ryugyong Hotel – Pyongyang, North Korea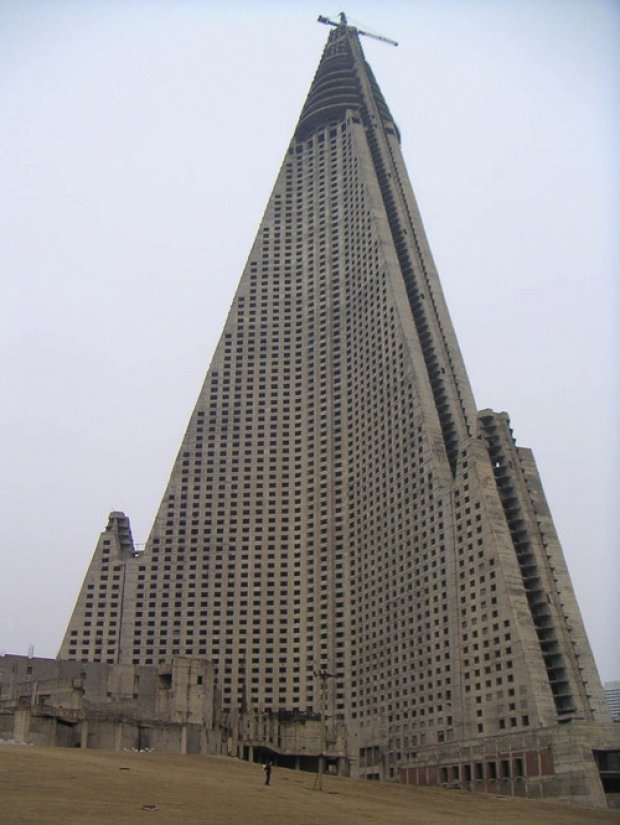 When Ryugyong Hotel first appeared in the news, the world witnessed North Korea's menacing, almost demented behaviour.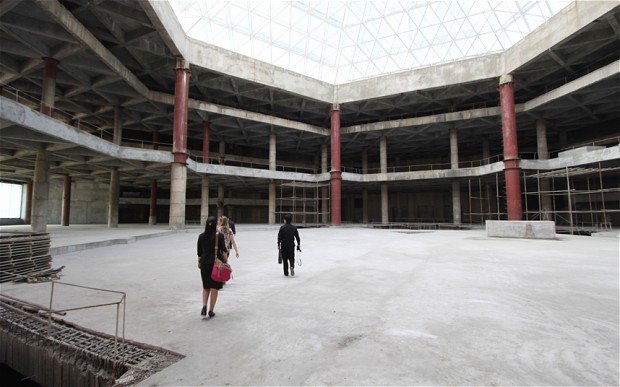 Ryugyong, which translates to the capital of willows, is one of the historical name for Pyongyang. It is also known as the 105 Building, a reference to the number of storeys in the hotel.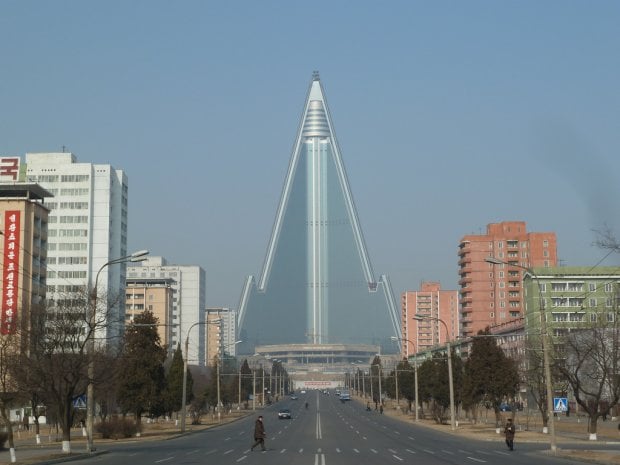 This massive pyramid-shaped skyscraper was under construction in Pyongyang, capital of North Korea until it was forced to a halt when the disastrous famine almost crumbled the country.