Already missing the long holiday breaks of last year's Christmas and this year's New Year and Chinese New Year? While this year has no shortage of long weekends, you might have to wait some time for the next one which only comes around in April! Instead of agonisingly anticipating the next big break, why not distract yourself by starting to plan your next getaway?  
If you're wondering where's the best place for a memorable weekend vacation without needing to burn a hole in your wallet, here are some of my recommendations for a getaway in Asia that are guaranteed to be both affordable and mind-blowingly enjoyable! Of course, it all starts with getting the best flight deals available, such as flights heading to destinations in Asia going from just S$50 all-in with ZUJI and Maybank Cards:
NOTE: THIS SALE HAS EXPIRED, BUT DON'T MISS THE NEXT ONE! FOR INSIDER INFORMATION ABOUT THE NEXT FLASH DEAL, JUST:
Attention! Attention! Here's a fantastic promotion to complement your long weekend – Book your flights from S$50 on ZUJI and receive these additional perks when you pay with your Maybank Card:
6% flight/package rebate for travel by April 2017

5% flight/package rebate for travel from May to August 2017

12% hotel coupon code

20" luggage with minimum spend of S$2,500
Head to Thailand from just S$112, Malaysia from S$50, Philippines from S150, Taiwan from S$222 and Japan from S$320 even BEFORE the 5-6% rebate with Maybank Cards! Imagine going on your dream vacation to any of these places on such a cheap budget – sweet! What are you even waiting for?
We've also thrown in some of the more non-touristy things to do in each destination so as to ensure your vacation is anything but plain vanilla:
Thailand – flights from S$112
Best time to visit: Hari Raya Puasa weekend (24-26 June 2017)
The Land of Smiles will always be the perfect getaway destination for the weekend. From rustic Chiangmai in the north to the scenic Phi Phi Islands in the south, Thailand is brimming with places to travel to! There are 2 locations, however, that I would strongly recommend for those travelling on a budget: Phuket and Bangkok.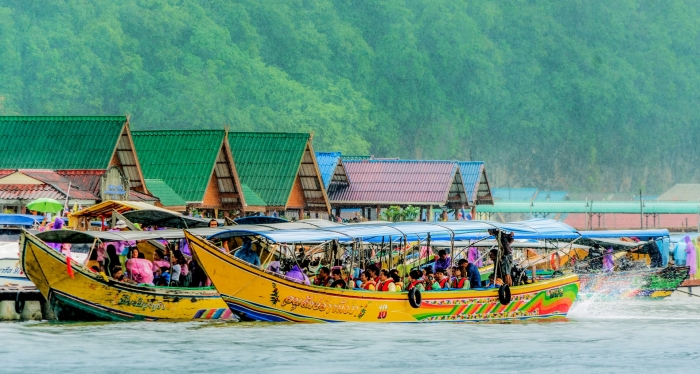 A fishing village in Phuket
The island of Phuket might seem like a haven for rich tourists at first glance, but you can actually enjoy a beach vacation without spending too much! Seek out the island's night markets, such as Chillva Market and the Sunday Walking Markets, for authentic Thai food and affordable items. During the day, avoid the crowds by heading towards some of the more hidden beaches, like Ao Sane Beach and Banana Beach. Alternatively, pay a visit to one of the floating fishing villages for a glimpse into the lives of locals. The island's beach setting might be perfect for the warm June weather, and thus a getaway during the Hari Raya Puasa weekend!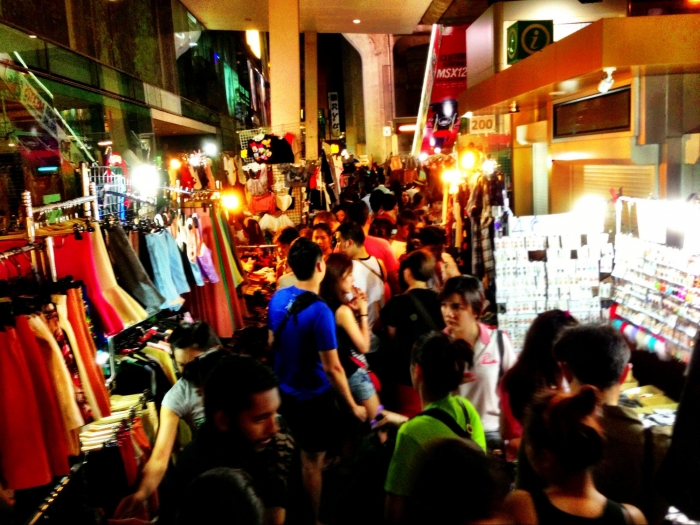 A night market at Siam Square, Bangkok | Image Credit: Karl Baron
For Bangkok, forget Chatuchak and trawl the city's many night markets instead! Get both curios and the latest fashion accessories at the numerous night markets scattered across the city, such as Rot Boran and the Rod Fai Markets. If you want to see some free Muay Thai action, do what I did and hang around the streets outside MBK Shopping Center. On some evenings, the ring outside the mall comes alive with Muay Thai matches!
Travel Cheet Sheet tip: For a good quality massage at a lower rate, visit the Wat Po Thai Massage School at the Wat Po temple next to the Chao Praya River in Bangkok. For only 250 Baht, you can luxuriate in one of the best foot massages I have ever experienced!
Malaysia – flights from S$50
Best time to visit: Good Friday weekend (14-16 April 2017)
Where's a better place to start than just across the causeway from Singapore? With the Good Friday weekend almost a month away, Malaysia might be the perfect place to go for a weekend vacation! I recommend leaving Singapore on Thursday evening after work, so that you can beat the usual weekend crowd and give yourself a full 3 days to enjoy your vacation.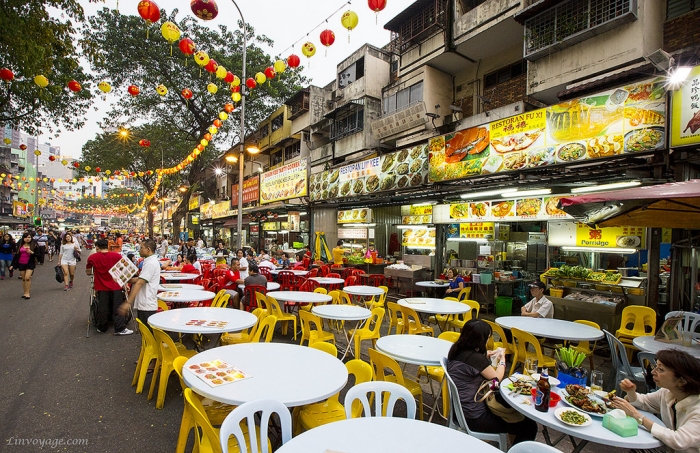 Street food stalls in Kuala Lumpur | Image Credit: [email protected]
For a great mix of shopping, street food and entertainment, head towards the capital city of Kuala Lumpur! You hunt for affordable local delights at the city's various street food stalls, commonly found in the city's Chinatown District! After a day of satiating my appetite, I found Erawan Spa in Avenue K Mall to be the ideal place to soothe my tired muscles. For something novel, why not try Eagle Feeding? These are normally done with tour companies who bring you out on motorised boats and throw pieces of meat into the air for the eagles to catch.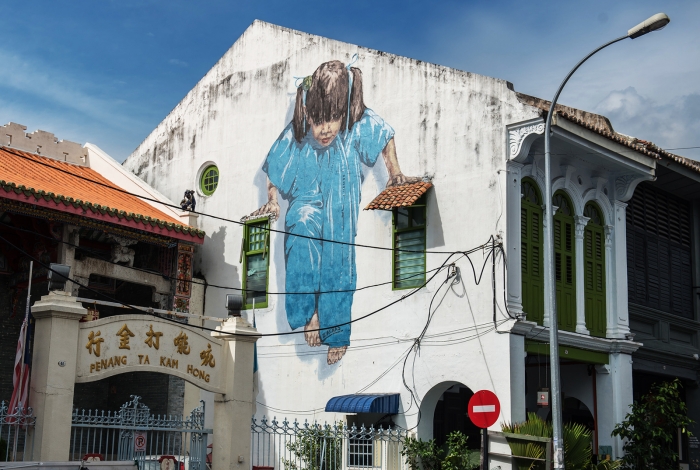 If you, like me, prefer a more laid-back trip, fly over to Penang instead. One of my favourite things to do is to take a leisurely stroll through Georgetown's numerous streets and hunt down the vibrant street art murals. You can opt to trundle along the streets in a trishaw as well! Choose to stay at a refurbished heritage site (think: museums or antique houses turned hotels) for a full immersion into the area's heritage and culture.
Travel Cheat Sheet Tip: Who says you can't see spectacular natural scenery a few hours away from Singapore? From Kuala Lumpur, take a train ride north to the Batu Caves, which are a series of limestone formations that hold numerous Hindu shrines. You can enjoy the beauty of the main cave for FREE, though I highly recommend forking out RM2 to enter the psychedelically colourful Ramayana cave!
Taiwan – flights from S$222
Best time to visit: National Day weekend (9-13 August 2017, with 2 days of leave)
Mouthwatering food, jaw-dropping scenery, bustling cities and rustic villages – these are my impressions of Taiwan, and also some of my many reasons to spend a weekend there! As there is an overwhelming amount of things to do in Taiwan, you might want to use a longer break, such as the National Day weekend, for visiting this lovely country.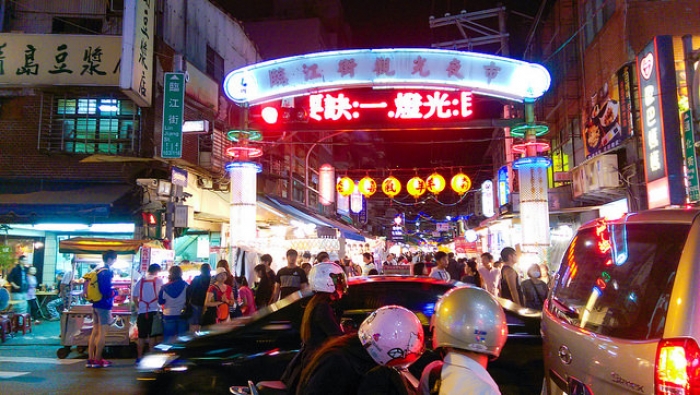 Image credit: sstrieu
Most of my visits to Taipei, Taiwan's capital city, mostly involve eating and shopping for souvenirs at its various night markets. You can get a taste of almost any local dishes at the night markets, with the most popular being Shilin Night Market. However, skip the crowds at Shilin for the Tonghua Night Market, which still remains relatively undiscovered by tourists. Outside of Taipei, you can immerse yourself  in verdant greenery with a hike in Yangmingshan National Park. Cat-lovers should also pay a visit to Houtong Cat Village, a village just outside Taipei which is home to hundreds of cats.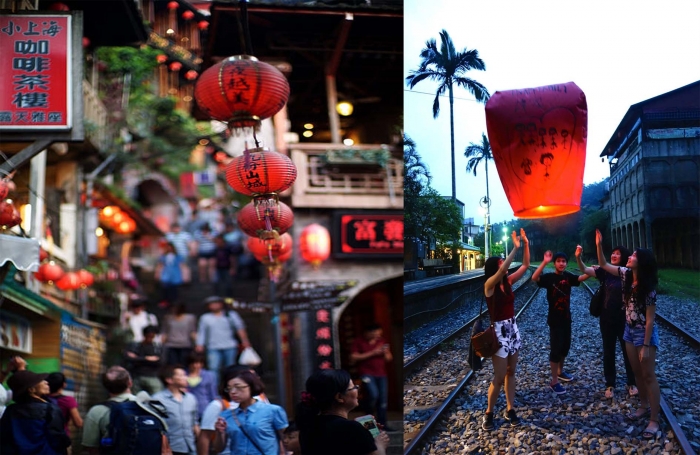 The streets of Jiufen & setting off a sky lantern at Ping Xi | Image Credit: (left) Osamu Kaneko
Alternatively, walk along the quaint streets of Jiufen, a town that inspired the award-winning Studio Ghibli film, Spirited Away. If you're thinking of spending a romantic weekend with your loved one, take a cue from the numerous Taiwanese movies and release lighted lanterns at Shifen. Shifen, however, tends to get supremely crowded so head to Pingxi for a more serene lantern experience.
Travel Cheat Sheet tip: Combine both exercise and a scenic tour of Taipei with a cycling jaunt around the city! Get the free map showing all the cycling paths and bike rental locations from any of the city's Metro stations, grab a bike, and start pedaling. With the various cycling paths commonly situated along Taipei's three rivers, you are definitely in for some eye candy. Bike rentals are at an affordable NT$15 per hour too!
Wondering if you can fly to Taiwan for any cheaper? Beside enjoying the 6% rebate for all travels till April 2017 and 5% rebate for all travels from May to Aug 2017 when booking with your Maybank Card, you can grab ZUJI's mindblowing deals
 to Taiwan going from only S$222
! Now you can saunter along the streets of Jiufen without worrying about your budget! What are you waiting for? Start moving and
book your flights now!
Philippines – flights from S$150
Best time to visit: Labour Day weekend (29 April – 1 May 2017)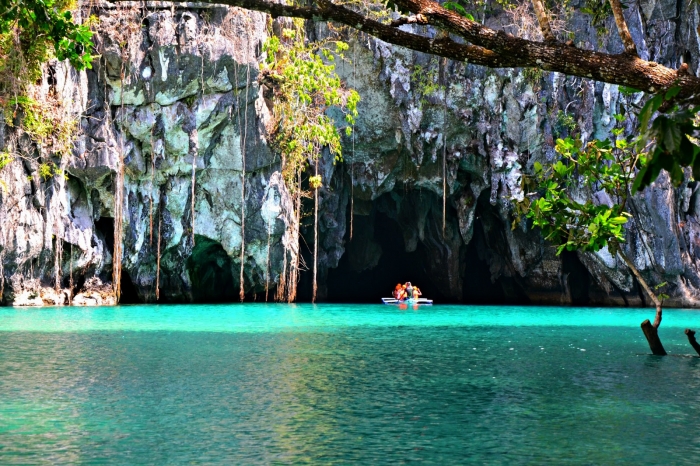 Caves at Puerto Princesa
With both spectacular scenery and extremely friendly locals, the Philippines is an obvious choice for a weekend getaway. You can explore the underground cave system at Puerto Princesa, or lounge along the beach at the towns of El Nido and Port Barton. If you want to get in touch with nature, visit the quiet village of Donsol instead, which is famous for its migratory whale sharks. At the right season, you can take a boat ride to spot these gentle giants, or even snorkel with them!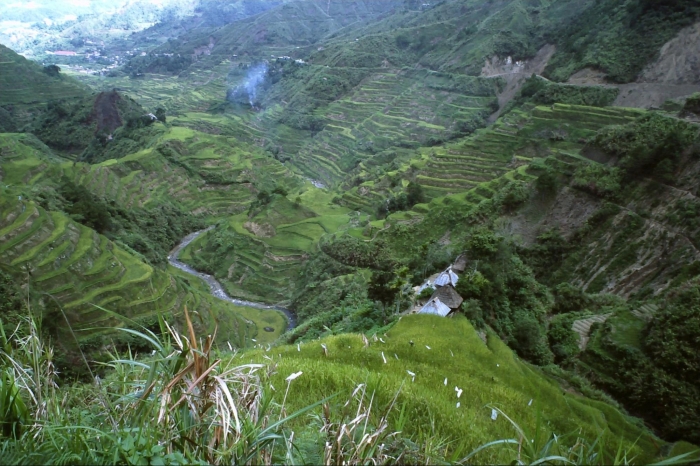 Rice Terraces of Banaue | Image Credit: Polyrus
Besides the lovely attractions along the Phillippines' coasts, be enchanted by the ancient Rice Terraces of Banaue. More than 2000 years old, these were etched out of the mountainside by the Ifugao tribes. You can also check out the interesting Chocolate Hills of Bohol, which are naturally-occurring symmetrical hills that turn brown during the dry season. I was extremely curious to know why these geological formations, which number over a thousand, were formed, but unfortunately I never got to know the answer on my journey there. Head over to the Philippines during the Labour Day weekend in May, where the dry season is almost ending and the crowds are less.
Travel Cheat Sheet tip: The Philippines is already as affordable as it can get, but you can always get things at lower rates. Choose to stay in hostels that are away from the central area, which offer significantly cheaper rates. Similarly, when looking for a local tour around the area, seek out multiple offers and haggle hard.
Japan – flights from S$320
Best time to visit: Vesak Day weekend (10-14 May 2017 with 2 days of leave)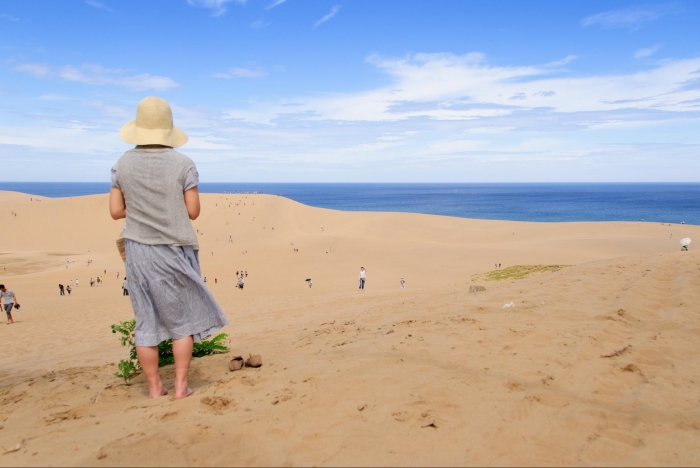 Image Credit: Eiji Saito
What else can we say about Japan? With amazing culture, gorgeous scenery, delightful food and cheerful locals, a trip to the Land of the Rising Sun is like heading into paradise. However, flights to Japan can take up to half a day, and so you might want to consider travelling there only during the long weekends, such as the Vesak Day weekend. Once you arrive in Japan though, there are no shortage of activities to do and places to go! You can challenge yourself with a climb up Mount Misen in Hiroshima, or take a meditative stroll down the Philosopher's Path in Kyoto. For the adventure junkies, head over to the Tottori Sand Dunes, where you can paraglide or sandboard down the giant sand dunes!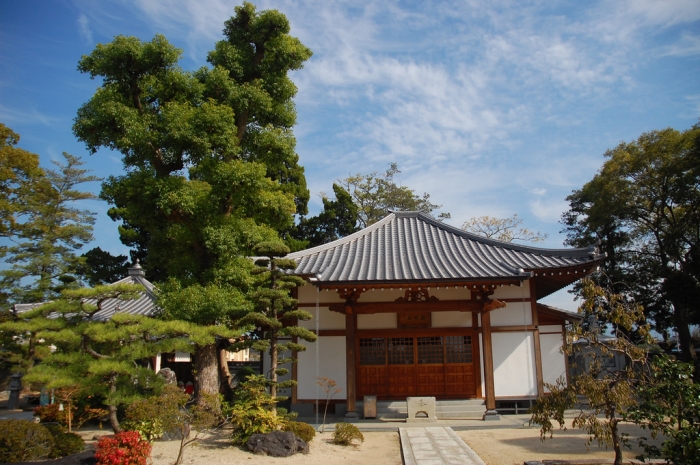 Image Credit: Simon Desmarais
For the ultimate hiking experience, try the Shikoku Pilgrimage! This famous pilgrimage trail in the southern Japanese island of Shikoku connects the 88 Buddhist temples around the island, and is perfect for those seeking both a spiritual experience or simply a hiking challenge. Completing the entire pilgrimage trail takes several months, so you can hike portions of the pilgrimage trail instead. I recommend the scenic route around Kochi city – the view from park near the Chikurinji temple is simply spectacular!
Travel Tips: A getaway to Japan might seem a bit tight on your budget, but you can ease your wallet constraints by grabbing sushi packs and bentos for dinner at the supermarket after 8pm. As these items will spoil by the next day, they are usually discounted from up to 50-80% off the regular marked price! You can also save on accommodation expenses by swapping your regular hotels for capsule hotels. It will definitely be an experience to remember!
BONUS: Hong Kong – flights from S$170
Best time to visit: Good Friday weekend (14-16 April 2017)
If you desire an urban escapade, hop over to Hong Kong! The Good Friday weekend in April is the perfect midpoint between the city's hottest and wettest times of the year, so do contemplate flying there then! On arrival to Hong Kong, you might be inundated by the city's sweeping selection of places to eat and shop, but head to the street markets for more affordable fares. The Ladies Market offers a massive amount of clothing and accessories for women, while technophiles can peruse the numerous shops at Electronics Street where I managed to get a pair of headphones at an incredibly cheap bargain!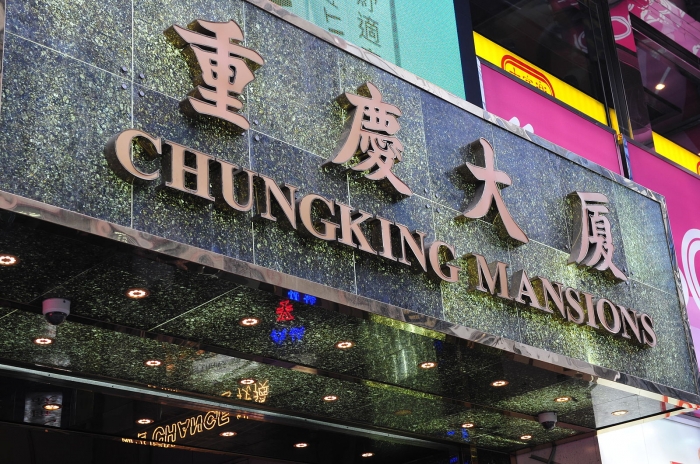 Image Credit: Ralf Roletschek
Check out Chungking Mansions for everything under one roof – think Singapore's Mustafa, but on hyperdrive. Here in Chungking Mansions you can find watches and luggages, you can book your flights, exchange foreign currency or even book a room for the night. If you can get past the somewhat seedy ambience, this place is a godsend for anyone looking to buy things on the cheap. I got a Seiko watch from here a couple of years back and it's still working perfectly to this day!

Image credit: Michael O'Connell-Davidson
For those seeking to soak in gorgeous scenic views, you can feast your eyes on picturesque views of the entire Victoria Harbour from the piers near East Tsim Sha Tsui or Wan Chia MRT stations. If you are still unsatisfied, or just looking for a rewarding trek, take a hike up The Peak. Most people opt for the tram, but I highly recommend the hike! I took approximately 90 minutes to get to the top but was rewarded with an amazing panoramic view of Hong Kong!
Travel Cheat Sheet tip: Hong Kong might be a dim sum paradise, but finding good quality dim sum that is also affordable might be difficult. One place I found which serves both good and cheap dim sum was Yuet Hin at Luen Hing Street! I could enjoy a sumptuous meal of my favourite cuisine at around SGD8.70 per dish.
Are you already taking notes and marking your calendars? Or are you still comparing which destination to go for your next holiday? While these tips may come in handy to lower your travel budget of your impending weekend getaways, take it to the next level with flights starting from just S$50 with ZUJI and Maybank Cards!
For first-hand information about ZUJI's upcoming deals and promotions, simply subscribe to their mailing list right here and have them delivered right to your doorstep: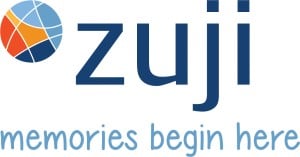 Thank you for your subscription.
By subscribing to ZUJI's mailing list, you will:
Be the FIRST to know about flash sales, special conditions, and exclusive airfares/promotions

Receive hints about flash sale timings – every minute counts!

Have first-hand information about ZUJI special promotions
Still longing for the next long weekend? Well, now you can occupy yourself with plans to get to these destinations in Asia!  For more ways to have awesome adventures and preserve your wallet at the same time, stay tuned for the next instalment of our 'ZUJI Keeps It Real' series. Till then, keep travelling!
---
Brought to you by ZUJI and Maybank Cards.