ZUJI x TripZilla: Presenting to you, our nifty 'ZUJI Keeps It Real' series!
Straight up, no fluff: arm yourself with candid travel cheat sheets that contain authentic stories, real life experiences and insider tips for fellow travellers. We've been inspired and we hope you will be too!
---
Oh Taipei – land of delicious street food and awesome shopping. If you like to travel on a budget, we've got just the thing for you! You still can have a fun-filled adventure without splurging – is there really anything better?
We'll even let you in on a secret: there's no better time to plan a holiday than NOW because ZUJI is offering direct flights to Taipei from just $234 ALL-IN!
NOTE: THIS FLASH SALE HAS EXPIRED, BUT DON'T MISS THE NEXT ONE! FOR INSIDER INFORMATION ABOUT THE NEXT FLASH DEAL, JUST:
Here's a list of 10 FREE things to do in Taipei for budget travellers for even greater savings:
1. Have a stunning view of the city from Elephant Mountain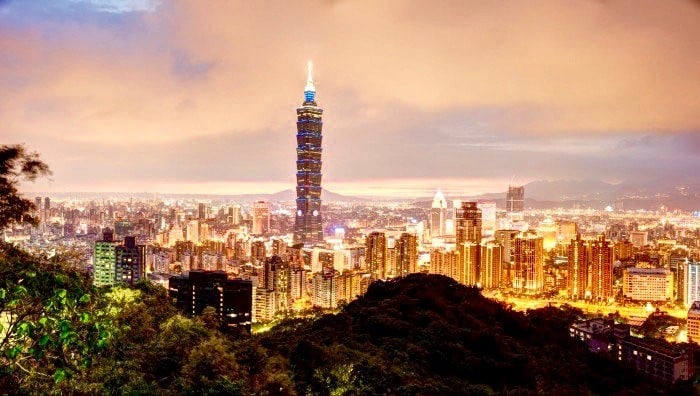 Image credit: Dave Wilson
Elephant Mountain is a popular hiking trail located not far from the centre of Taipei. The view from the summit took us entirely by surprise – just look at that panoramic view! There were a few viewing platforms on the way up that even allowed us to see the iconic Taipei 101 overlooking the city. We were completely enthralled by this stunning sight, and we even got to burn some calories while making our way to the top. The climb up only took about 20 minutes, but if you're pretty fit you could probably finish it in 5!
Travel Cheat Sheet Tip: Avoid climbing in the mornings to avoid getting in the way of avid local hikers; the best time to hike up Elephant Mountain would be during sunset or at night for the VIEW. Need we say more?
Directions: Take exit 2 of Xiangshan Station and continue walking alongside the edge of the park. At the end of this road, take a left and go all the way straight until you reach the entrance for Xiangshan Hiking Trail.
2. Frolick on the beach at White Sand Bay (Baishawan)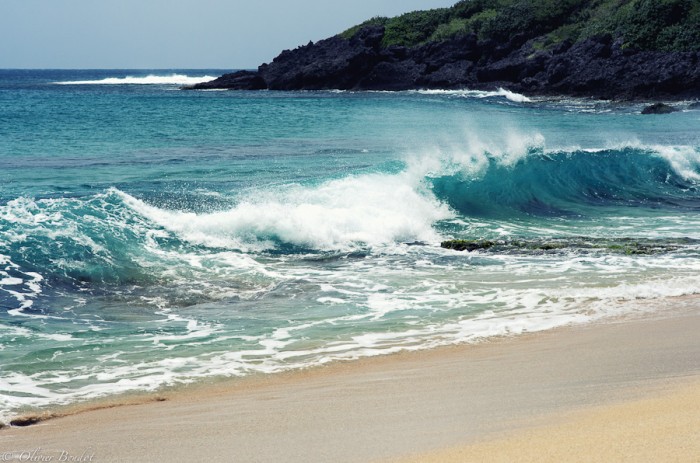 Image credit: Olivier Boudot
Baishawan is one of the few beaches in Northern Taiwan that remains undeveloped, but that's EXACTLY why it's so charming! We had so much fun in the sun just chilling on the beach and swimming in the sea. For those who love water activities, there are plenty of watersports such as surfing available – even for beginners as well. There were also many convenience stores, cafes and restaurants along the coast where you can indulge in some delicious dan zai mian or seafood.
Travel Cheat Sheet Tip: There aren't any lounge chairs, sun umbrellas, and washing facilities on the beach so come prepared with your mats and towels. Pack a picnic too for a fun day out in the sun!
Directions: Take the MRT Red Line 2 to Tamsui Station. After exiting the station, cross the street to the bus stop, and board local buses 622 or 623, or long distance 1261, 1262, or 1263. Get off the bus at the Baishawan (白沙灣) stop.
3. Take a refreshing dip in the public hot springs at Wulai Valley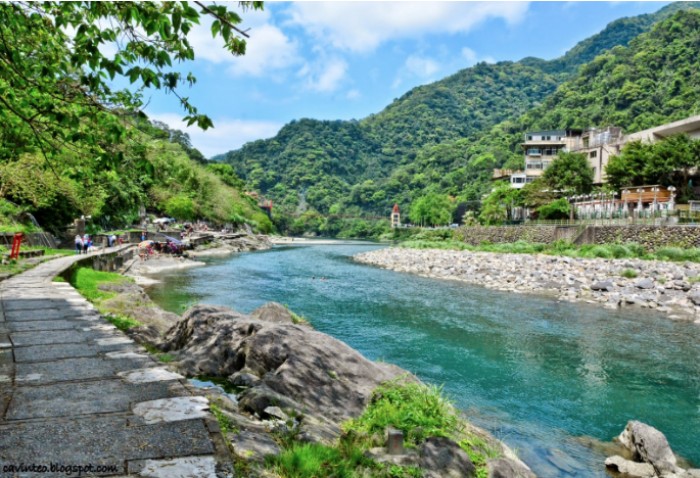 Image credit: Cavin Teo
Most people know about the famous Beitou Geothermal Valley where you can indulge in the hot springs, but why pay when you can enjoy it for free at Wulai Valley? We only took an hour to get to Wulai from Taipei, and boy was it worth it! The lush greenery, clear aquamarine waters and relaxing vibes were the perfect ingredients for a fun-filled day spent out in the sun. The river water looked absolutely inviting on a hot summer day, and we totally loved jumping off the platform into the river!
Travel Cheat Sheet Tip: Do not use soap, shampoo, or any other chemical products prior to jumping into the water to prevent contamination. Also, it tends to be very crowded on the weekends so be sure to visit on a weekday!
Directions: Wulai is accessible from the Taipei MRT Station. Take the MRT to Xindian Station on the red line. From there, it's a short 40-minute bus ride on Bus 849. Wulai is the last stop on the line.
4. Join the TV recording of a Taiwanese Variety Show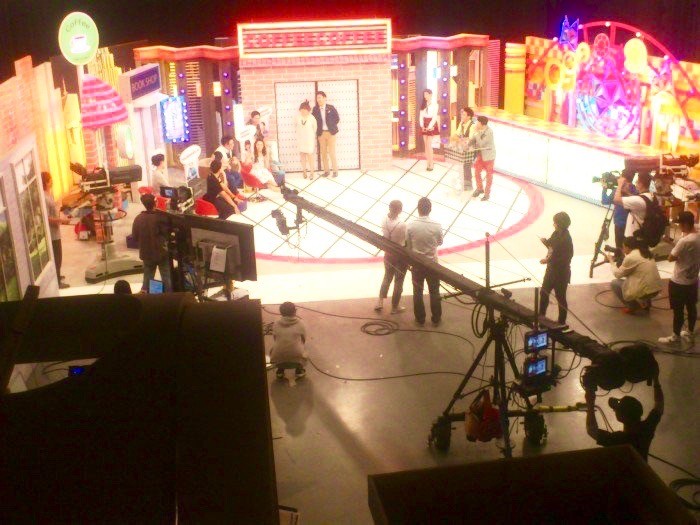 Image credit: Feng Er
I will always have fond memories of laughing controllably while watching Taiwanese variety shows with my friends back in secondary school. Ah, those hilarious jokes and retarded games that they play! The quirky humour of famous hosts like Jacky Wu or Show Luo never failed to brighten up my day. We've always envied the studio audience for being able to watch these celebrities up close in person, but did you know that taking part in the actual recording is completely free?! These broadcast stations have recordings nearly every week, which are open to the general public. Sign us up now!
Travel Cheat Sheet Tip: If you're interested in taking part, all you have to do is call or email the broadcast stations – such as FTV – indicate your interest, and register as a studio audience!
5. Take lots of photos at the Kengkou Community Mural Village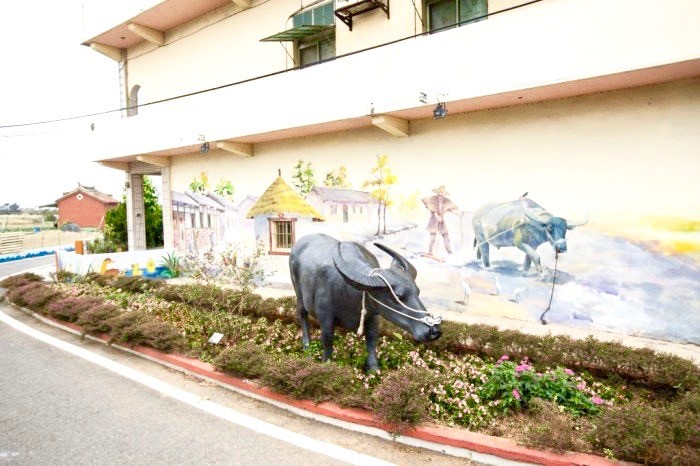 Image credit: Taoyuan Tourism Board
The colourful wall murals recreating nostalgic scenes of farm life in the fifties and sixties in Kengkou Community Mural Village have given this rustic village a complete new lease of life, adding a splash of vibrant colours to what used to be old and dilapidated walls. New murals are added from time to time, and we even found some depicting cartoons and popular characters such as the Minions or Spongebob Squarepants! Ah, just imagine how simple yet beautiful life was like back then.
Travel Cheat Sheet Tip: This is a great location to take some funny or Insta-worthy photos! We recommend spending an afternoon here getting lost along the alleys and snapping your way through the village.
Directions: Take bus no. 5020 or 5021 from Taoyuan Station, alight at Kengkou Station.
6. Feast your heart out at Ya Dian Cake Factory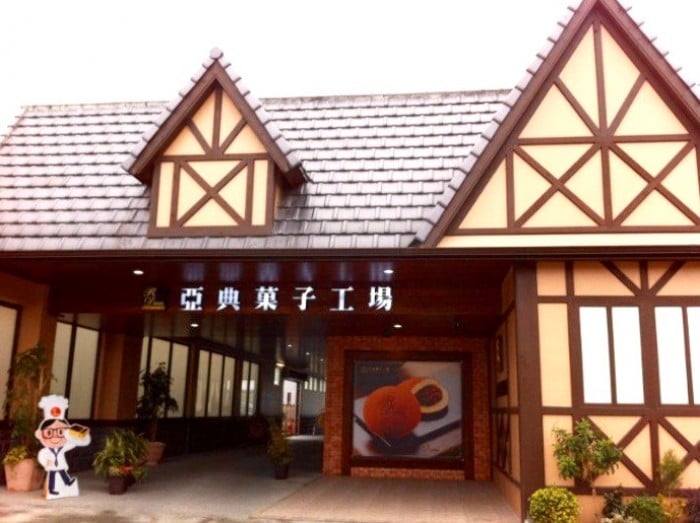 Image credit: Ya Dian Cake Factory
This place is literally heaven on earth for all you foodie lovers out there. You get to eat as many cake samples as you like, and also enjoy an UNLIMITED supply of coffee. Did we mention that you can have all that… for FREE?! We had such a great time feasting on these yummy cakes that were so fluffy and moist. In addition, we got to observe the making process of Dorayaki and Baumkuchen cakes, which was a real eye-opener!
Travel Cheat Sheet Tip: Drop by the AGRIOZ factory down the road to sample dried fruits for free as well.
Directions: Take a train from Taipei to Yilan station. From Yilan station, take the free shuttle bus, bus 755, from outside Yilan Visitor Information Centre. The free shuttle bus only comes every 2 hours, so make sure you check the bus schedule!
7. Pray at the Mengjia Longshan Temple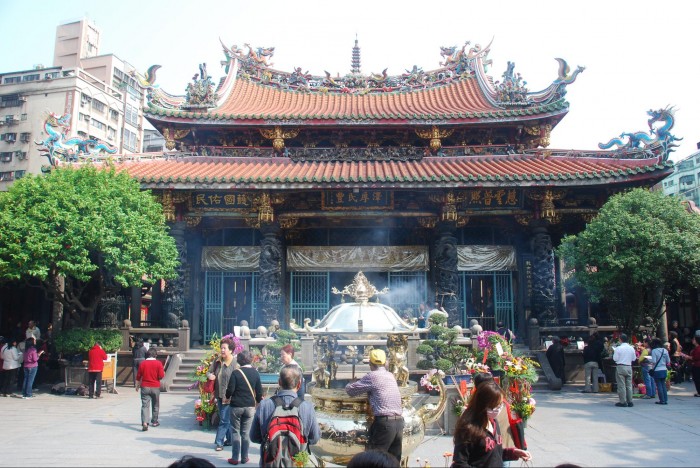 Image credit: Antoine49
Built in 1738, the Mengjia Longshan Temple is one of Taiwan's oldest and largest temples. It stands strong despite several natural disasters such as earthquakes and fires, as well as heavy American bombings during World War 2. It is home to a whopping total of 165 Buddhist, Taoist, and folk gods – which makes it exceedingly popular amongst local Taiwanese and tourists alike!
Travel Cheat Sheet Tip: Visit the Huaxi Street Market located conveniently beside the temple and challenge yourself to a bowl of snake soup – a unique delicacy only found on that street. We didn't dare, but we heard it's rather tasty!
Directions: Take the Blue Line 5 to Longshan Temple Station. The temple is located just north of the station plaza, Exit 1.
8. Go back in time at the Bo Pi Liao Historic District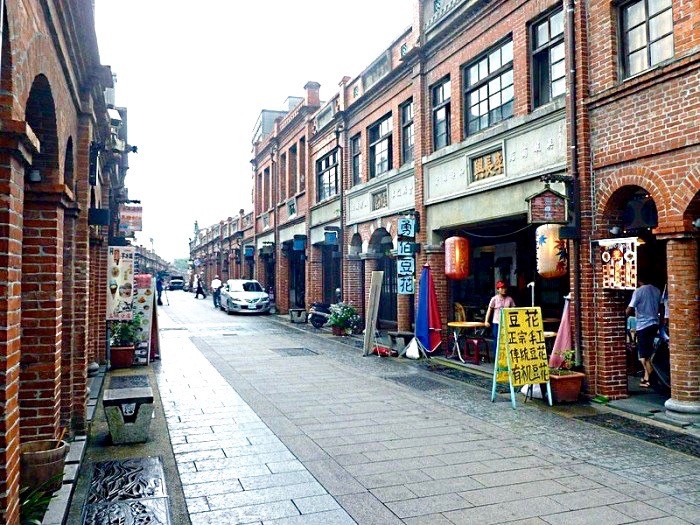 Famously known as the filming location of the Taiwanese gangster film, Monga, the Bo Pi Liao district will transport you back to the 1980s with its traditional shophouses and preserved streets. These shophouses date back to the Qing period, while other buildings date back to the Japanese Occupation and early post-war periods. We're not big history buffs, but it was a really interesting and eye-opening experience learning about Taiwanese history as well as admiring the carefully preserved medicine stores, barbershops and more!
Travel Cheat Sheet Tip: We recommend visiting Chow's Porridge located just opposite Bo Pi Liao district for delicious porridge and deep-fried pork. This comes highly recommended by Taiwanese locals as well!
Directions: Take the Blue Line 5 to Longshan Temple Station and walk east on Guangzhou Street for around 10 minutes.
9. Be blown away by the talented street performers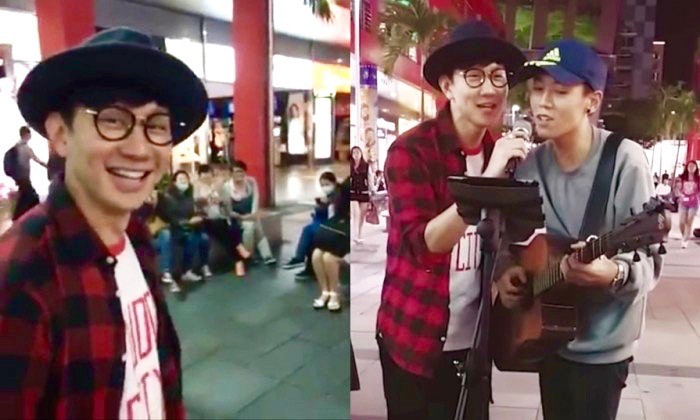 Image credit: Yosuke
Did you know that Taipei has a total of 67 areas for street performers? Popular areas include the Shin Kong Mitsukoshi Xinyi Plaza, the Vieshow Cinemas Plaza, the Ximending Pedestrian District, Songshan Cultural and Creative Park, Taipei Water Park and the Xinbeitou or Tamsui MRT stations. It was great listening to melodious harmonies, soulful singing and acrobatic tricks – all for FREE! We even heard that if you're lucky, you might even catch celebrities like JJ Lin joining in the busking action. *starry-eyed*
Travel Cheat Sheet Tip: Ximending is the perfect location to watch all kinds of street performances! The streets are also packed with delicious street food that can double up as popcorn 😉
Directions: Take Exit 6 of Ximen MRT Station.
10. Create your own version of 'Our Times' Romance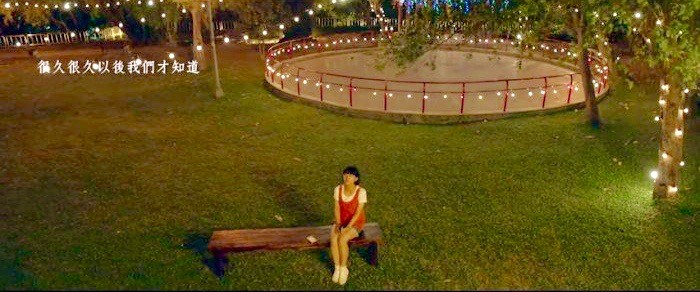 Image credit: Flyhoneystars
Hands up if you cried while watching the sweet romantic comedy "Our Times"! Don't we all wish we could have a Xu Taiyu-Lin Zhen Xin romance in our lives? For all you fans out there, we'll let you in on a secret – you can actually visit the various filming locations in Taipei and Hsinchu City! One of the key places would be Muzha Park, where they practiced skating together under the beautiful fairy lights. Take photos at the iconic outdoor skating rink and enjoy a romantic moment with your loved one.
Travel Cheat Sheet Tip: Do take note that the fairy lights were only used for filming purposes, it is not present at Muzha Park. So don't go there with too high expectations!
Directions: Take the train to Jingmei Station. From Jingmei Station, take bus 253/660 from Jingmei Junior High School and alight directly at the Muzha Park.
So there you go! Who says you have to pay to have fun? These FREE activities are easy on the wallet AND guarantee you an exciting holiday at Taiwan. You'll have more money to splurge on delicious street food at night markets with all these savings! Grab your tickets to Taipei now before it's too late!
Can't wait to explore all these gorgeous places in Taipei? And the best part, for… FREE?
ZUJI is offering irresistible deals to 4 popular destinations, and Taipei is one of them! From 14 to 16 November 2016, book your flights to Taiwan from just S$234 all-in!
Other than Taipei, ZUJI is also offering amazing deals to Hong Kong, Bali, and Shanghai from 14 to 16 November as well! Fastest fingers first – these deals get snapped up very quickly, so make sure you don't miss out!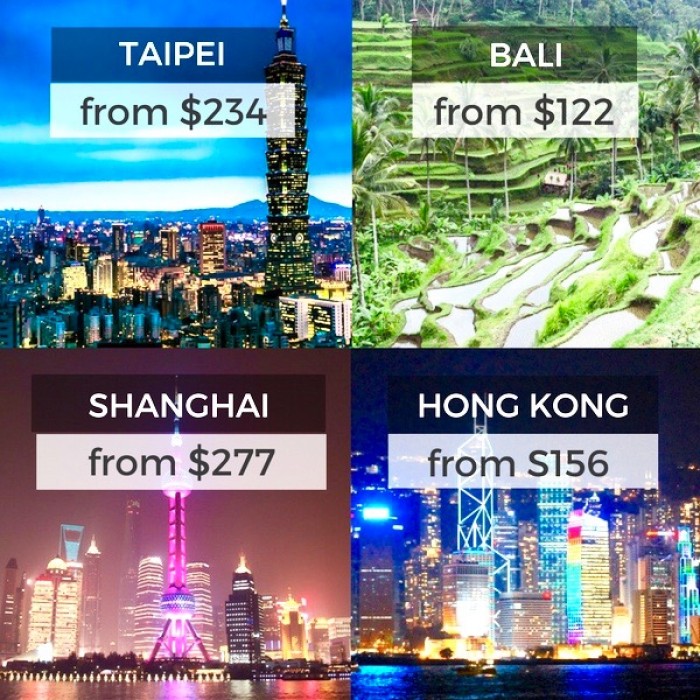 PLUS, if you complete your booking with a Mastercard, you:
That's why you HAVE to book with ZUJI – on top of their wonderful flight deals, you get ADDITIONAL credit card discounts! Pack your bags and get ready for a fun-filled adventure!
These unbelievably low flight prices don't come by often – so hurry book your next holiday right now with ZUJI!
For first-hand information about ZUJI's upcoming deals and promotions, simply subscribe to their mailing list right here and have them delivered right to your doorstep: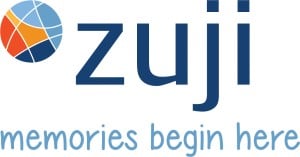 Thank you for your subscription.
By subscribing to ZUJI's mailing list, you will:
Be the FIRST to know about flash sales and exclusive airfares/promotions

Receive hints about flash sale timings – every minute counts!

Have first-hand information about ZUJI special promotions
Stay tuned for the next instalment of our 'ZUJI Keeps It Real' series – good things are always worth the wait! Till then, safe travels and happy exploring!
---
Brought to you by ZUJI.