Now that most of us have finished watching Bridgerton Season 2, can we please talk about just how quick and witty Eloise proved herself to be for the millionth time? It's more than just the dry and witty British humour that gets us. It's the fact that her quips always have some substance behind them. Nobody gets past Eloise, not her siblings and definitely not a misogynist. (The only one who seems to elude her brilliant mind is Lady Whistledown herself.) So if you find a kindred spirit in this feisty young Bridgerton, here are witty Eloise Bridgerton quotes from the series where you could take your cues from!
1. "So, Daphne may be in love. Does she think it an accomplishment? What exactly has she accomplished then?"
A thought-provoking message from Eloise, indeed. Women of our time are not as pressured to marry at such a young age as the women who lived during the Regency era. Back then, a married woman who's able to bear children was the only way she could be respected. 
So, lines such as this drive across a clear message: that Eloise is a woman ahead of her time. Eloise continues snarkily saying, "She certainly did not build that man or bake him. He simply showed up."
2. "You wish to follow your heart. I wish to nurture my mind."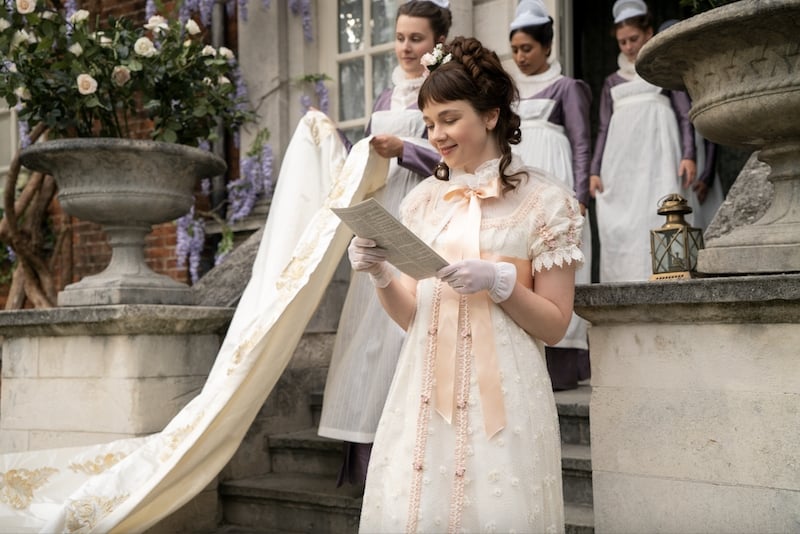 A lot of women went through an Eloise phase, aka that phase that makes you go, "Ew, I don't want to marry. Just let me do what I want to." And to be specific, it's the bookworms that can relate to this witty Eloise Bridgerton quote the most. 
3. "You'd actually have to be interesting for me to bother spying on you."
Moral of the story: Never flatter yourself or assume anything when you're talking to Eloise. She will burn you.
4. "Because she is simply too good to be anyone but a man."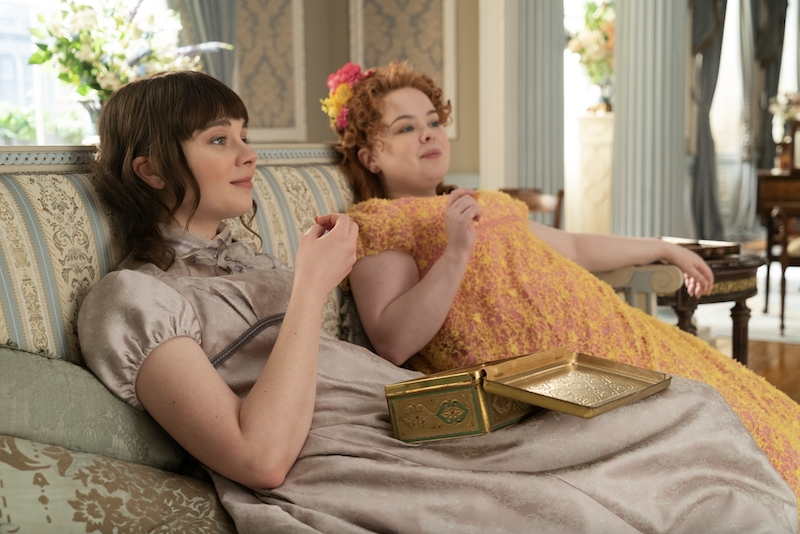 This was a sharp comeback Eloise told her brothers when they were questioning whether Lady Whistledown was a woman or a man. Today, we all stand for equality. But if you were a woman in the Regency era, you'd have to be a little more aggressive to earn respect. Eloise seems to understand that quite well.
5. "Imagine leaping off a cliff and shattering on the ground. A fair analogy?"
When her younger sister Hyacinth asks her what it feels like to be in love, Eloise retorts with this ironically accurate answer. You'd have to allow yourself to be vulnerable and risk being broken if you were truly in love, no matter the outcome. 
6. "If your mama does not have your head, your husband soon will."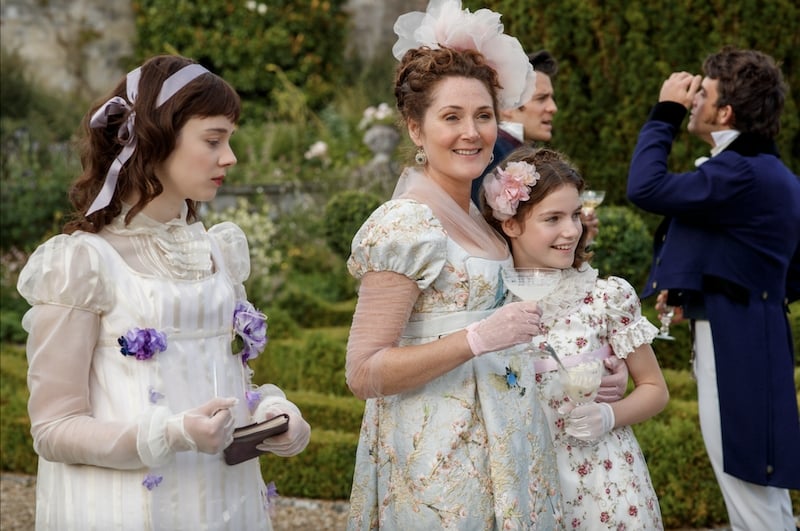 A statement of preferring the lesser of two evils. Eloise would rather be scolded by her mother than surrender her "head" to a husband. No surprise there. But pun intended.
7. "I am not Daphne."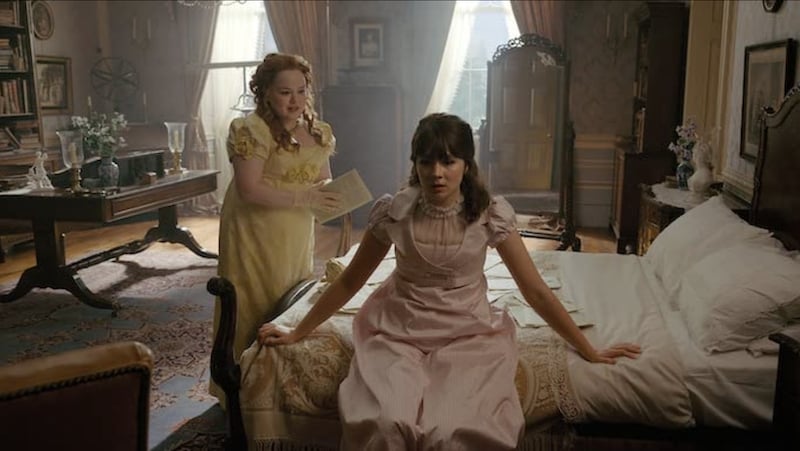 Not exactly a witty comeback, but it's a straightforward remark that had to be said for all the second daughters out there.
8. "Are we not overlooking the benefit of this tragedy?"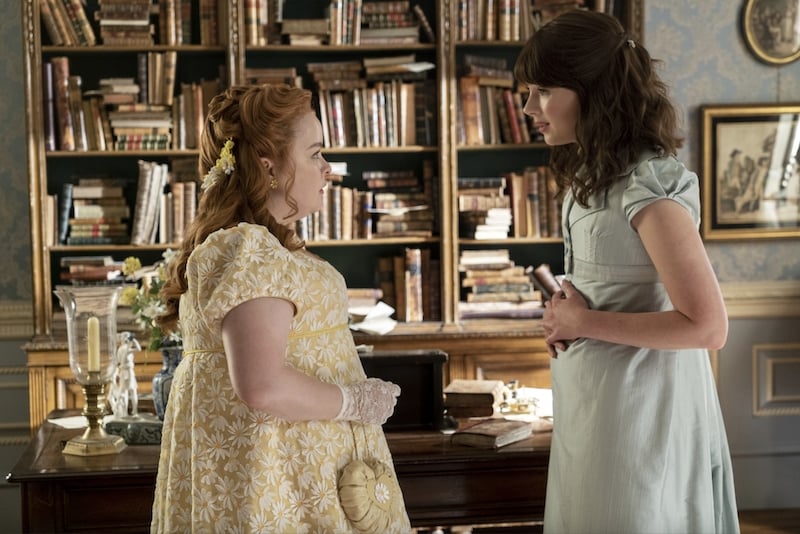 Leave it to Eloise to immediately see the bright side of a postponed wedding. What would be a nightmare for most women would be a dream come true for her. 
9. "I would rather die."
We've all had that one friend who we could just feel was sucking up to us because they wanted something in return. Eloise saw Cressida Cowper's ulterior motive from a mile away. Cowper wasn't even done speaking before Eloise sharply interrupted her to declare her preference for death rather than to be a friend of the number one "plastic" in the series.
10. "Why? Has he changed since I last saw him?"
Those who don't have any affinity for babies can surely relate. As one of them, I also wouldn't understand needing to see what a baby looks like just after a short while of not seeing it. I mean, Eloise couldn't have said it better herself — "Why?"
11. "Of what?"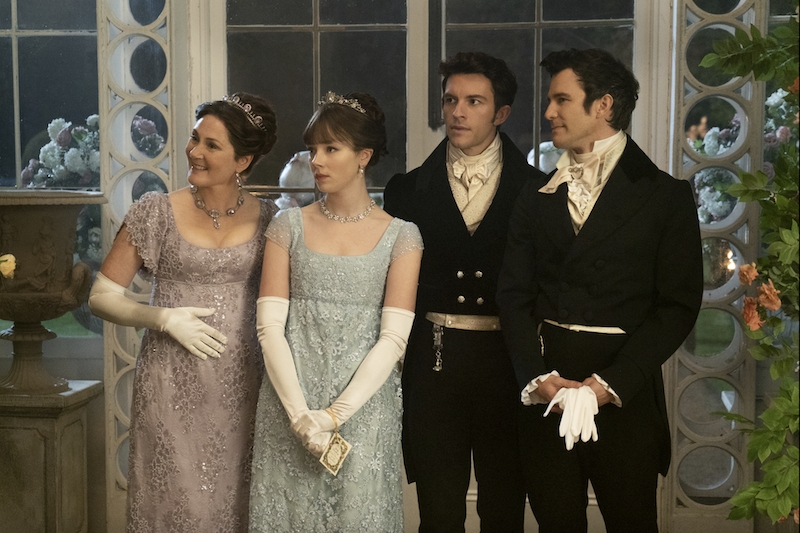 Okay, so this might have actually exposed Eloise's ignorant side rather than her snarky side. But we're including it on the list of witty Eloise Bridgerton quotes nonetheless. A gentleman comes up to her at a ball asking, "May I have the honour?," and all she could reply was, "Of what?". You have to admit, this was the densest that Eloise ever looked in the entire series. 
12. "That rather seems to be society's flaw, not a woman's."
Among the witty Eloise Bridgerton quotes in the series thus far, this is the best one that encapsulates why her character exists in the first place. As Kate says, in a world where unmarried women are not accepted, it's hard to move freely and find one's place. But Eloise puts things into perspective in one short sentence: "That rather seems to be society's flaw, not a woman's."
Also read: 10 Period Drama Series to Watch If You Loved 'Bridgerton'
Aren't these witty Eloise Bridgerton quotes so satisfying? There's a witty Eloise living inside all of us, and the more we watch Bridgerton, the more we want to see more of this feisty young lady. Who else can't wait for the next season, or better yet — Eloise's season? 
---
All images credited to Bridgerton | Official IMDB page