With the rise of work-from-home setups around the world, many of us have sought to redecorate our home offices and little work stations. If there's anything this experience has taught us, it's that a clean look is always conducive to productivity at work, even if we're working from home. And speaking of a clean look, no other technology company does it better than Apple. Their recent release of the iMac-24 is a clear testament to this. 
In April 2021, newly released photos of the iMac-24 turned everyone's heads because of the computer's vibrant colours. But aside from that, its features prove that this new version of the iMac is second to none. Let's break it down, shall we?
Also read: How Dressing Up for Work at Home Can Help You Stay Productive
1. The iMac-24 comes in seven colours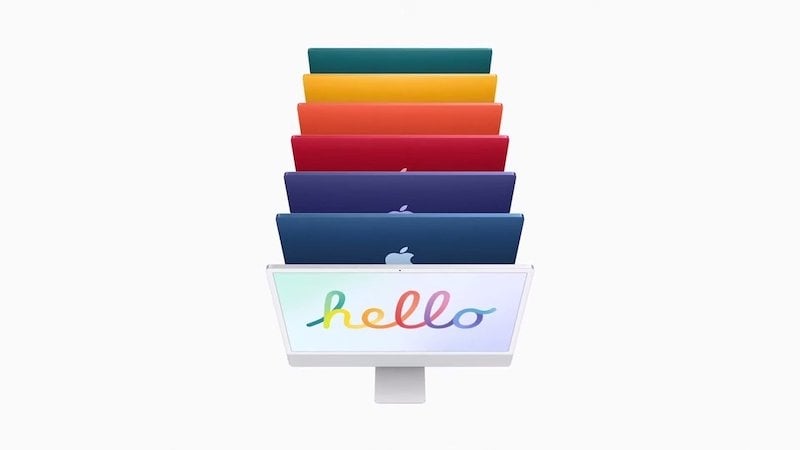 It's almost like Apple took a rainbow and painted the new iMacs with it. The iMac-24 comes in pink, orange, yellow, green, blue, purple, and silver. Each colour except the silver one is two-toned. Its price starts at US$1,299. If you think you can afford one, there's only one question left: Which colour will you get?!
2. It's extremely thin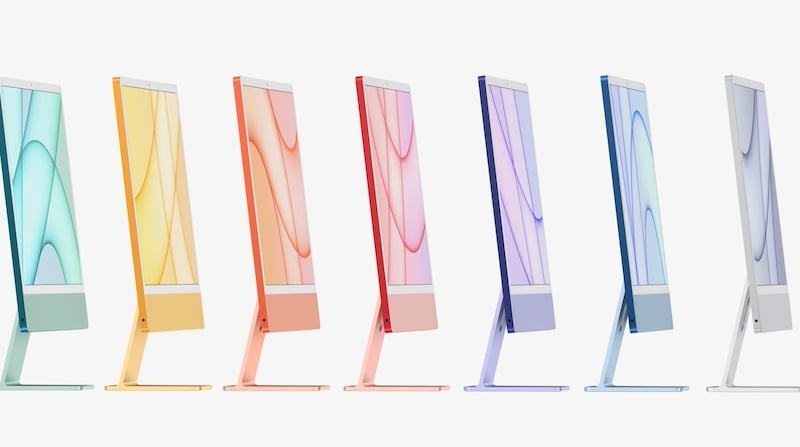 The iMac-24 is only 11.5mm thin, which means it's easier to fit it or position in various places in your home. So not only will it come in your chosen colour, but the iMac's sleek and thin exterior definitely adds a sophisticated look to your workspace! 
But how exactly was the 11.5mm measurement possible? 
3. iMac-24 is built with the M1 chip
Basically, the M1 chip is responsible for the iMac-24's slender build because it integrates several components such as the CPU, processor, graphics, and memory capabilities in a single chip. The use of the M1 chip also makes the iMac-24 faster than anything else Apple has created. The iMac will wake up from sleep in an instant and apps launch without delay. You can even open a hundred tabs in Safari all at once. In addition, the iMac-24 has new and improved Thunderbolt ports for speedy USB connectivity. 
4. It has a cool magnetic power connector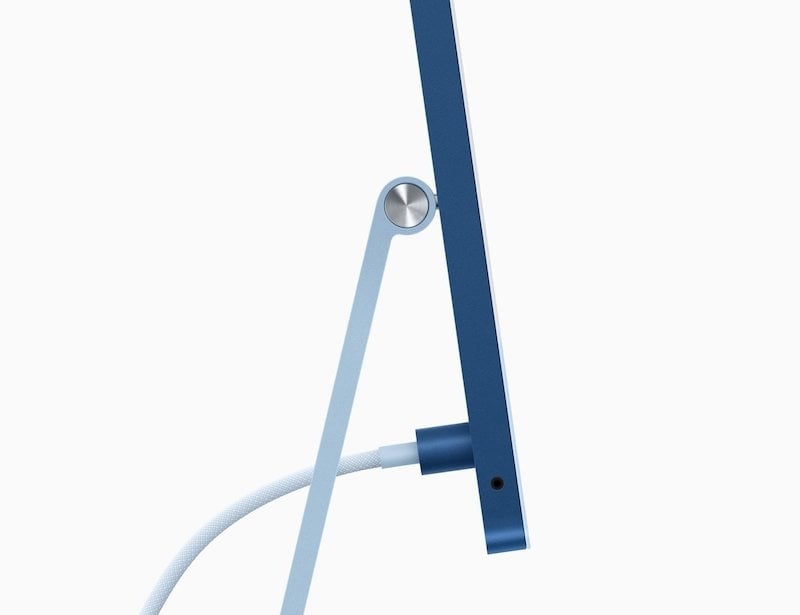 To make things even more convenient, the iMac-24's power connector — which, by the way, is completely recycled — is attached with a magnet. Plus, each computer's connector is colour-matched with a woven cable. Talk about consistency, right?
5. The iMac-24's impressive 4.5k retina display is a great substitute for the cinema
Everything is sharp, detailed, and vibrant on the iMac's 4.5k retina display. It also features 500 nits of brightness and an innovative anti-reflective coating which gives a better viewing and reading experience. What's more, the iMac's True-Tone technology automatically recalibrates the colour temperature of the screen according to the ambient light of the user's environment. 
6. Troublesome FaceTime images are a thing of the past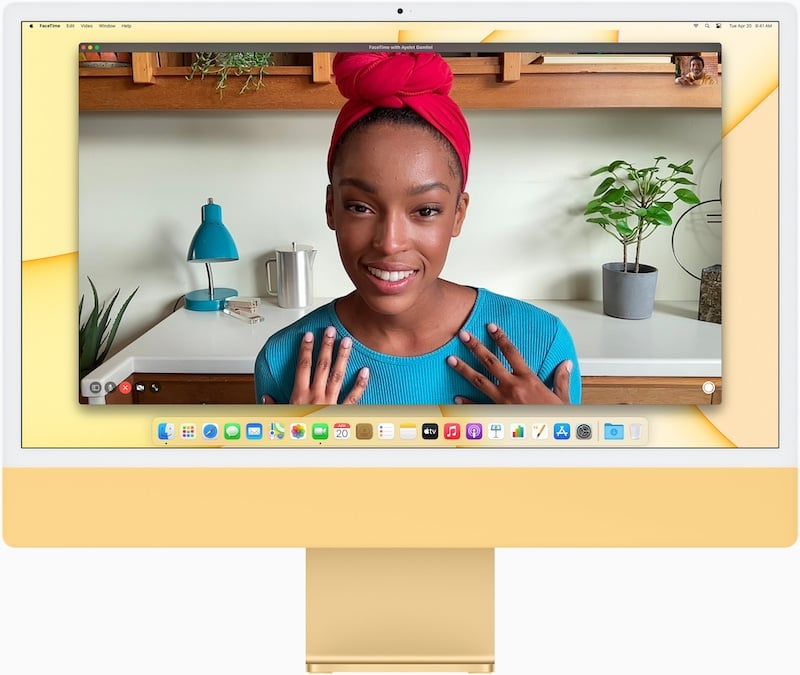 This iMac is equipped with double resolution, a larger sensor that captures more light, and the advanced image signal processor that the M1 chip has to offer. To ensure the capture of stunning videos, the iMac-24 goes through a series of steps to enhance each pixel. This includes face detection, auto exposure, image fusion, and noise reduction, to name a few. All of these improve the image quality of iMac-24's 1080p FaceTime HD camera. 
7. The iMac-24 mic and audio systems will make video meetings much easier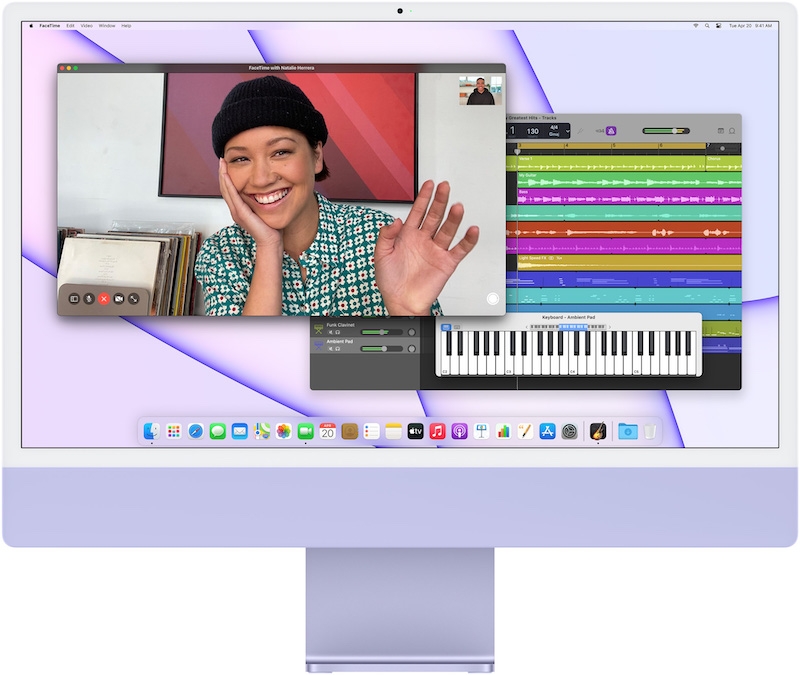 The iMac's microphone features a studio-quality three-mic array that's designed to reduce feedback and background noise while detecting your voice alone, which means everyone you're video calling with will be able to hear you loud and clear without any distractions. 
Even better, the iMac-24 is built with a six-speaker sound system that can produce room-filling audio in any space. It has other enhancing aspects too such as the two pairs of force-cancelling woofers that help create a soundstage that elevates your movie and music experience to a whole new level. The point being, sound will finally be the least of your worries when you're working from home or simply trying to unwind!
Also read: 11 Best Countries with Long-Term Visas for Digital Nomads
With a starting price of US$1,299, the iMac-24 is a huge investment. That's usually a given with Apple products, but in the same vein, customers are sure to get a bang for their buck with every new innovation Apple comes out with. The iMac-24 is available to order on apple.com and in selected Apple stores from May 2021. 
---
All images credited to Apple Inc.