As a Bridgerton fan, I was really tempted to start this article with "Dear reader" like how Lady Whistledown would have begun it. But alas, TripZilla writers aren't mysterious gossip columnists in the 1800s. What we are though, is a bunch of satisfied period drama fans who have fallen in love with the Bridgerton series on Netflix. I'm sure this isn't the first time you've heard about Bridgerton because you've either watched it for yourself or have seen everyone gush about this romantic Regency drama on social media. 
If you're the former, then you know exactly how Bridgerton became Netflix's biggest series to date. If you're the latter though, we implore you to sate your curiosity and start watching. In case you need convincing, let me tell you why people love Bridgerton and why it's worth binge-watching on Netflix!
Also read: 'Bridgerton' Season 2: Everything We Know So Far
1. The ensemble cast is gorgeous and diverse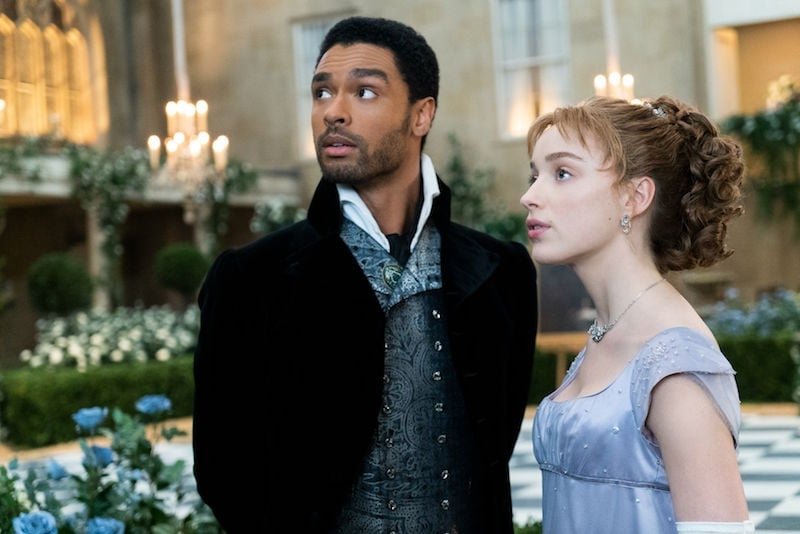 On her talk show, Drew Barrymore (no, she's not part of the cast) asked Dylan Sprouse (also not part of the cast) what he thought about Bridgerton while Riverdale was on hiatus. The Sprouse twin had this to say: "Those are some of the most beautiful actors I've ever seen in my life." And to that, we couldn't agree more. You need only look at a single still of Phoebe Dynevor and Regé-Jean Page standing together as the season's main couple to figure that out. 
Not only does the ensemble cast of Bridgerton look fabulous in Regency clothes, but we're also loving the diversity between the cast members. You'll see people of both white and black ethnic backgrounds in the main cast, while Asians also play supporting roles or extras. We do hope though, that there will be more prominent Asian representation in the following seasons! Netflix, after all, produced this Bridgerton adaptation with a lens of inclusivity and modernity in mind. 
This strategy of diverse casting to represent modern society in a historically white era isn't new. It was revolutionised by Hamilton: An American Musical while other period films followed suit, such as Mary Queen of Scots. With the rising demand for more inclusive castings today, there's no surprise how people from all over the world fell in love with Bridgerton. 
2. It has a perfect blend of drama, romance, comedy, and suspense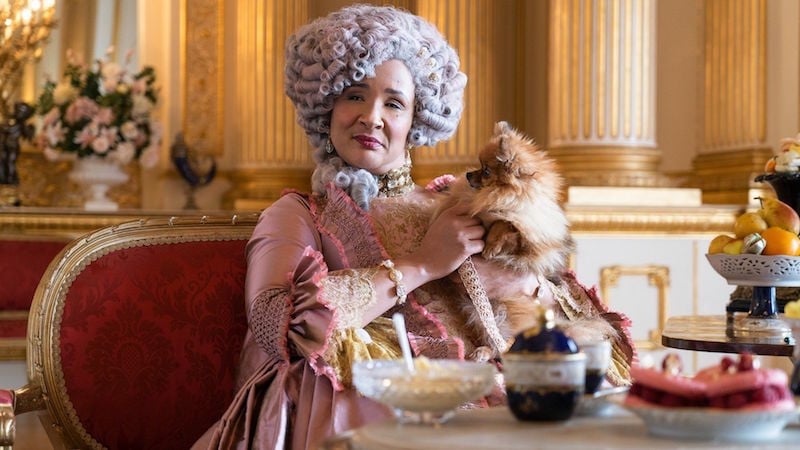 Personally, I'm used to period or Regency dramas having a lot of heaviness in their tone and scriptwriting. I had the same mentality about Bridgerton prior to watching it. So, I was pleasantly surprised when the first few scenes were actually light and humorous more than anything else. In fact, one of my favourite scenes in the whole series is when Eloise, whom you'd initially expect to be poised, stands at the bottom of the stairs and screams at her sister to move faster. (That's how Eloise is introduced to the audience, by the way.)
From there, it only gets better. You're immediately swept into lighthearted suspense from Daphne's debut into society to her bumping into the infamous rake Duke Hastings. Romance ensues, but not without a fair share of drama and comedy from the Bridgerton family. I finished the whole series feeling light and happy, and I'm sure a newly-minted fan would have a similar experience. At its core, Bridgerton is a feel-good Netflix series! 
3. It's a period drama but infused with modern flavour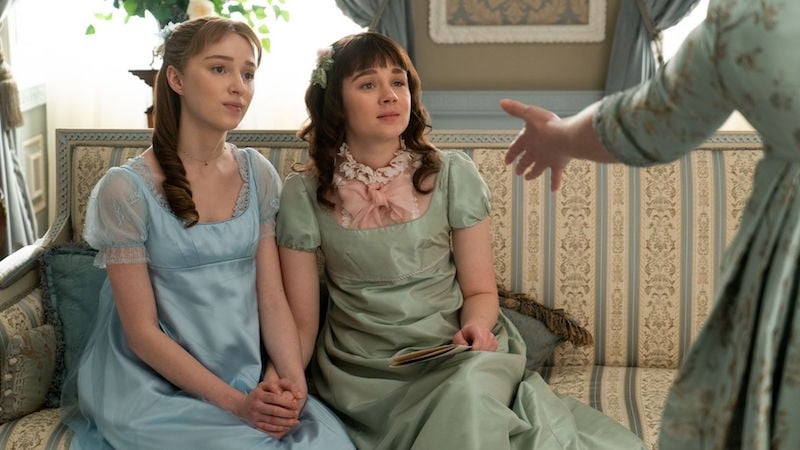 Another effort to adapt Bridgerton with a modern lens was the use of pop songs. Throughout the season — and when I say season, I mean the season when London's high society attends numerous balls where debutantes hunt for future husbands — music was a constant element. However, it wasn't just classical music that was playing. A string quartet would be seen and heard in the background playing the songs of Ariana Grande, Taylor Swift, Maroon 5, and Billie Eilish, devoid of lyrics. 
Banking on memory and tune association, the producers hoped that the pop instrumental covers would help strike a chord with a wider audience. Yes, even to those who wouldn't normally be so inclined as to watch Regency dramas. In case you're curious, the string quartet responsible for the beautiful covers in this Netflix series was Vitamin String Quartet. You never know, the soundtrack might just become your reason to love Bridgerton!
4. You can easily find a character to identify with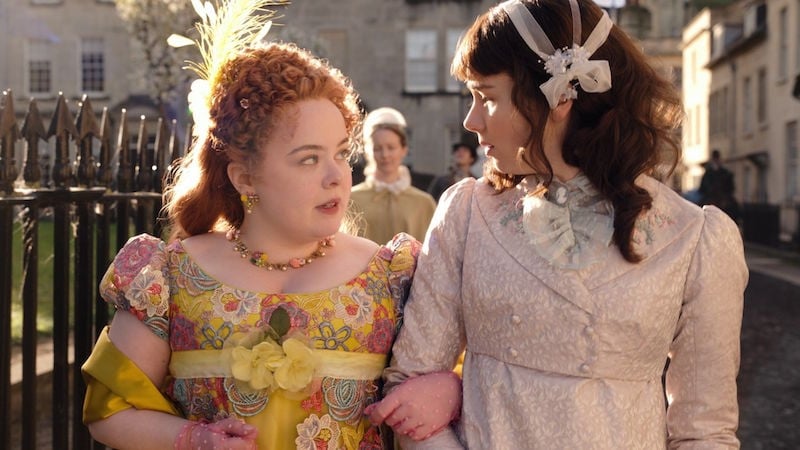 I probably gave myself away about who my favourite Bridgerton is in point number two, but for the record, I love Eloise. (Seriously, Eloise is enough reason for people to fall in love with Bridgerton.) Her feistiness and dislike for big social gatherings speak to me. Not to mention, she has ambitions of her own which don't revolve around finding herself a suitable husband. But even then, she's her own kind of heroine. Other women might relate more to Daphne, who dreams of marrying for love and becoming a mother. 
Some adore Penelope Featherington, who not only represents plus-sized women but also proves herself to be a protective friend more than anyone else in the show. There's also the issue of Anthony, the oldest Bridgerton brother who starts off as an overbearing father-figure. On the other hand, the second oldest Bridgerton is Benedict, who seems to have frustrated dreams of becoming an artist. 
Although this story revolves around people of high society in the 1800s, each character has his and her own story that will definitely resonate with different types of audiences. 
5. It's a sexier and more colourful reinterpretation of London's Regency Era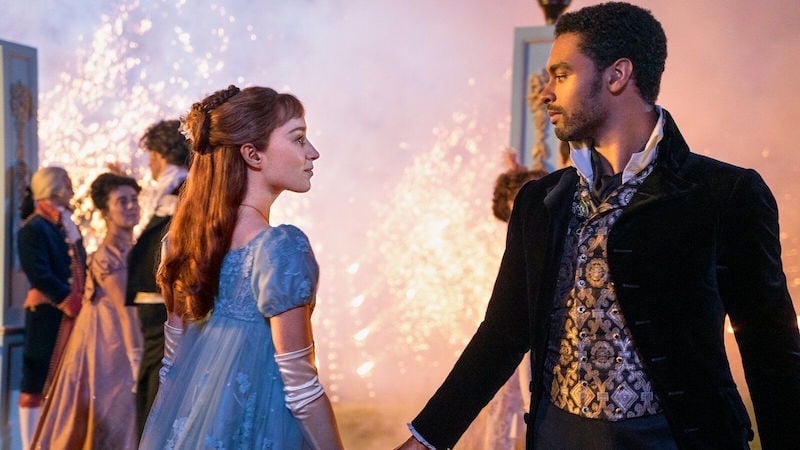 You might be asking: What exactly is the Regency Era? To put it simply, England's Regency Era lasted from 1811 to 1820, a mere nine years. It was a short period of glamour when the most extravagant balls and romantic liaisons took place. 
You might even notice that certain period novels are described as Regency even if they aren't set within the Regency years. That's because many storytellers are simply after the enchanting feel of the Regency Era. 
That said, Bridgerton producers Shonda Rhimes and Chris Van Dusen surpassed all expectations when they adapted Julia Quinn's romance novels. Not only did they stay true to the luxurious culture of the Regency period, but they also amplified it with vibrant cinematography and the natural chemistry between actors. So hopefully, you're not the type to shy away from watching love scenes, because things get really steamy in Bridgerton. And we suspect it will stay that way until its future seasons!
6. The set design and costumes are too pretty for words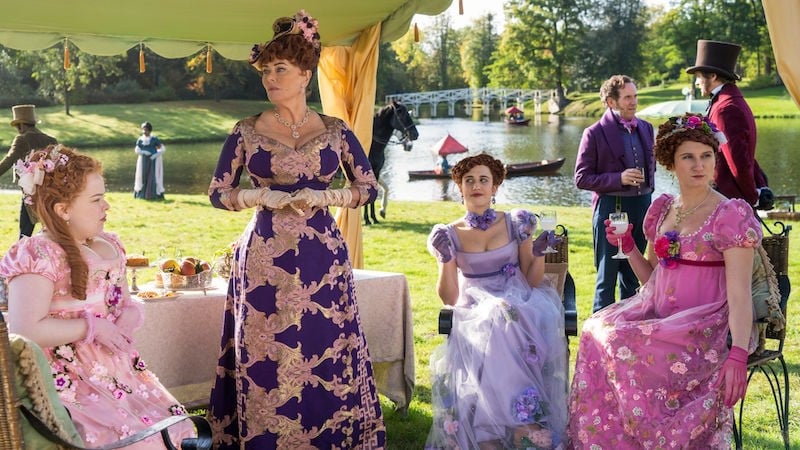 I think the most common reason why people have fallen in love with Bridgerton is that everything about it is beautiful, from the charming facade of old-world houses to even the gaudy floral gowns of the Featheringtons. It seemed everywhere your eye wandered on screen, there was something attractive to admire. I will admit that Regency gowns never appealed to me before this series. But after watching it, the style eventually grew on me and I now appreciate puffed sleeves on a whole other level.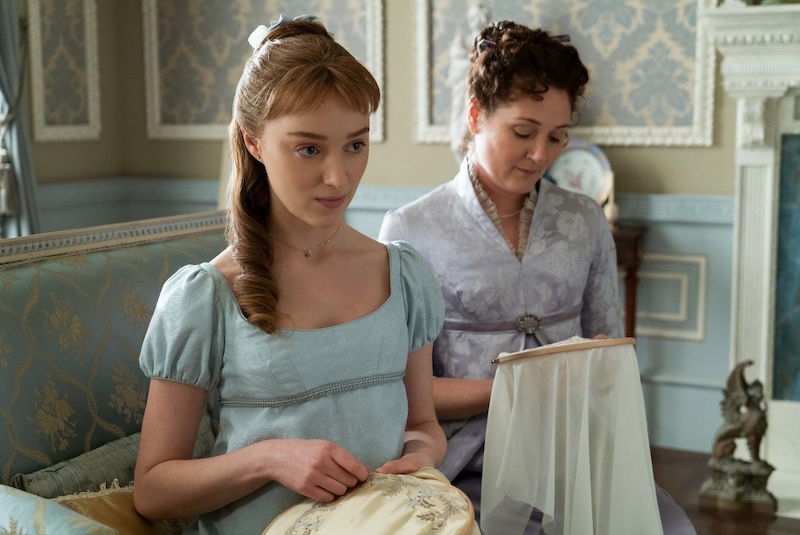 The contrast between the Bridgerton and Featherington houses are also a testament to how much thought was put into each production design. Bridgerton's lead production designer, Will Hugh Jones, did an interview with Shondaland where he shared how important it was to distinguish old rich from new rich. This explains why the Bridgertons, coming from old money, had to have effortless blue-toned surfaces in their home as opposed to the Featherington's showier nature represented by acidy colours. Nonetheless, both houses looked beautiful in their own way!
7.  Bridgerton is Gossip Girl meets The Tudors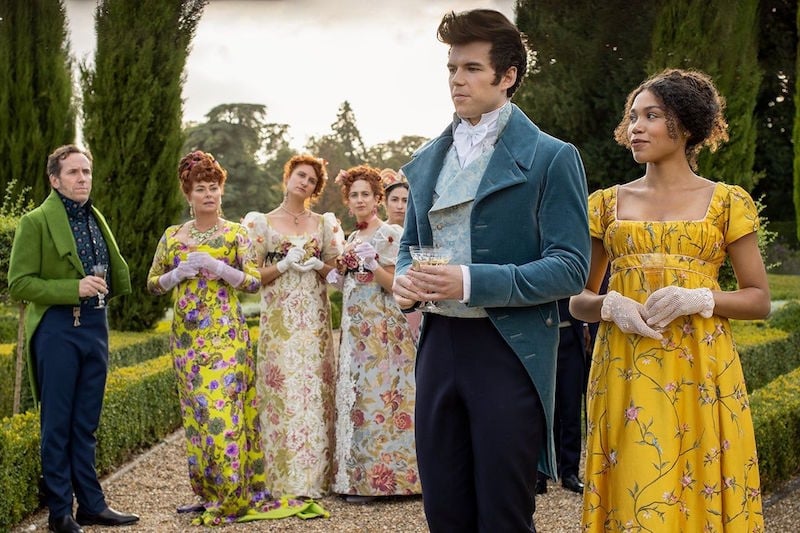 Badly put, this is what Bridgerton is in a nutshell. To be honest, I was never a fan of Gossip Girl. All that teenage angst and drama underscored by a mysterious gossip texter just stressed me out. But if you're going to tell me that a similar concept was applied in a Regency setting with less angst, more humour, and a whole lot of romantic intensity you'd get from The Tudors, you would definitely steal my attention. 
Sure, you'd have to deal with annoying gossipers throughout the whole series but it's hardly a chore — especially if at the forefront of the gossipers is a classy columnist who's voiced by none other than Julie Andrews. I mean, she could make the corniest joke sound sophisticated and you wouldn't even be mad about it!
So, give in to the basic yet petty human need for gossip and delve into the world of Bridgerton. Lady Whistledown awaits.
Also read: 5 Easy Day Trips from London
These may not be all the reasons why people love Bridgerton but they're definitely a strong start to a promising new Netflix series. With all that said, are you convinced to finally watch the "talk of the ton"?