Some essential Vietnam travel information you need especially if you are a first-time traveler to the country.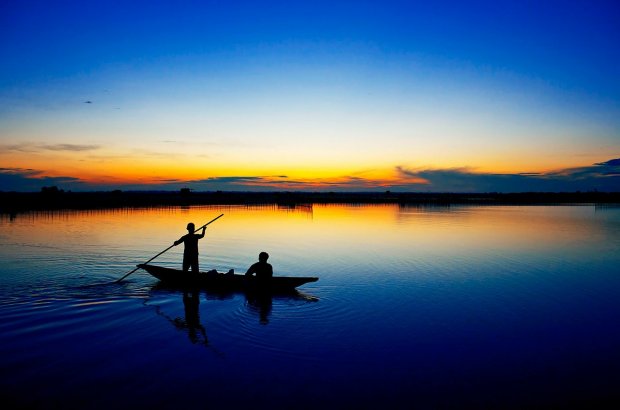 Before Departure
Geography
Located in the southeastern corner of the Indochinese peninsula, Vietnam spreads over an area of 331,690 sq. km and shares a border with China, Cambodia and Laos. The unique characteristic of Vietnam is the length of the country and the coastline. The S-shaped country has a remarkable north-to-south distance of 1,650 kilometers but is only about 50 kilometers wide at the narrowest point. With an amazing coastline of 3,260 kilometers, Vietnam contains many pristine beaches untouched by the masses.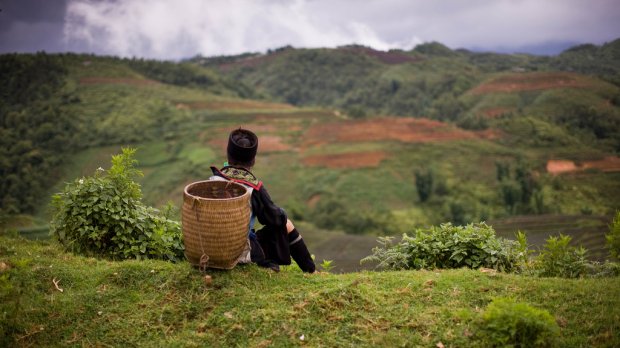 Image Credit: Flickr
Tourist Season
Vietnam generally gets the most crowds from November to March. Prices, especially for Halong Bay cruise, tend to be higher during this period and peak over the Christmas and New Year festival season. If you prefer a more peaceful holiday, try to avoid this busy period.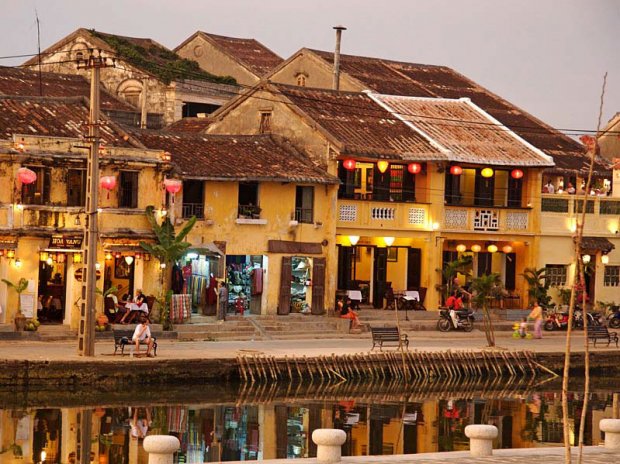 Image Credit: Wikimedia
Passport and visa
To enter Vietnam, you would require a passport with more than 6 months of validity. Generally, South East Asia nationalities can enter Vietnam visa-free. Other visitors are required to obtain a visa. Visa on arrival (VOA) is often recommended for tourists arriving via plane. Contact your Vietnam agency to obtain a letter of approval so that you can process the Visa at the immigration counter without any hassle. For updated information and guideline about visas requirement, please check the official website.
Customs and formalities
Arriving in Vietnam, you are required to complete customs declaration form. This will be submitted to the customs officer as you leave the arrivals hall or pass through a customs post. This is a hassle free process with the duty free allowances printed on the customs declaration form. Also, if you are bringing in prescription drugs, ask your doctor for a note detailing the drugs you are taking.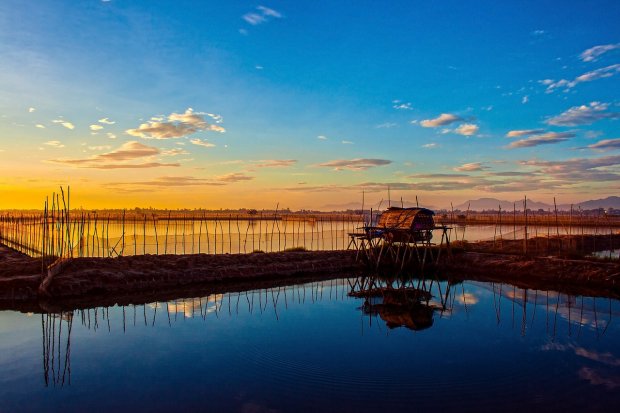 Climate and weather
Vietnam stretches over 1,800 km from north to south its weather varies considerably from region to region. For instance, the North experiences the 4 different seasons while the south is in tropical temperatures all year round.
North: Winter lasts from November to April, with temperatures averaging 10 – 16C. There will be fog and drizzle in January – March. Summer will begin in May and lasts until October, with an average temperature of 30C, During this period, there might be heavy rainfall and the occasional violent typhoon.
Center: Central Vietnam experiences a transitional climate, with heavy rainfalls between November and December and dry, hot summer months. Typhoons are quite common in coastal areas between July and November.
South: Temperatures are fairly constant through the year at around 25C – 30C. Seasons are determined by the rains –the dry season runs from November to April and the wet season from May to October with the hottest period in March and April.
Highland areas: In the hill resorts of Dalat (1,500 m), Buon Me Thuot and Sapa, nights are cool throughout the year. In the winter months (October to March), it can be distinctly chilly with temperatures falling to 0C. Even in the hottest months of March and April, the temperature rarely exceeds 26C.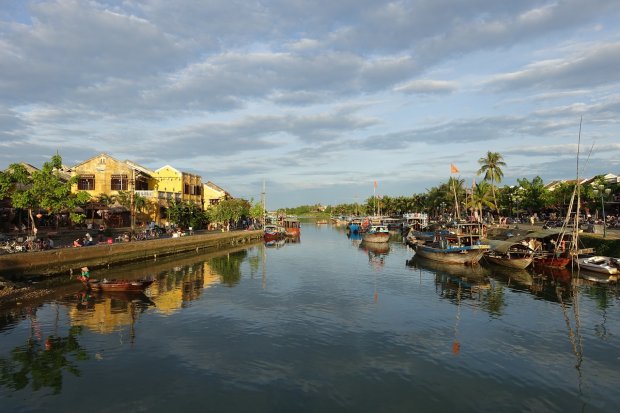 Vaccination and Insurance
No vaccination is officially required. However, travellers should check with their doctor or travel immunization clinic and might be advised to take certain vaccination based on their individual health. Some that might be recommended by your doctors are typhoid, tetanus, hepatitis A & B and Malaria.
In addition, it is recommended that all travelers to take up comprehensive Personal Travel Insurance once any travel arrangement has been made. A basic travel insurance should cover illness, personal belongings and major disruptions to your travel arrangement.
Electricity
The standard electrical supply in Vietnam is 220V, 50Hz. Two-pin (ungrounded) plug is more common than three-pin one. If you have any devices differing in terms of voltage or plugs, please bring along a voltage converter or a travel adapter.
Currency, money exchange and ATM
The 'Dong' is the official currency of Vietnam. Often abbreviated "d" or "VND", the word "dong" actually means copper or bronze. Bank notes are in 1000d, 2,000d, 5,000d, 10,000d, 20,000d, 50,000d, 100,000d & 500,000d denomination. Tourists unfamiliar with the notes are advised to be more cautious – a VND 10,000 note can be easily be passed off as VND 100,000 note.
Due to the complicated denominations of high-value goods and services, US Dollars is widely used to quotes such prices. The Dollar note is also often accepted in tourist venues and for major business transactions. Money, and traveler checks, particularly US dollars can be exchanged at banks, hotels and authorized money exchangers.
Most retailers do not accept checks but Visa, Master & JCB cards are widely accepted, but often with an additional 3% surcharge. ATMs are common in most tourist destinations. Withdrawals are issued in Dong only, and the maximum withdrawal limit is 2 million VND per time.
When you are in Vietnam
Food and drinks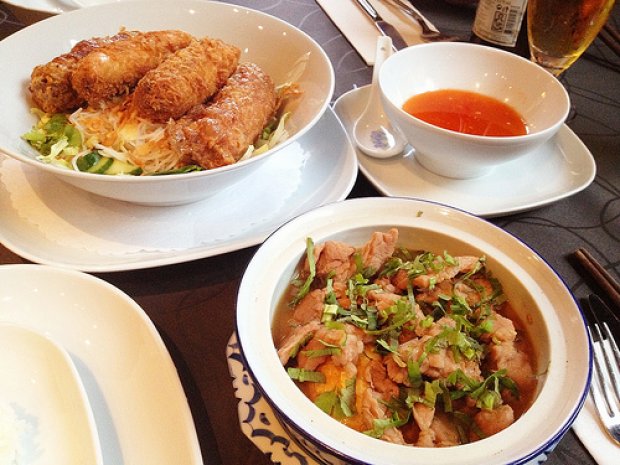 Image Credit: Flickr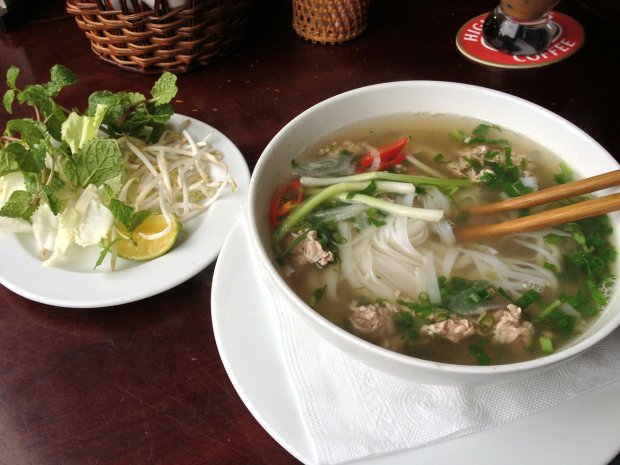 Commonly known as the 'Nouvelle cuisine of Asia', Vietnamese food is among the healthiest cuisine in the world. It has a very distinctive style, although it is also clearly influenced by Chinese and to a lesser extent, French cuisine. Vietnamese eat mainly rice and noodles and bread is not a common staple food.
The most famous cuisine exported outside of the country is undoubtedly Pho -Vietnam's noodle soup. Goi Cuon, Spring roll, is another well-known Vietnamese cuisine although the list of delicious street roads is long and includes Bun Cha (grilled meat), Banh Cuon (rice flour rolls), Banh Xeo and Banh Khoai (both pancake). For the strong hearted, you can try 'Hot Vit Lon' (fertilized duck egg) which is the Vietnamese form of Balut .
As for drinks, never leave Vietnamese without having a taste of their pride – Ca Phe (coffee). If you are in the north, sit by the roadside stalls and enjoy a sip of the cheap Bia Hoi. Mot, Hai, Ba Yo! (one, two, three, cheers!)
Drinking tap water is not advisable and bottled drinking water is widely available for a reasonable price. Hotels and restaurants will use hygienic ice but it is best to avoid ice when eating in a market or on the street.
Time zone and working hours
Vietnam is in the GMT + 7 hours time zone. Most government offices open from 8.00 / 8.30 am to 4.30 / 5.00 pm, Monday to Friday and close from 11.30am to 1:30 pm for lunch. Banks are usually not accessible to customers after 4pm. Some foreign companies or private enterprises also work on Saturday morning. Most shops and department stores open every day until 8.00 or 9.00 pm. The night scenes in Hanoi usually end by 12 midnight, which is the legal closing hours for all entertainment venues.
Museums opening time
Ho Chi Minh Mausoleum open only every morning (except Monday & Friday), and are closed in the afternoon. The Mausoleum is fully closed in the months of October and November for maintenance. Most museums in the country are closed on Mondays except War Museum (now called Museum of Vietnamese Revolutionary History) and Ho Chi Minh Trails Museum which close every Monday and Friday. These timing are subjected to change without prior notice. Travellers are advised to check with your hotels before departing for the museum
Language
Vietnamese is the official language of Vietnam. Each syllable of Vietnamese can be spoken in six different tone, resulting in major confusion for travellers. English is widely used for business occasions but proficiency in English is generally low across the country. There should be no issue communicating with staffs in the popular tourism venues but more patience is required when passing instructions to locals. Taxi drivers in the major cities should be able to understand English pronunciation of the popular destinations but carrying a paper with the actual address is strongly encouraged to avoid misunderstanding.
Internet
You can access the internet through hotels, Cyber Cafes & Internet/Computer Service Center. Wifi services are available in most restaurants hotel in major tourist destinations. Check with your hotel if they provide such services.
Post and telecommunications
A regular international post service is available. Express Mail Service (EMS) is available to more than 50 countries worldwide with a delivery time of 2 to 10 days. The international telephone charge in Vietnam is relatively high. It is important to check the exact amount with the hotel before making a call, as hotel surcharges are often imposed. VOIP calls help reduce call charges and pre-paid internet & mobile card can be bought in the major cities.
Domestic flights and airport taxes
You should allow 1 – 2 hour at the airport for check-in process prior to the flight departure. Baggage allowance is 20kg per person in economy class. Hand luggage should not weigh more than 7kg. You are recommended to reconfirm your intention to travel at least 24 hours prior to departure from all your points on your itinerary even if you have a confirmed reservation.
Flight times may vary from day to day and cancellation and schedules changes are not rare, especially during the typhoon season. Travelers are advised to check on the status of their flight before heading to the airport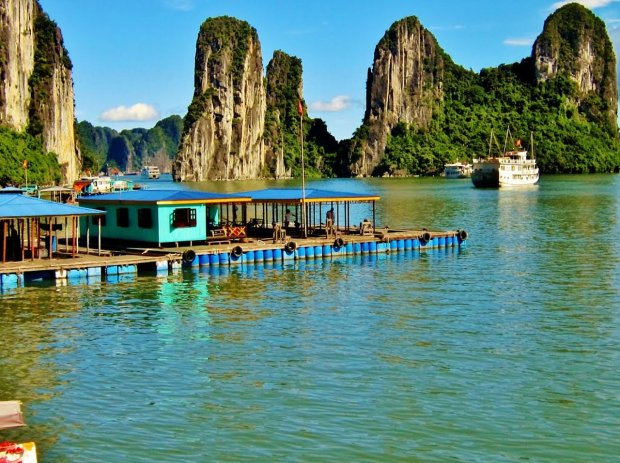 Safety tips
In general, Vietnam is safe for travellers and violent attacks are rare. However, remember that, Vietnam is still a developing country so it is good to be aware of your surroundings, without being overly paranoid. Avoid walking alone after dark, especially in small lanes. Minimize the use of cyclos or motorbike taxis at night.
Traffic is chaotic, especially in Hanoi and Saigon. When crossing the street on foot, move at a slow and steady pace. The key is to be clear about your intention – look up, meet the driver's eyes and move steadily according to the current path and pace. The traffic will magically weave around you.
Always take good care of all your belongings. If possible, leave your valuables in the safe deposit box in the hotels. However trustworthy they might be, it is best to minimize the reliance on your tour guides or drivers to take care of your valuables. Reporting of lost items to the police is a complicated process and the items are often not recovered. Local operators will provide assistance n this process but they are not responsible for these losses.
Tipping
Tips/gratuities are not compulsory in Vietnam but always expected and tremendously appreciated, especially in the hospitality industry. If you are pleased with the services provided by your tour guide or driver, you an provide a tip for their hard work Tips are also widely expected by hotel, boat and restaurant staffs.
If you're ready, grab these travel deals to Vietnam!
Contributed by TH Nomad