Vincent van Gogh is one of the most famous artists in the world. And yet, he was never successful during his lifetime. The Dutch painter, who had a unique understanding of colour, movement, and style, was also mired with poverty and mental illness which pushed him to commit suicide at the age of 37.  Following his untimely death, he became and still remains the most influential post-impressionism painter the world has ever seen.
Today, you can bear witness to Van Gogh paintings in several museums around the world and through new exciting forms, most notably the travelling exhibit that is Van Gogh Alive. However, there's nothing like seeing the authentic paintings touched by the man himself. Vincent van Gogh created over 850 paintings in his lifetime and it would have been an injustice to fit all the Van Gogh paintings under one roof in a single destination. Time to travel around the world and see them with your own eyes. Here's a list of (almost) every place you can visit to see Vincent's famous paintings!
Neue Pinakothek, Munich, Germany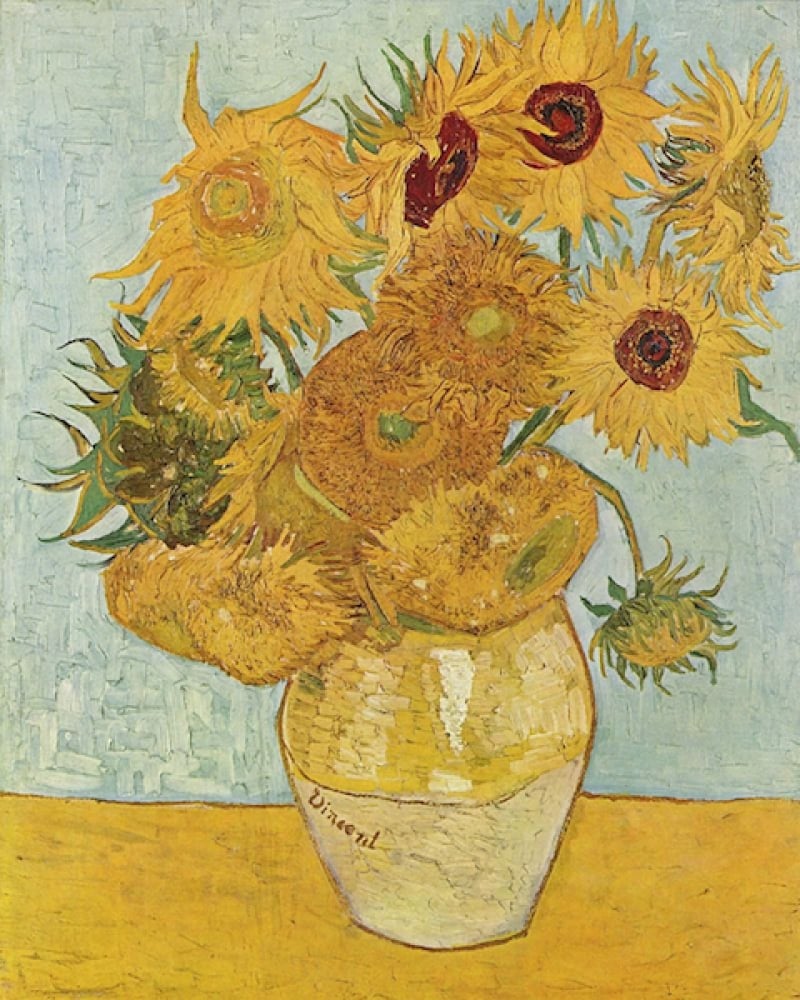 Van Gogh painted two series of Sunflowers, one series of individual sunflowers on a flat surface and another series of flowers in vases, which are all in separate museums around the world. This particular Sunflower painting, however, may strike a chord with Whovians.
National Gallery of Art, London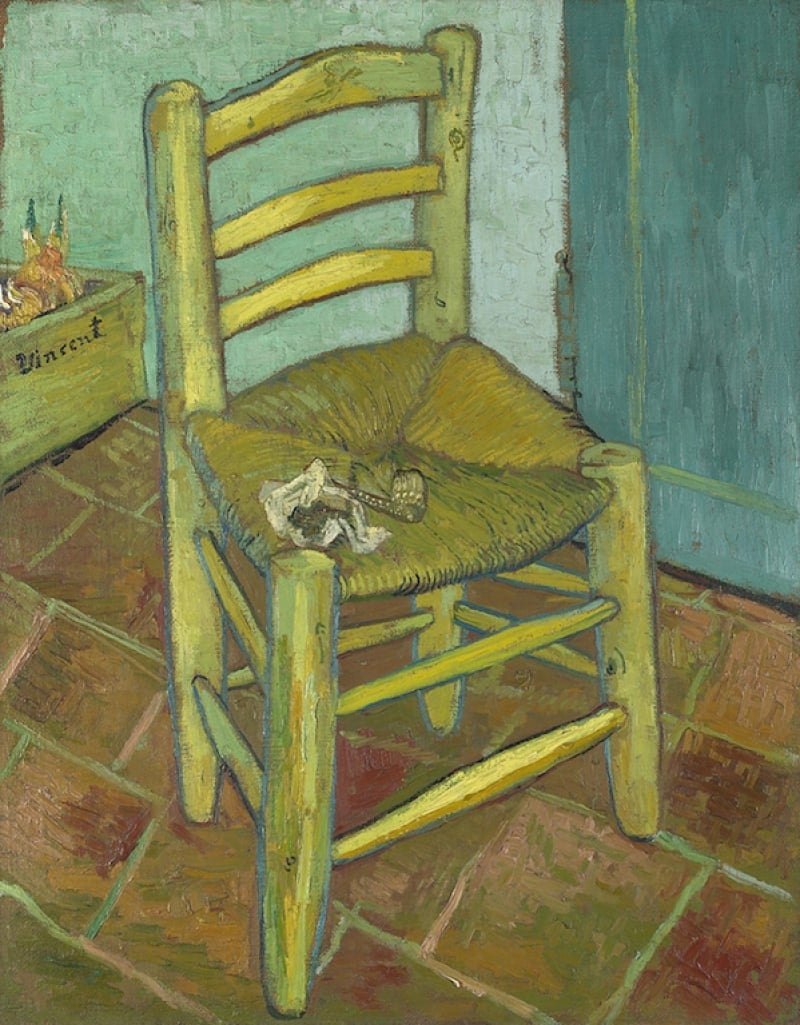 If you're ever in London, the National Gallery is a must-stop! Make sure to look for one of Van Gogh's Sunflower paintings and Van Gogh's Chair, which he both painted during his time in Arles, France.
Paul Getty Museum, Los Angeles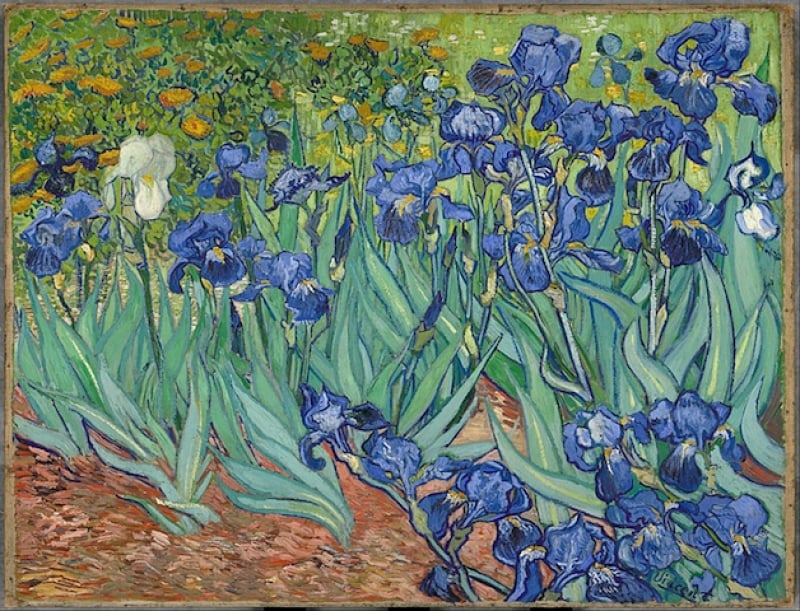 If you haven't figured it out yet, Van Gogh loved to paint flora. Aside from his Sunflowers series, he created the Irises. He painted these blue-violet blossoms while he was at the hospital garden of Saint Paul-de-Mausole asylum in Saint-Rémy, France. This is where he stayed in the year before his death. The piece on display at the J. Paul Getty Museum is significantly one of the most famous Van Gogh paintings ever due to the fact that Vincent's brother, Theo, also had an affinity for it. He described the painting as "a beautiful study full of air and life."
Kröller-Müller Museum, Otterlo, Netherlands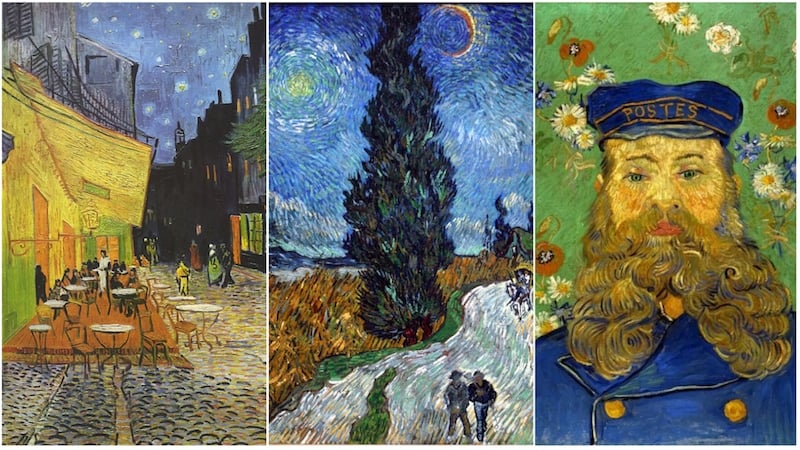 With over 90 paintings and over 180 drawings, this museum houses the second largest collection of Van Gogh paintings in the world. Notable paintings in its Van Gogh gallery include the Cafe Terrace at Night, painted in Arles, France, the Road with Cypress and Star, which was his last painting made in Saint-Rémy, France, and the Portrait of the Postman Joseph Roulin, who eventually became a good friend of his.
Van Gogh Museum, Amsterdam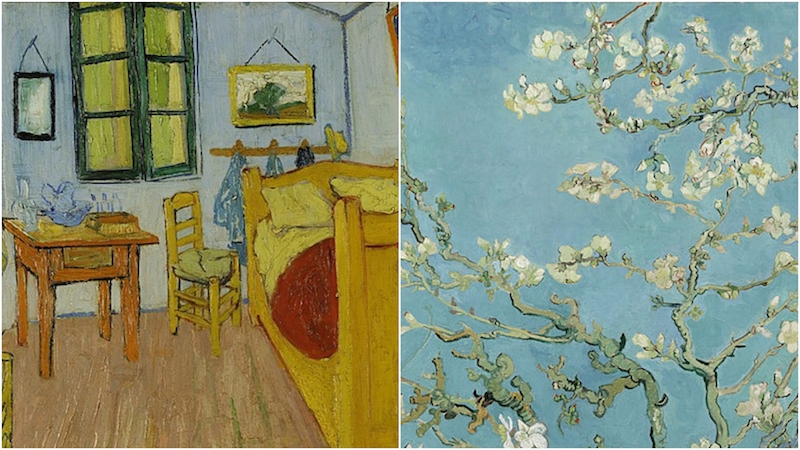 This museum houses the biggest collection of Van Gogh paintings (as the name suggests) with over 200 paintings, 400 drawings, and 700 letters by Vincent van Gogh from his home country of the Netherlands. The exhibitions follow the different phases of Van Gogh's paintings from his early works which consist of the Skull of a Skeleton with Burning Cigarette to paintings he created in Arles like Bedroom in Arles, The Yellow House, and Sunflowers. It also houses the famous Almond Blossoms, Wheatfield with Crows (considered one of his last paintings), and his many self-portraits.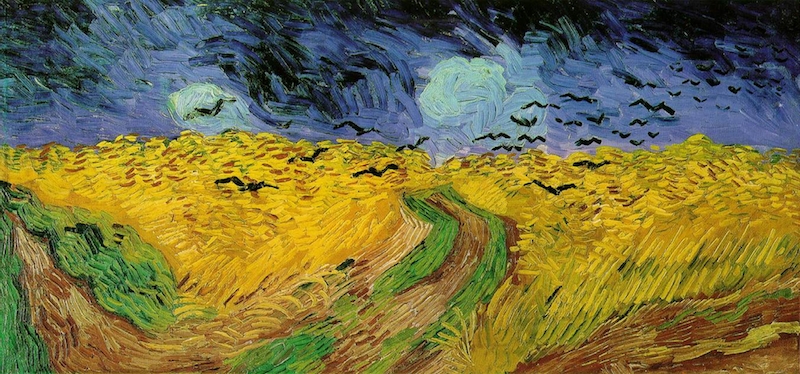 Also read: Top 10 Museums To Visit In Amsterdam
Musée D'Orsay, Paris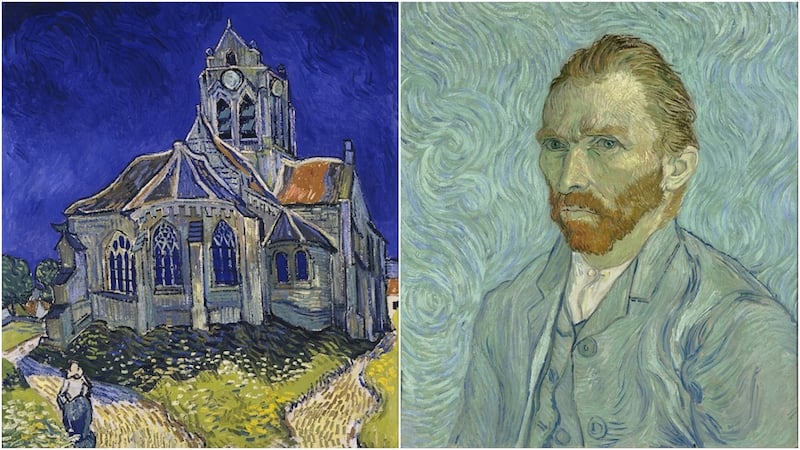 Musée D' Orsay also presents the paintings Van Gogh finished during the latter part of his life in Auvers-sur-Oise, where he spent his finals months. Aside from Starry Night Over the Rhone, the rest of the museum's Van Gogh collection is what many consider to be his final paintings. Observe the stark reduction in colour found in one of his final Saint-Rémy self-portraits, the vibrant Church at Auvers, and the Portrait of Dr. Gachet, who cared for Van Gogh until his death. Dr. Gachett was someone who Van Gogh considered to be a true friend.
The Metropolitan Museum of Art (Met), New York City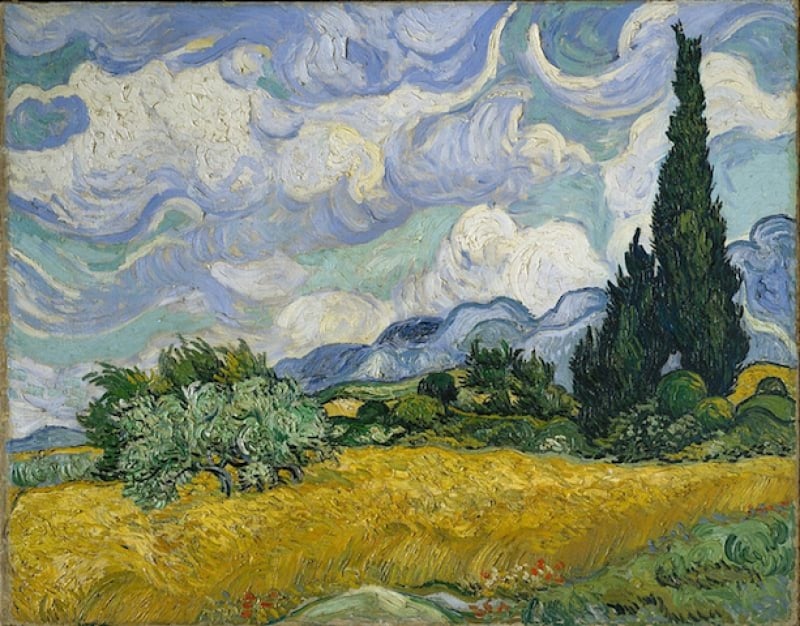 Inspired by the view of the Alpilles mountains from his room at Saint-Rémy, Van Gogh painted cypresses. One of the most famous of which is Wheat Field with Cypresses, which can be viewed at the Met in New York City, among his other sunflower paintings and self-portraits.
Museum of Modern Art (MoMA), New York City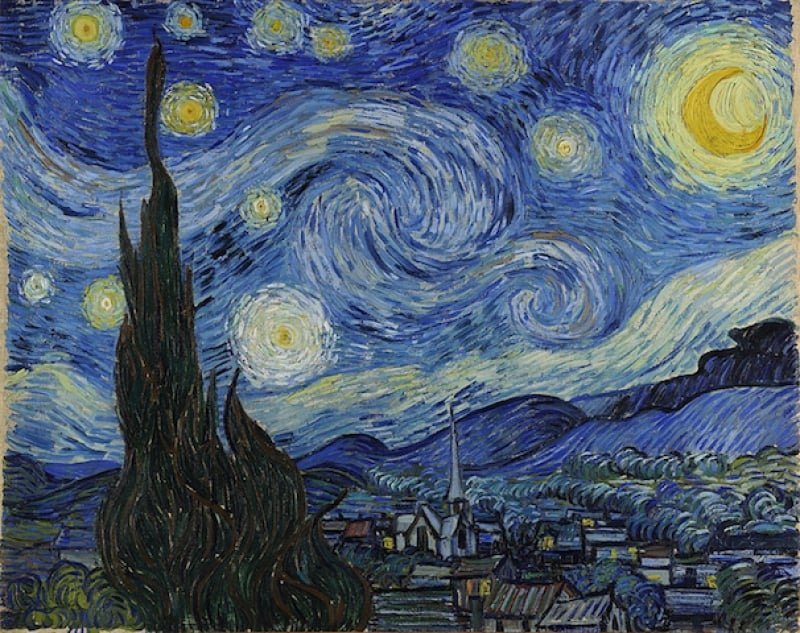 After mutilating his ear during a mental breakdown, Van Gogh voluntarily checked into the Saint-Paul-de-Mausole asylum in Saint-Rémy, France. During his stay at the asylum, Vincent kept in touch with his brother. He wrote to Theo describing the vantage from his room as an east-facing view through an "iron-barred window".
In the same fateful correspondence, Vincent tells his brother that he had a new study of a starry sky — a subtle hint at the birth of The Starry Night painting. The rest is history! See The Starry Night today as a permanent display at MoMA.
Also read: How I Spent 4 Days In New York City: Itinerary And Tips
There are no words to describe the genius creativity of Vincent van Gogh. Although he was severely misunderstood and undervalued during his time, he earns an abundance of love and admiration today through the very same paintings people of his time mocked him for. Now the lampooning has stopped, and instead, we weep. We weep for the beauty of Van Gogh paintings, and we weep for his bittersweet story. Should you have the opportunity to see these Van Gogh paintings in person during your travels, we suggest you take your time and marvel. So many people would die to be in your place!
---
All paintings sourced from Vincent van Gogh on Wikimedia.