Just like most of the countries in the ASEAN region, the Philippines showcases some of the best beaches to keep its visitors relaxed and pampered. While there are several mainstream beach destinations in the country, it still has some of the most secluded and less visited beaches.
These destinations offer relaxing, idyllic, and picturesque spots that are seldom spoiled by congestion from other visitors. Some of these secret beaches may take a while to reach, but getting there is definitely worth your while.
1. Palaui Island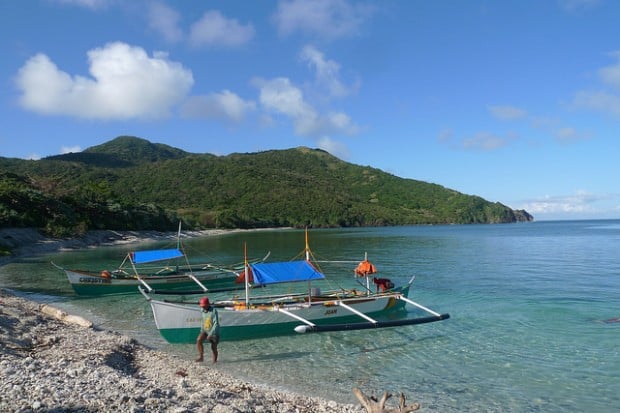 Image credit: Yvette Tan
Palaui Island is located in the Northern Philippines in the province of Cagayan. Thanks to its distinct remoteness, which includes an approximately sixteen-hour long bus ride from Manila, Palaui Island has become the refuge of lots of flora, as well as migratory birds that consider the island as one of their stopovers.
Palaui Island has several beaches, and it is considered as one of the most photographic destinations in this list because it presents itself like an island where time stood still. The ruins of the Cape Engaño Lighthouse is one of the most popular photography spots here. With its raw and refreshing beauty, it is not surprising that Palaui Island was one of the selected locations for the reality show Survivor, in the series filmed in 2013.
2. The San Antonio Network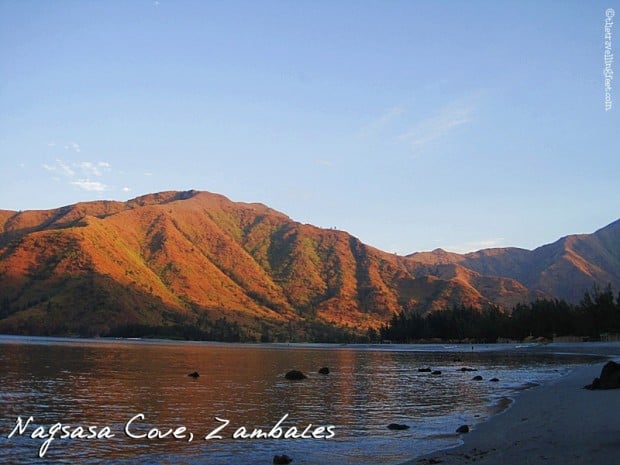 Image credit: Doi
What separates mainstream beach bummers from bona fide nature lovers is convenience. One of the not so congested destinations near Manila is the San Antonio Cove Network in the province of Zambales, labelled as such because of the myriad of beach options here.
Highlighted in the picture is Nagsasa Cove, which can provide you with your beach fix without the convenience of technology. It gives you an experience that temporarily detaches you from the stress of city life. Considered as the most recommended destination for overnight beach camping, there are so many things that you can do here, whether travelling solo or with friends. Other options include Anawangin Cove, Capones Island, and Talisayin Cove.
Also read: How I Spent 3 Days in San Antonio, Zambales with My Friends for Only PHP 3,500 Each
3. Calaguas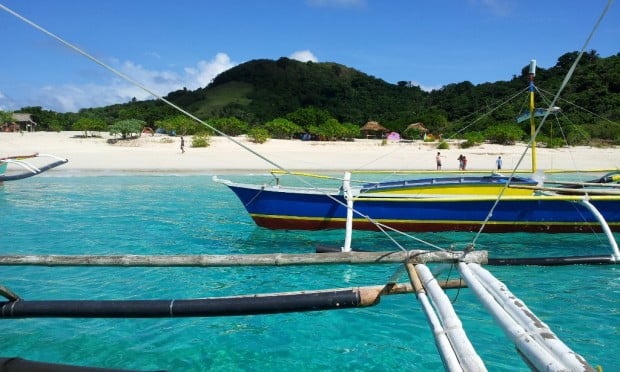 Image credit: KC Ochoa
"Serene" and "unspoiled" are just some of the descriptions that locals give this hidden paradise located in the province of Camarines Norte. There is a constant increase in attendance here every summer, but it never fails to deliver the things that you would like to experience in having a vacation by the beach. The powdery white sand and crystal blue waters attract couples and backpackers alike to spend a night or two here.
Also read: My Barkada Trip: 2 Days in the Unspoilt Paradise of Calaguas for PHP 3,900 Each
4. Guimaras Island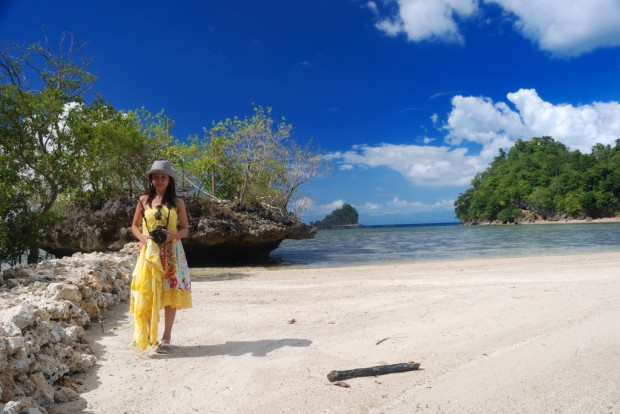 Image credit: ron: experimenting….
Guimaras is well known for its sweet mangoes, the national fruit of the country. Aside from these golden fruits that keep tourists stuffed, the island of Guimaras is home to some great beaches that are not explored or visited often. Nagarao, Inampulogan, and Nauway are just some of the great beaches you can find here. These beaches have peaceful waves and fine sand that is great for just walking around the beach and enjoying the cool breeze coming from the sea.
5. Tawi-Tawi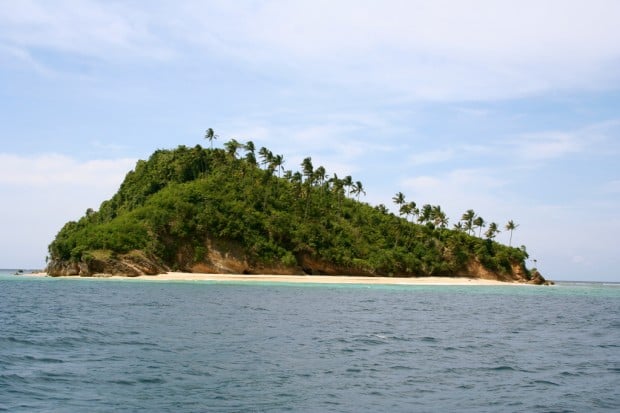 Image credit: Jon Rawlinson
The effort to reach the southernmost province of the country will determine your mettle in desiring to visit this not-so-popular destination. Tawi-Tawi means "far" in the Malay language, and it is quite far from the mainland Mindanao. In fact, it is very close to the Malaysian Sabah.
Tawi-Tawi is home to some of the greatest snorkelling and diving selections in the country. Turtle Islands, a group of islands already declared as a protected area for marine life, can be your best bet if you want to have an experience that you can call your own. Immerse yourself with the rich marine life as well as peaceful beaches that are not frequently visited by tourists.
6. Sarangani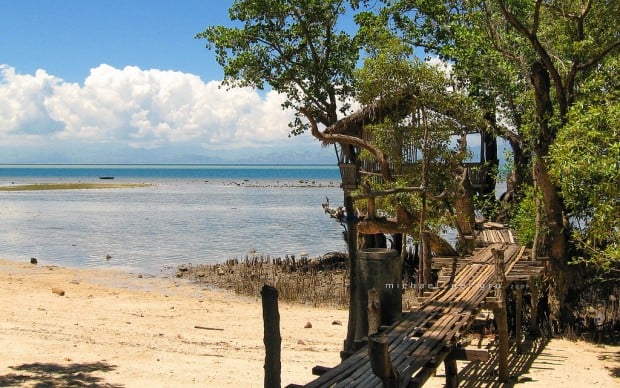 Image credit: Michael Peligro
Sarangani is easily overshadowed by the more popular beach destinations in Mindanao. However, the distinct beauty of Sarangani makes it worth a visit. The calm waves and generally mild summer weather is irresistible for visitors in the southern regions of the Philippines.
7. Mati
Image credit: Jonathan Vincent Tan
This peaceful city in the province of Davao Oriental has some of the least visited beaches in the country. Dahican Beach offers some great choices for visitors that would like to see raw and underdeveloped beaches with their natural beauty being well preserved.
8. Batanes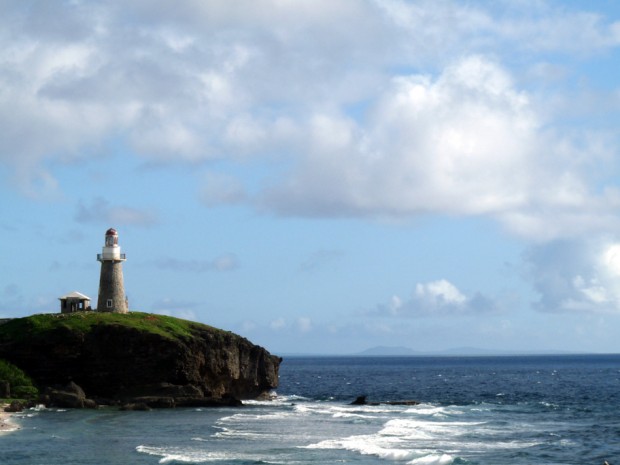 Image credit: Allan Ascaño
From the southernmost beach options, we now proceed to the northernmost province of the country. Batanes is a well-known destination, but not everyone is willing to visit this isolated-in-a-good-way province. With peaceful and unspoiled beaches, refreshing breeze, and great spots just to relax and be in touch with nature, Batanes is a great place for a beach vacation.
Also read: How I Travelled Solo in Batanes for 5 Days with Only PHP 8,000 Budget
9. Maniwaya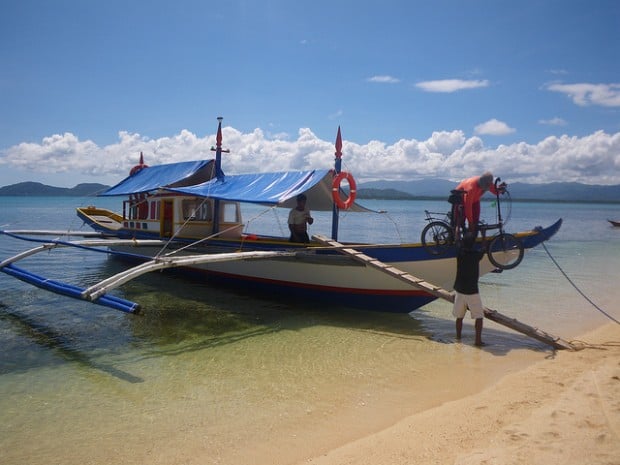 Image credit: Andy Nelson
The beige-coloured beaches of Maniwaya Island in the province of Marinduque appeal to travellers who would like exclusivity. Maniwaya Island is surrounded by more popular beach destinations located in Batangas, Mindoro, and Quezon Province, and its exclusivity is one of the strongest points of this lesser known destination. Visitors can rent a private motorboat from the main island of Marinduque for a total secluded experience.
10. Subic Beach and Tikling Island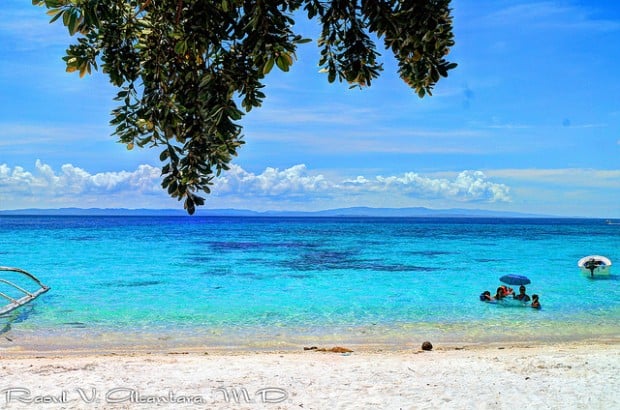 Image credit: Raoul Alcantara
Sorsogon is one of the provinces in the Bicol Region, and it features Subic Beach and Tikling Island. These are not very popular beaches, but they will wow you once you step on the sand and have an unobstructed view of the vast sea.
11. Salagdoong Beach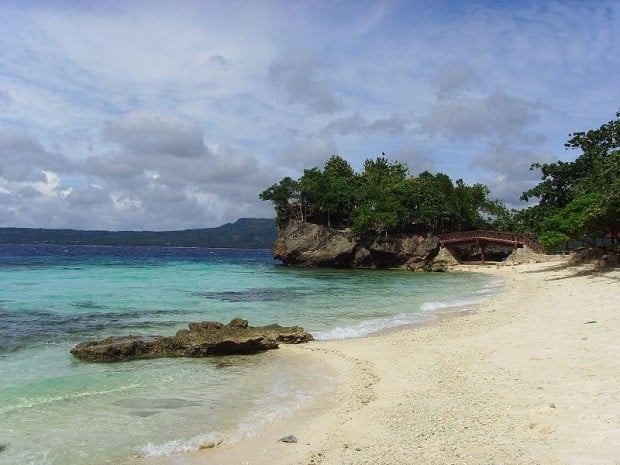 Image credit: Peter V. Sanchez
Aside from the mystical legends and local folklore that surround the island of Siquijor, another draw to the island is Salagdoong Beach. A destination where the beach and lush forest converge, it appeals to everyone who is looking for a perfect getaway.
Also Read: 15 Totally Underrated Destinations in the Philippines
12. Bonbon Beach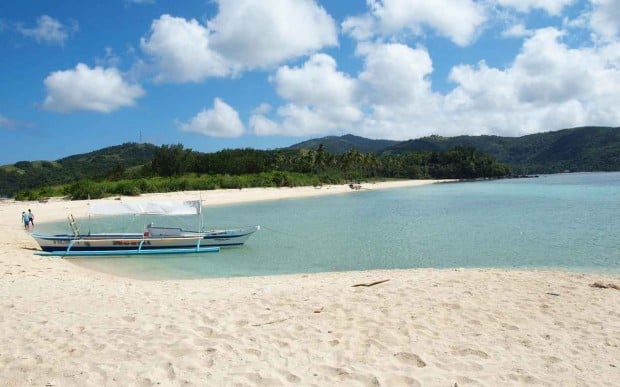 Image credit: The Three P Holiday & Dive Resort
The island of Romblon is well known for marble and other souvenir products. Another reason to rave about this province is how it shelters some of the most popular, but least congested beaches in the central Philippines like Bonbon Beach.
13. Carabao Islands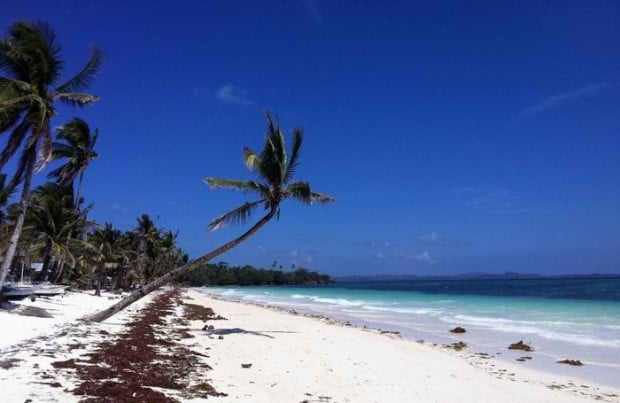 Image credit: carabao-island.com
Carabao Islands are among the better alternatives to Boracay if you want less parties and more relaxation. Because more travellers prefer the nearby Boracay island, the Carabao Islands are less explored, which means that they are less congested, and you can enjoy the moment on your own without all the distraction that could possibly surround you if you go to a mainstream destination.
14. Puraran and Gigmoto Beach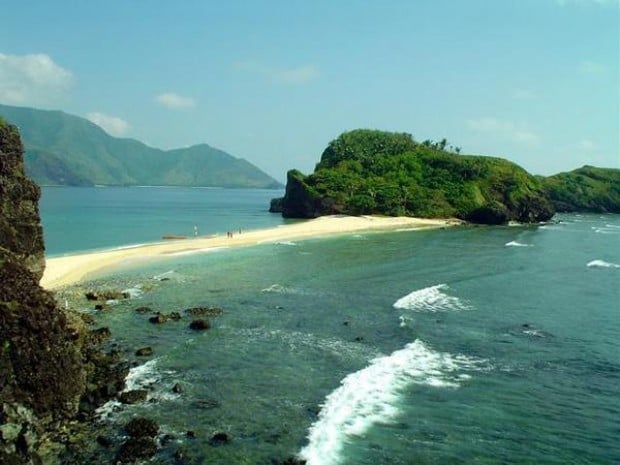 Image credit: L
Catanduanes is situated in one of the most common storm paths of the country. This is one of the reasons why it is not very popular as compared to Caramoan and Misibis Bay, which are also near the region. However, the lack of popularity yields a pristine destination that is often visited by foreigners rather than local tourists. Puraran and Gigmoto Beaches in Catanduanes are fun, breezy, and have this provincial feel that brings you home to the beach.
15. Camiguin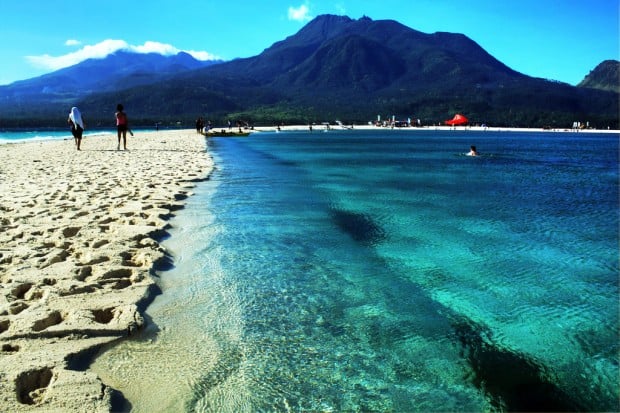 Image credit: Allan Donque
Camiguin is known for its quirky tourist destinations like the Sunken Cemetery. It is also a destination for a relaxing escape away from mainstream tourist spots. With gentle waves, fresh and calm breeze, and perfect sunset views, the beaches of Camiguin have so much to offer its visitors.
Also read: 20 Best Islands in the Philippines for Beach Getaways
While the beaches mentioned in this list stands out, remember there are 7,107 islands and hundreds of kilometres of beaches in the Philippines. So go ahead and look for your secret beach paradise!